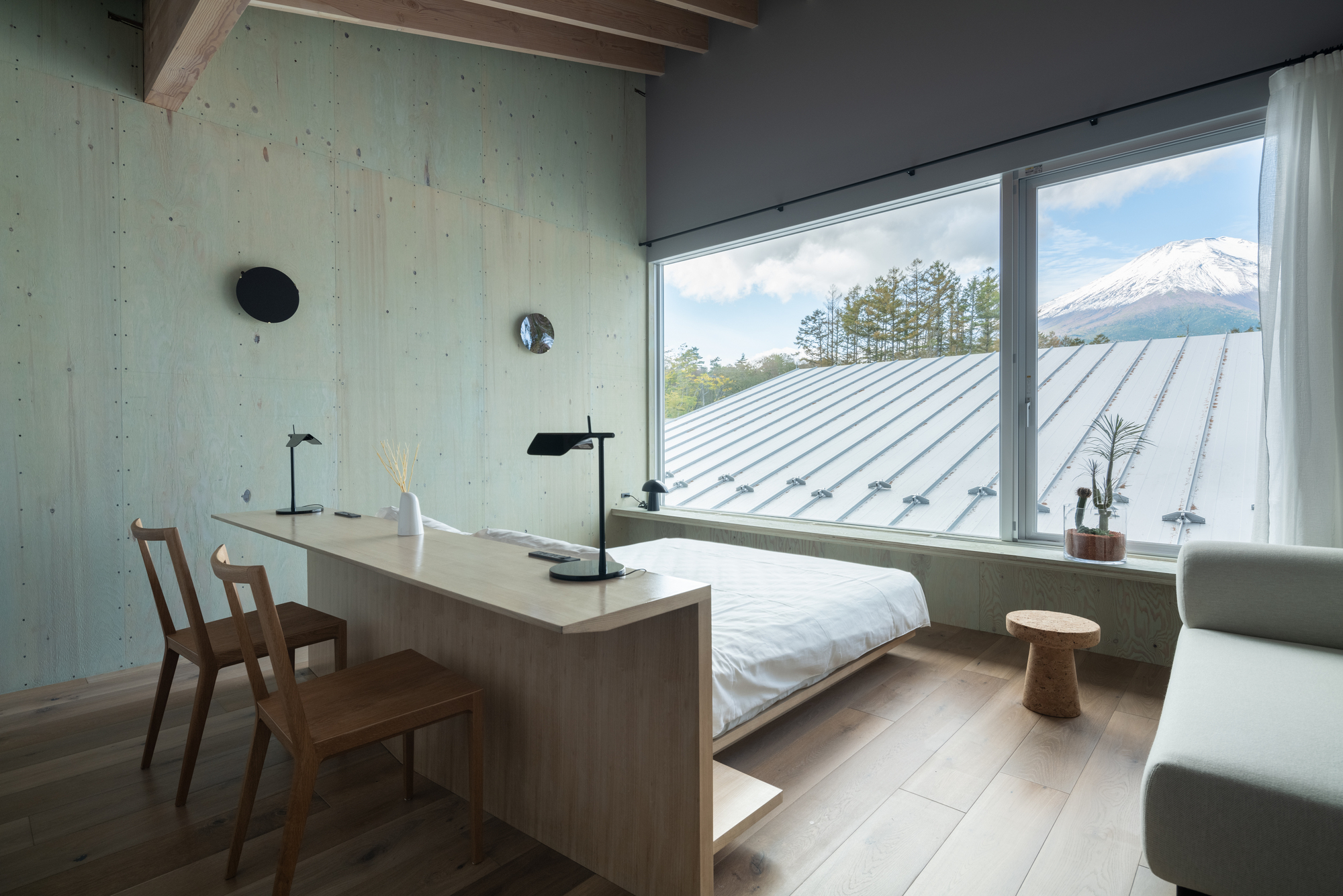 ALA-Atelier in Lake Yamanaka
에이엘에이
Atelier in Lake Yamanaka is a minimal architecture project located in Yamanashi, Japan, designed by ALA. The site has a fine view to Mt. Fuji and the client required a café, shop and guest rooms along with full factory functionality and a garden overlooking the mountain view. The company creates daily fragrance products with the concept of naturally, friendly ingredients integrated into human life and as such hoped to create a building as a symbol to which would attract people of the same mindset. The architects translated the required functions into five different volumes to avoid the typical feeling of a big factory space, while shifting both in plan and scale. The shifted composition allows the mountain views from all rooms so that they could put glazings within gaps between the volumes. The windows are in random proportions according to room function and show different framed mountain views. A garden for playground, for growing herbs is connected to the buildings by zigzag terrace.

Photography by Masao Nishikawa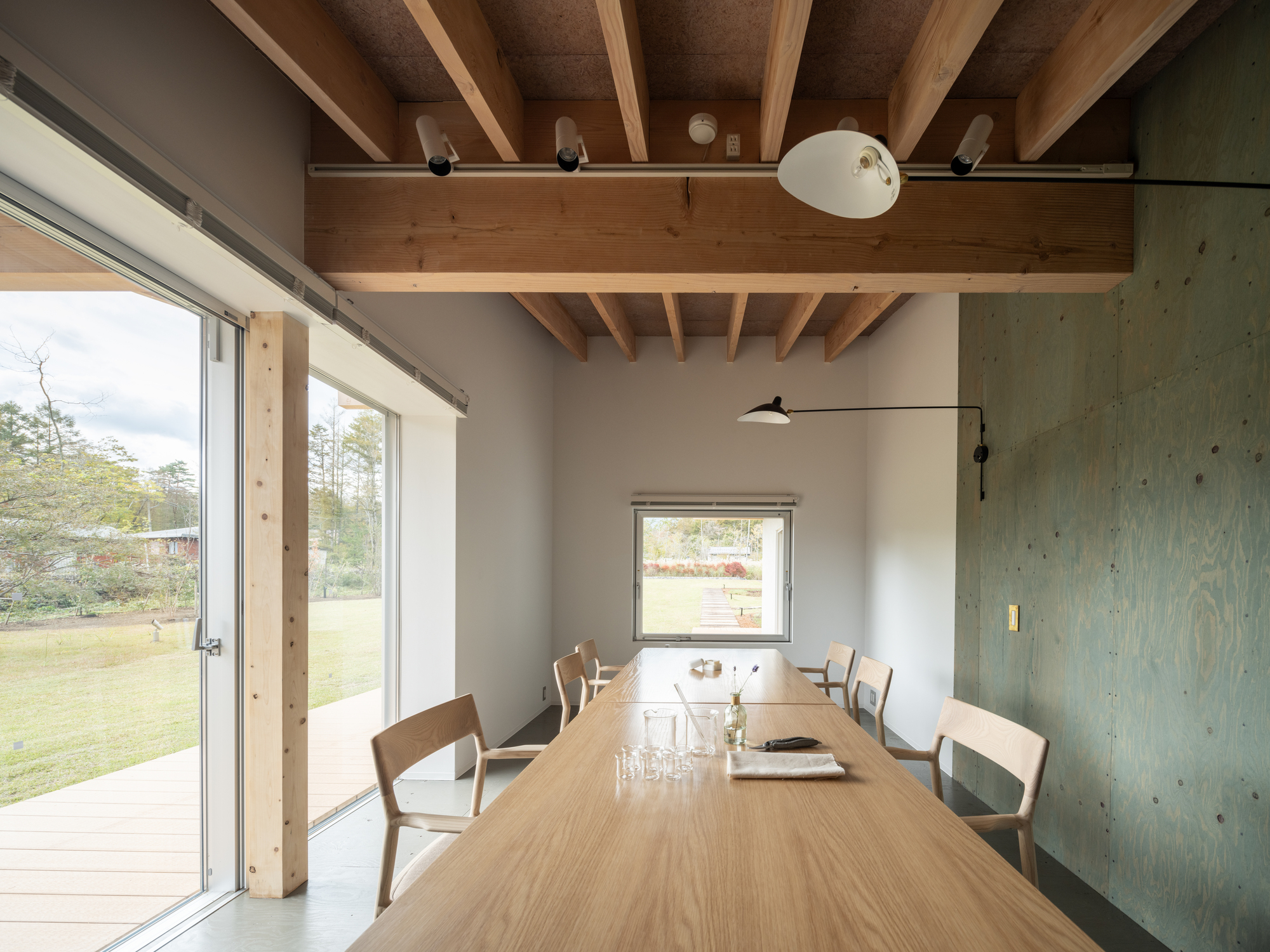 먀마나카 호수에 위치한 미니멀하우스는 카페, 상점, 객실과 공장이 결합된 건축공간입니다. 자연친화적인 성분이 사람의 삶에 녹아드는 컨셉을 바탕으로 제작된 향수를 통해, 같은 생각을 공유하는 사람들이 경험할 수 있는 상징적인 건축공간을 제안합니다. 서로 다른 5개의 볼륨은 이러한 공간을 만족시키며 자연친화적인 공간을 연속시킵니다.
---
---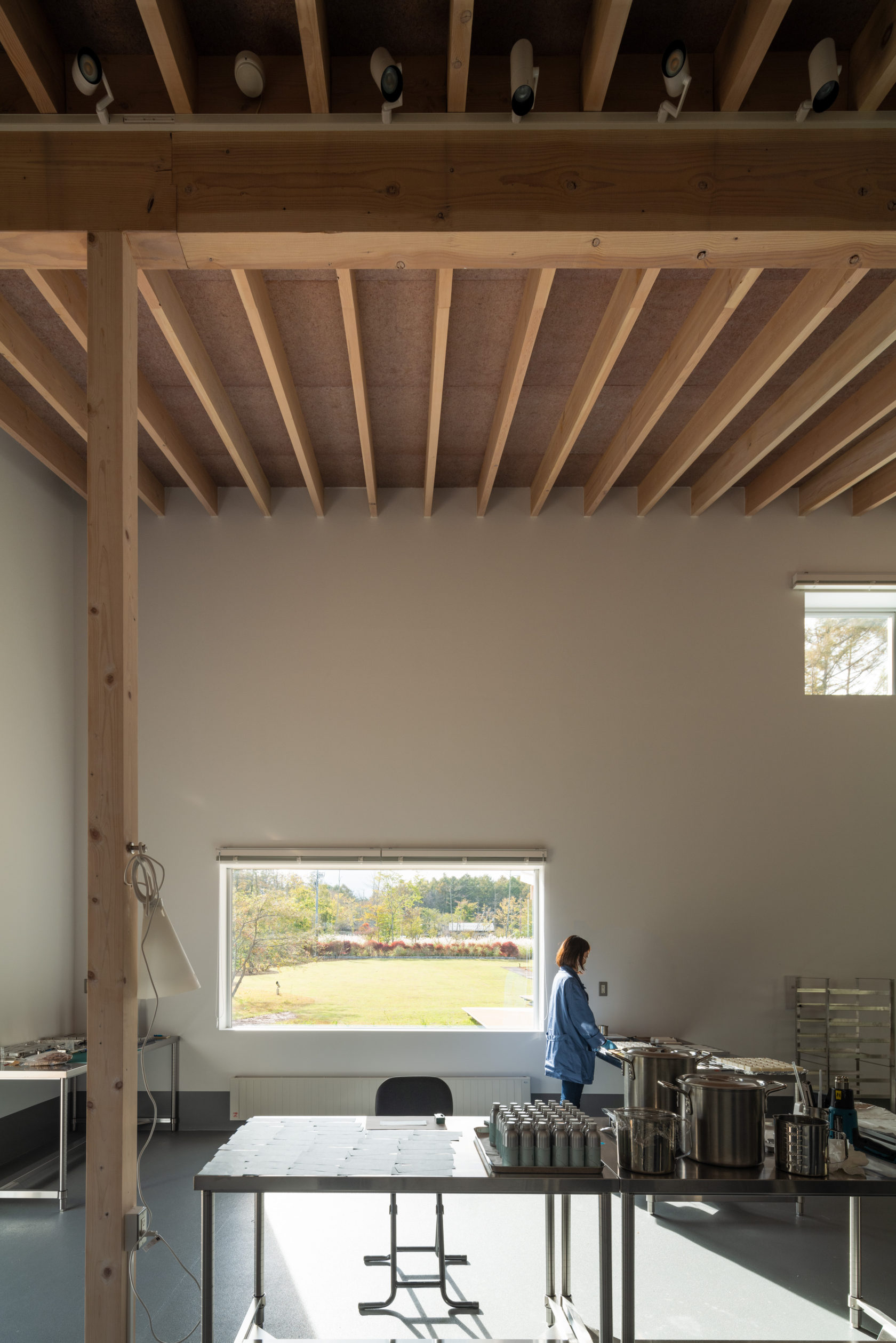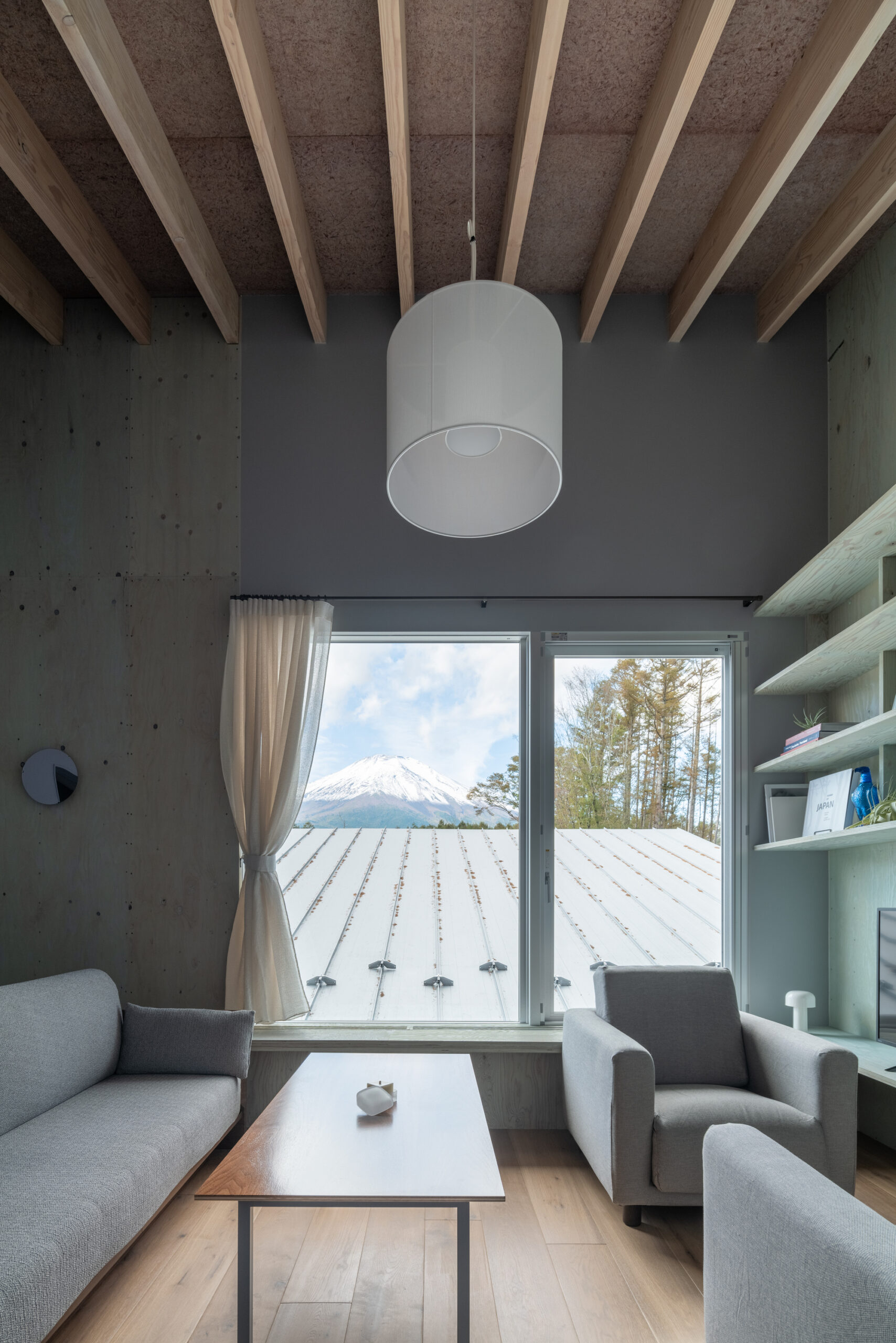 from leibal