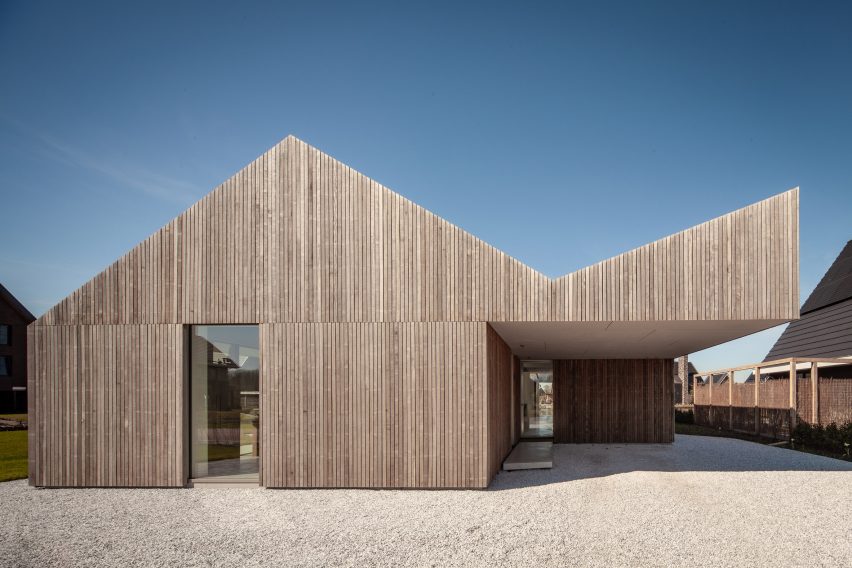 Francois Verhoeven-Villa K2
우드로 마감된 빌라의 외형은 매우 입체적이다. 지역 건축법의 가이드를 따라 경사지붕, 검정색 또는 자연에 가까운 갈색을 따른 결과물이다. 여기에 지속가능한 거주공간을 위해, 태양을 집안 내부로 적극적으로 유입시켰다. 긴 처마를 통해, 여름철 그늘을 만들고, 겨울철 낮은 입사각으로 조도와 낮아지는 것을 방지하기 위해, 천창을 적용한다. 법과 건축방향의 앙상블로 건축물은 입체적이 되었다.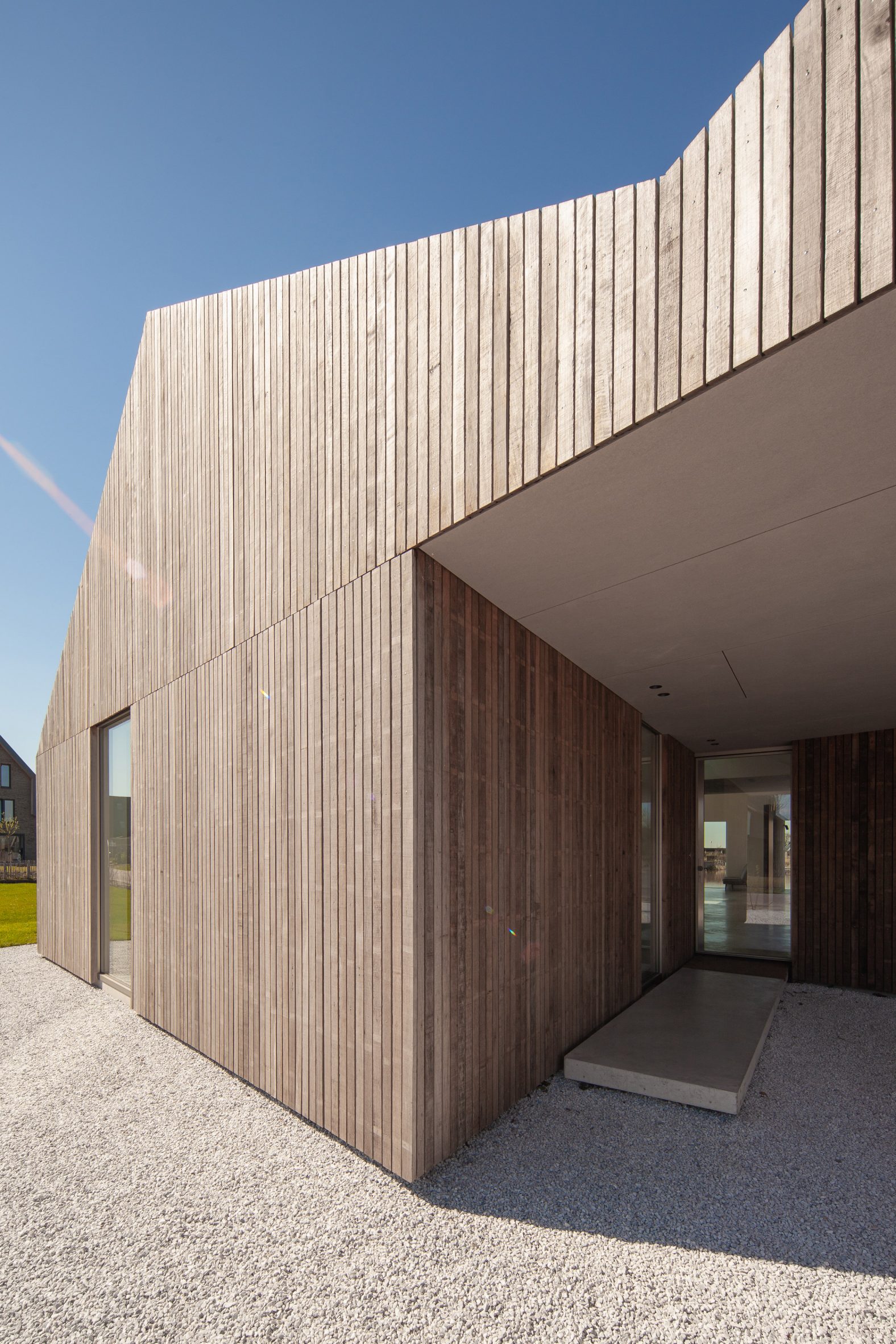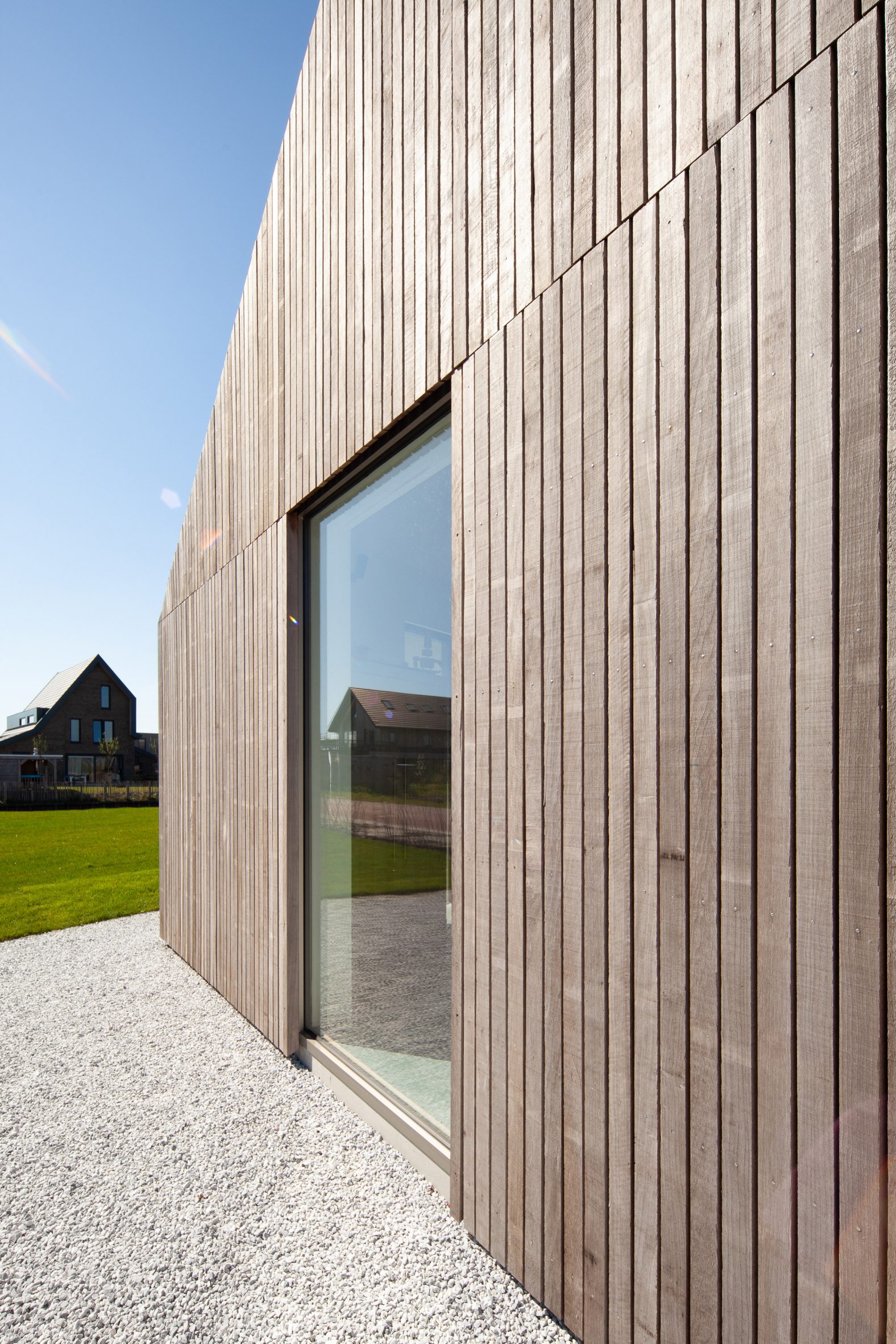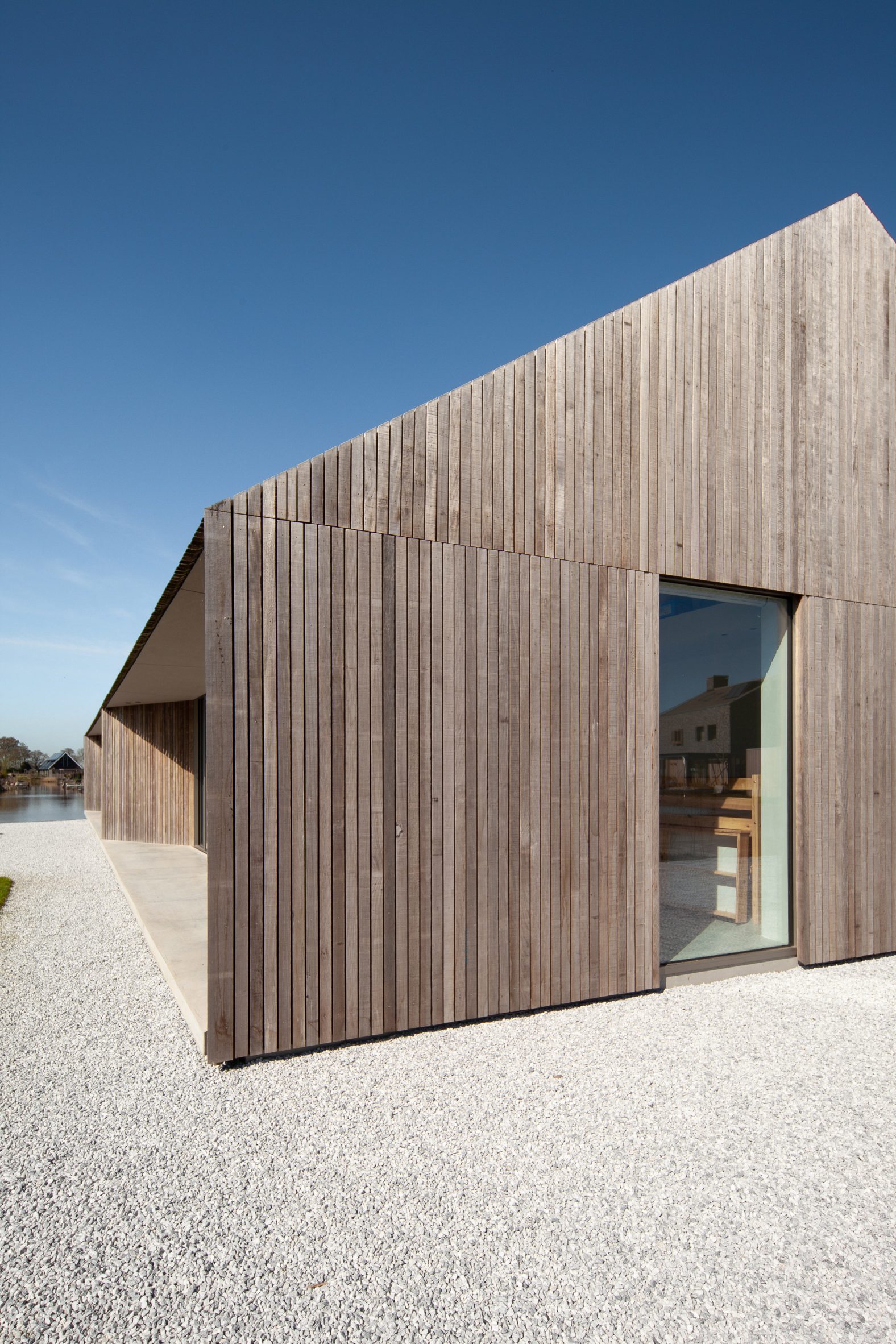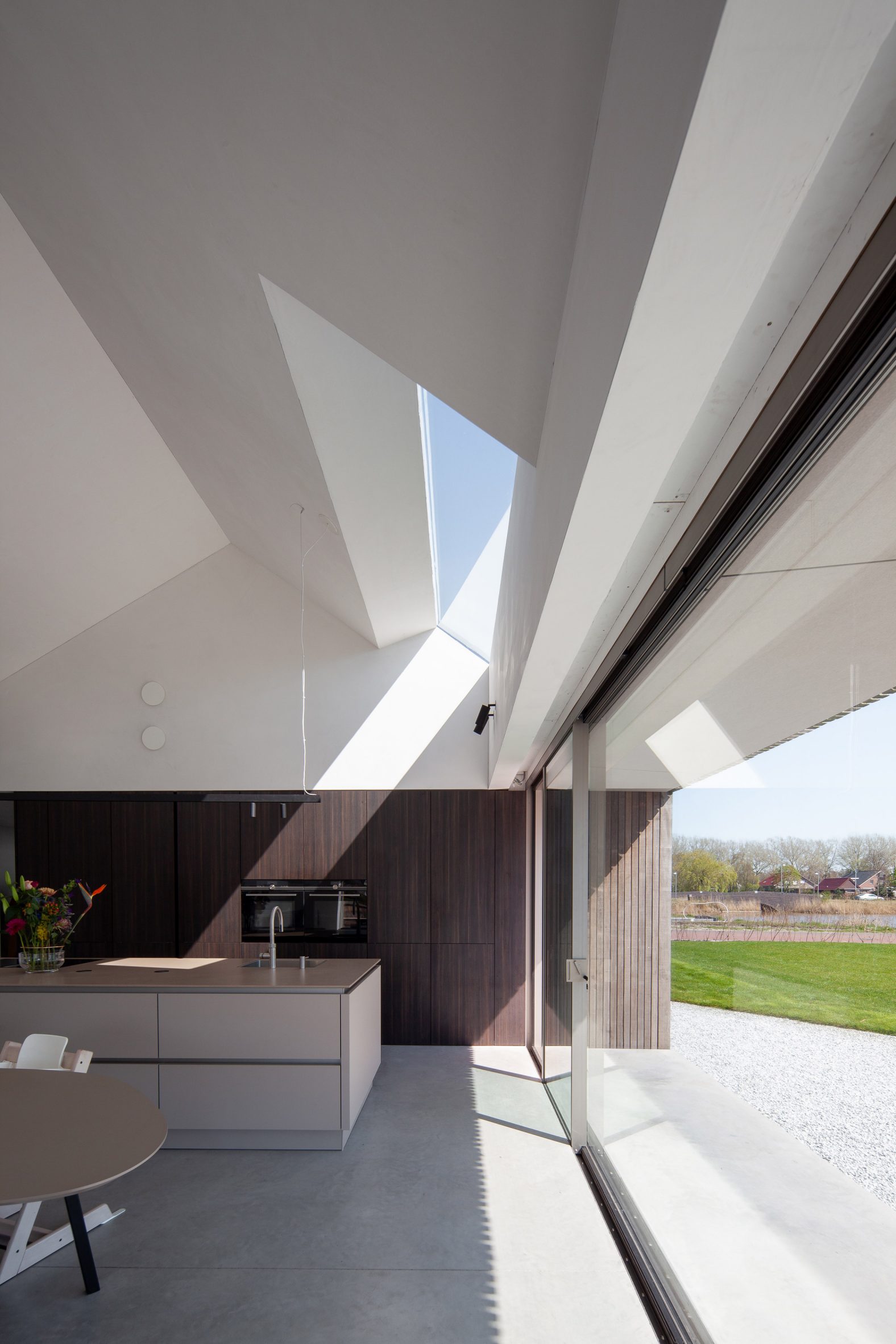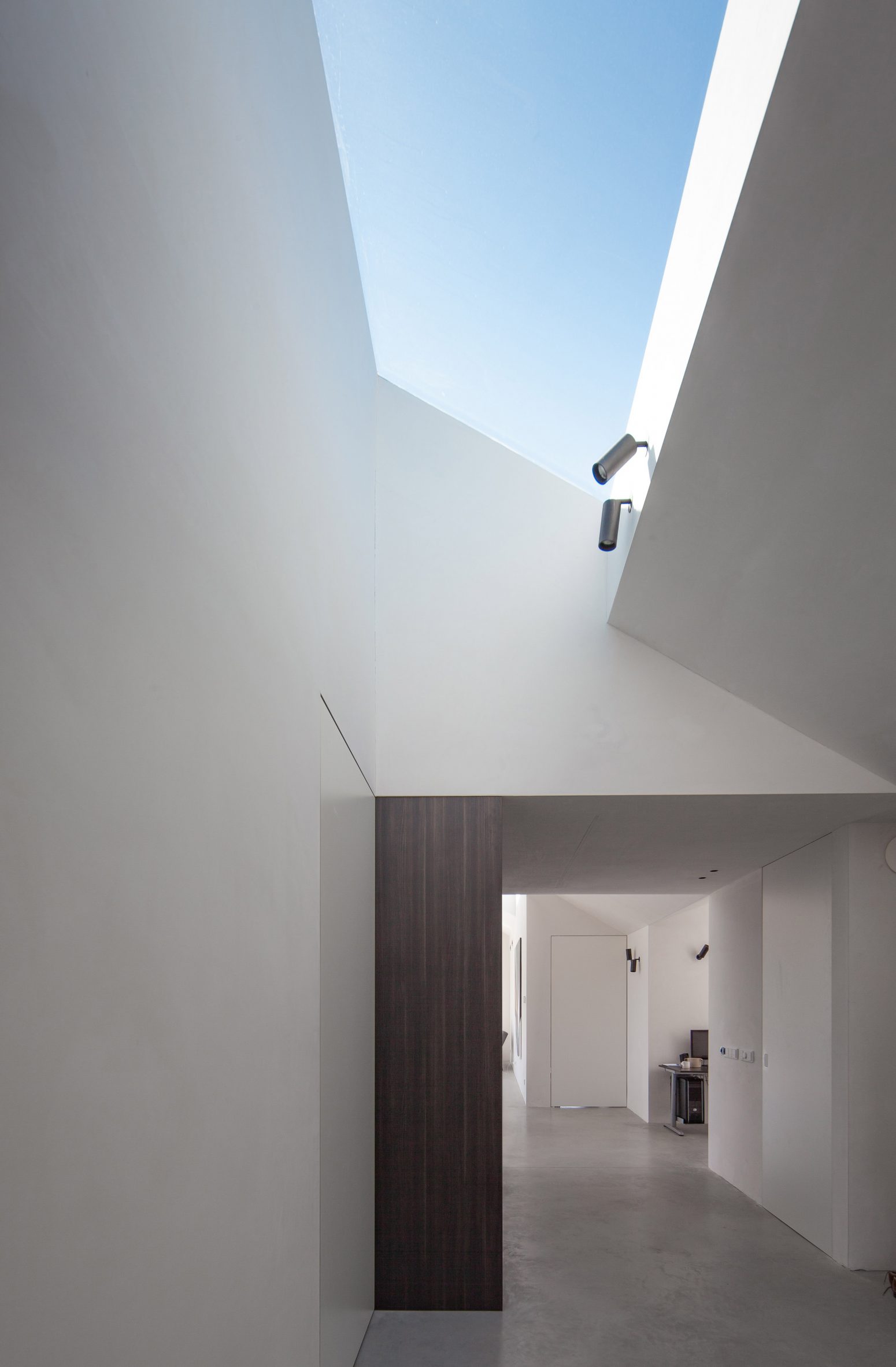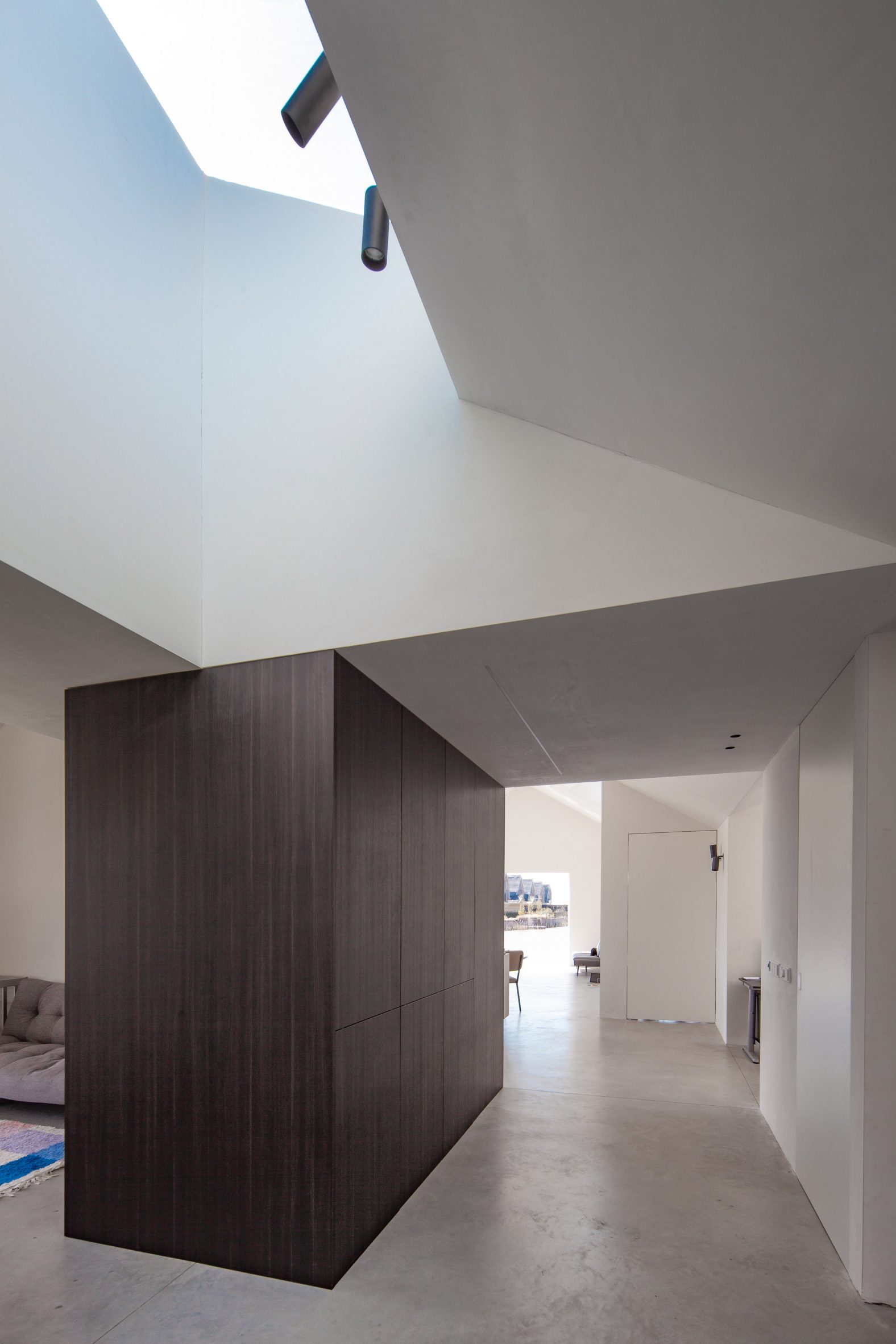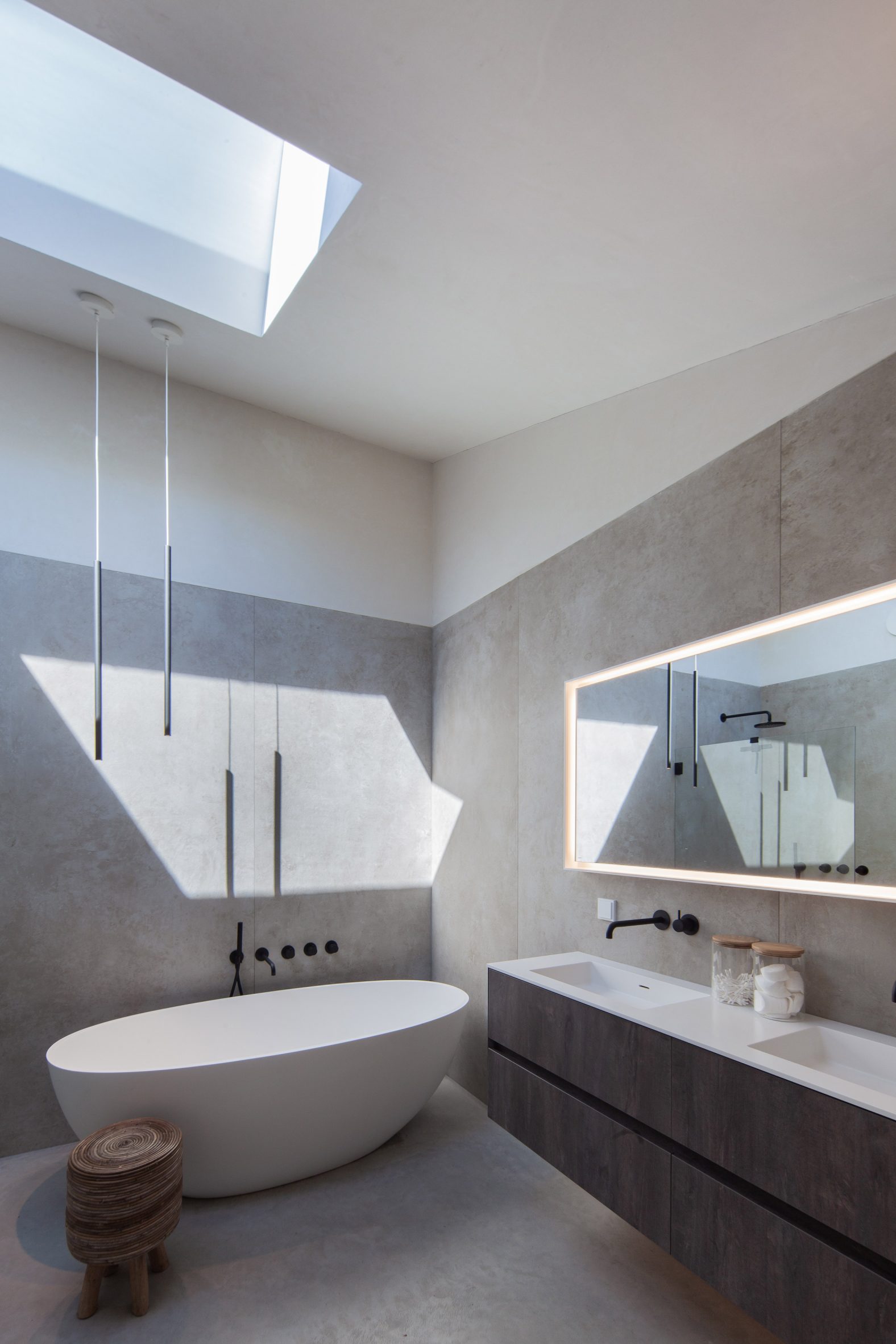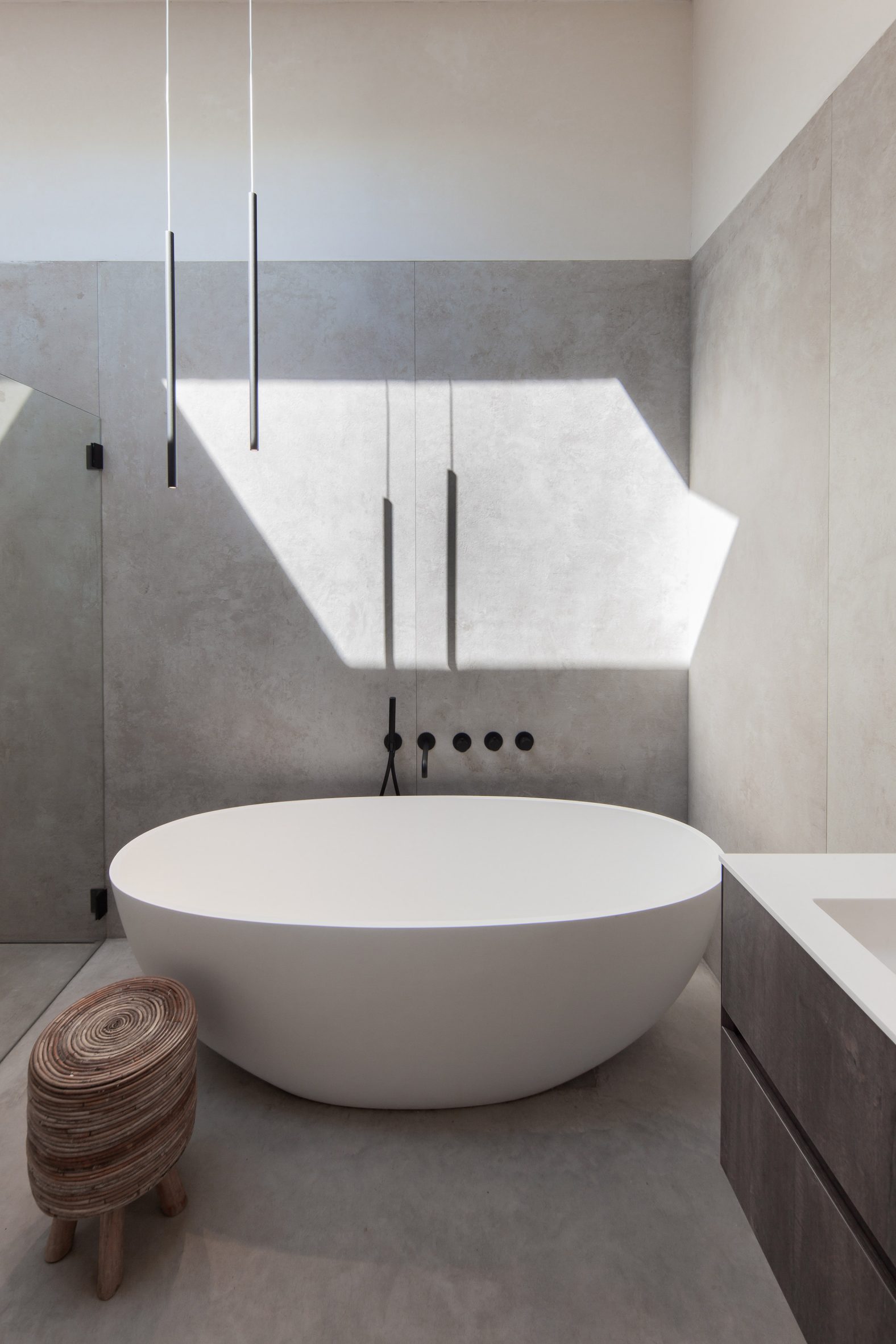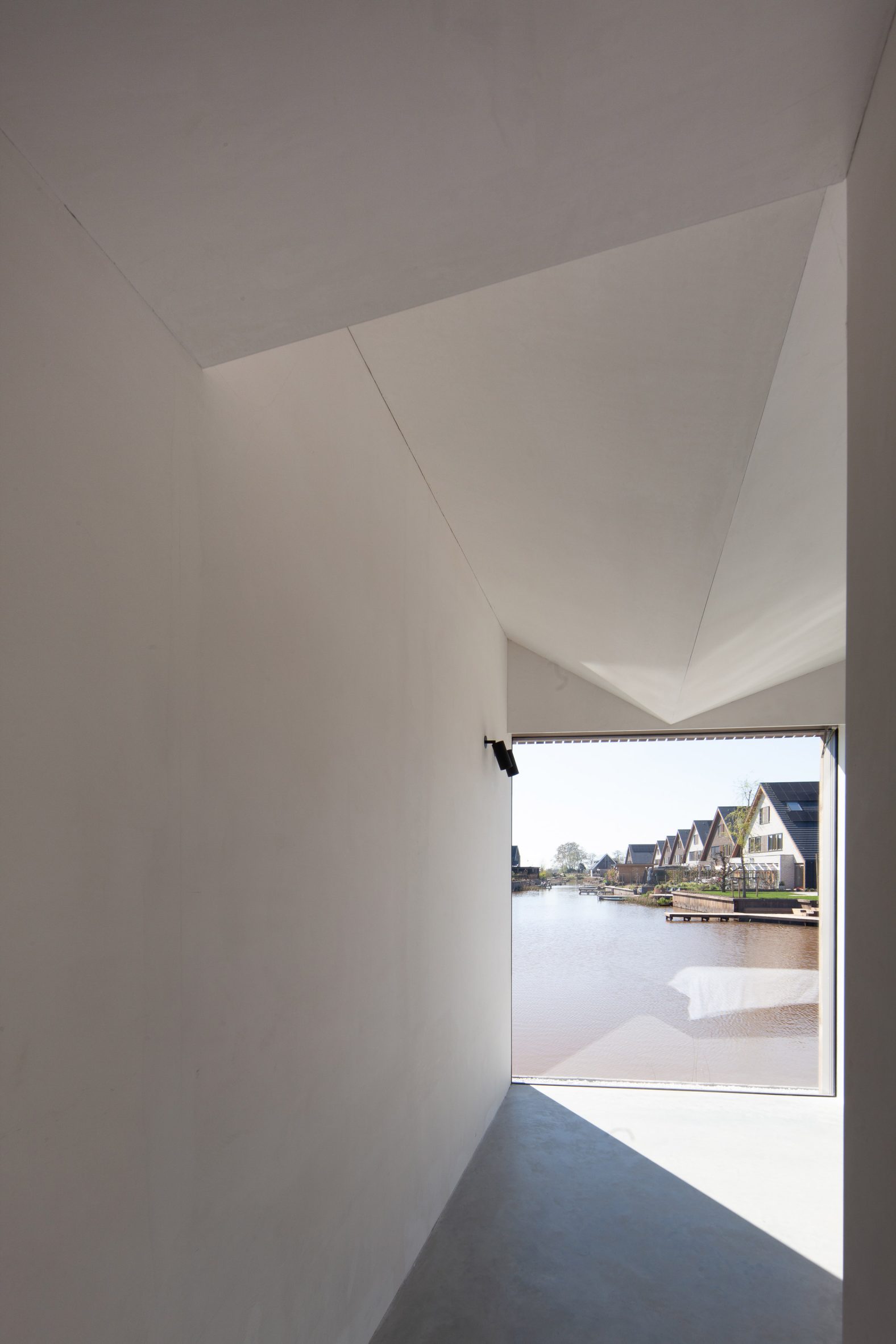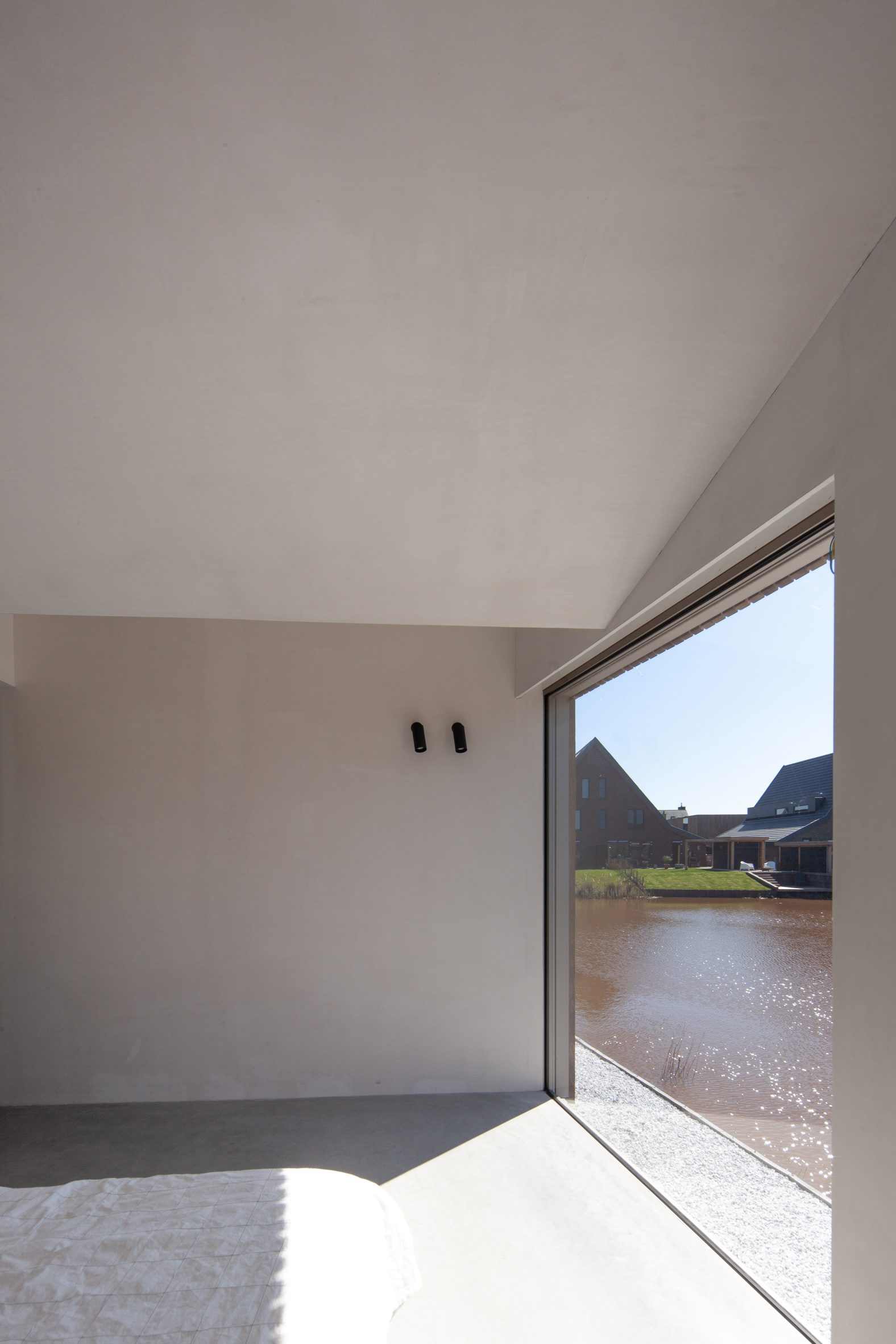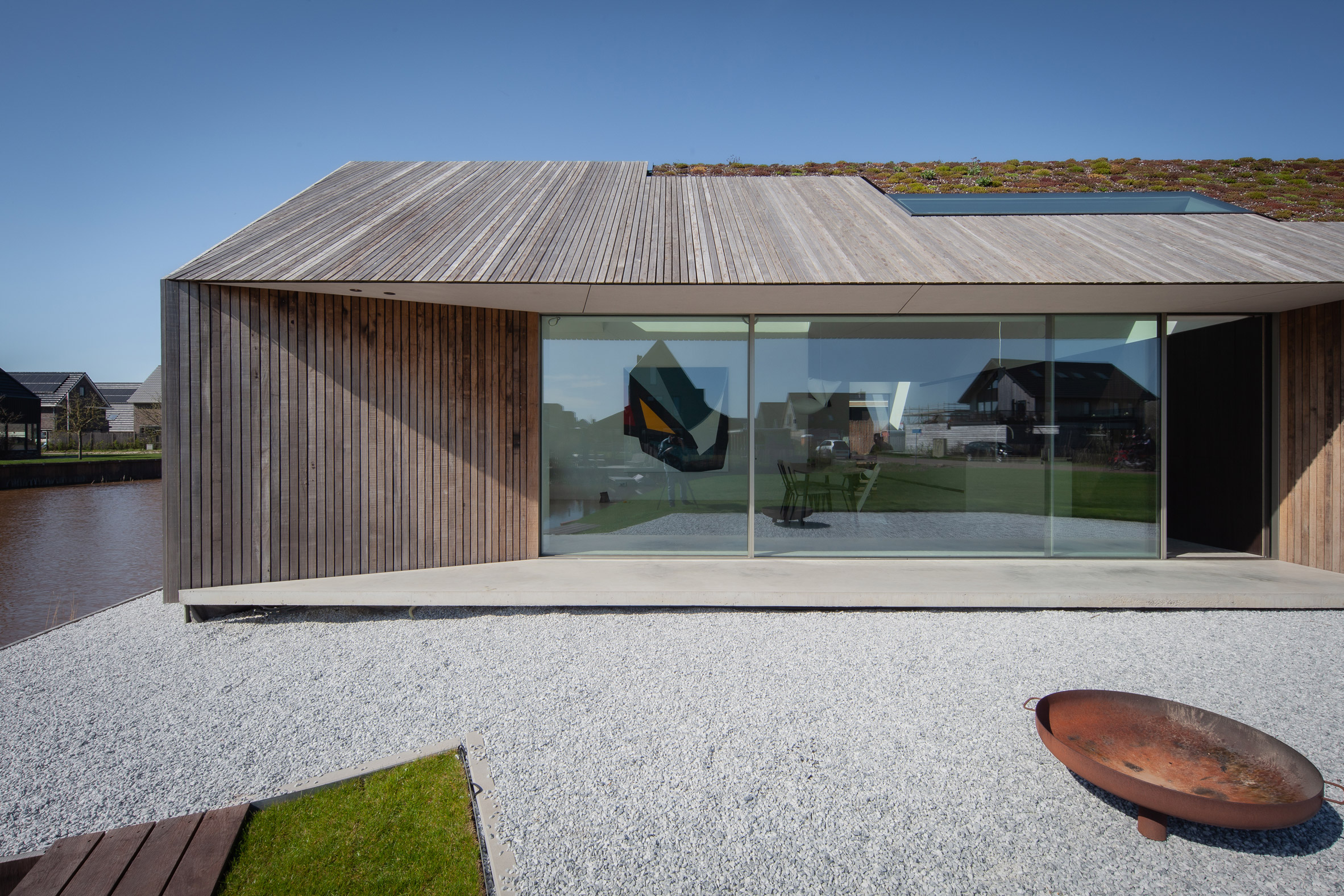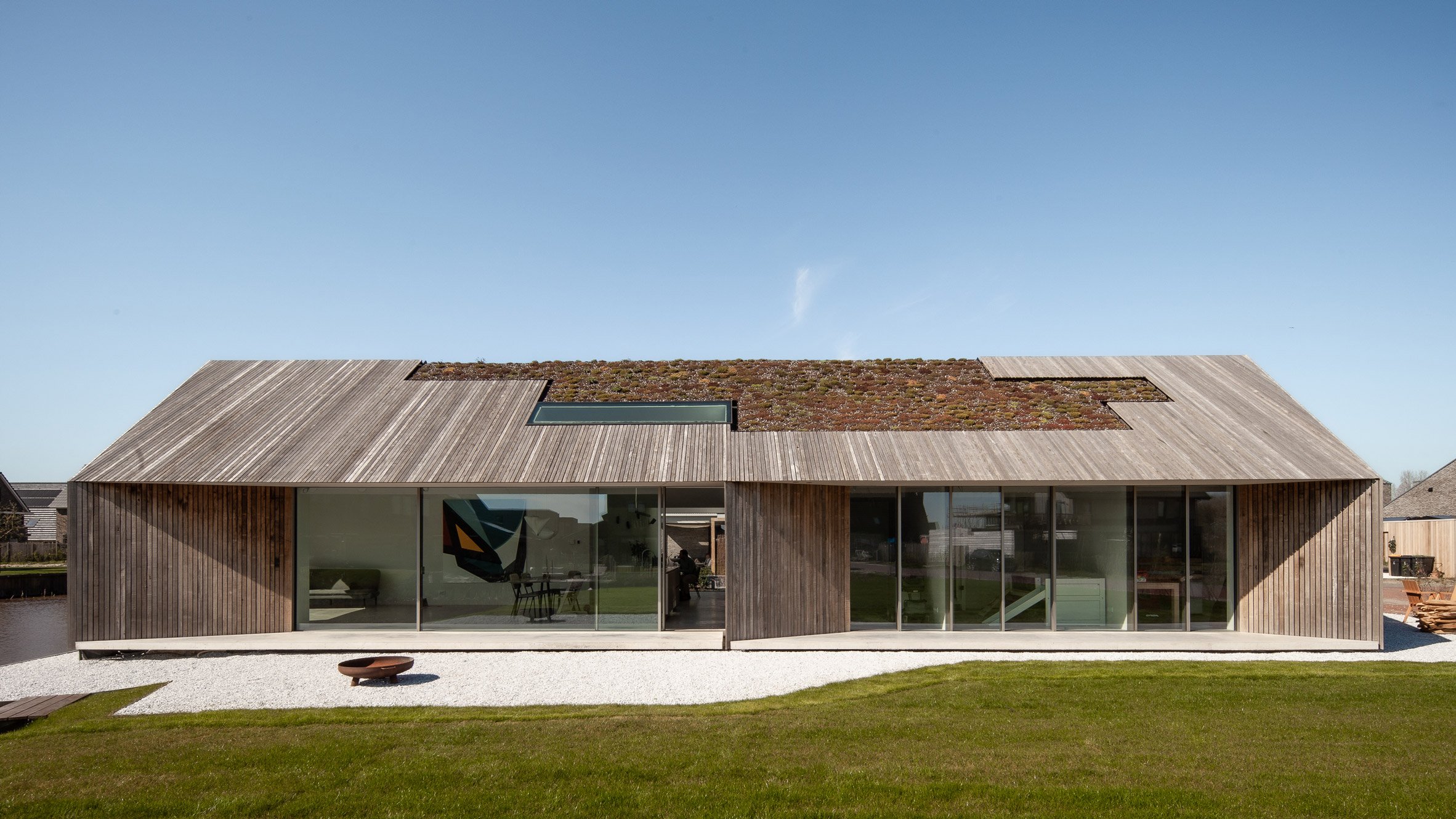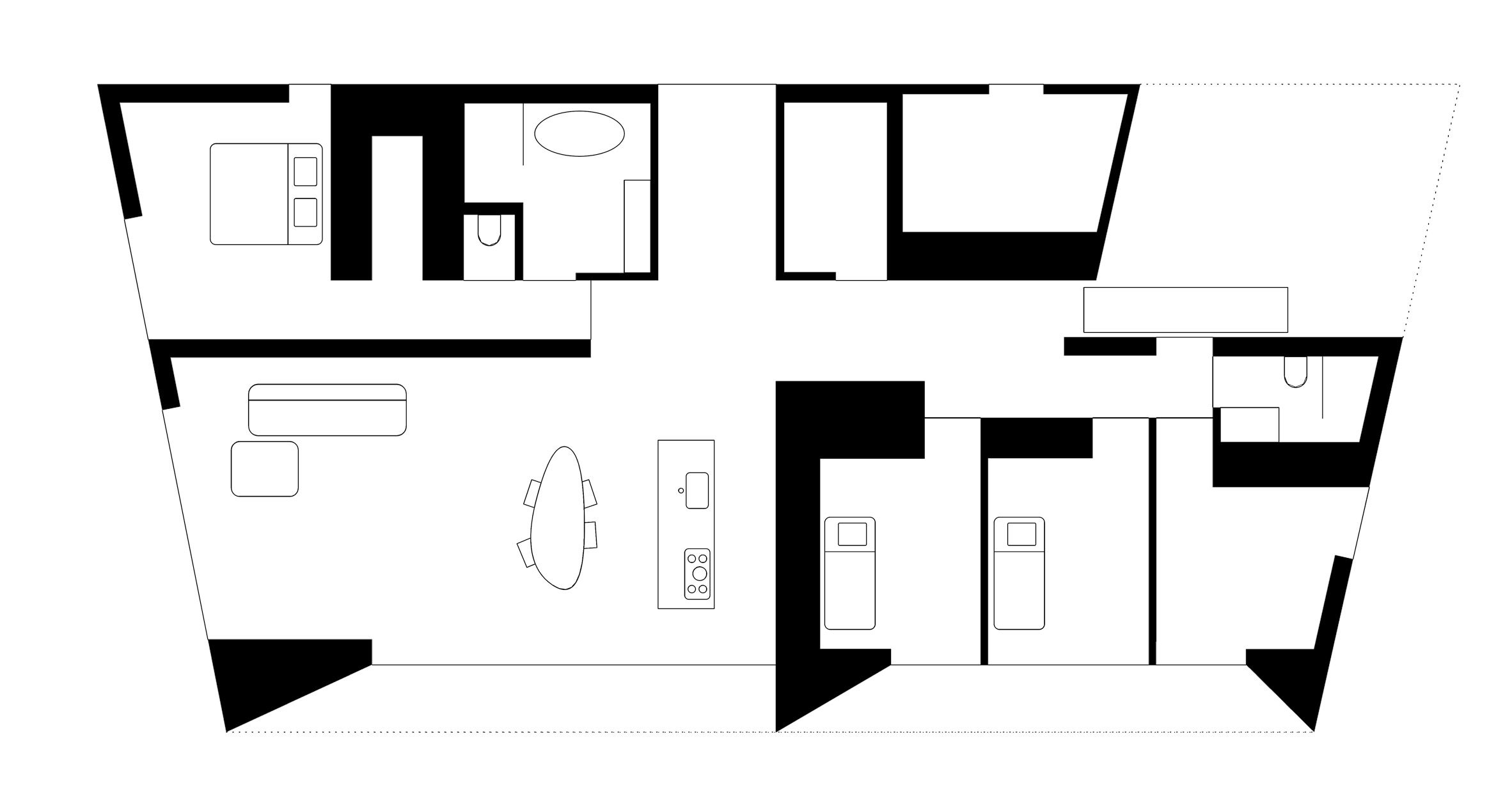 Francois Verhoeven Architects has completed a house in a Dutch village featuring a roof with three sloping sections that incorporate skylights, sedum and concealed solar panels.

Architect Francois Verhoeven's studio, which is based in The Hague, designed Villa K2 for a site in a waterfront neighbourhood in Eelderwolde near Groningen, the Netherlands.

The bungalow is intended to fit into the existing neighbourhood, which comprises detached houses built alongside a series of manmade waterways.

Local building codes mandated that the dwelling must be built with a sloped roof and should use a material palette featuring natural colours in either black or brown.

"At first it felt a bit restrictive to design within these limitations," Verhoeven pointed out. "But looking at the wider area where this house is built the strictly controlled landscaping and city planning worked out very well."

The villa is designed to accommodate a family of five and includes a large open-plan living space lined with a glazed south-facing opening.

The building's roof extends beyond the southern facade to provide shade during the summer months while allowing the winter sun to warm the interior.

Vertical timber cladding wraps around the building and extends across walls that slope inwards on either side of the glazed elevation, framing views of the nearby water.
from dezeen