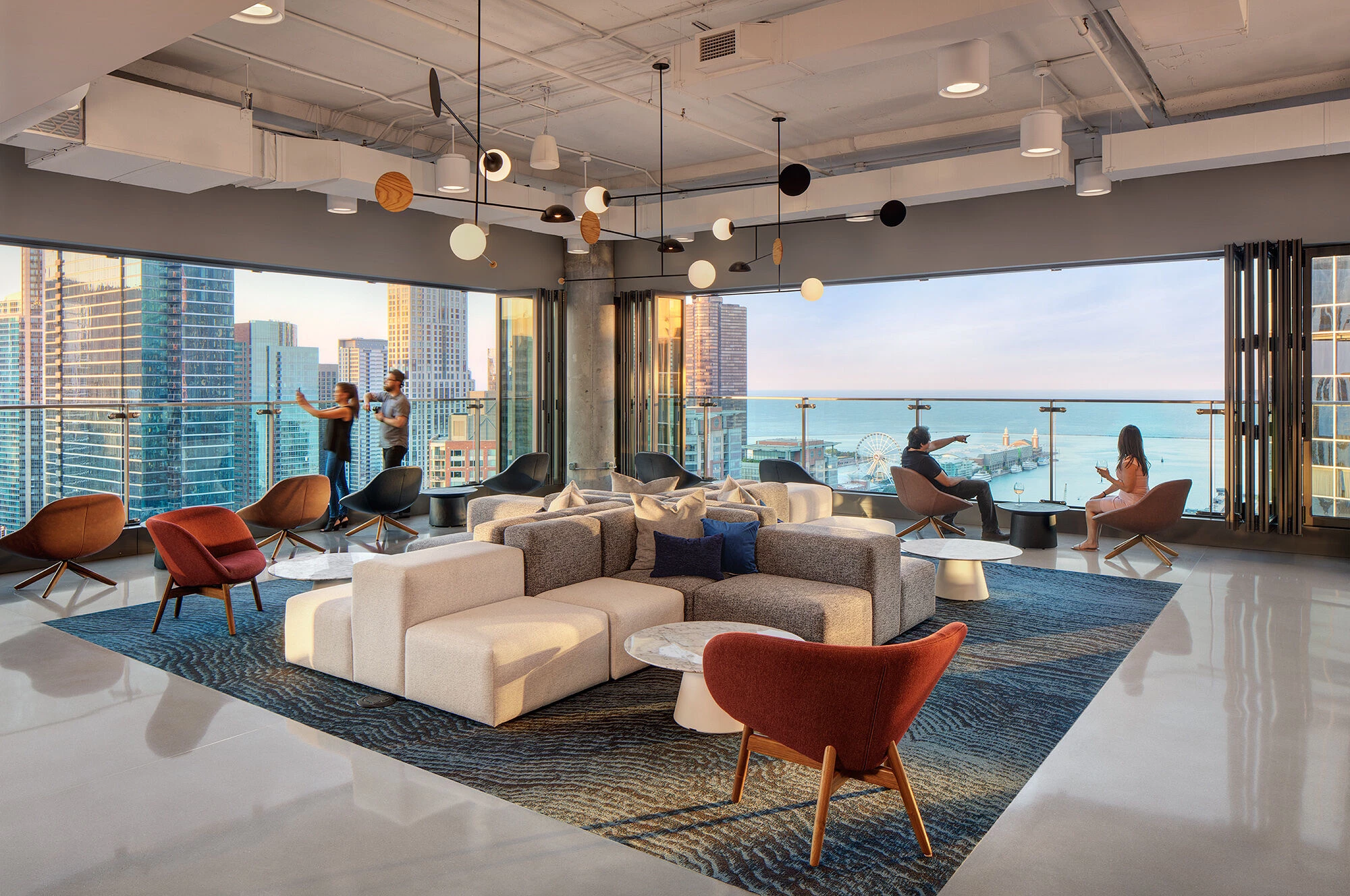 테넷 라운지의 디자인 방향은 70년대 바이브를 현대 도시공간에 세련된 디자인 언어로 표현하는데 있다. 감성적이며 따뜻한 내부공간은 볼륨감 있는 황동 벽난로, 거울같은 스크린, 조명기구, 밝은 톤의 바닥 그래픽을 통해 완성된다.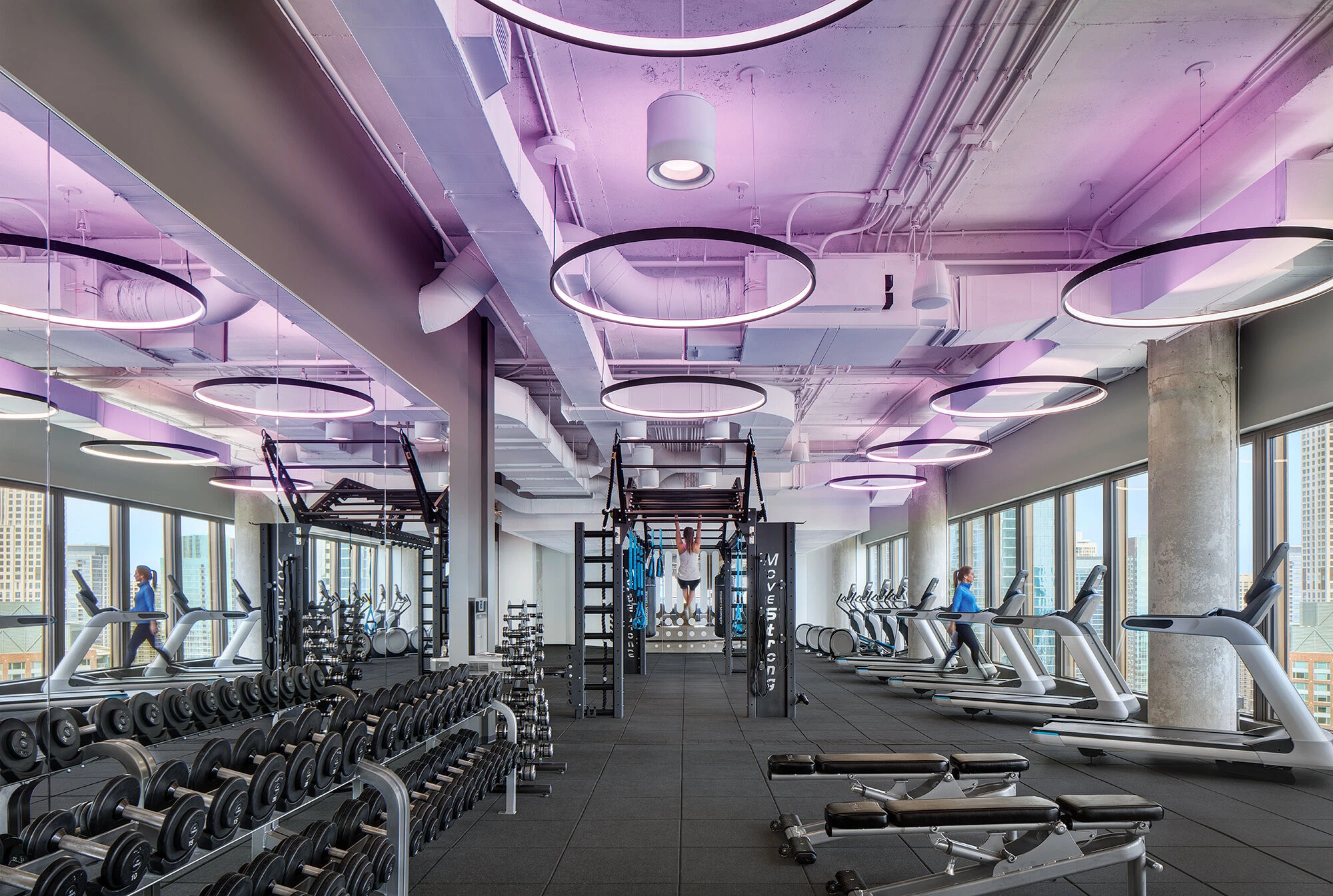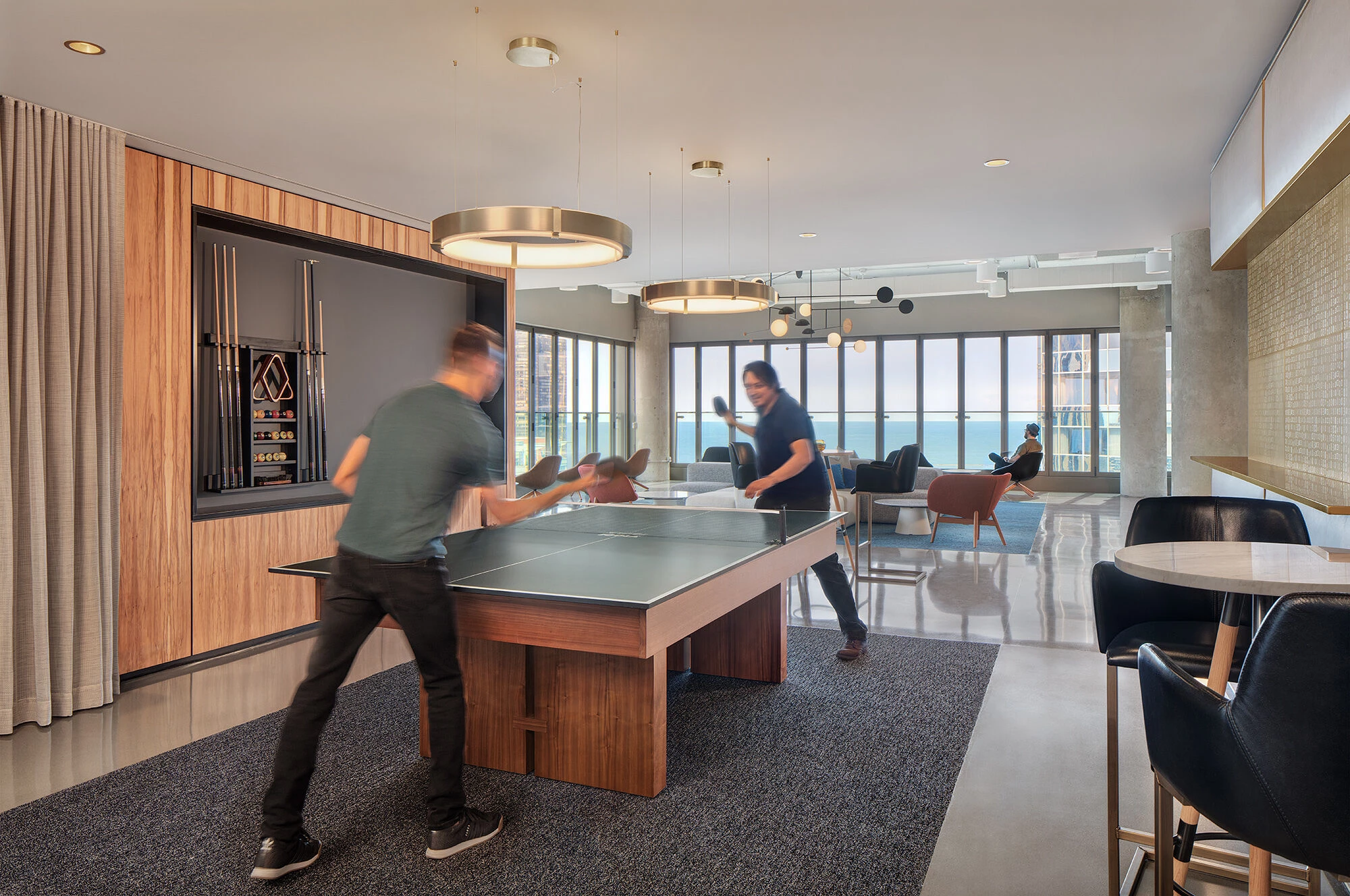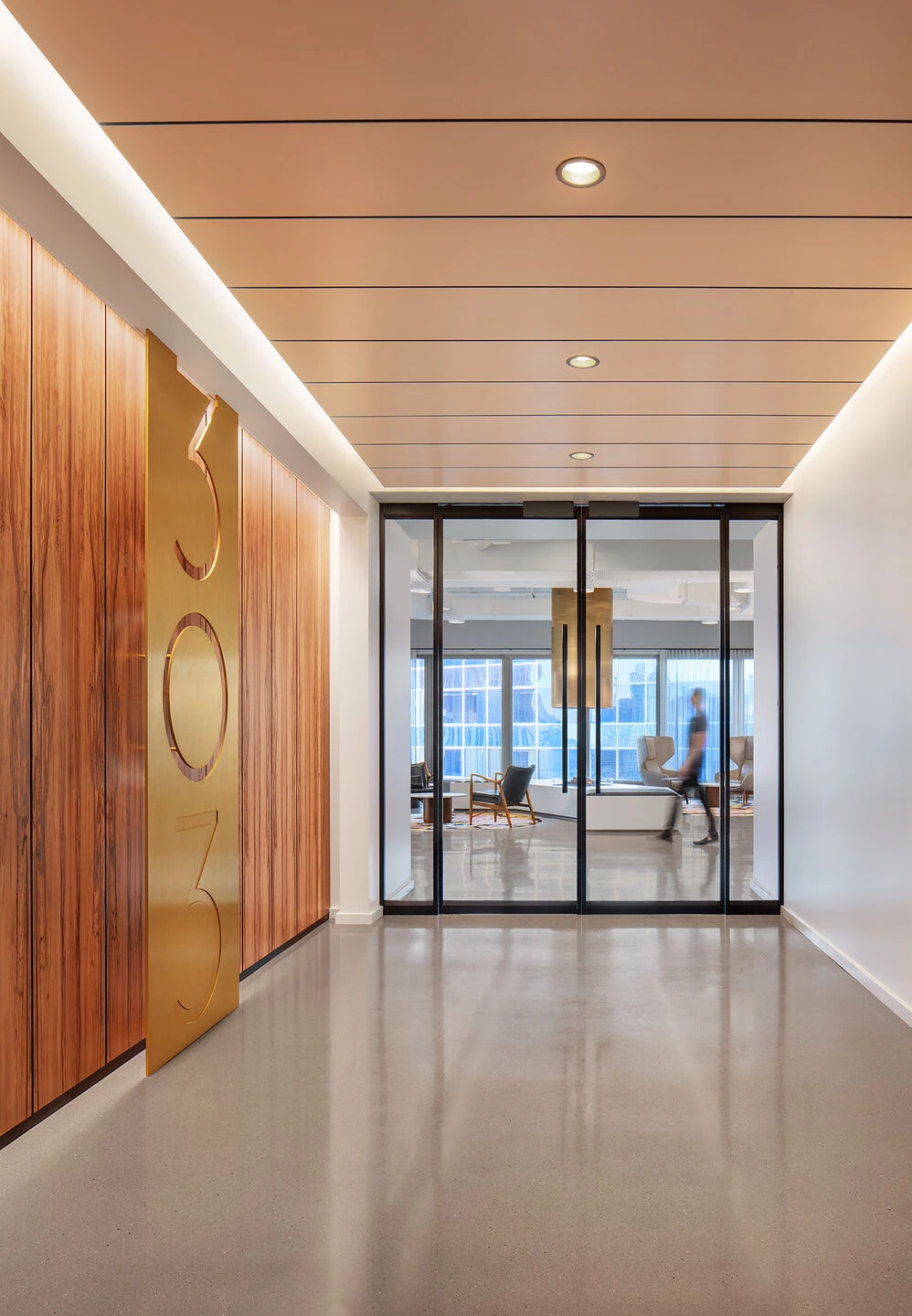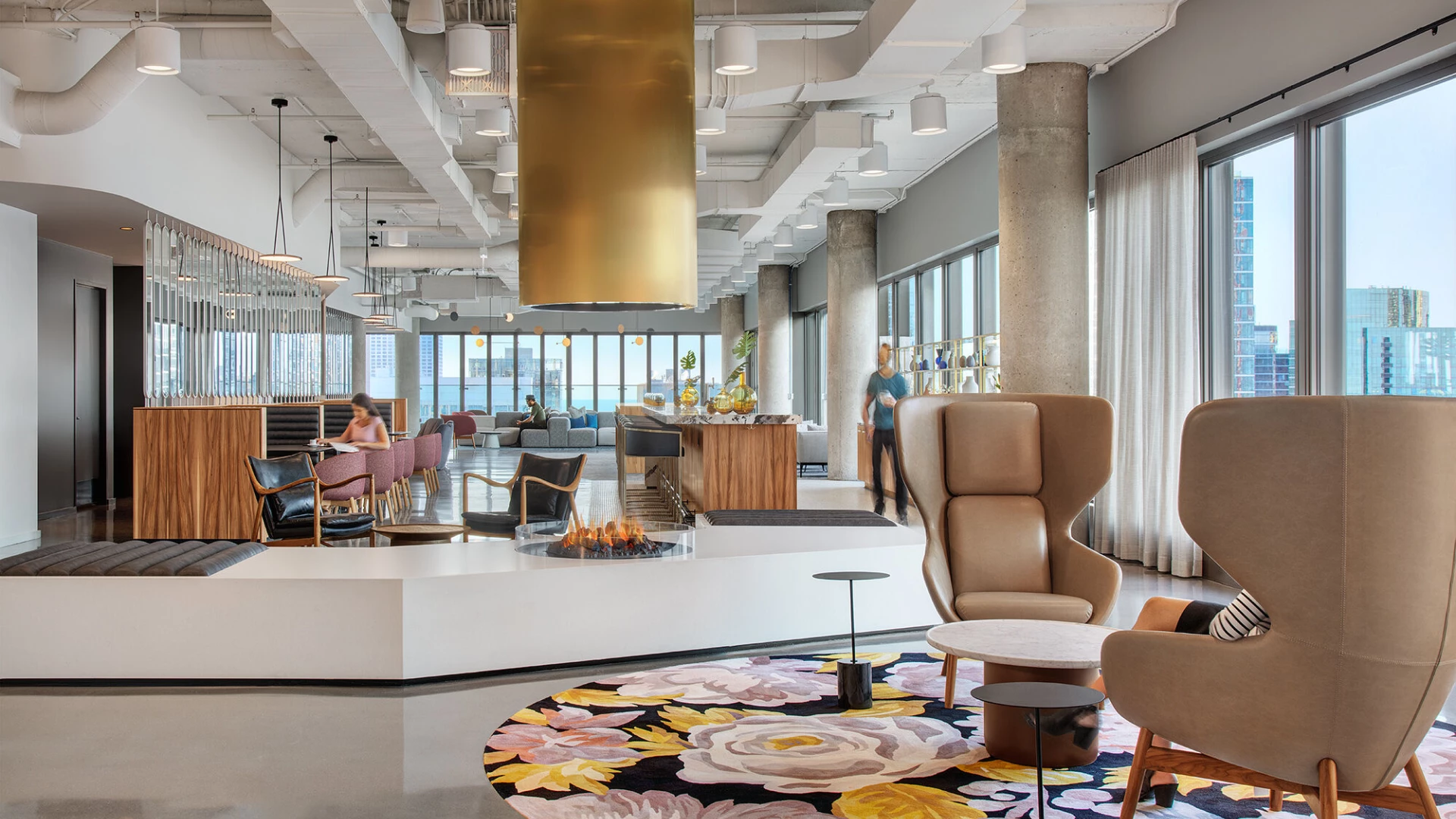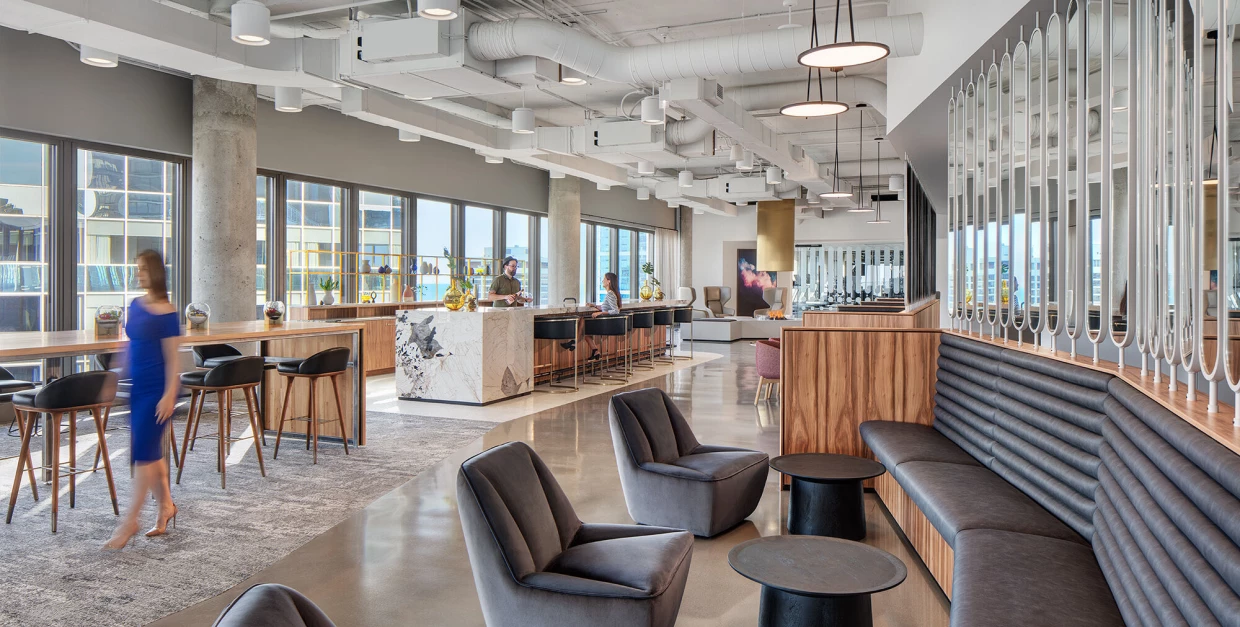 SCB was engaged as the interior designer for the repositioning of 303 East Wacker, an office tower located on the Chicago River. The designers were challenged to transform a mechanical space on the 30th floor into a new tenant floor and amenity lounge. New floor-to ceiling windows were added to the space, opening it up to the expansive views of the Chicago skyline, Navy Pier and Lake Michigan. Along the northeast corner, the windows become operable, allowing the space to transform into an outdoor terrace in warmer months.

The design for the tenant lounge was conceived as a modern interpretation of a 1970's vibe, borrowing cues from the era in which the building was designed and merging them with more sophisticated and clean lines. Designed with a distinct hospitality feel, the lounge features a volumetric brass fireplace, mirrored screening elements, mobile like lighting fixtures, and bright graphic flooring to form spaces that are both vibrant and inviting. A large bar anchors the space and is surrounded by a variety of lounge seating, making it perfect as a day-time retreat or for after-hours events. A small, cozy alcove with banquet seating provides a quieter space on the floor. Finally, a game room offers an interchangeable ping pong and billiards table along with shuffleboard.

Seeking to stand out amongst other multi tenant office building fitness offerings, the design for the new fitness center is centered around a "Ninja Warrior"-inspired training course. A mix of cardio and strength training equipment, as well as studio space for spinning or yoga, and new locker rooms rounds out the wellness program.
from archello