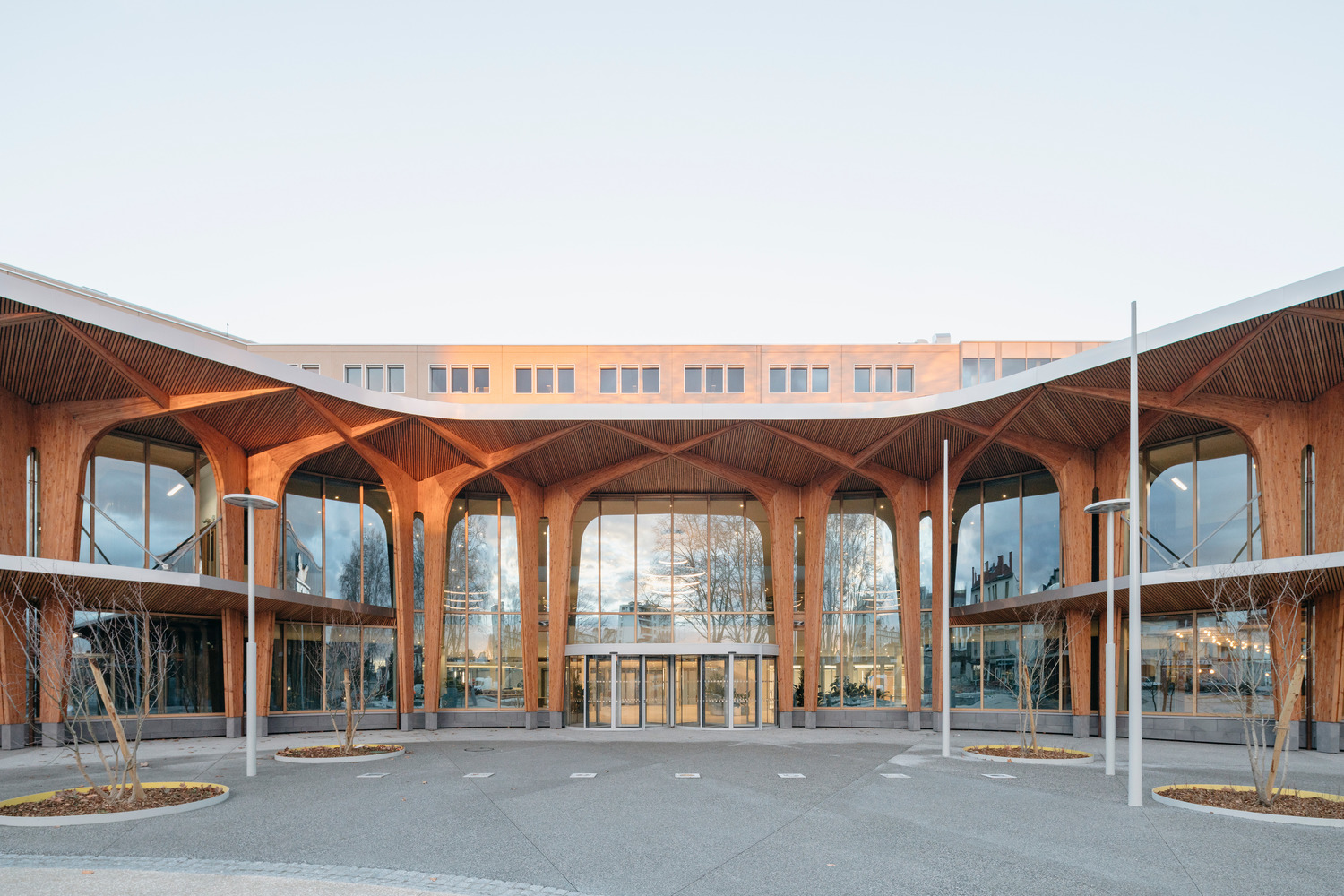 ENCORE HEUREUX Architectes-Canopy Michelin Headquarters Reception Area
현대적인 디자인의 새로운 해석으로 제안된다. 리셉션 빌딩과 광장 사이에 위치한 캐노피가 두개의 서로 다른 공간을 연결한다. 그리고 이 캐노피는 두가지 중요한 지점을 목표로 한다. 투명성과 접근성 그리고 저탄소 건축을 지향한다. 정면의 글래스 파사드와 나무를 이용한 캐노피 디자인은 헤드쿼터의 지속가능한 디자인 방향을 보여주는 역활을 수행한다.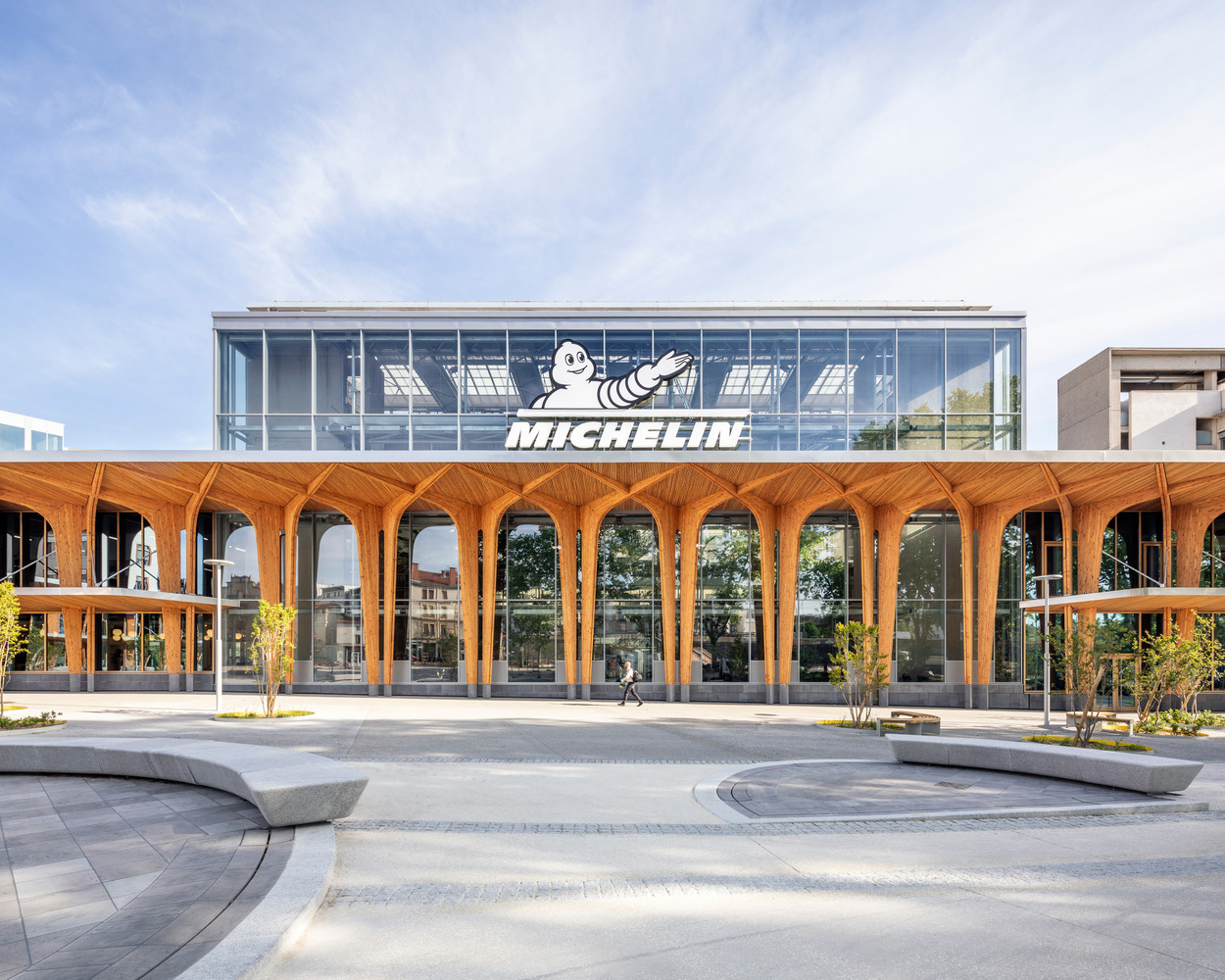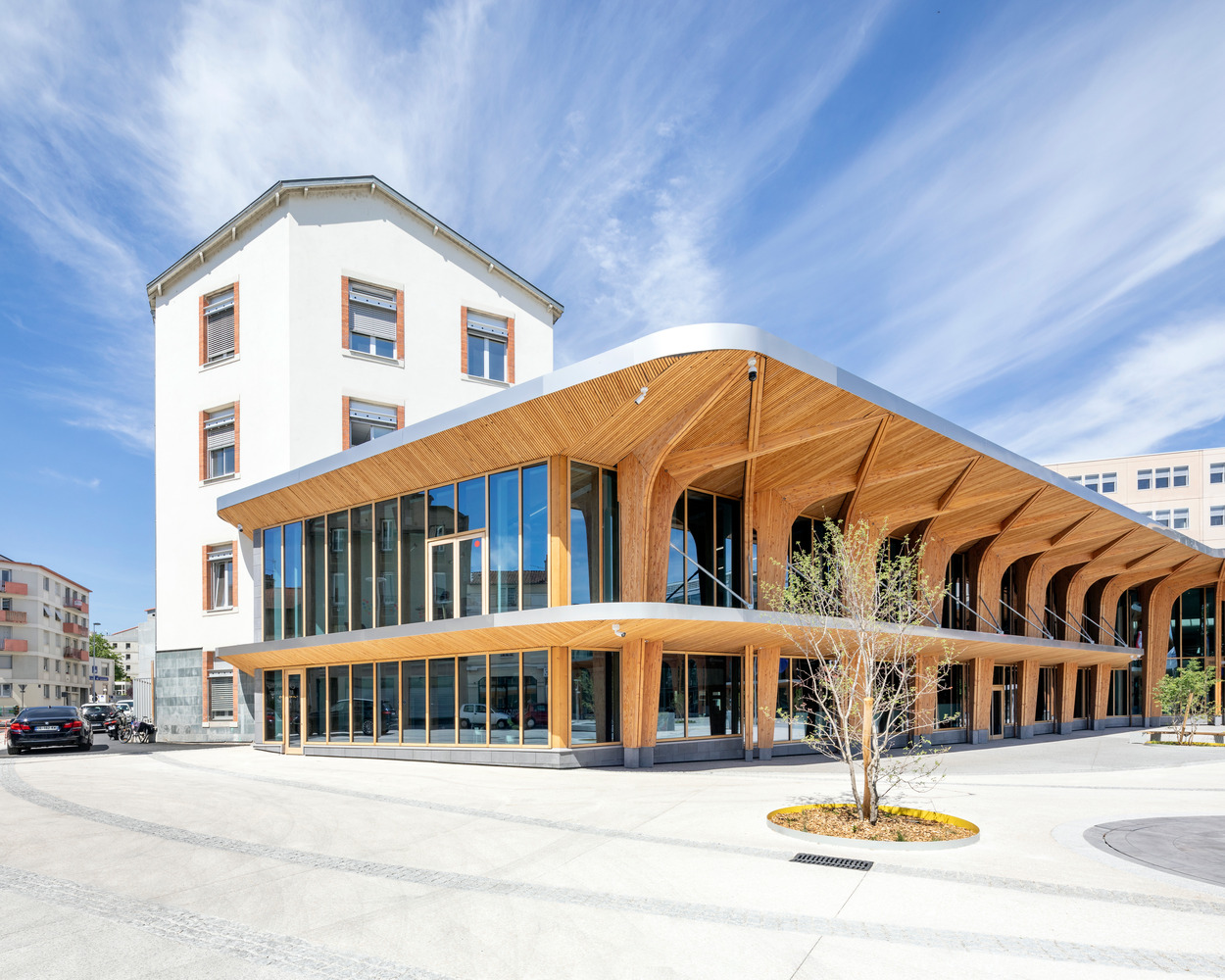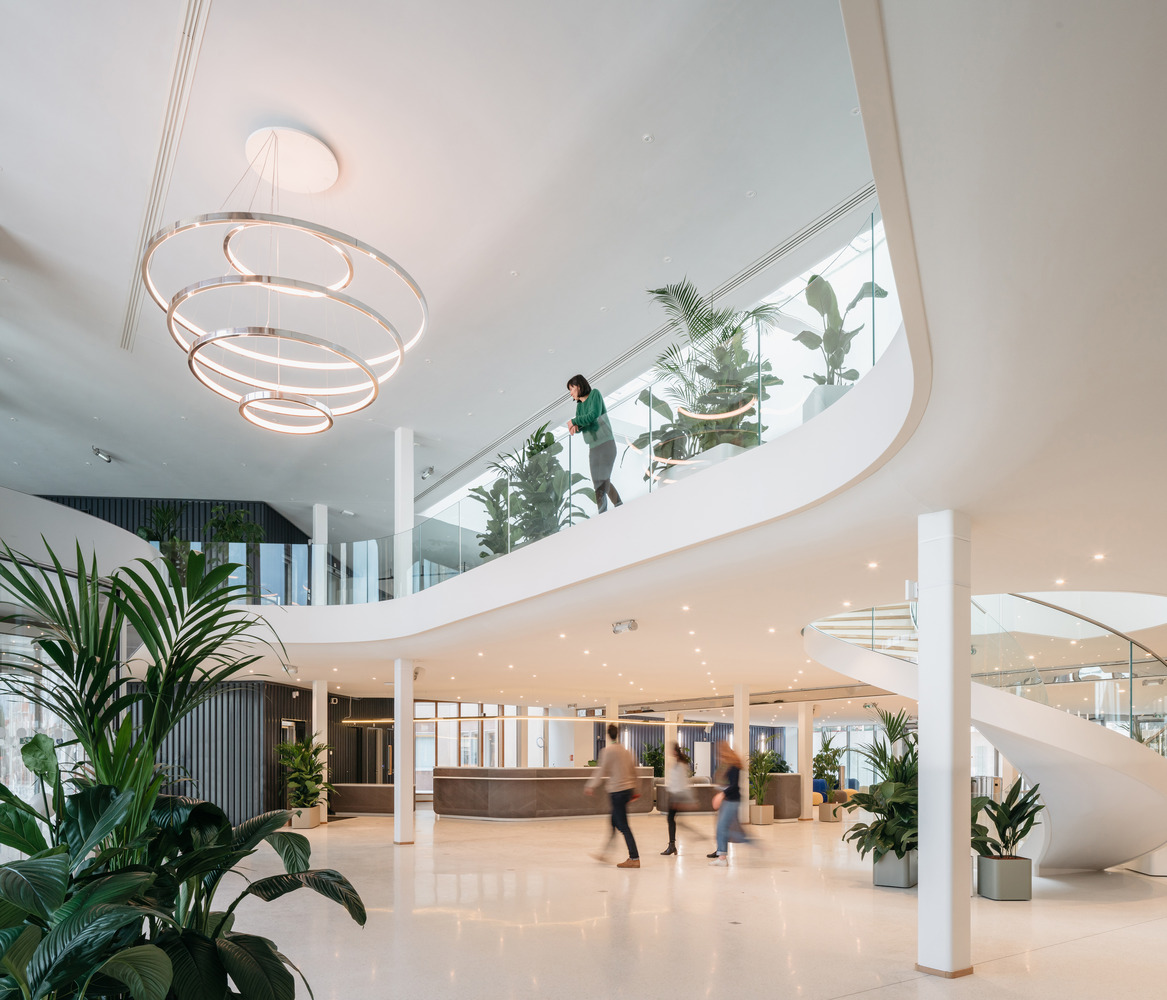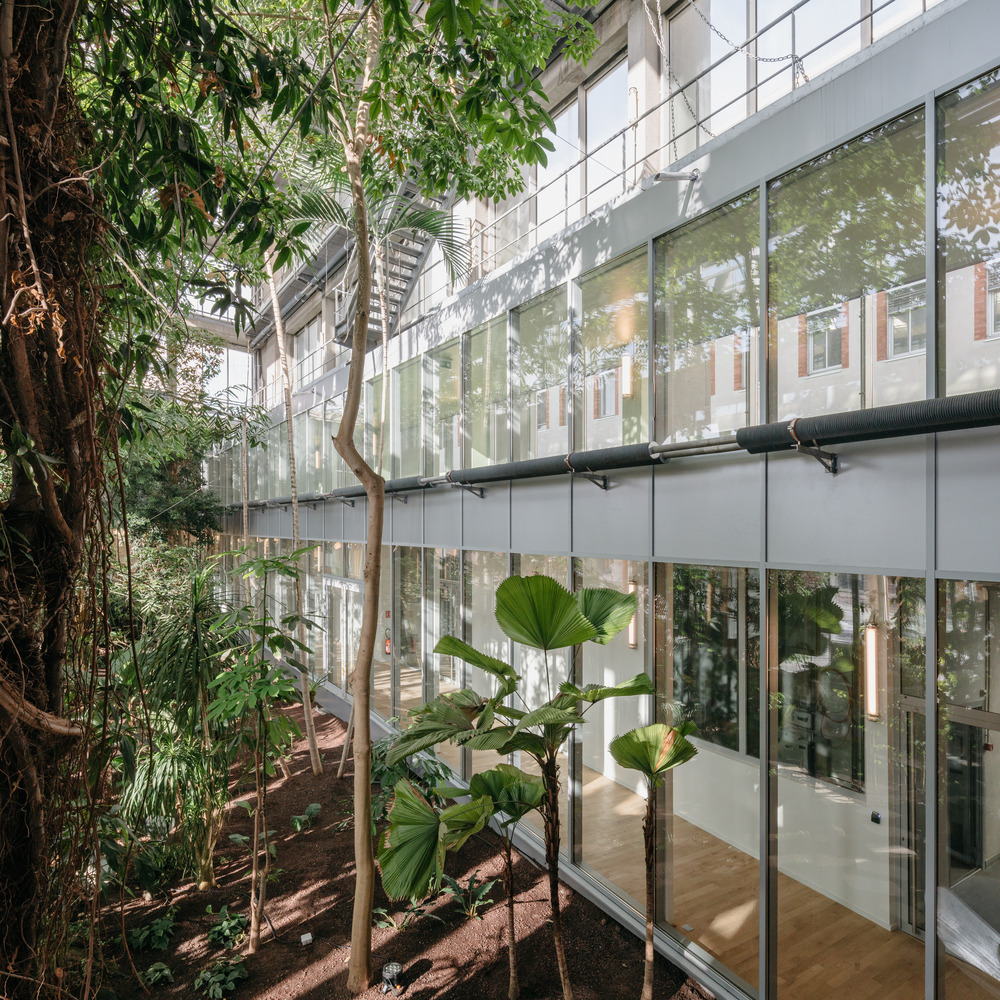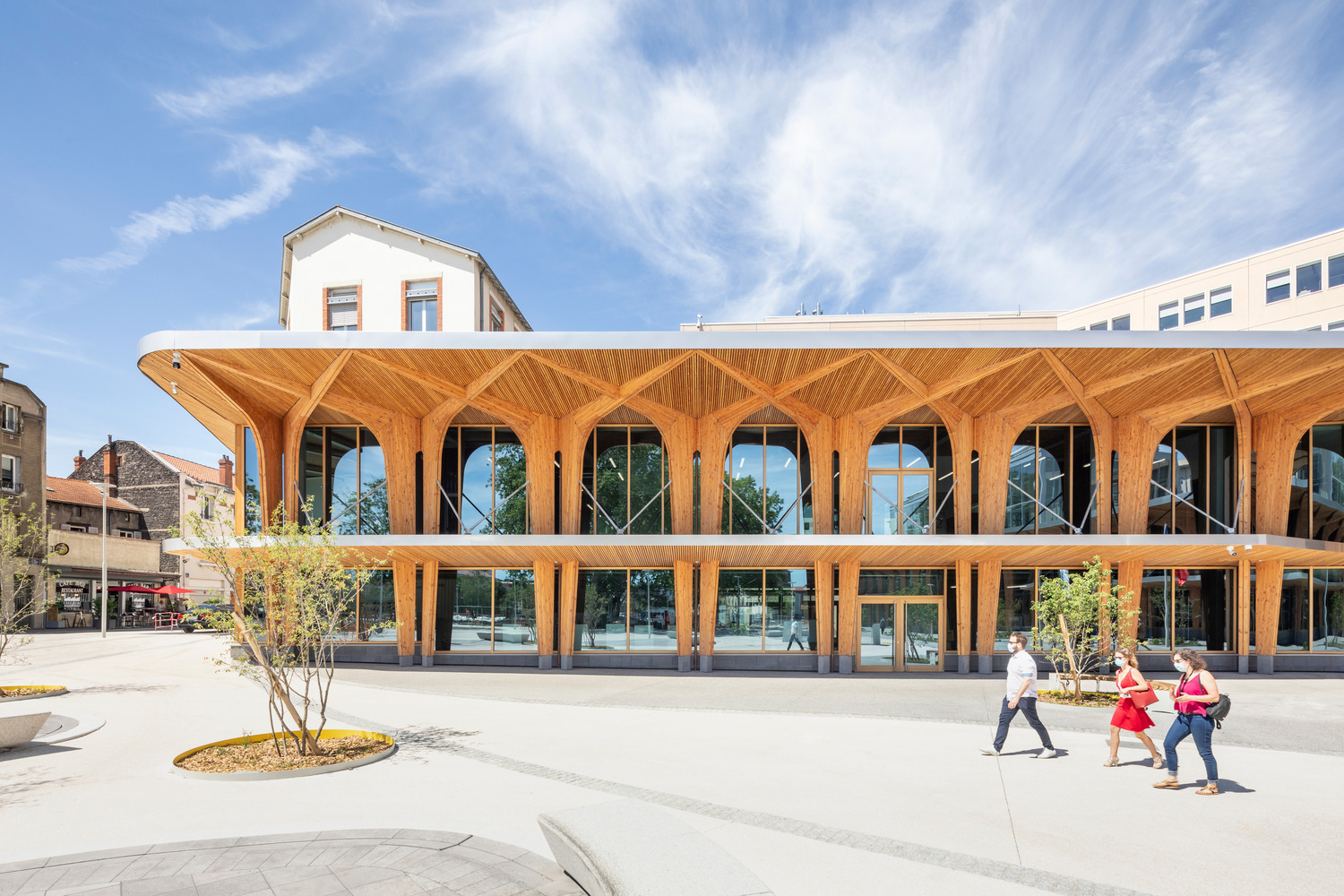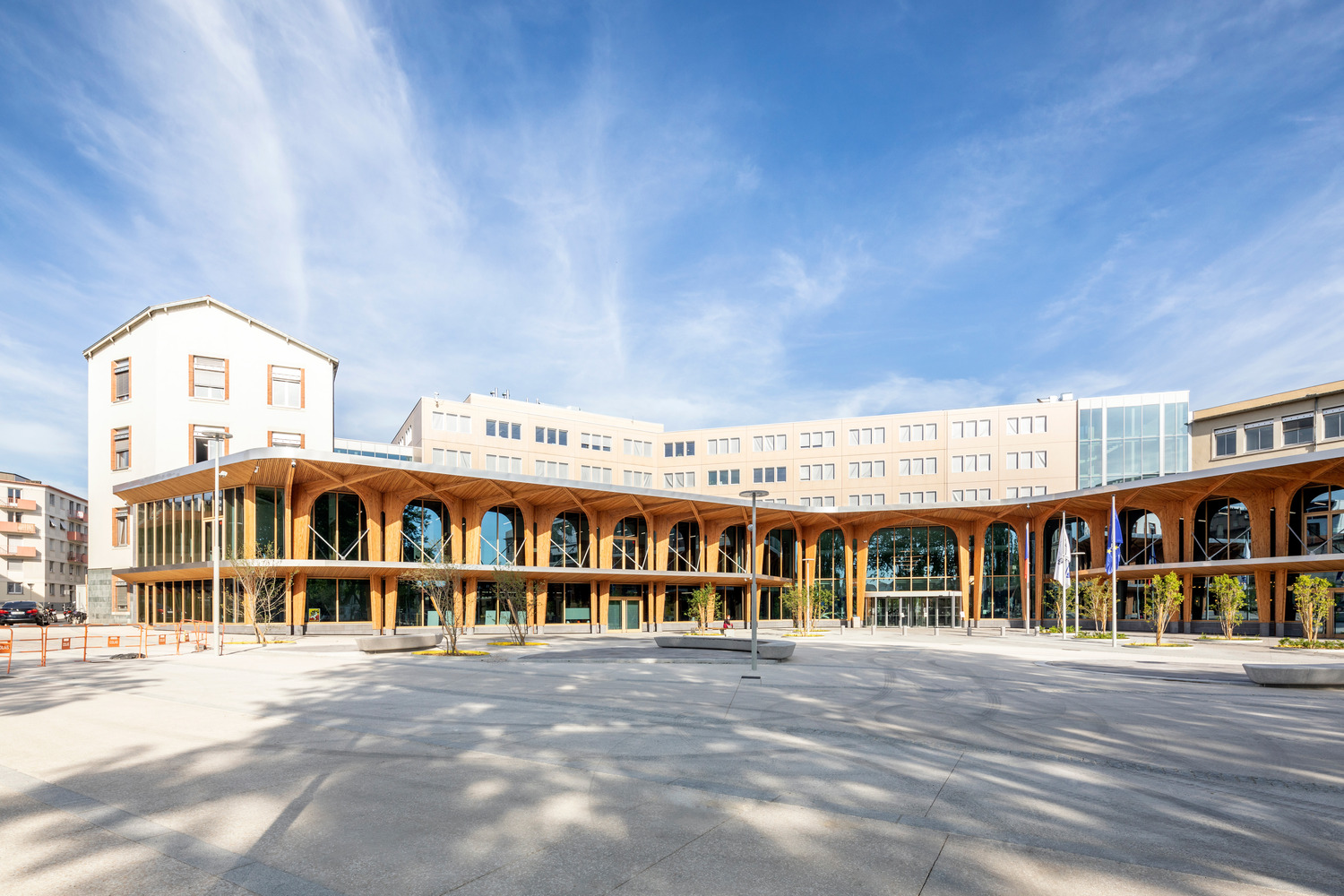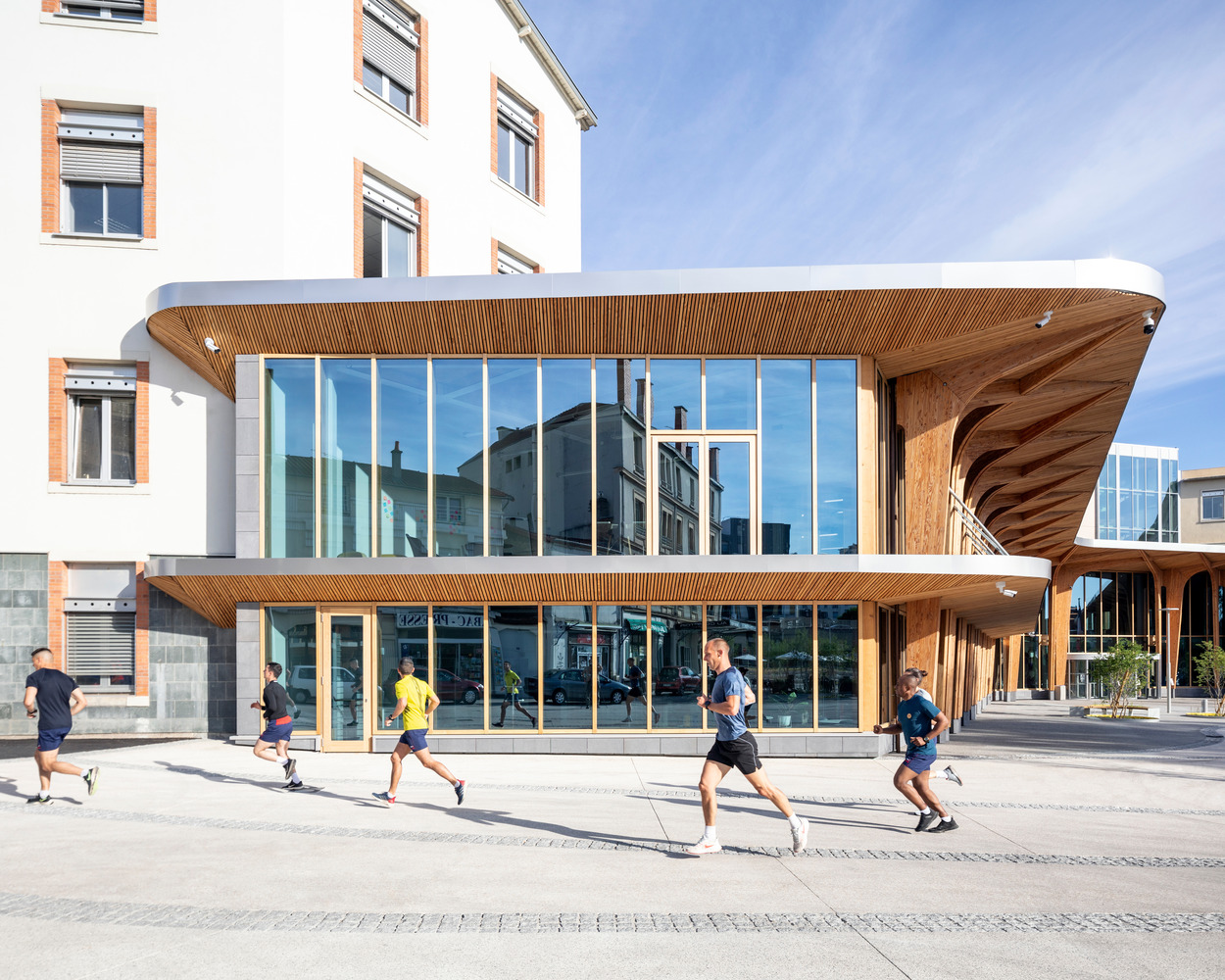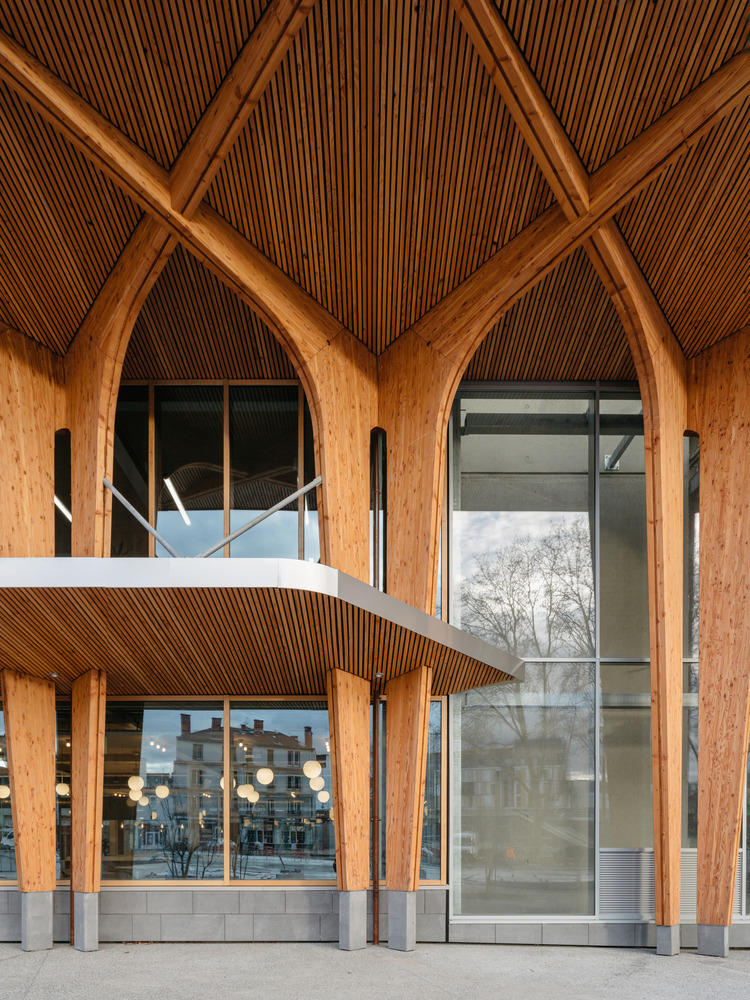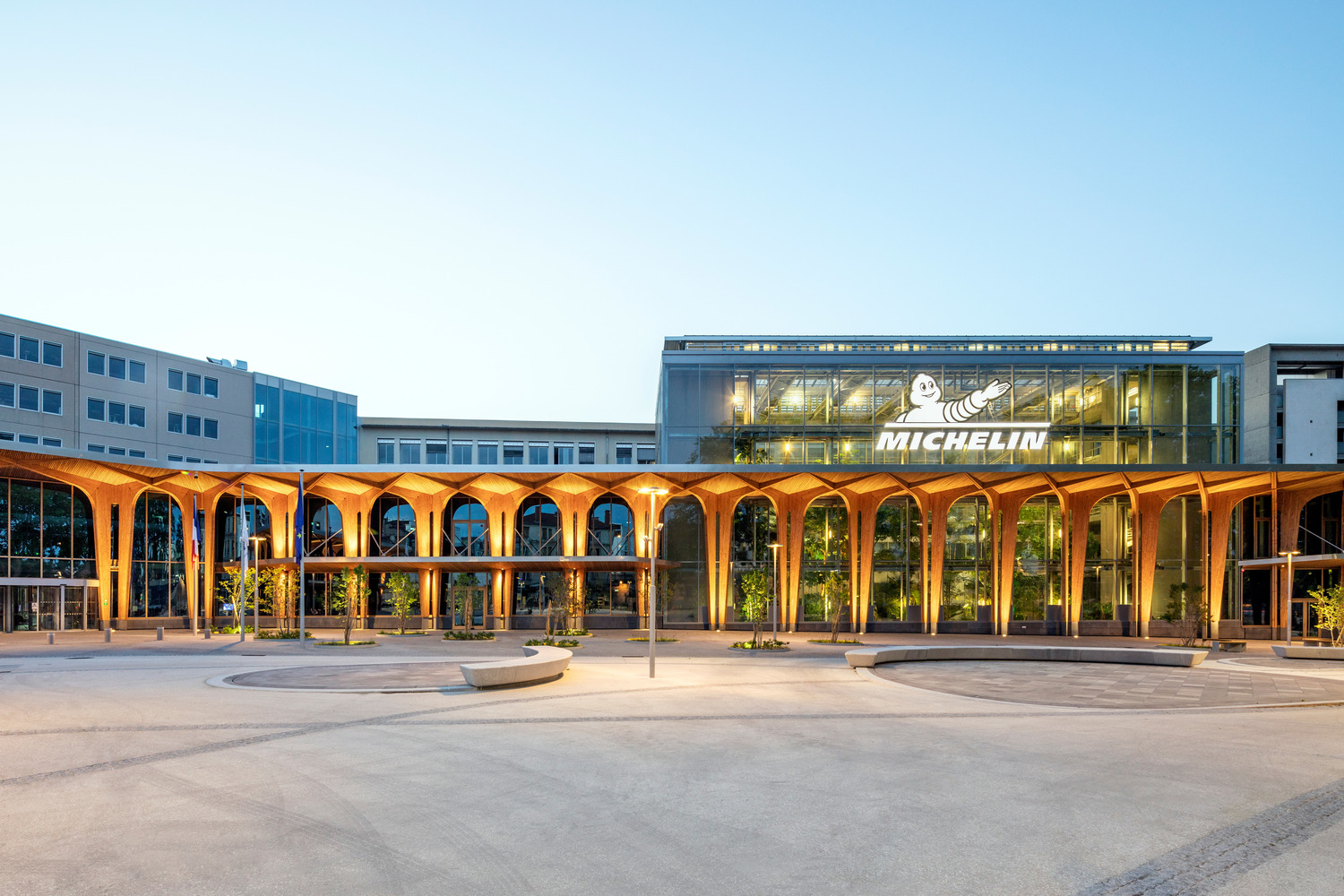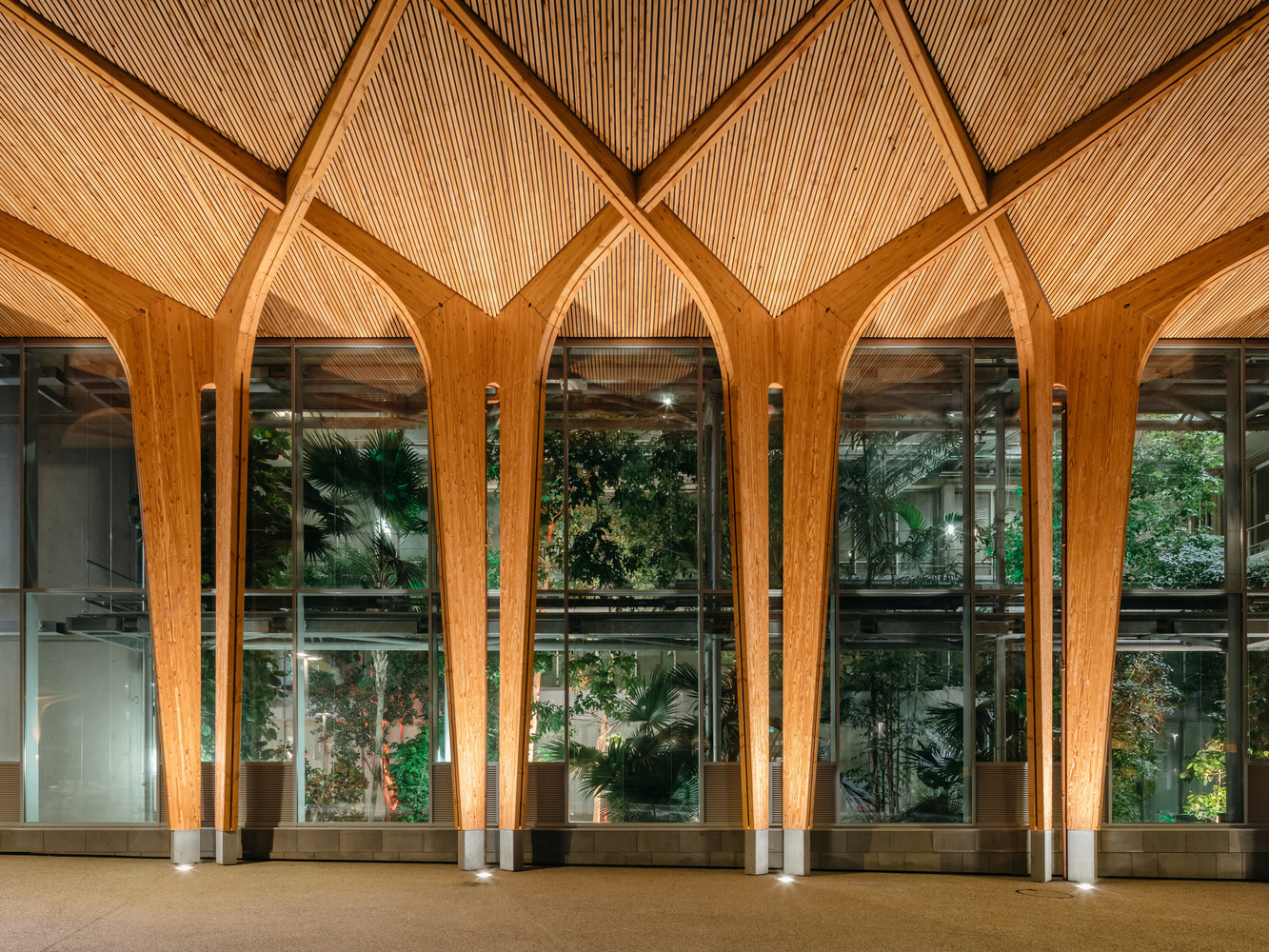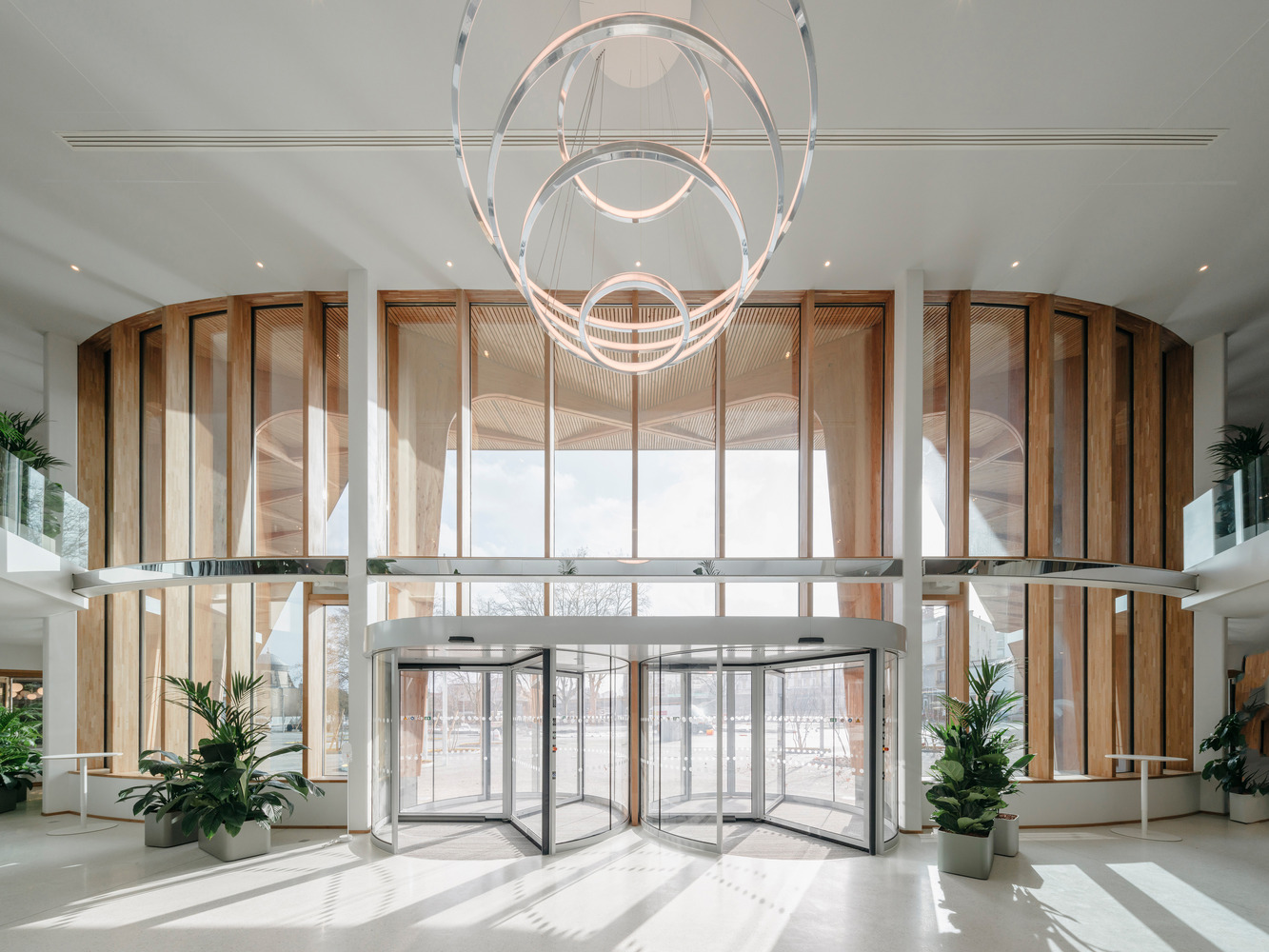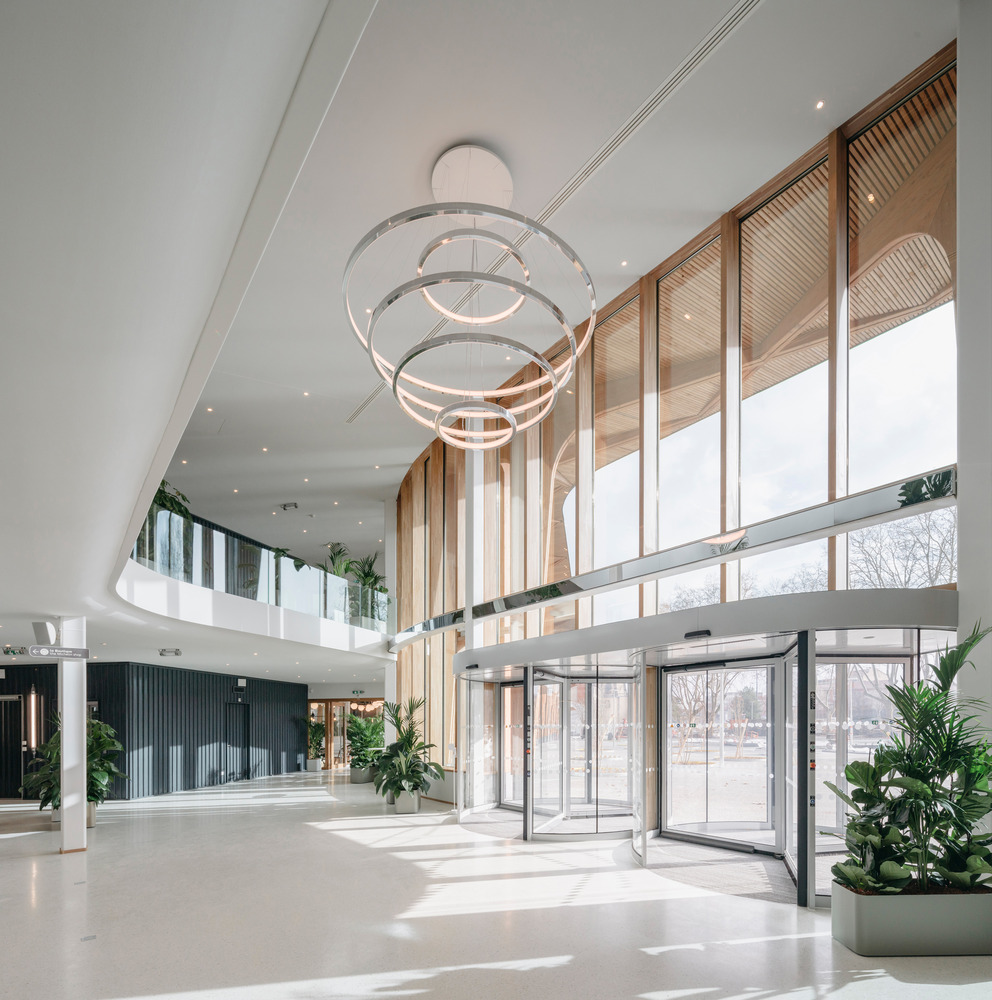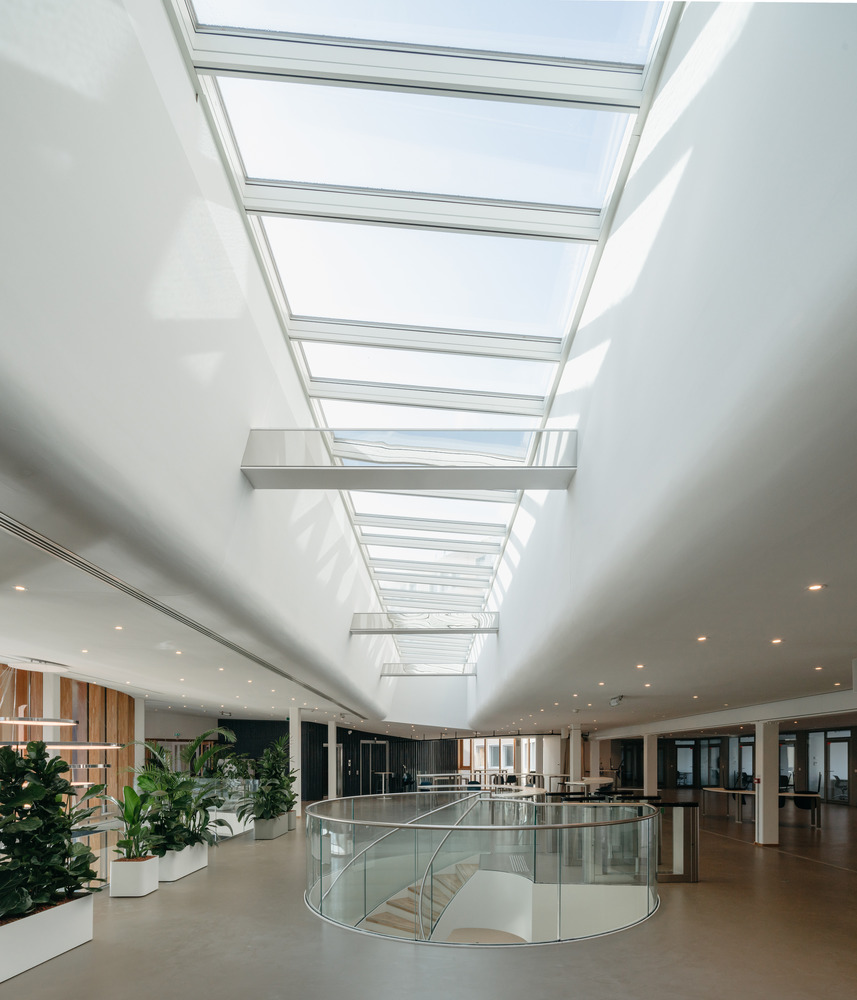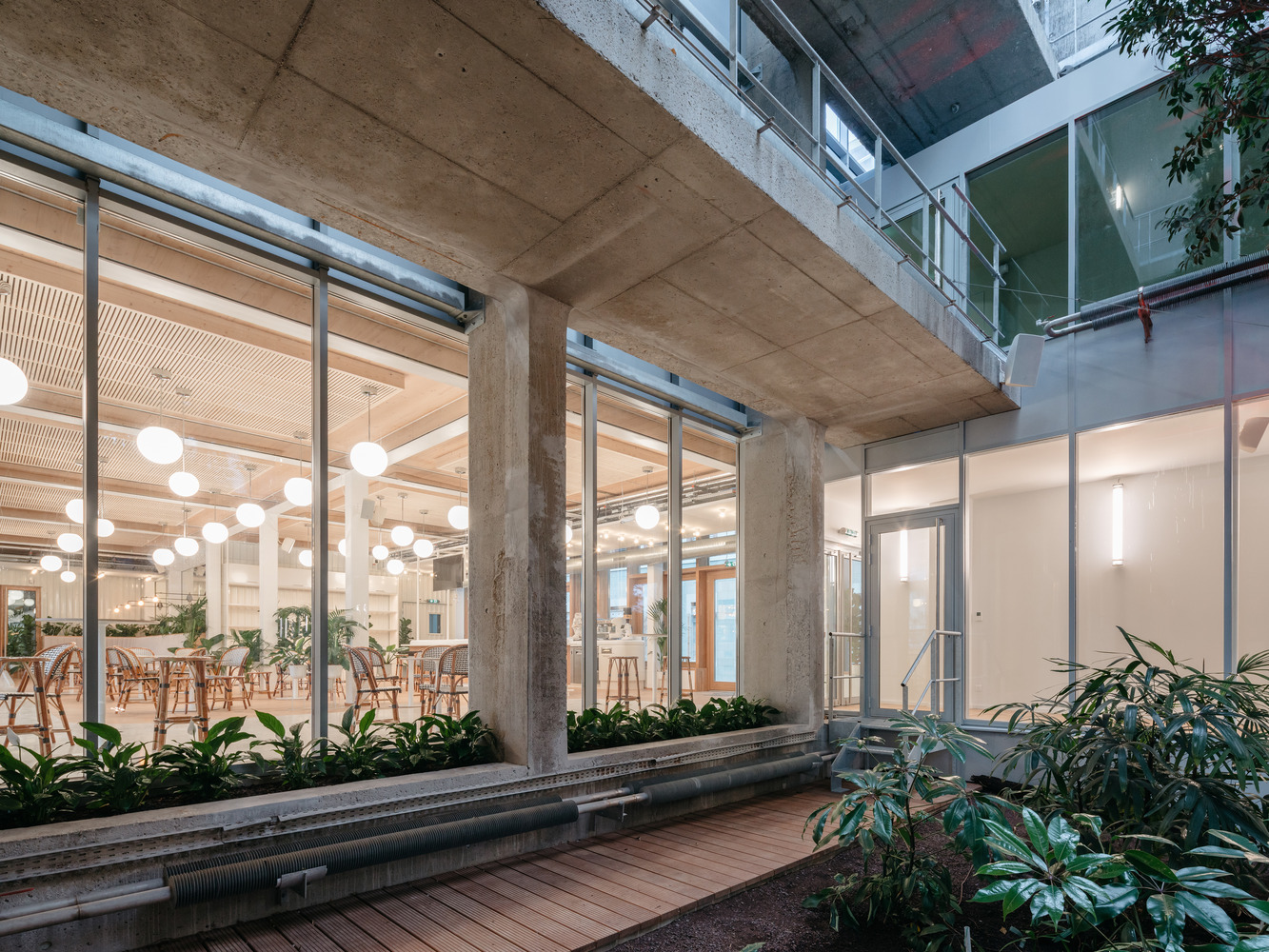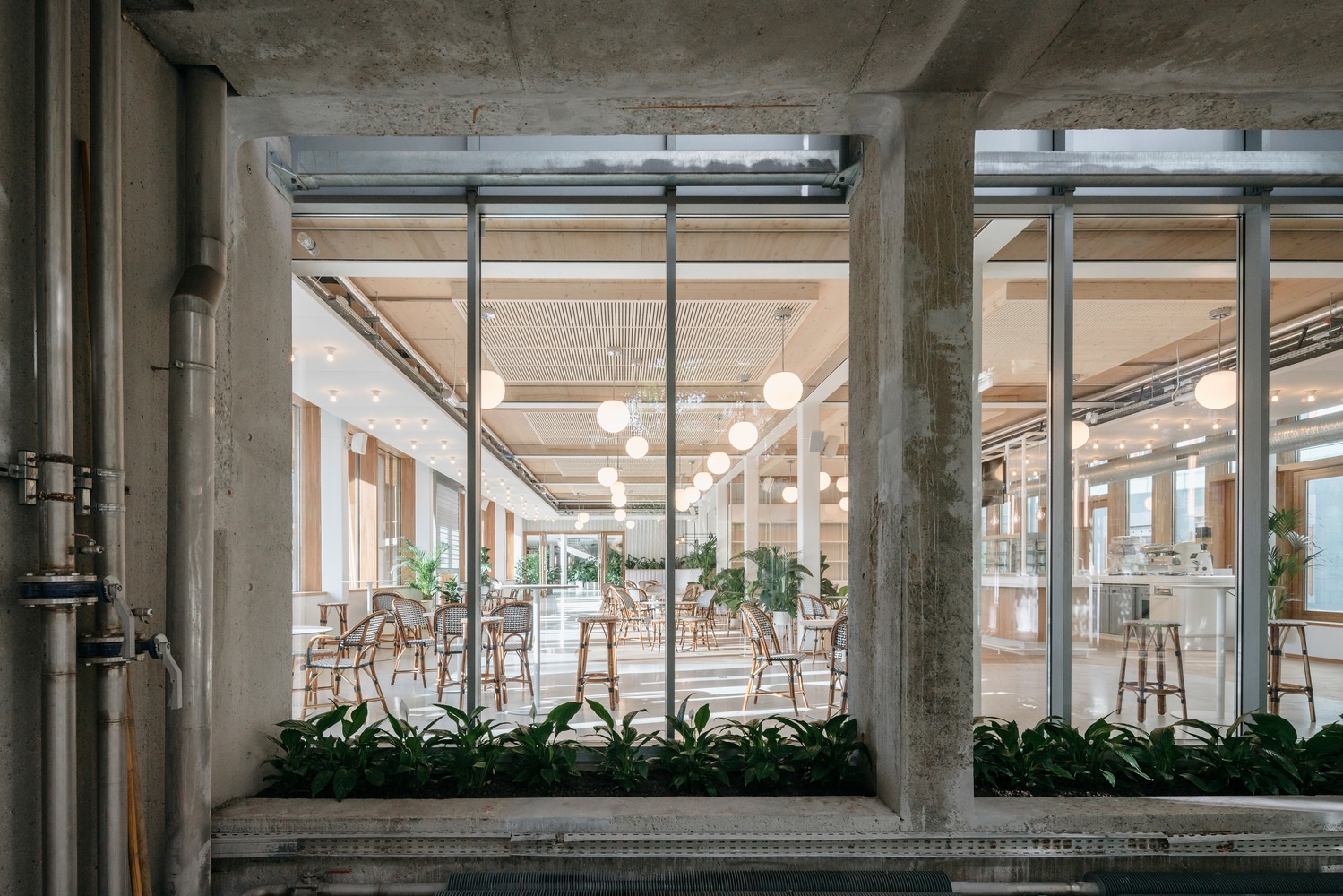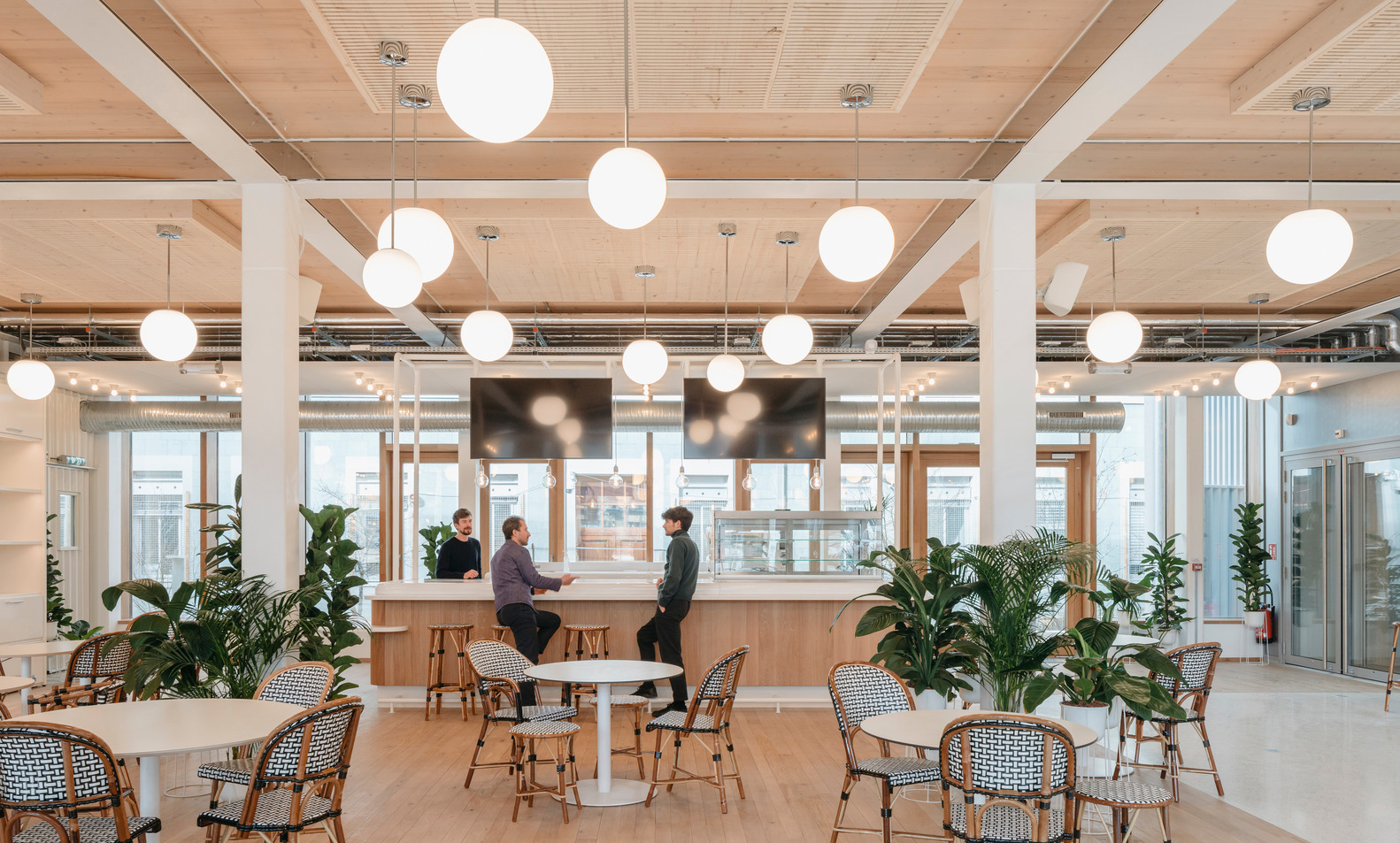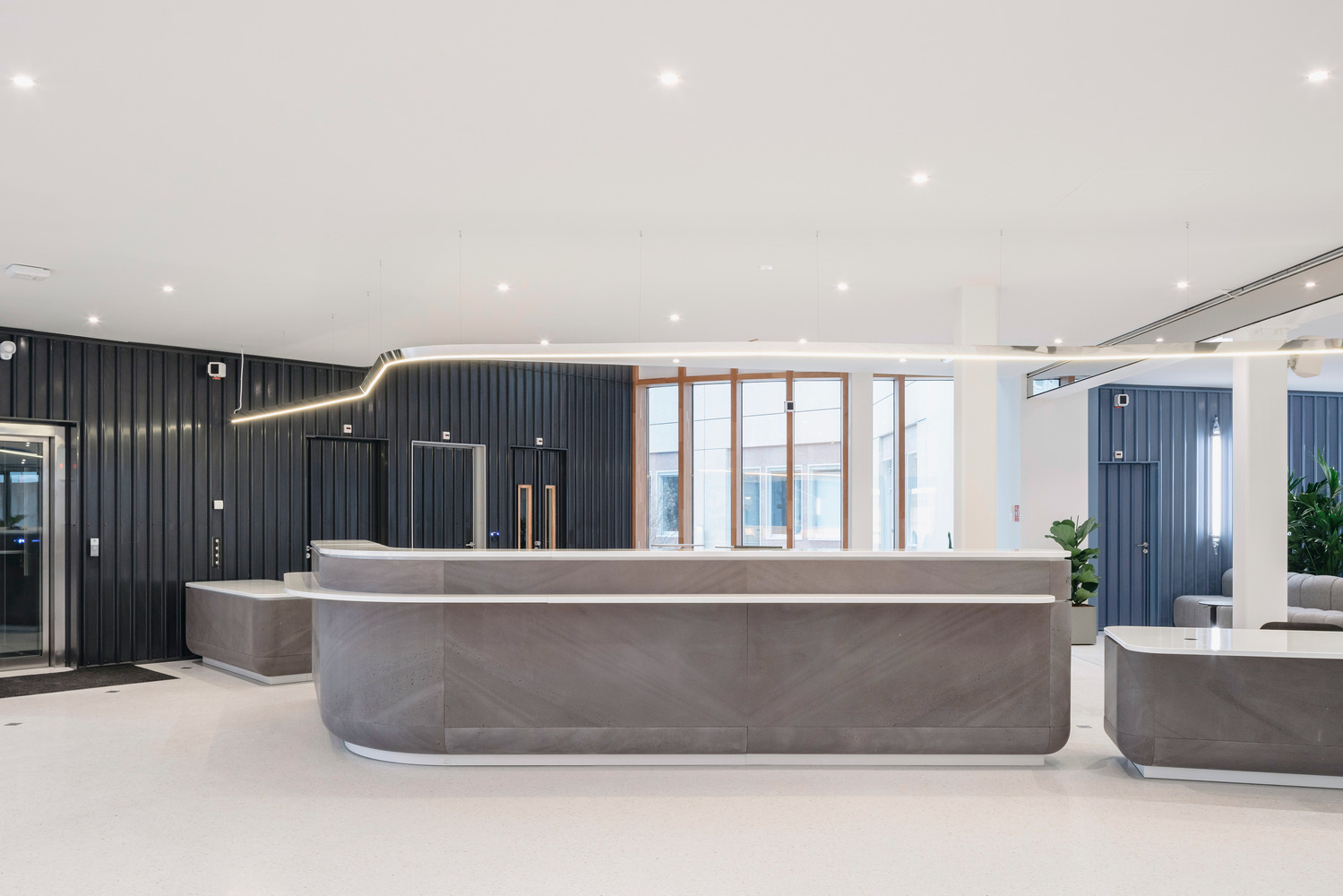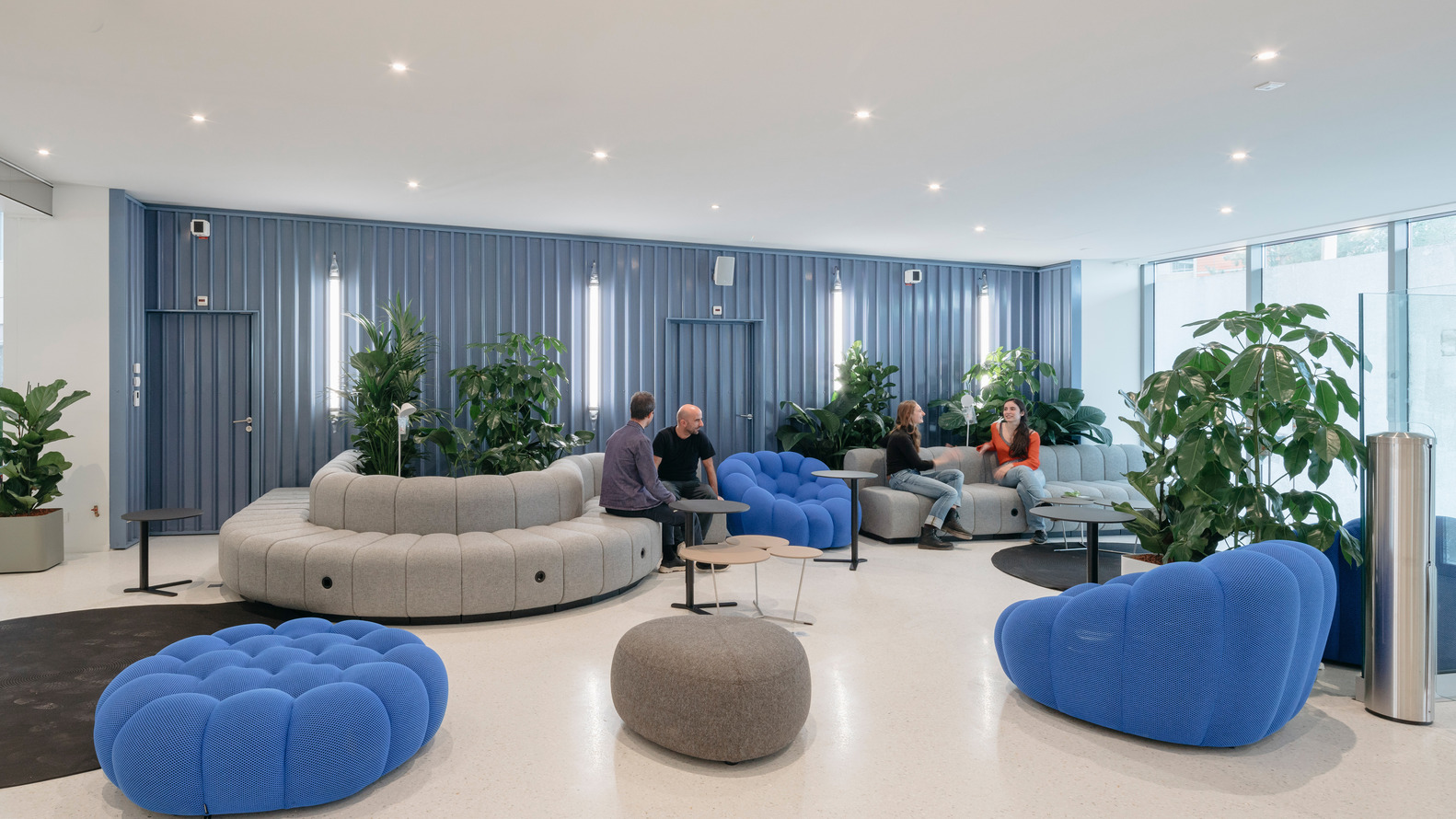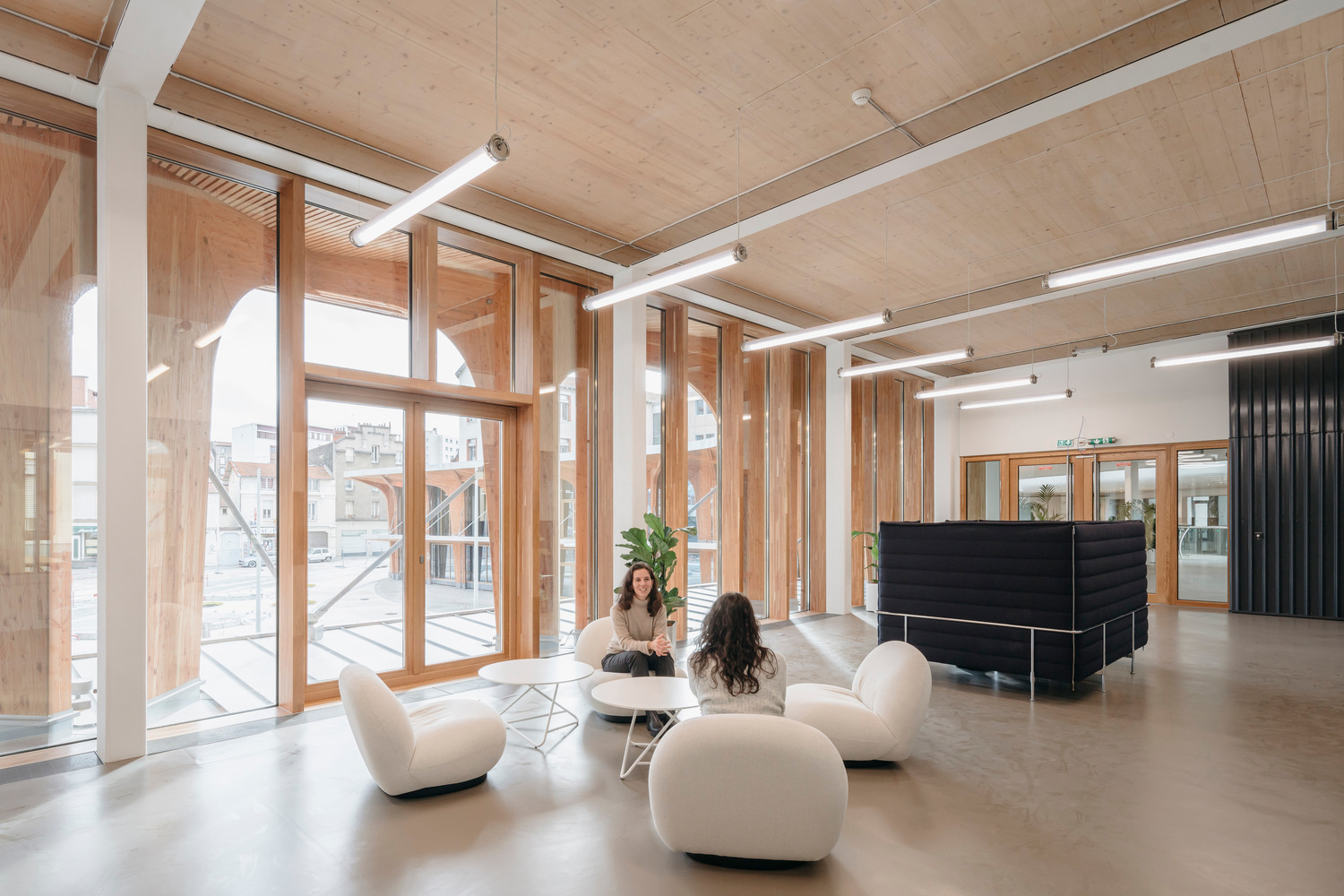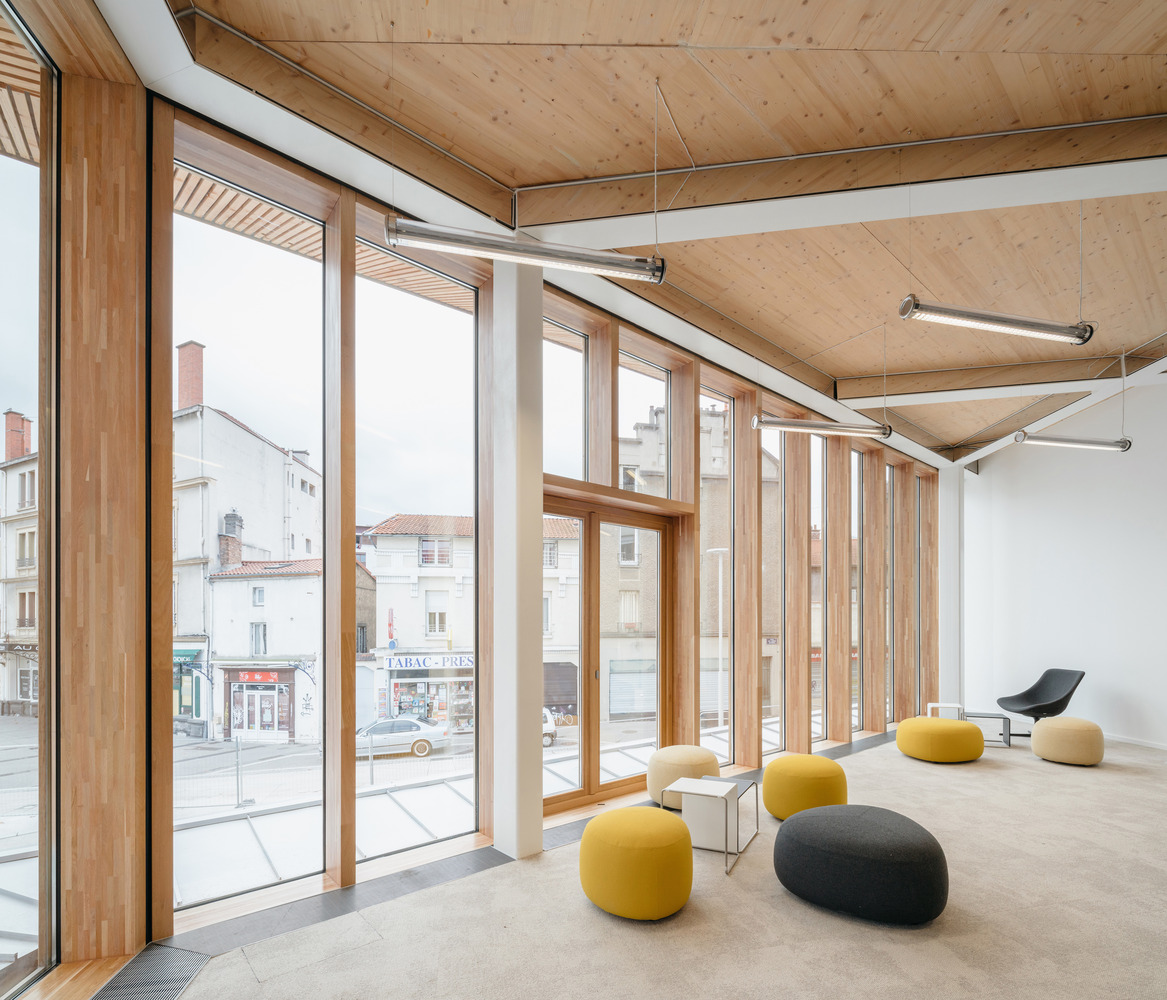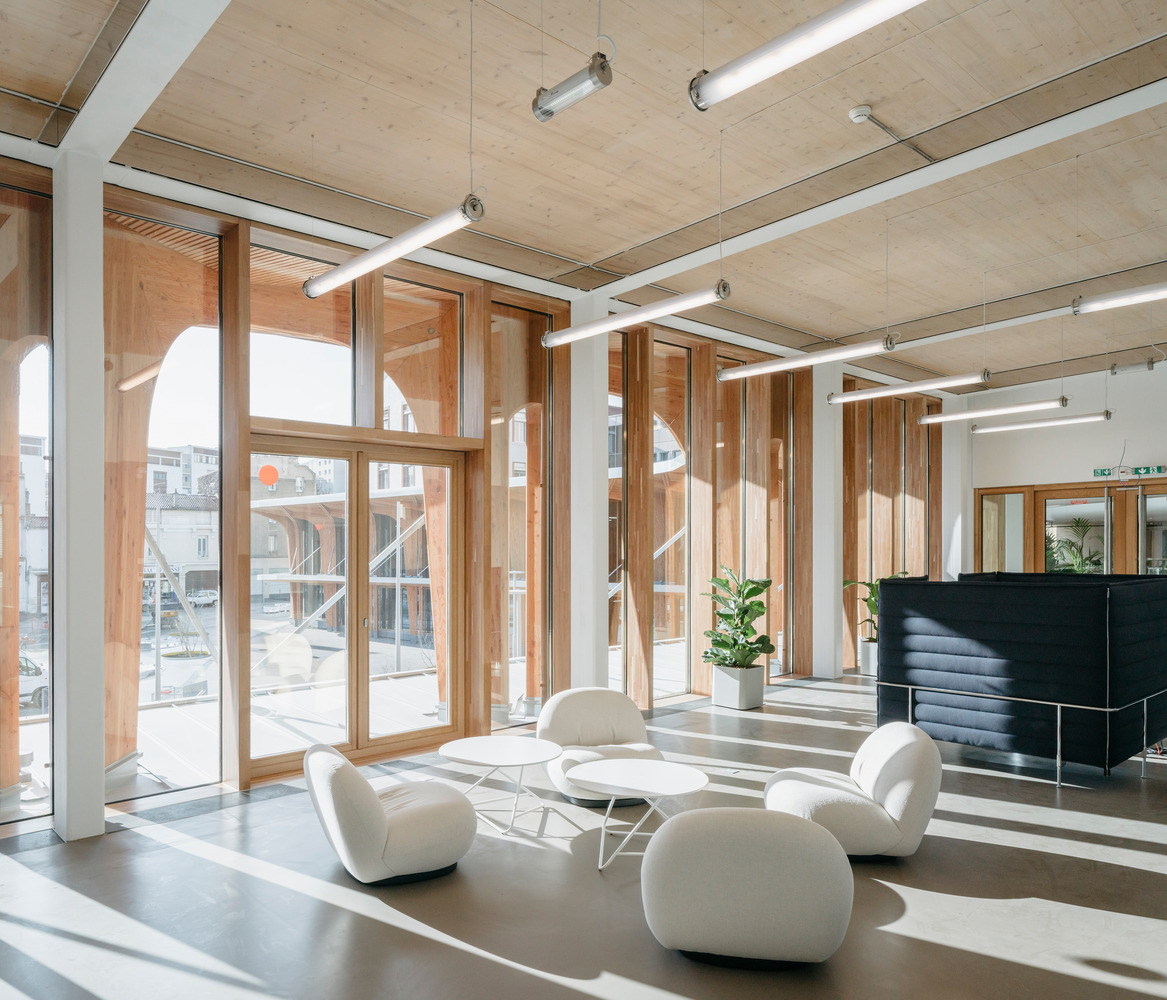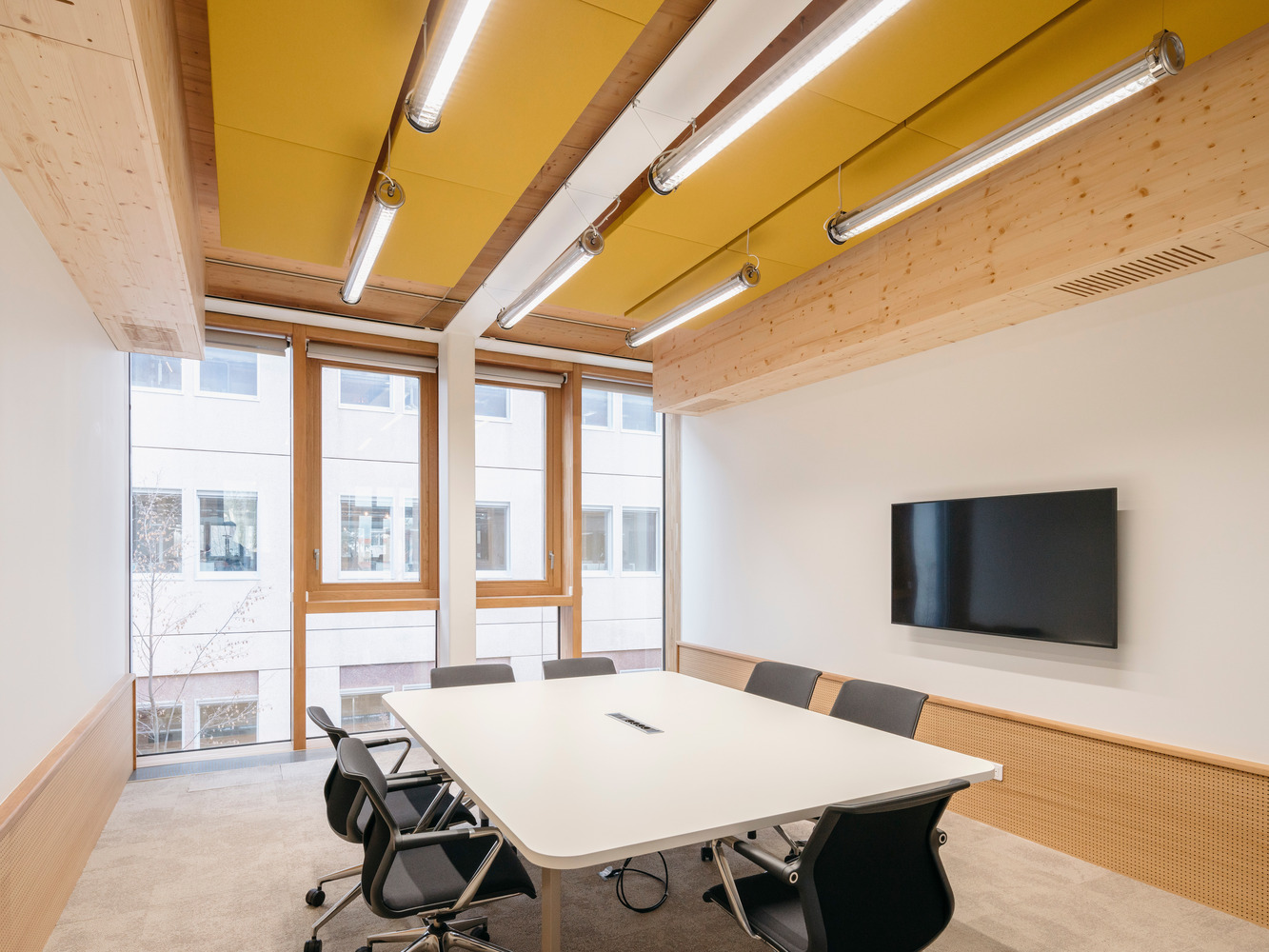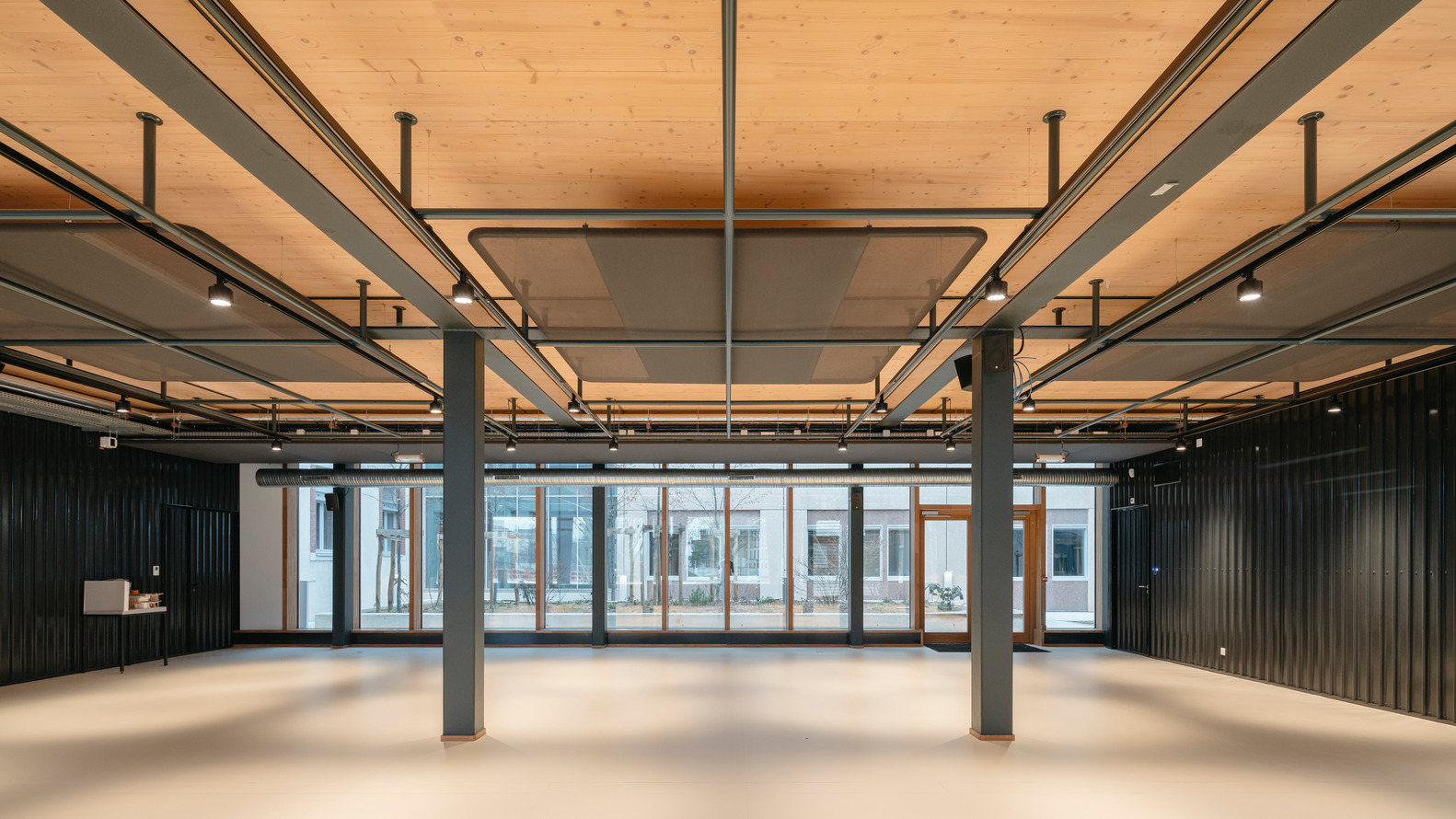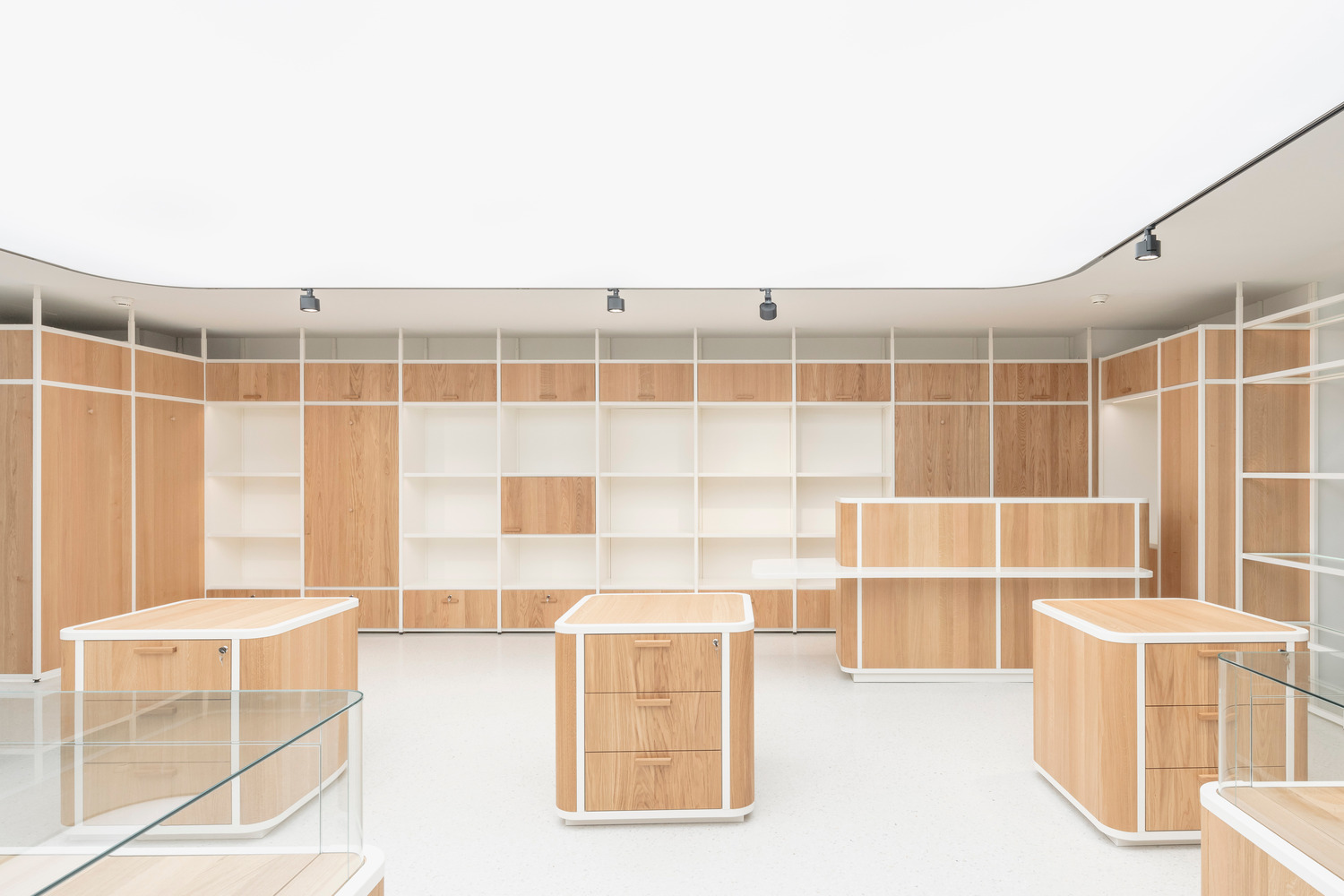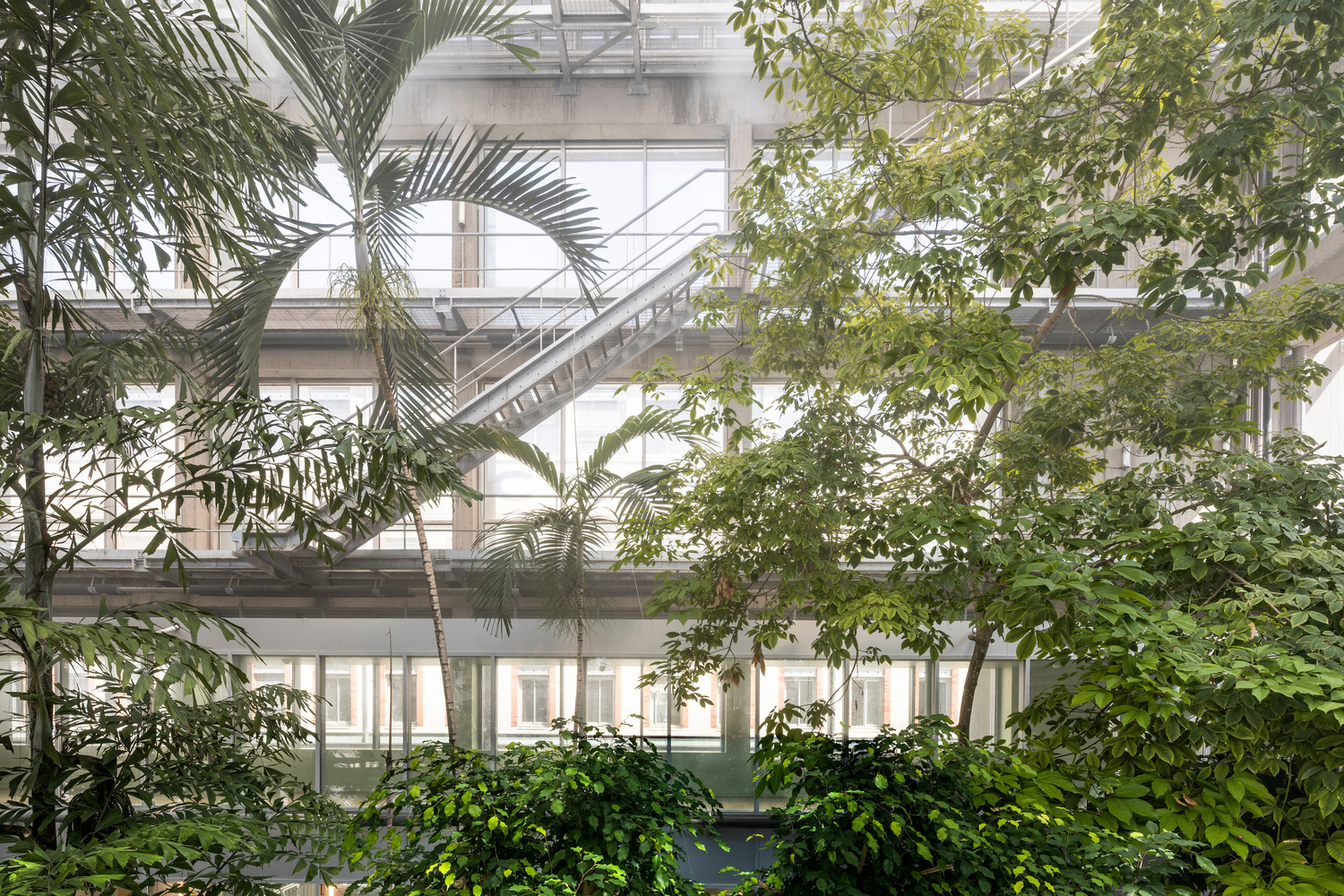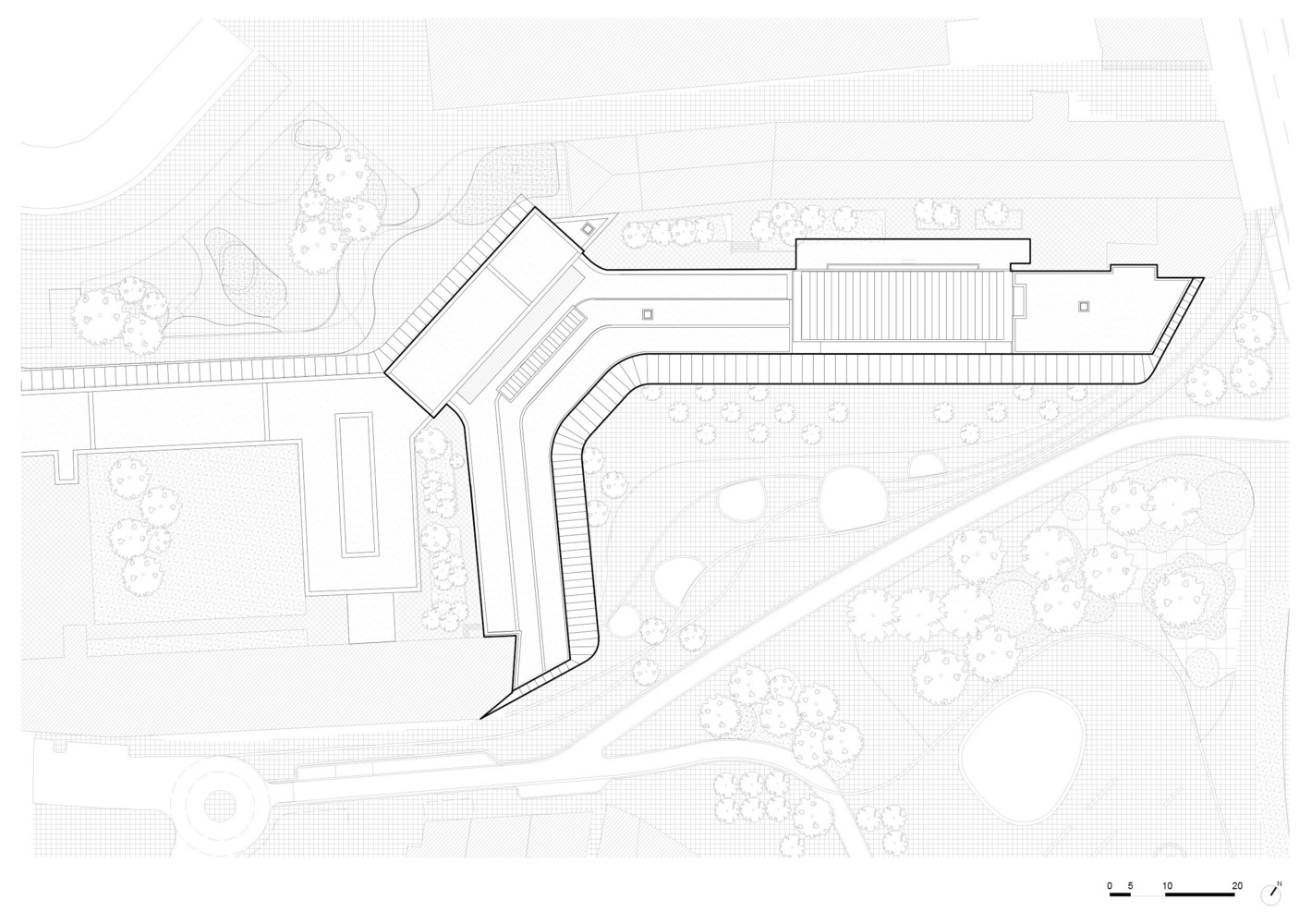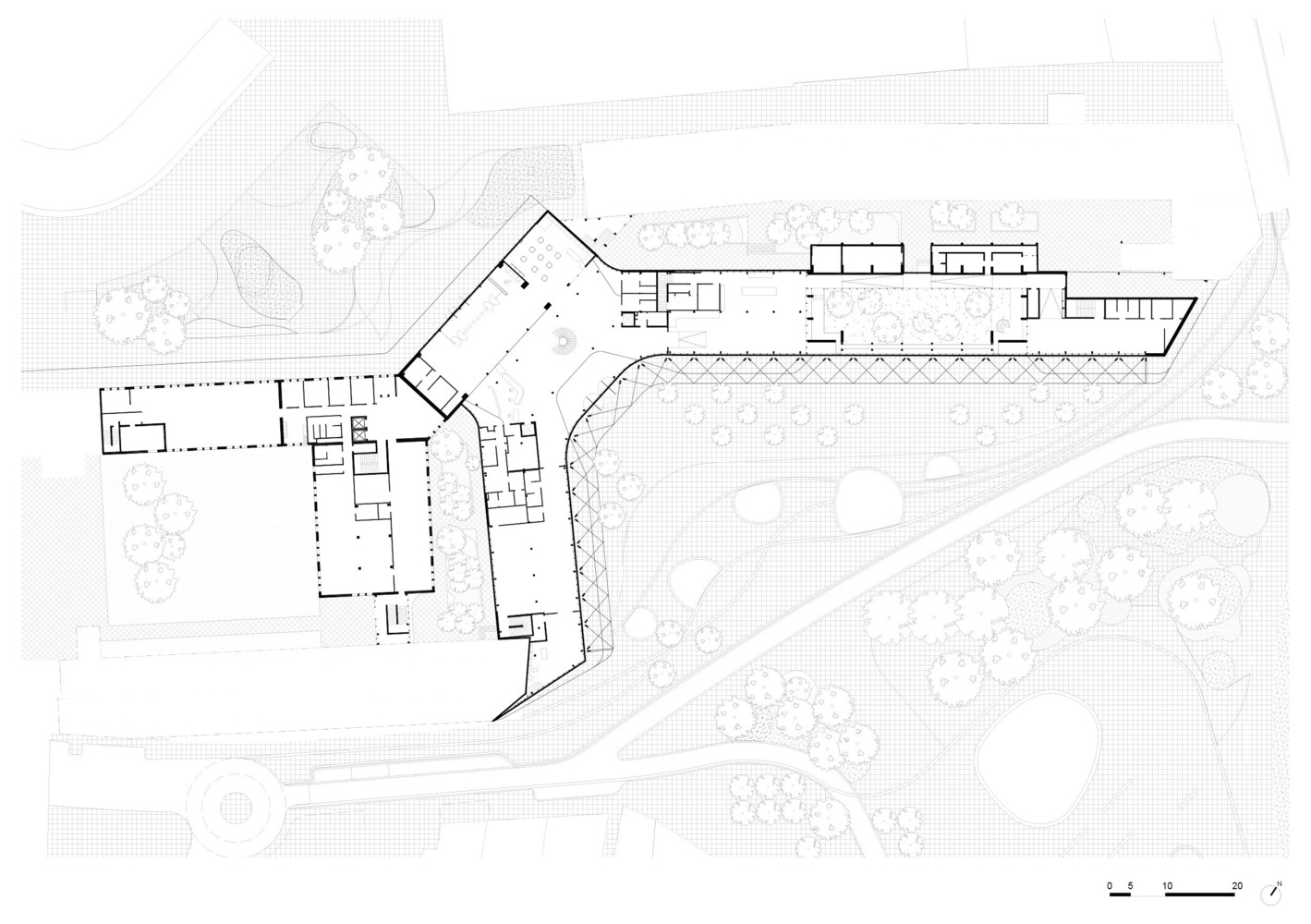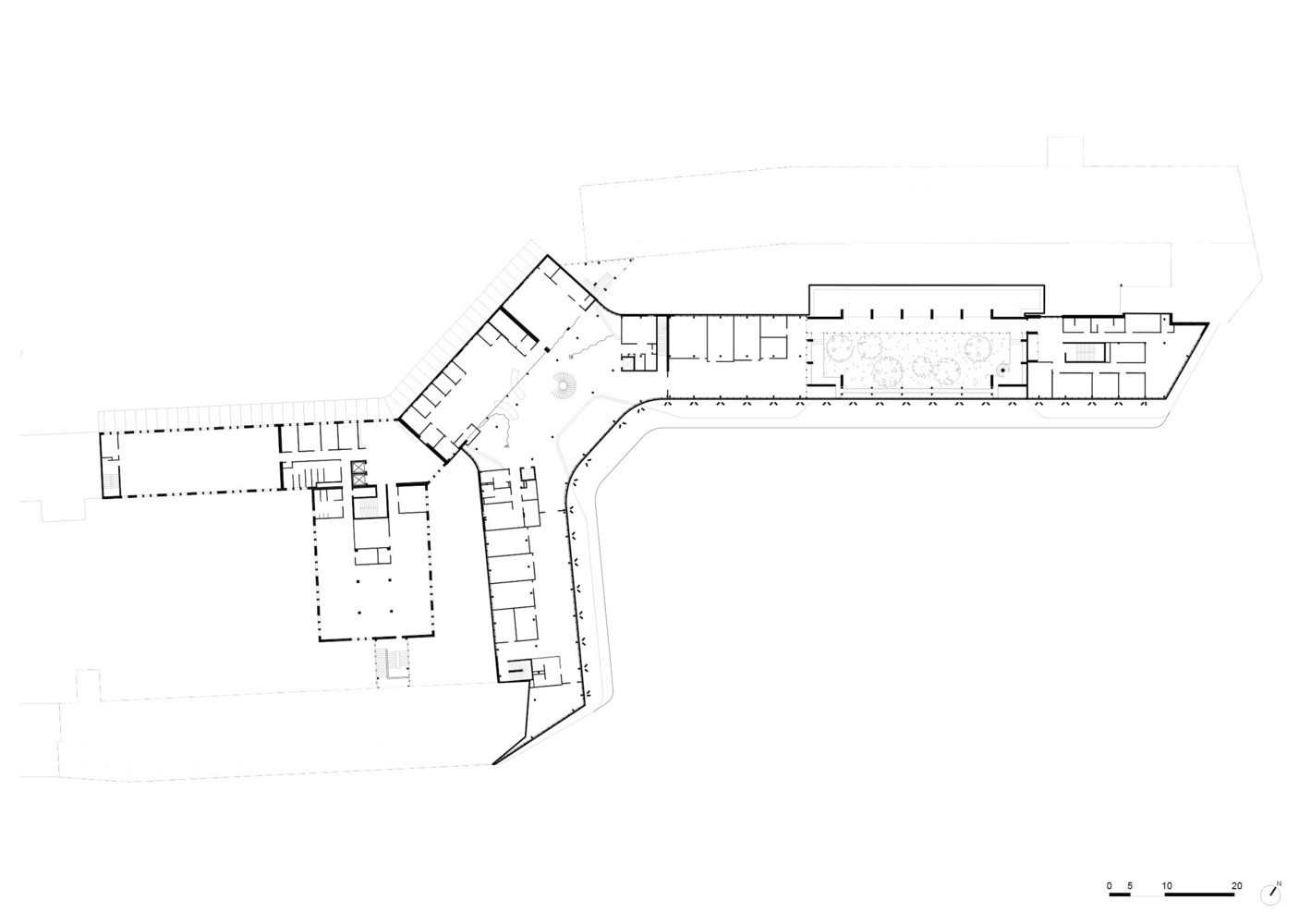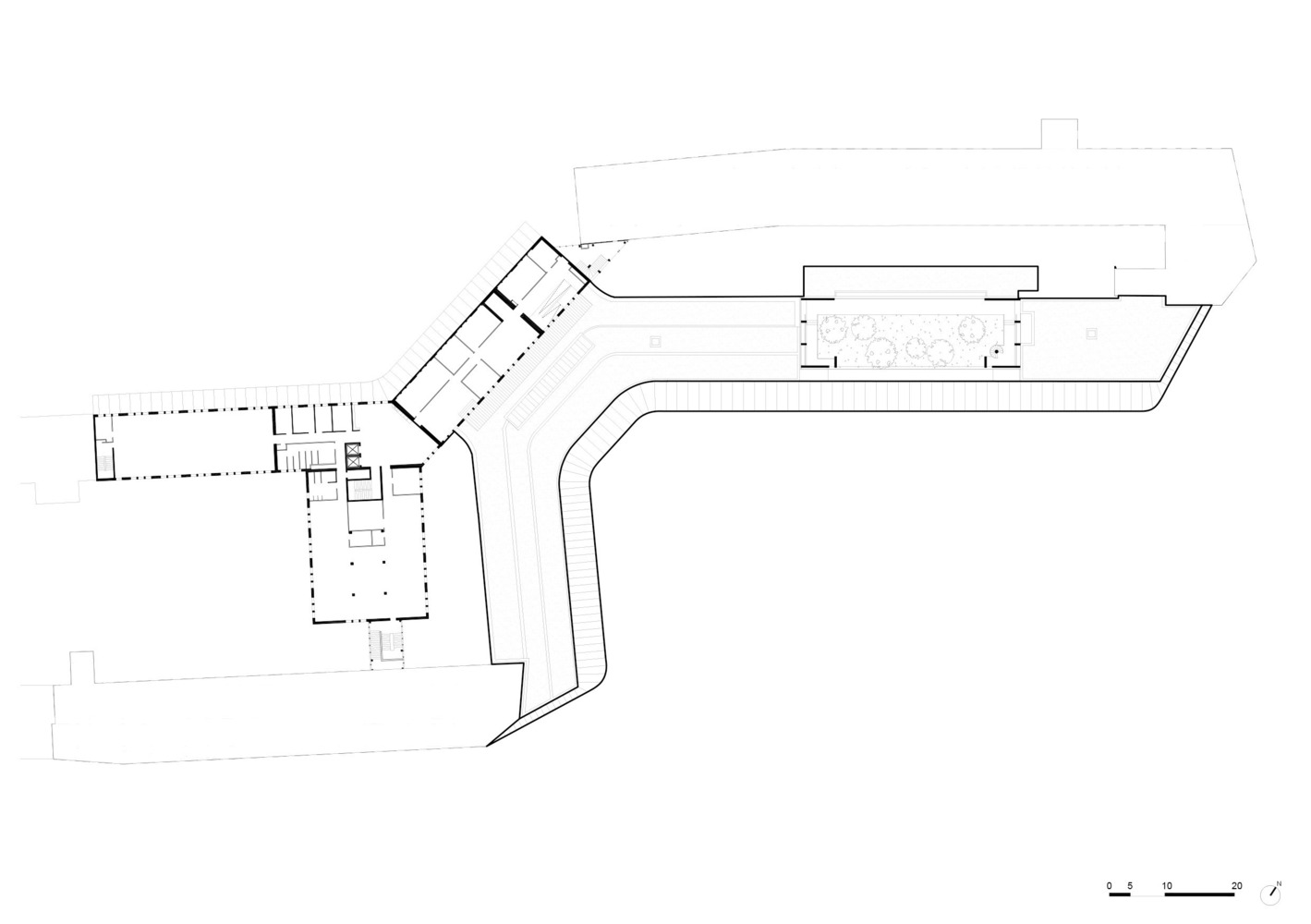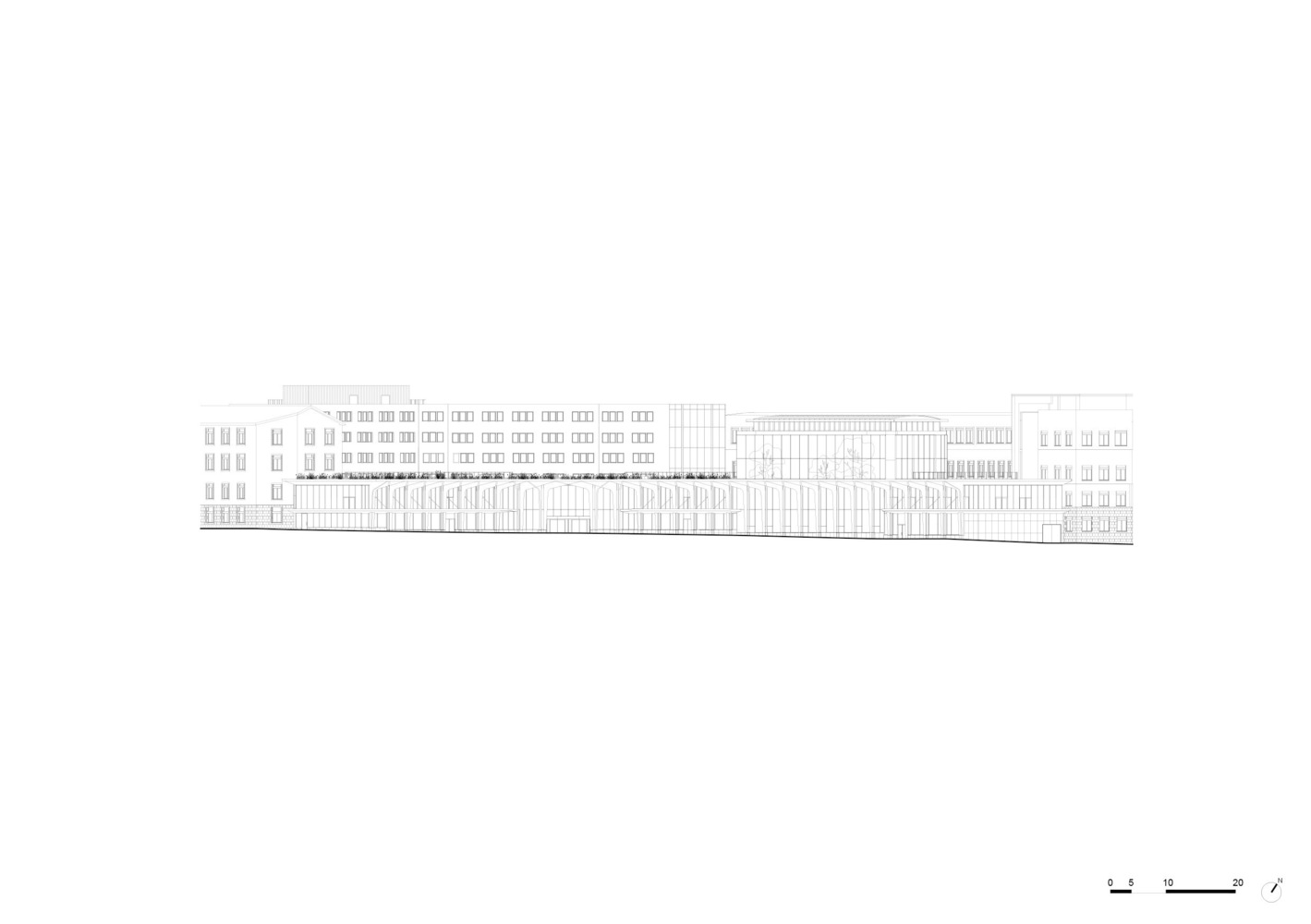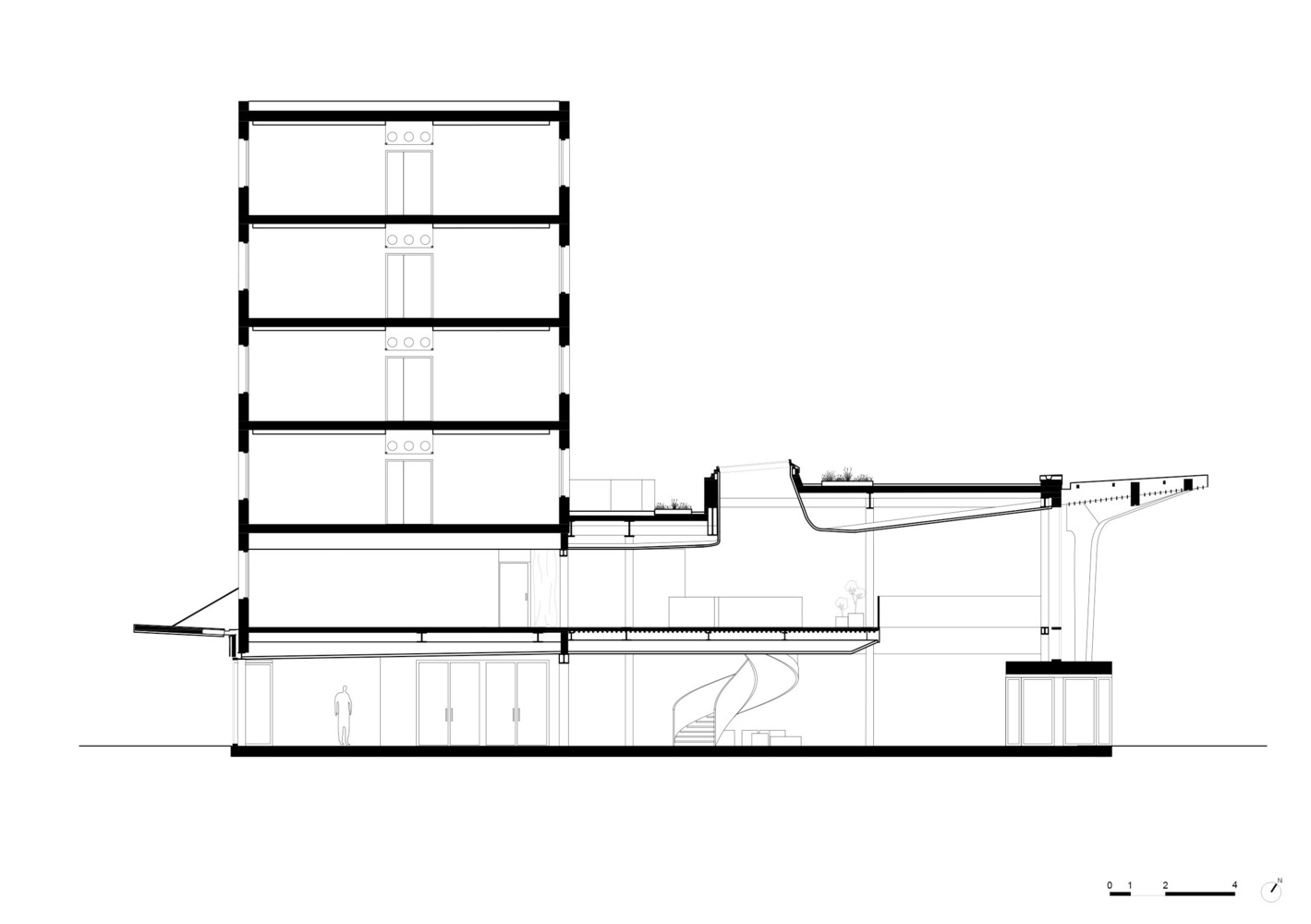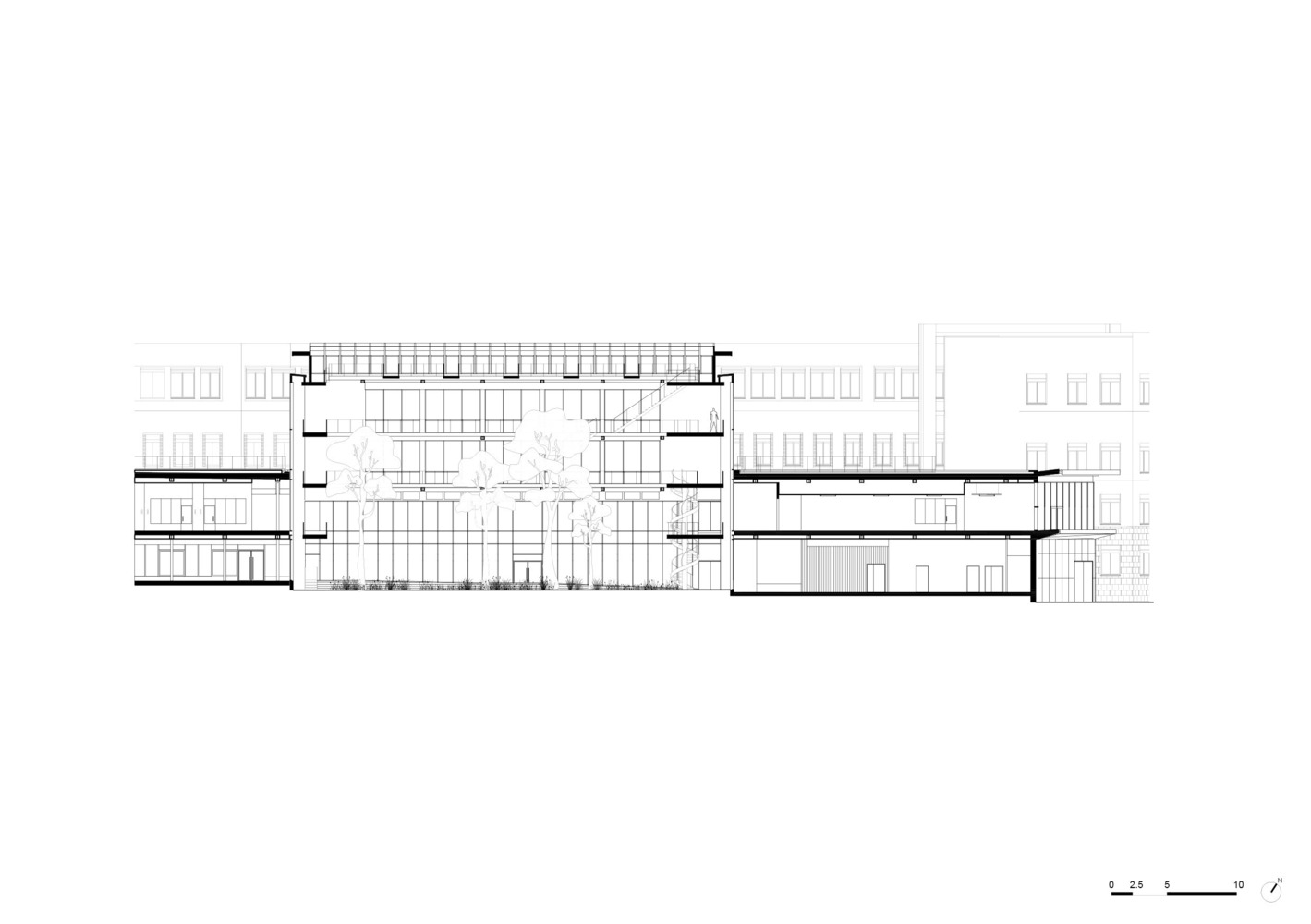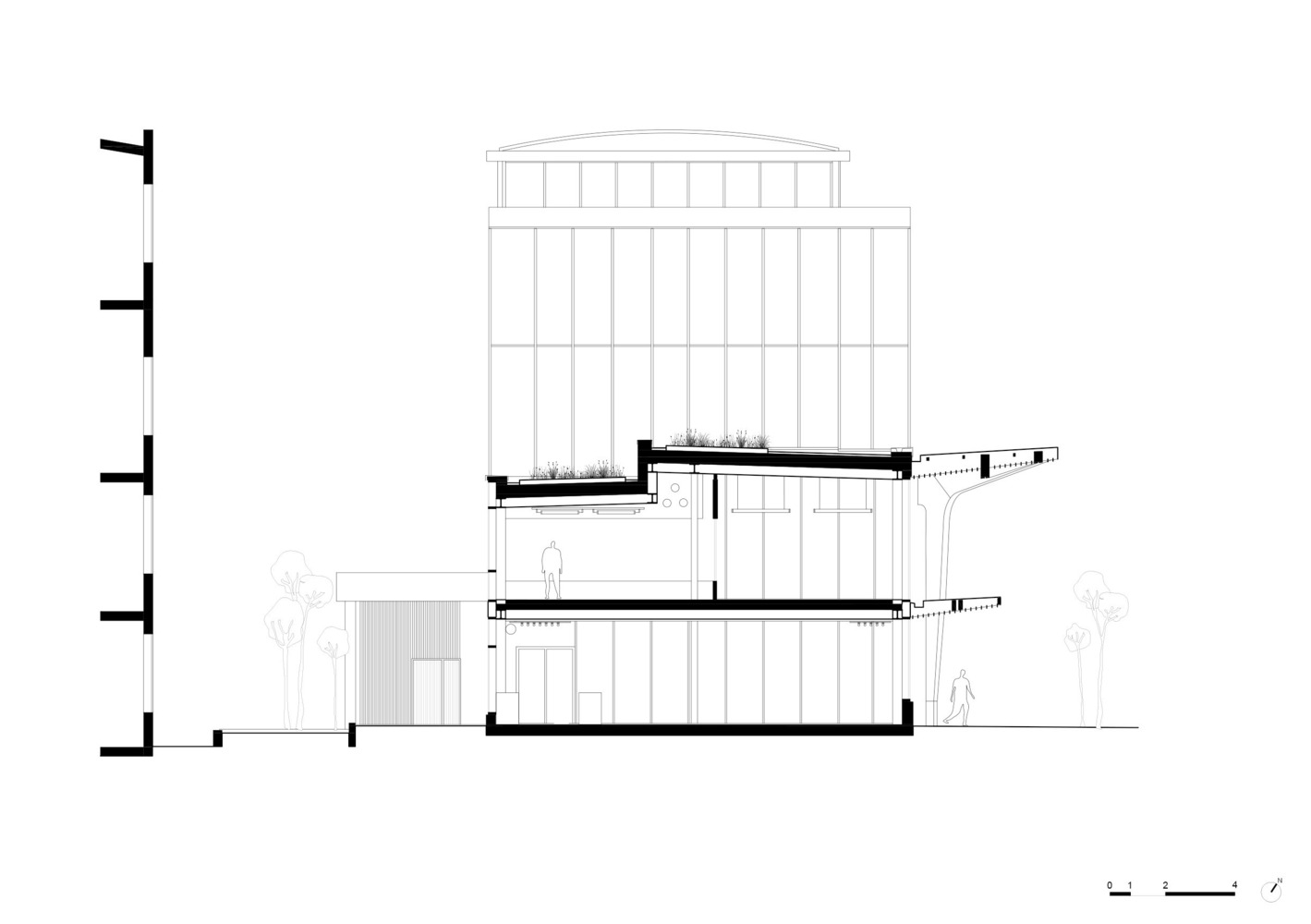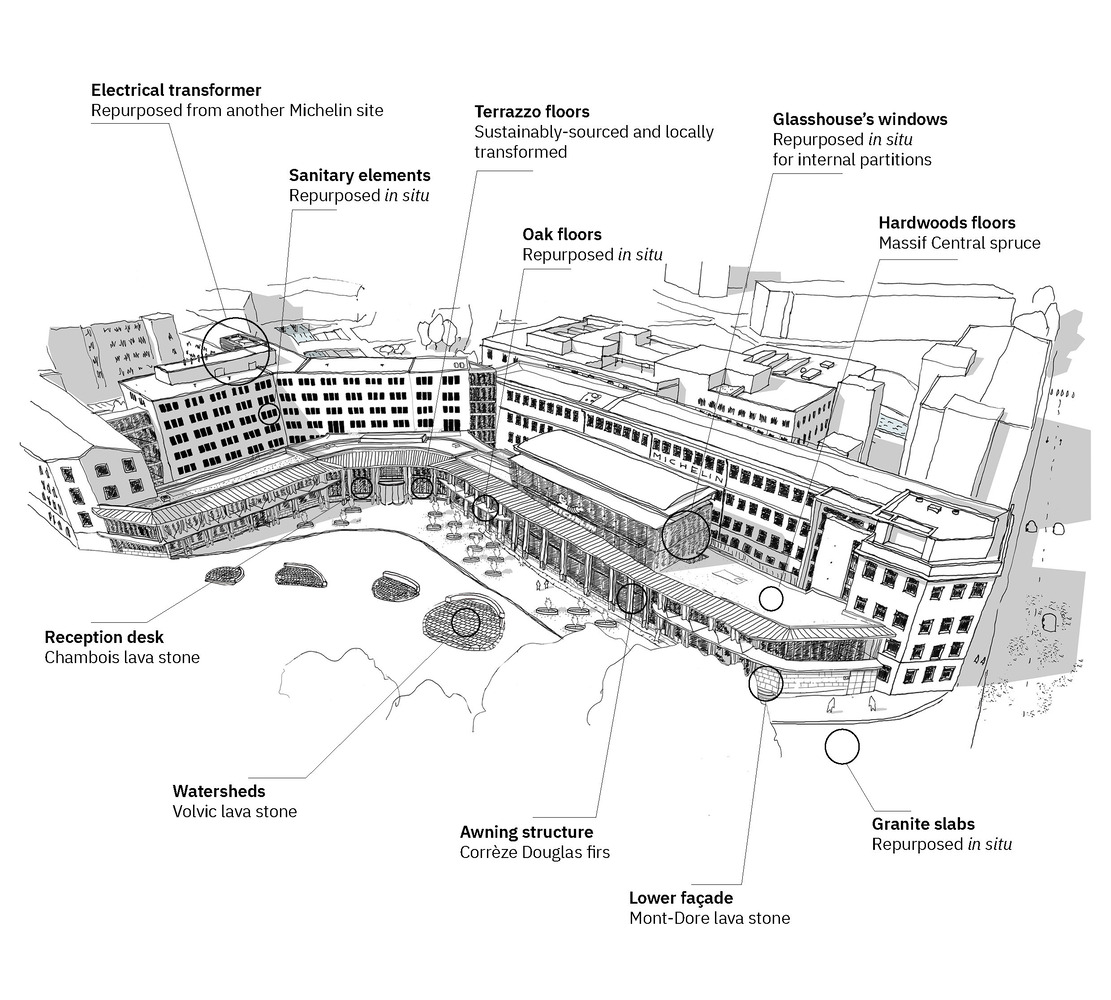 Implanted on the Carmes site of Clermont Ferrand since the company's inception in the late 19th century, Michelin's Canopy acquired its status as the company's headquarters in the 2000s. The project, delivered in 2021, and carried out in partnership between Encore Heureux Architectes, Construire, and Base, aims to embody the image of the group in a welcoming, unique, and cohesive space while inserting itself in an emblematic public square. The headquarters' innovative new reception area symbolizes Michelin's reinvention, conceived to face 21st-century challenges head-on; a design and operation that were conceptualized from a circular economy perspective, mindful of environmental impacts.

A new identity. In order to respond to Michelin's wish of renewing itself without erasing its past, the project's committed position is to offer an extension of the current headquarters over two levels. The extension is provided with an energetic new façade that seeks to appreciate its historic structure. The new project connects the current buildings, while simultaneously embodying a reception area and the group's main entrance. It also acts as a permeable interface between the company's private spaces and the public square, the latter of which was also renovated in a development plan conducted by the city and Michelin Group. From outline to delivery, the conception of the architectural program, and of the project's design, unfolded within the remit of an architectural consulting period. This method of continuous presence and on-site follow up allowed for a greater understanding of the group's identity while introducing a mindful practice that recognized the residents' needs and adapted the program accordingly.

A multi faceted and inventive program. The main challenge the project addressed was that of connecting heterogeneous spaces between themselves in a consistent union intended to receive thousands of visitors daily. The tropical glasshouse, initiated by Edouard Michelin on the plaza in the early 2000s, held an uncertain future; it was preserved in the architectural program and integrated into the visitor's experience. The glasshouse features the logo, acting as a symbol of the group's values of transparency and openness towards the city and the world.
from archdaily