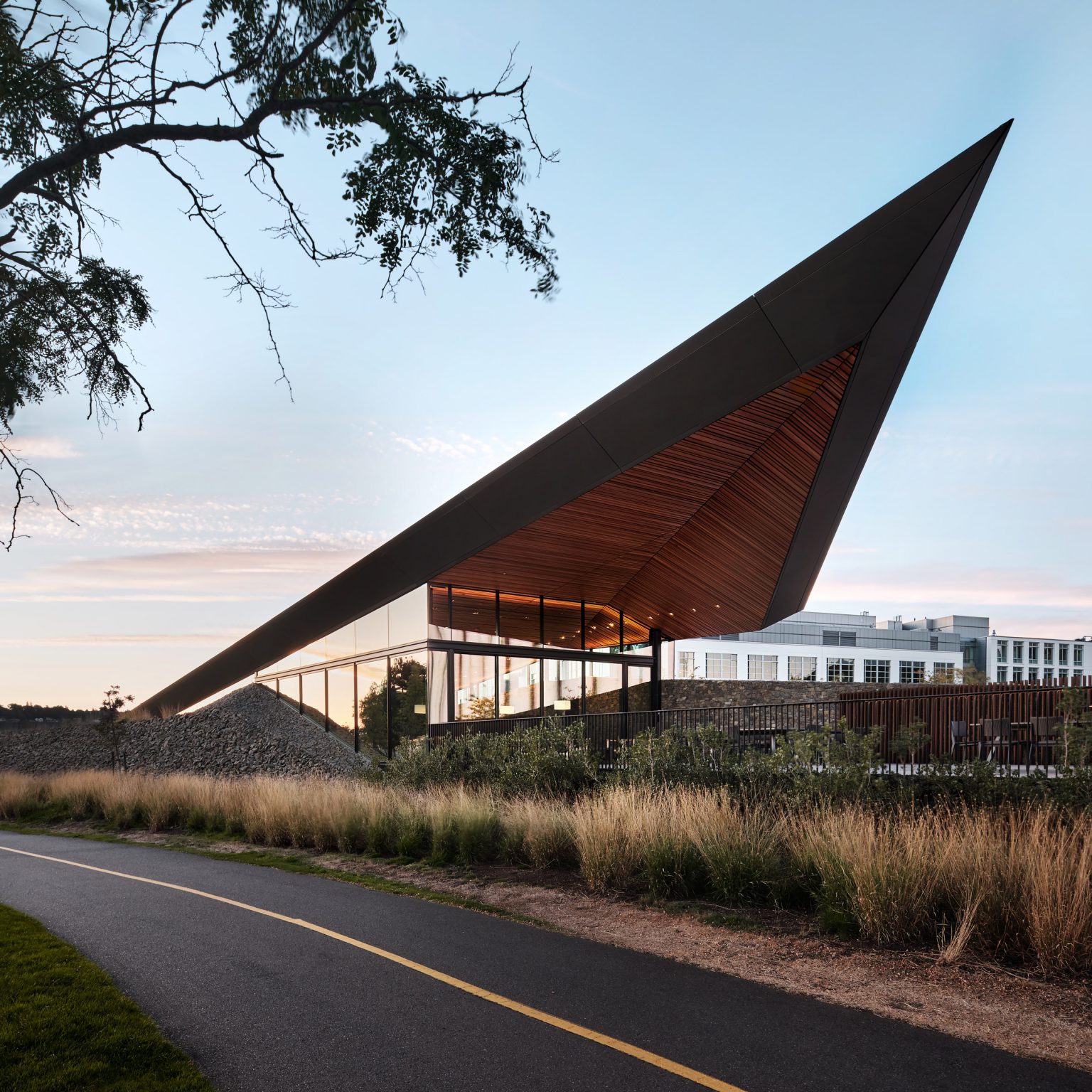 Aidlin Darling Design-Biophilia informs design of The Prow in Seattle
디자인 스튜디오, Aidlin Darling Design가 설계한 온라인 여행사 Expedia Group의 회의 시설은 날개모양의 녹색지붕과 돌과 유리로 구현되었다.
건축 디자인의 방향은 일상적인 사무실에서 벗어나 주변 자연환경과 동기화되는 사무공간 구현을 목표로 한다. 어쩌면 사무공간보다 휴양지에서 편안함을 전달하기 위해 만들었다.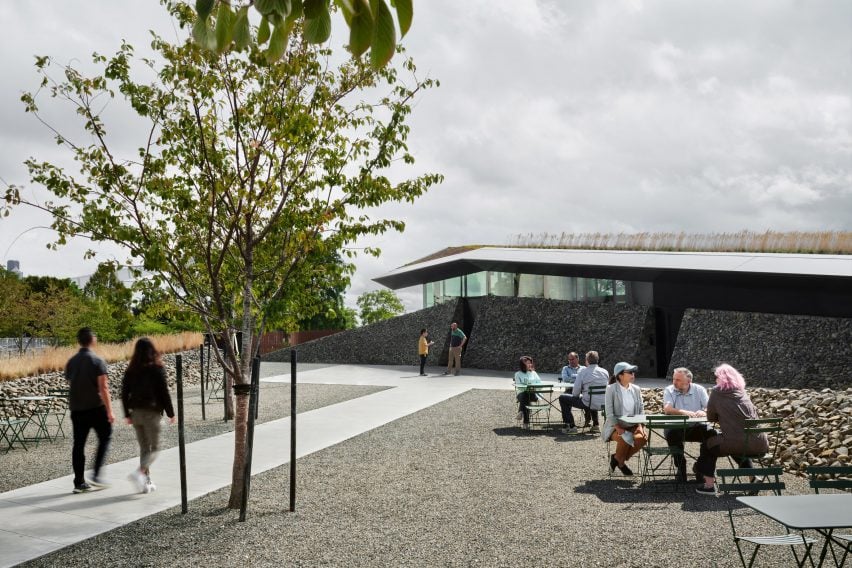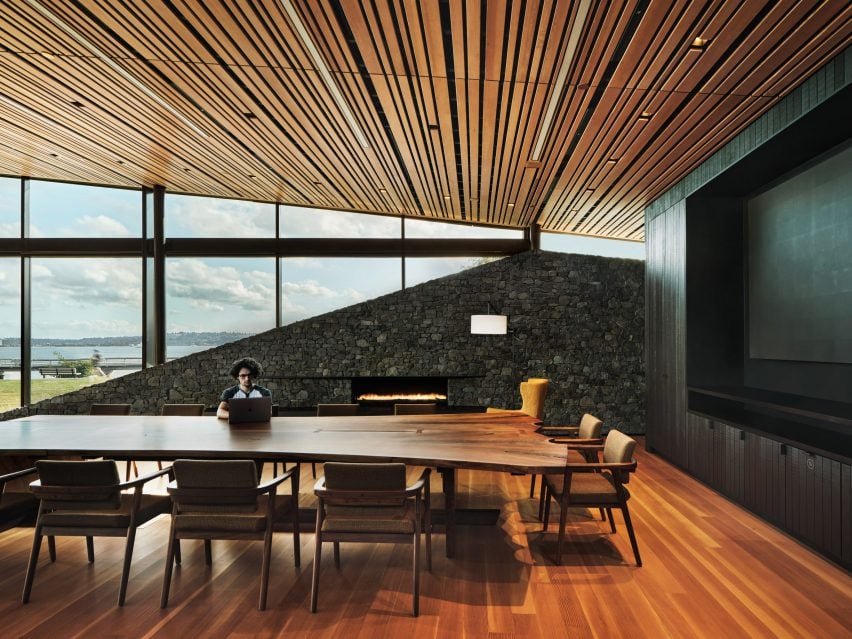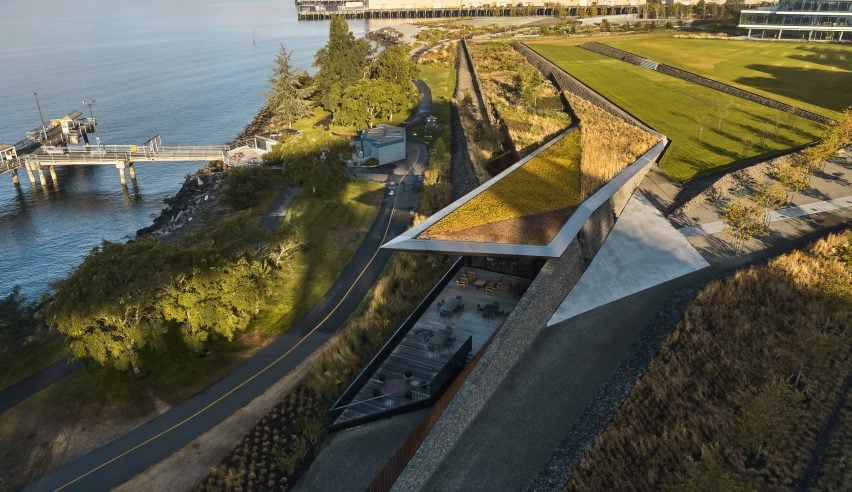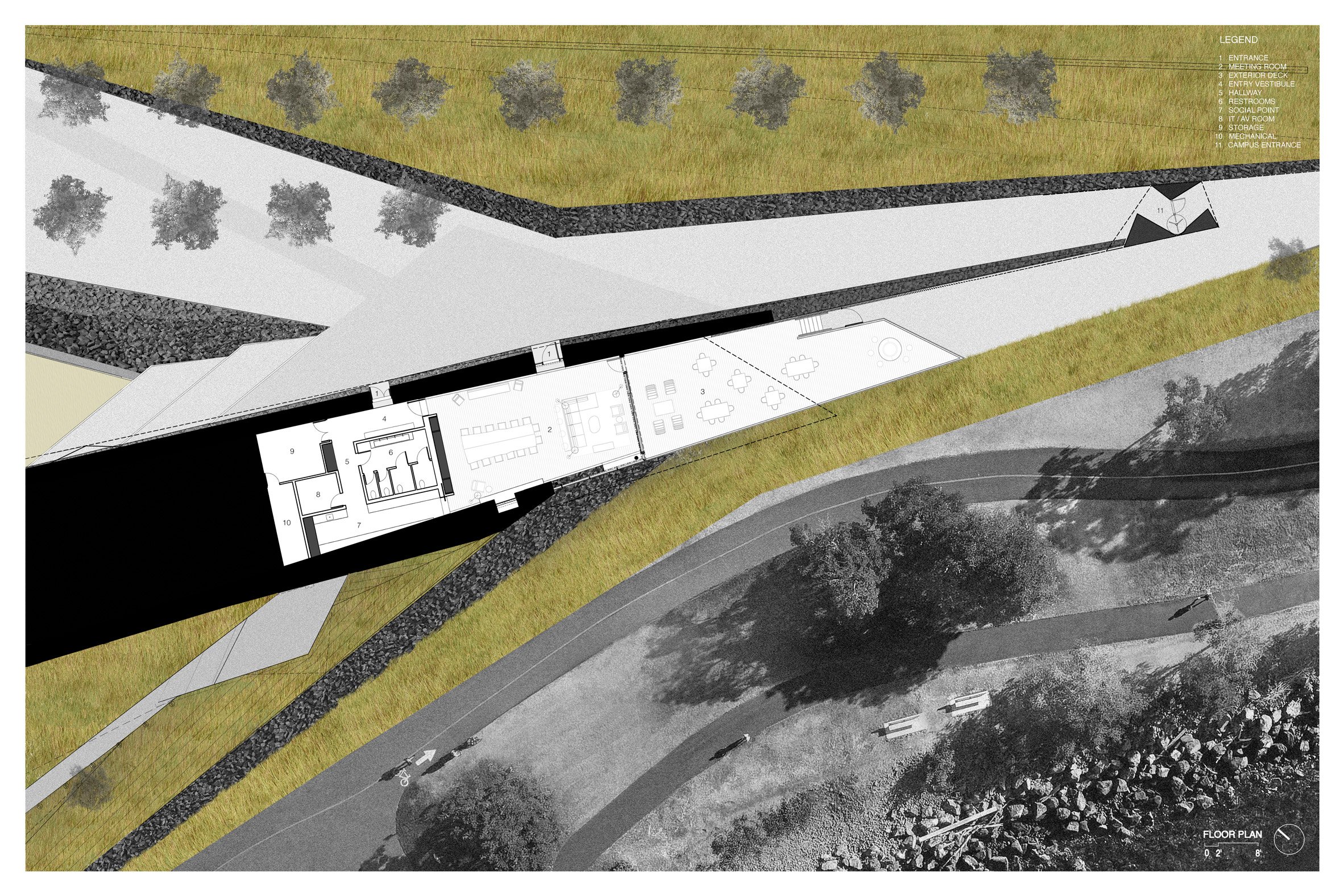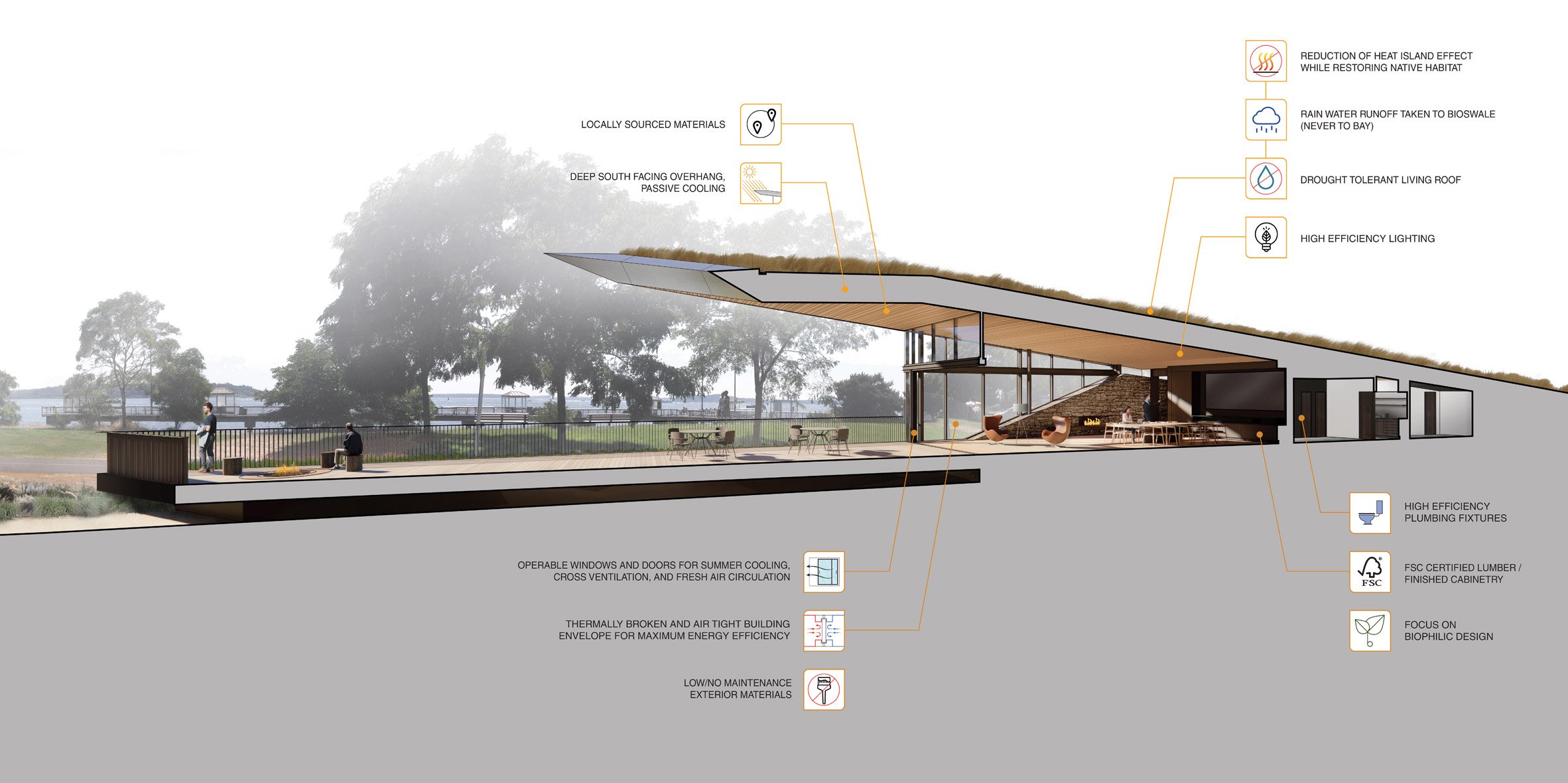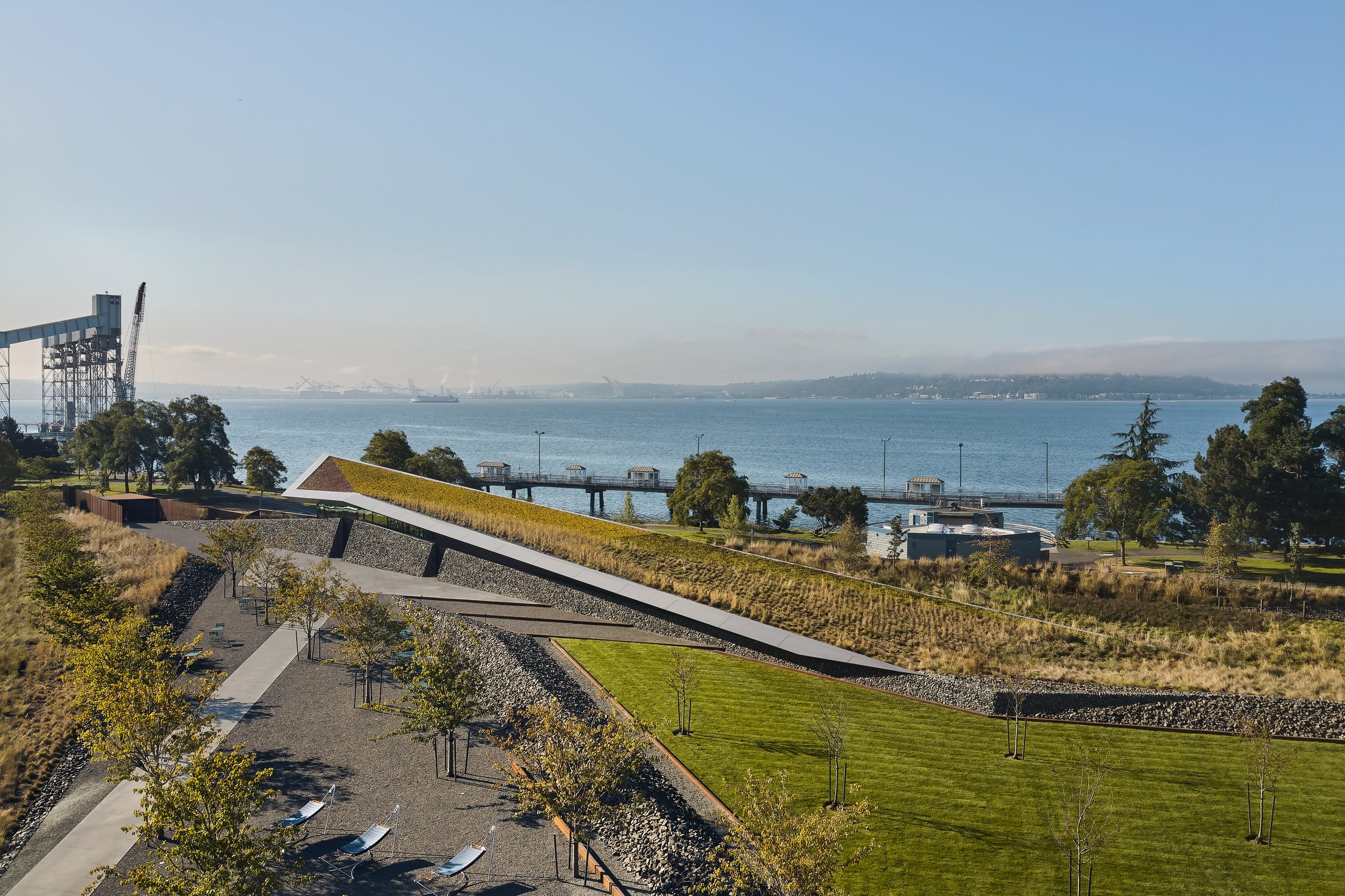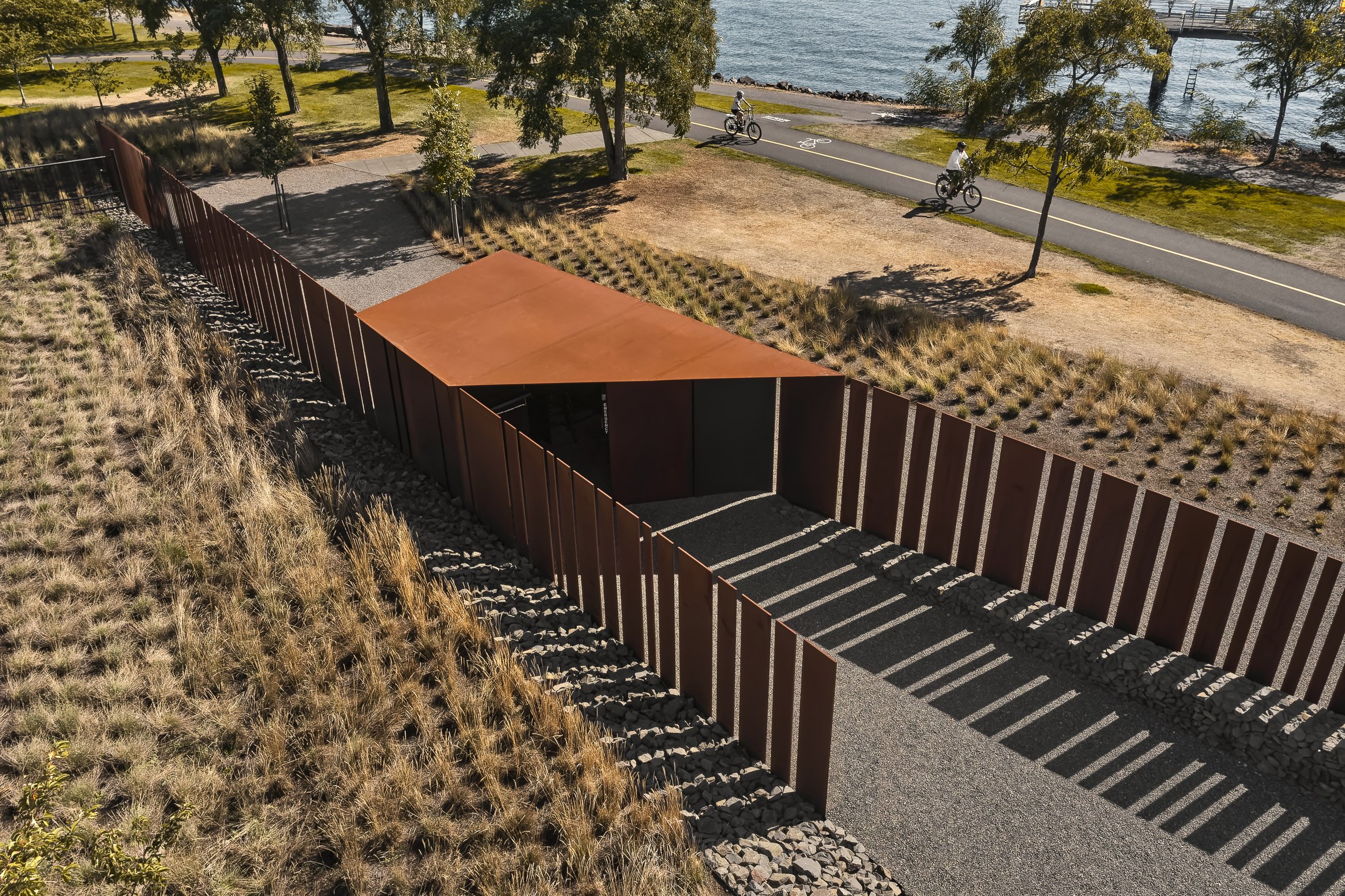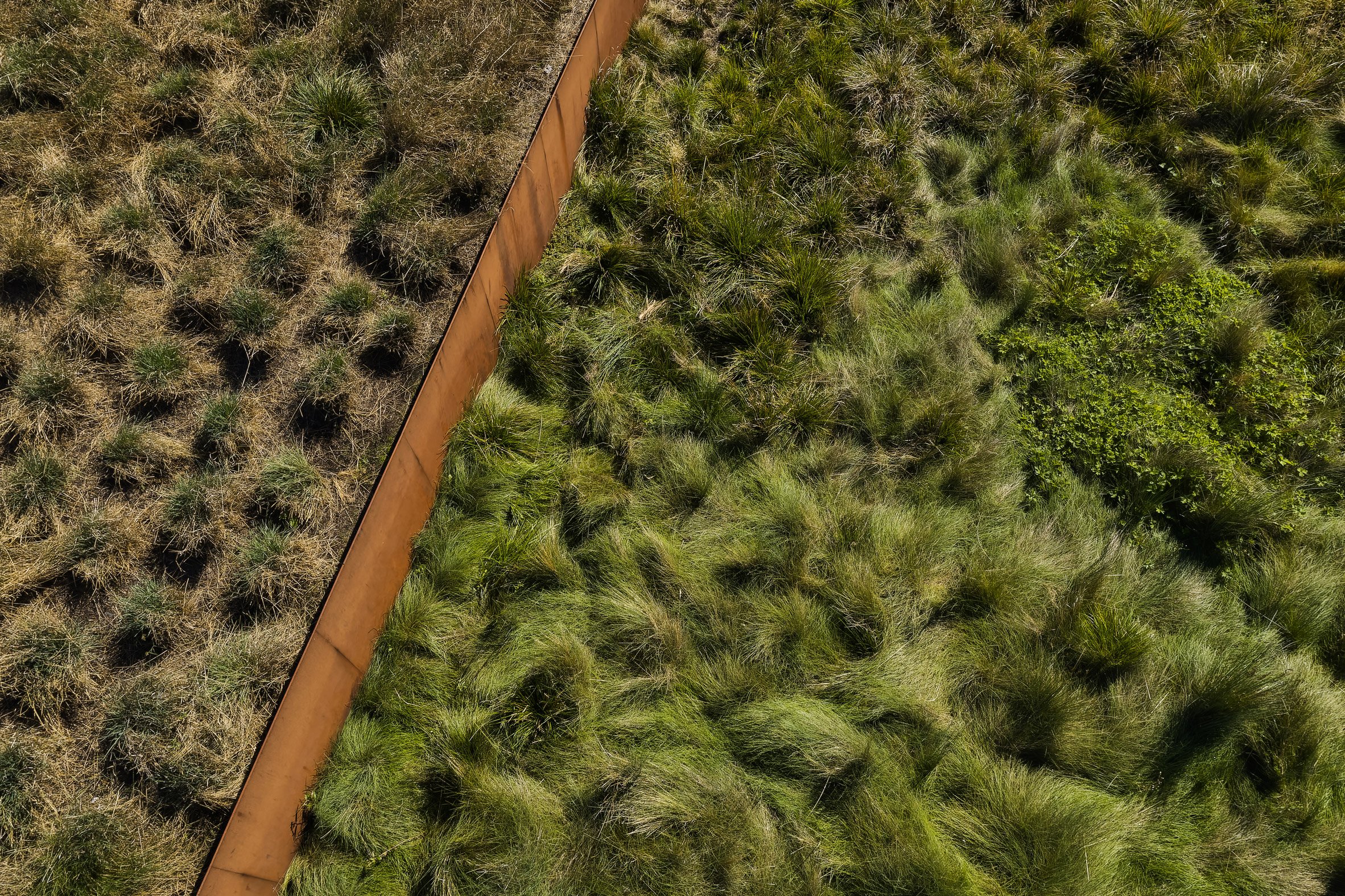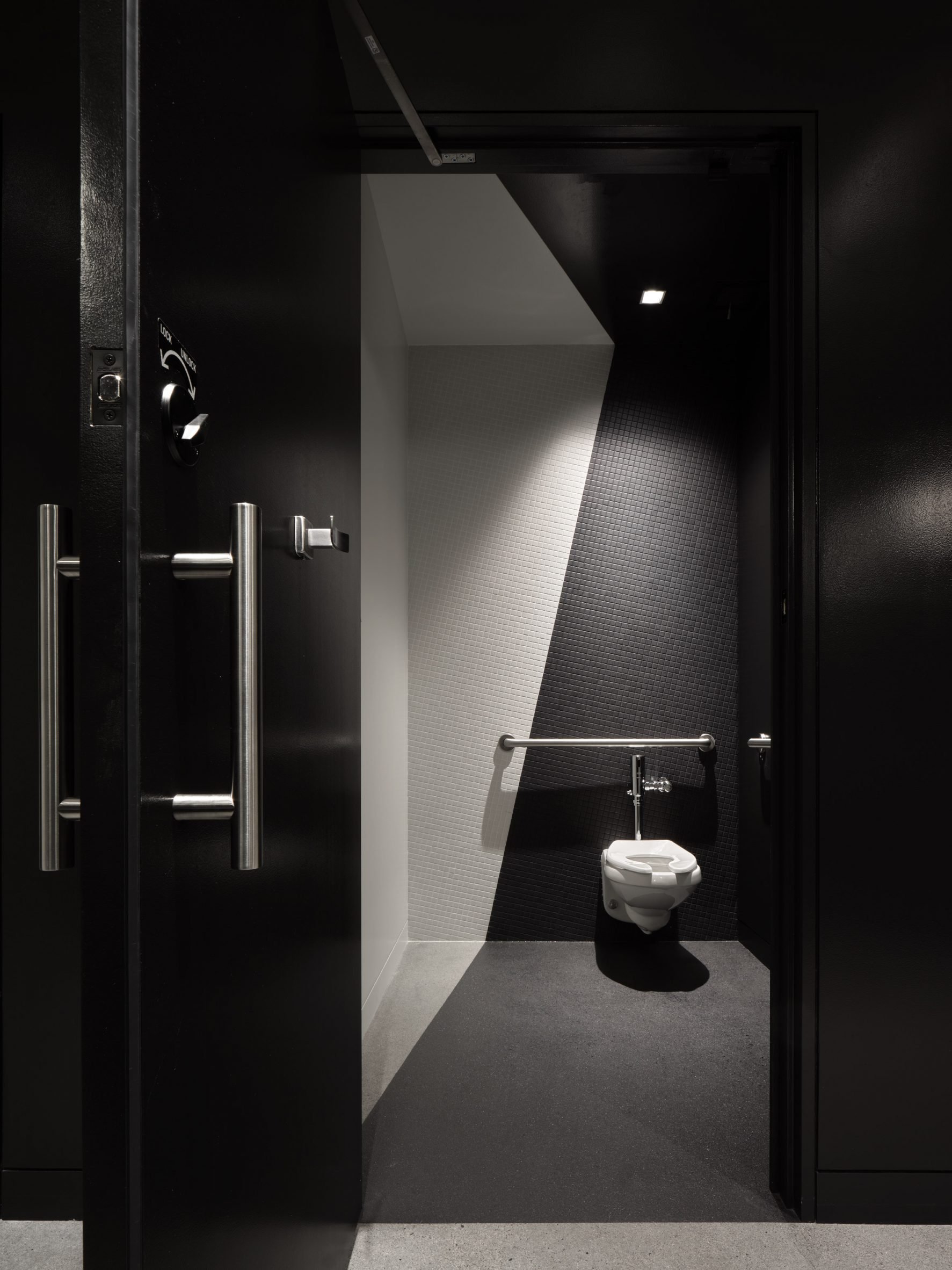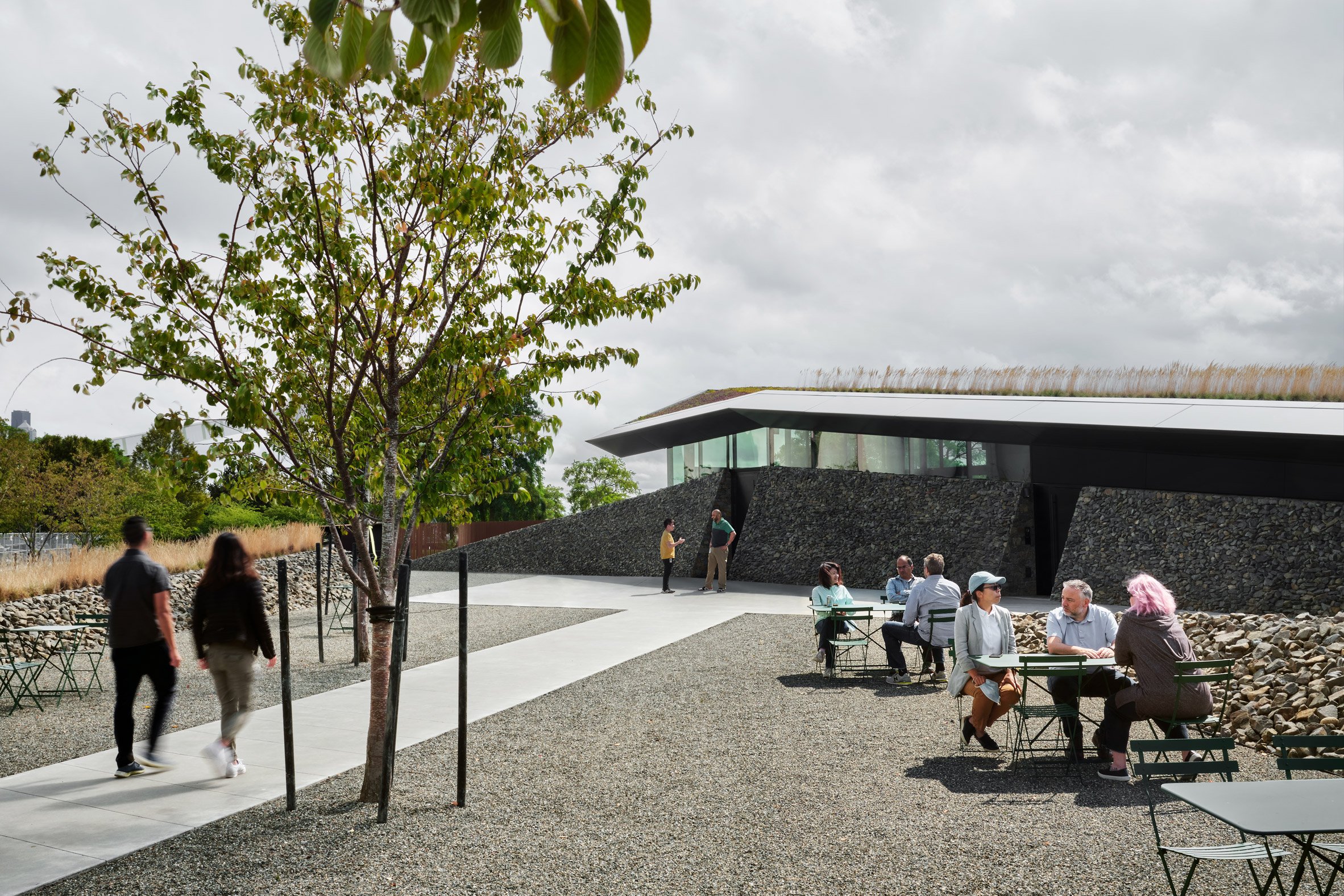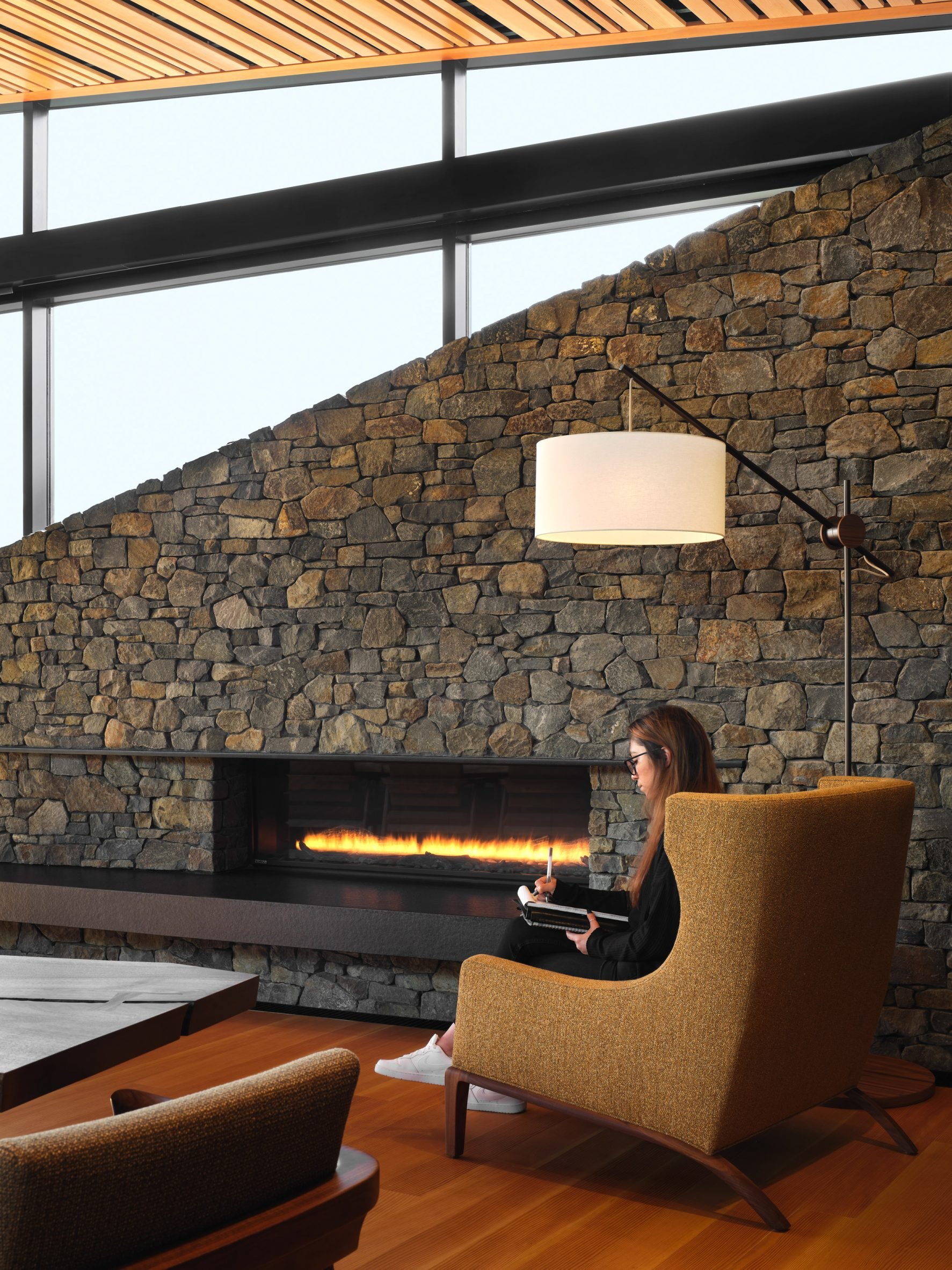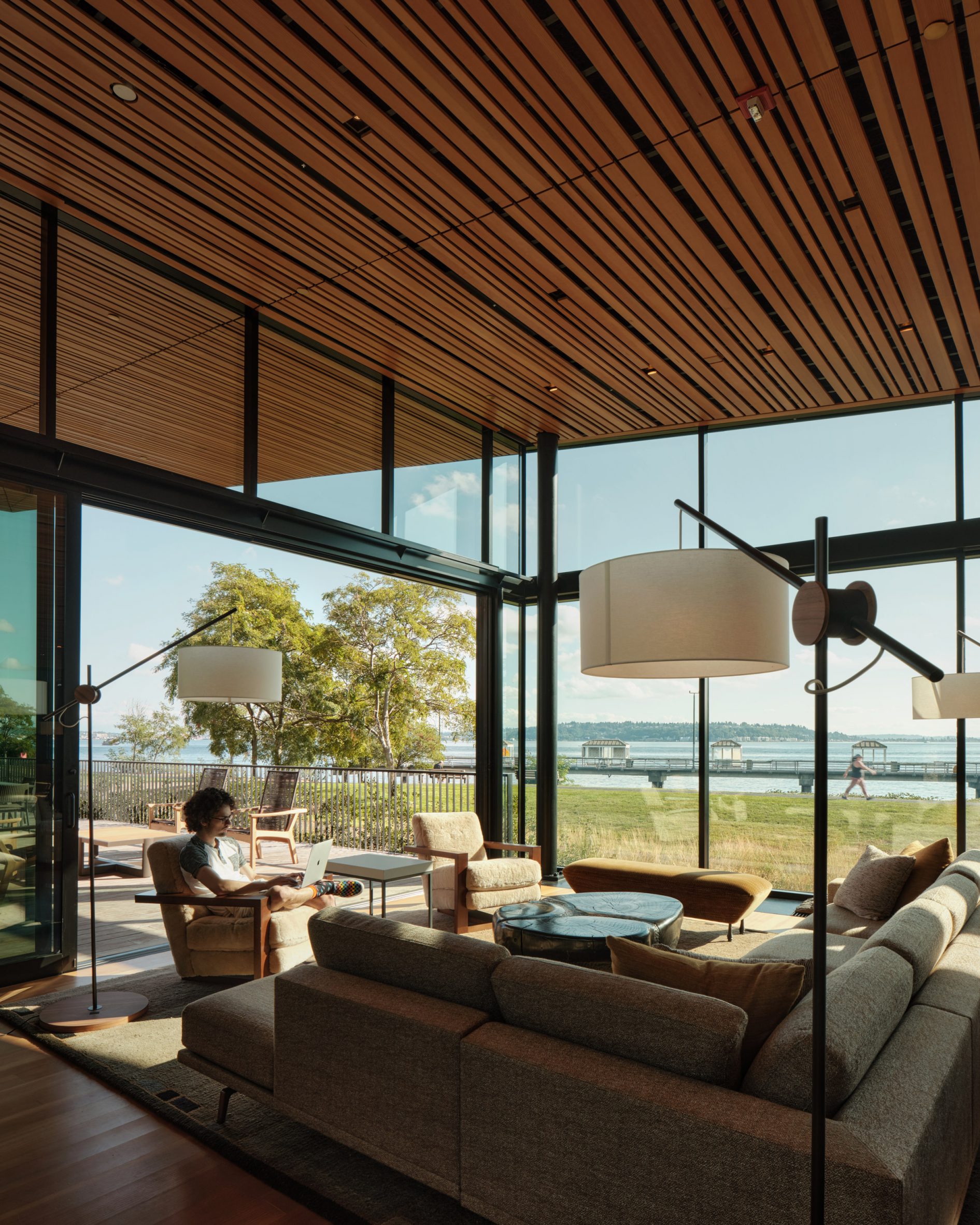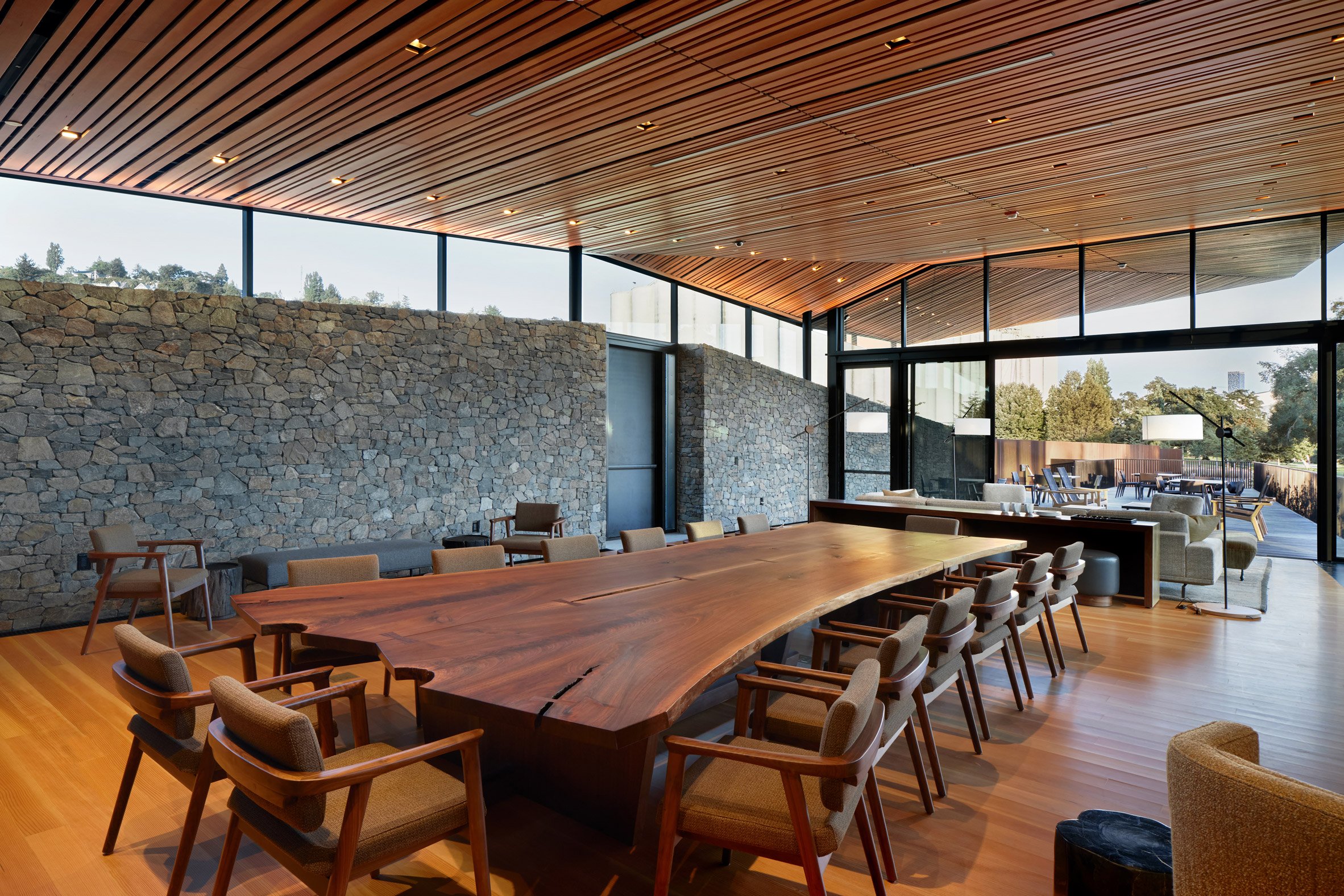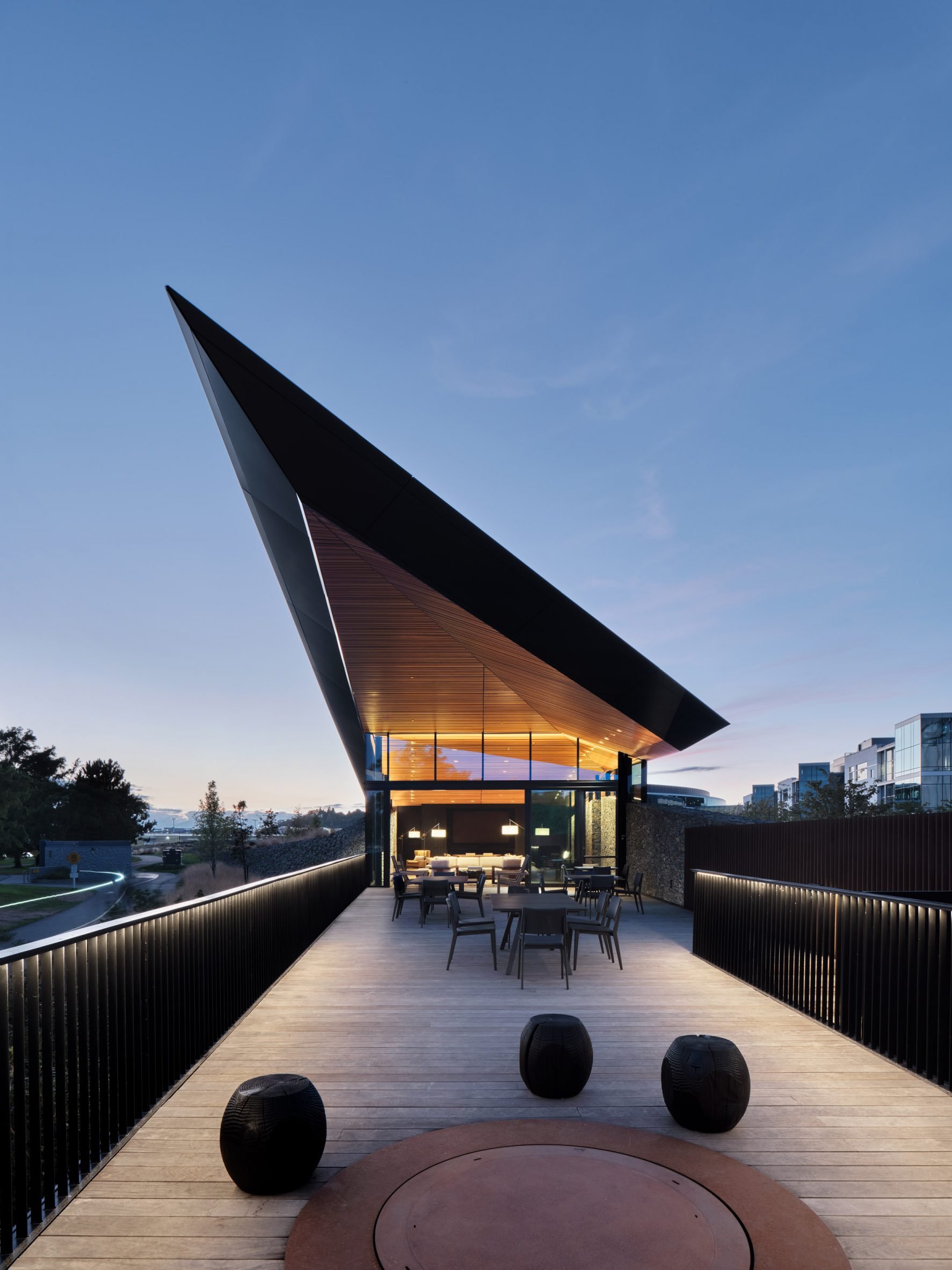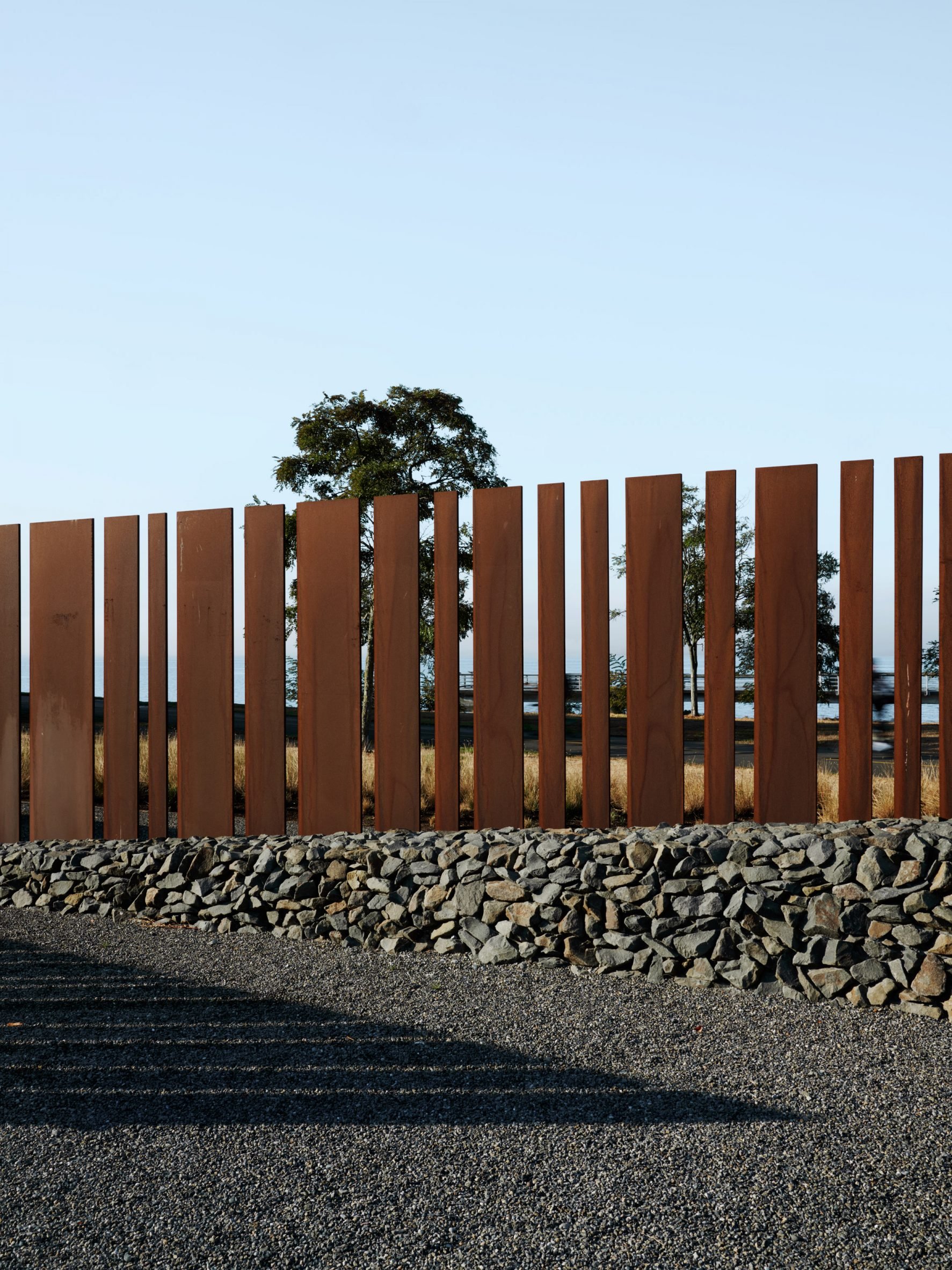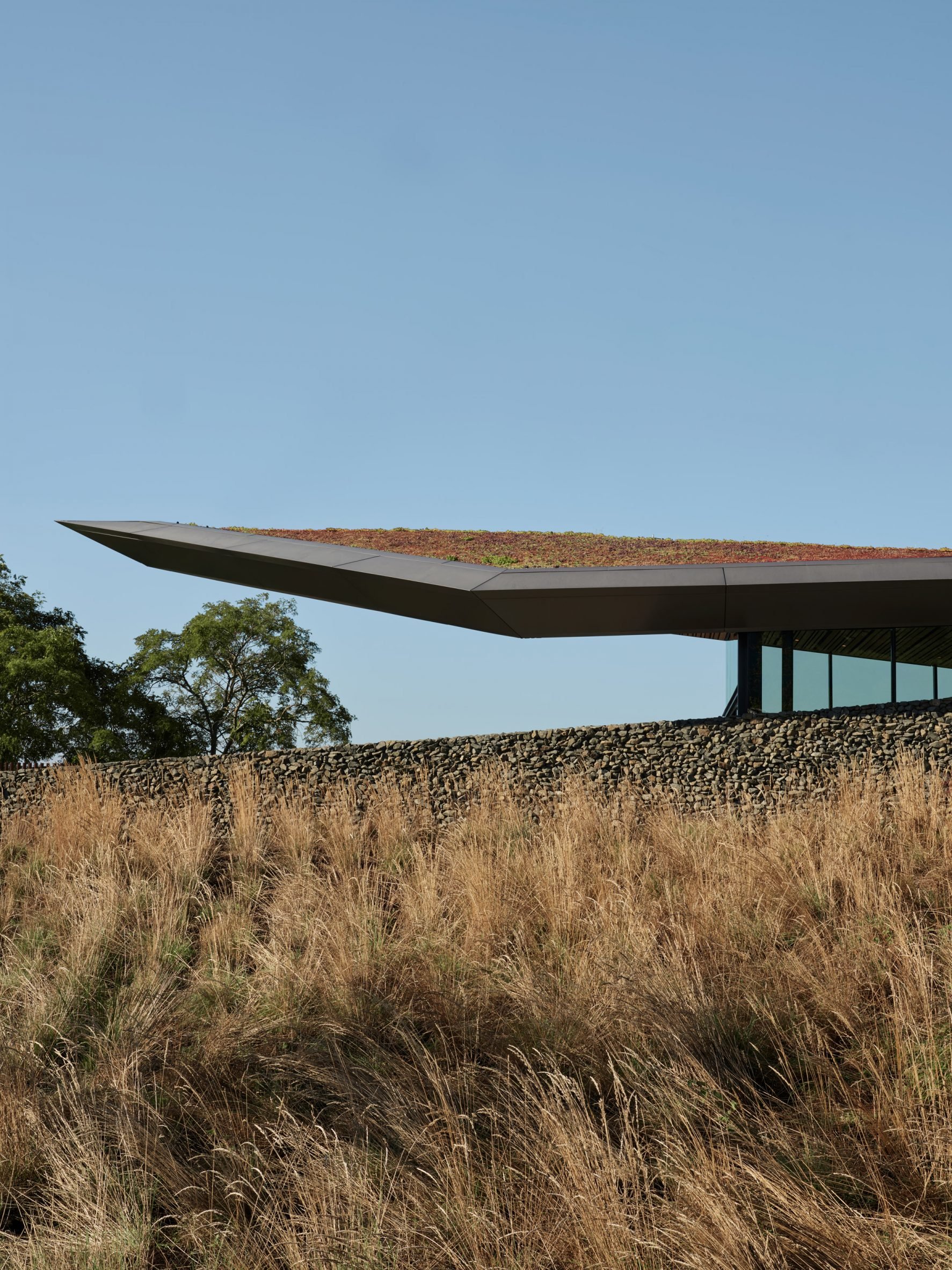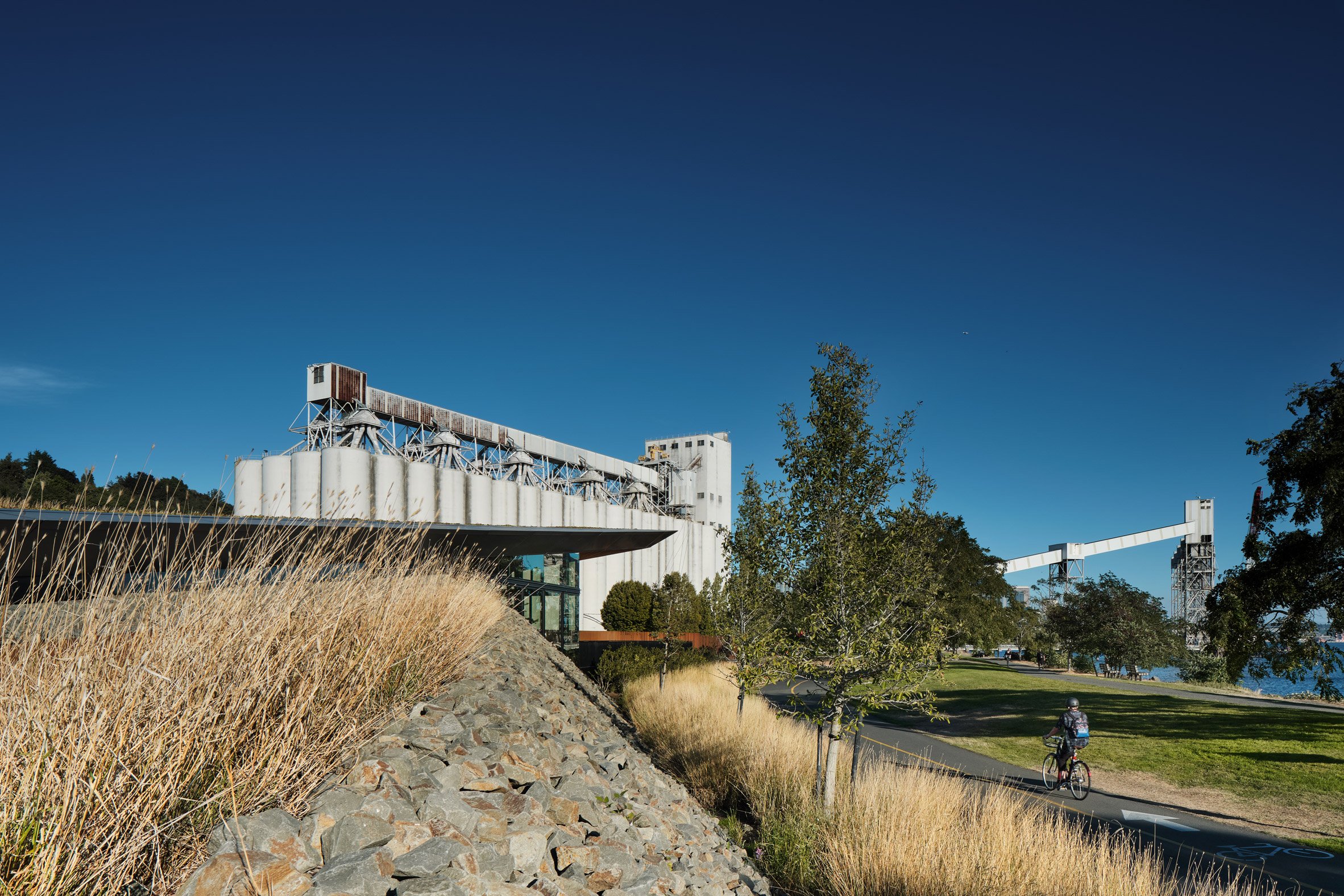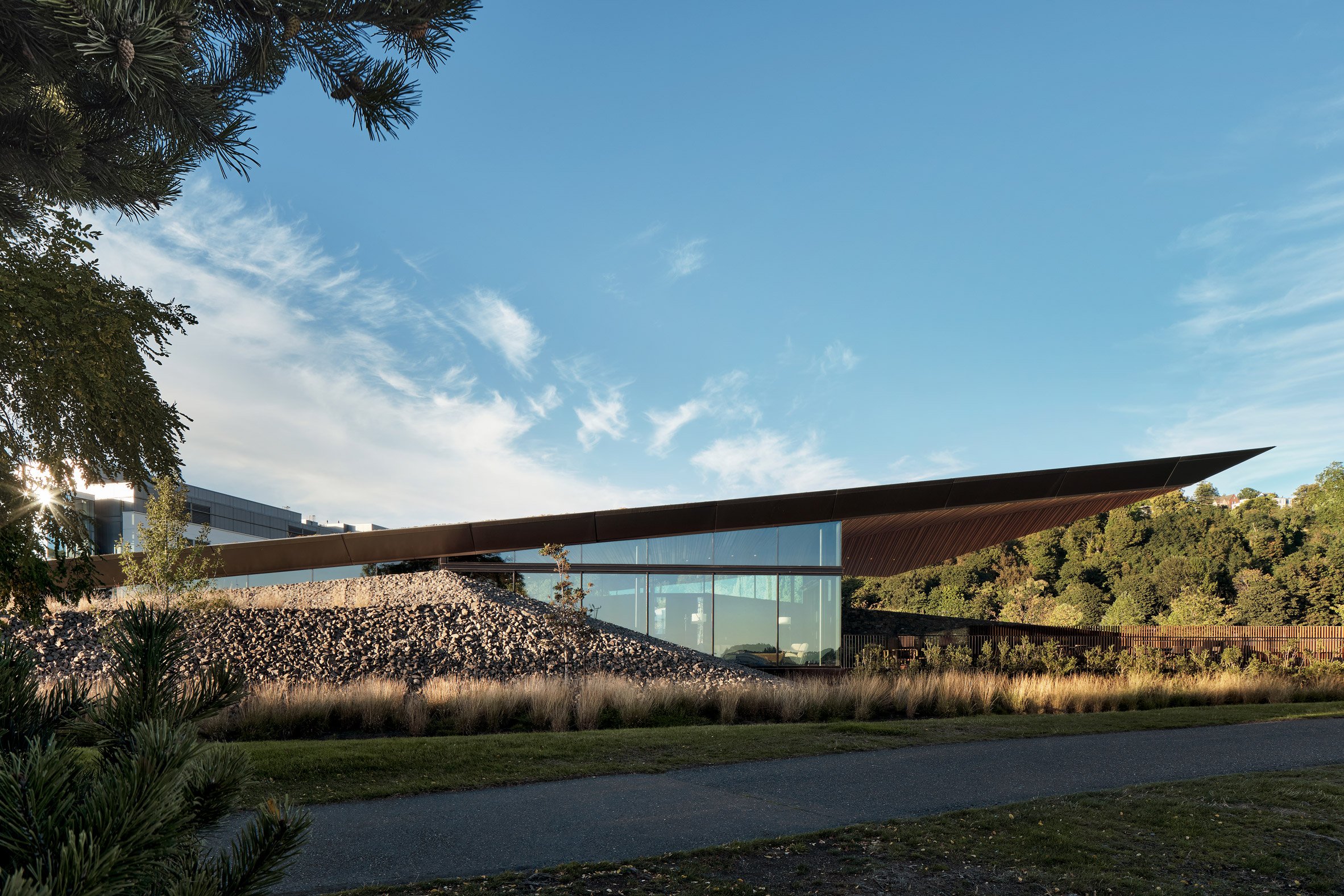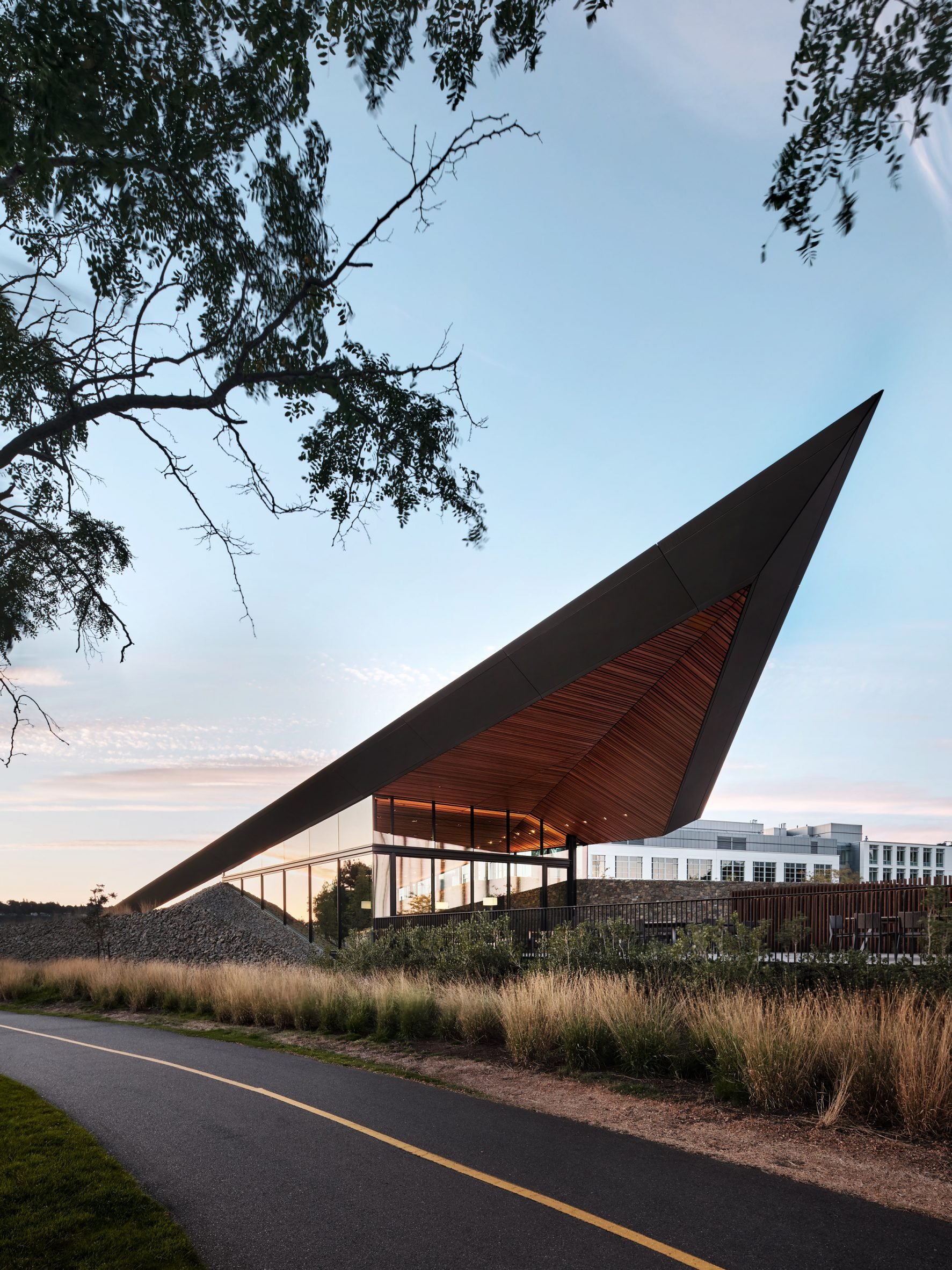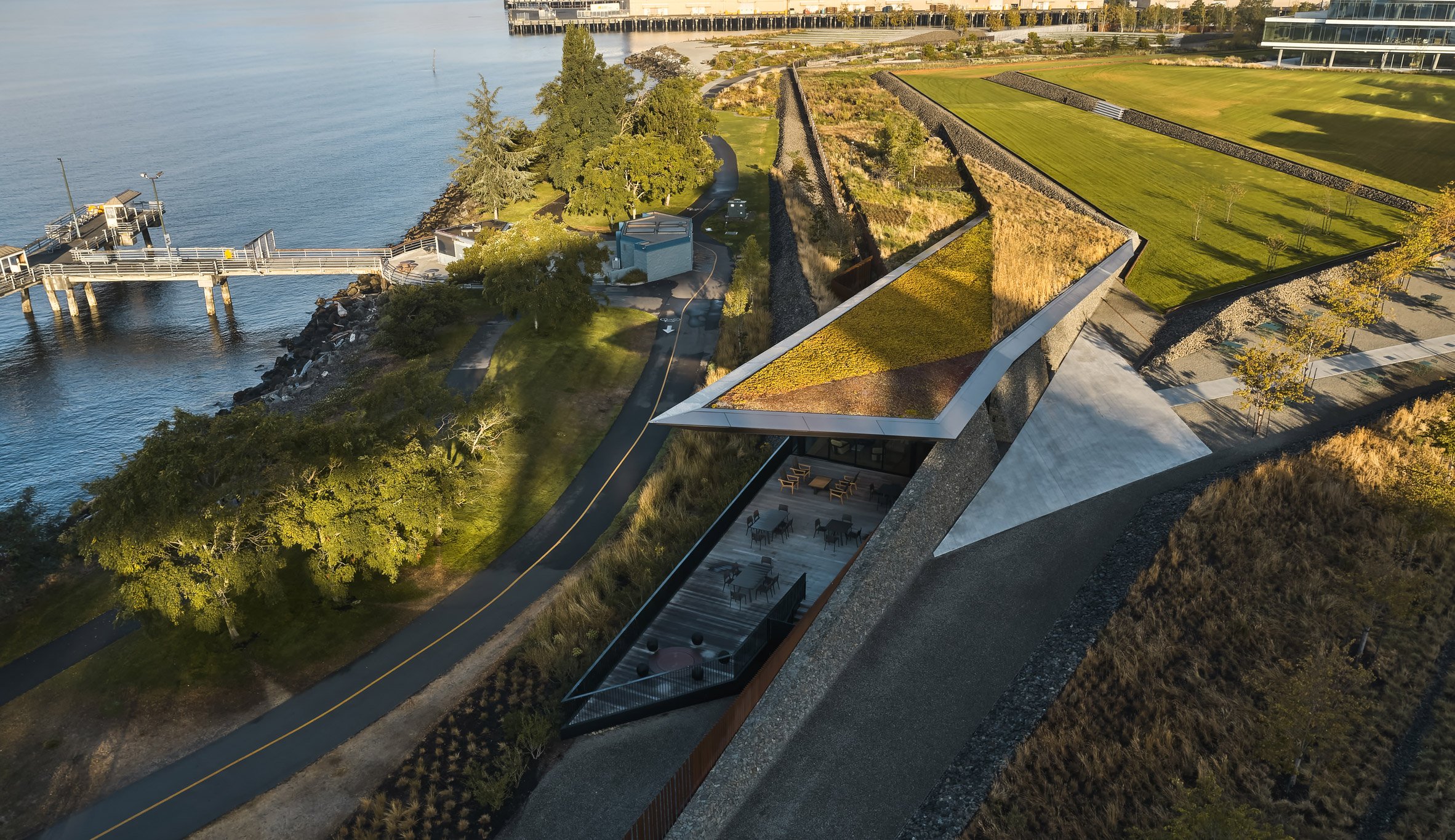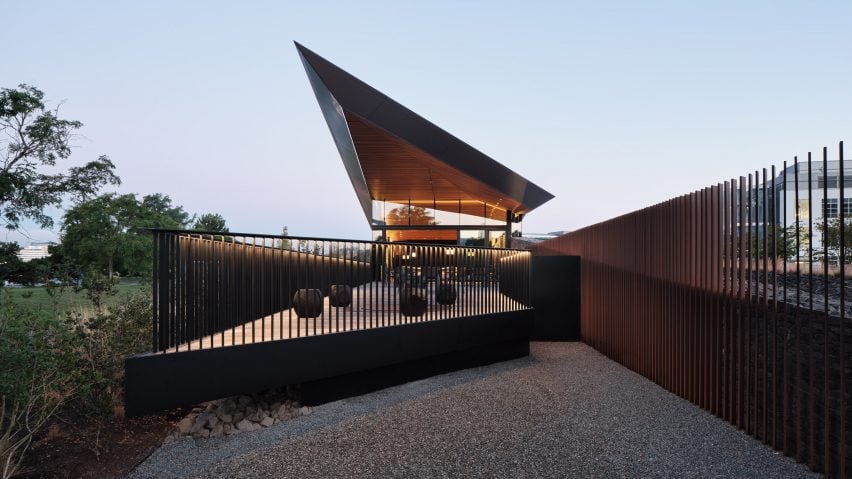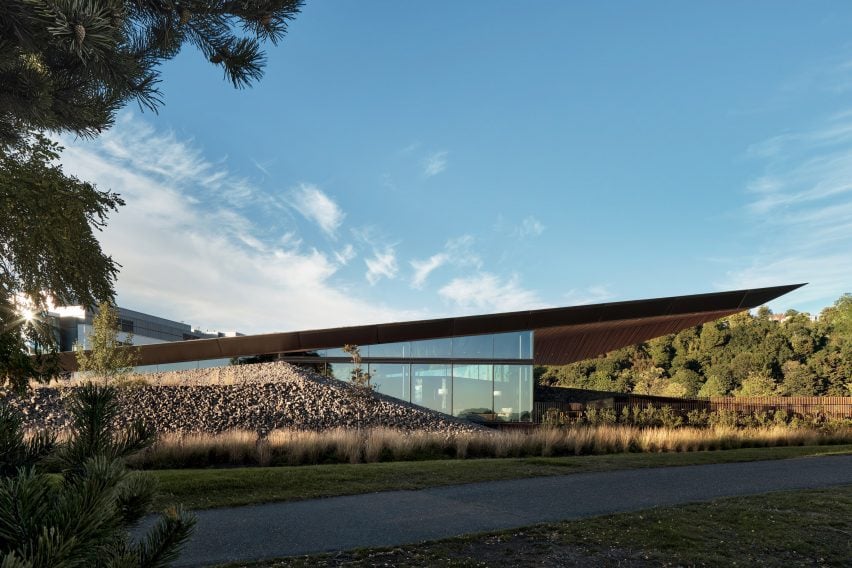 US studio Aidlin Darling Design has created a meeting facility for online travel company Expedia Group that features a wing-shaped green roof and walls made of stone and glass.

The Prow is located on Expedia Group's, 40-acre (16 hectare) corporate campus in Seattle's Interbay neighbourhood. The campus borders Elliot Bay, home to the Port of Seattle – one of America's busiest ports.

The Prow was conceived as a "biophilic retreat" for the company's staff members and executives –a place that would help connect people to the natural environment.

To design the building, Aidlin Darling Design, a studio based in San Francisco, drew upon the landscape and the architectural concepts of form and function.

"The focus was to design a retreat that is integrated with the surrounding environment and away from the day-to-day offices, allowing employees to clear their mind and thus spurring innovation," said the studio.

The design was informed by a master plan and site plan created by the San Francisco landscape firm Surface Design.
from deezeen