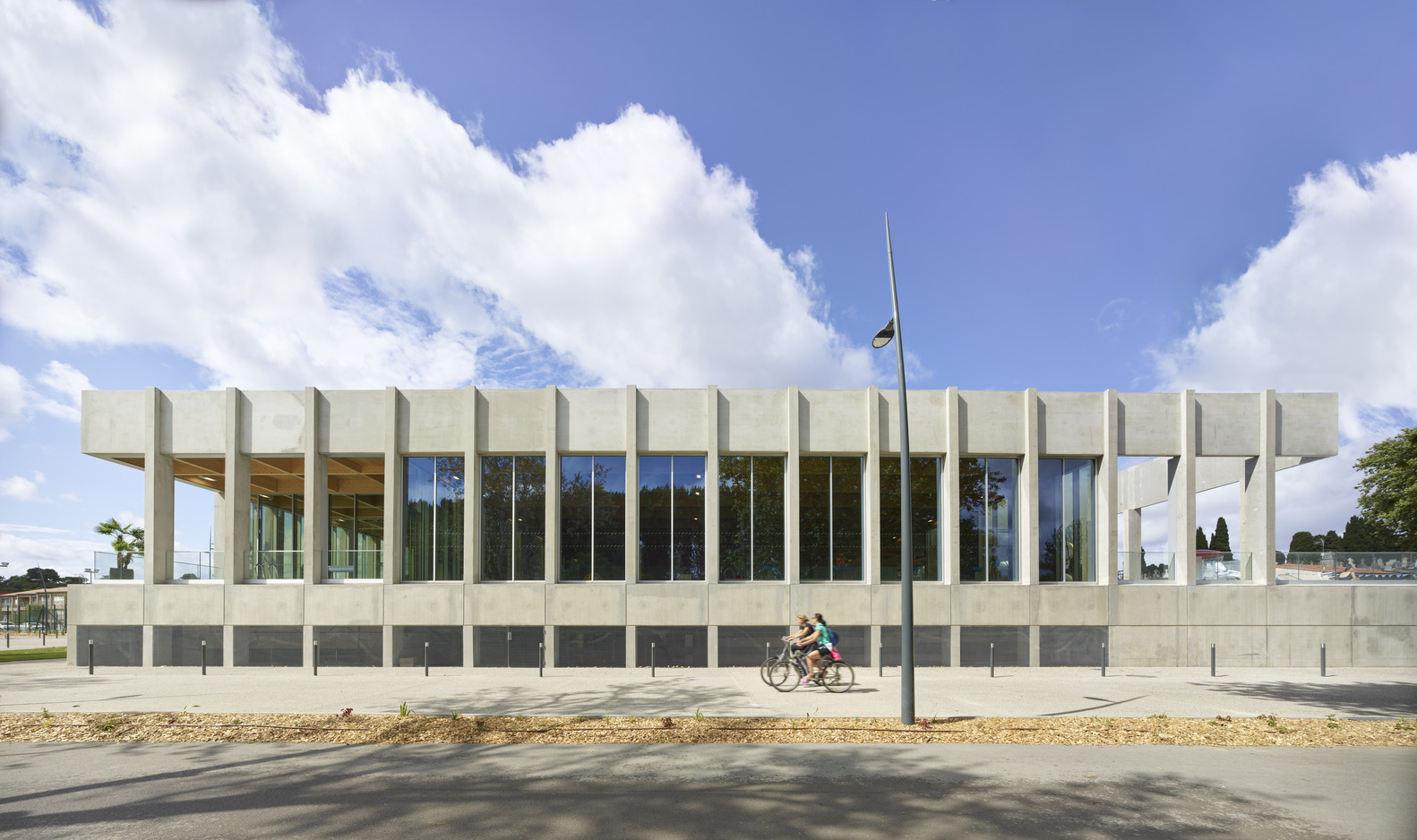 Taillandier Architectes Associés-Païcherou Aquatic Center
건축의 방향은 주변 자연경관과 동기화 되는 장소를 만드는데 있다. 그러기 위해서 아쿠아틱 센터는 북쪽의 Black Mountain, 동쪽의 Corbières, 서쪽의 Lauragais 평야, 남쪽의 Aude 계곡 사이에 위치한 Carcassonne 와 건축적 관계를 맺는다. 풍경과 역사가 있는 지역 특색을 건축공간에 고스란히 투영한다.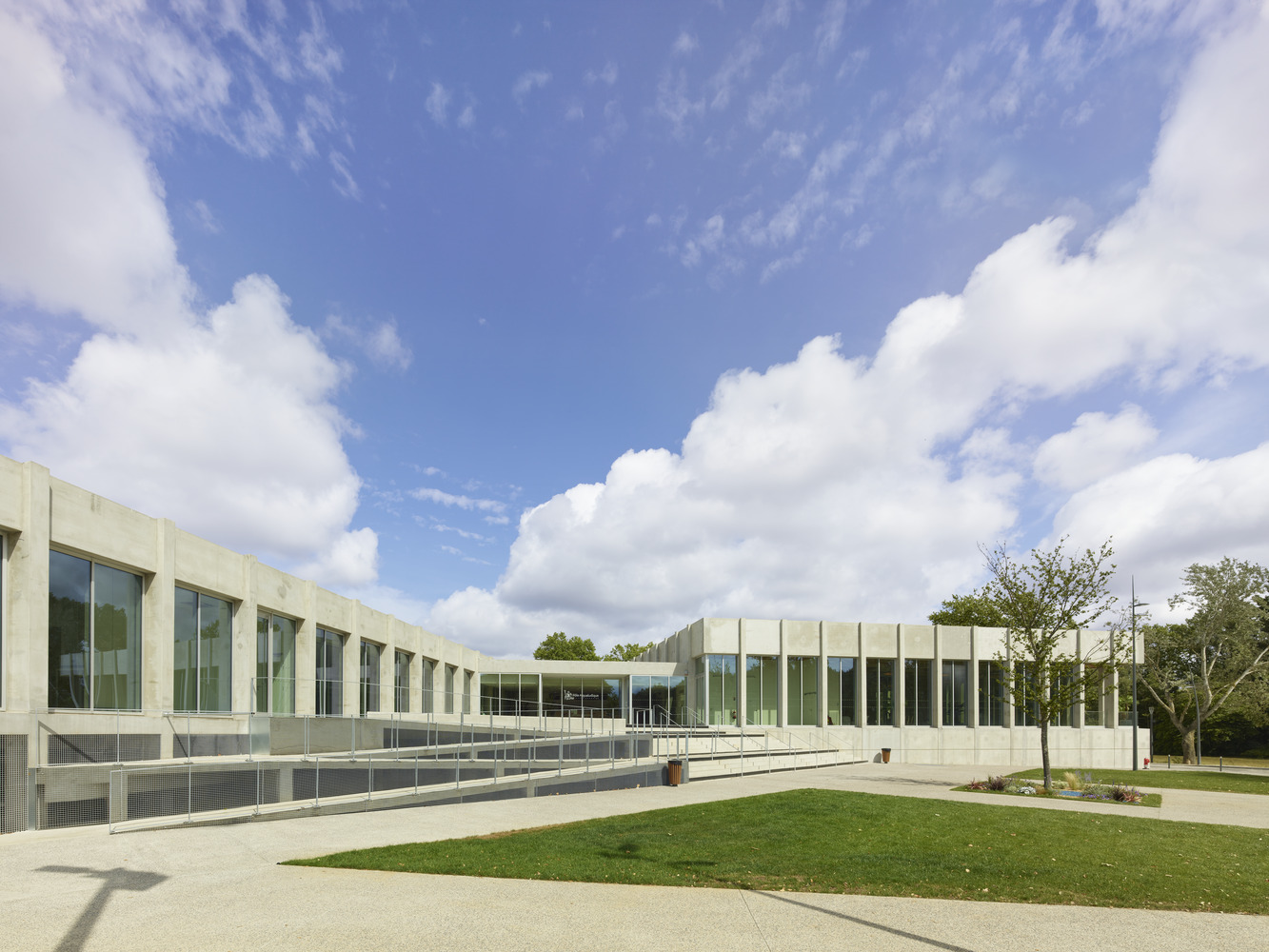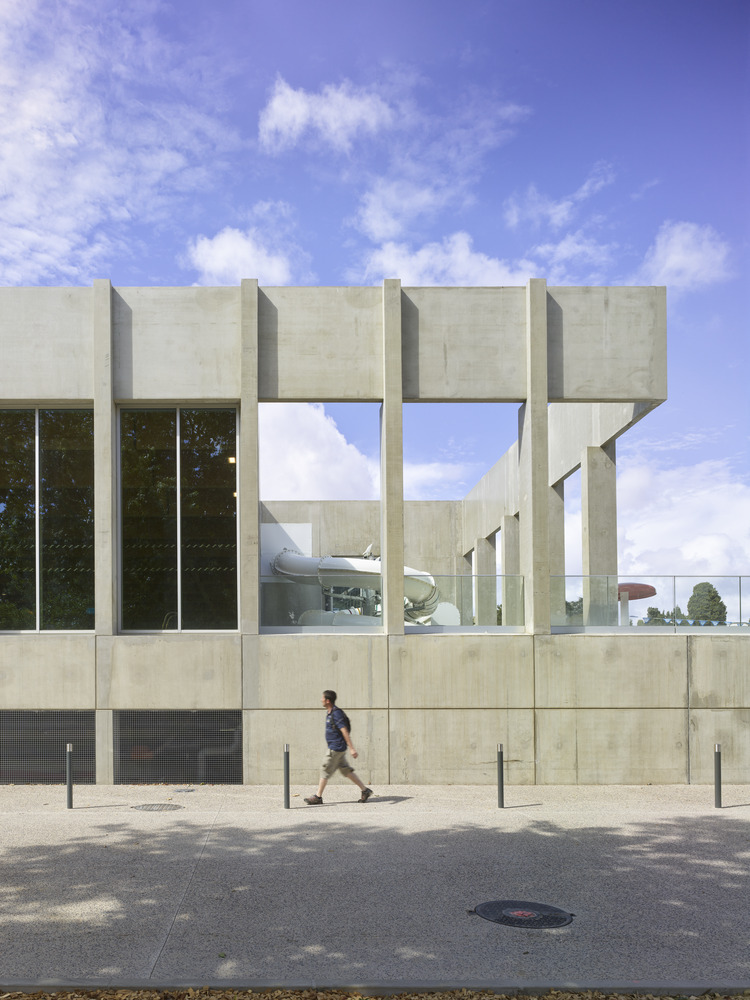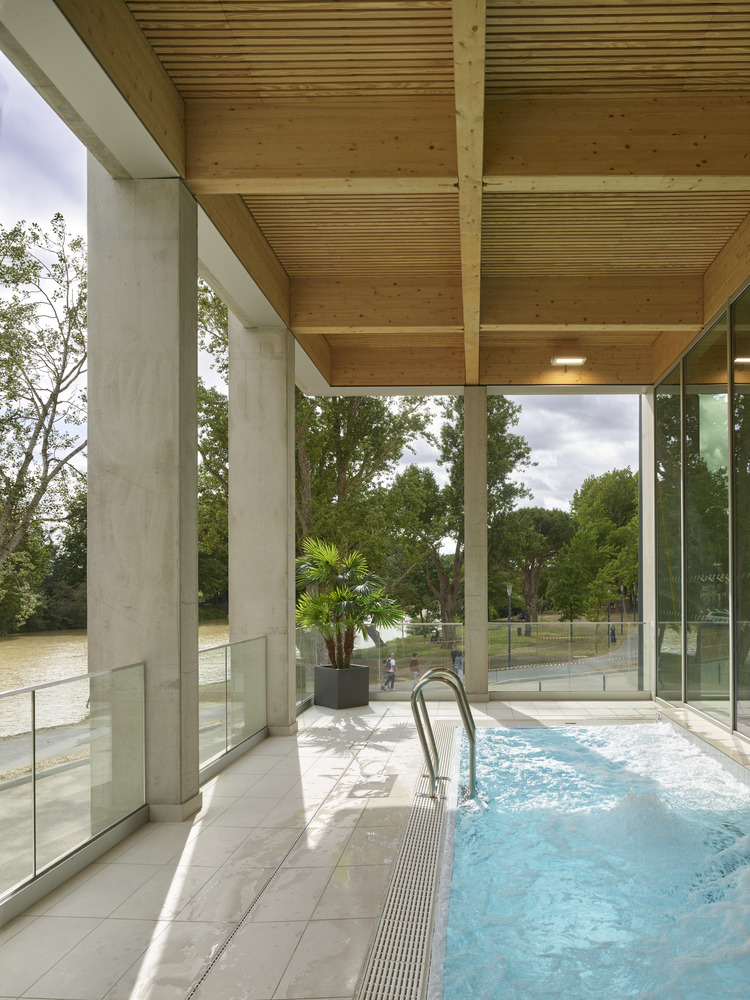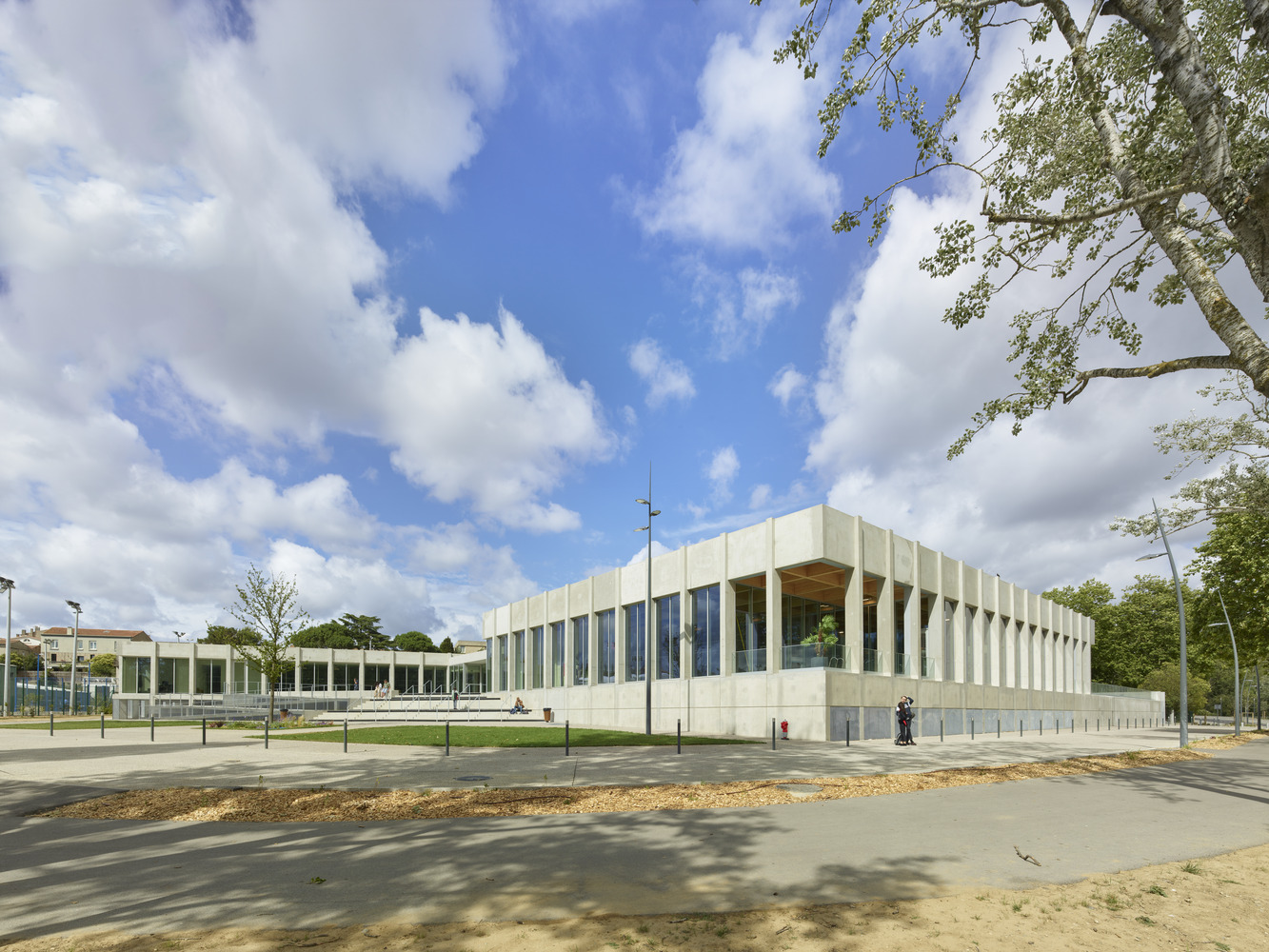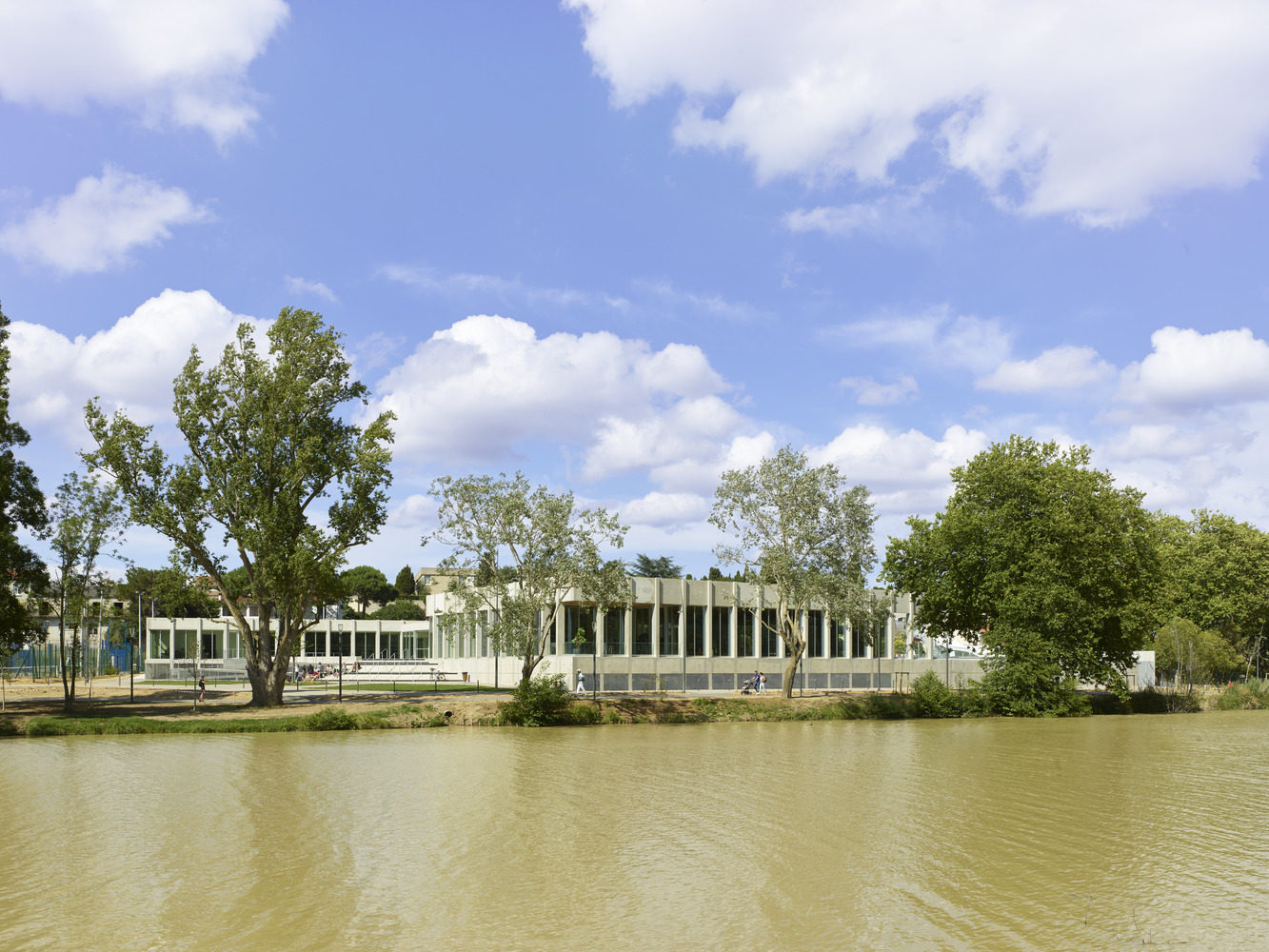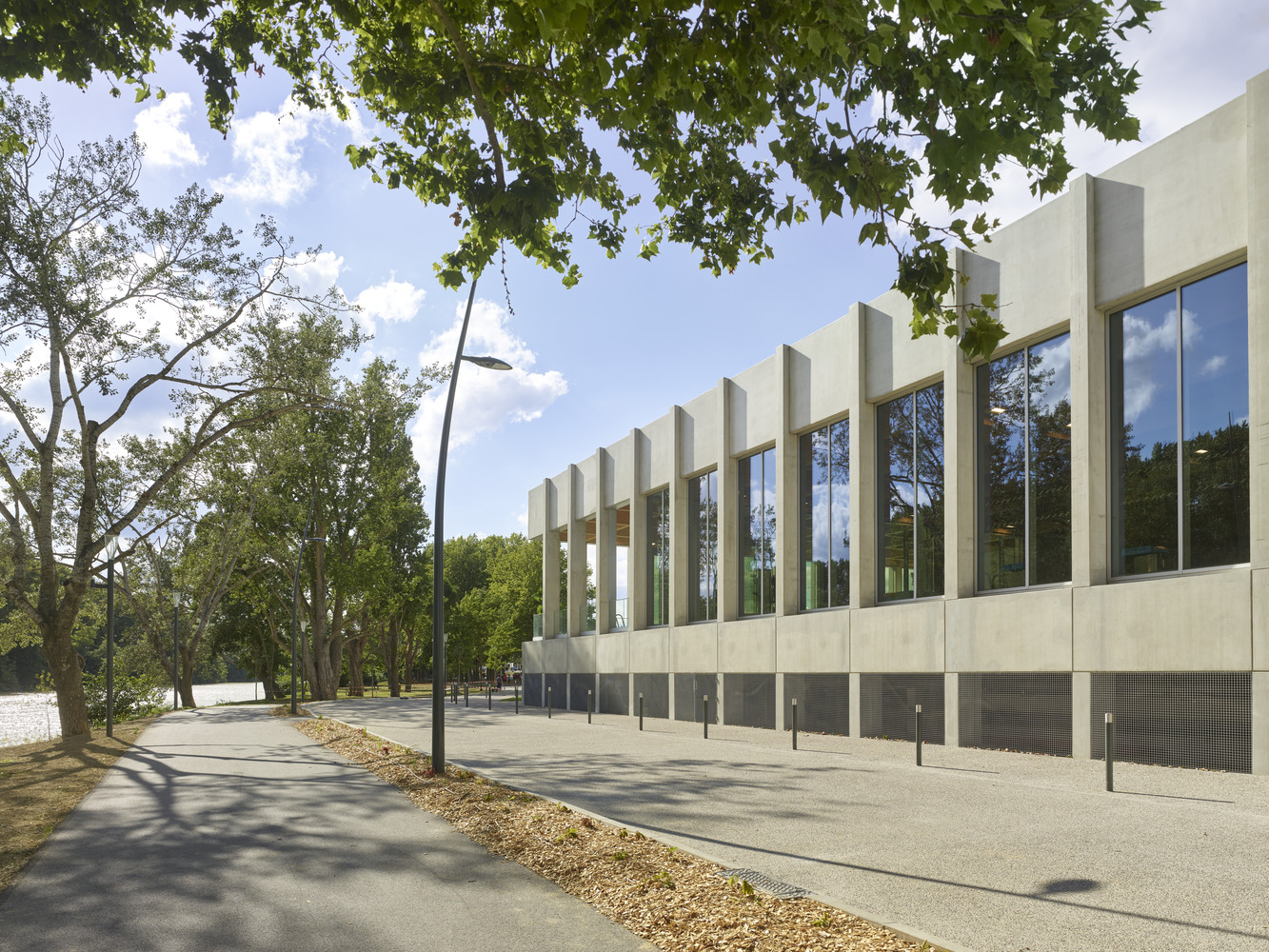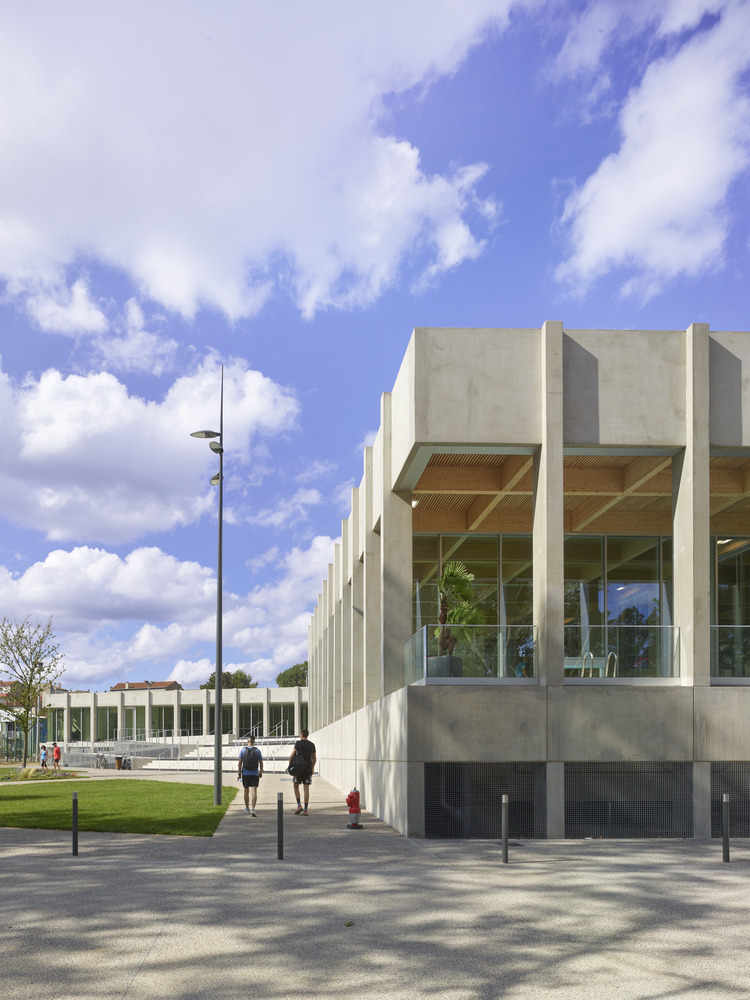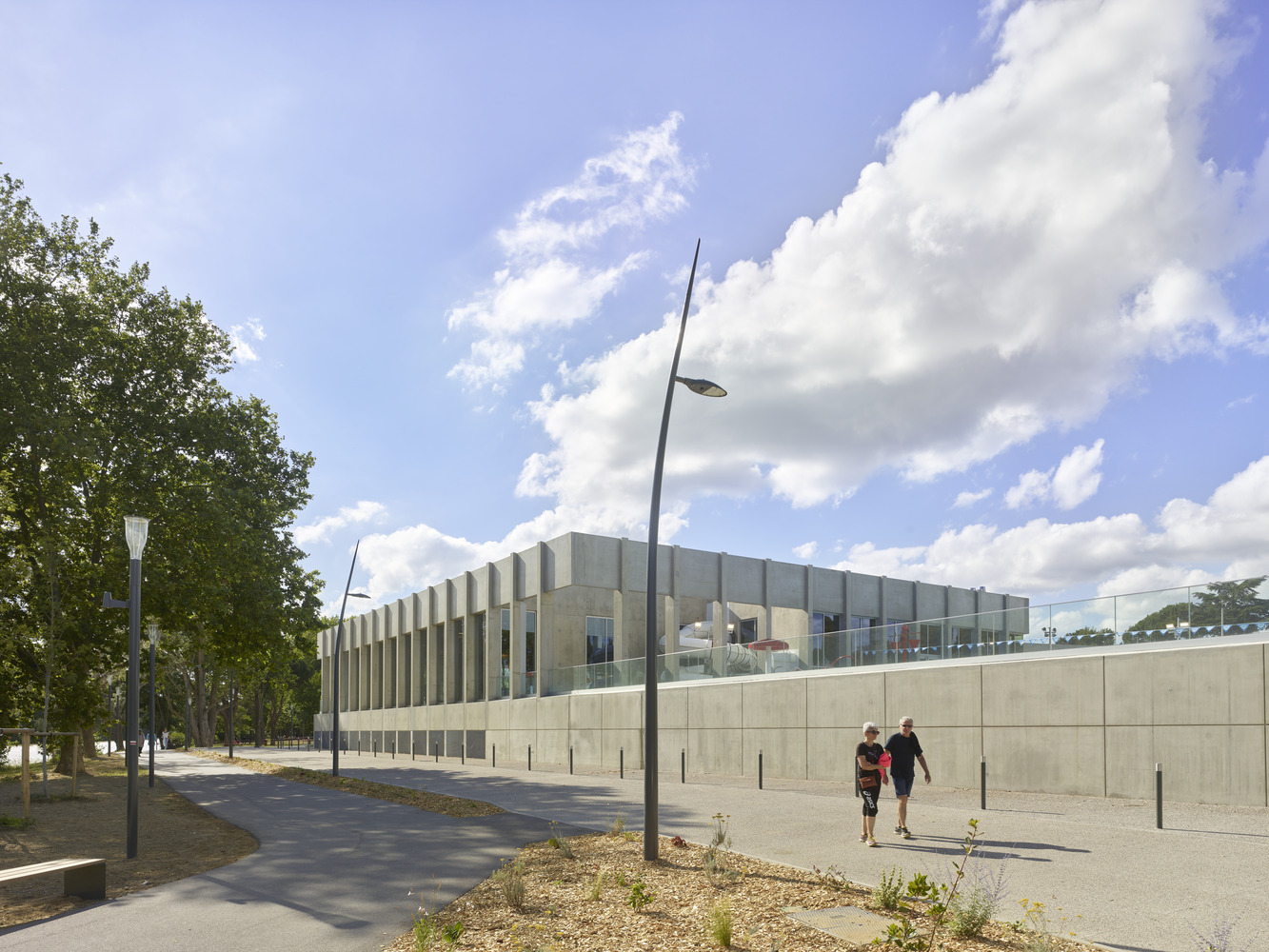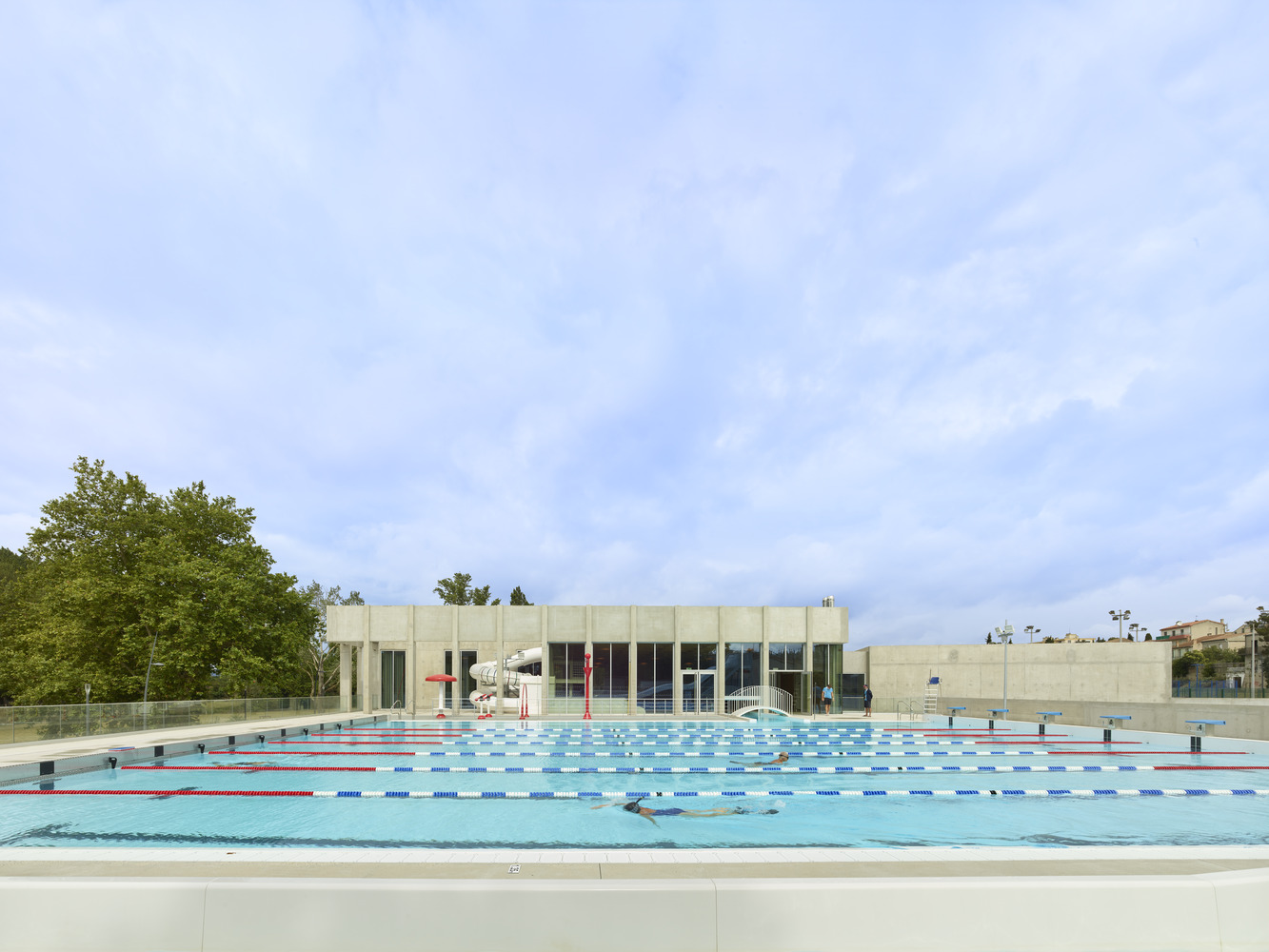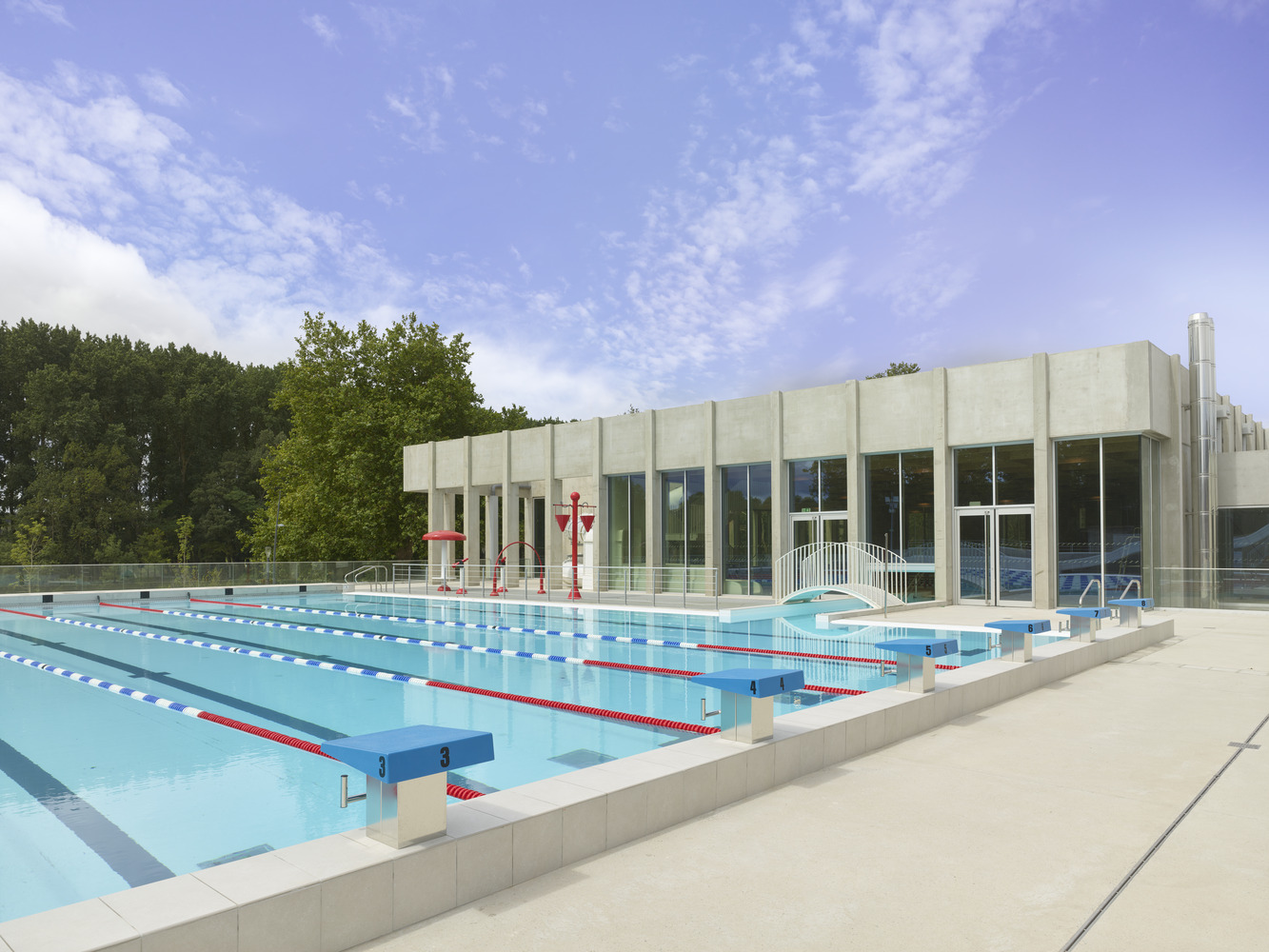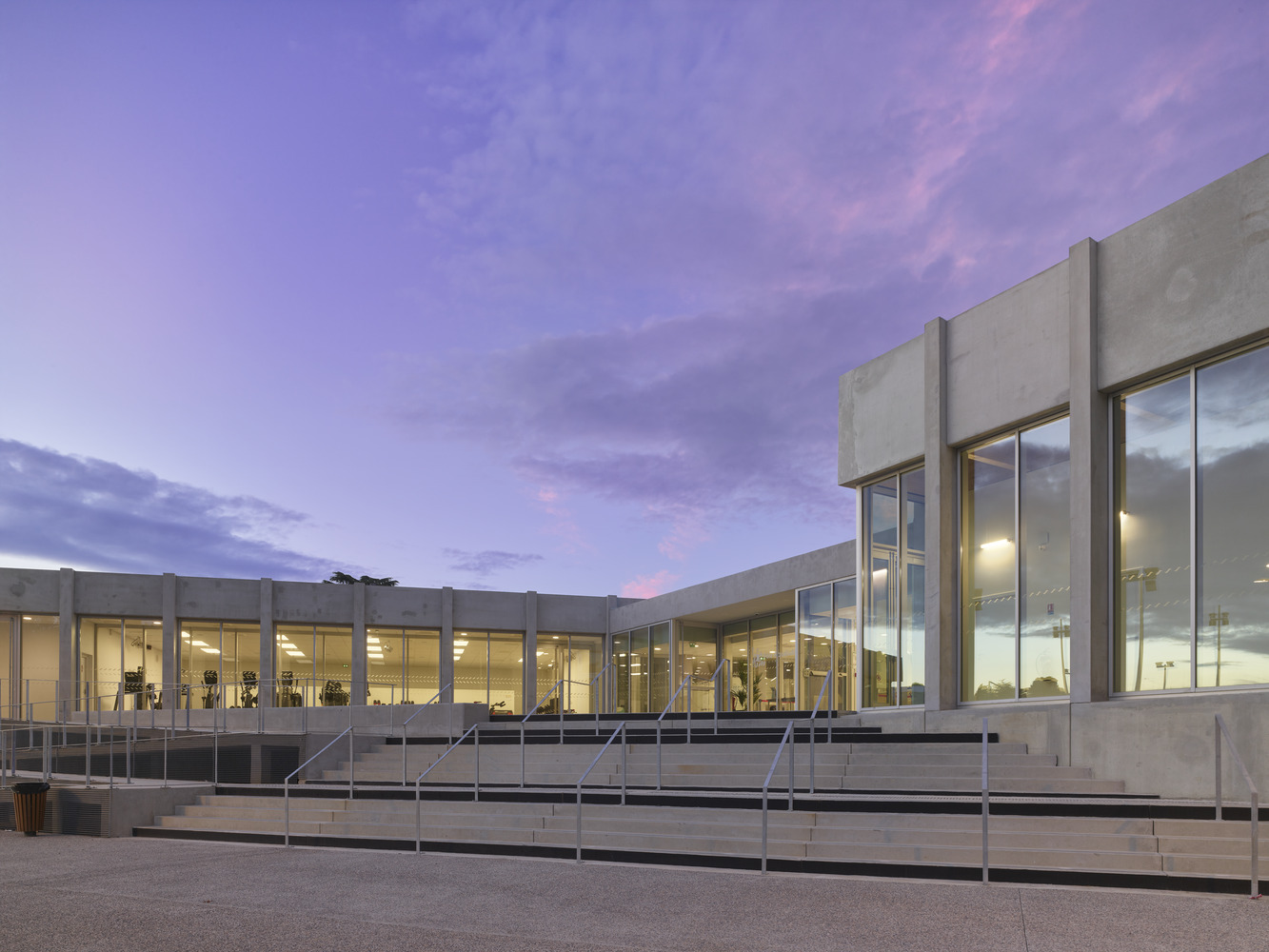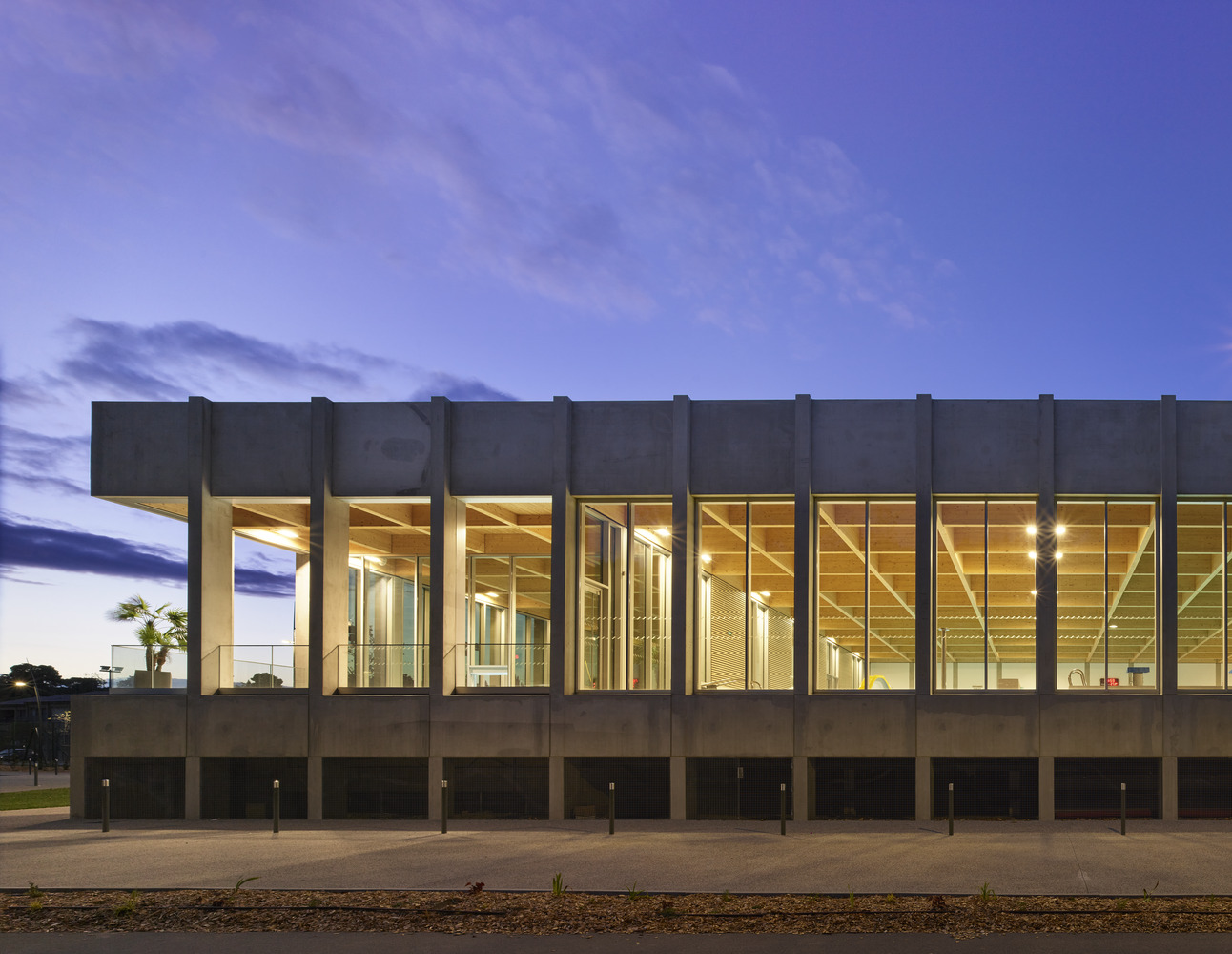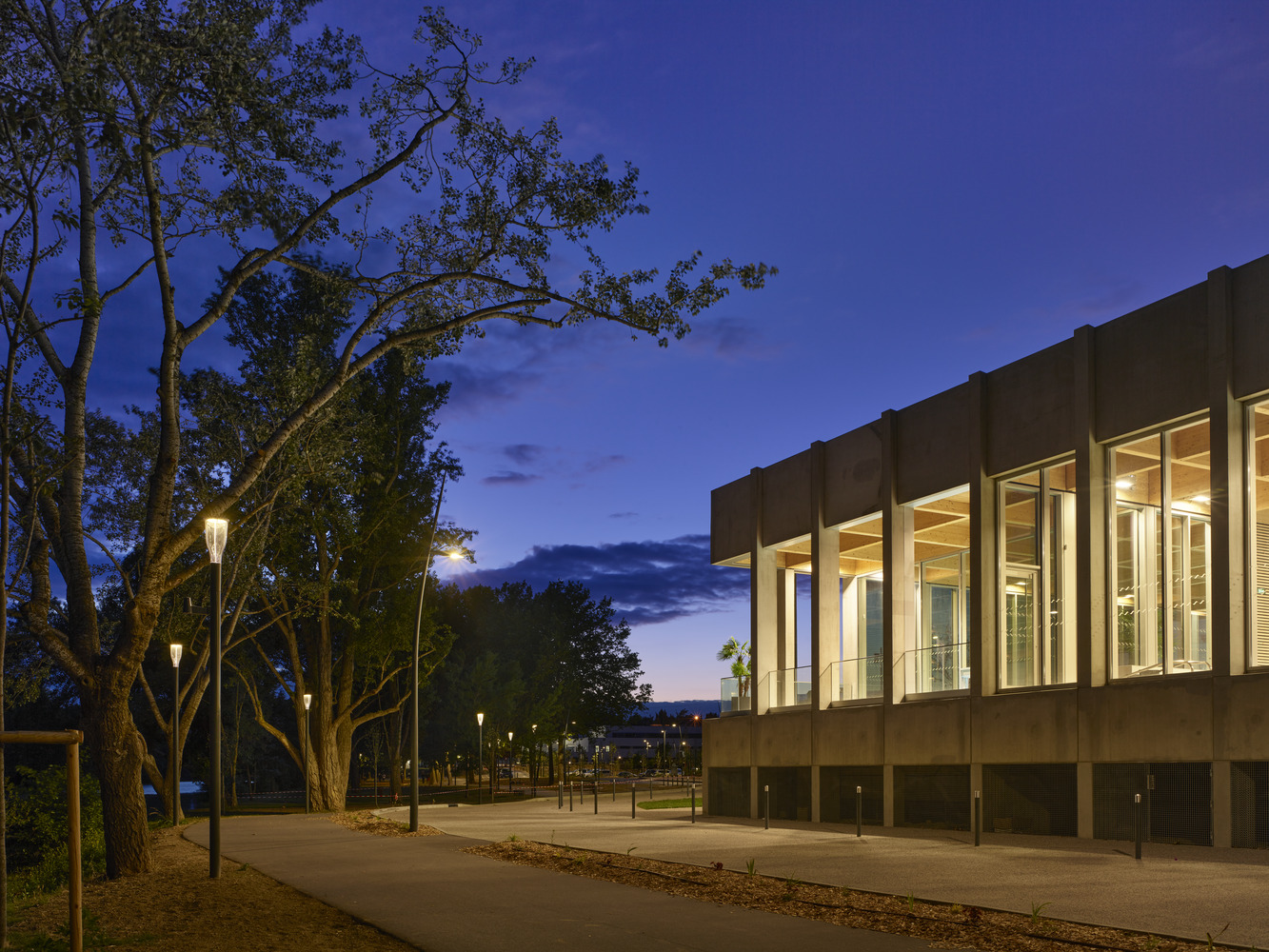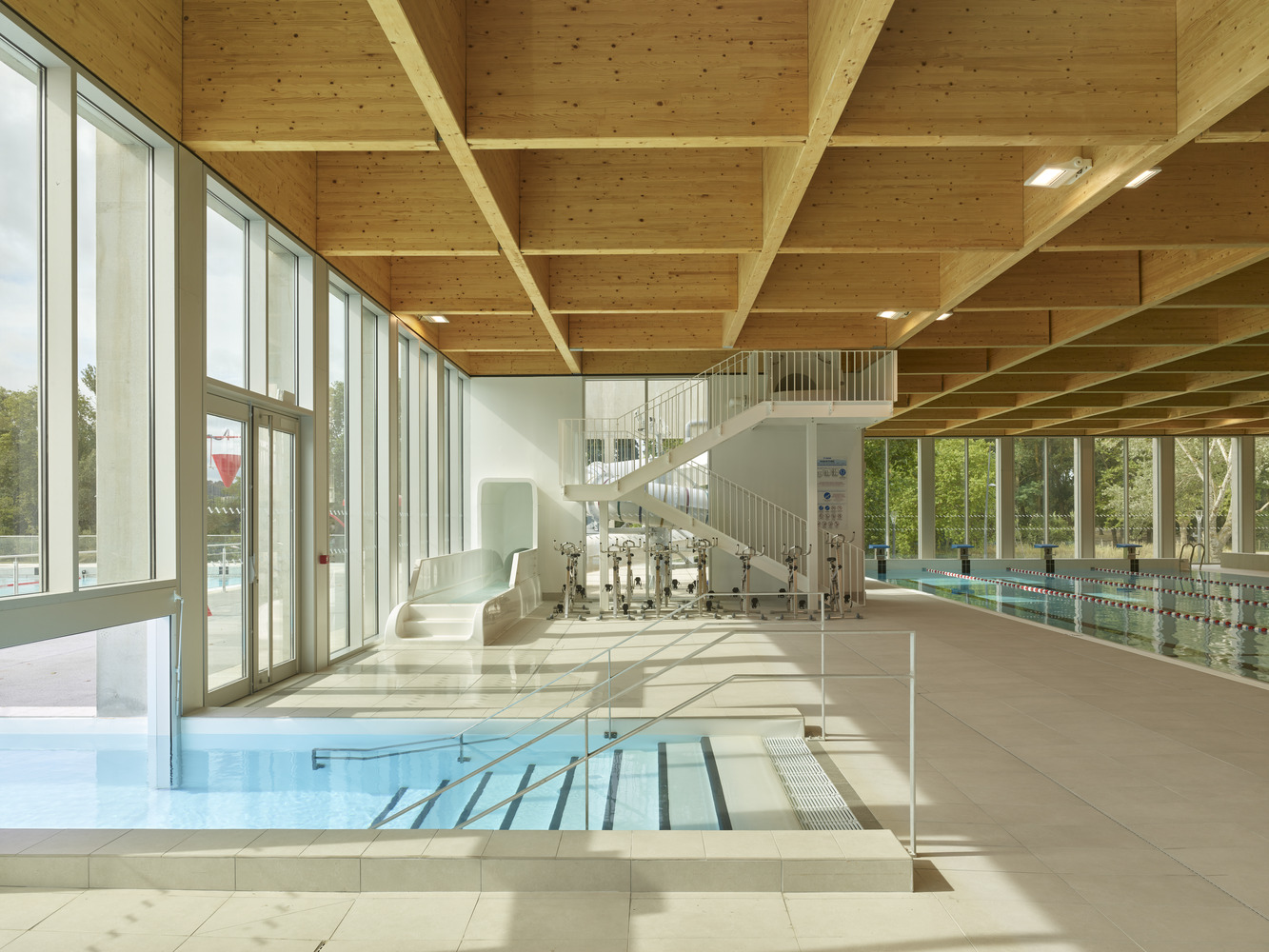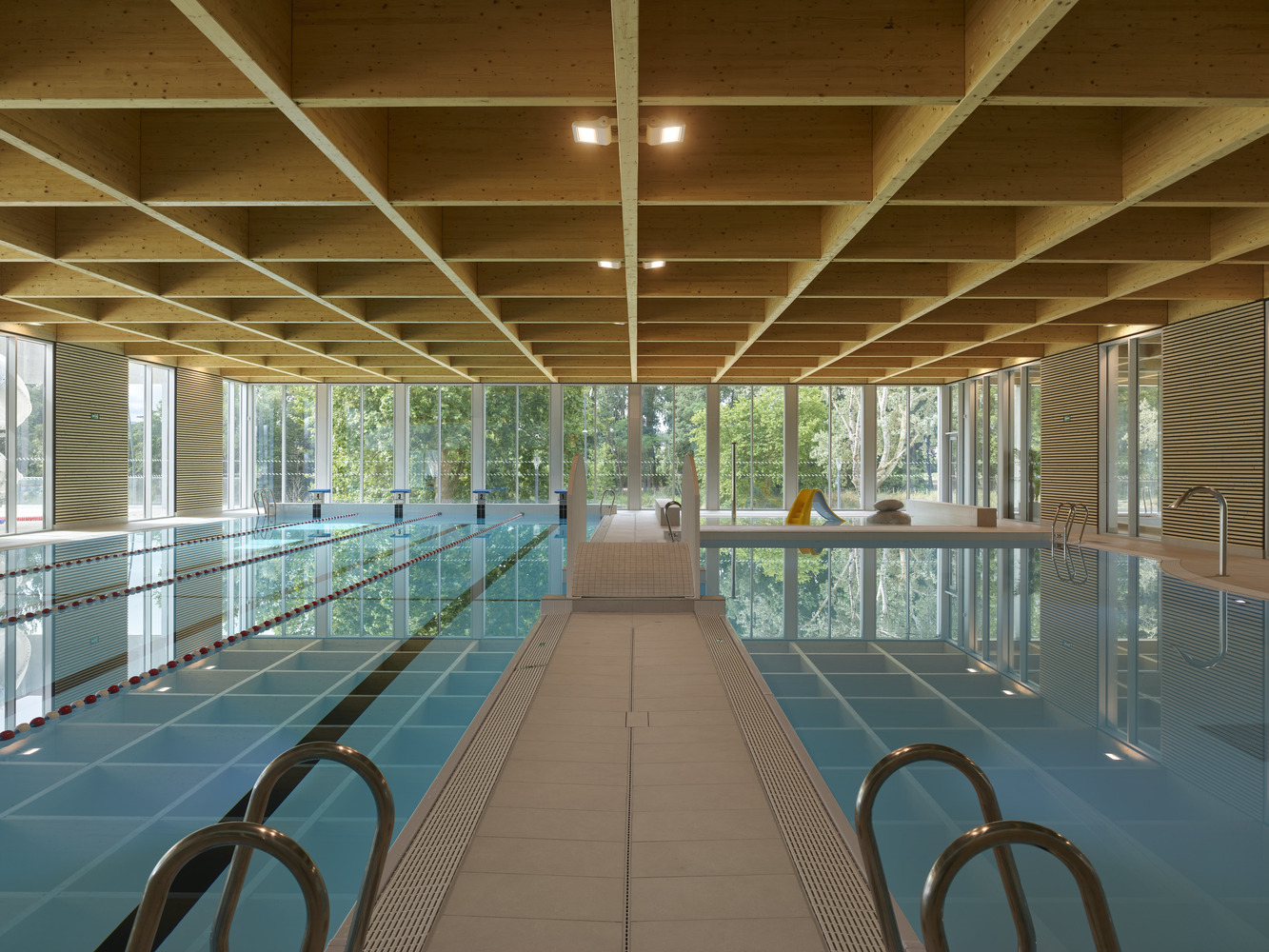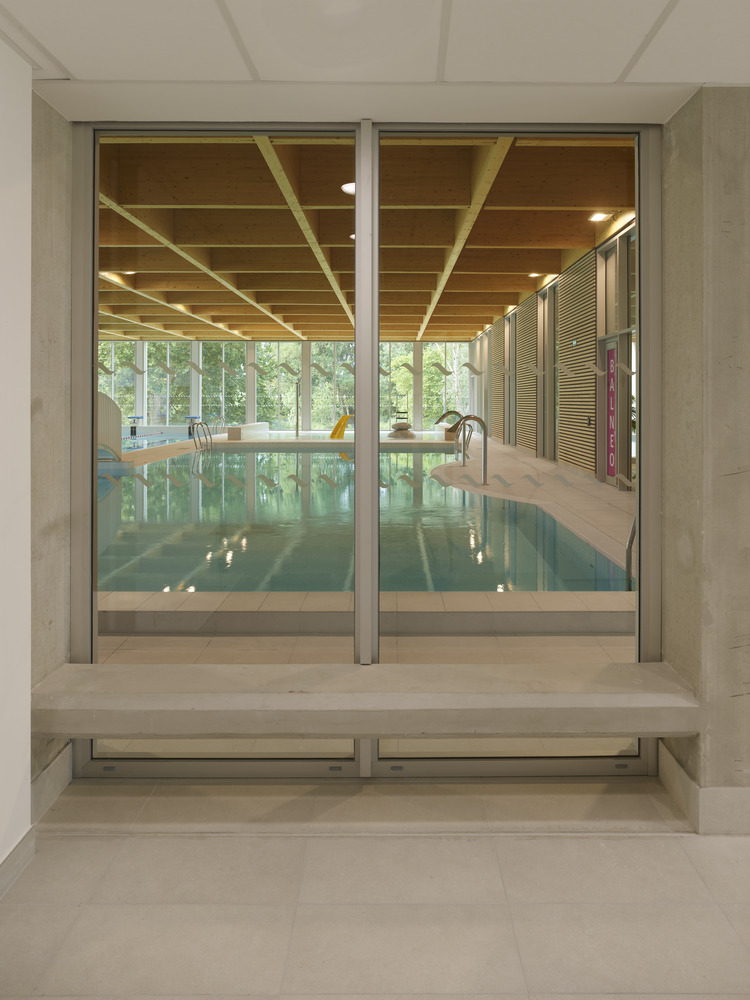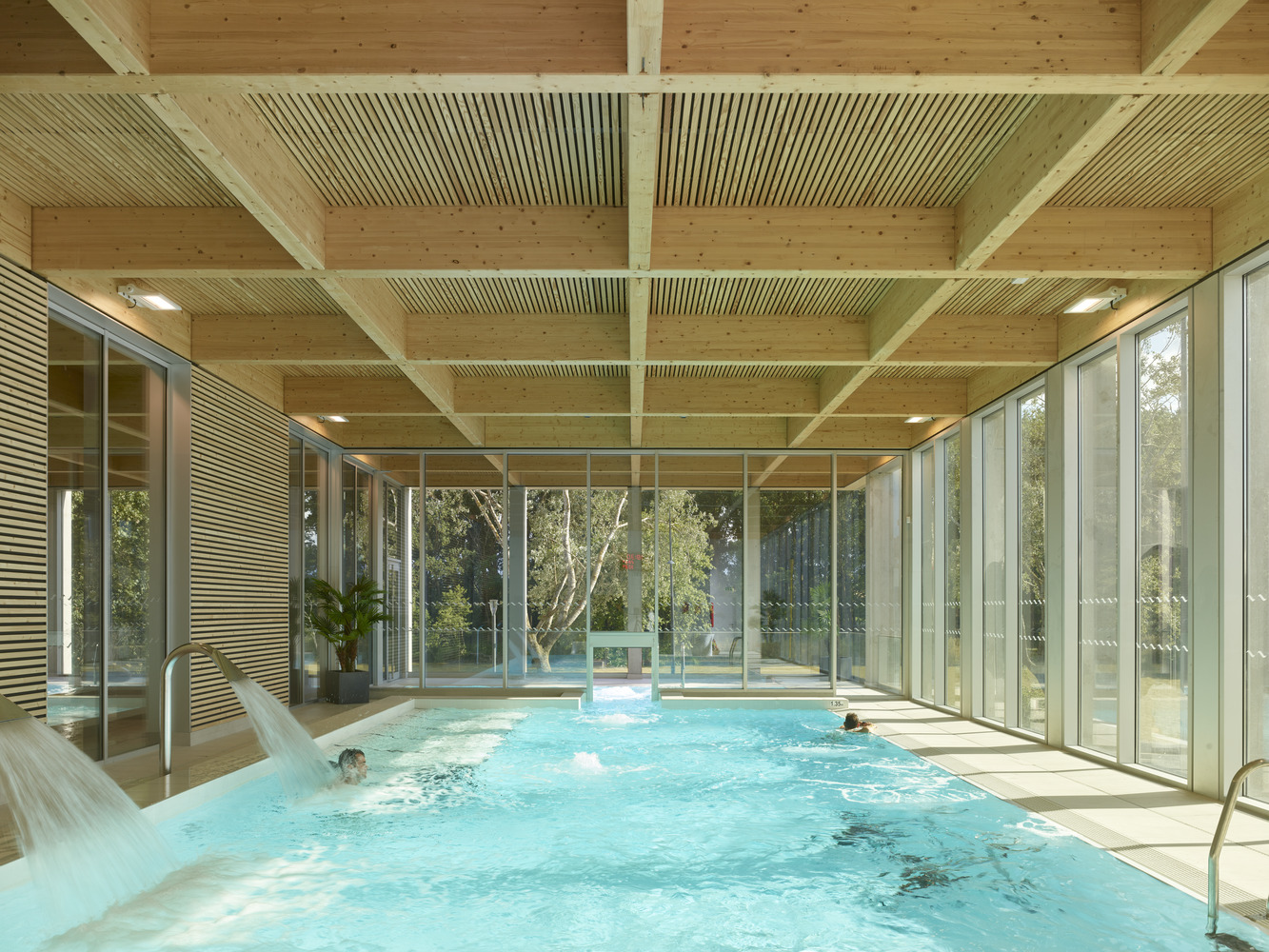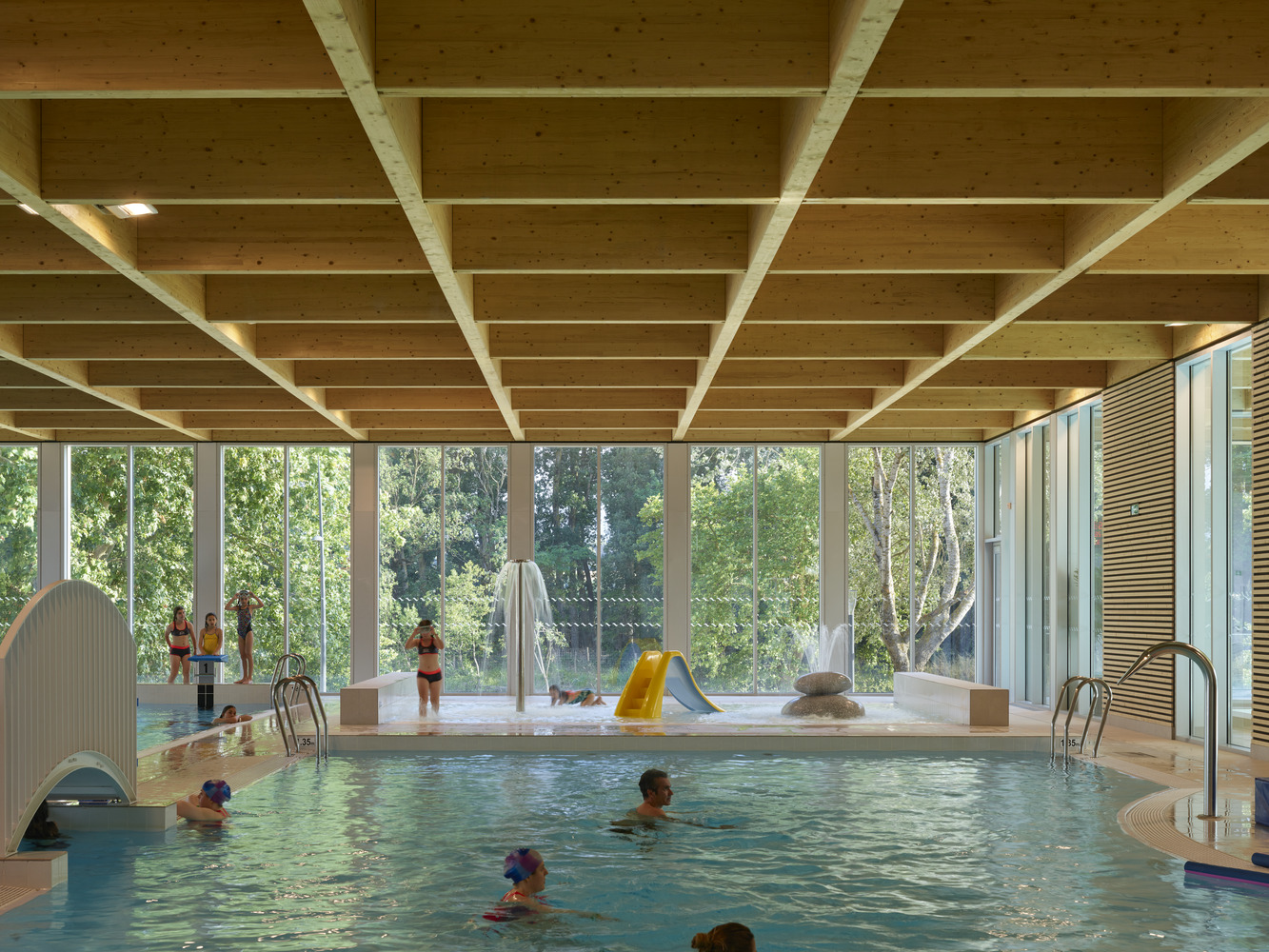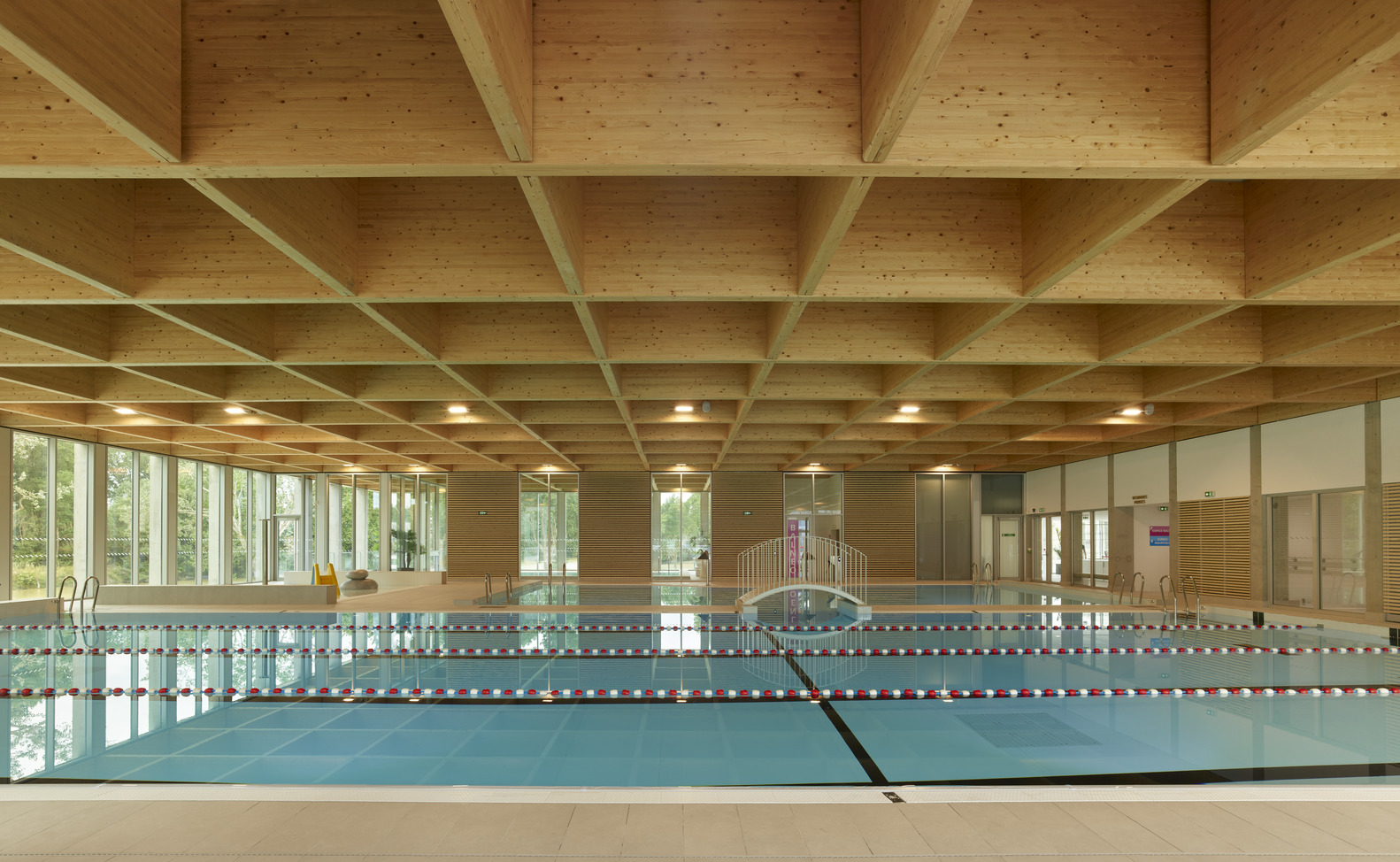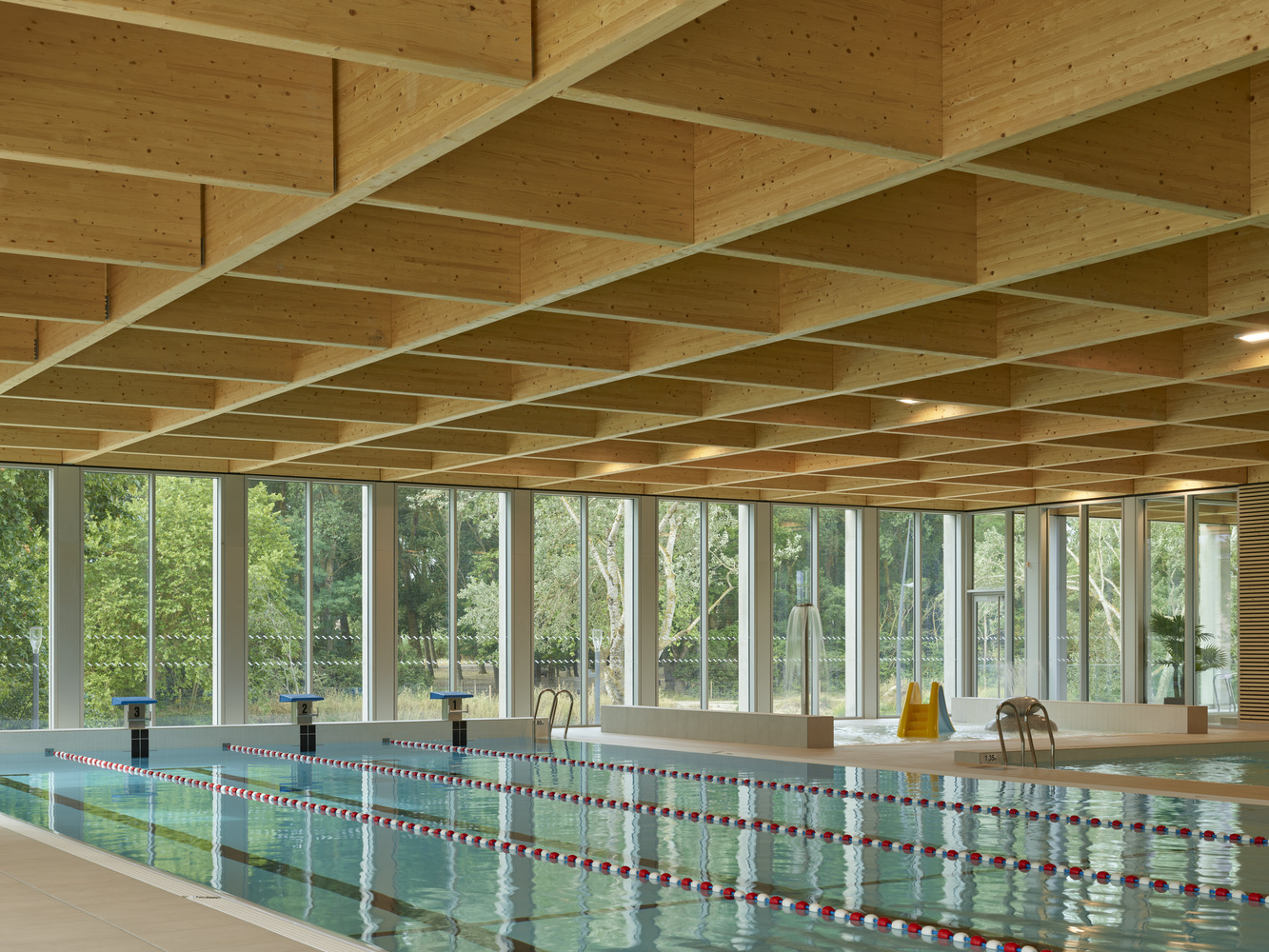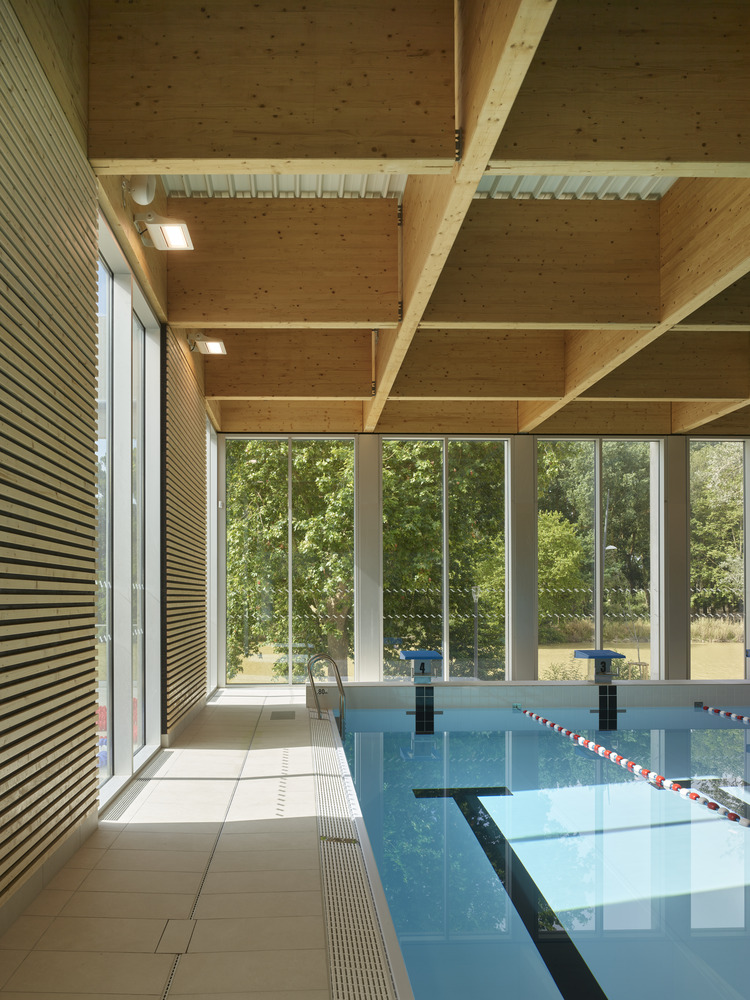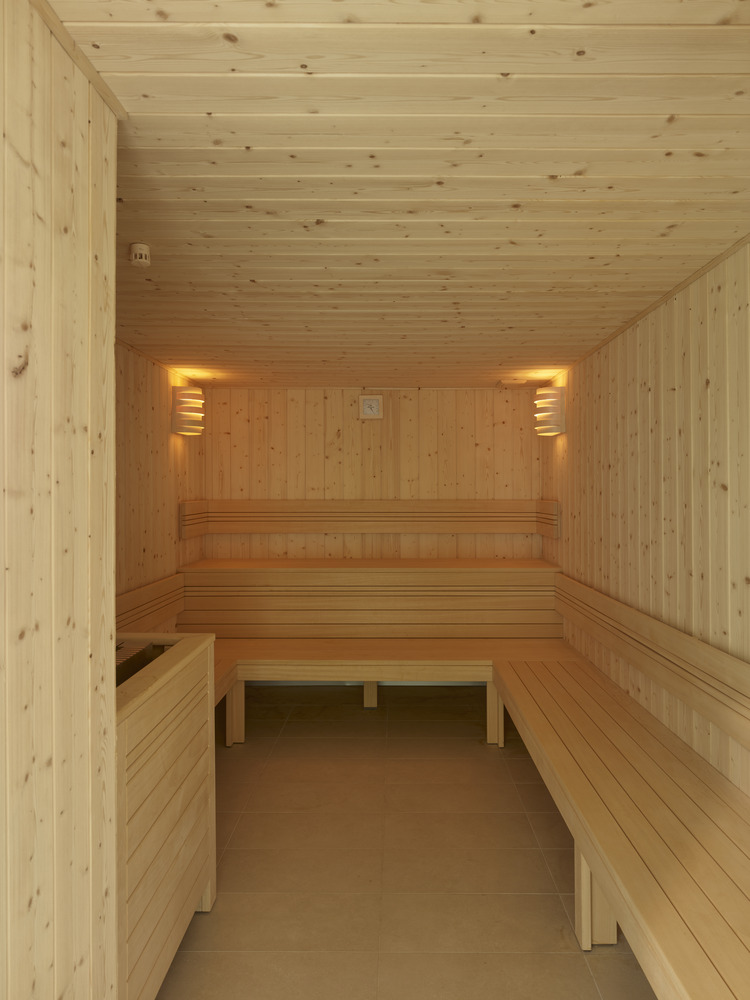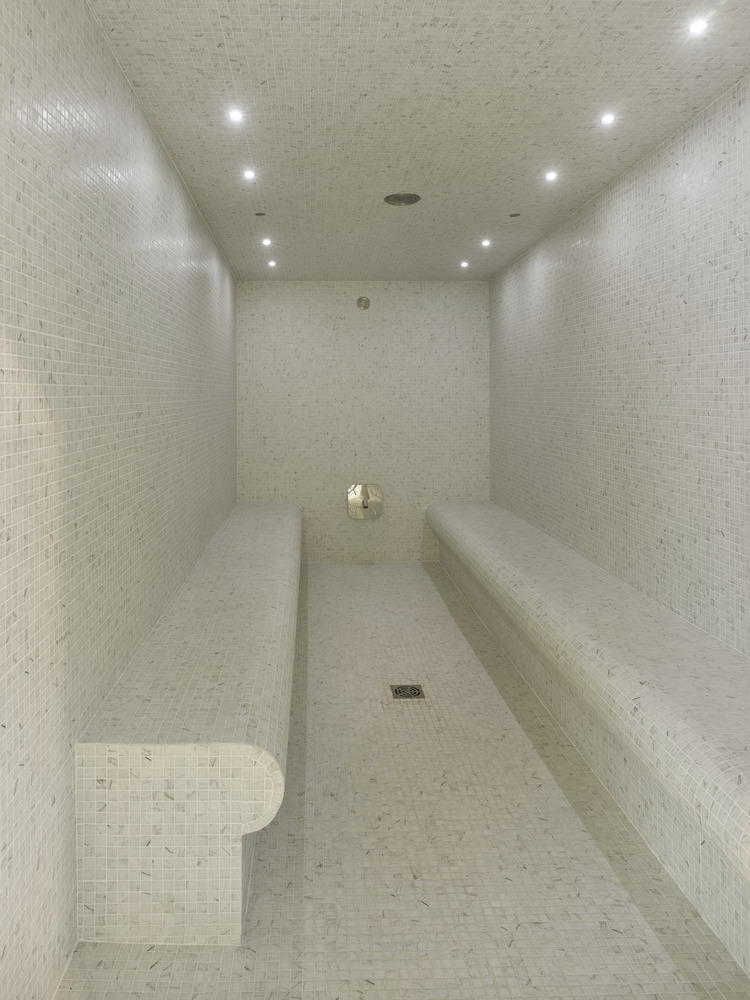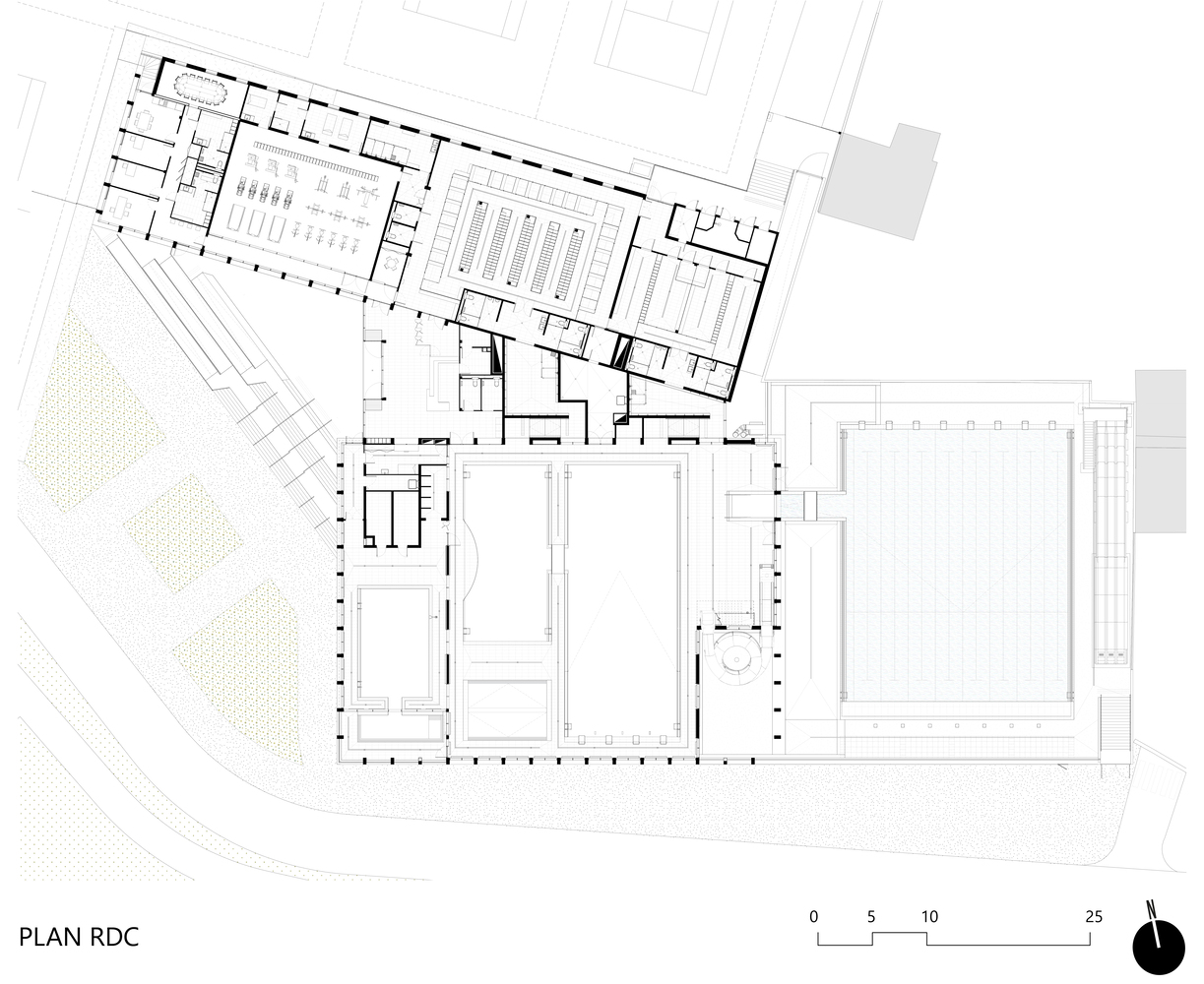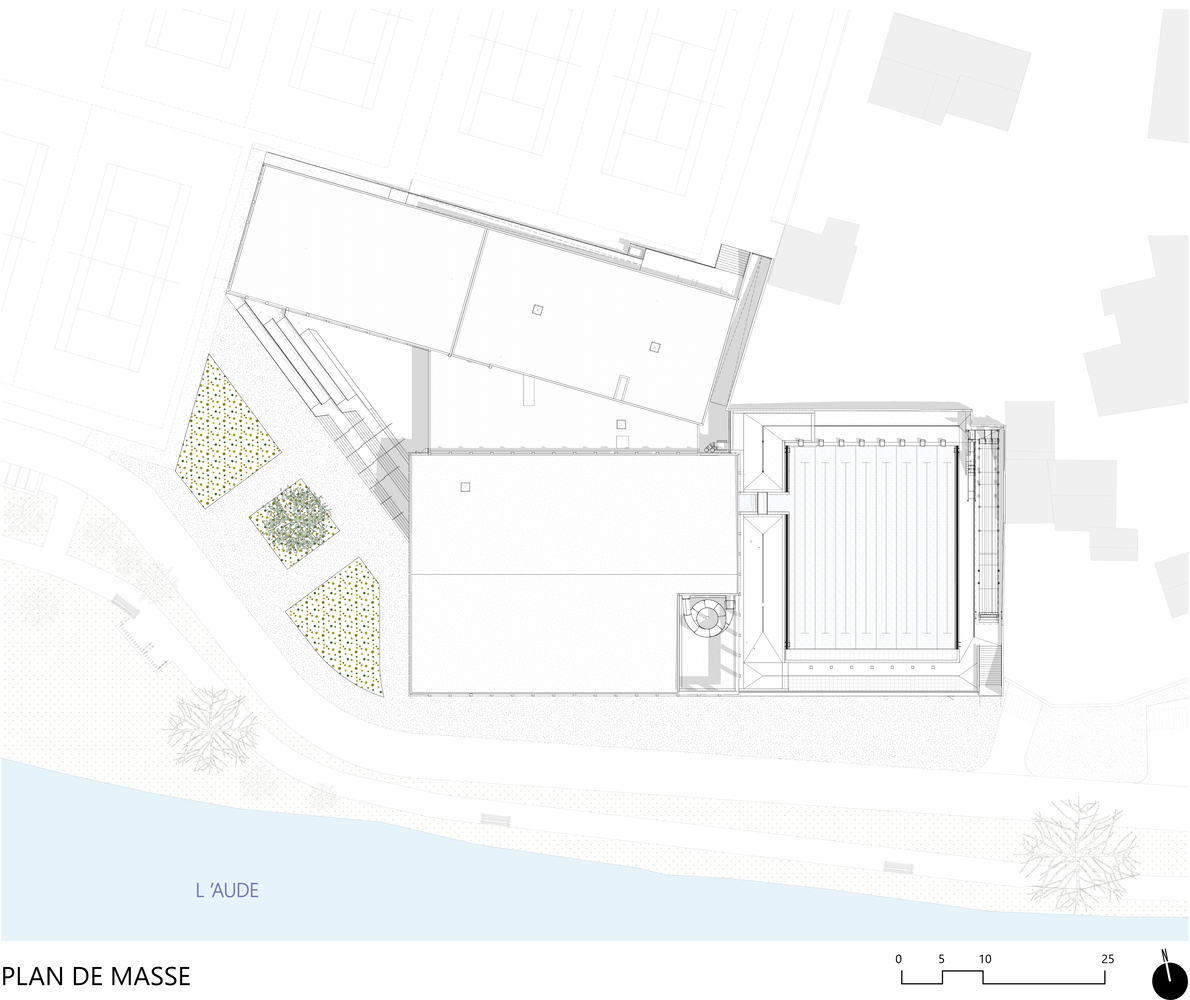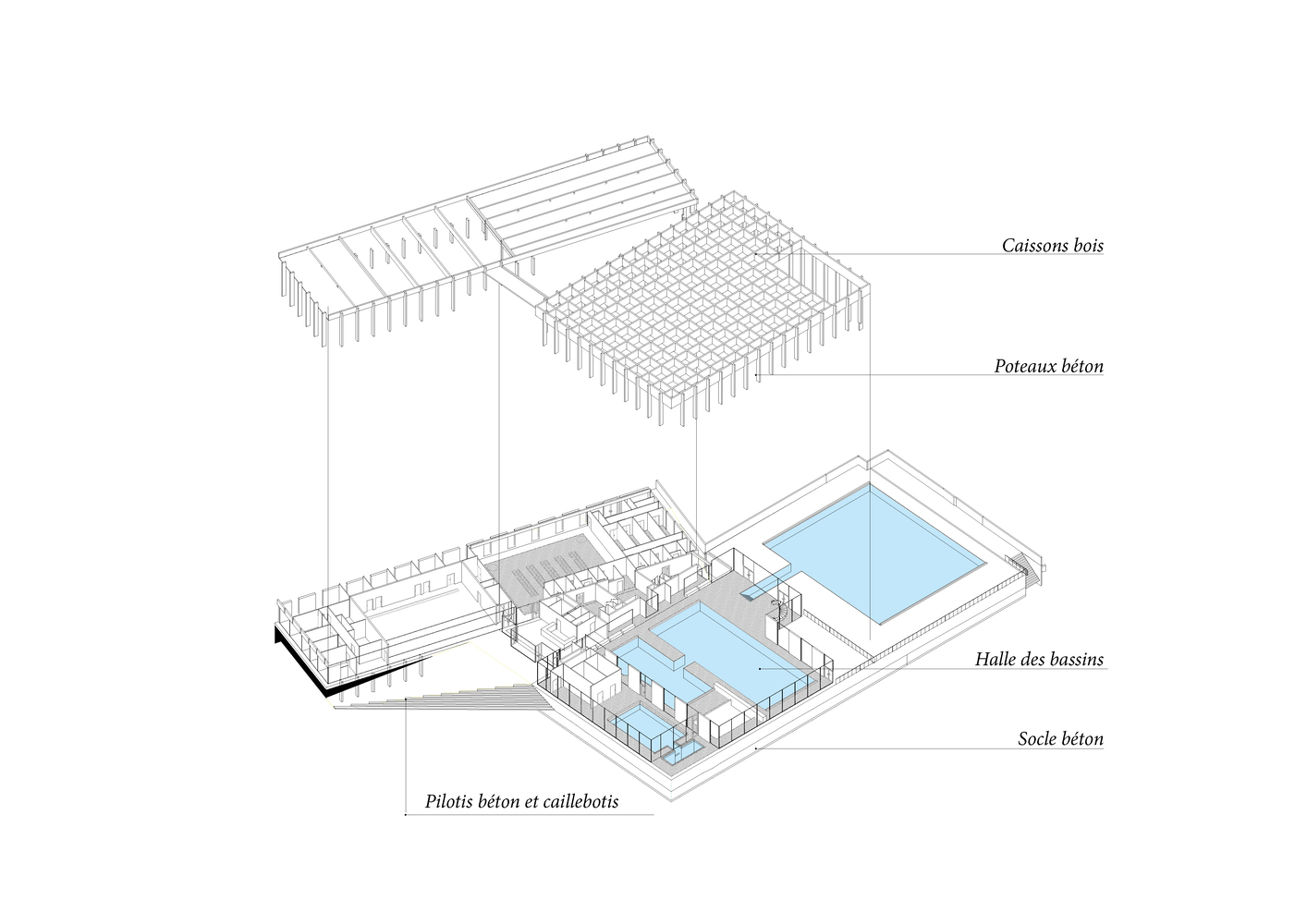 The architectural approach involved maintaining continuity with the existing site and respecting its landscape. The Aquatic Centre aims to accentuate the territory unique to the town of Carcassonne, situated between the Black Mountain to the North, the Corbières to the East, the Lauragais plain to the West, and the Aude valley to the South. The site is on a meander of the Aude river, below the town and facing the agricultural land that stretches to the foot of the City of Carcassonne. It is a setting with a significant landscape and historical presence. The ancient settlements between the Aude and la Bastide Saint Louis, built in the 13th century, gradually densified to take on a residential character during the 20th century.

Païcherou Aquatic Centre exists between architecture, landscape, and territory. Architecturally, the project highlights the site's unique points. The depressions and existing stand allow working of views towards the Aude and the creation of relationships with the surrounding landscape. Concerning the urban and landscape aspects, the project's boundaries and access routes are organized along the riparian woodland pathways, adjacent to the river. A majority of the site's existing trees have been preserved in order to punctuate the entrances. Identification with the landscape is affirmed with clear views of the river banks and paths.

The original Païcherou swimming pool building required remodeling for both usage and structural reasons. It was below the regulation level for flood risk. The project nevertheless proposed reusing the original building socle, giving a starting point. To minimize the impacts on the ground, the base is raised in response to the flood risk. This favors the view over the landscape and creates a connection with the Aude.
from archdaily