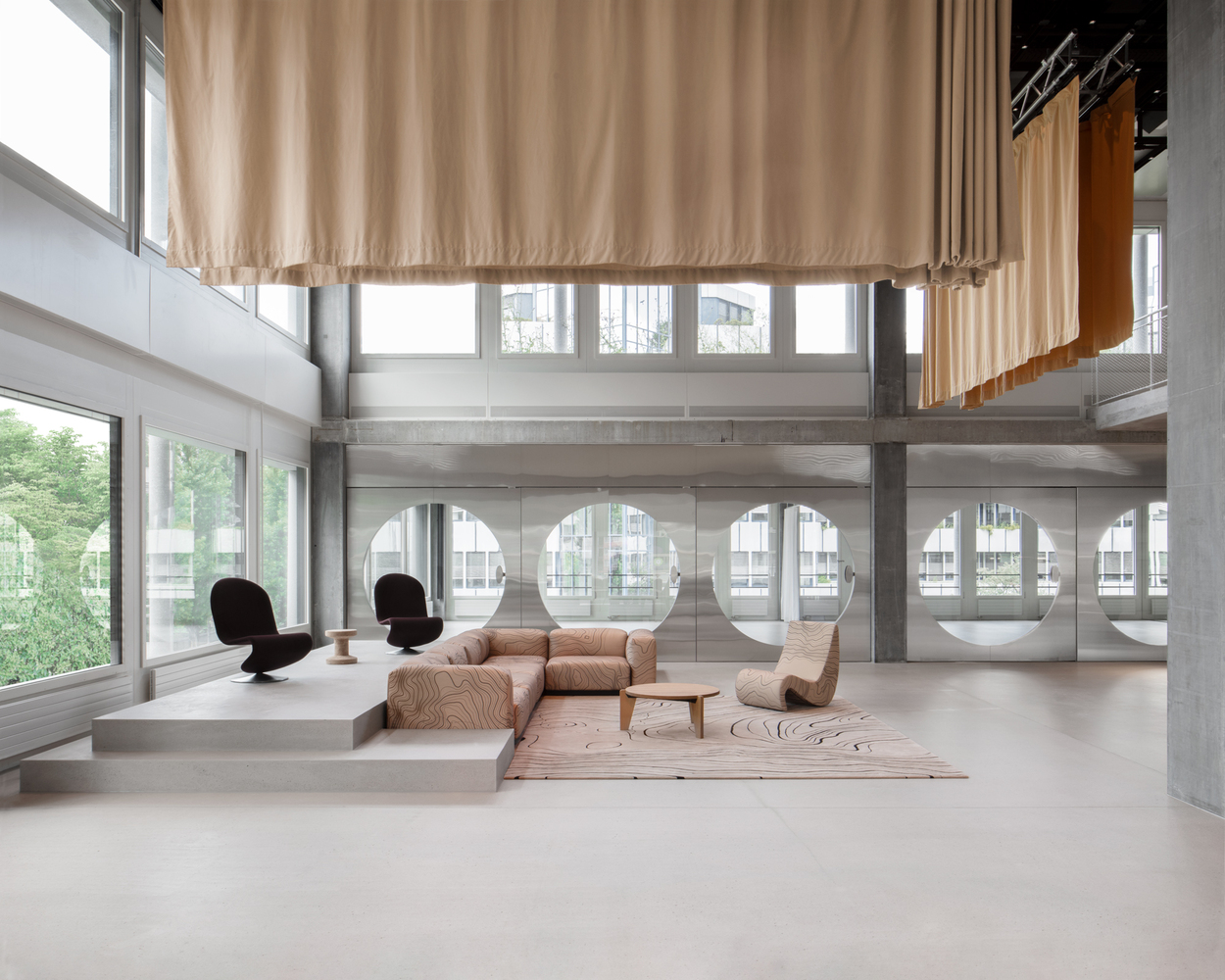 Specific Generic-On Labs - New Global Headquarters for On running
오피스의 기능적인 구성은 마치 산길의 오르막을 산책하는 것처럼 배치된다. 산을 오르는 것처럼 각층의 계단은 조금씩 좁아지고 급해진다. 시작층의 분위기가 대지의 모습을 따라서 무겁다면, 상층부로 올라갈수록 점점 가벼워지는 숲, 호수, 구름, 공기와 같은 분위기가 연출된다. 이번 프로젝트는 사무공간뿐만 아니라 회의공간, 바, 식당, 랩실, 워크샵, 스튜디오, 옥상정원, 도서관, 전시공간이 함께 계획되었다.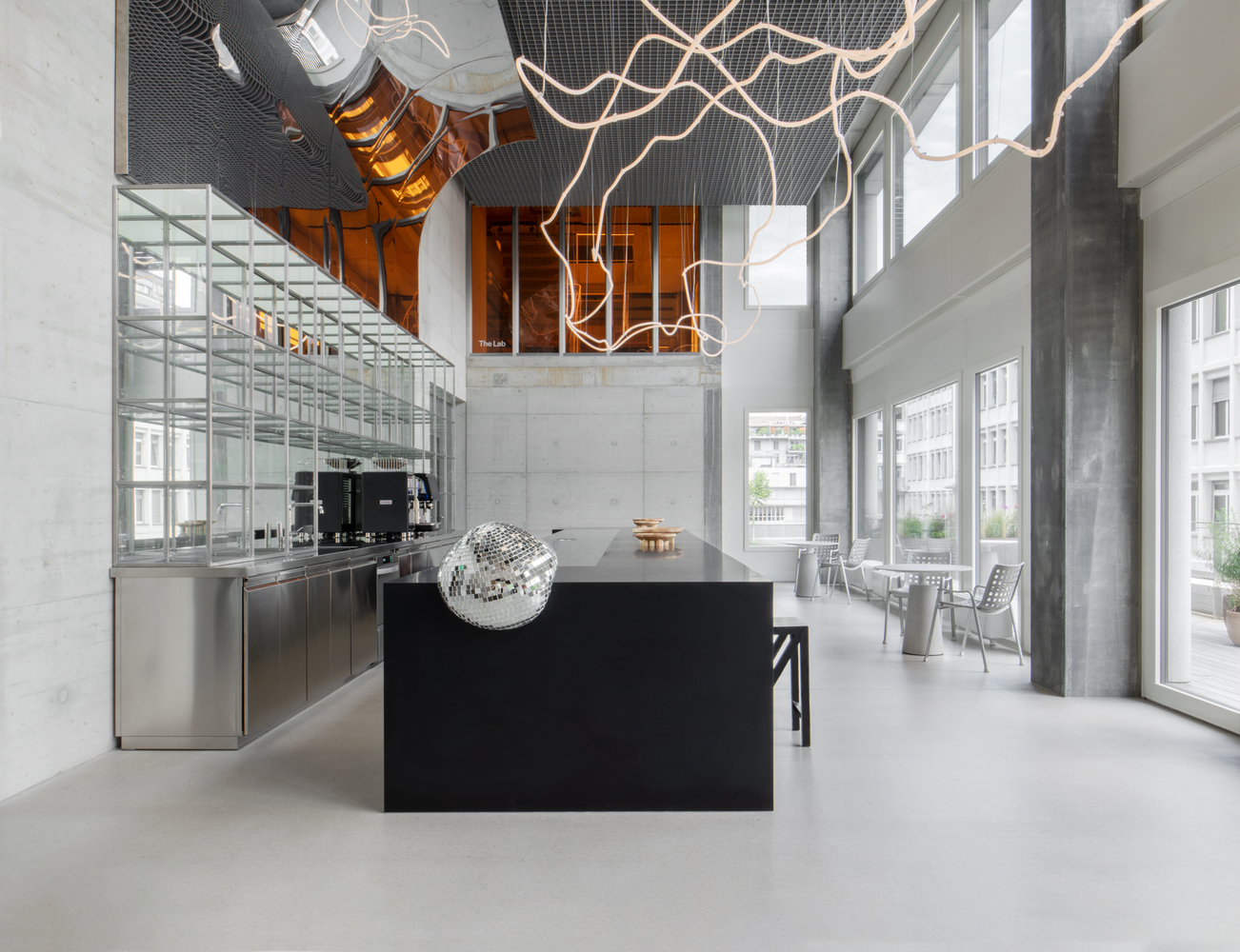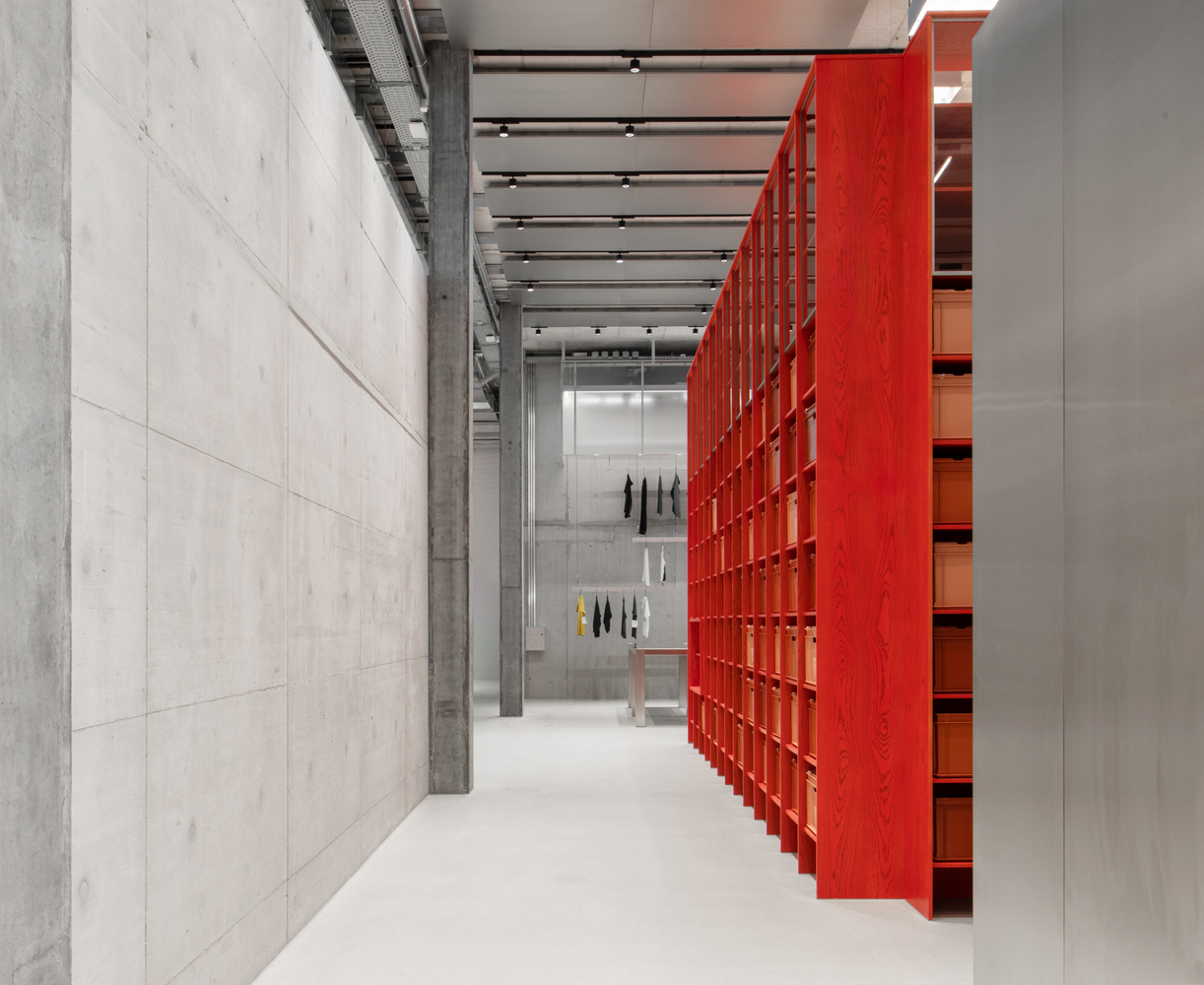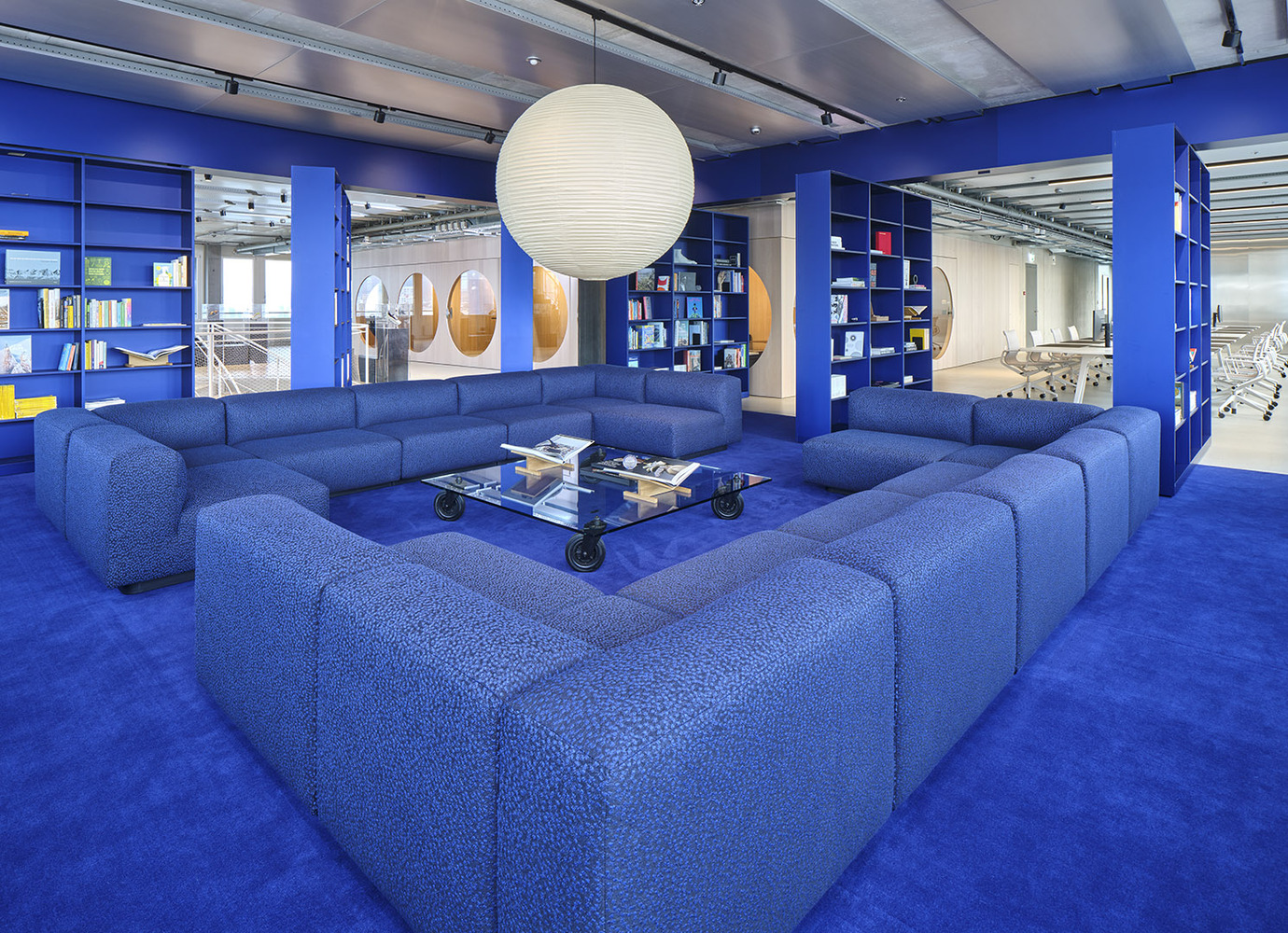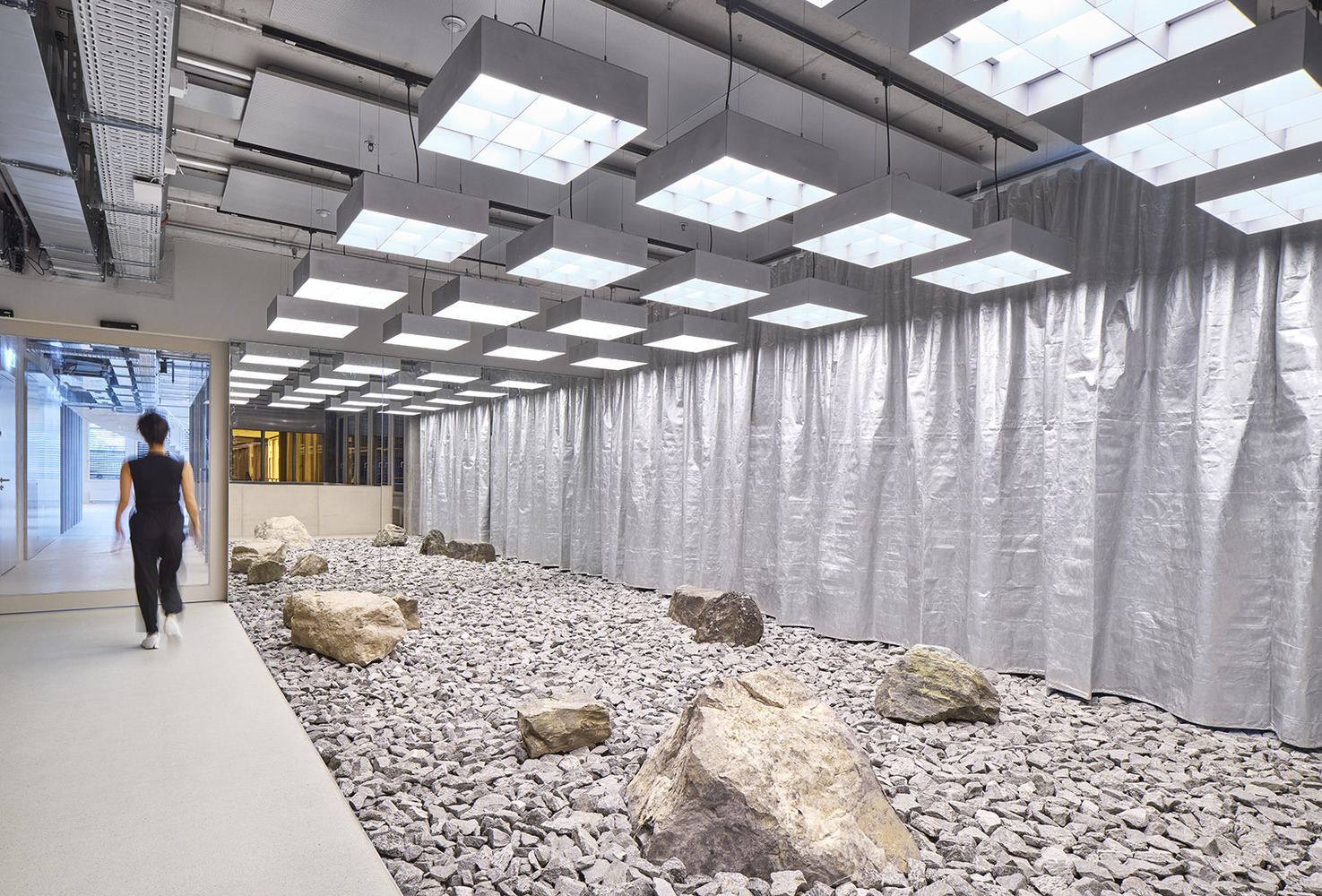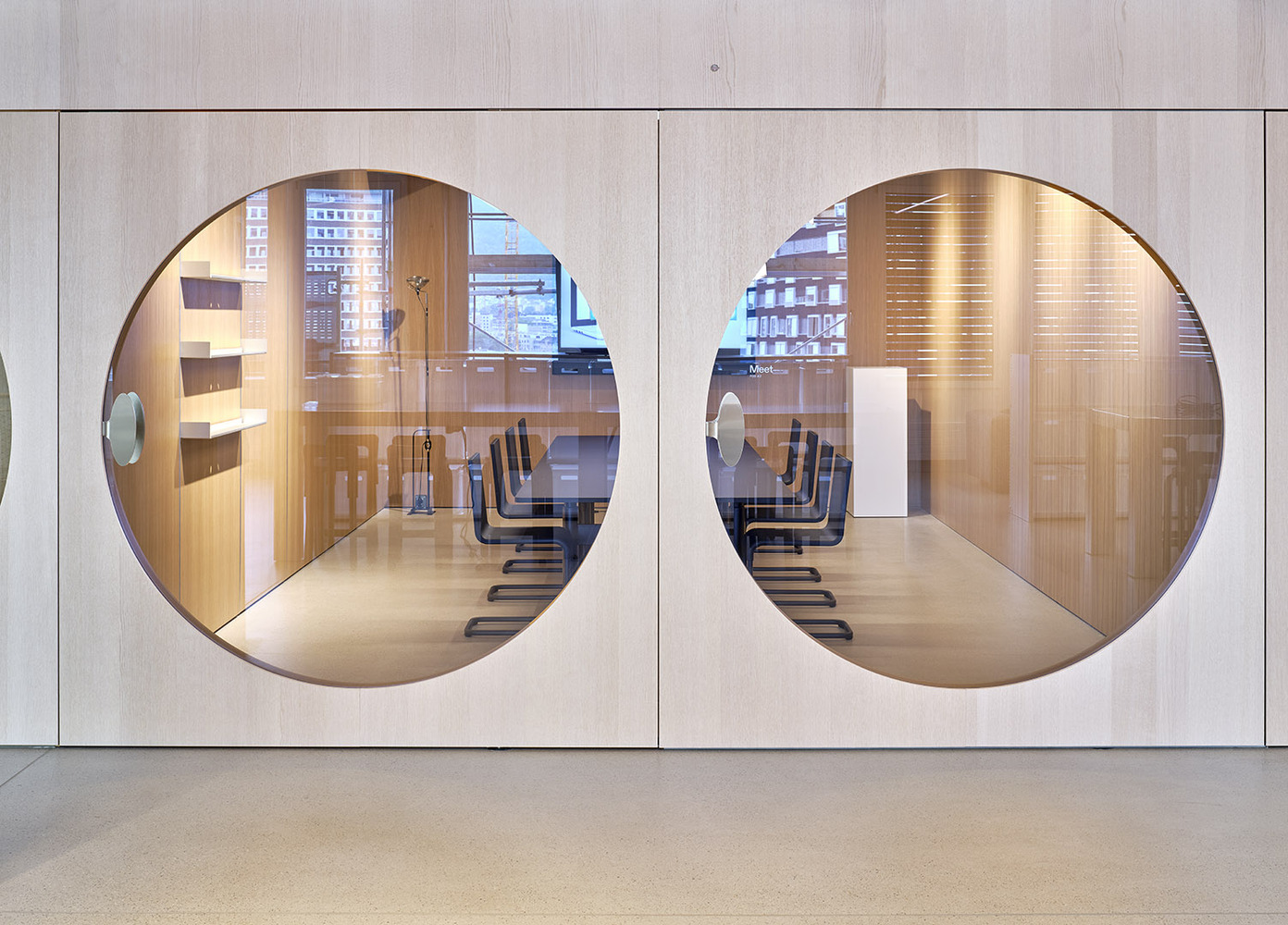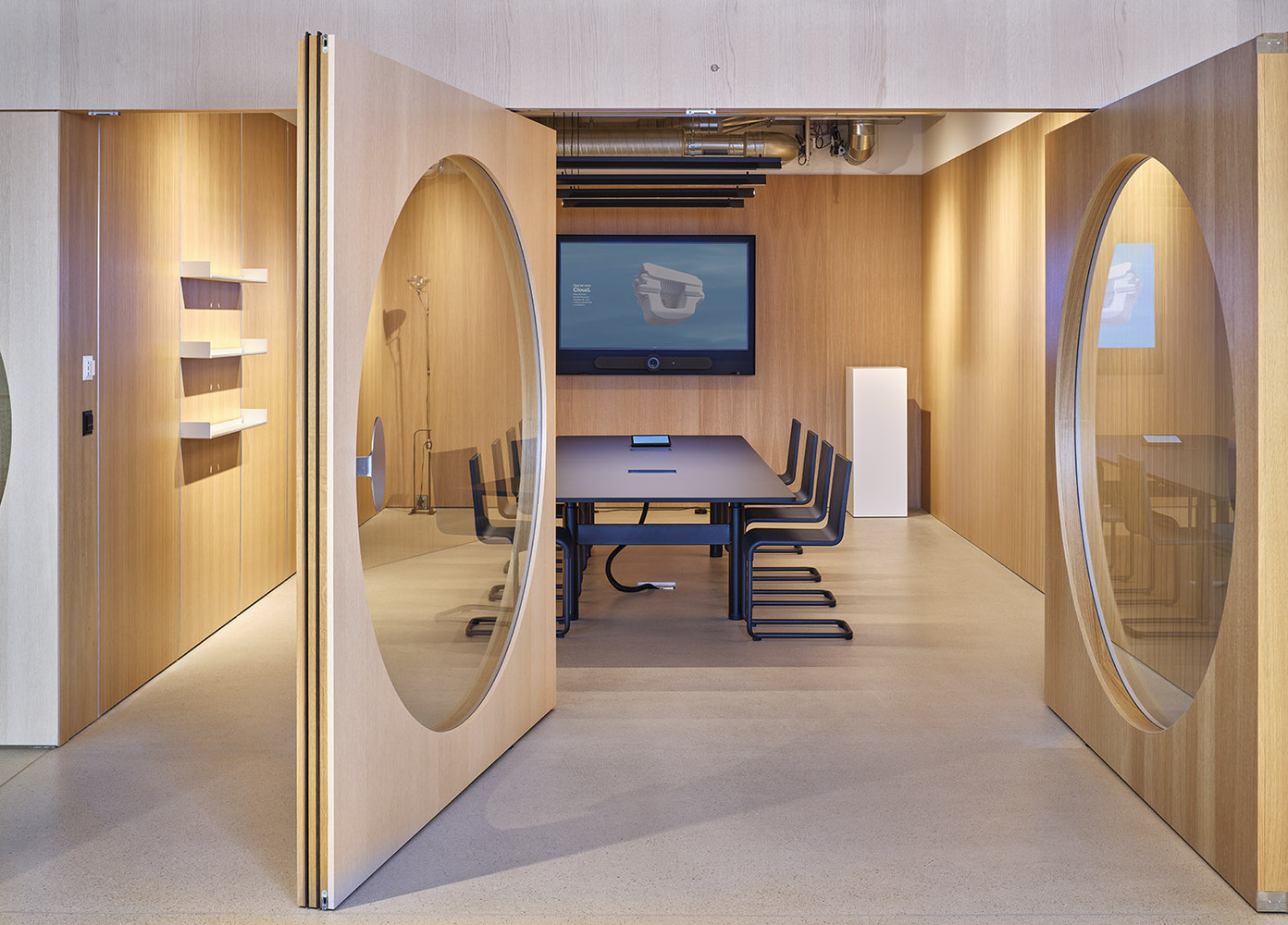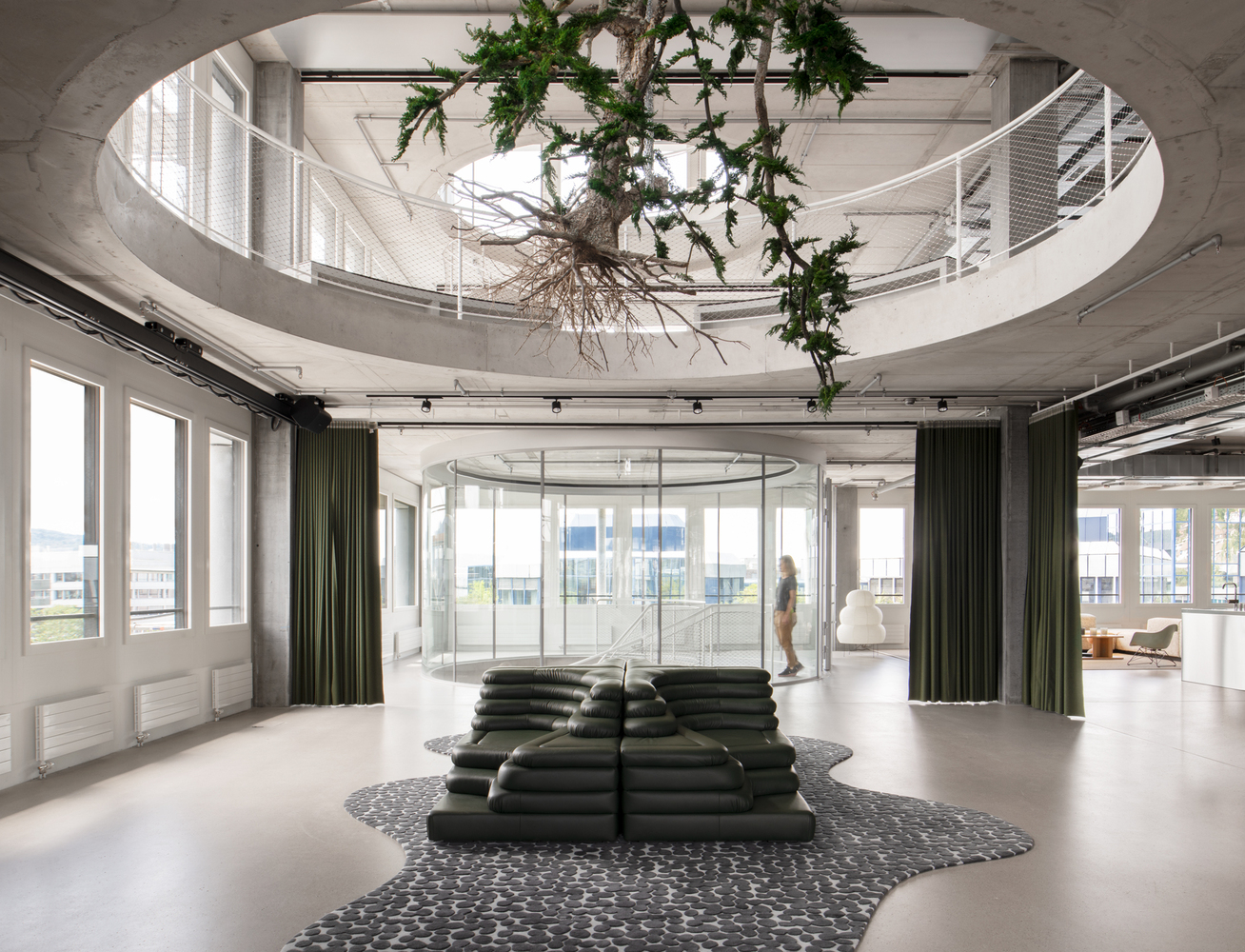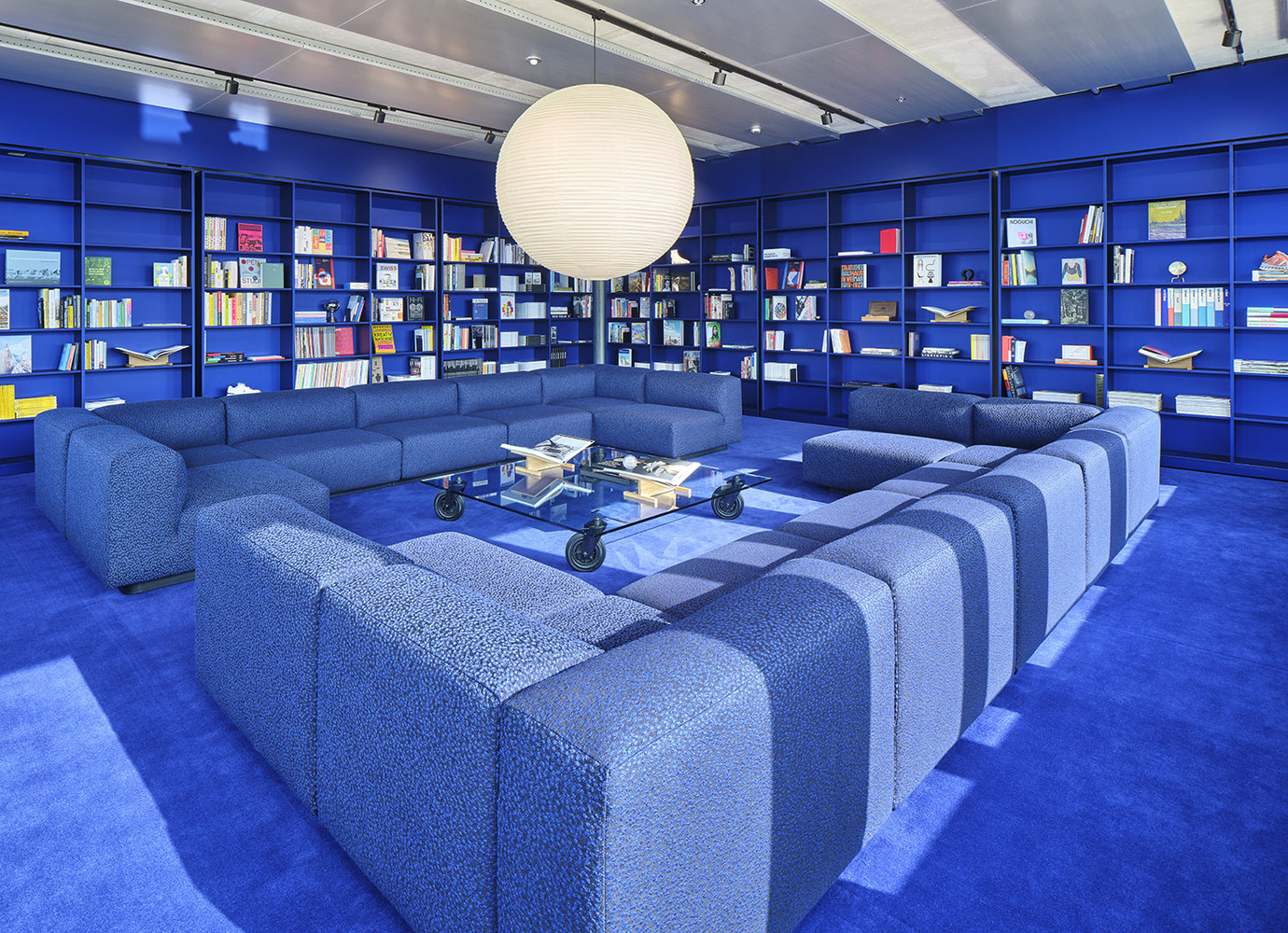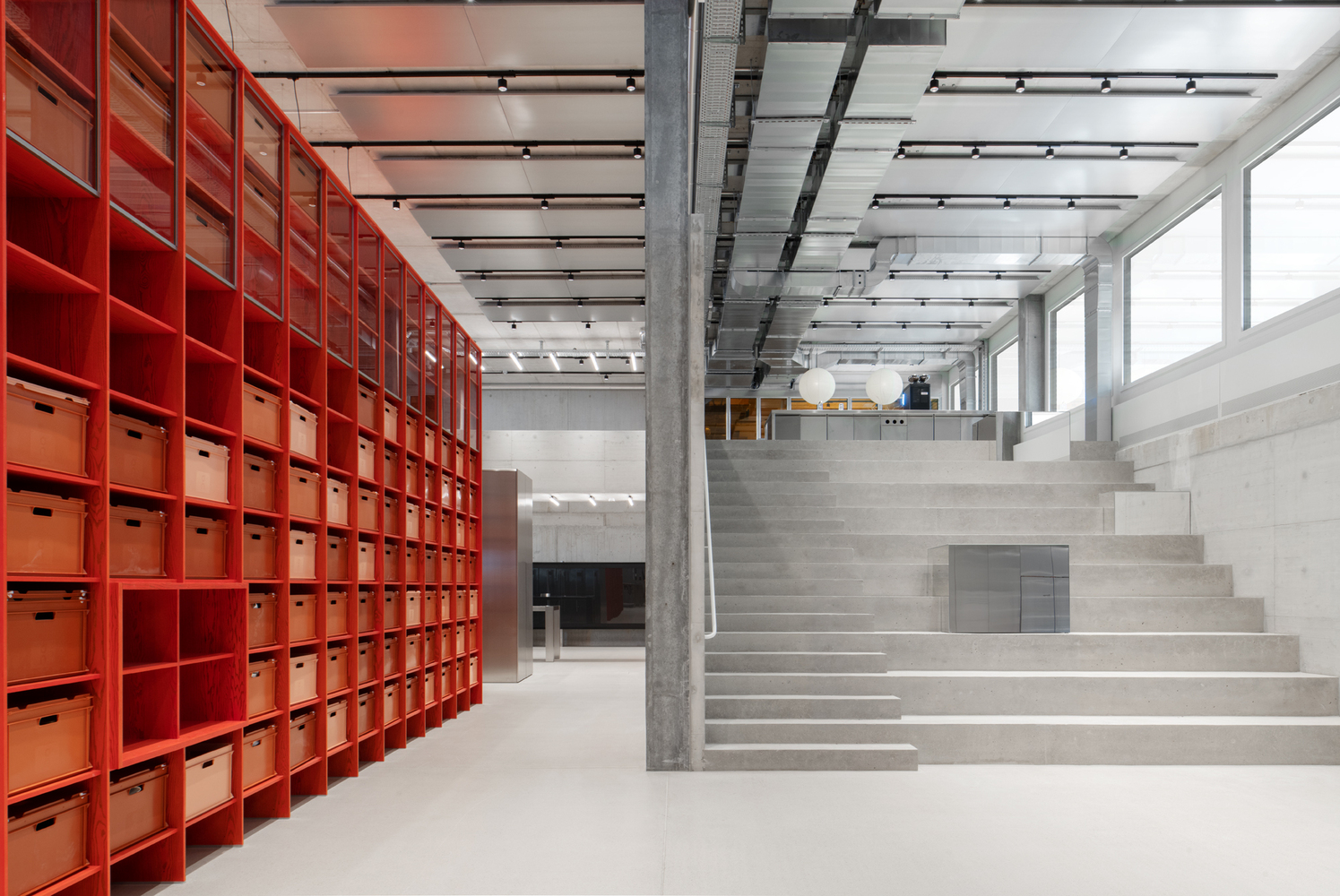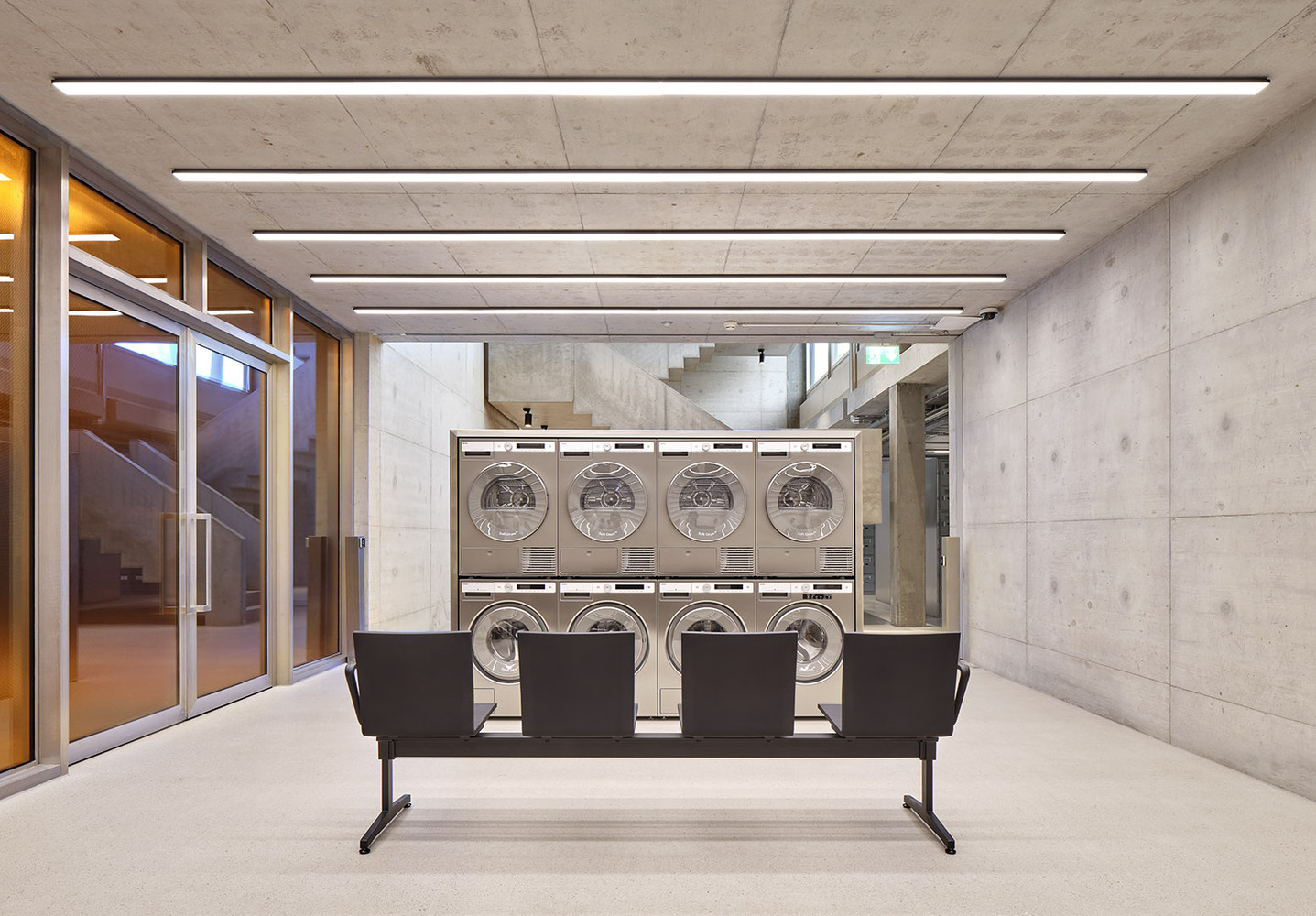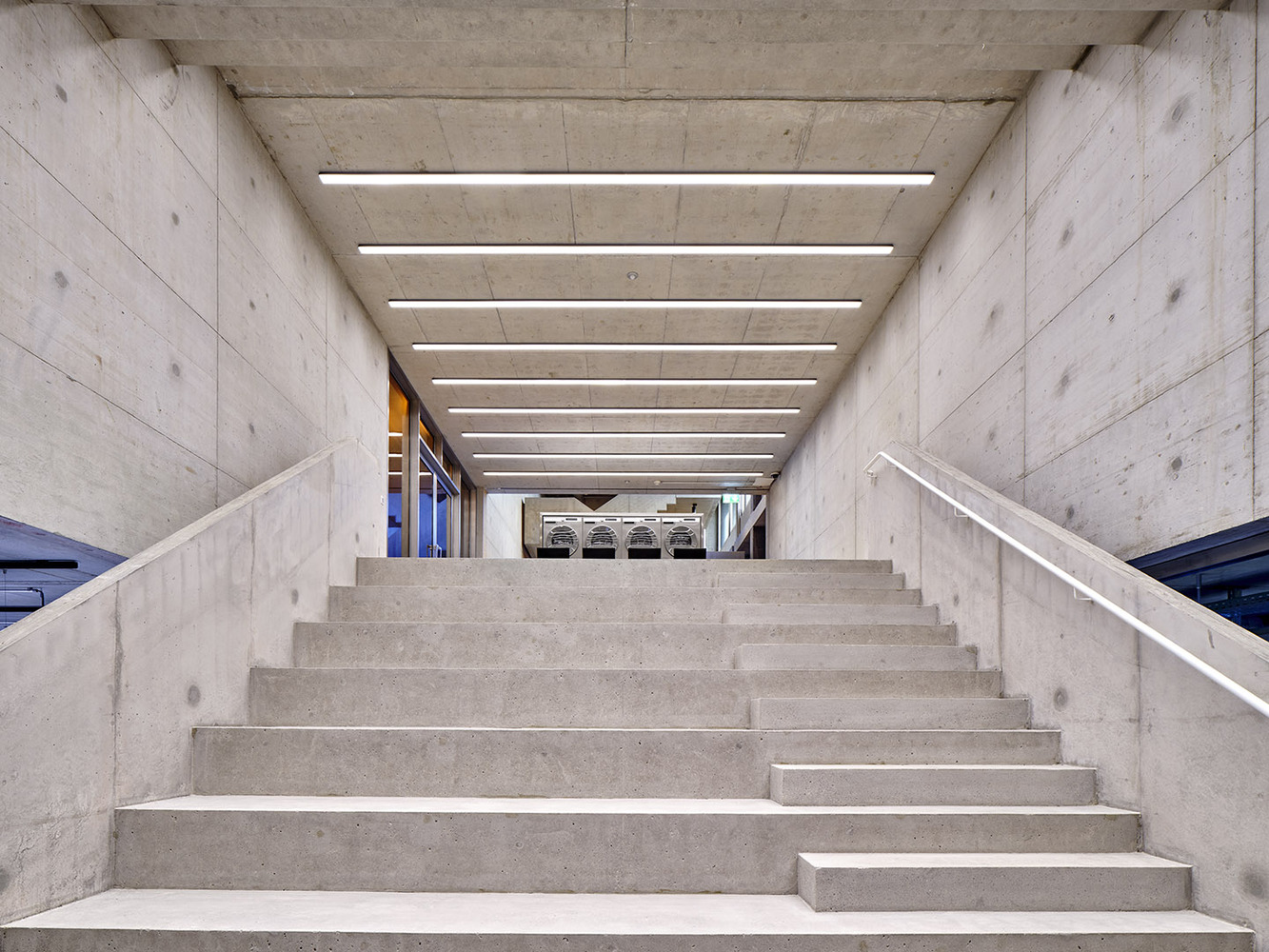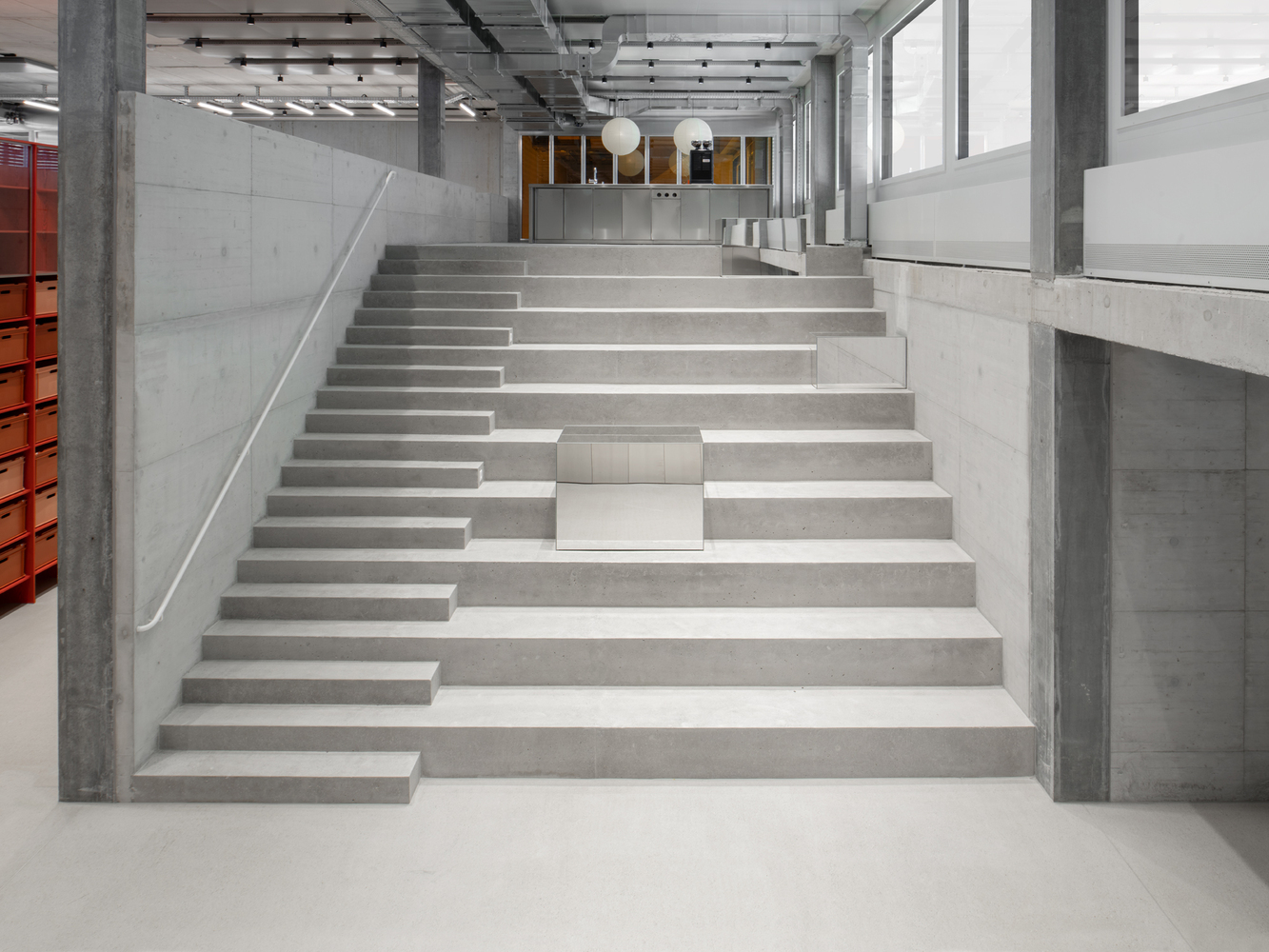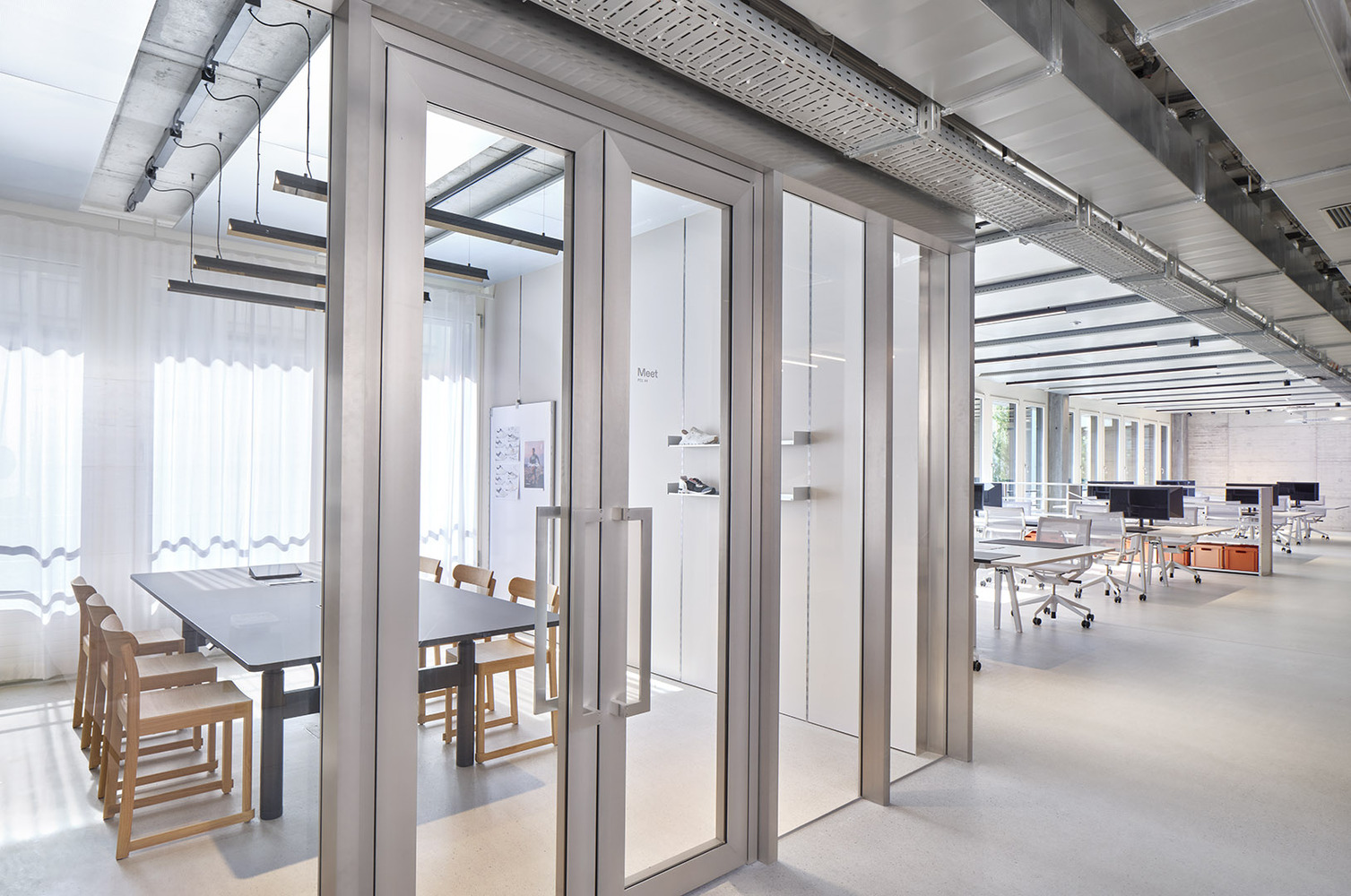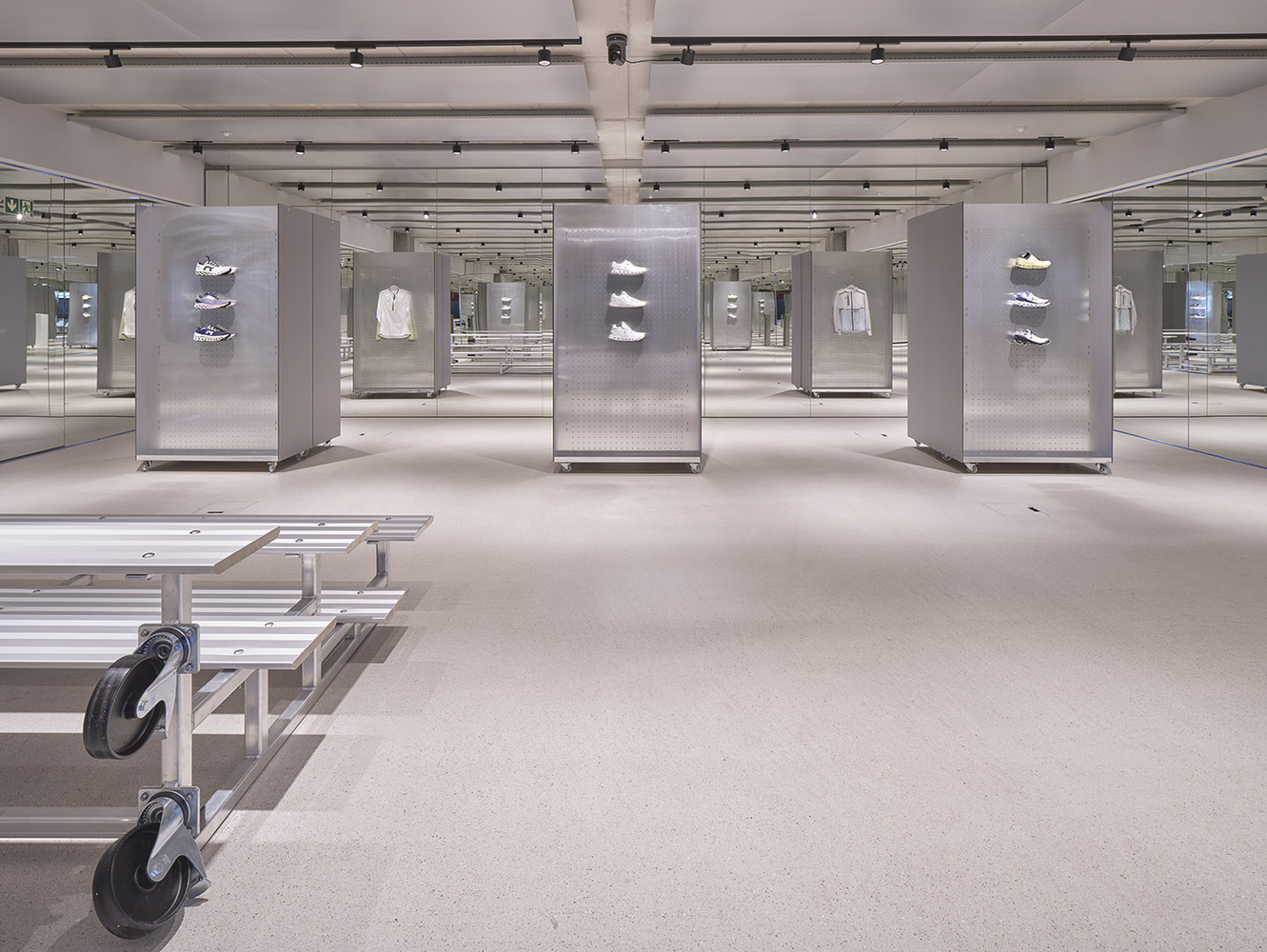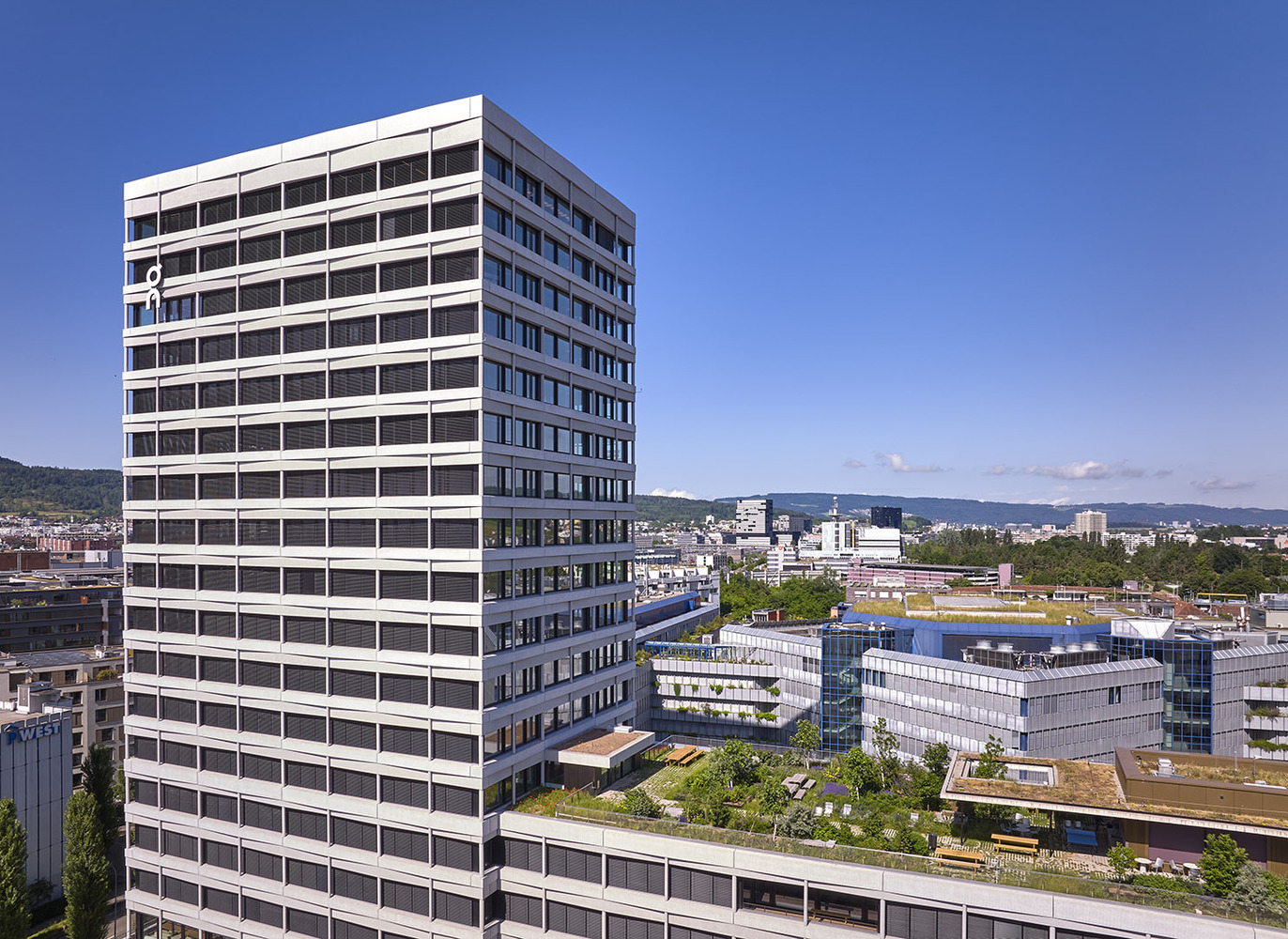 The Swiss brand On, a performance running shoe company, recently expanded their office space to accommodate their growing workforce. Specific Generic was asked to design a functional, flexible and attractive work environment that communicates the brand's values. Specific Generic has previously designed numerous retail spaces for the brand across the globe.

Nature, technology and human spirit has been the mantra while working with this 15 000 sqm space. As a result, elements that promote movement and interaction among employees are incorporated, such as a mountain trail inspired path that runs through the 17 stories complex, height-adjustable tables in 95% of the meeting rooms, an in-house gym, and water stations to encourage hydration.

The space is divided into neighbourhoods to provide a sense of community and social context. Each neighbourhood has three floors with different functions and employees can move between focus, social or collaborative areas.

The building's functions are laid out as experiences along the mountain trail going up the building. The steps are getting narrower and steeper for each floor going up, just like climbing a mountain. The bottom floors are characterised by earthy tones and heavy shapes, while the upper floors follow themes of forests, lakes, clouds and thin air at the border to space. This project doesn't just include workplaces, it also includes a conferencing area, bar, canteen, lab, workshops, studios, rooftop garden, library and an exhibition space.
from archdaily