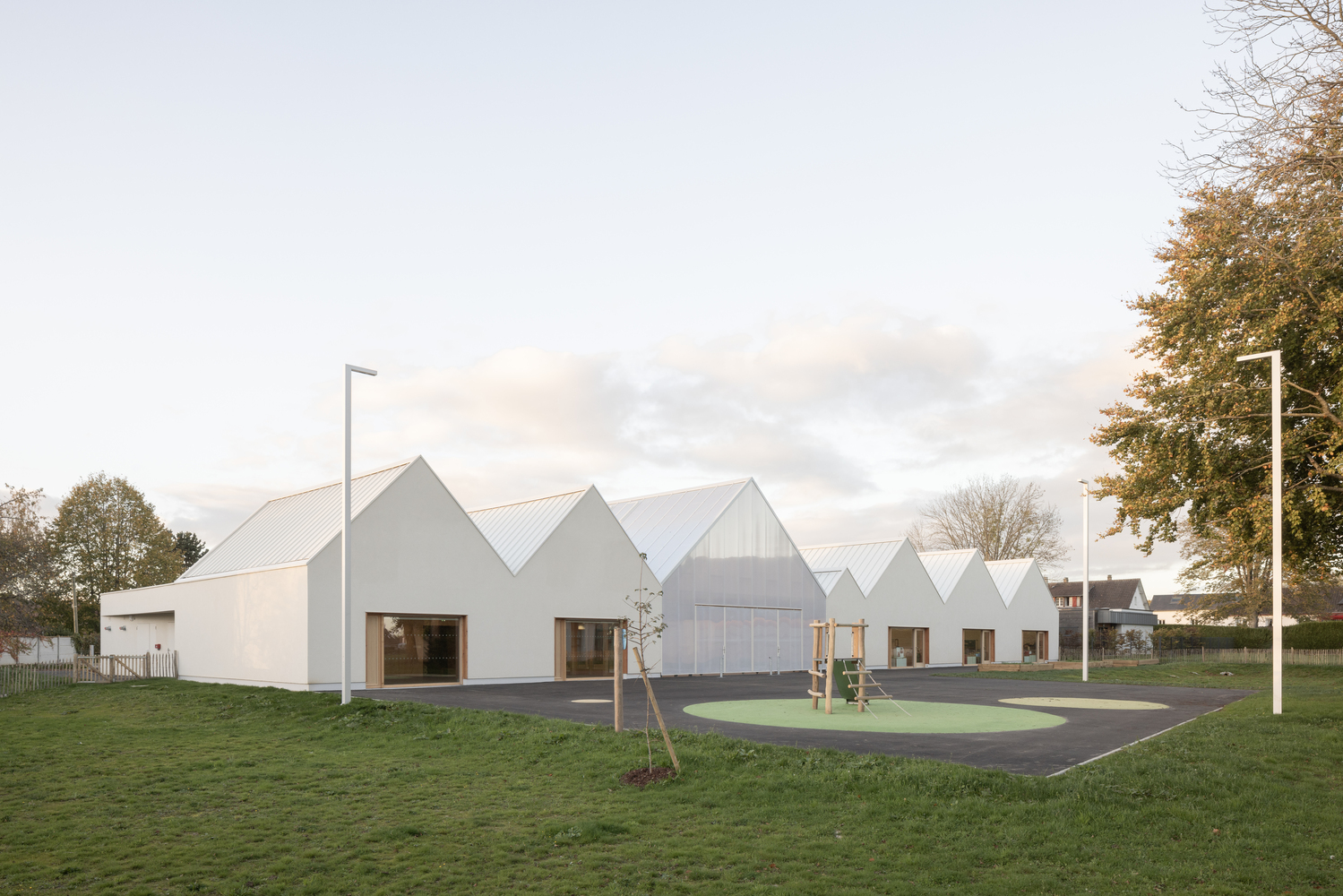 ACAU Architectes-Kindergarten in Saint-Ouen-Du-Tilleul
연속된 박공지붕의 형상은 주변지역의 주거의 모습을 띈다.
이러한 모습 또한 안정적인 공간 구현을 위해서 사용되는 목재가구와 건축의 기능적 요건을 바탕으로 완성된다.
어린아이들이 사용하는 공간에 대한 고려는 친환경적인 재료의 적용으로 발현된다.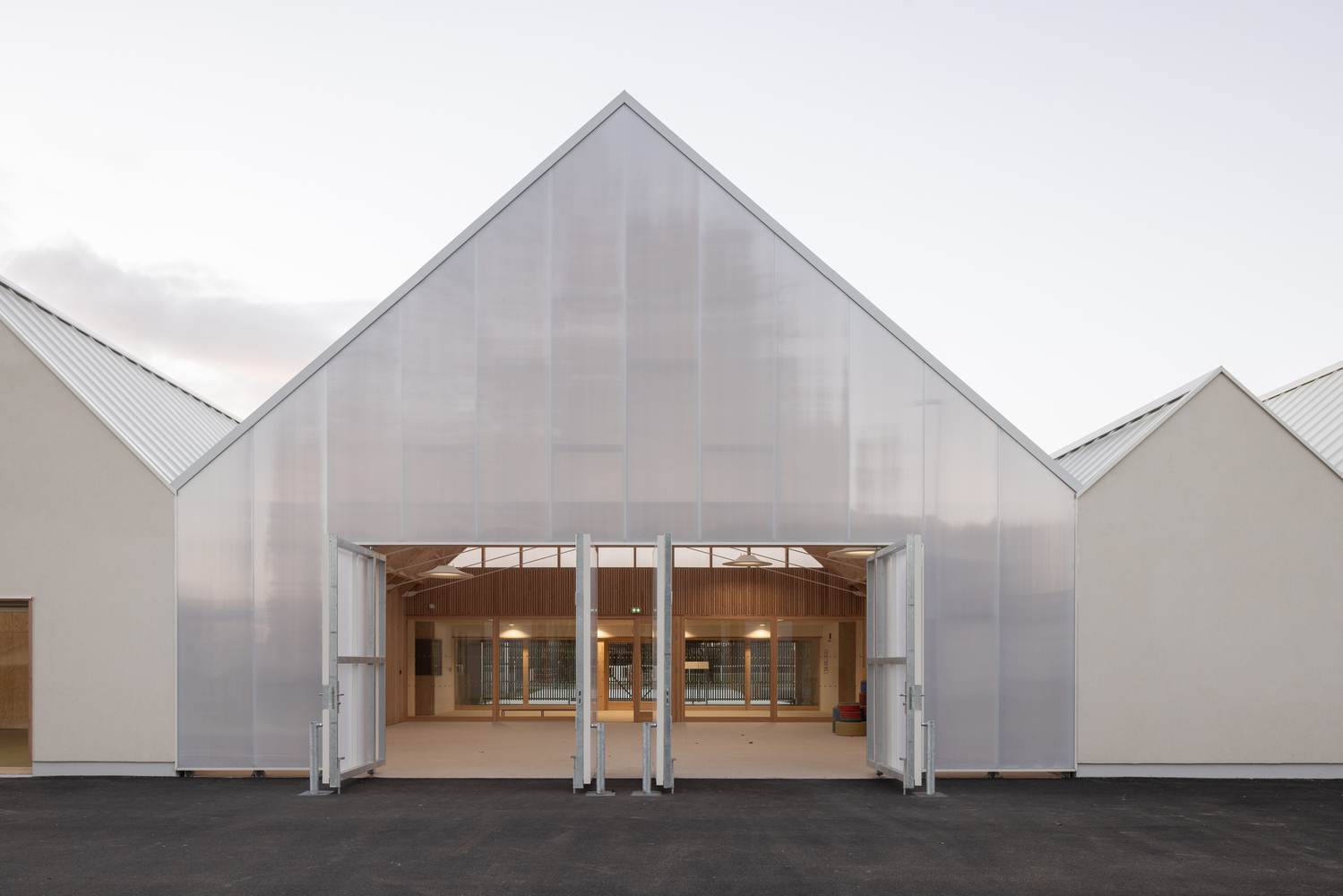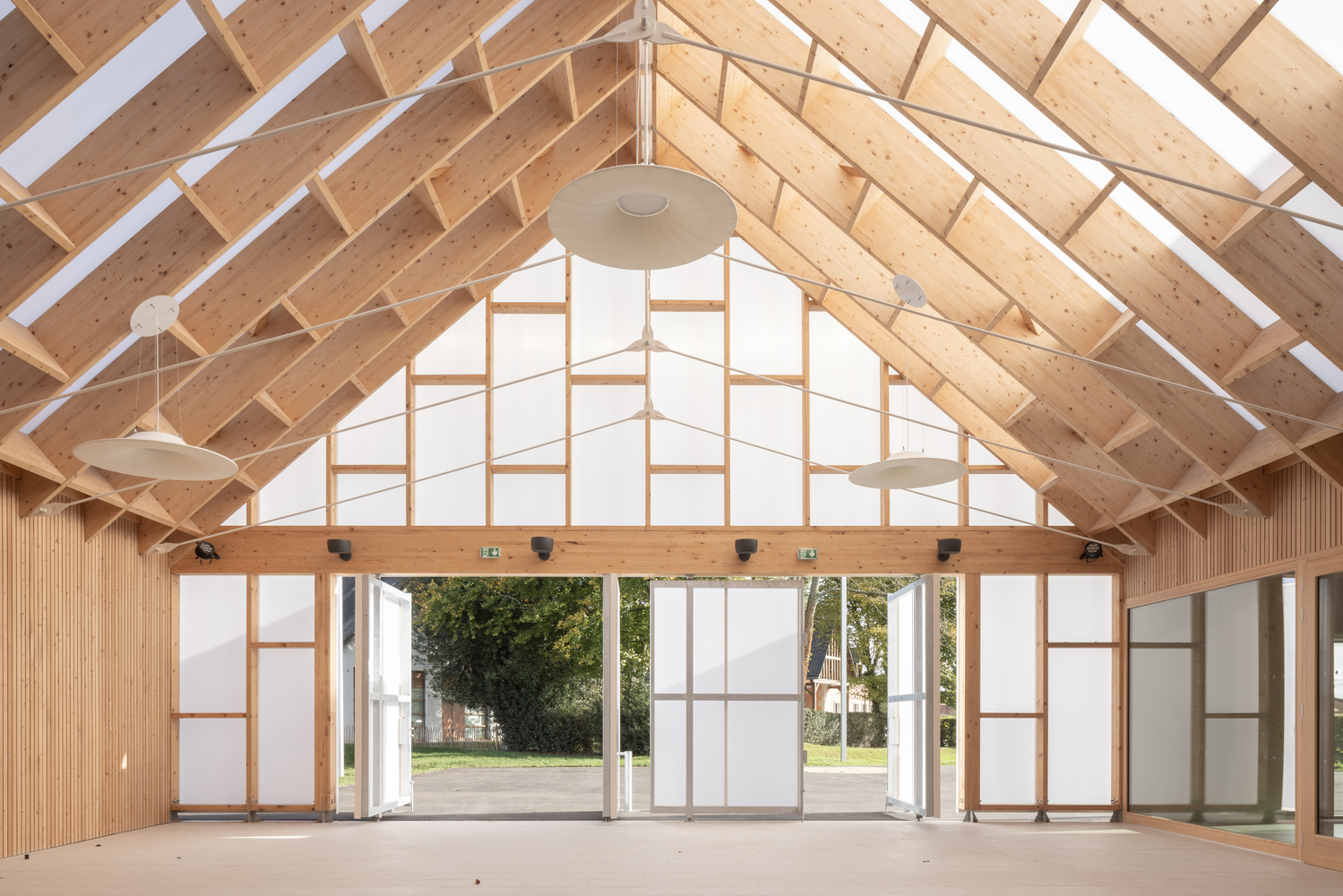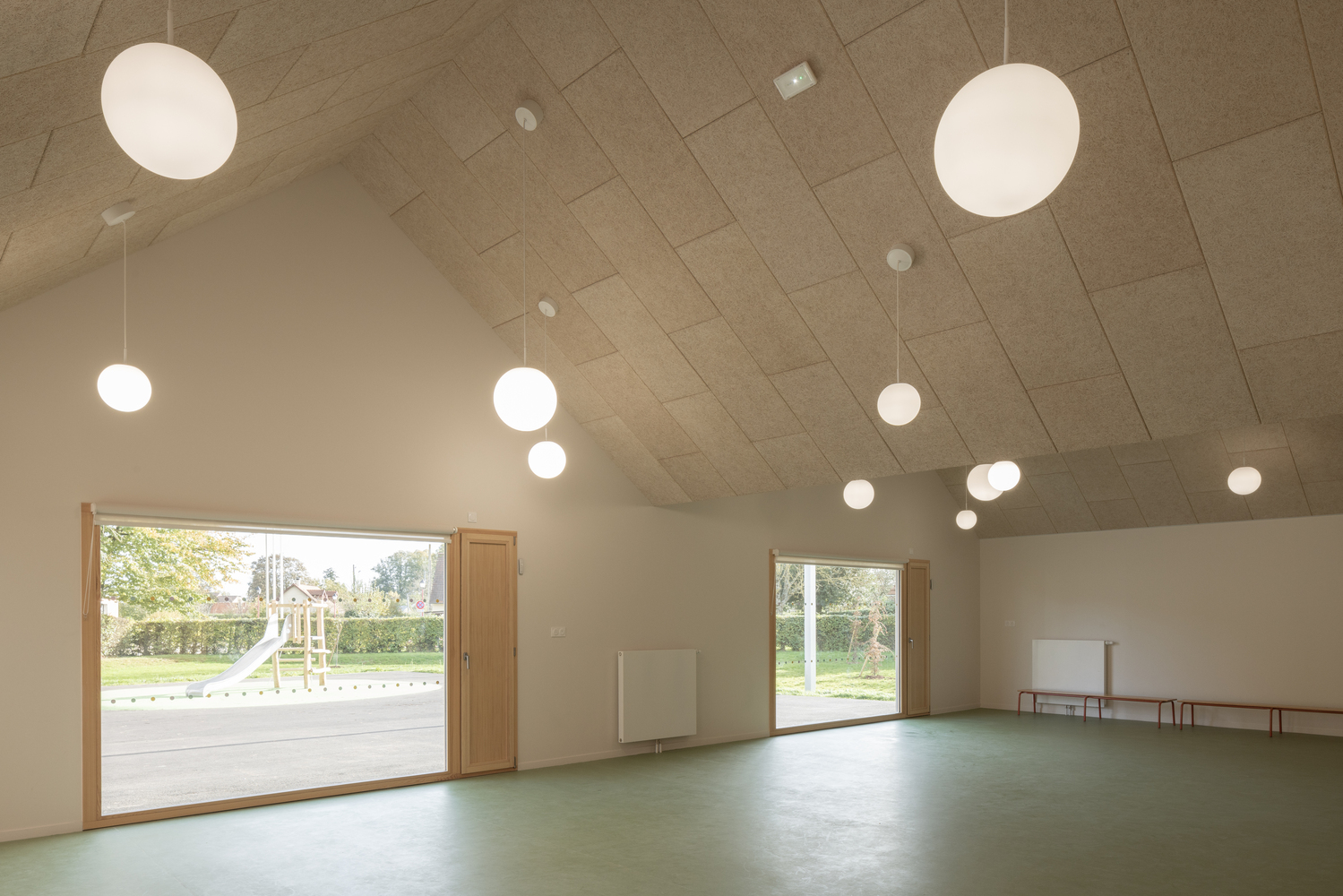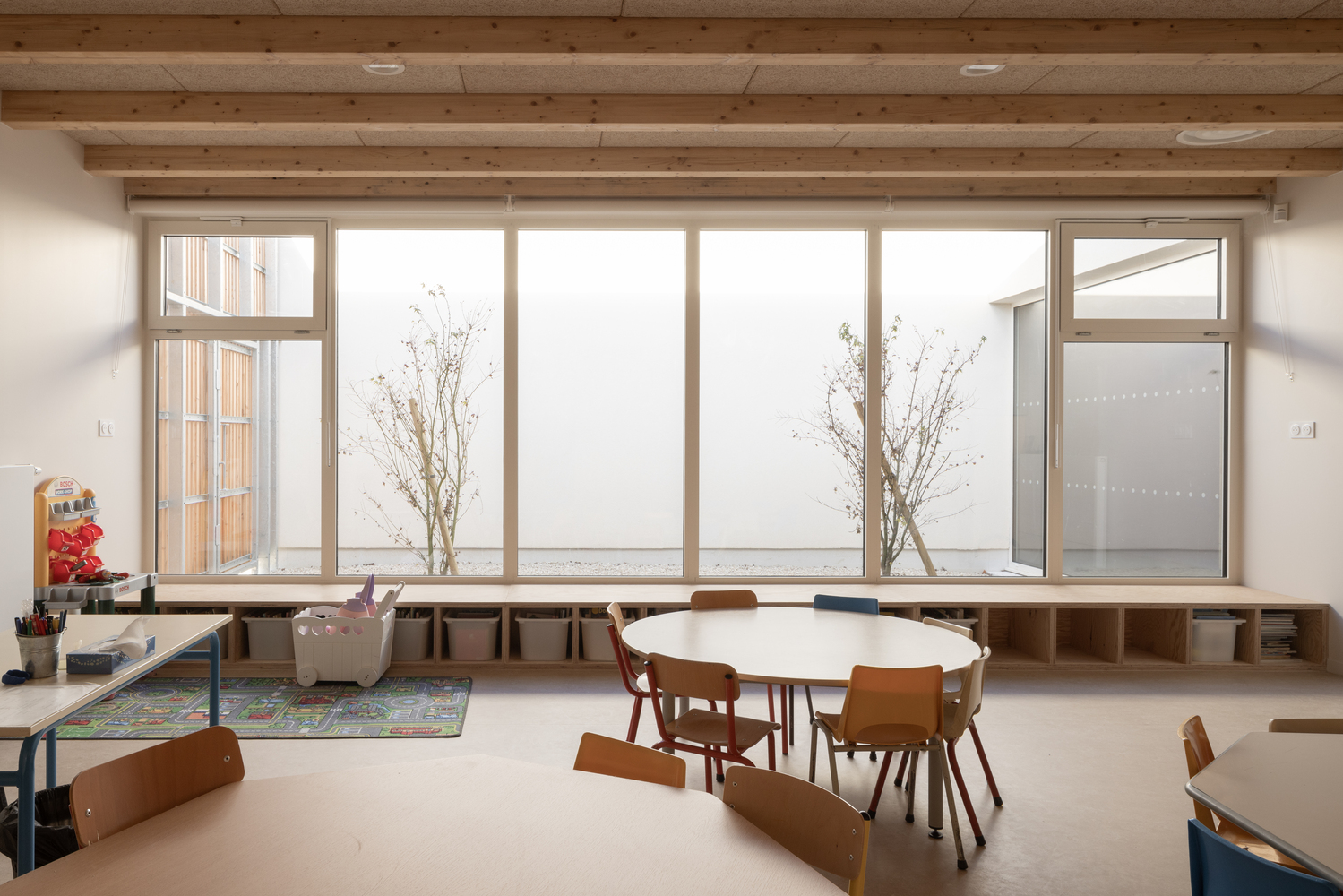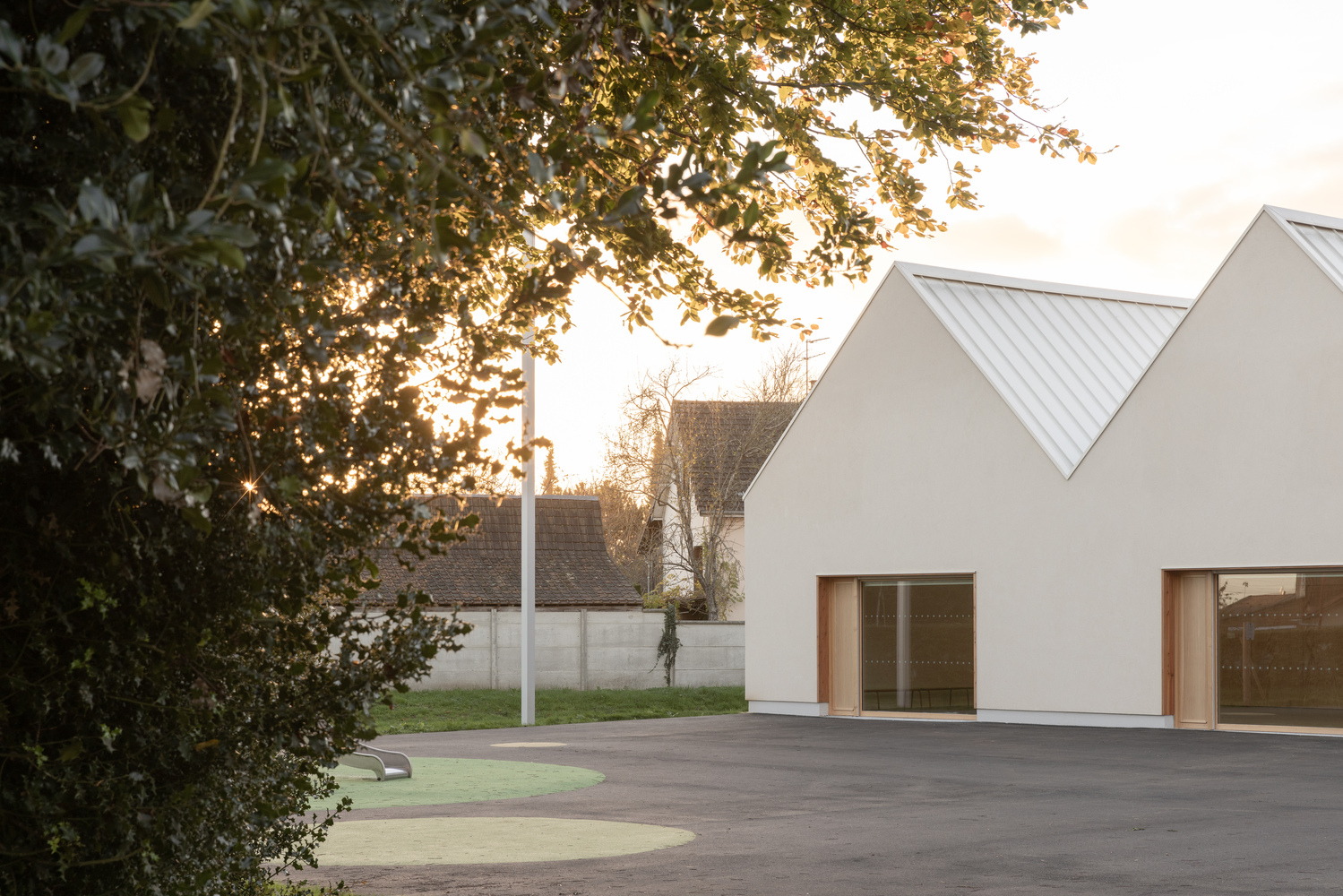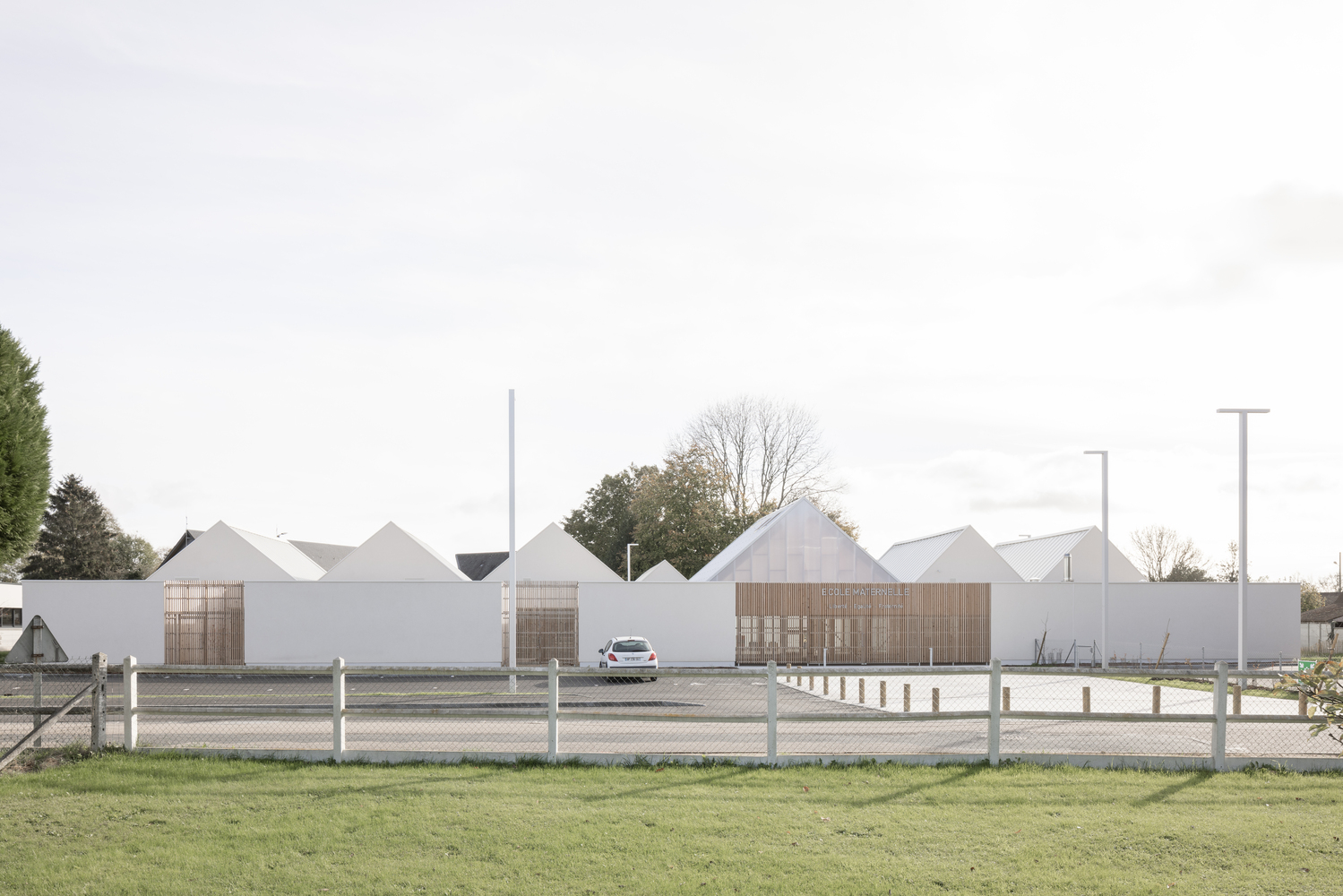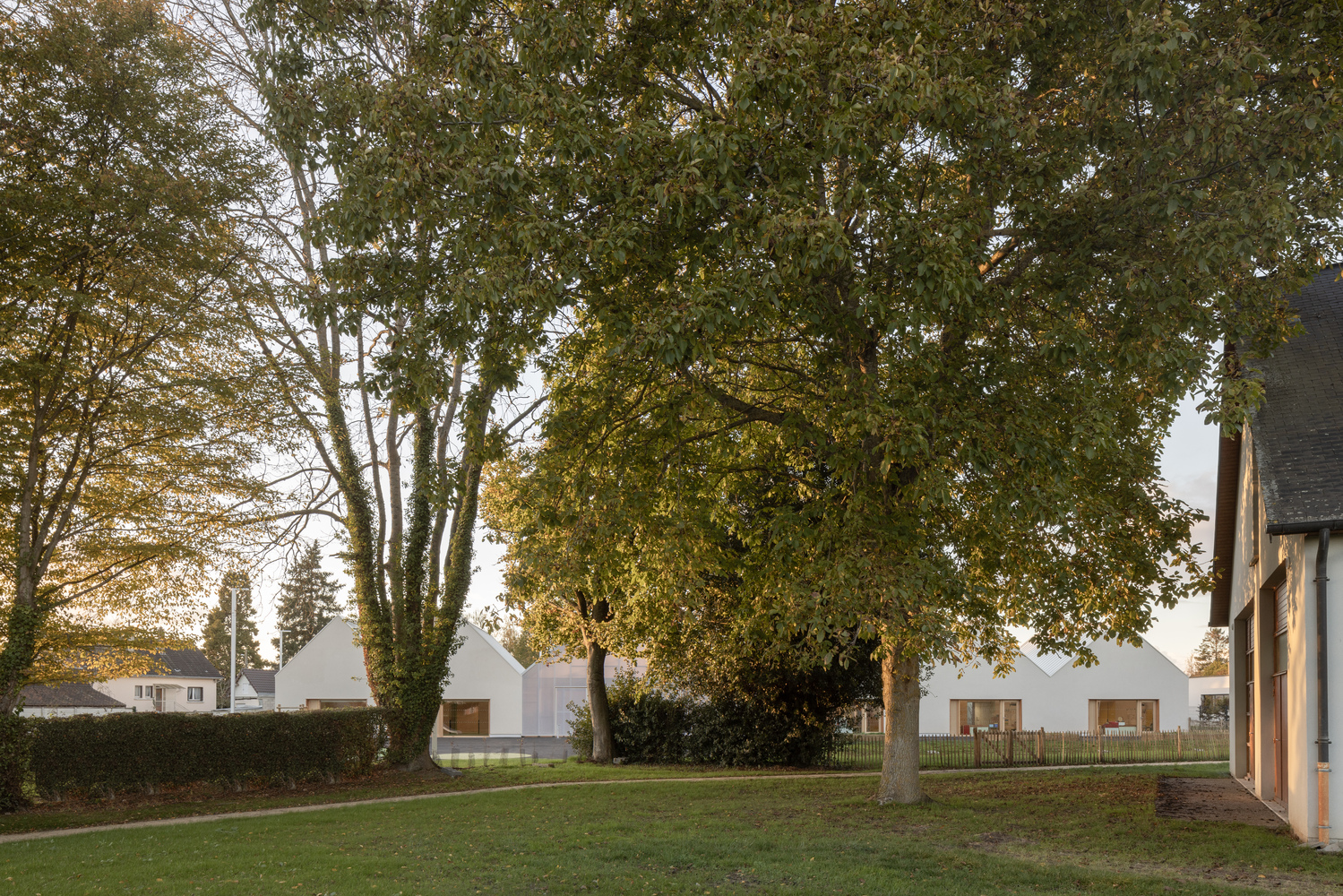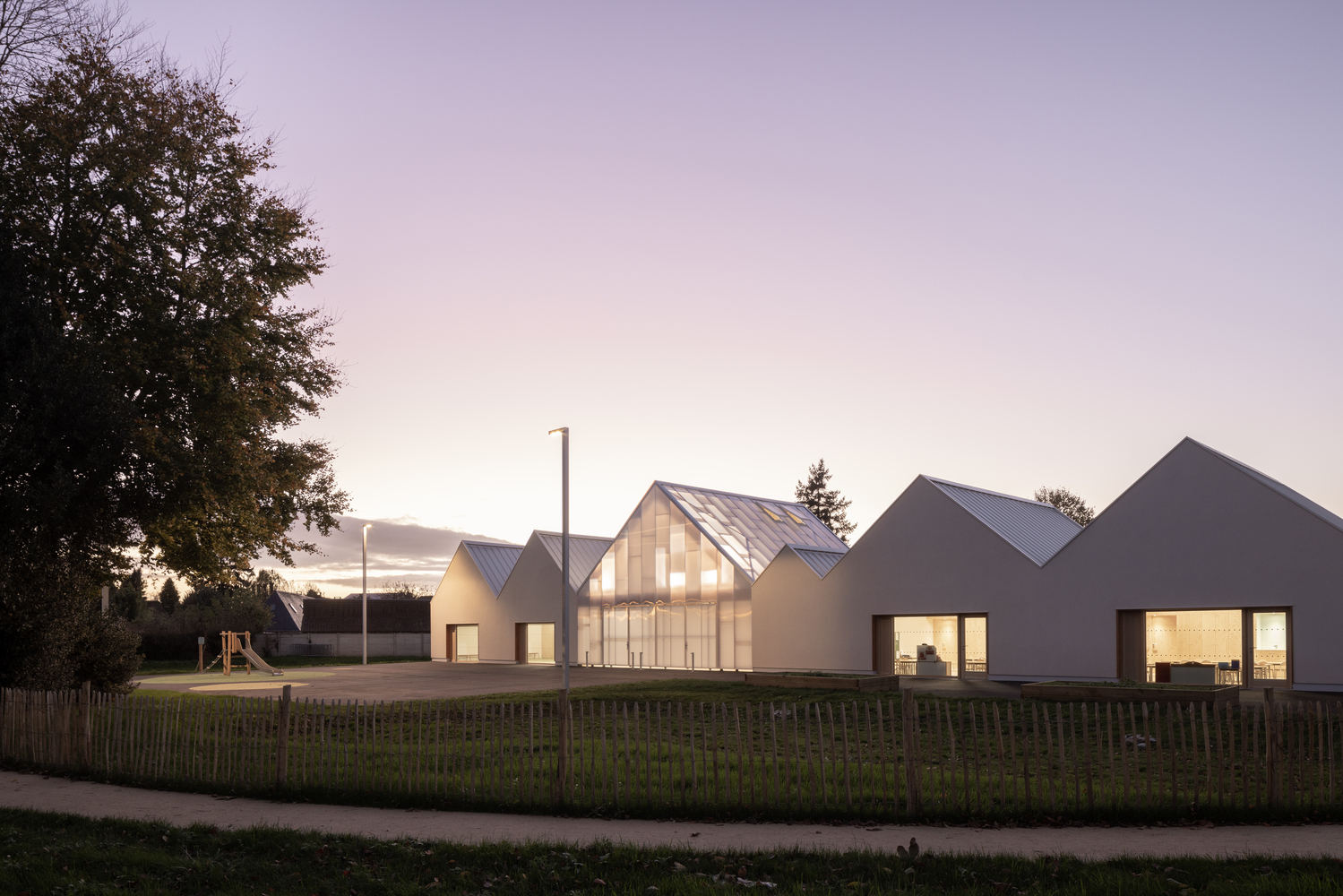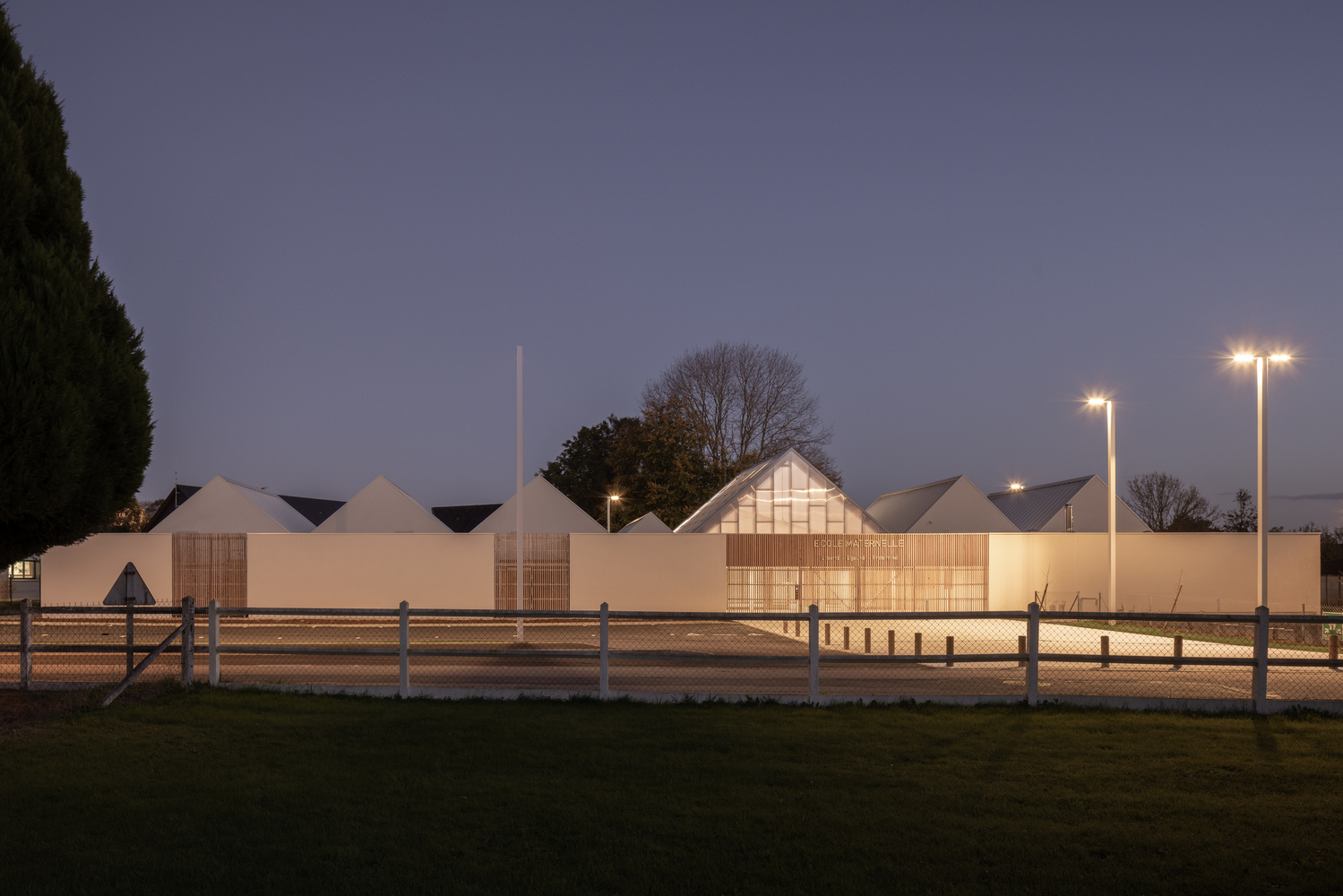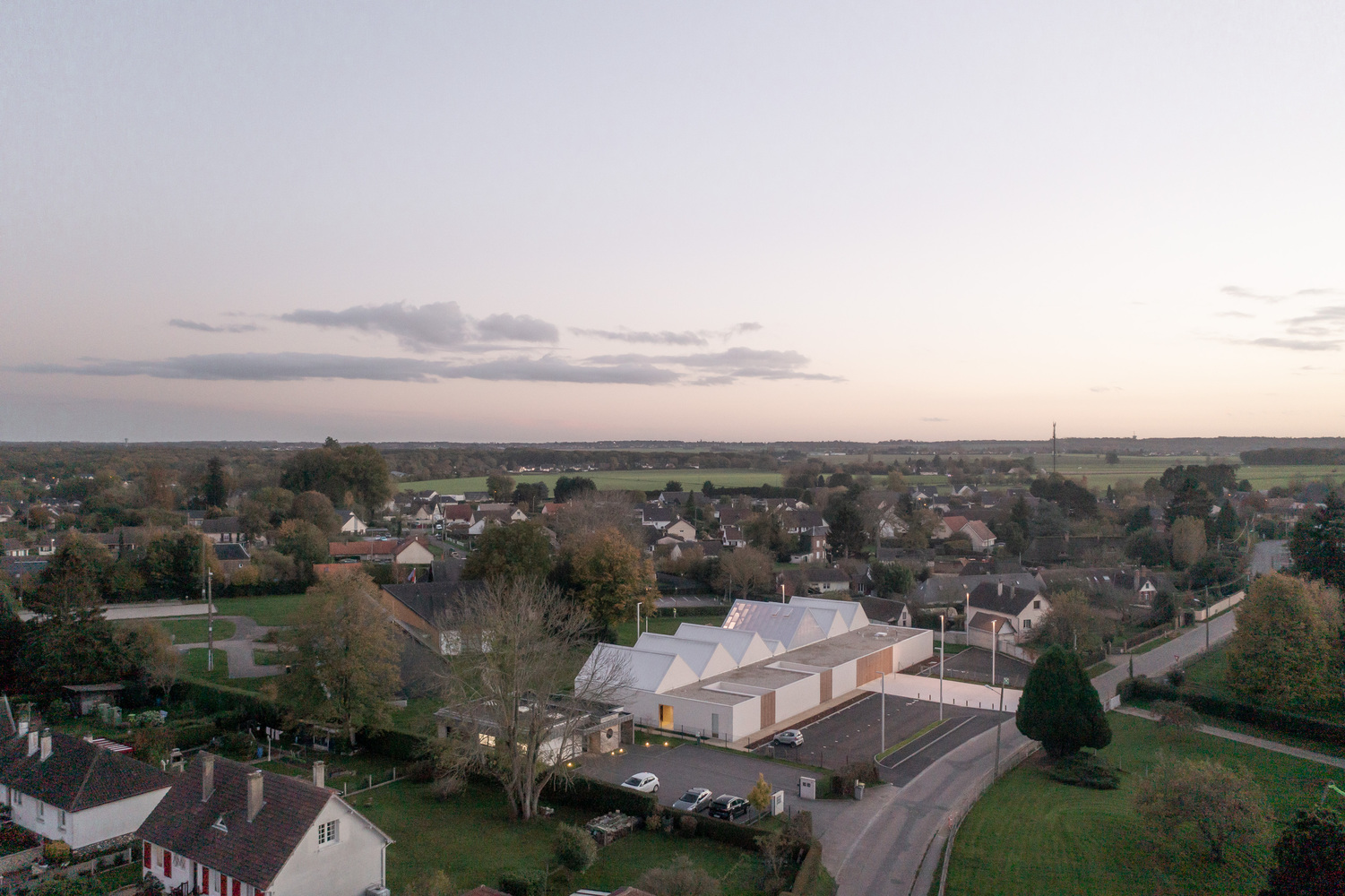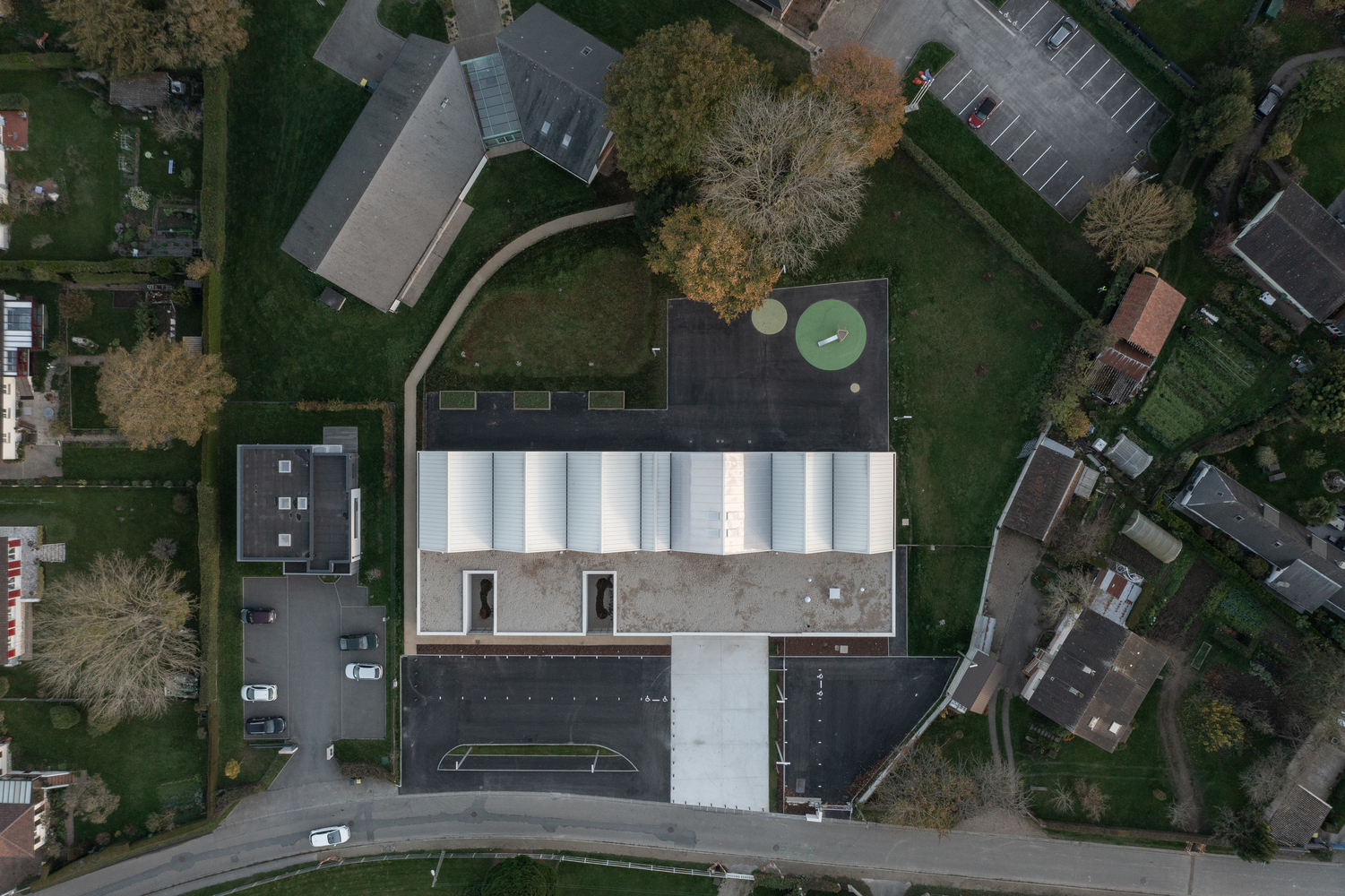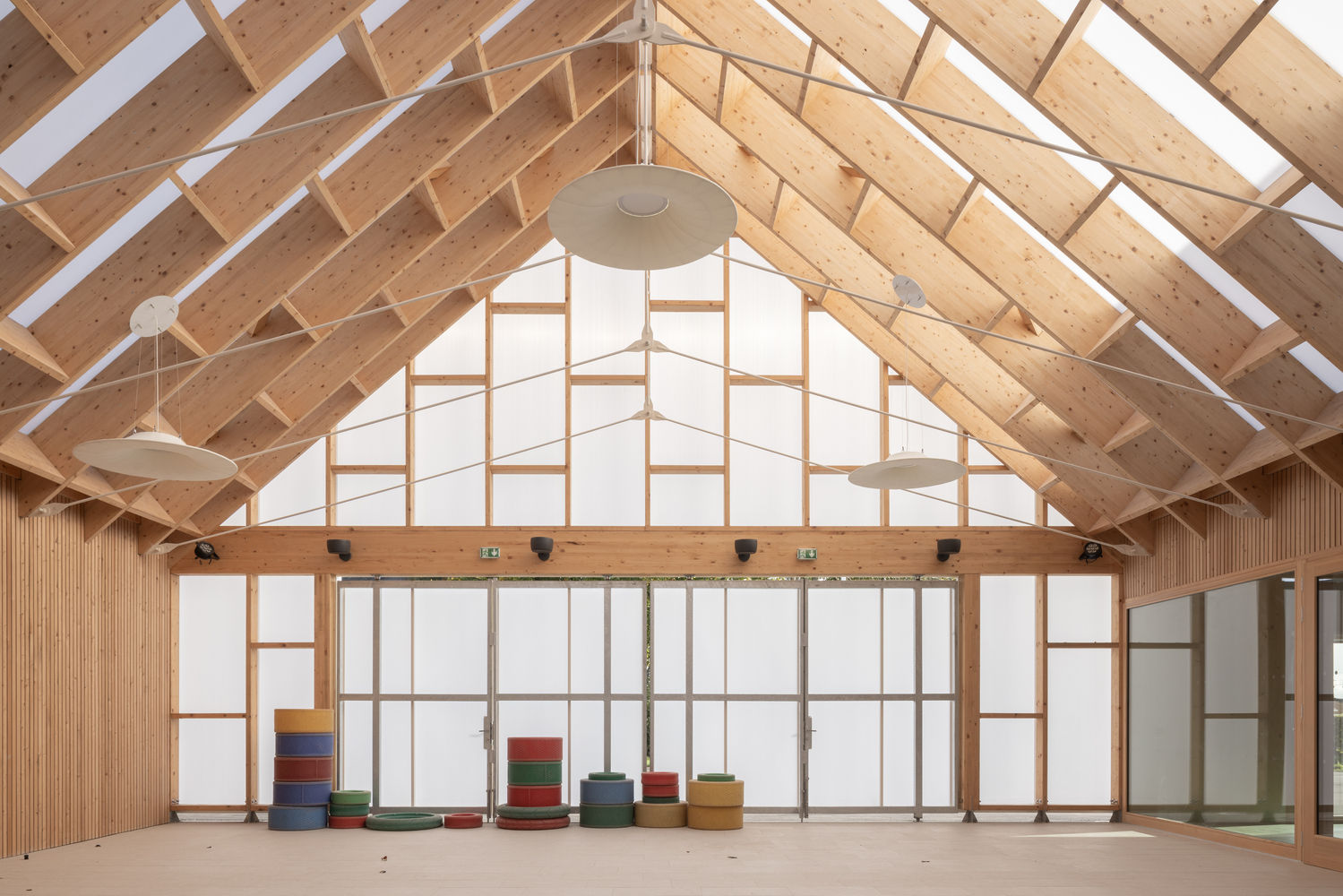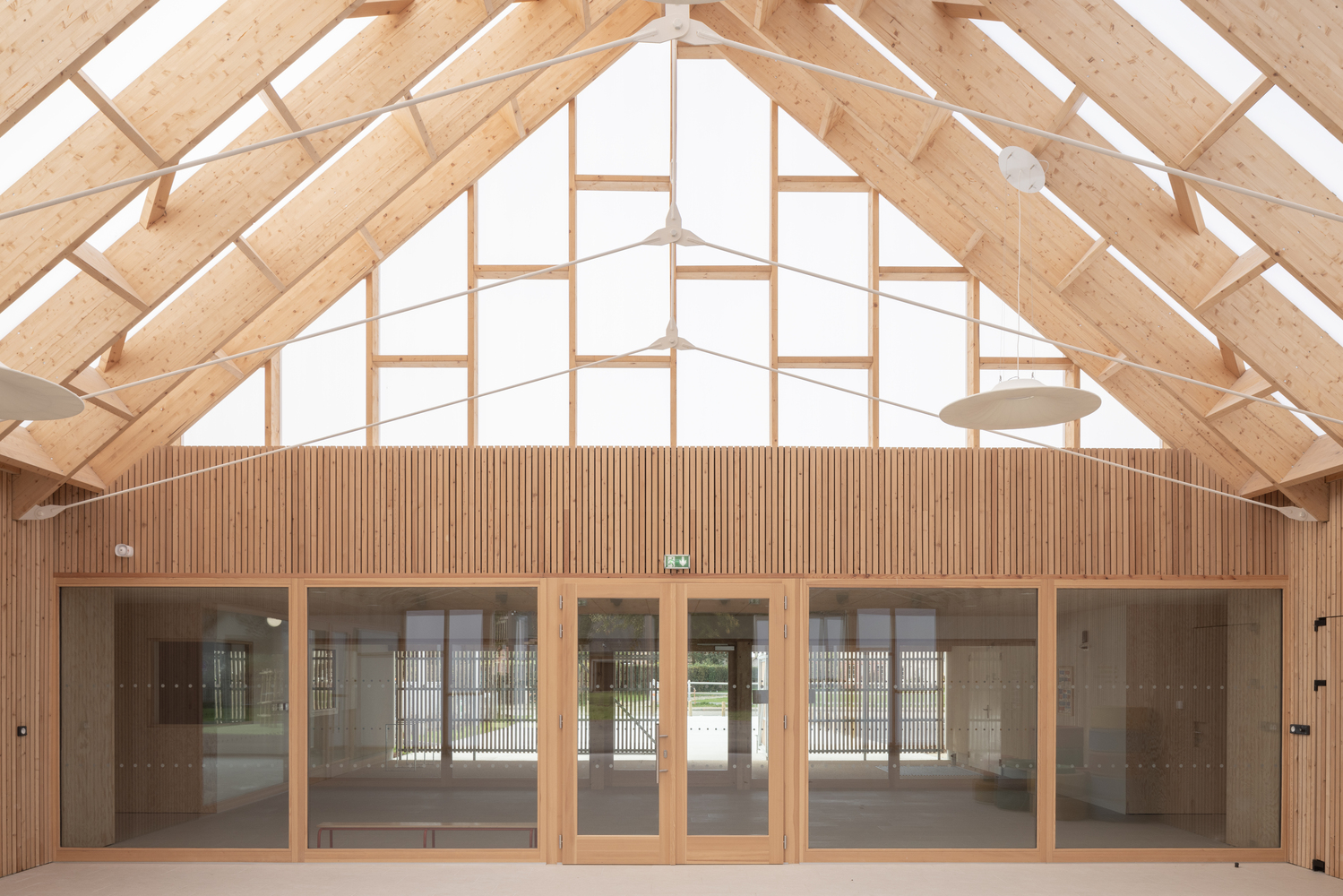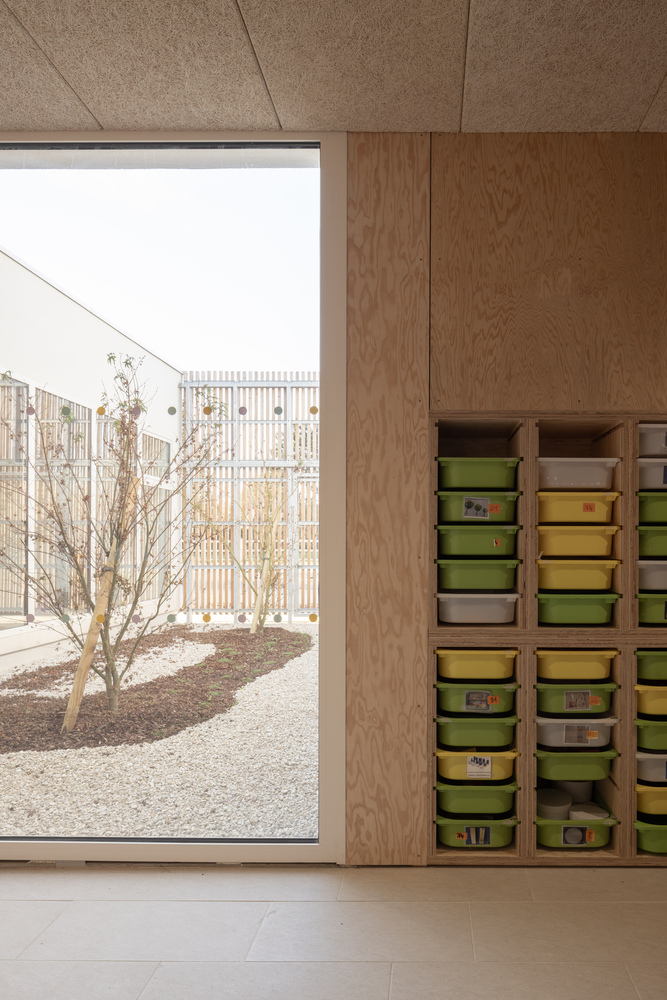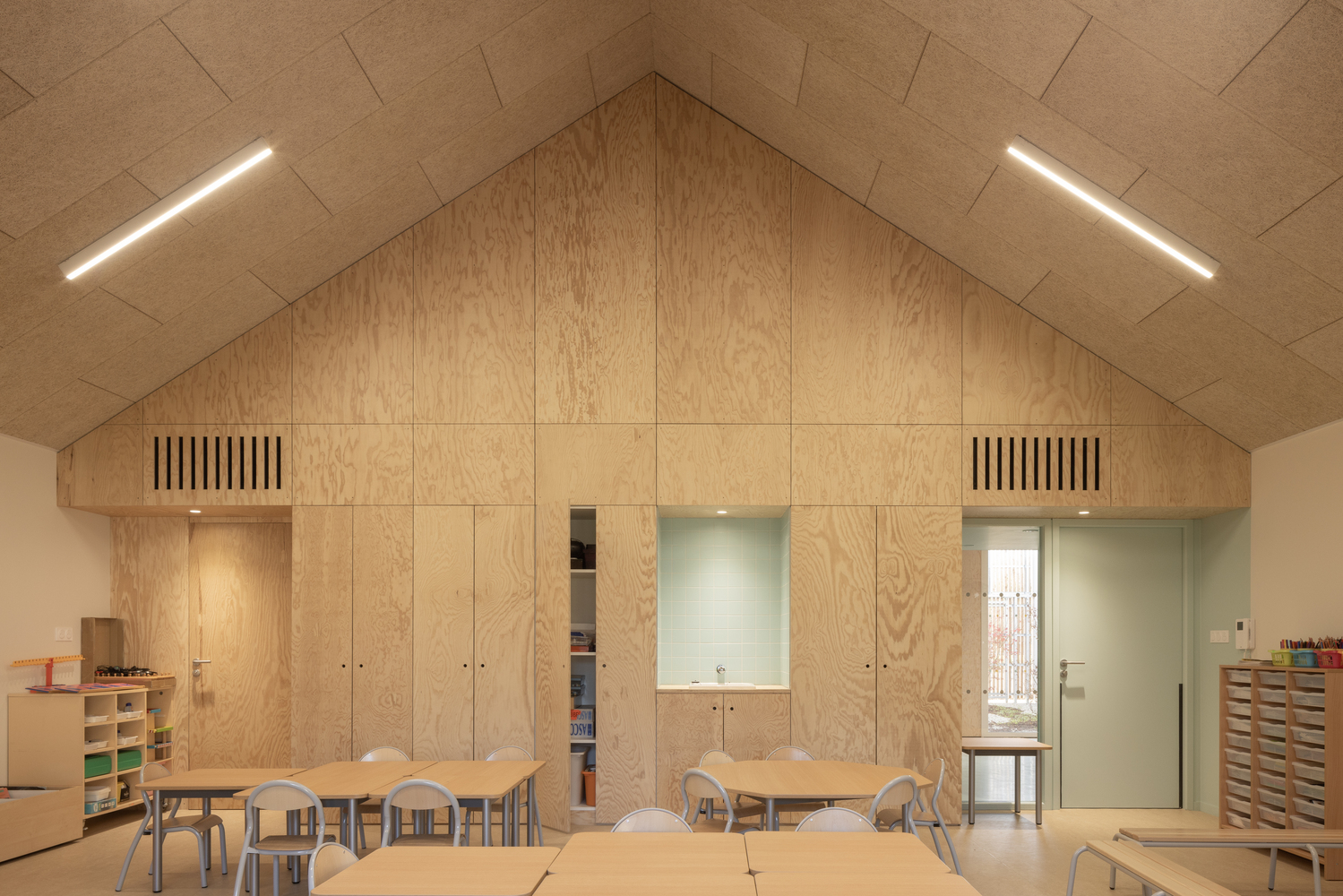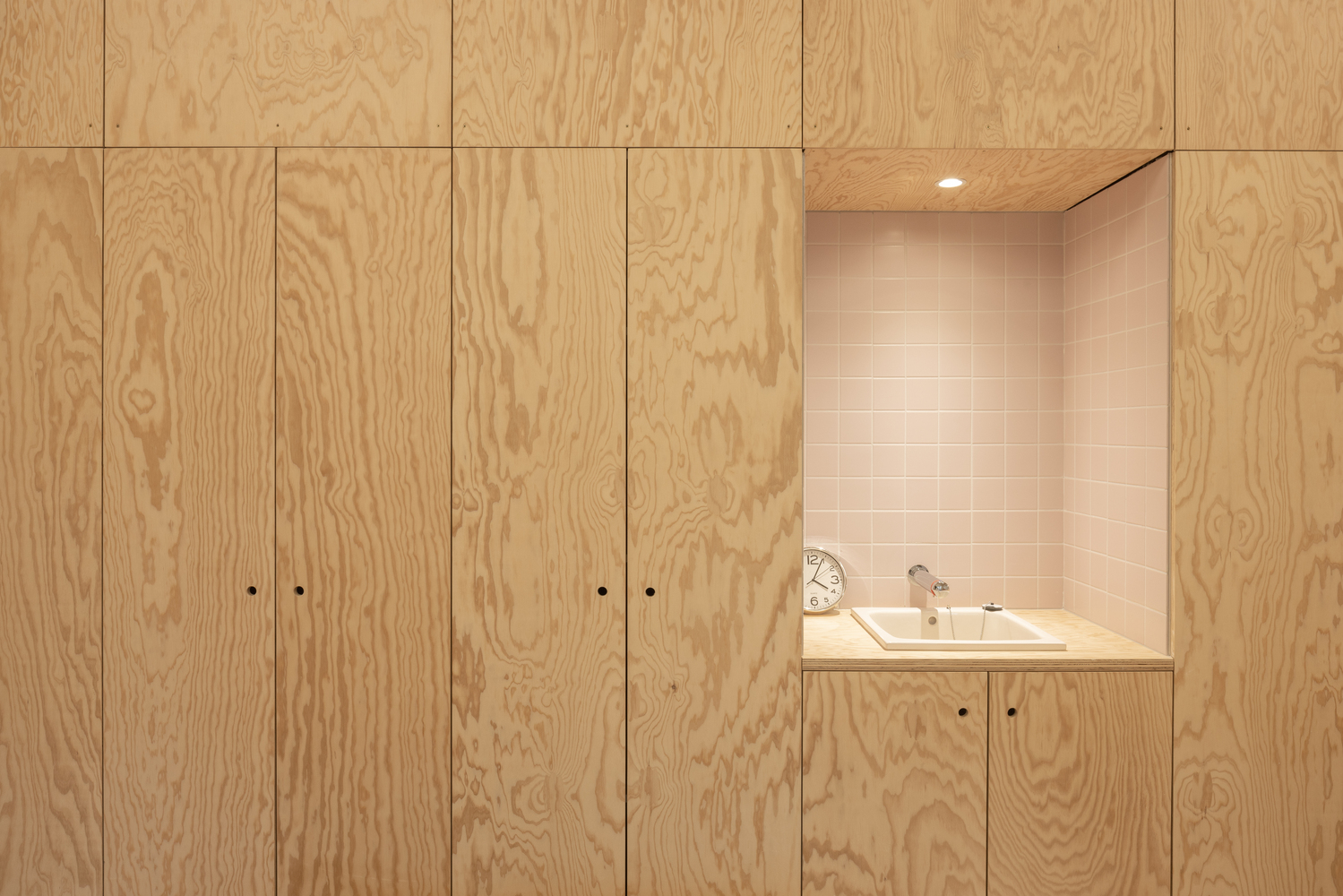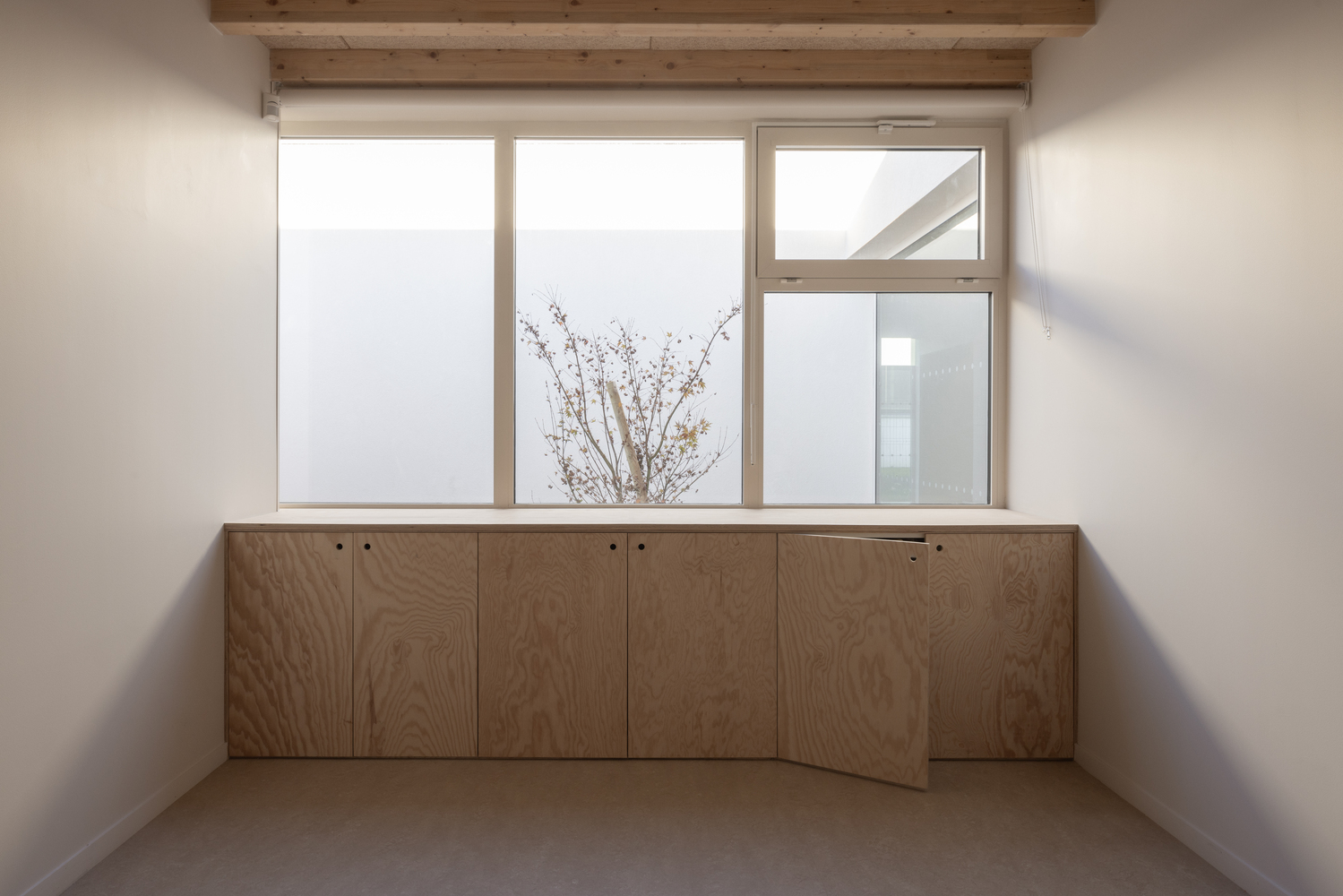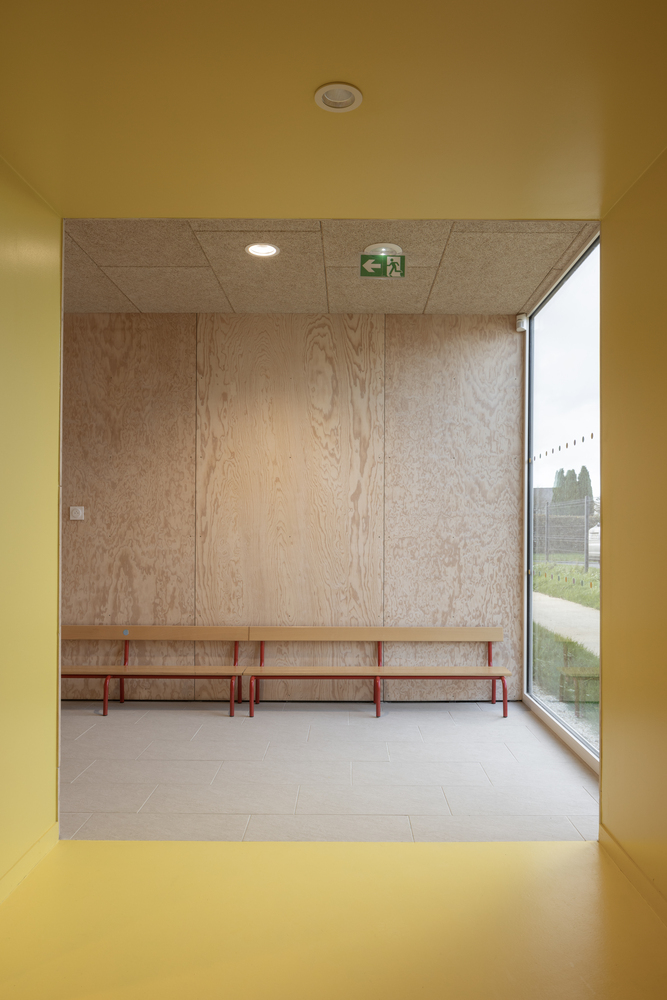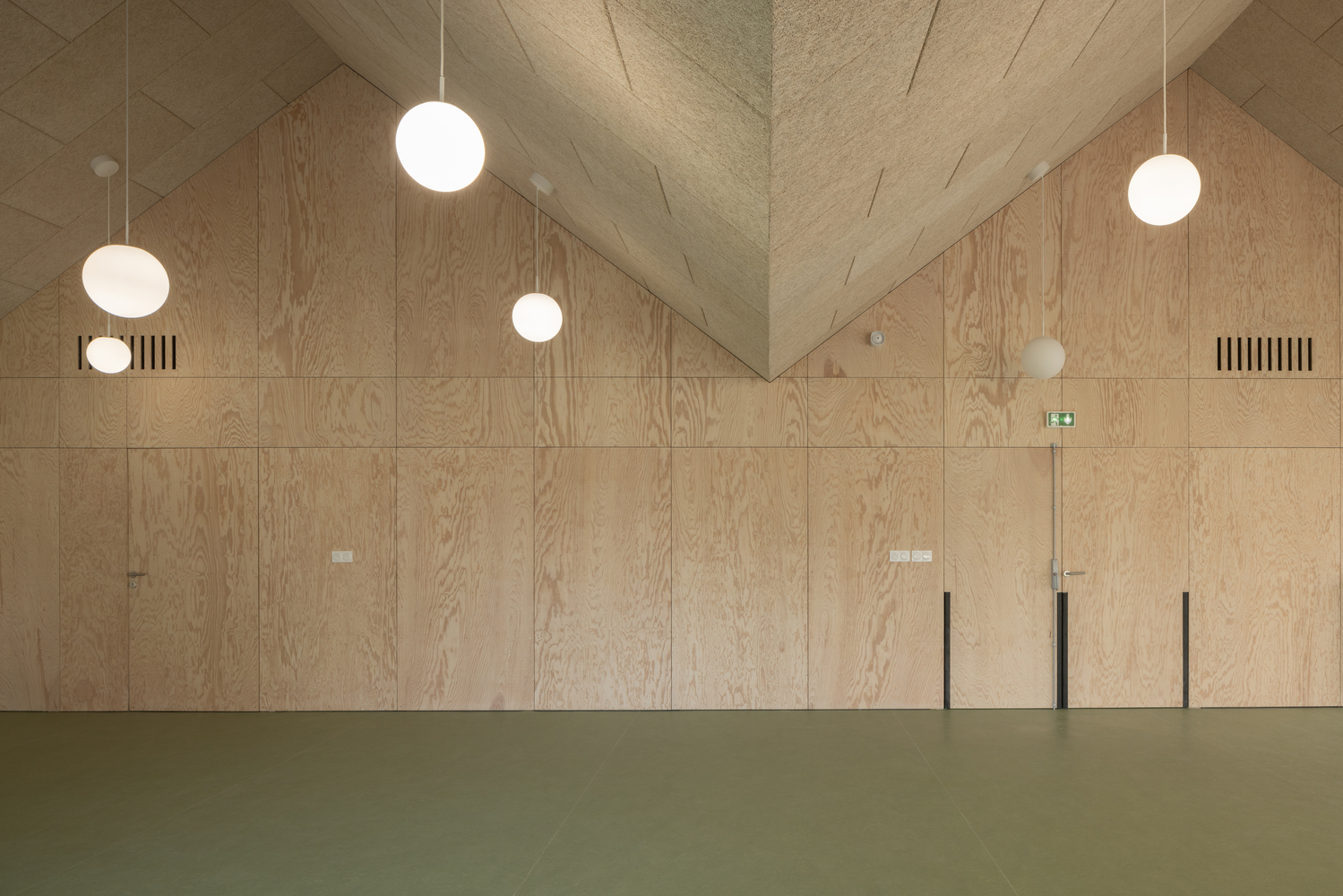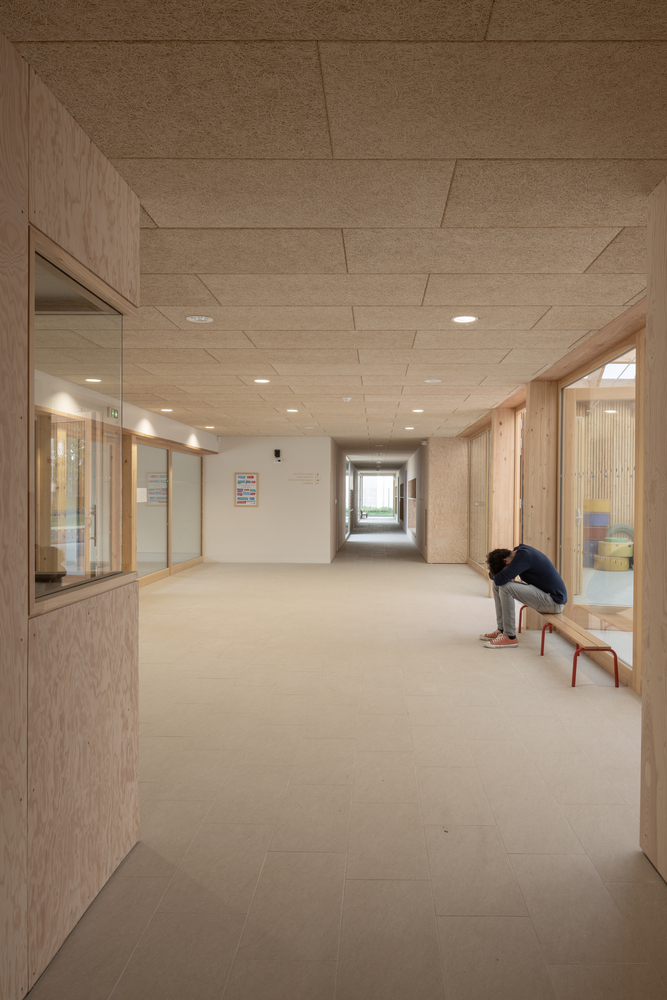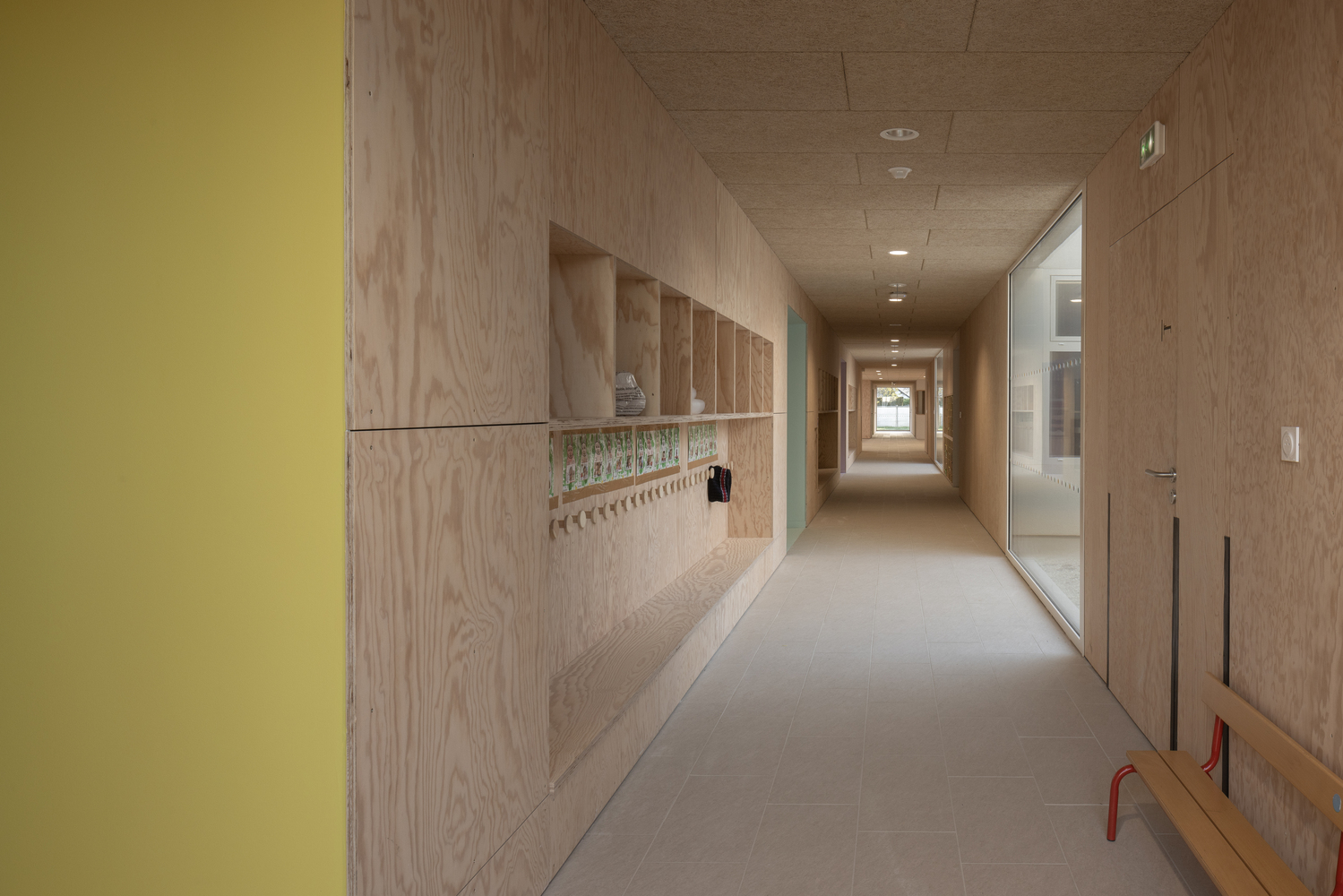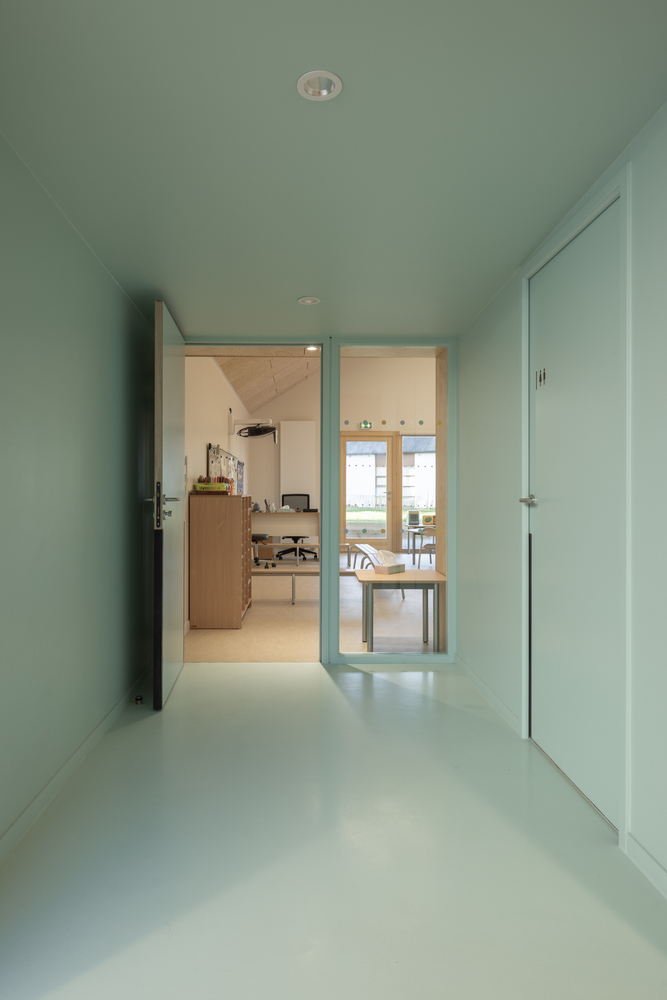 The new school takes place in the city center of Saint-Ouen-du Tilleul next to the town hall and the multipurpose hall. The equipment sets over the entire width of the plot, parallel to the street "Rue de l'Eglise". This layout allows children's living spaces to be protected from external views, while opening generously onto the playground and the planted areas, offering users places for living and teaching in relation with nature.

Double pitched roofs offer an analogy with the surrounding suburban houses. The project combines comfort, with integrated wooden furniture, architectural and functional quality with a light crossing corridor. The "winter garden" courtyard brings light and life to the heart of the project, in addition to a bioclimatic reflection. On the other hand, we can see the use of natural materials (wooden frame, wood wool insulation, fermacell natural lime plaster, coatings interiors in spruce wood panels, etc…) according to an eco-responsible approach.

The polycarbonate courtyard, placed in the heart of the building is a living and gathering place, offering a lot of different use for teaching to young children. It also has a bioclimatic role, by heating the school passively thanks to the greenhouse effect during winter, and by ventilating naturally the building during summer.
from archdaily