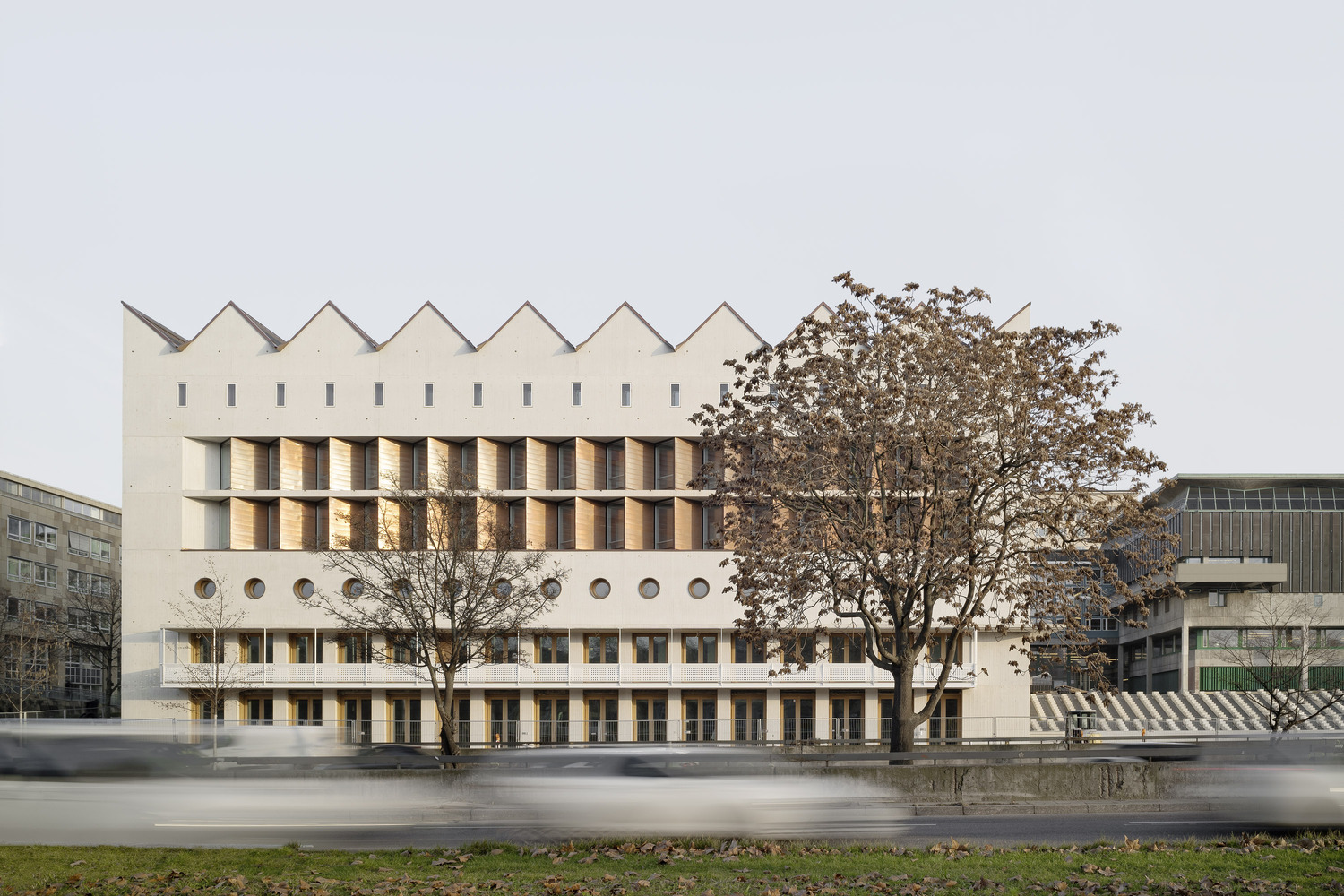 LRO GmbH & Co. KG Freie Architekten BDA-Württemberg State Library Annex
건물은 두 층 모두에서 접근 할수 있도록 조정되었다. 아래층에 향후 들어설 카페테리아는 거리로 개방되어 도서관과 독립적으로 운영된다. 도서관 정문은 위층에 배치되며, 방문객들을 위한 인포메이션이 함께 설치된다. 외부와 도서관의 출입통제를 위한 지점으로 입구, 도서반납, 콘라트 아데나워-스트라에 전시홀로 연결되는 로비가 배치된다.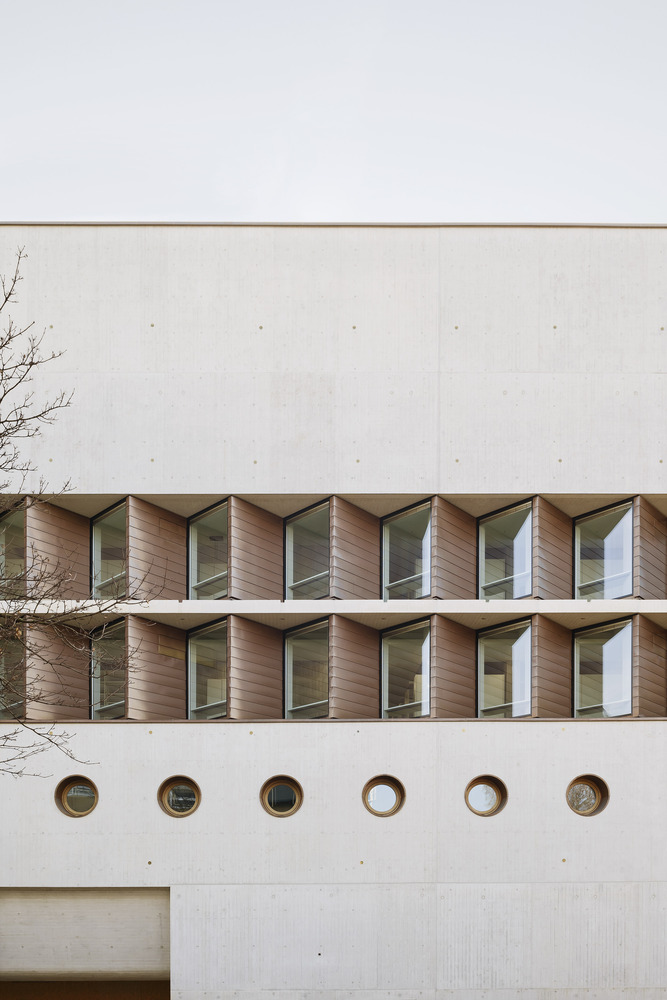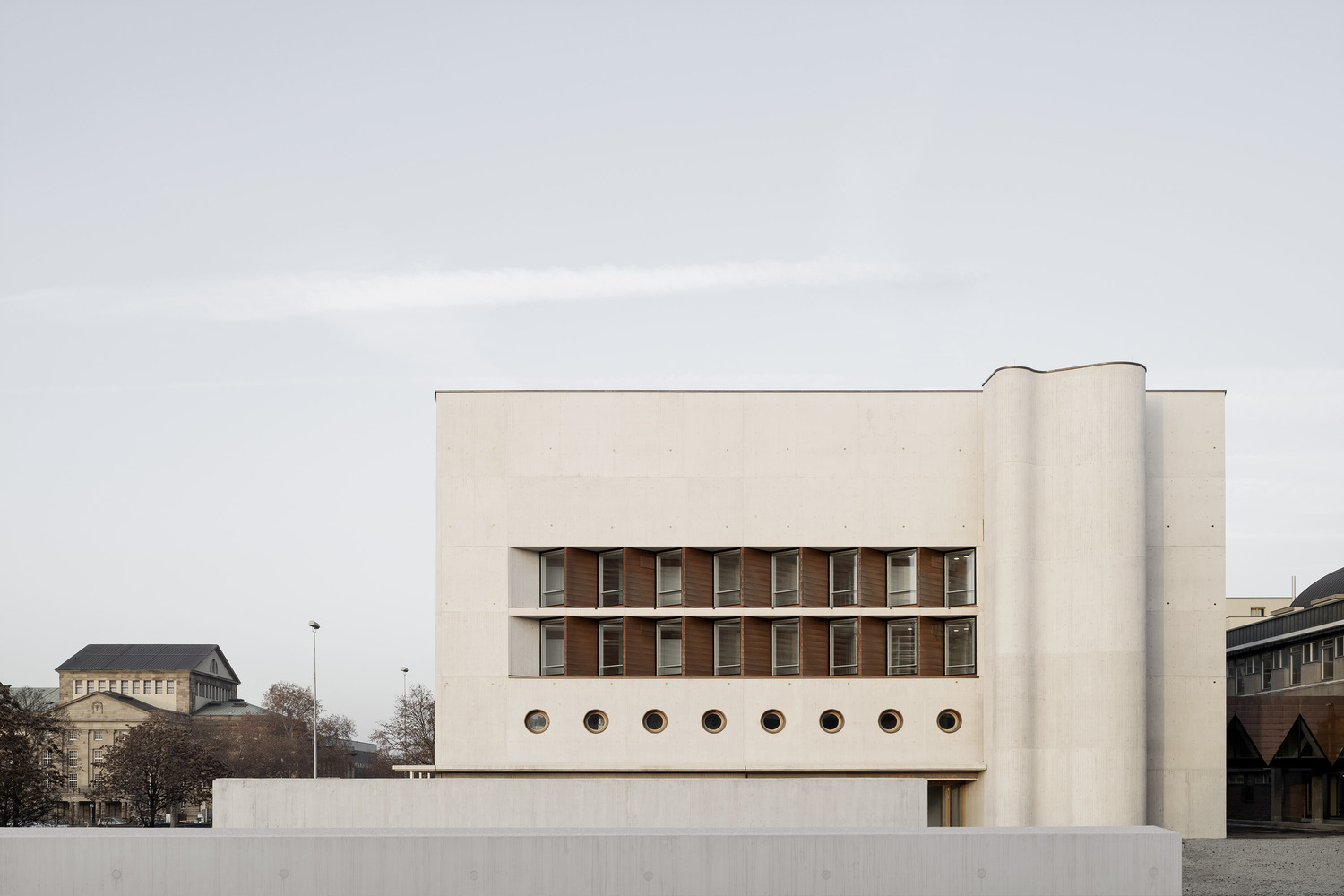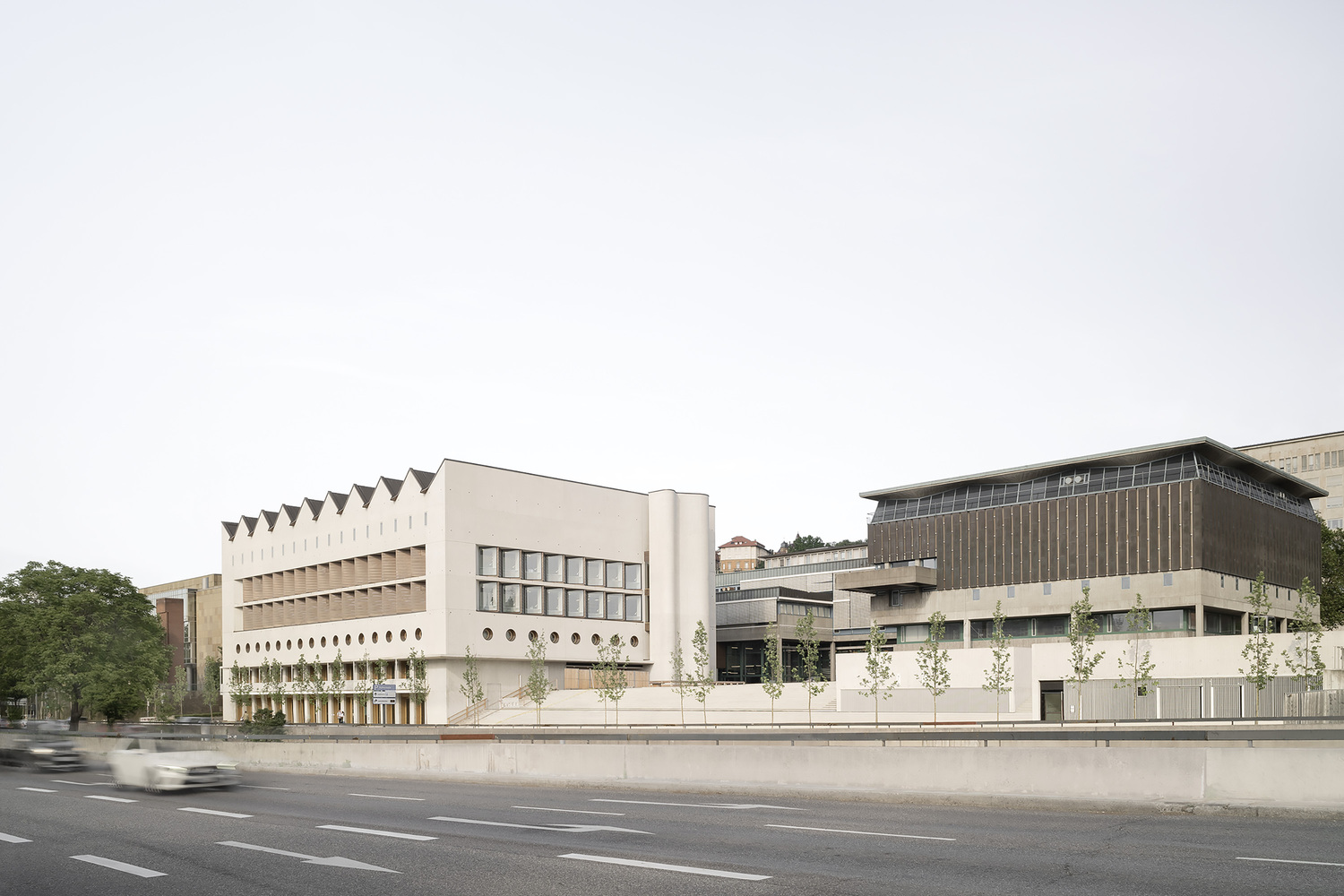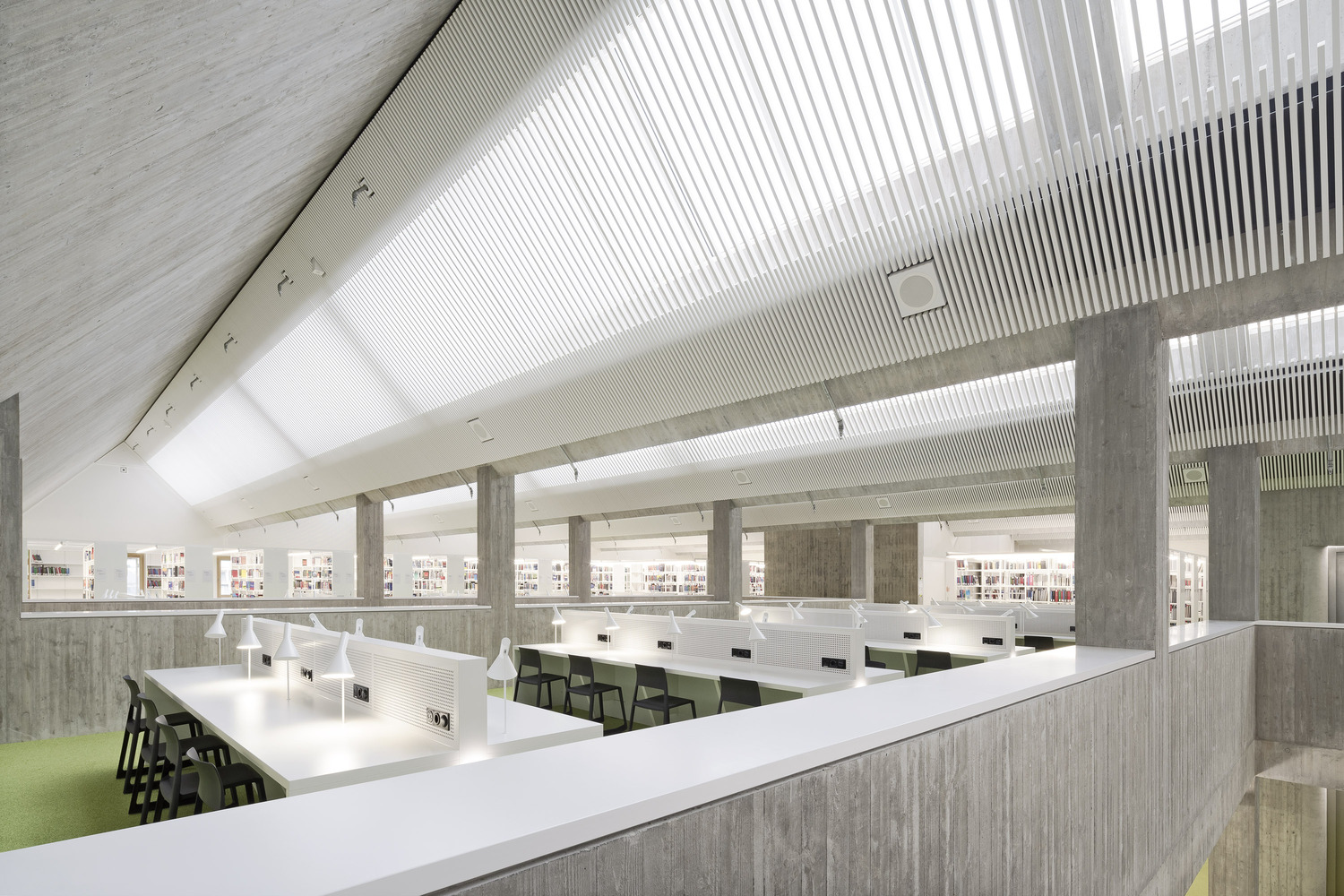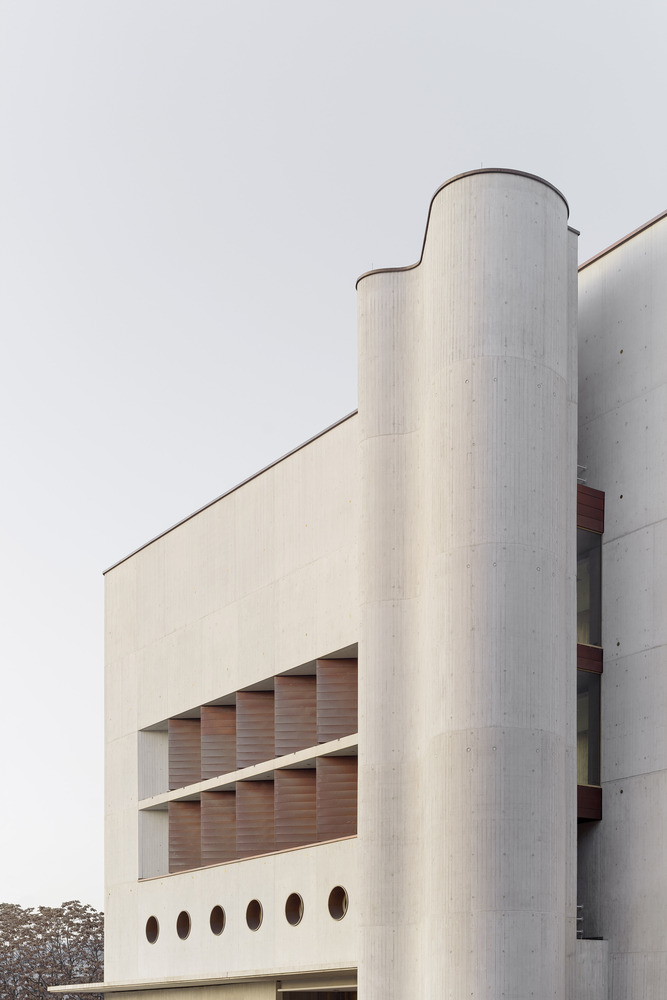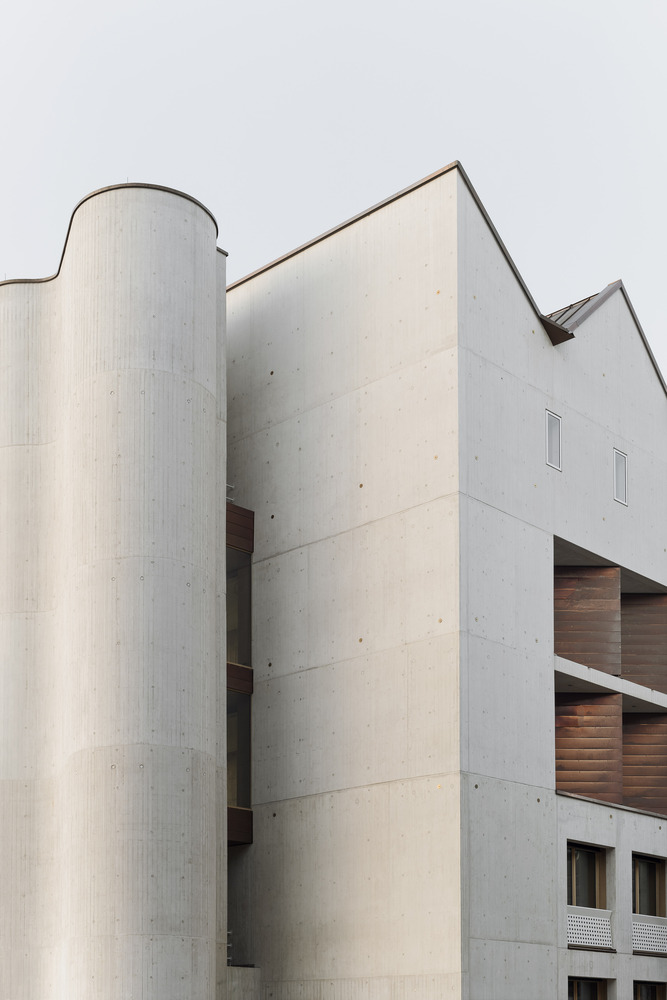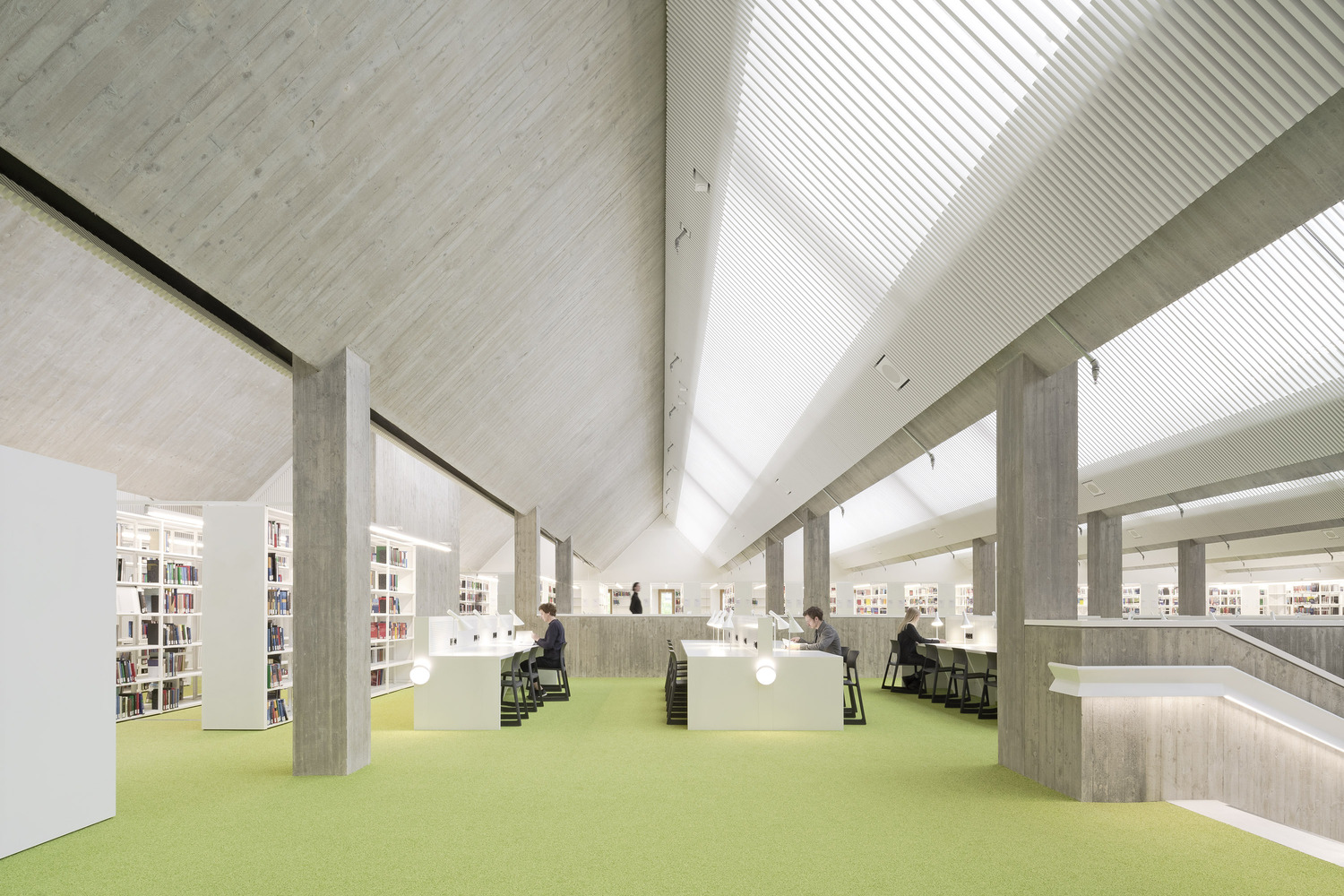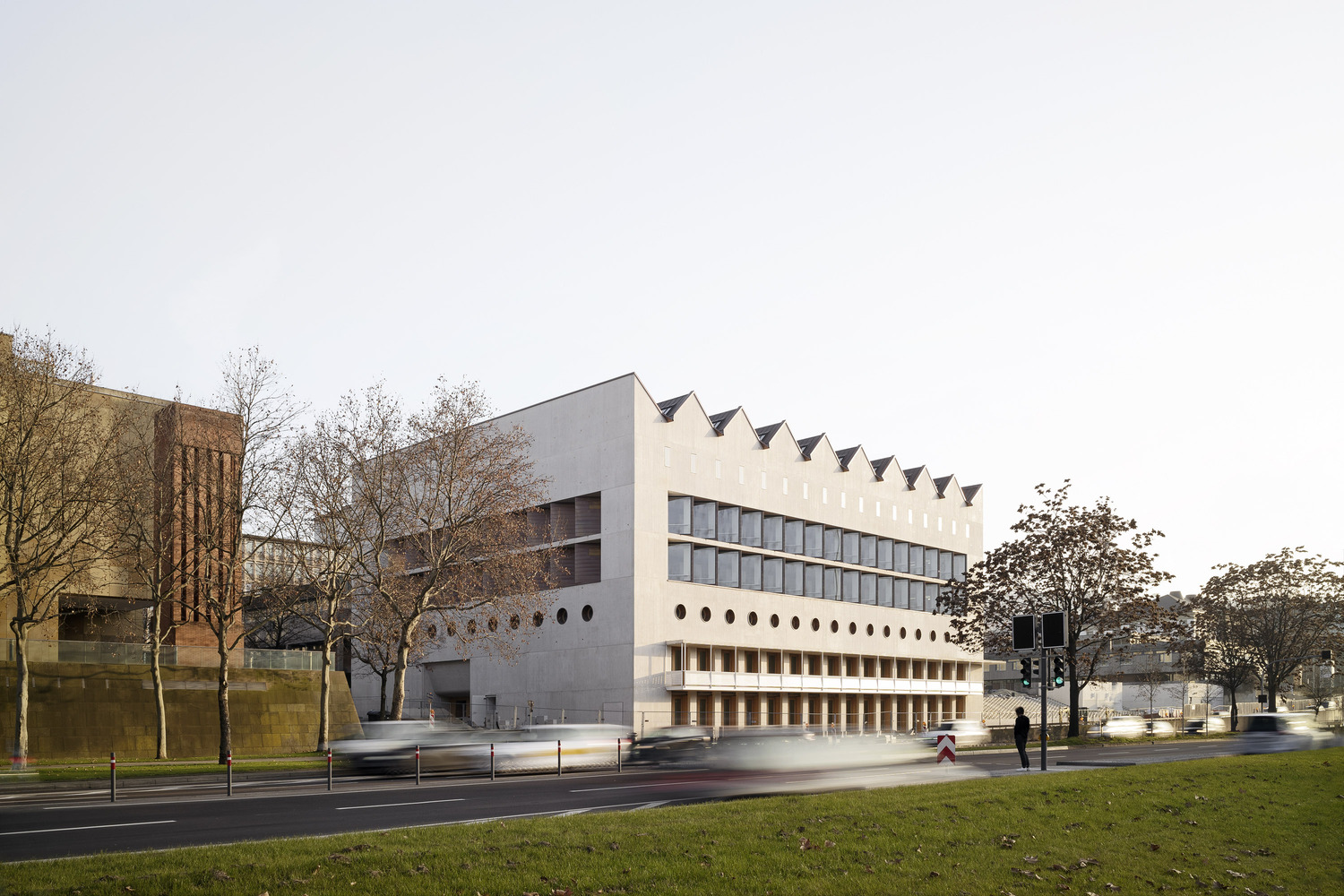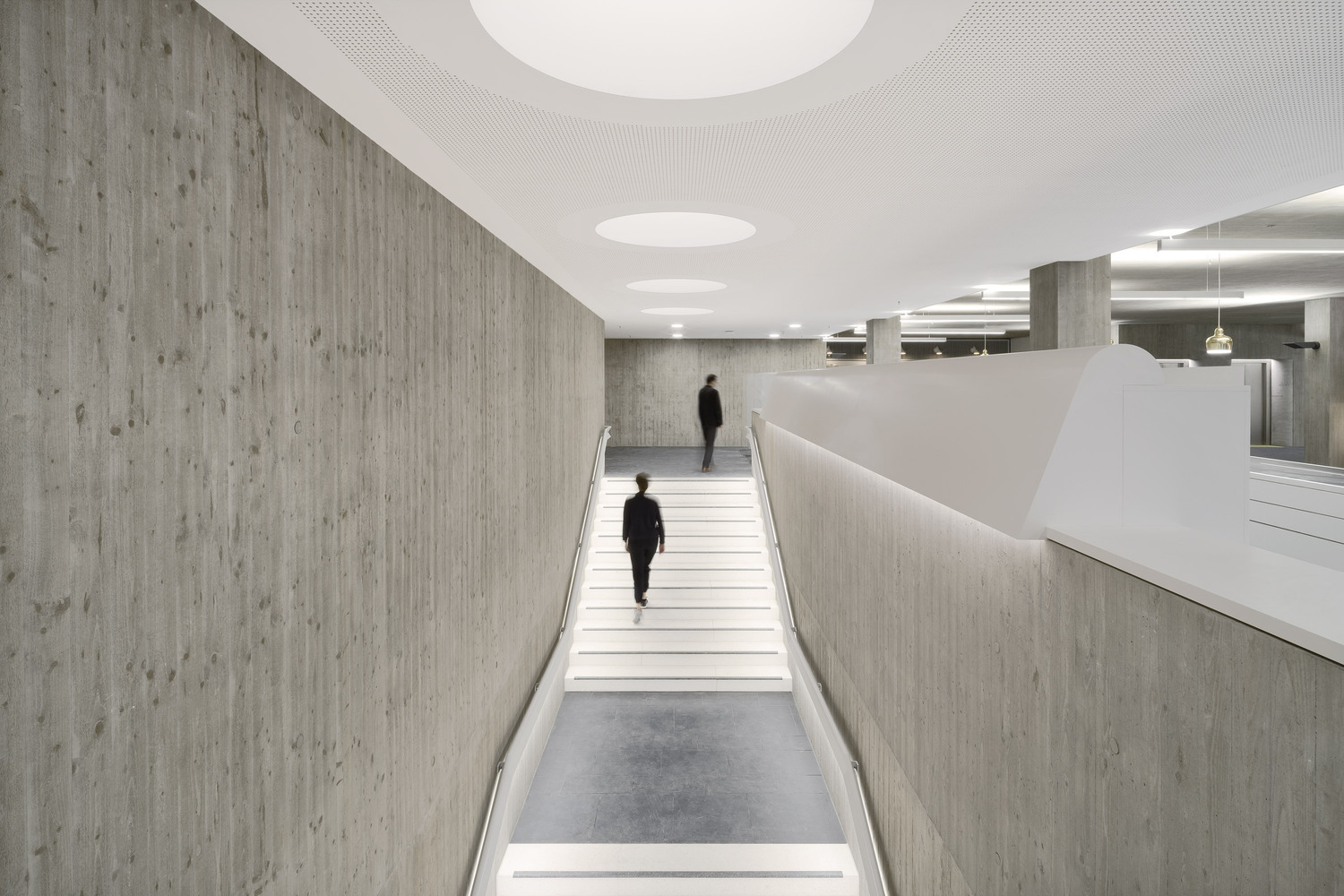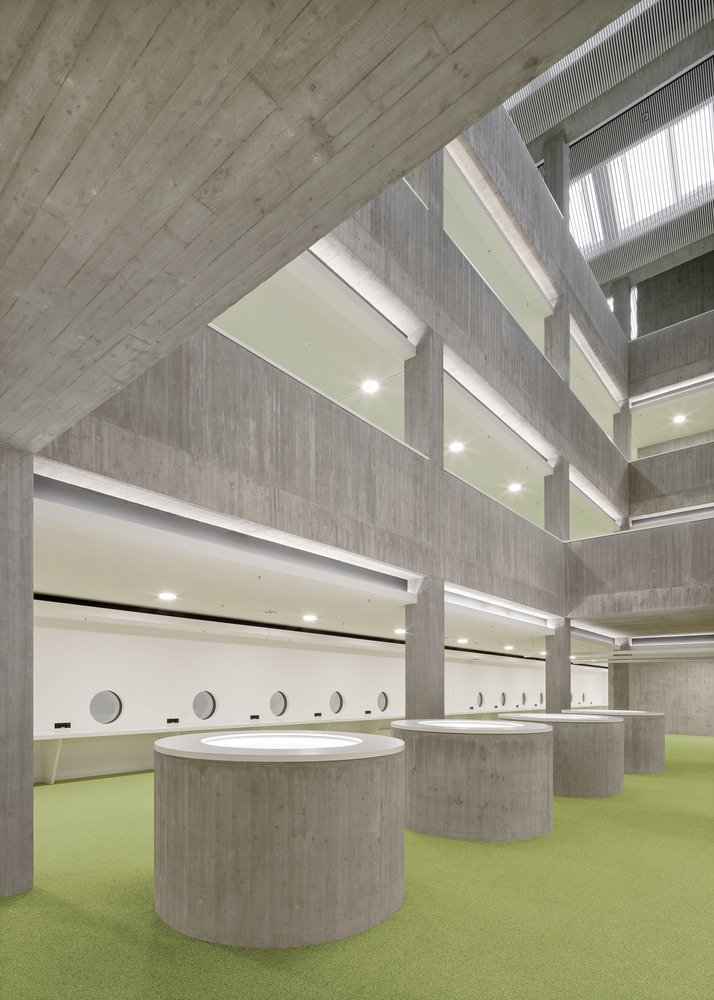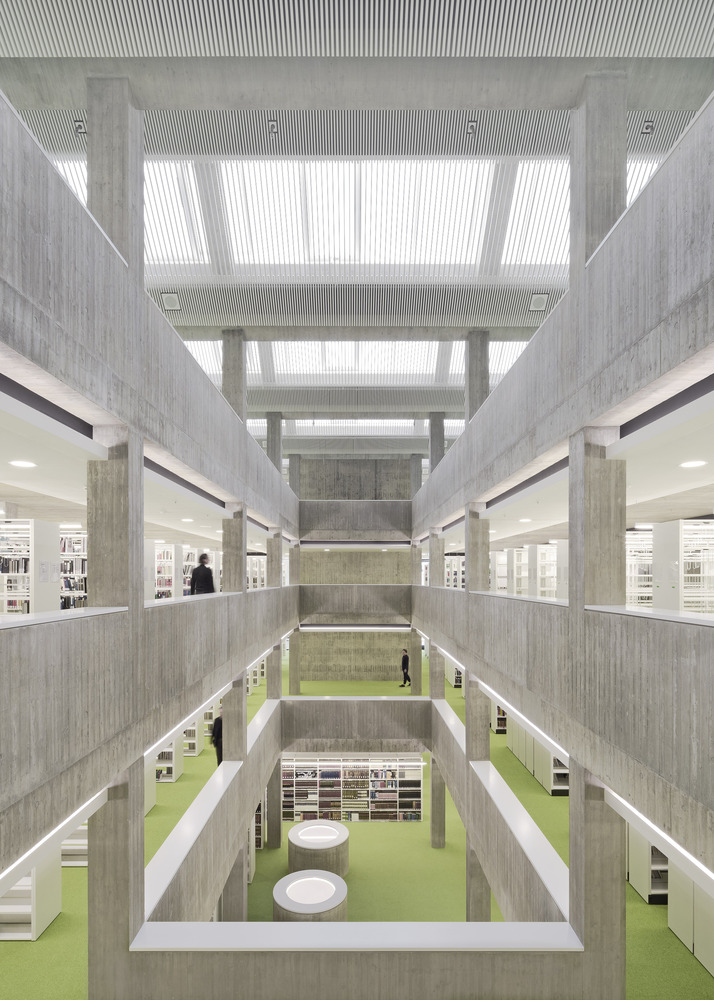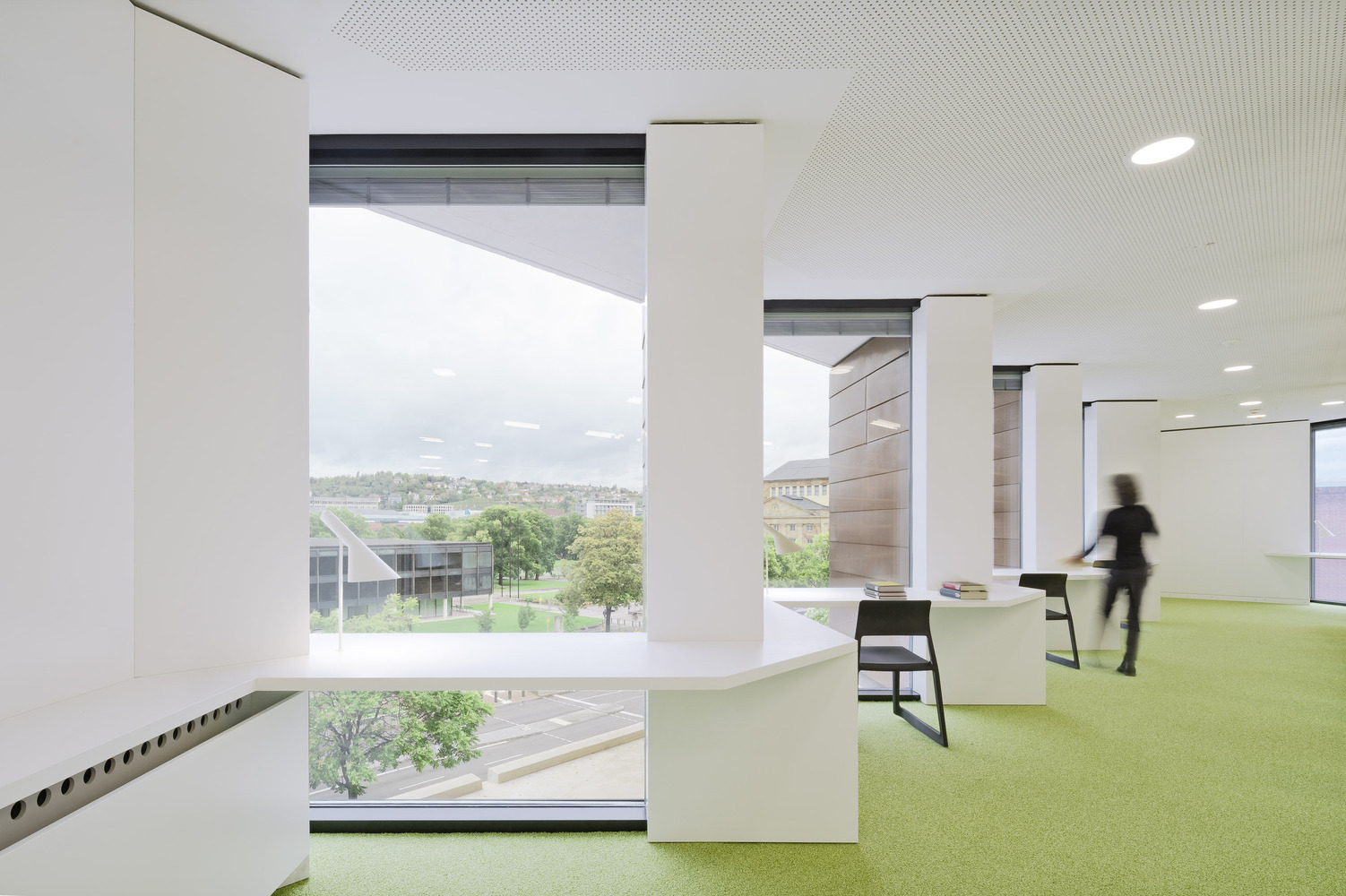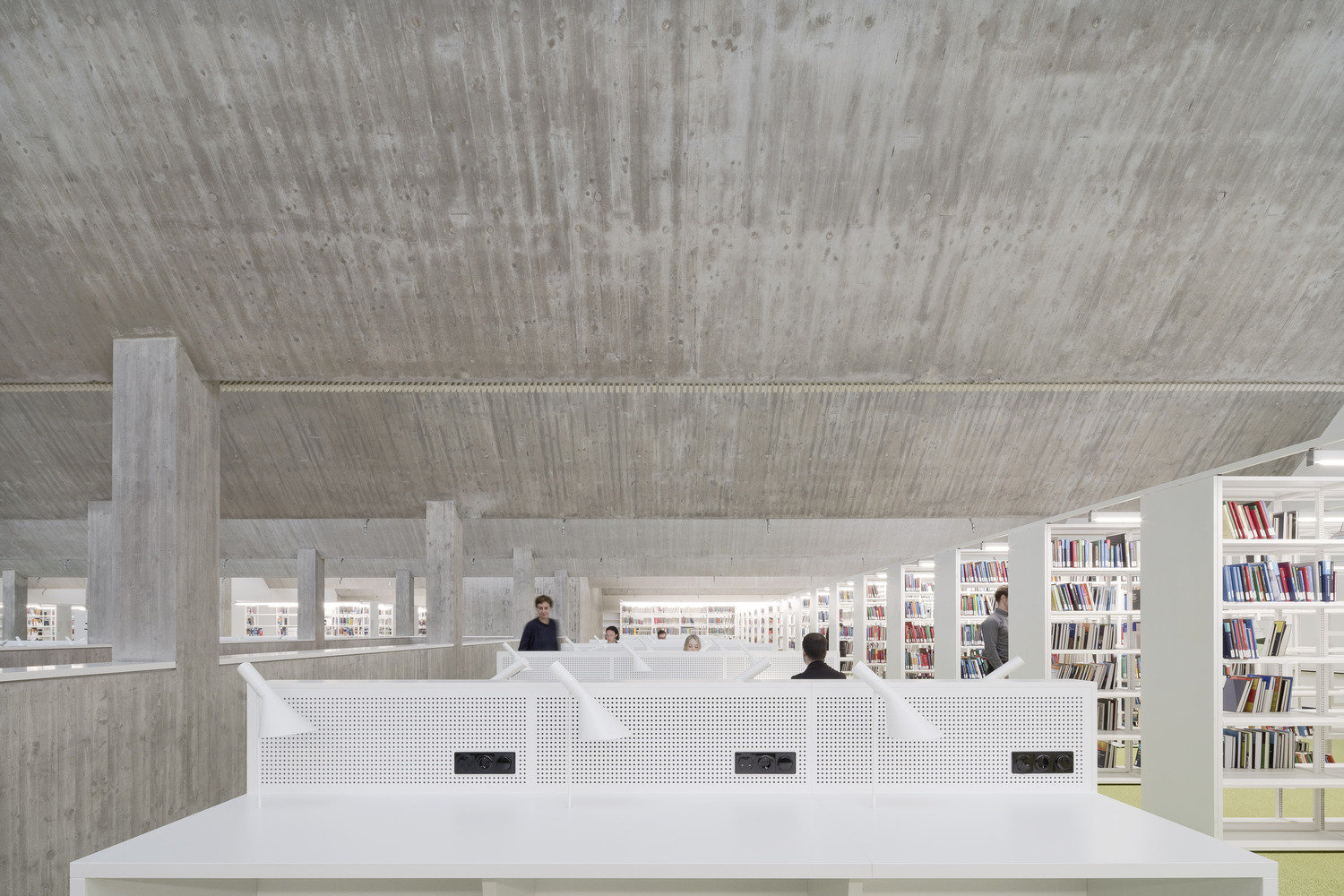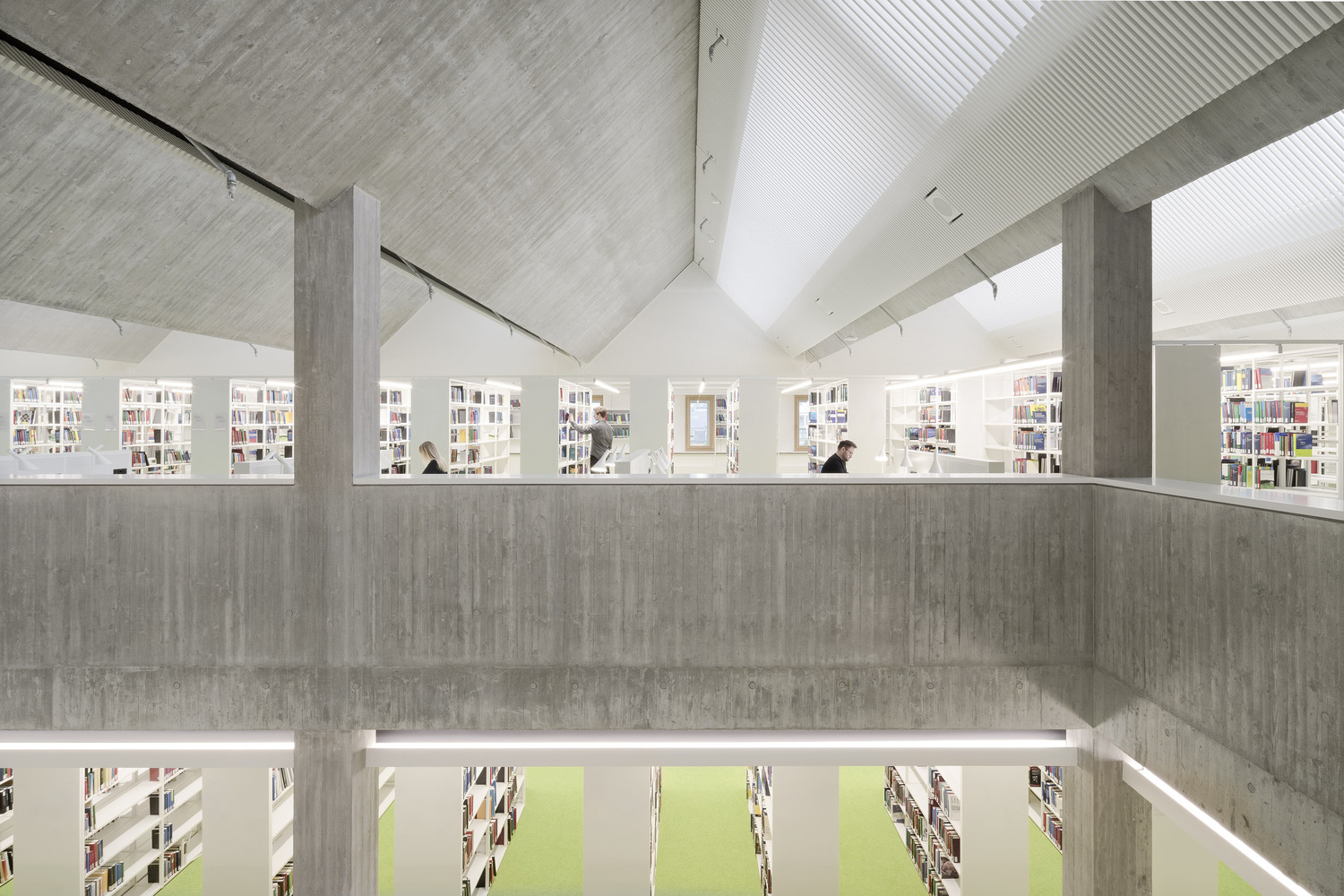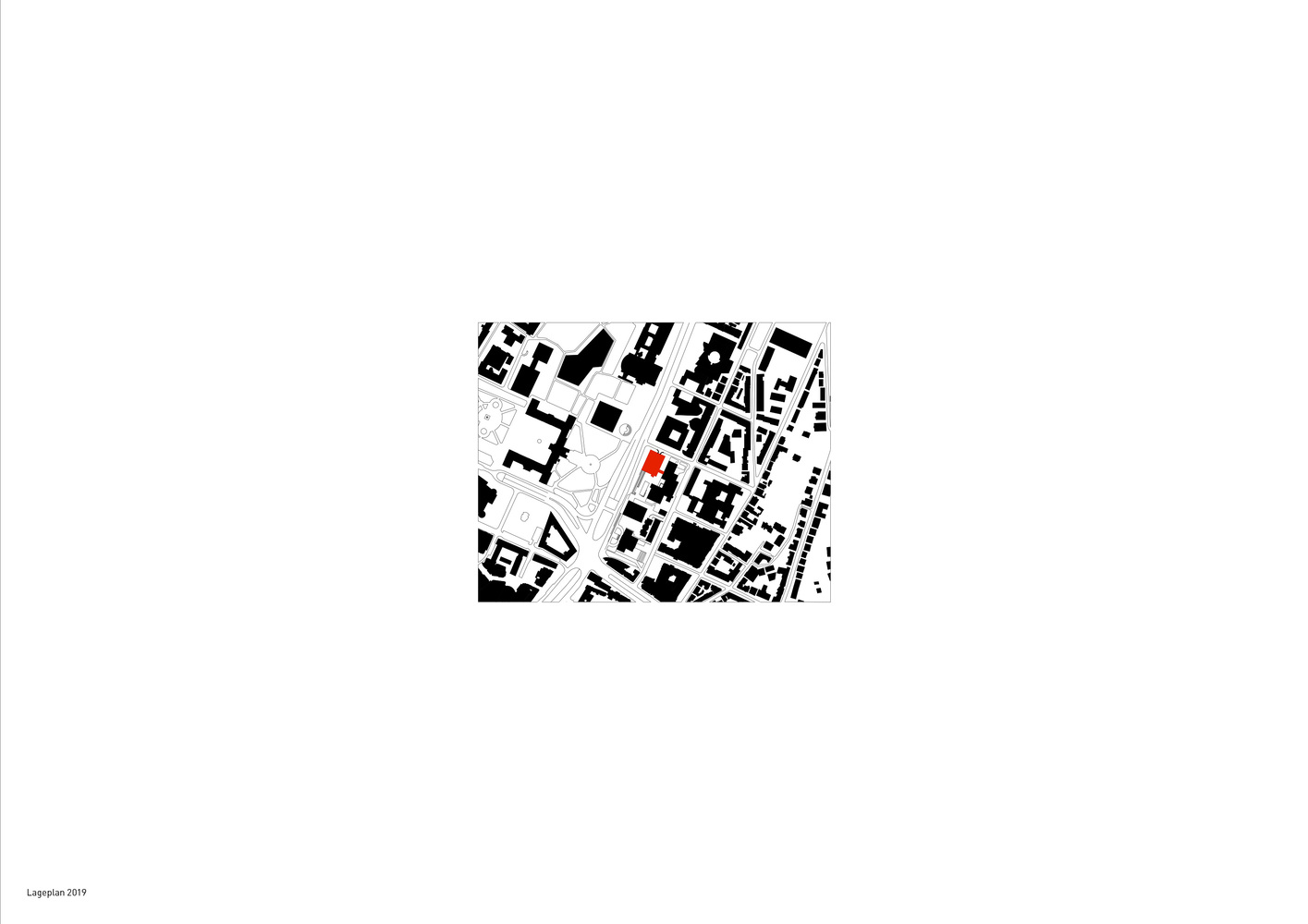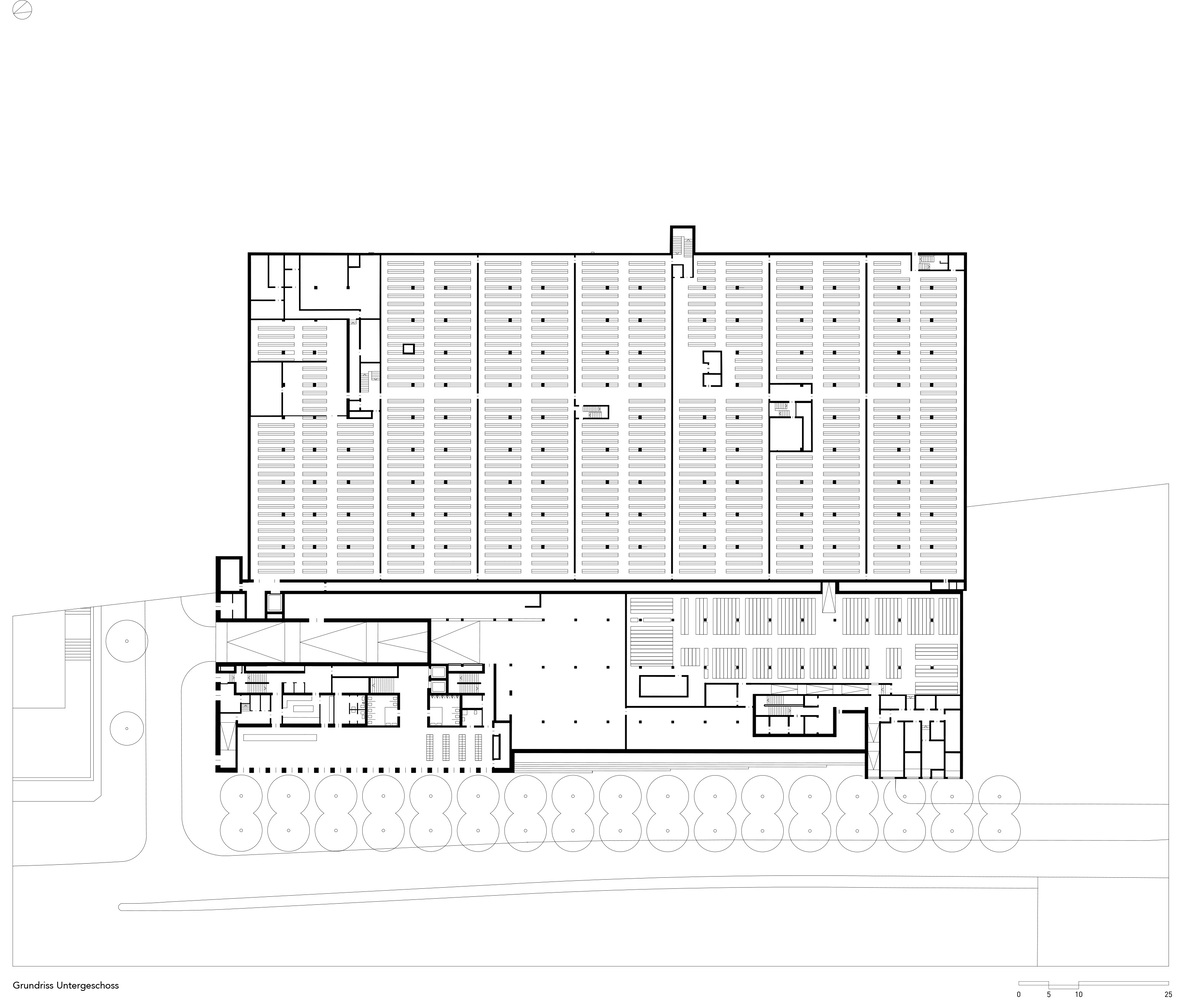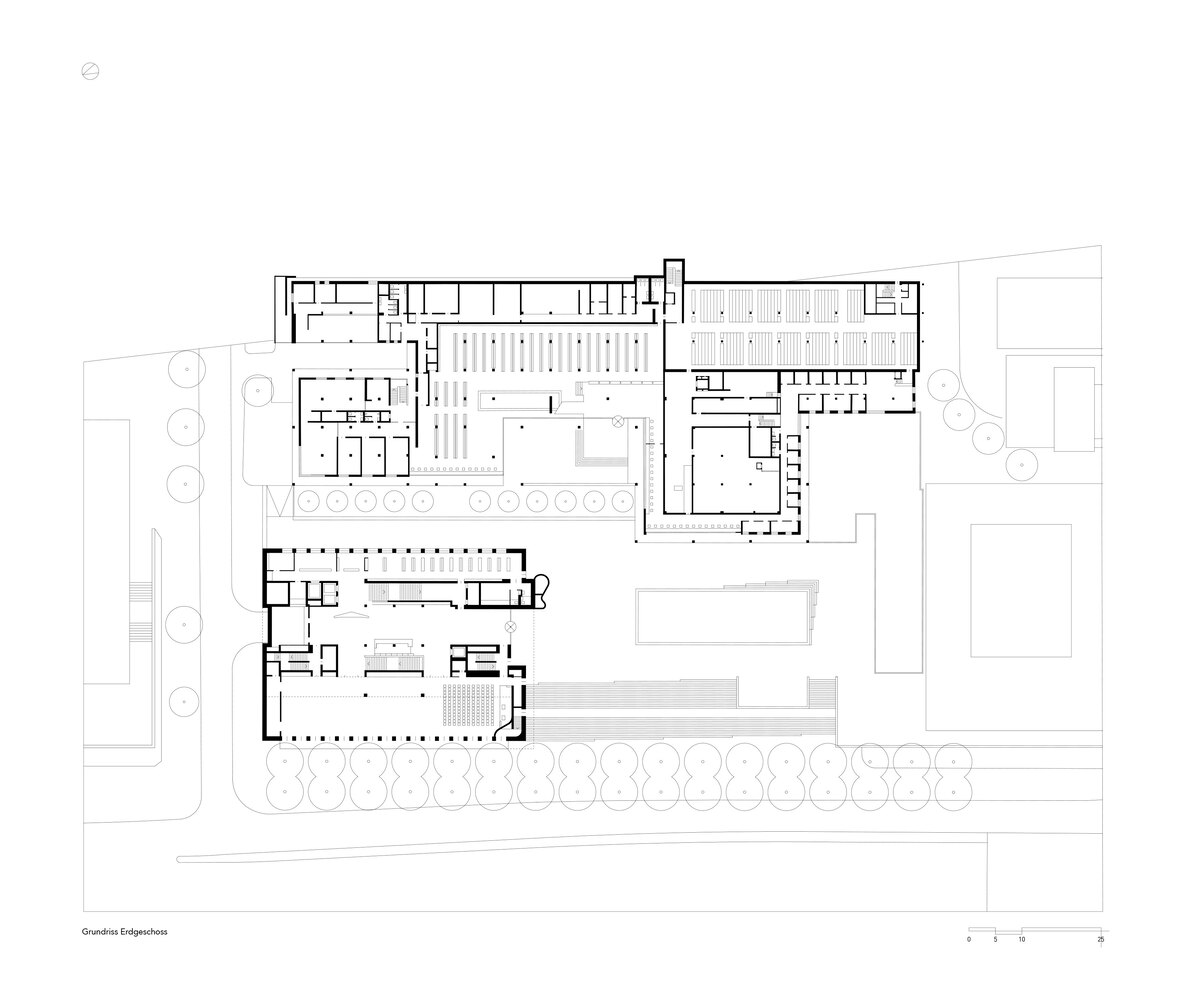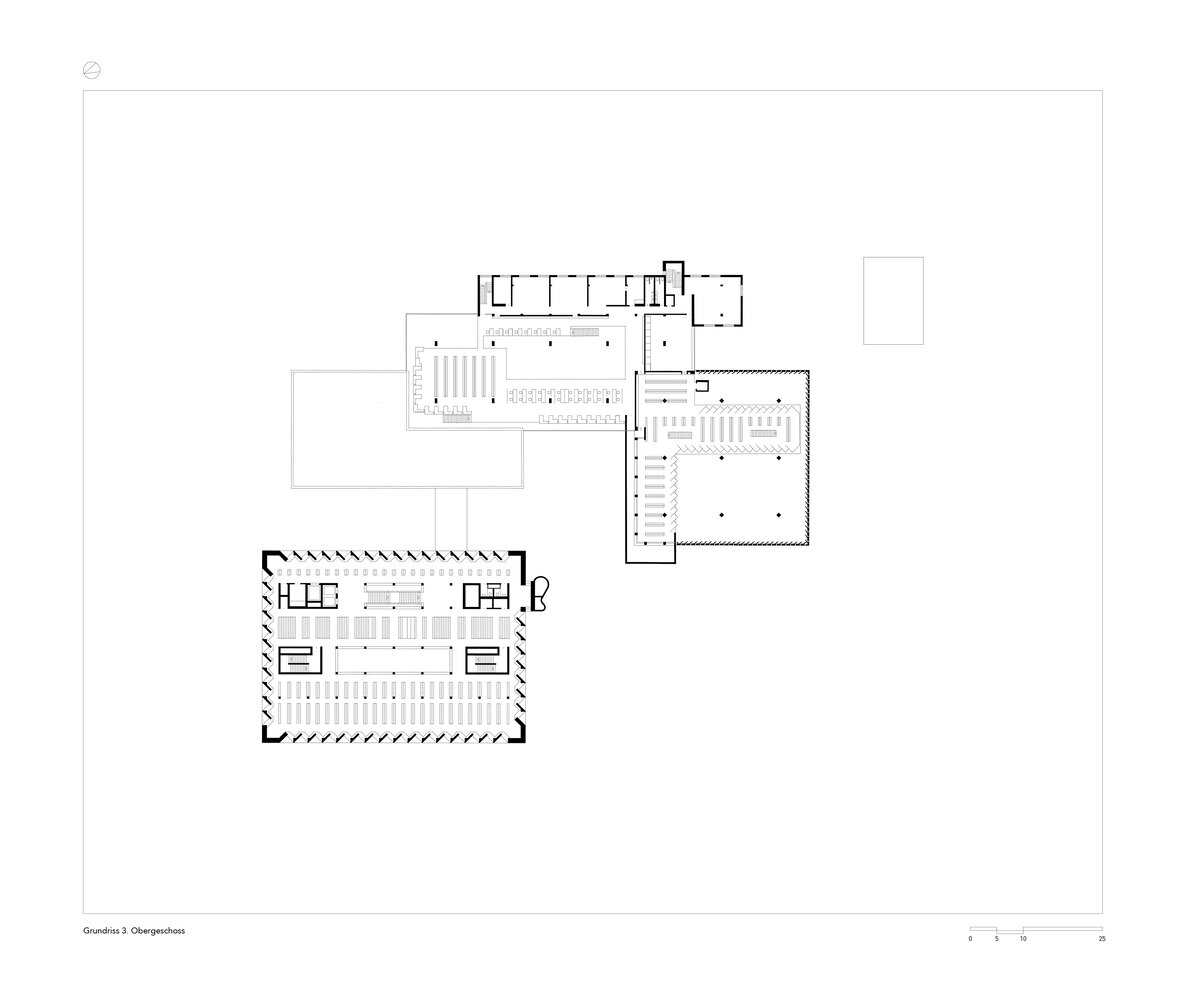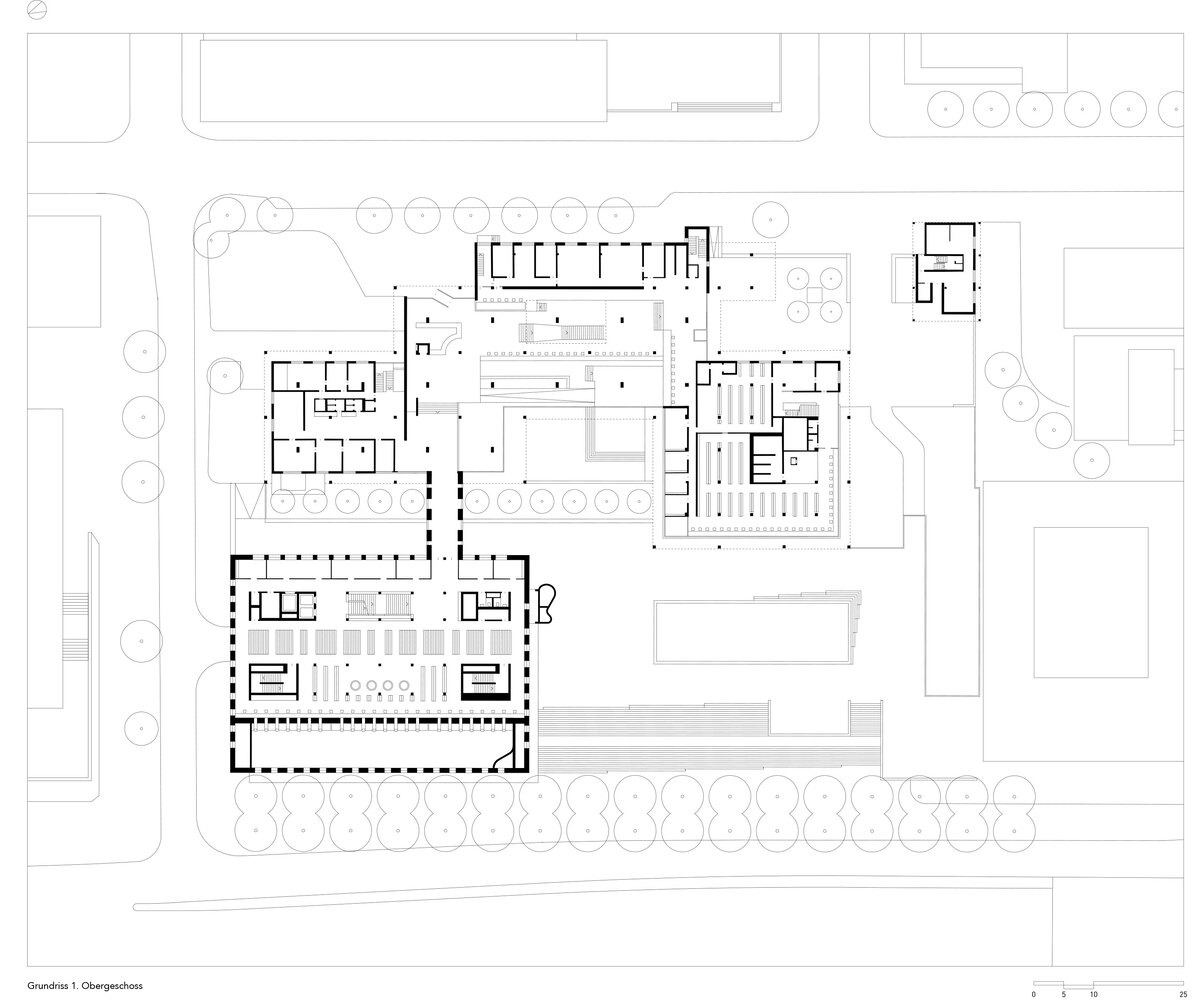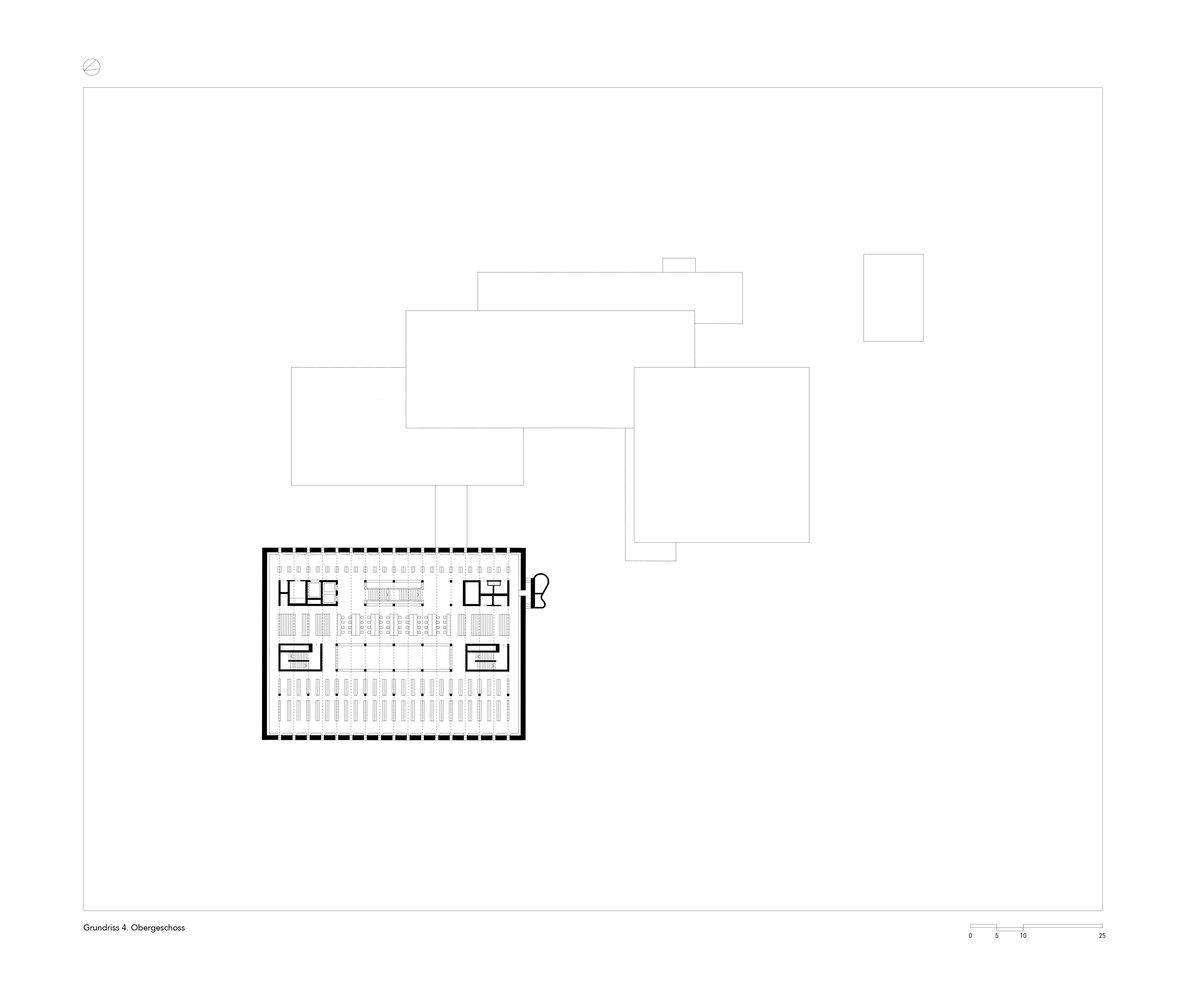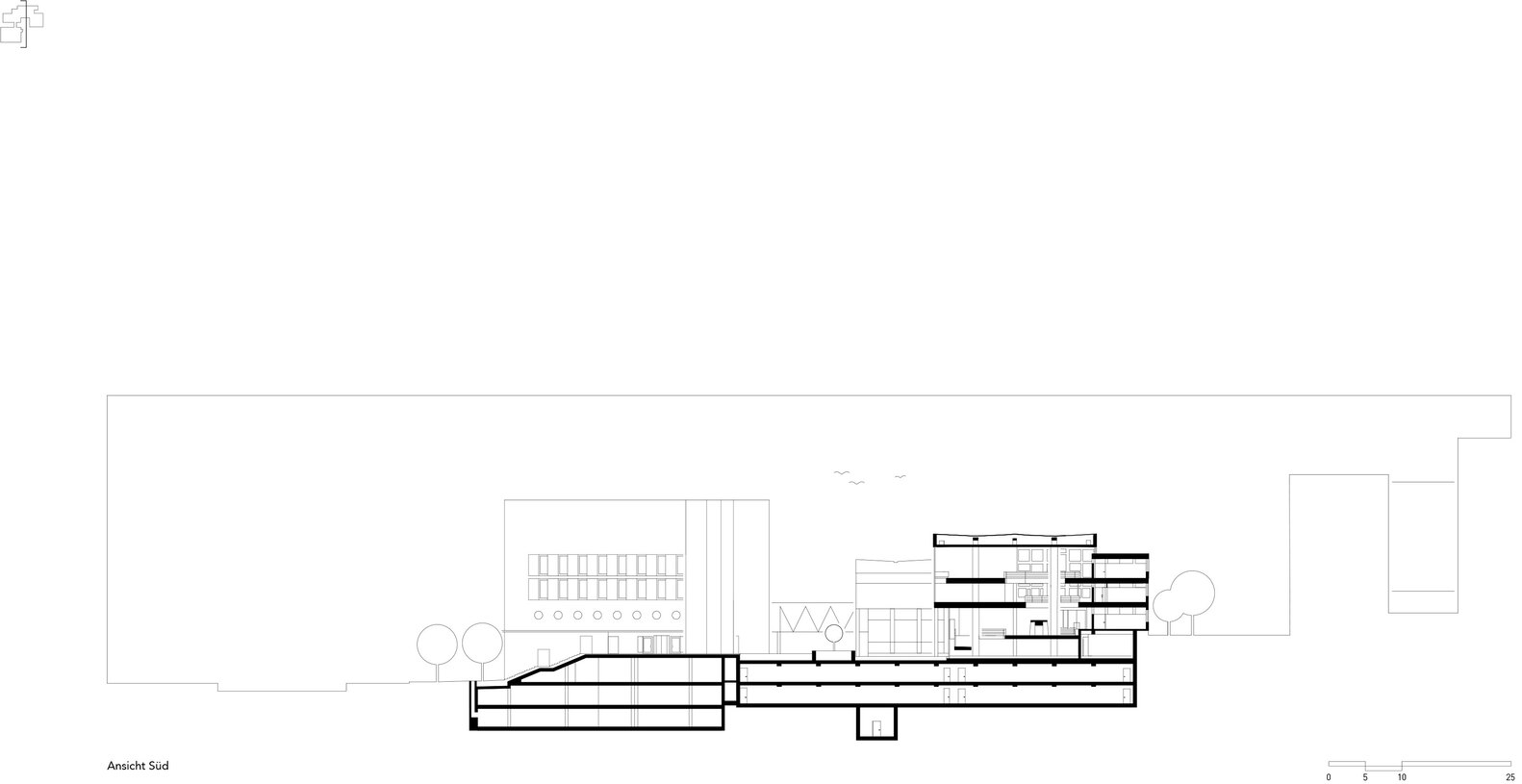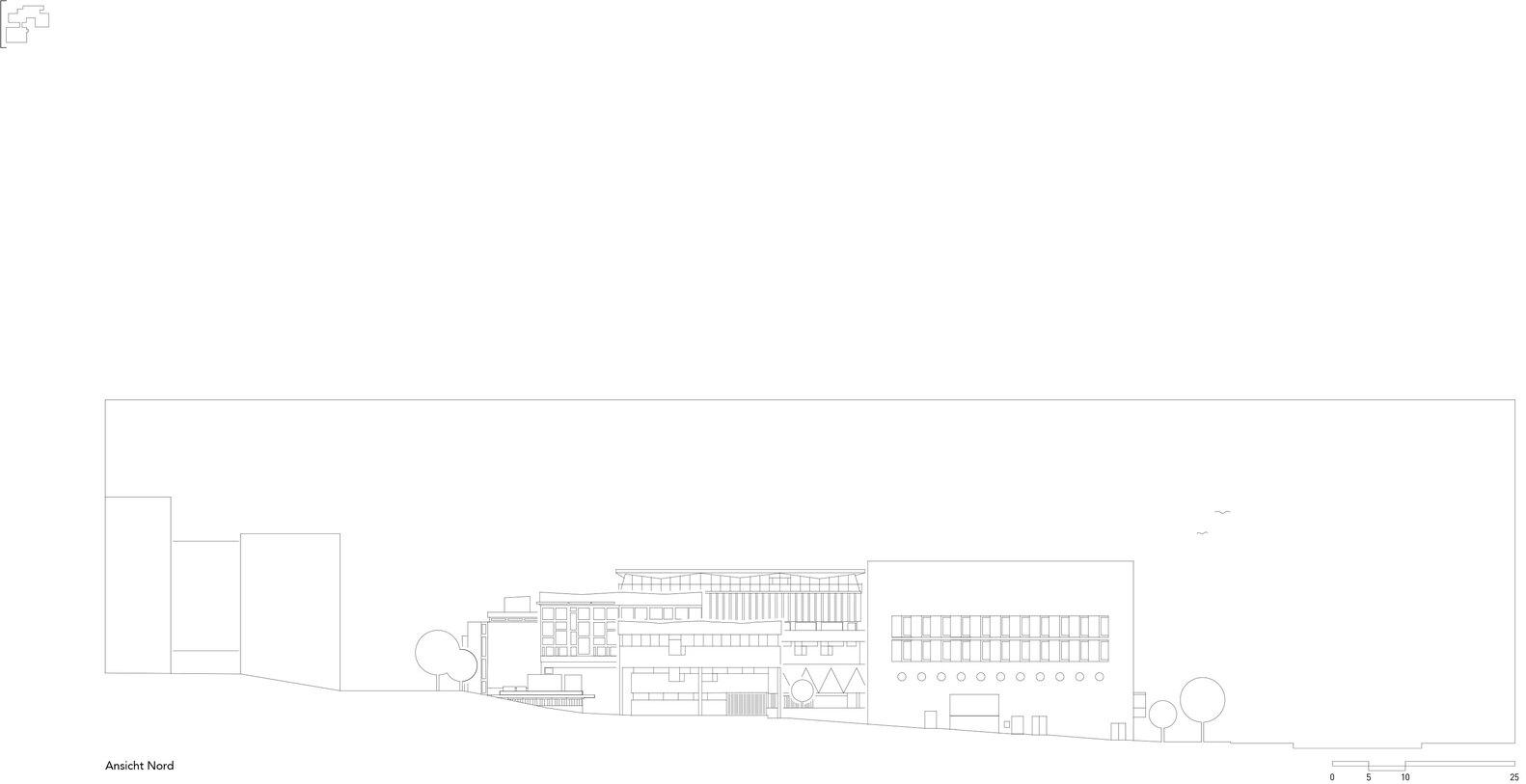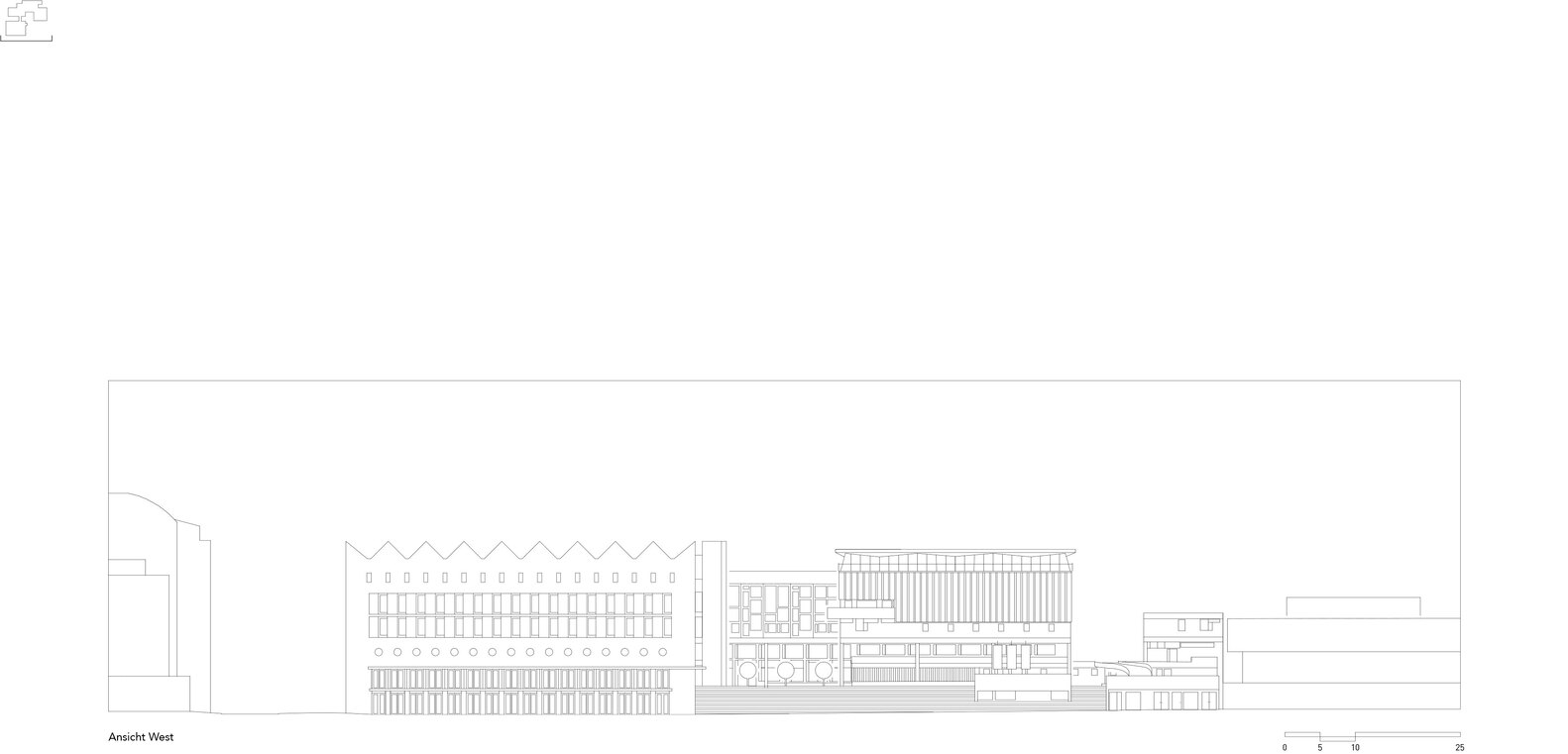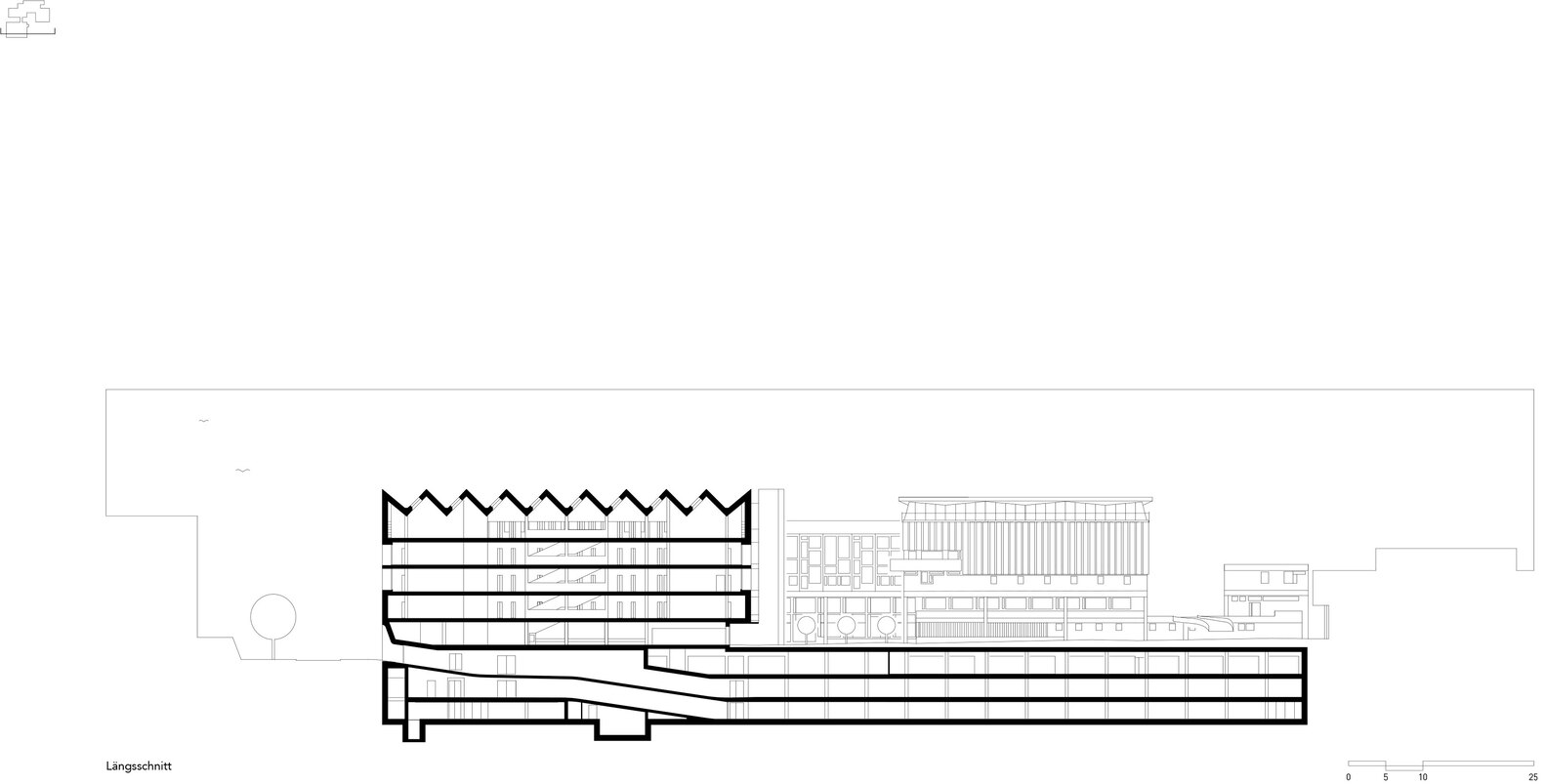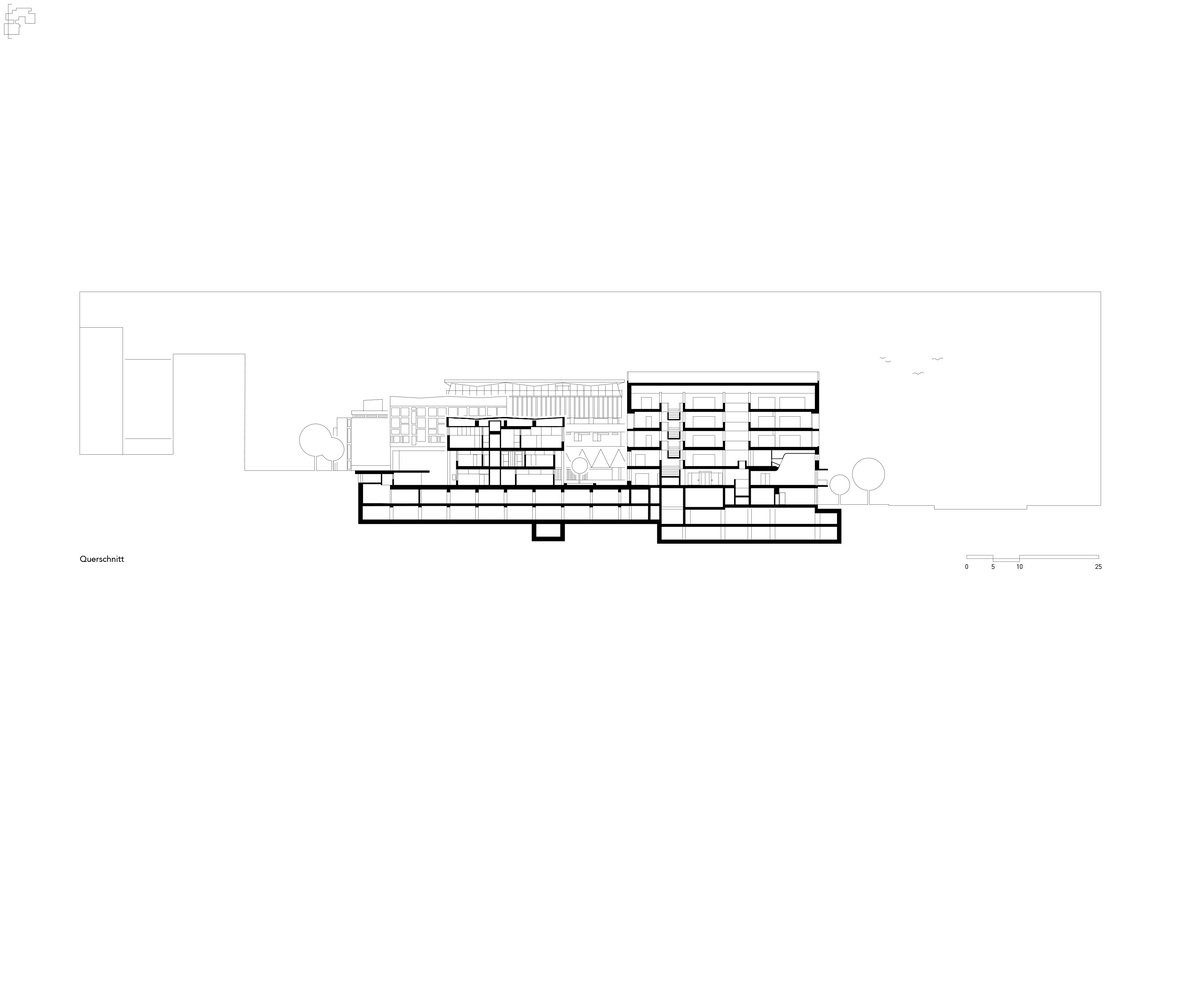 The Württemberg State Library building in Stuttgart is one of southern Germany's preeminent architectural achievements of the 1960s. The building is impressive due to its generous sequence of spaces as well as the thoughtful choice of materials and the high quality of its architectural implementation.

The annex building now directly fills the corner of Ulrichstraße and Konrad-Adenauer Straße. The pavement for pedestrians, which begins with the tree-lined avenue at the Staatsgalerie and currently ends at Ulrichstraße, will be extended to the State Archives building and hopefully continued to Charlottenplatz at a later point in time.

The new building, which roughly adopts the ridge height of the Wilhelmspalais, is set apart from the original building to provide space for a path between the two buildings that enables a link from Urbanstraße to the lower level of the building complex. Urbanistically, the cubic volume of the old reading room, which now occupies the middle of the new plaza, forms a relationship vis-à vis the central projection of the palace across the street. Ample steps establish a connection to the new pavement at street level.

The building can now be accessed at both levels. The lower level will also house the future cafeteria, which opens onto the street and can operate independently of the library. The main entrance to the library is on the level above. From there, library goers reach the lobby with the requisite information counters, entry points to the controlled access zone, the book return, and a hall and exhibition area that opens out to Konrad-Adenauer-Straße. There, some of the spaces are two stories high, because for economic reasons the ceiling heights of the typical stories are considerably lower.
from archdaily