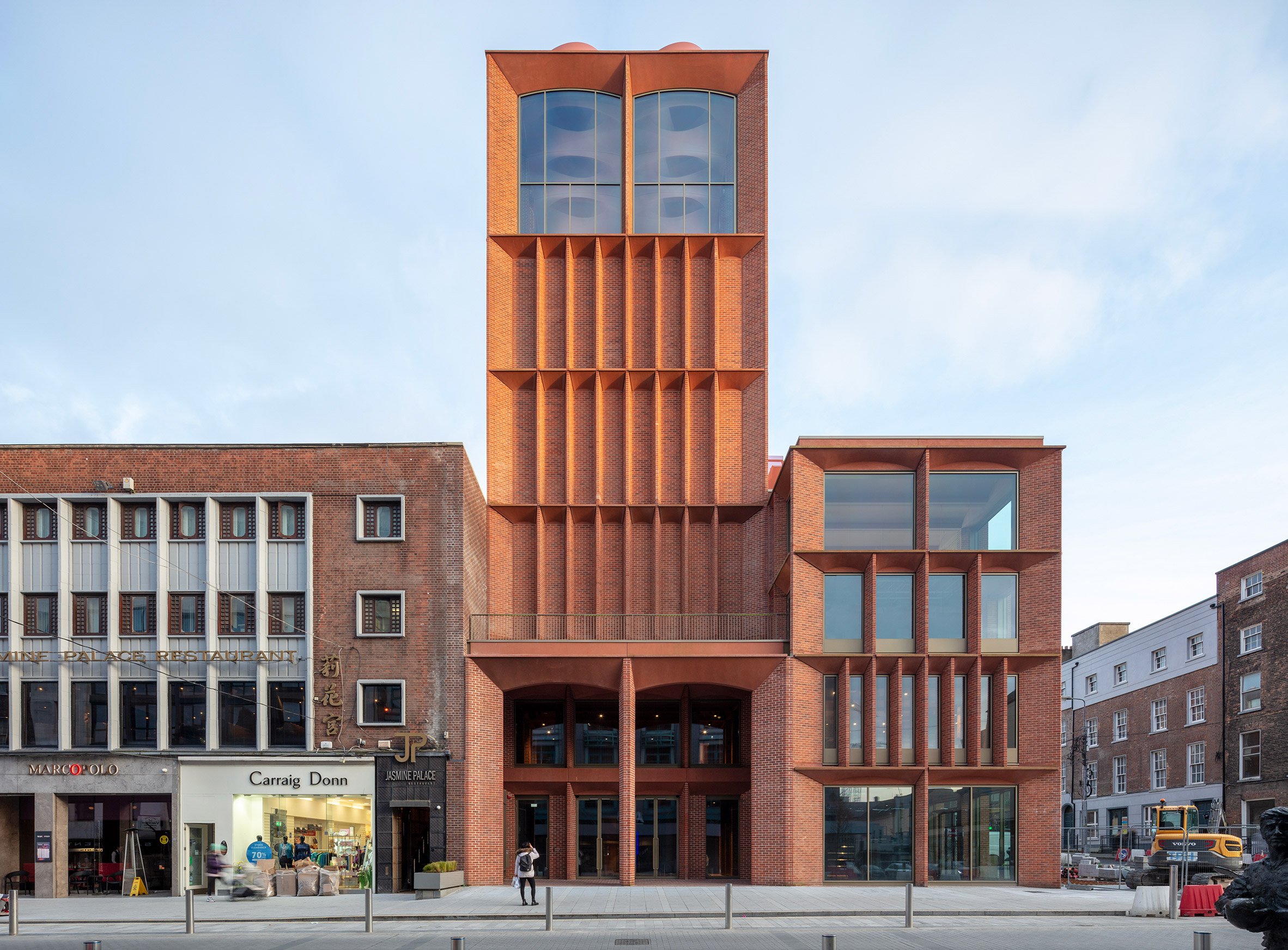 Niall McLaughlin Architects-International Rugby Experience in Ireland
아일랜드 리머릭에 새롭게 완공된 붉은색 벽돌건물은 스털링상을 수상한 Niall McLaughlin Architects의 작업으로 럭비에서 발현되는 영감으로 디자인되었다. 도심 재생사업의 일환으로 제안되며, 거대한 아치형태의 디자인 요소가 인상적인 분위기를 만드는 7층 건물이다.

Architect: Niall McLaughlin Architects
Main contractor: Flynn
Planning consultant: Town & Country Resources
Project manager and quantity surveyor: Engage PMS
Heritage consultant: Consarc
Structural and civil engineer: Punch Consulting
M&E engineer: Metec Consulting Engineers
Experience designers: Event Communications
Fire consultant: CK Fire Engineering
Project supervisor design process: Aegis Safety Management
Assigned certifier: Punch Consulting
Daylight consultant: BRE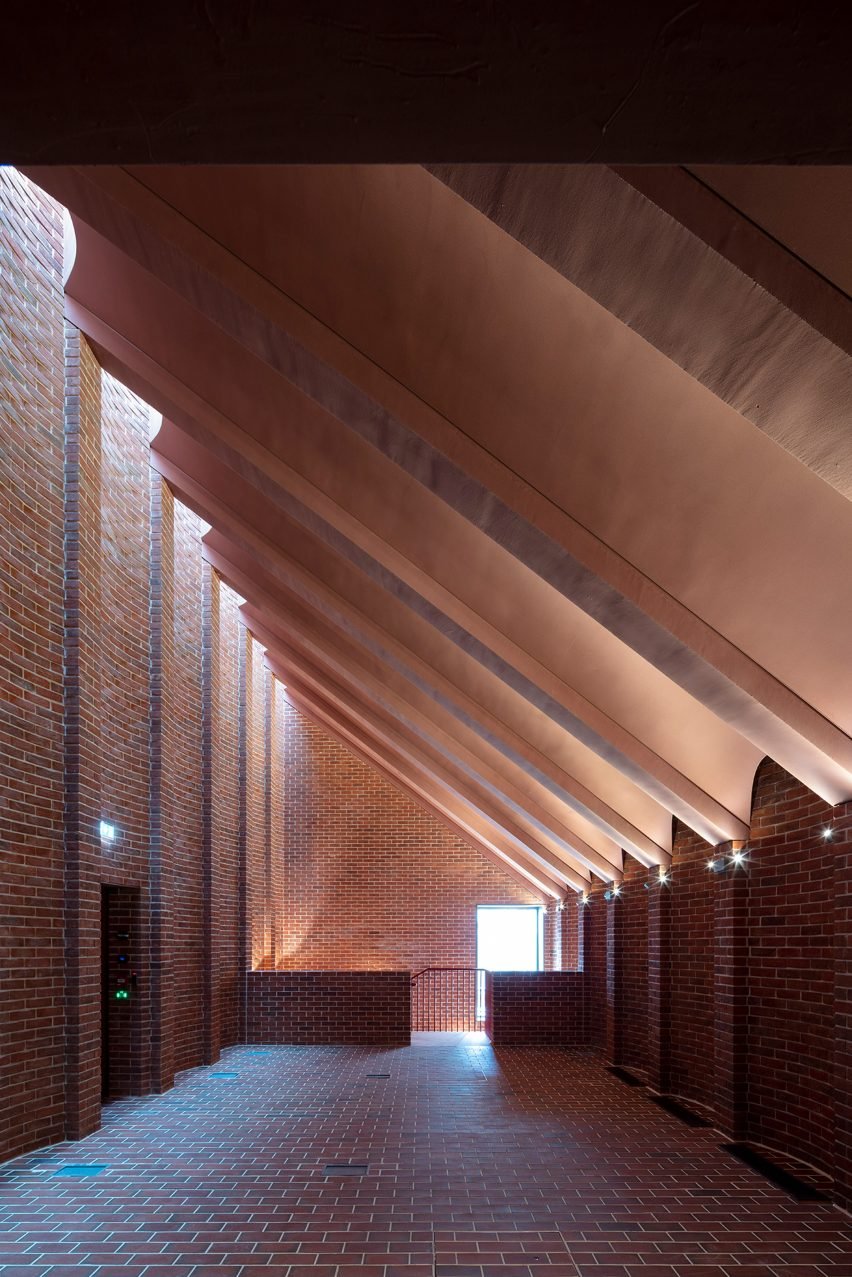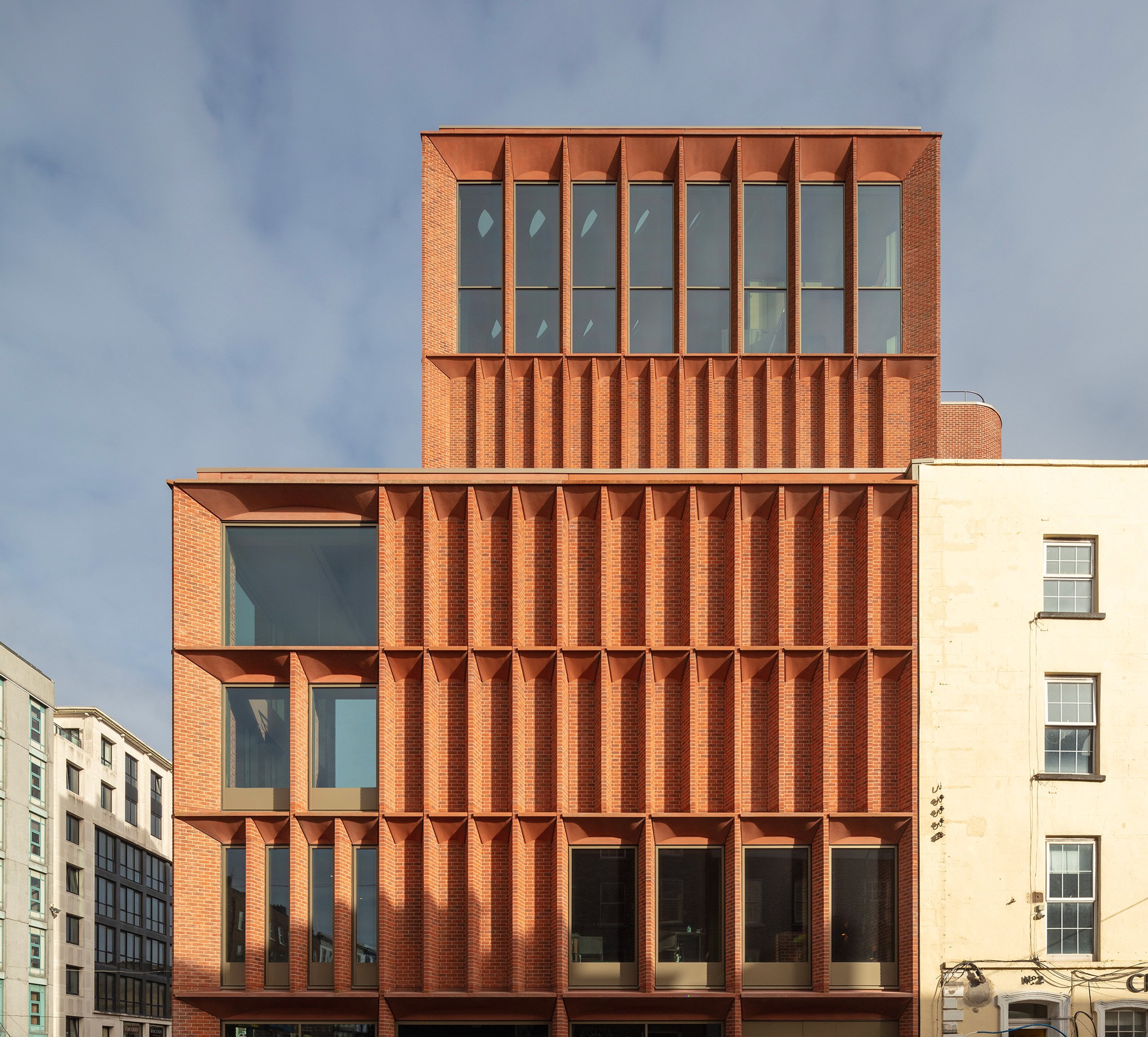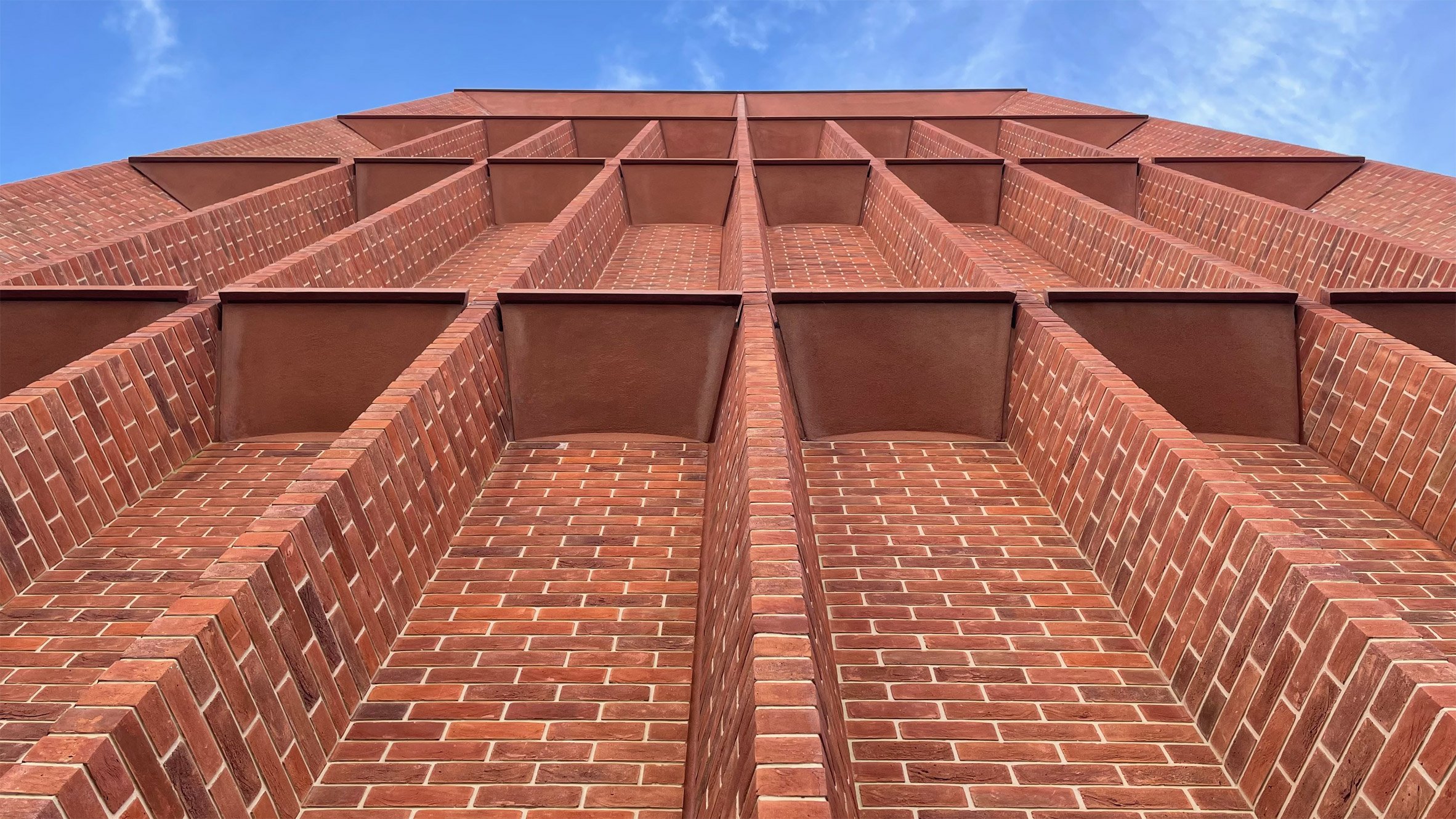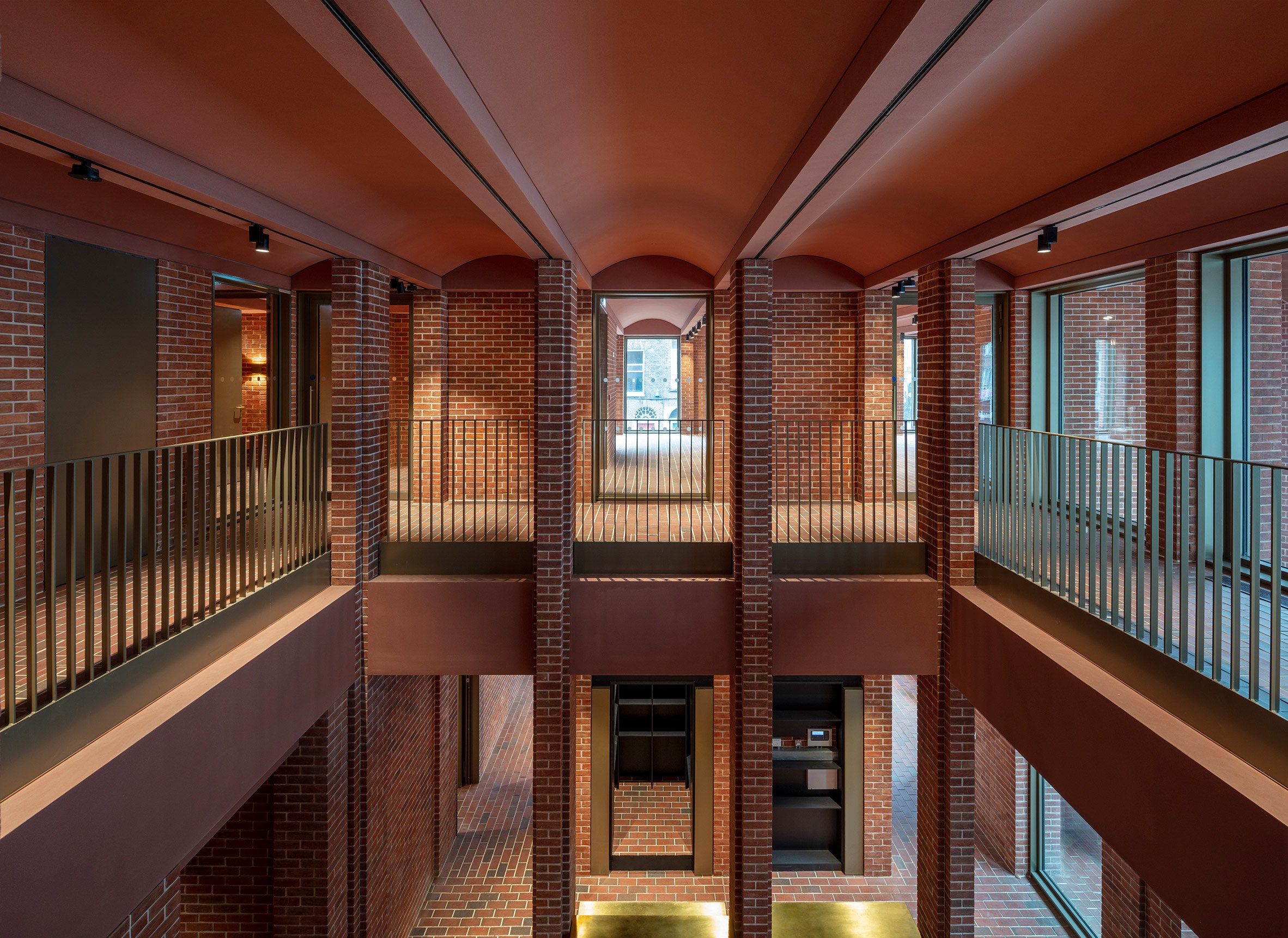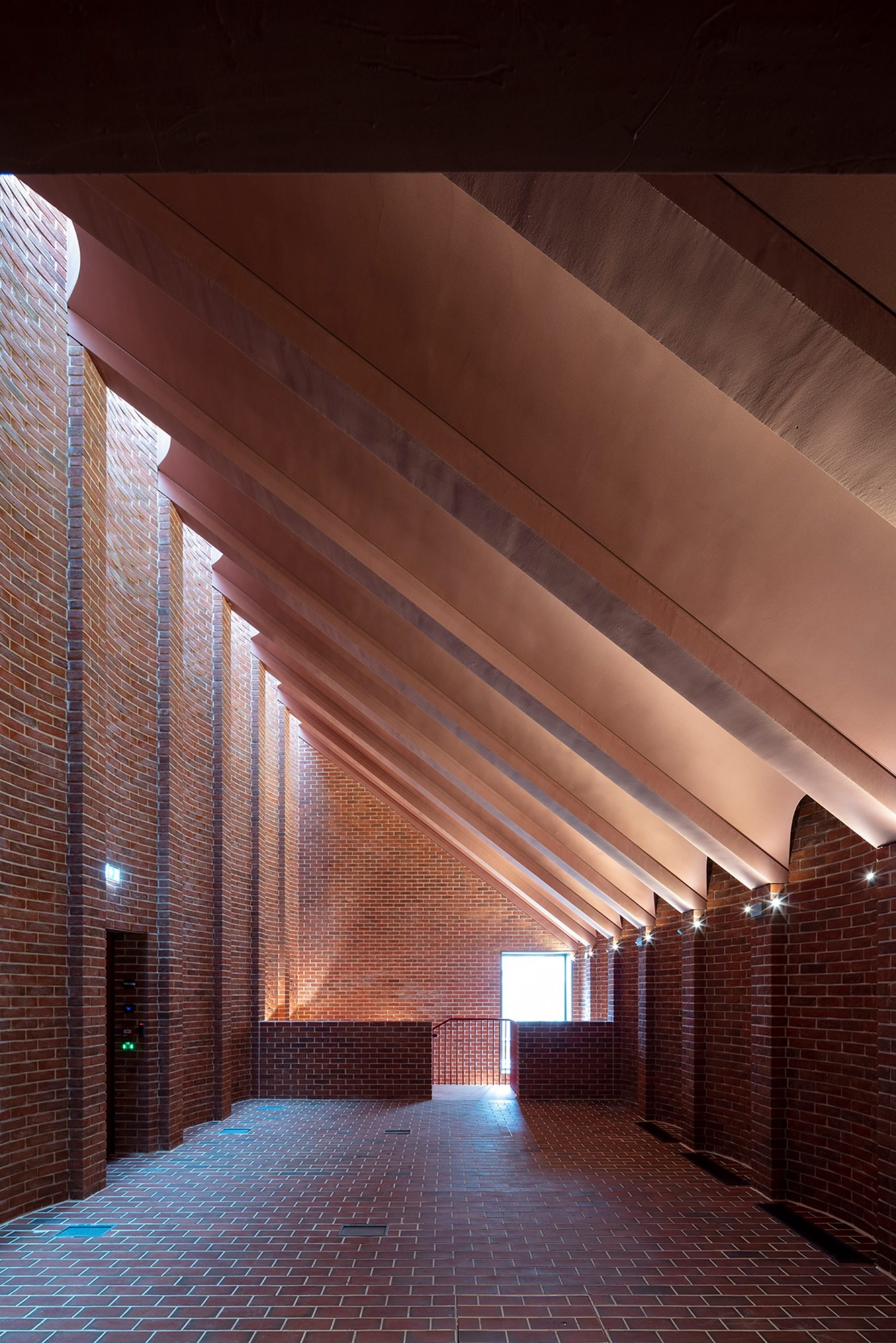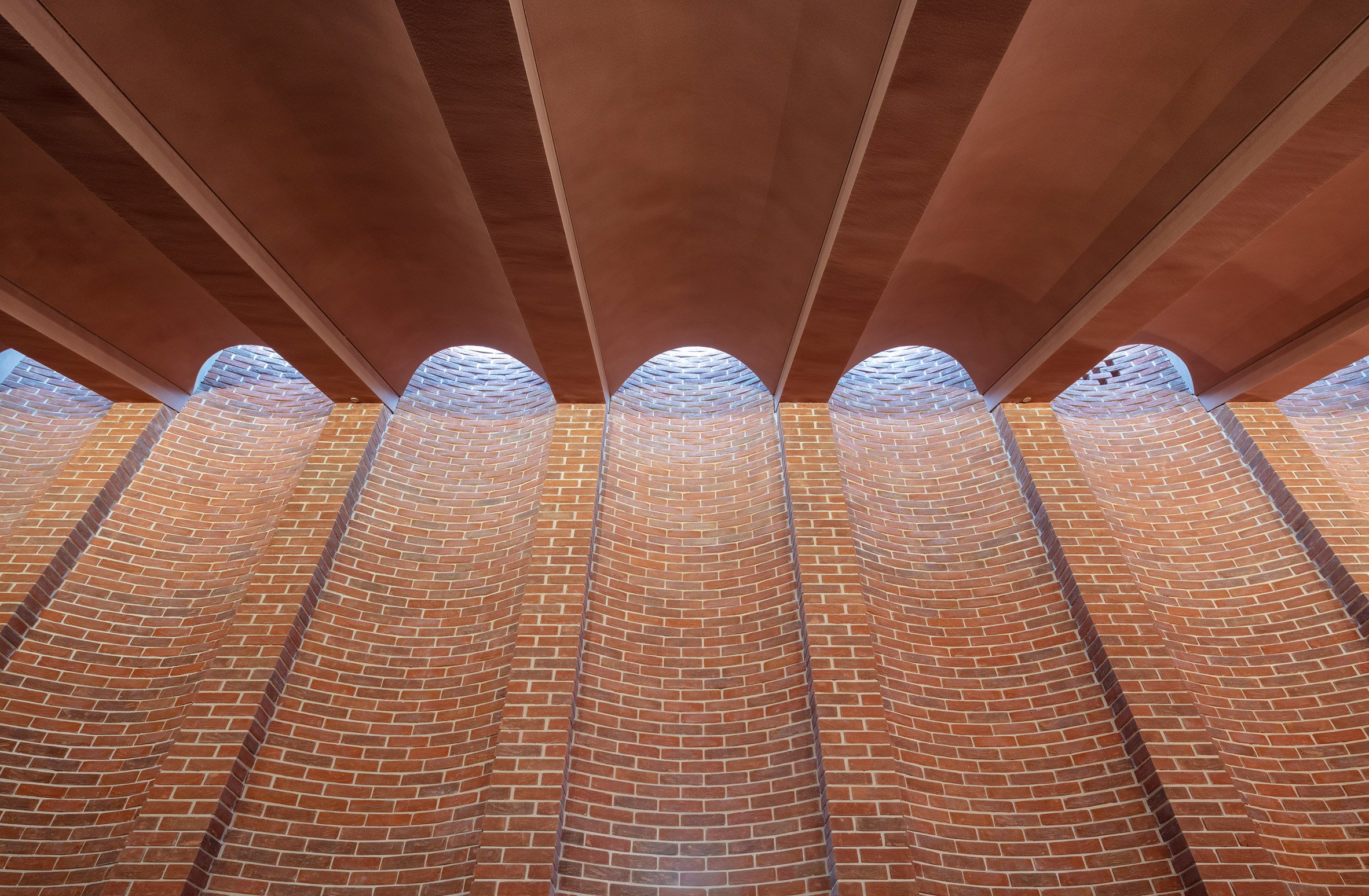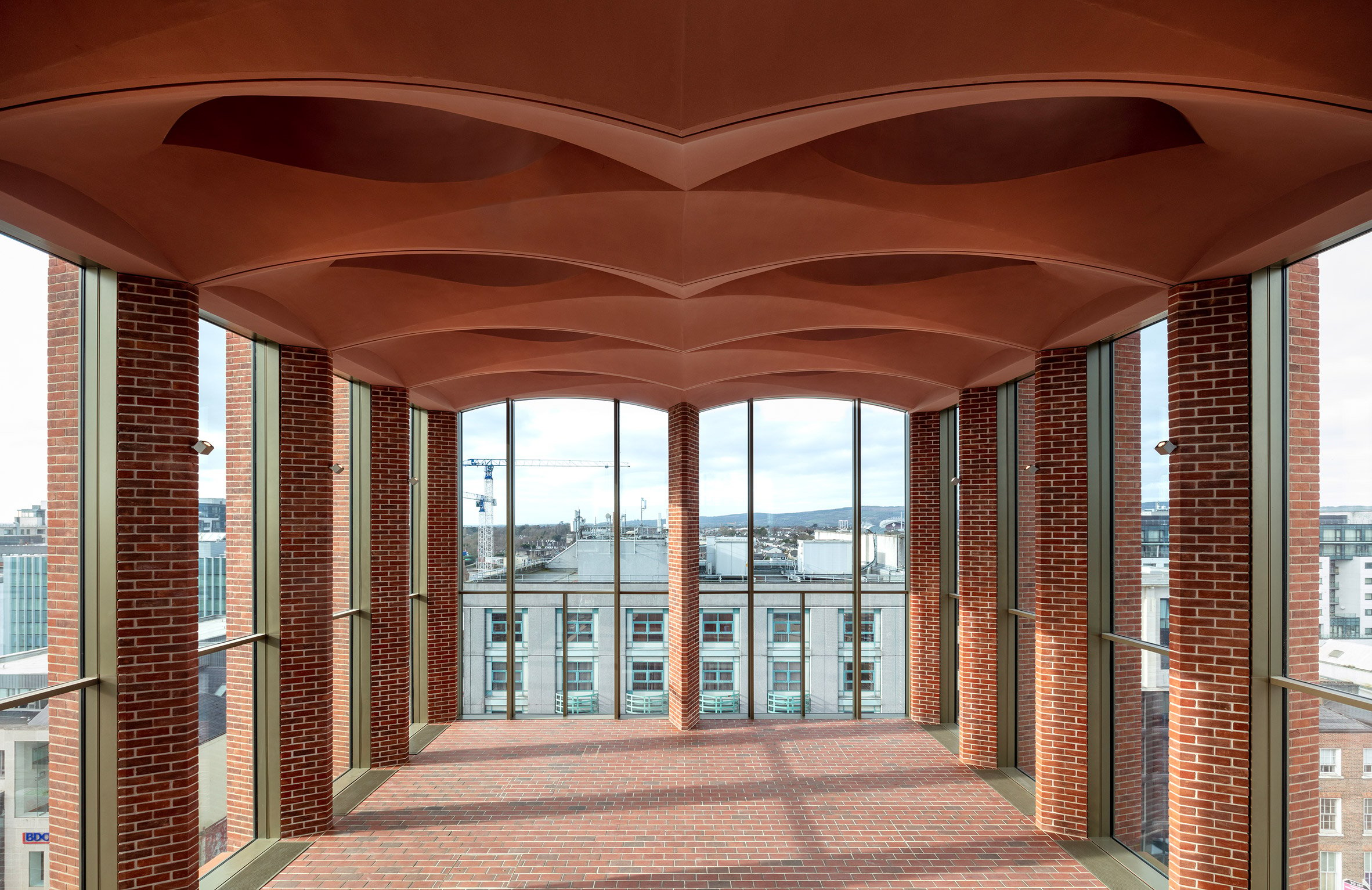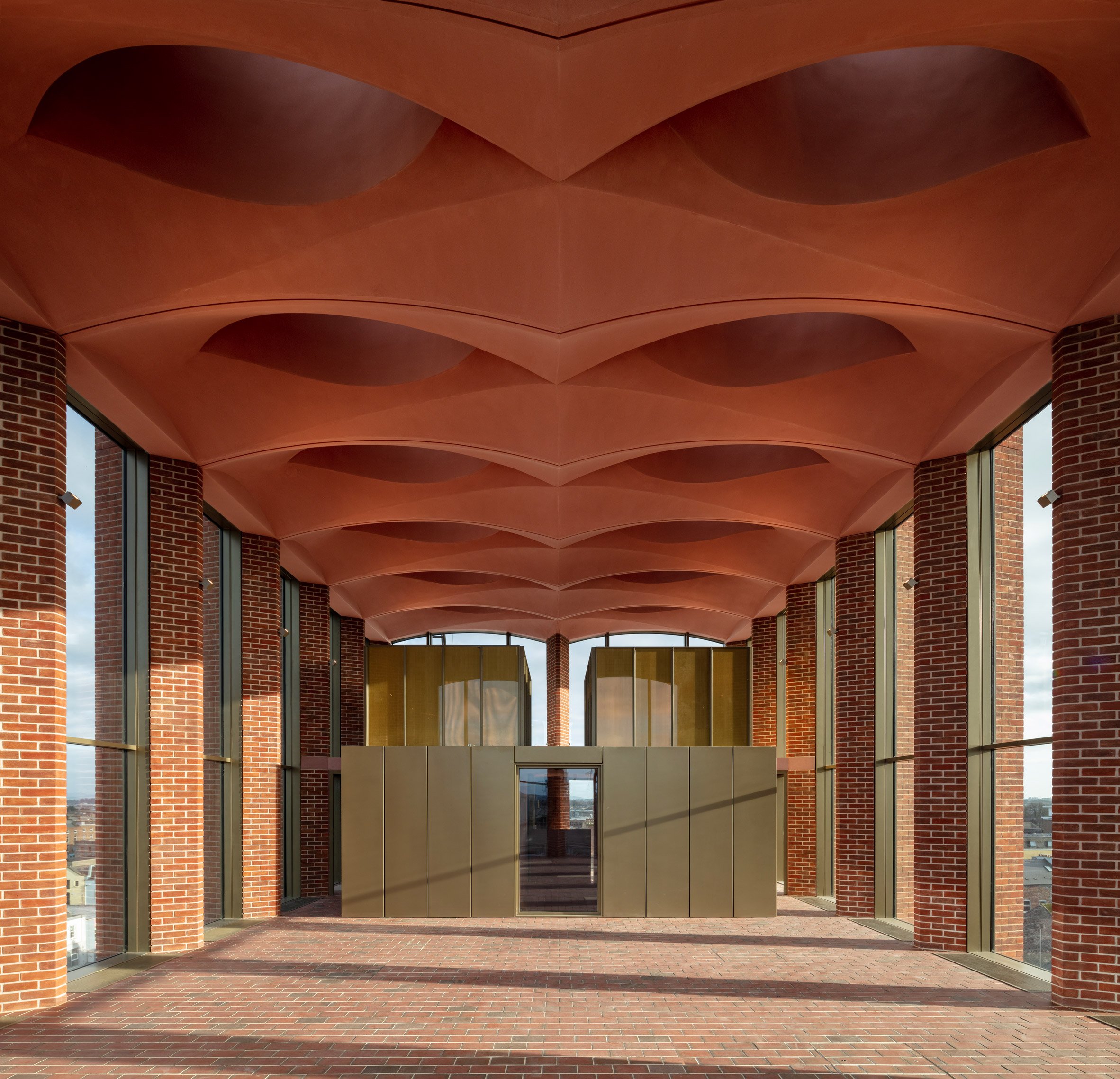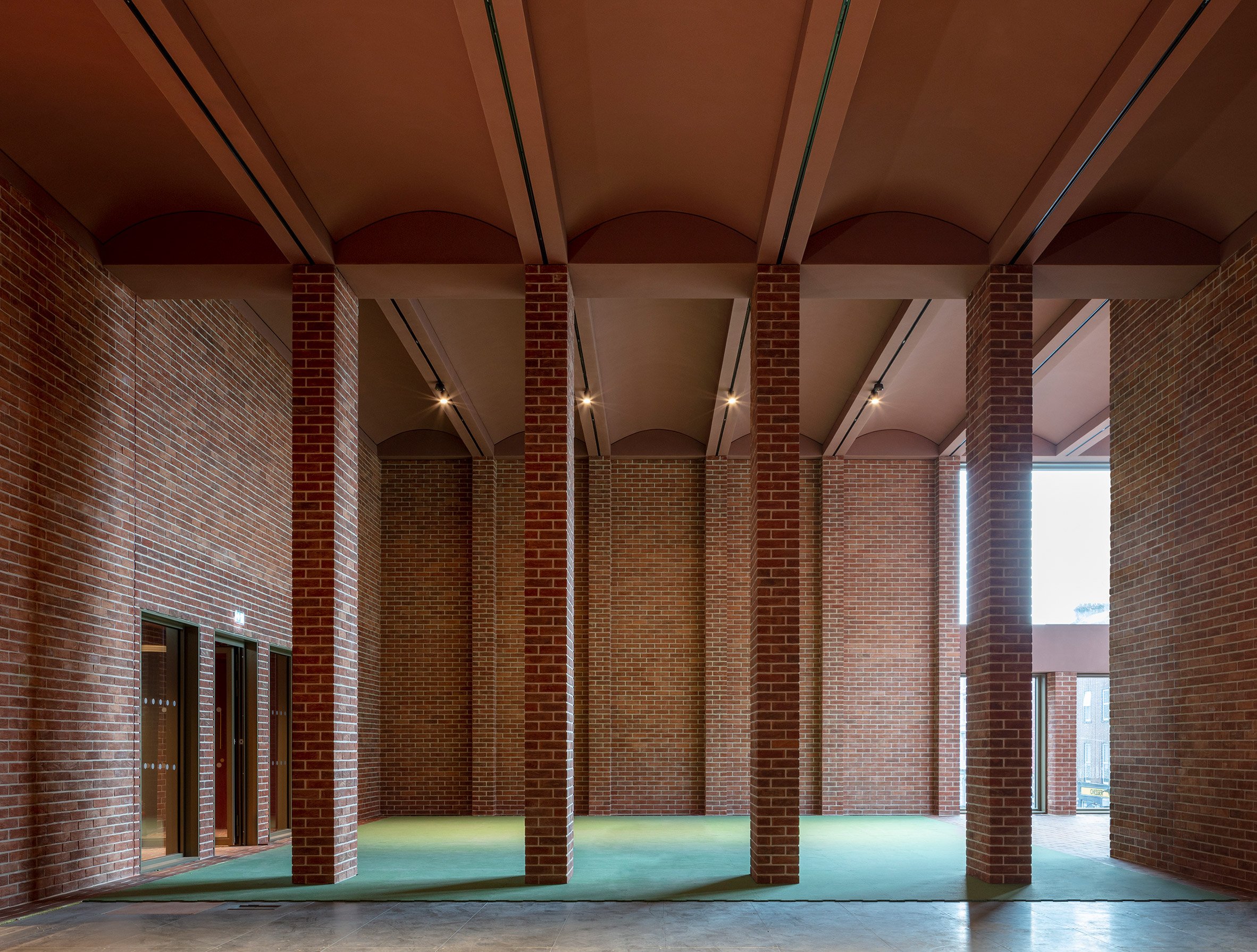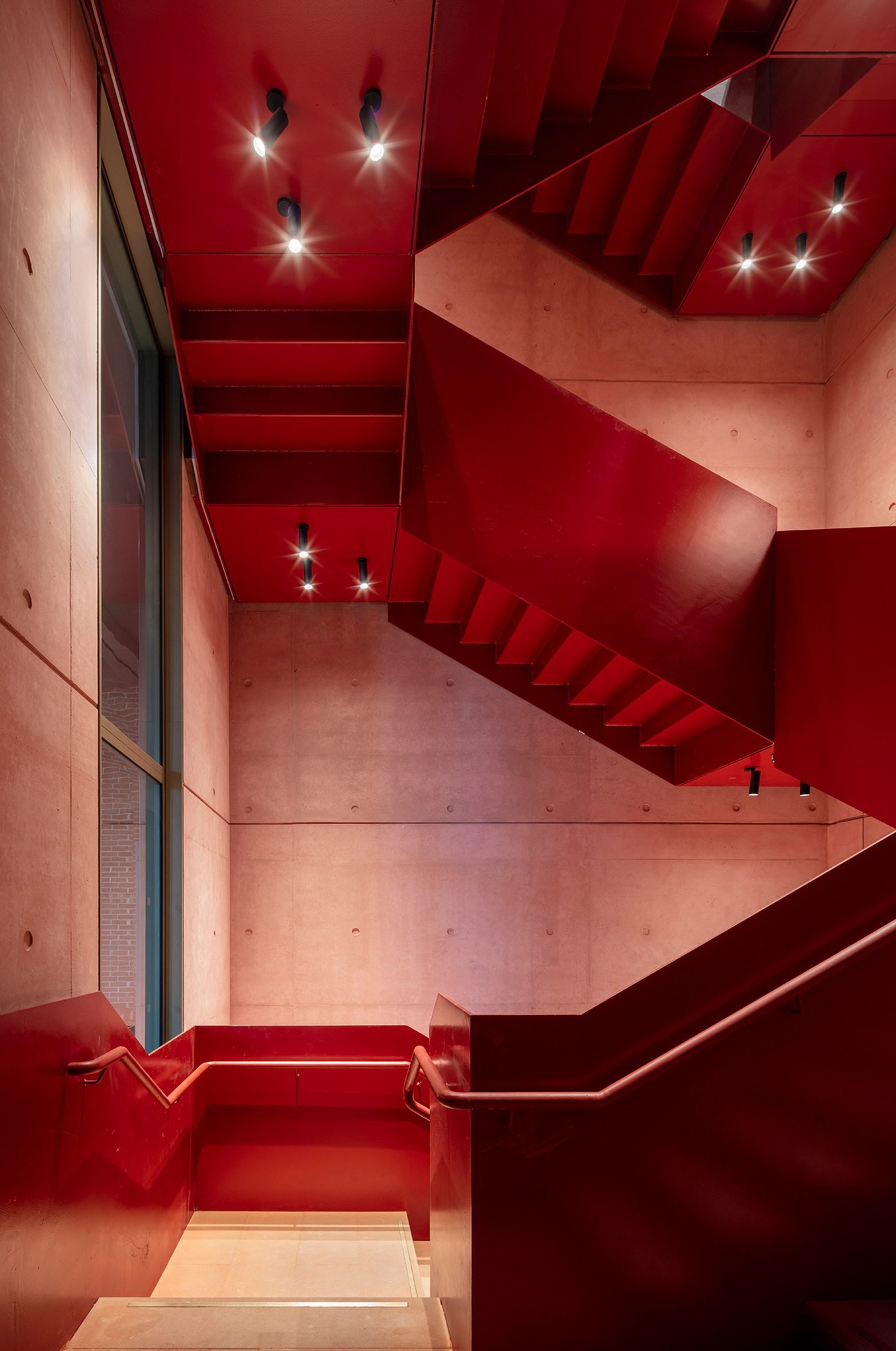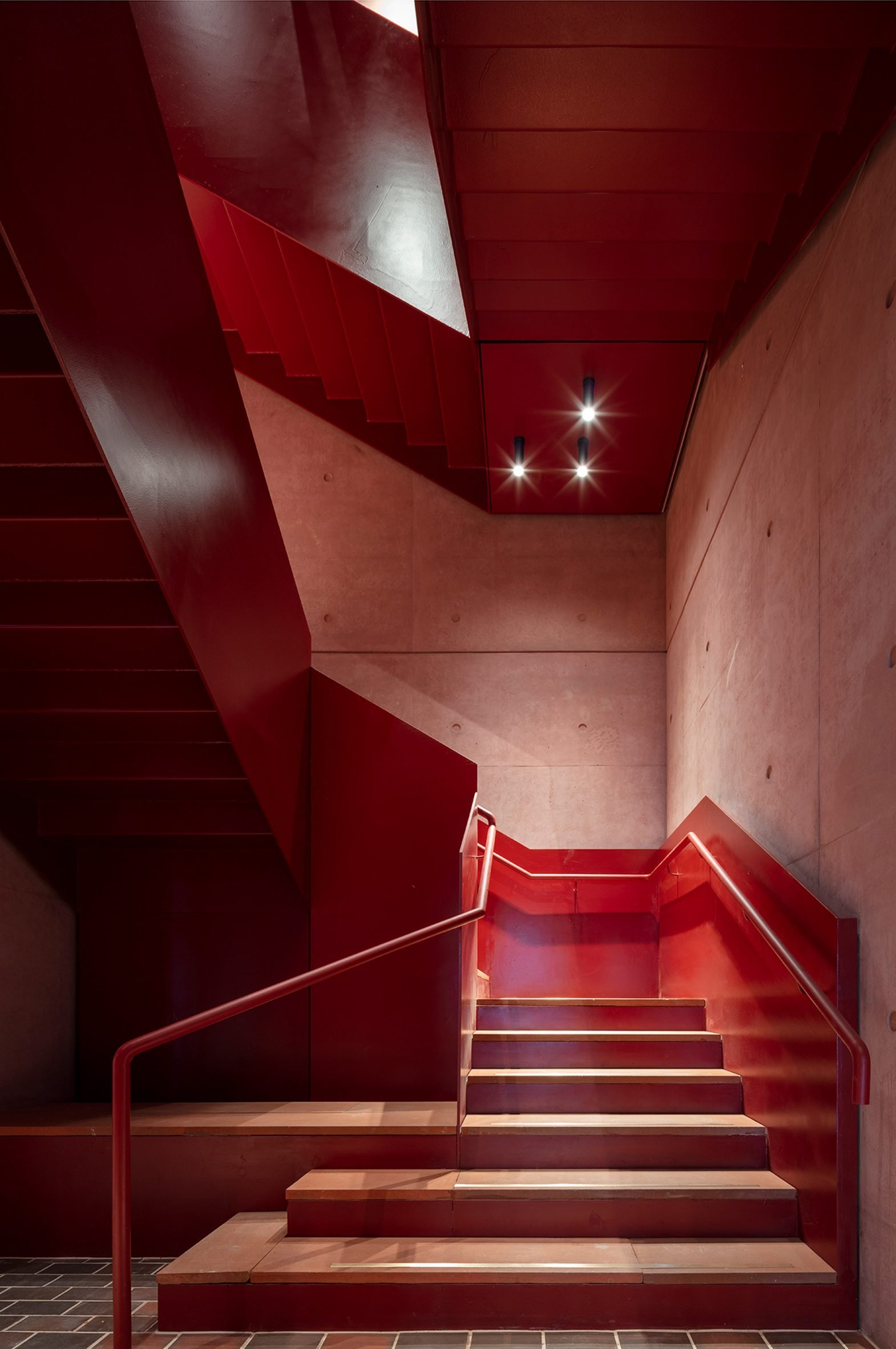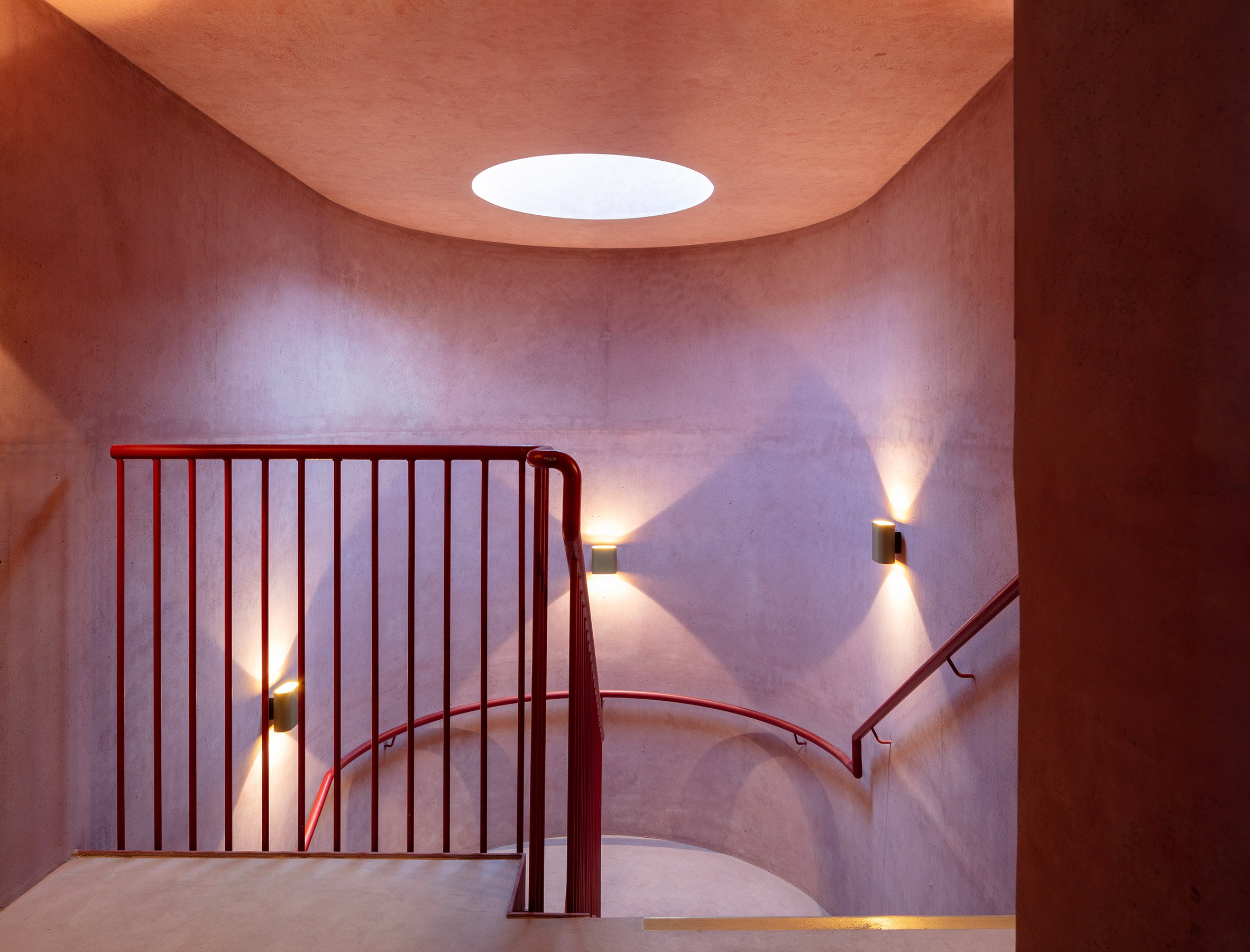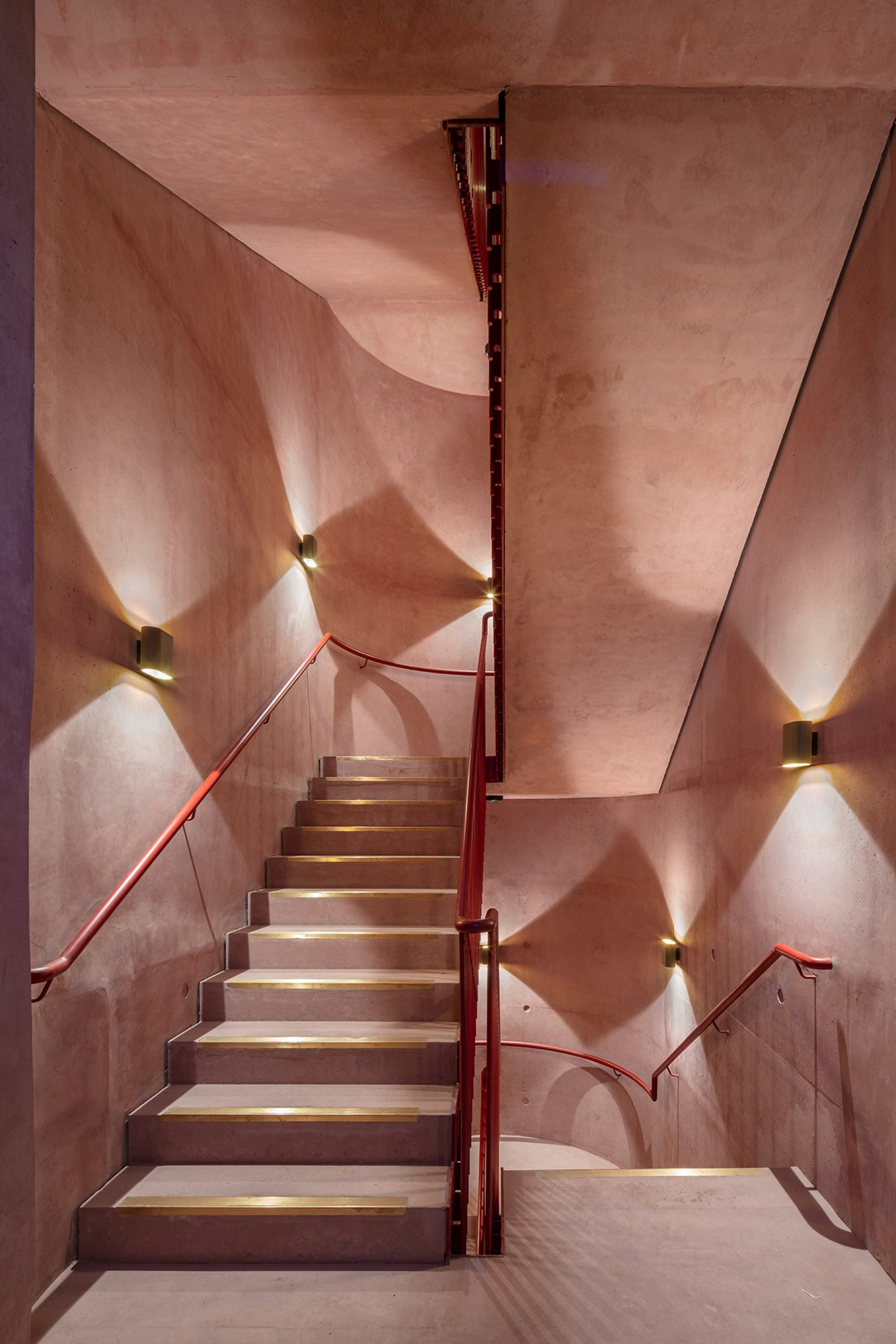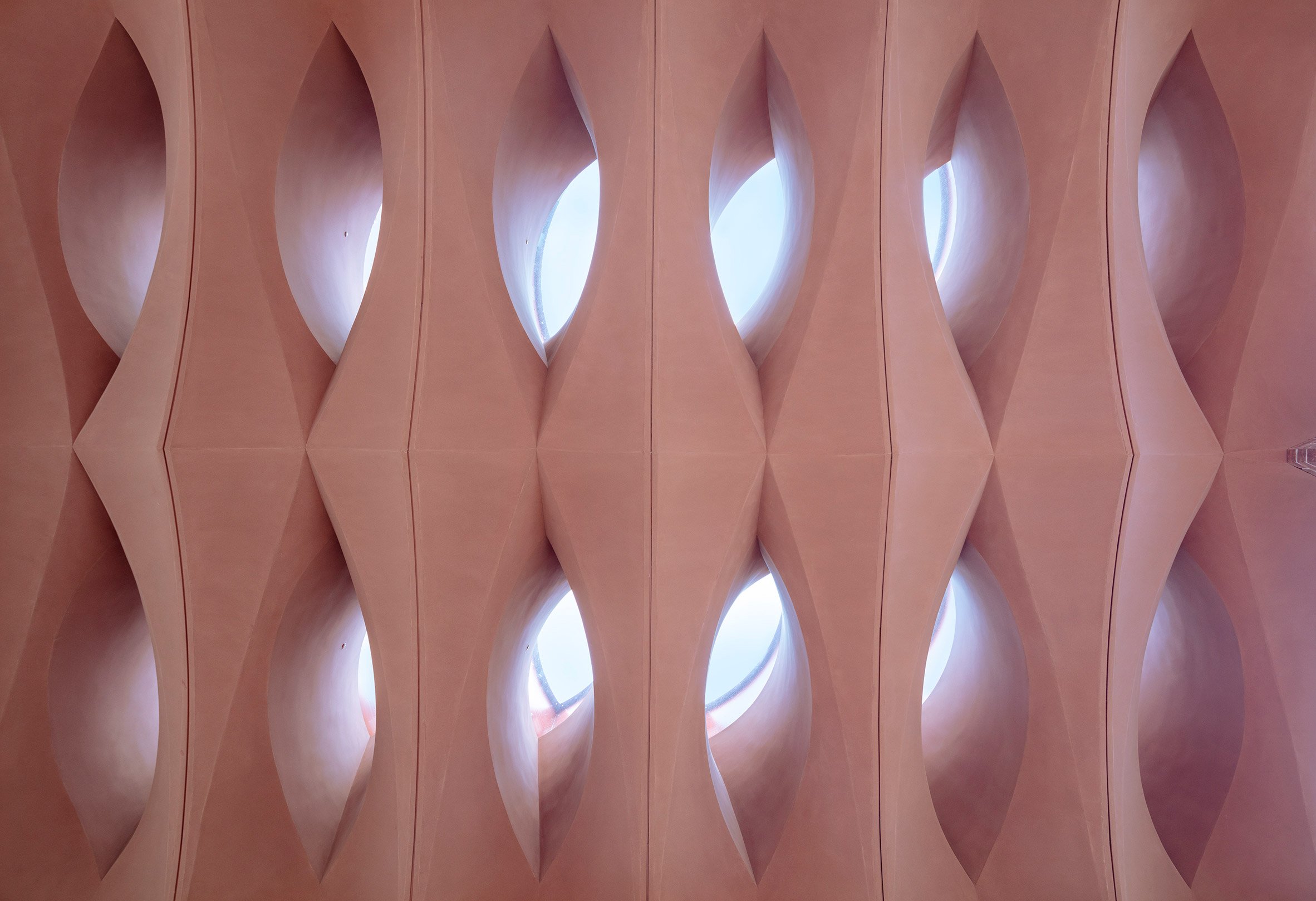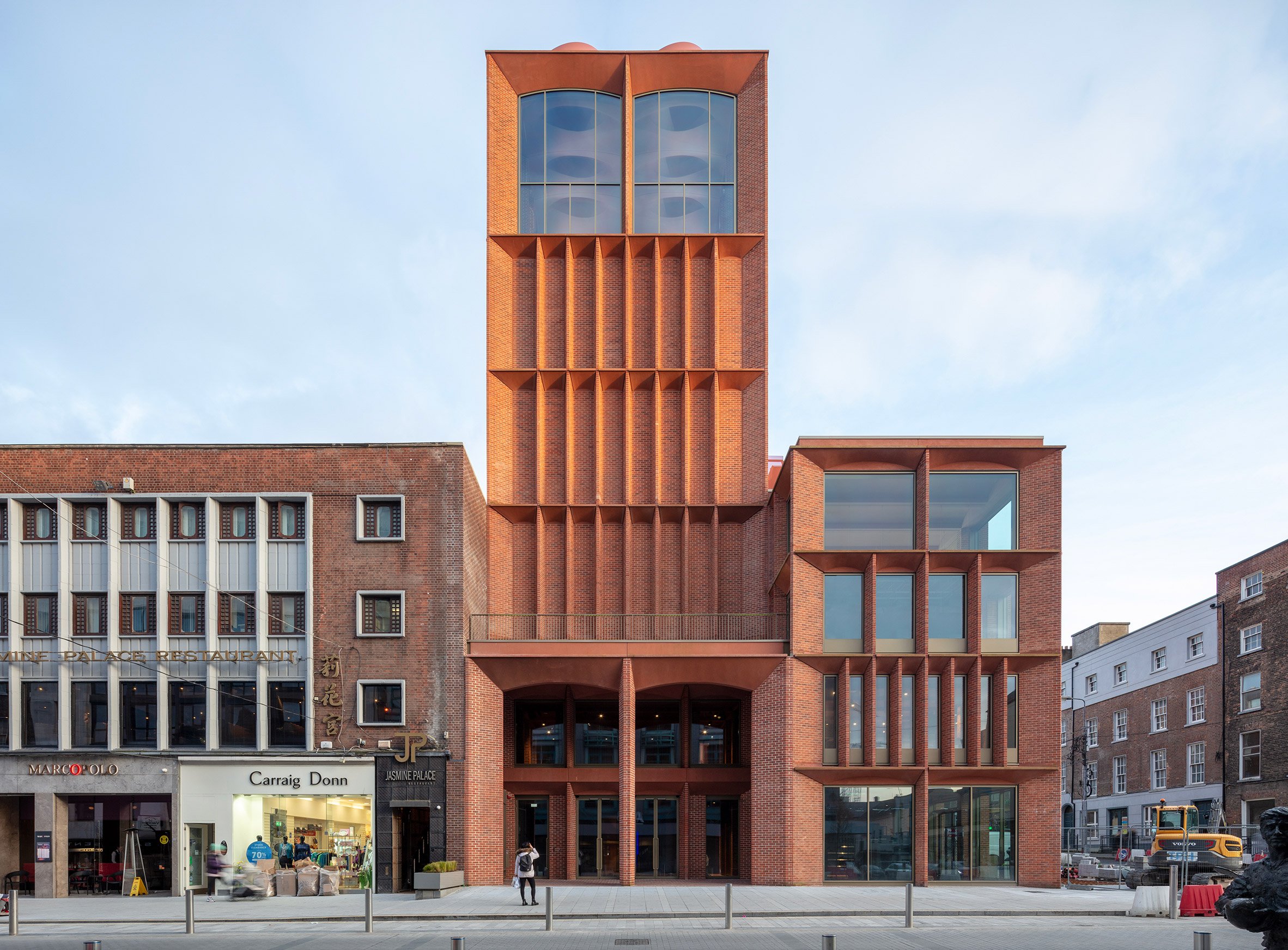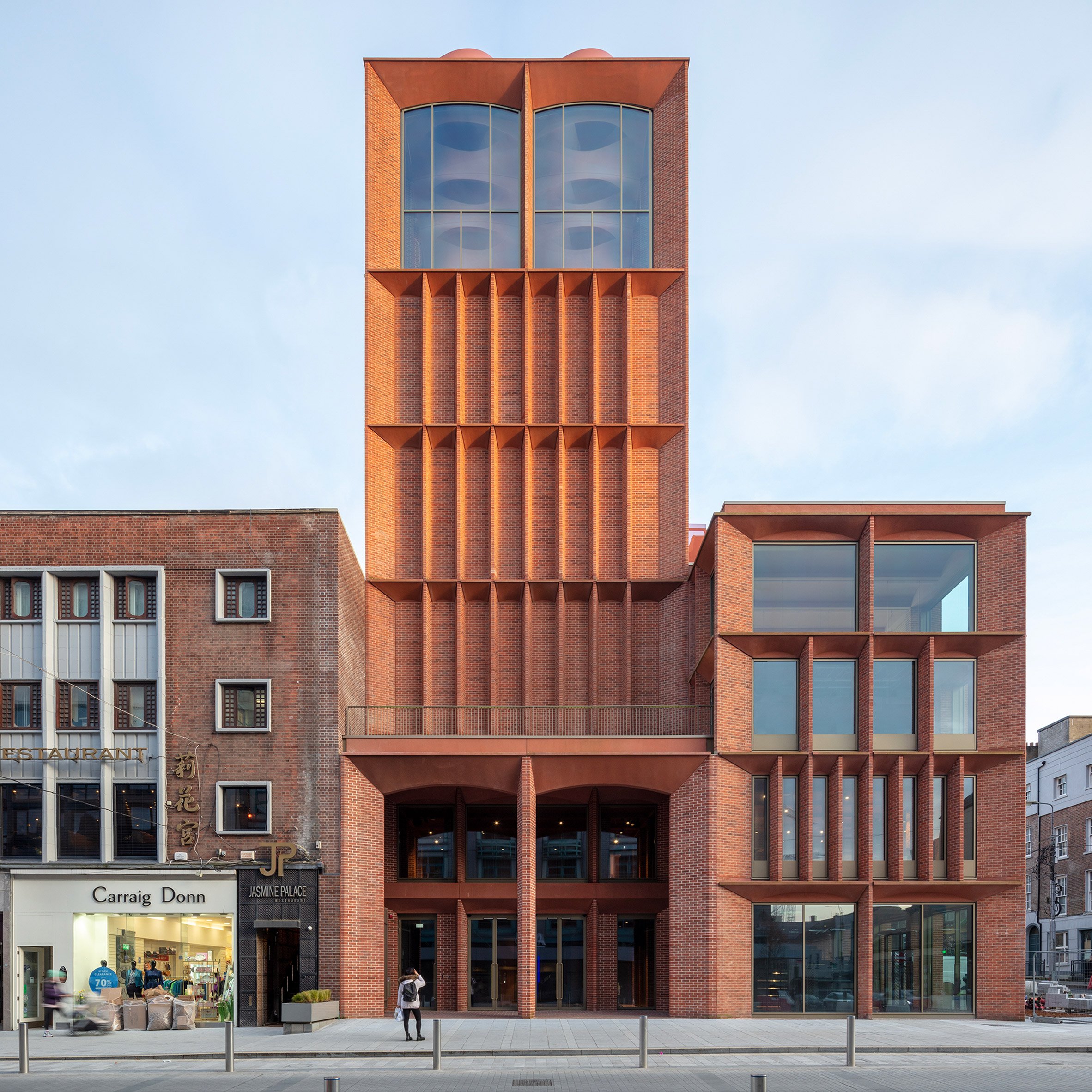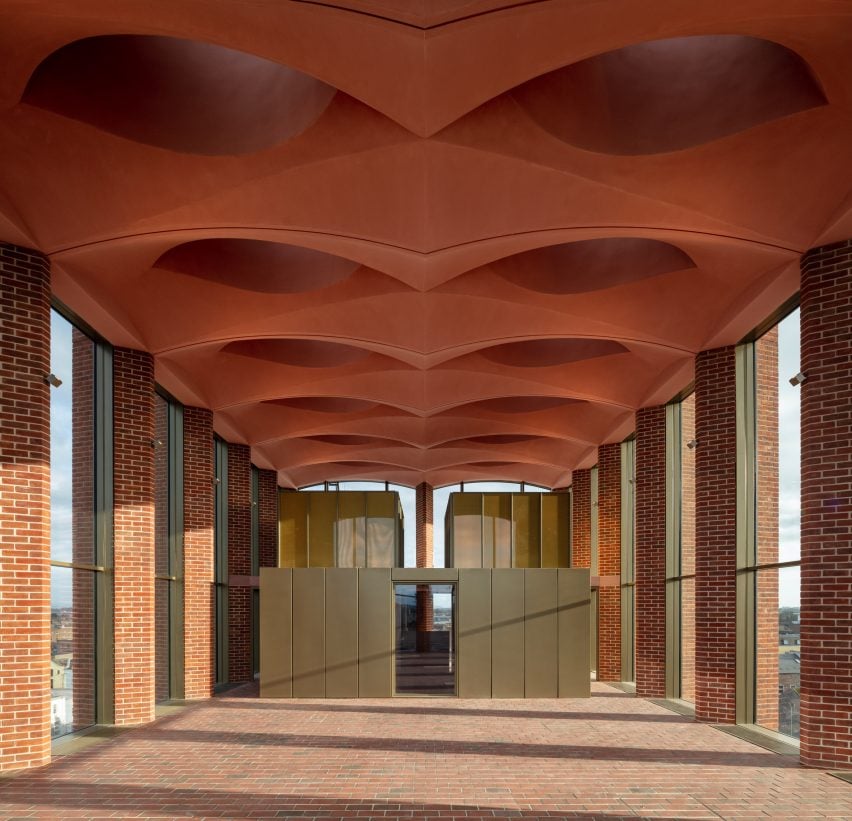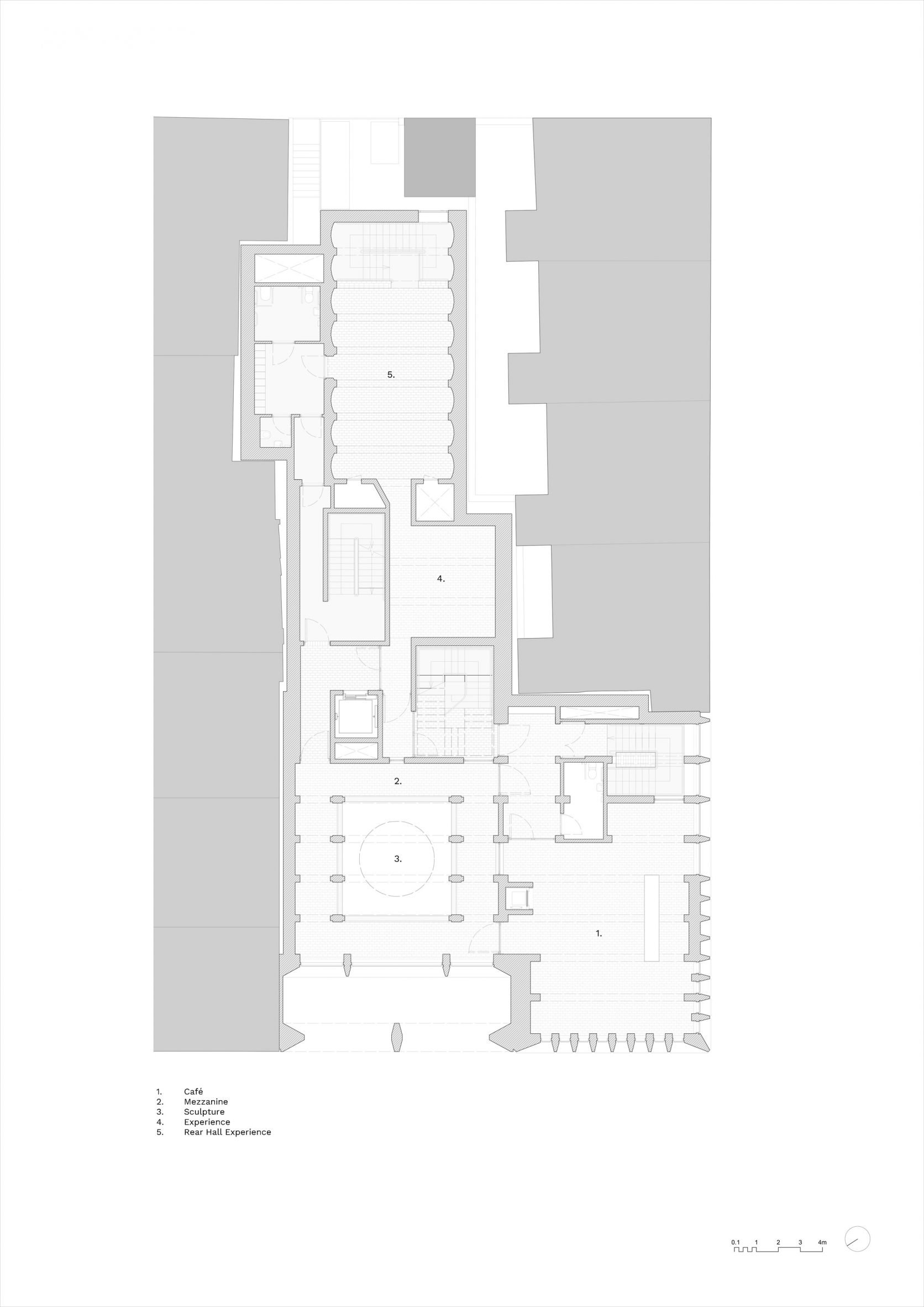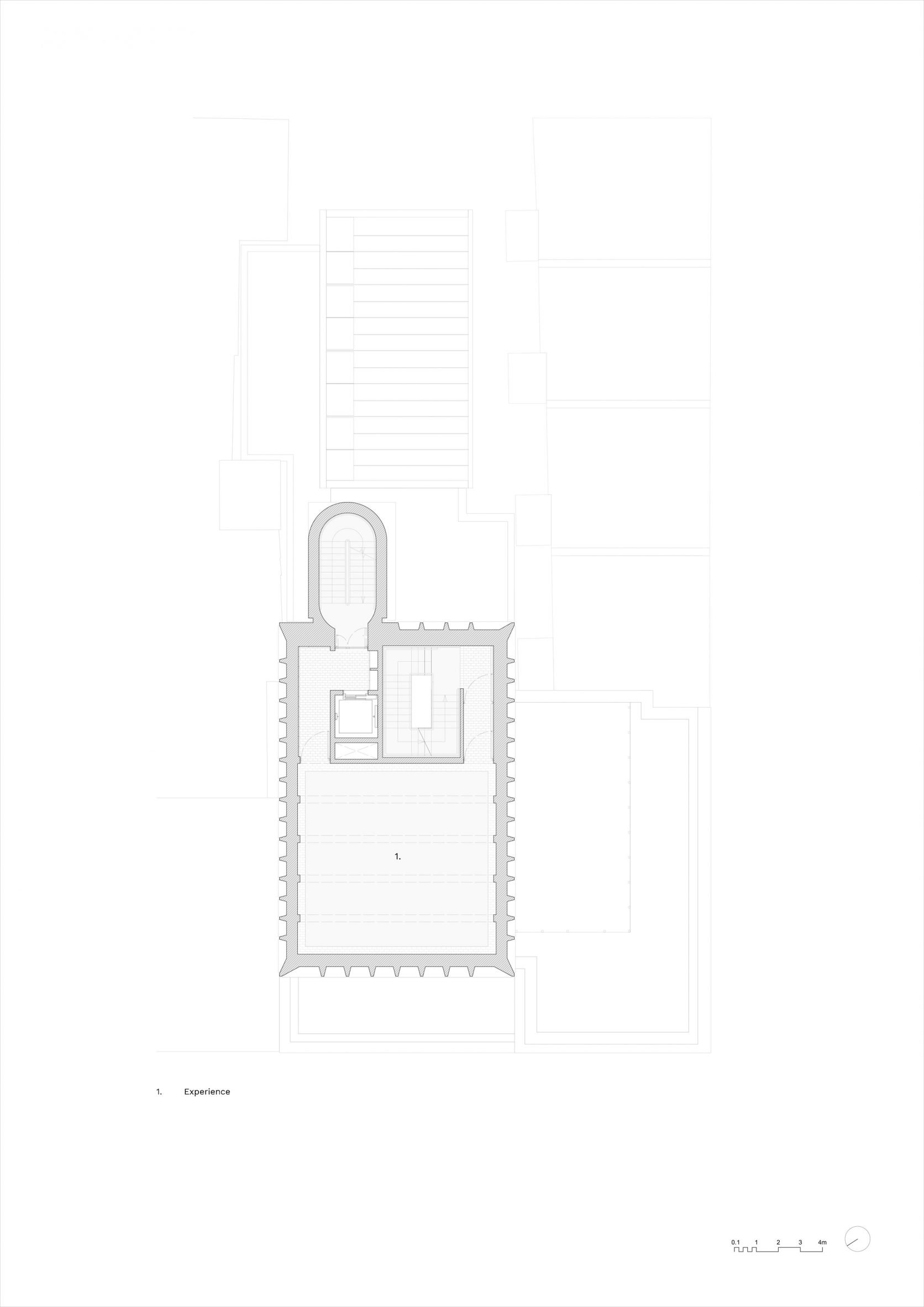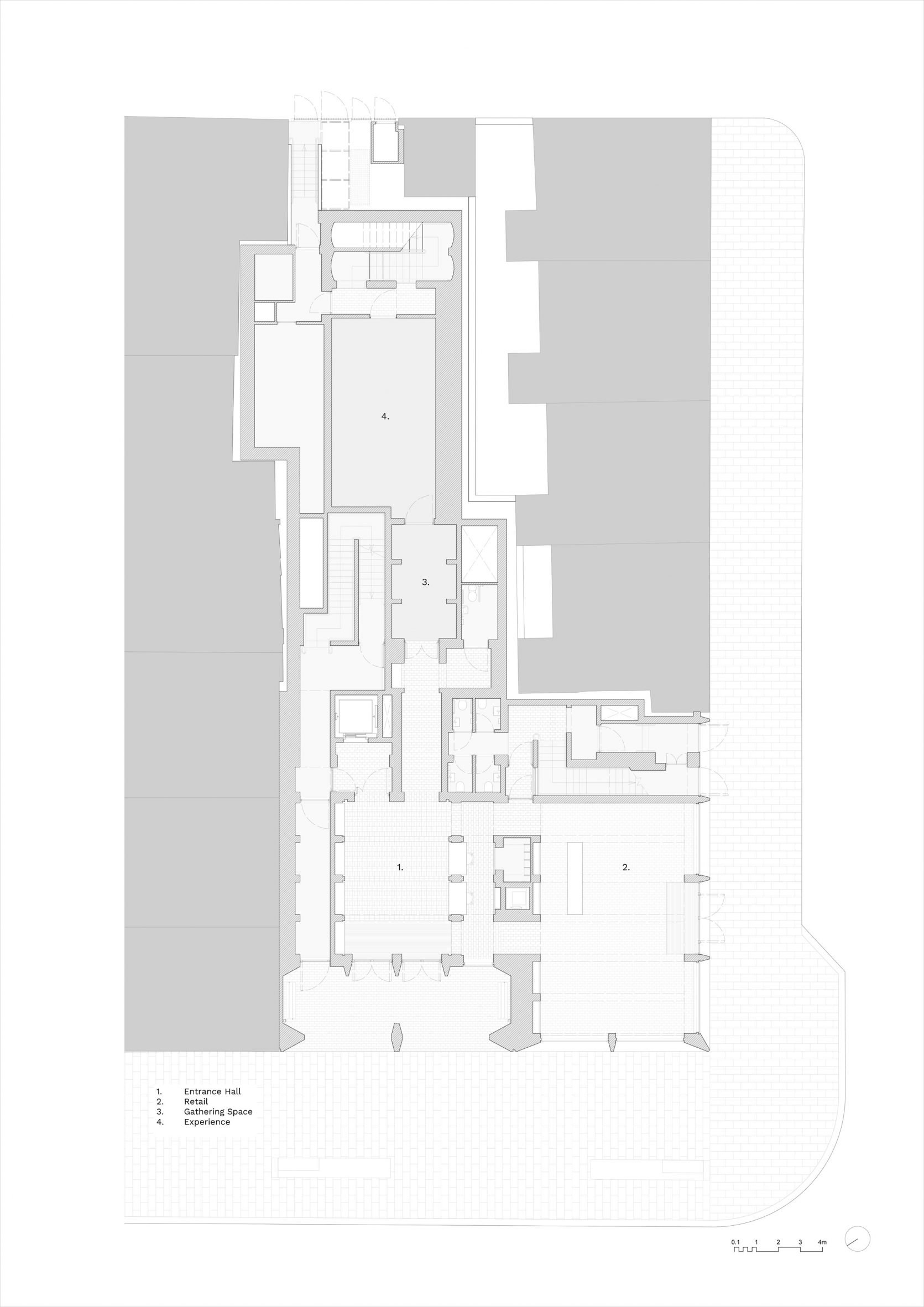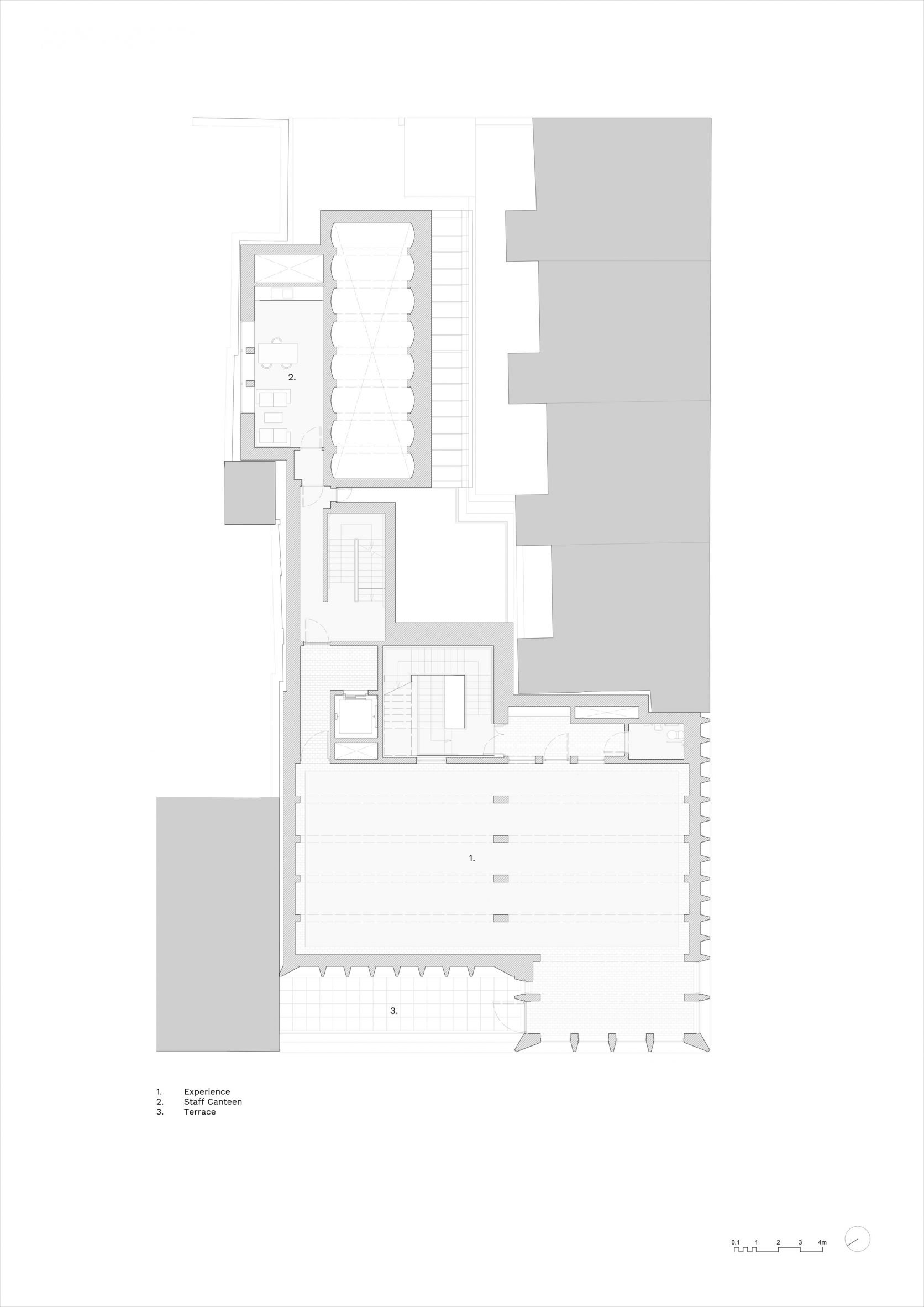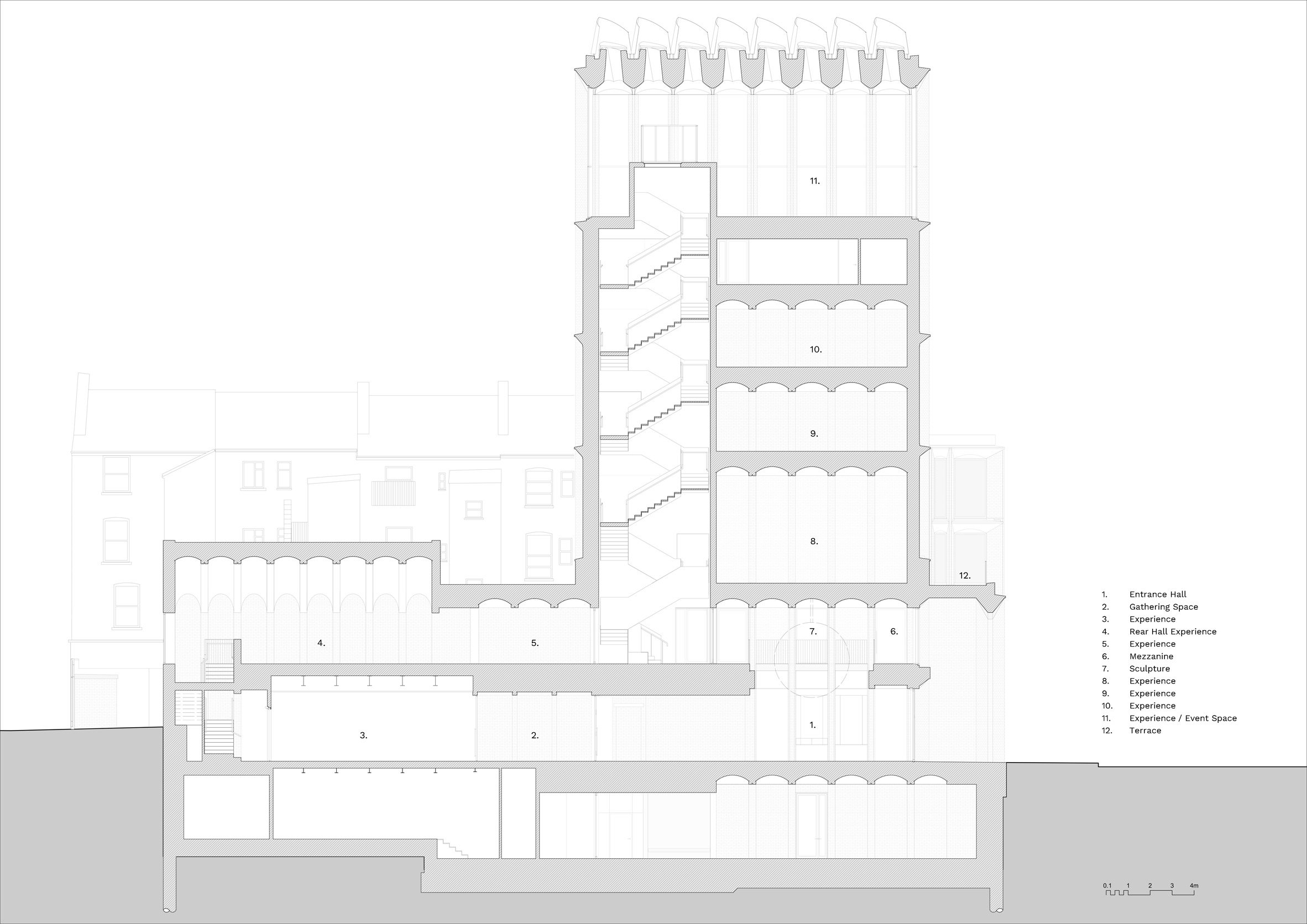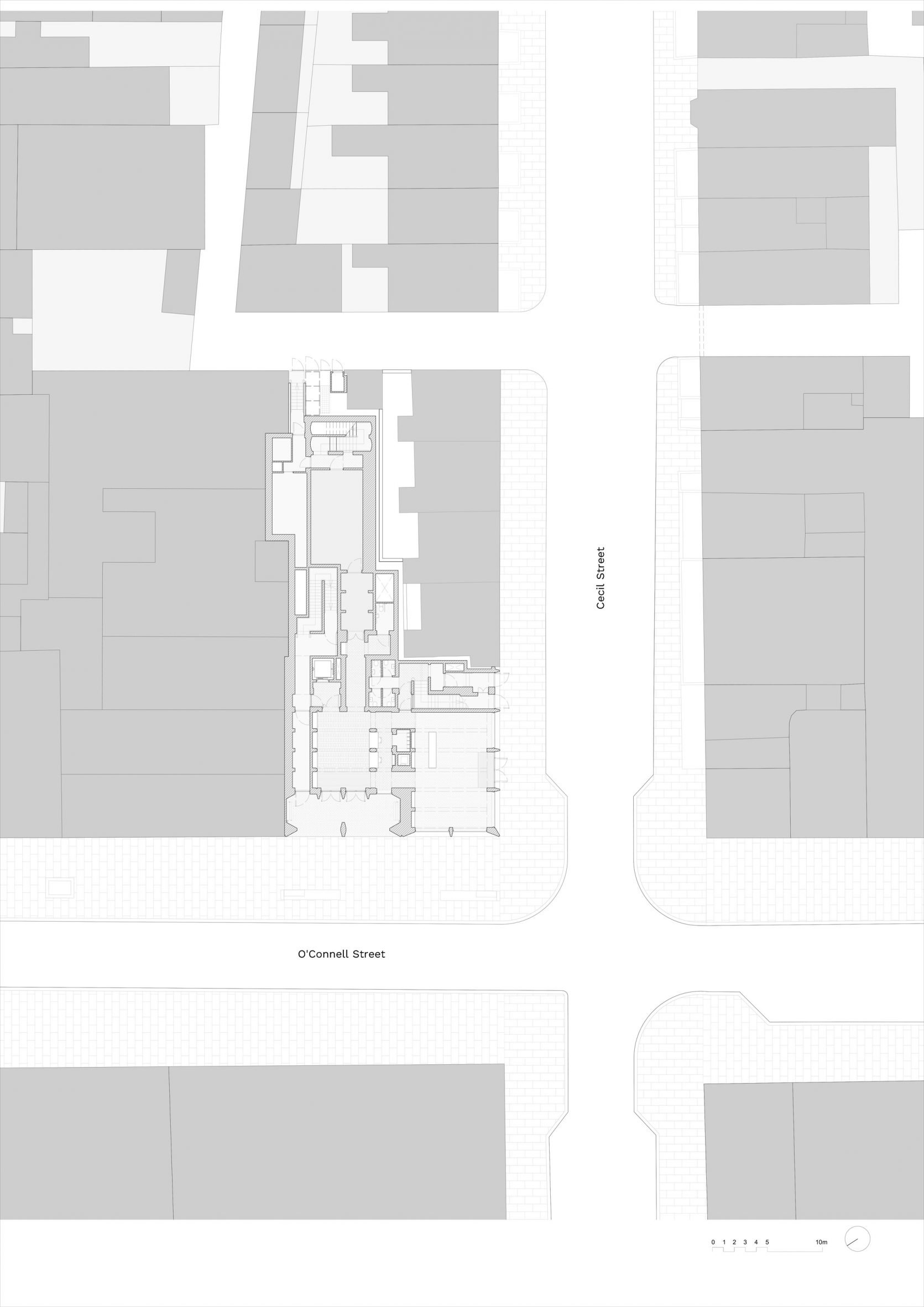 Stirling Prize-winning studio Niall McLaughlin Architects has completed a seven storey museum in Limerick, Ireland, with vaulted ceilings and walls designed to "reflect the forces found in rugby".

Located on Limerick's main high street in the Georgian Quarter, the International Rugby Experience was built as an attraction that celebrates the game of rugby as part of a rejuvenation of the city centre.

Niall McLaughlin Architects, which won the 2022 Stirling Prize for its Magdalene College library at the University of Cambridge, created a 33.8-metre-tall tower set back from the street front by a portico.

On the tower's top floor, a public hall with double height windows provides panoramic views of the city and acts as a beacon that can be seen from afar.

"As a tall building on a tight urban site with stringent fire escape requirements, a wonderfully episodic, vertical journey is created through a series of very different spaces – some small, some large, some daylit, some dark all to arrive at the top and reorientate oneself through the unique panoramic views of the surrounding city and landscapes beyond," Niall McLaughlin Architects associate Tom McGlynn told Dezeen.

The 2,110-square metre building has arched ceilings and red brickwork on the exterior facades and interior floors and walls.

"Both inside and out, structural forces are expressed through brick and vault detailing to create a building that reflects some of the forces found in the game of rugby," said McGlynn.

"There is a sense that the interior spaces are carved out of a brick mass and this is reinforced through brick format quarry tile floors."

The building sits within a conservation area in Limerick's Georgian Quarter and on the footprint of three derelict Georgian townhouses.

Niall McLaughlin Architects designed the red brick building to fit in with the surrounding historic buildings while distinguishing itself as an attraction.

"We looked at the different forms of these historic taller buildings," said McGlynn.

"For those civic buildings set into terraces, the tower element was often set back behind a lower-level portico or entrance that continued the street line –this seemed the most appropriate typology for introducing a new tall public building in Limerick," he continued.

"Most of the historic civic buildings celebrate their height with 'crowning' features at the top and we saw the requirement for roof light shading on our building as an opportunity to give it a crowning feature one that is practical but also expressive and sculptural, paying homage to Georgian-era traditions."

The studio created a rhythmic facade made from a combination of brick-clad pre-cast facade panels and hand-laid brickwork.

Vertical brick piers were separated by horizontal spans of red-pigmented pre-cast concrete, creating recessed bays.

According to McGlynn, the proportions of the bays were designed to complement the surrounding Georgian streetscape and break up the solid wall to complement the sizes of window openings.

"The exposed pre cast lintels and cills are pigmented to match the red brickwork and this combination of brick and precast reflects in a contemporary manner the brick and stone detailing on local churches," said the architect.
from dezeen