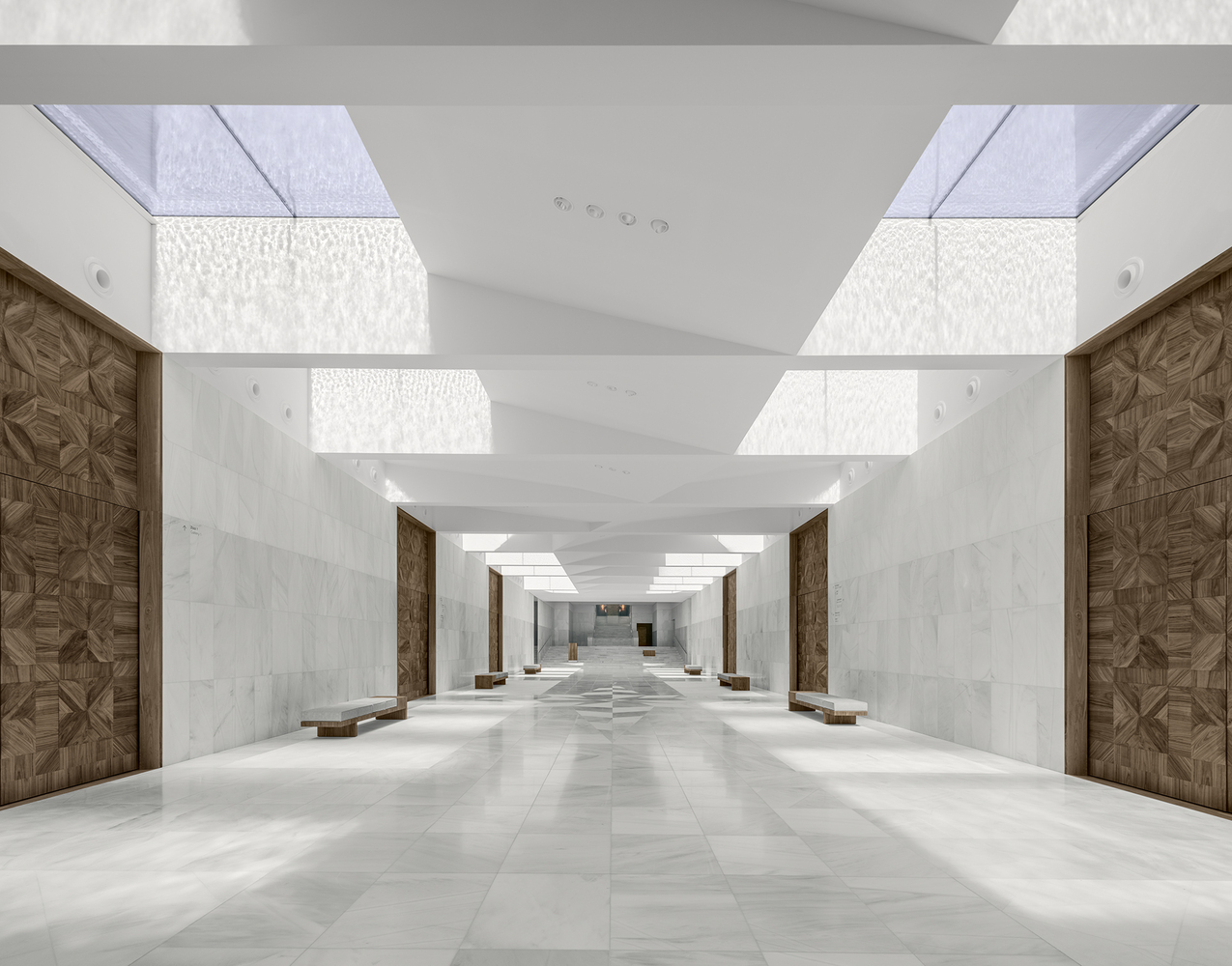 KAAN Architecten-Museum Paleis Het Loo

After winning the commission through a public competition in 2016, KAAN Architecten undertook the renovation and extension of Museum Paleis Het Loo, taking cues from the layout and proportions of the baroque palace and its historic surroundings. The ambitious project involved the addition of over 5000 square meters of new facilities and spaces, a careful restoration of the palace, and a meticulous asbestos removal process. The newly transformed Paleis Het Loo now radiates the grandeur that befits one of the Netherlands' most renowned and frequented museums.

Paleis Het Loo was initially constructed in 1686 as a royal hunting palace for King William III and Queen Mary on the outskirts of Apeldoorn. The property's ample forest grounds and necessary underground water pressure created ideal conditions for a baroque composition of lush gardens punctuated with numerous water features and a monumental palace at its base. KAAN Architecten's intervention draws from this inextricable connection between architecture and the landscape. The entire extension is placed underground, and the new water feature is integrated as part of the architecture, continuing the tradition of the overall composition without disrupting the historical image.

Nestled between the palace wings lies the Bassecour, formerly a courtyard with grass parterres and a water trough for horses. Today, it has been transformed into a stunning space with a central fountain and four glass surfaces, each adorned with natural stone and a thin layer of running water, paying homage to the waterworks in the historic gardens. The Bassecour has evolved beyond just the palace forecourt, now serving as the roof of the new extension. The four-centimeter deep ponds reflect the monumental palace while daylight permeates the water, casting a brilliant effect below.

Rather than creating a prominent entrance that could encroach on the open Bassecour, the entry points have been positioned at the ends of the palace wings. Traces of the past remain visible in the subtle marble inlays on the walls where the old structure was hollowed out to create the lantern-like entry pavilions. Visitors are guided down to the light filled balcony, which hosts all necessary visitor facilities and leads into the Foyer.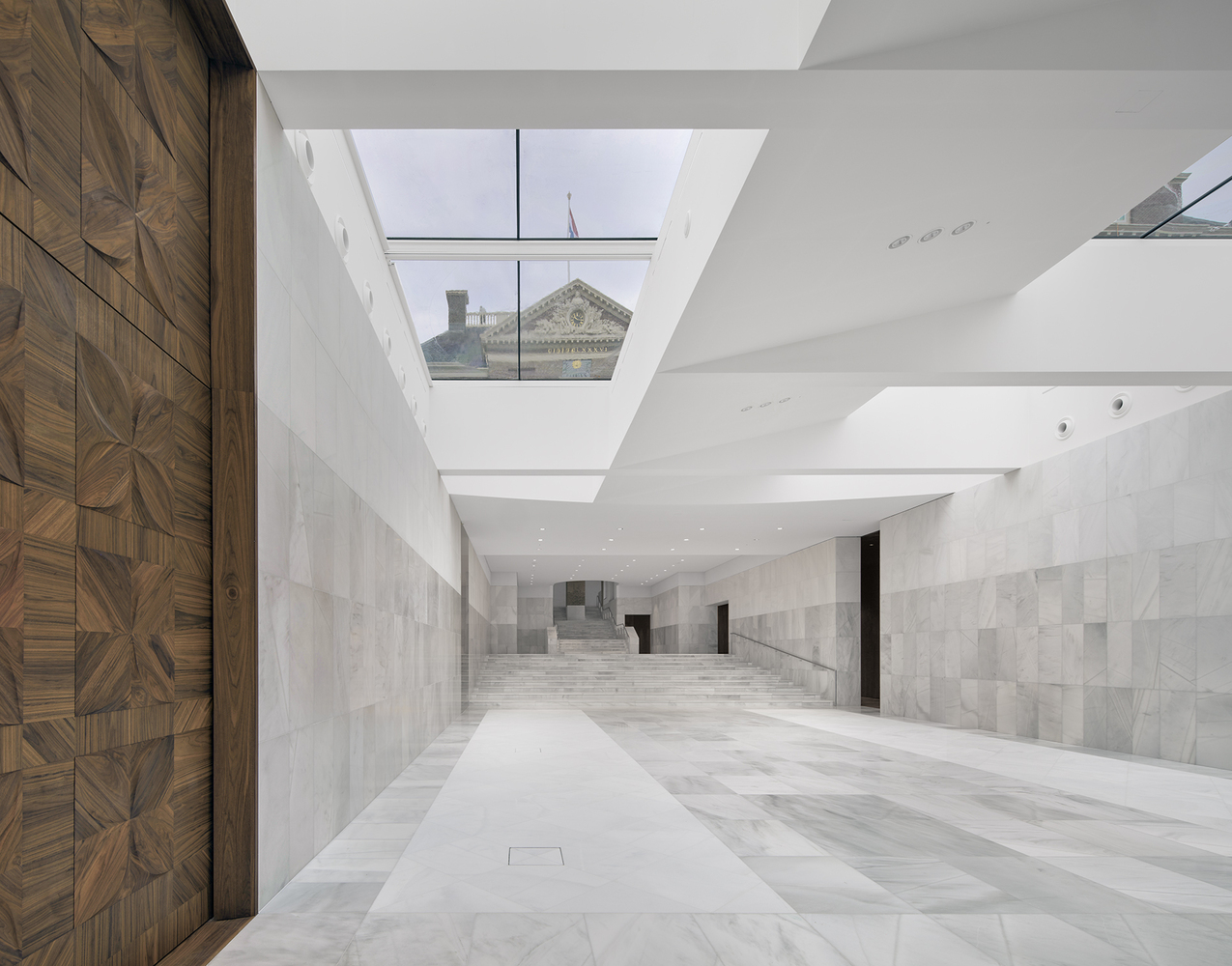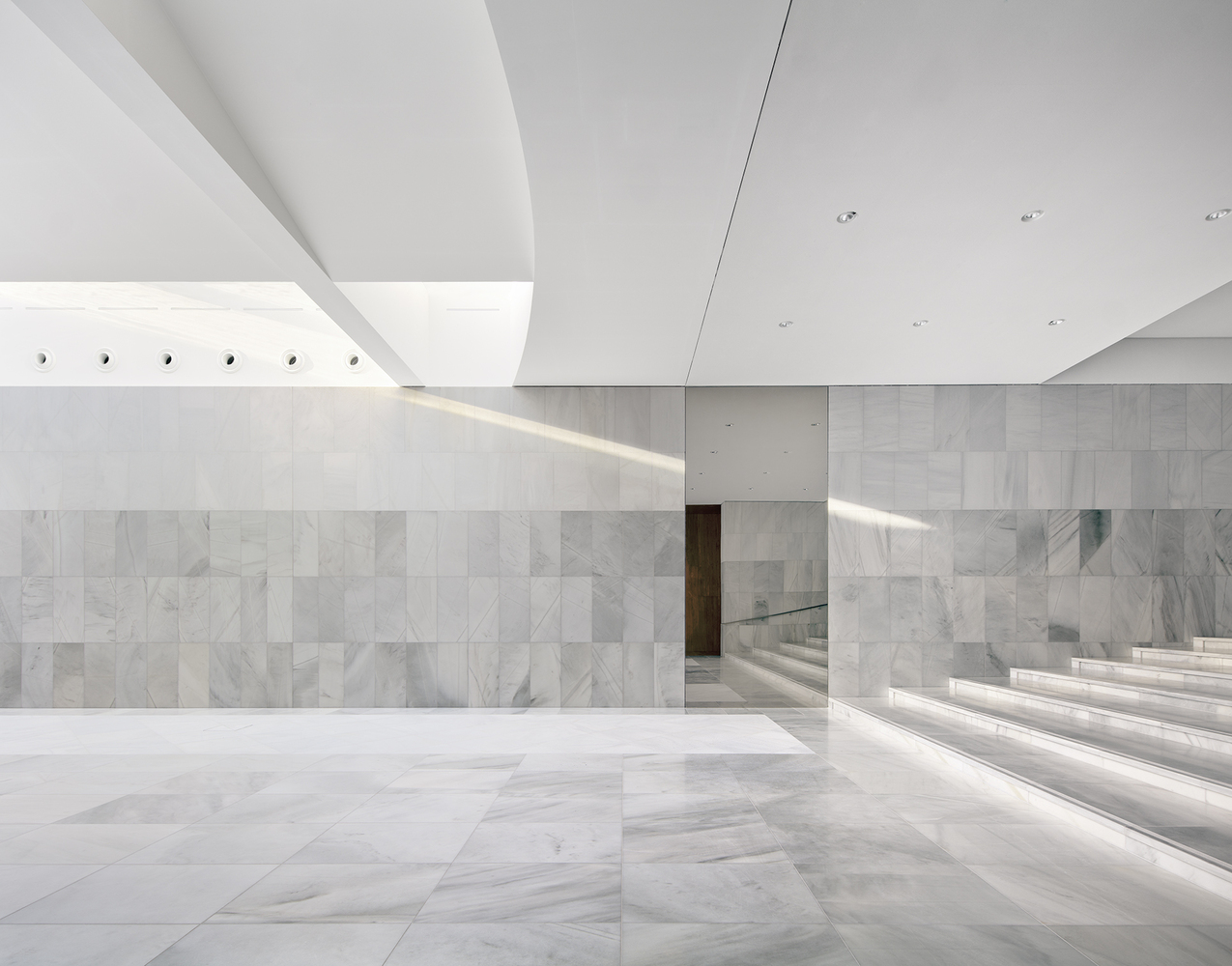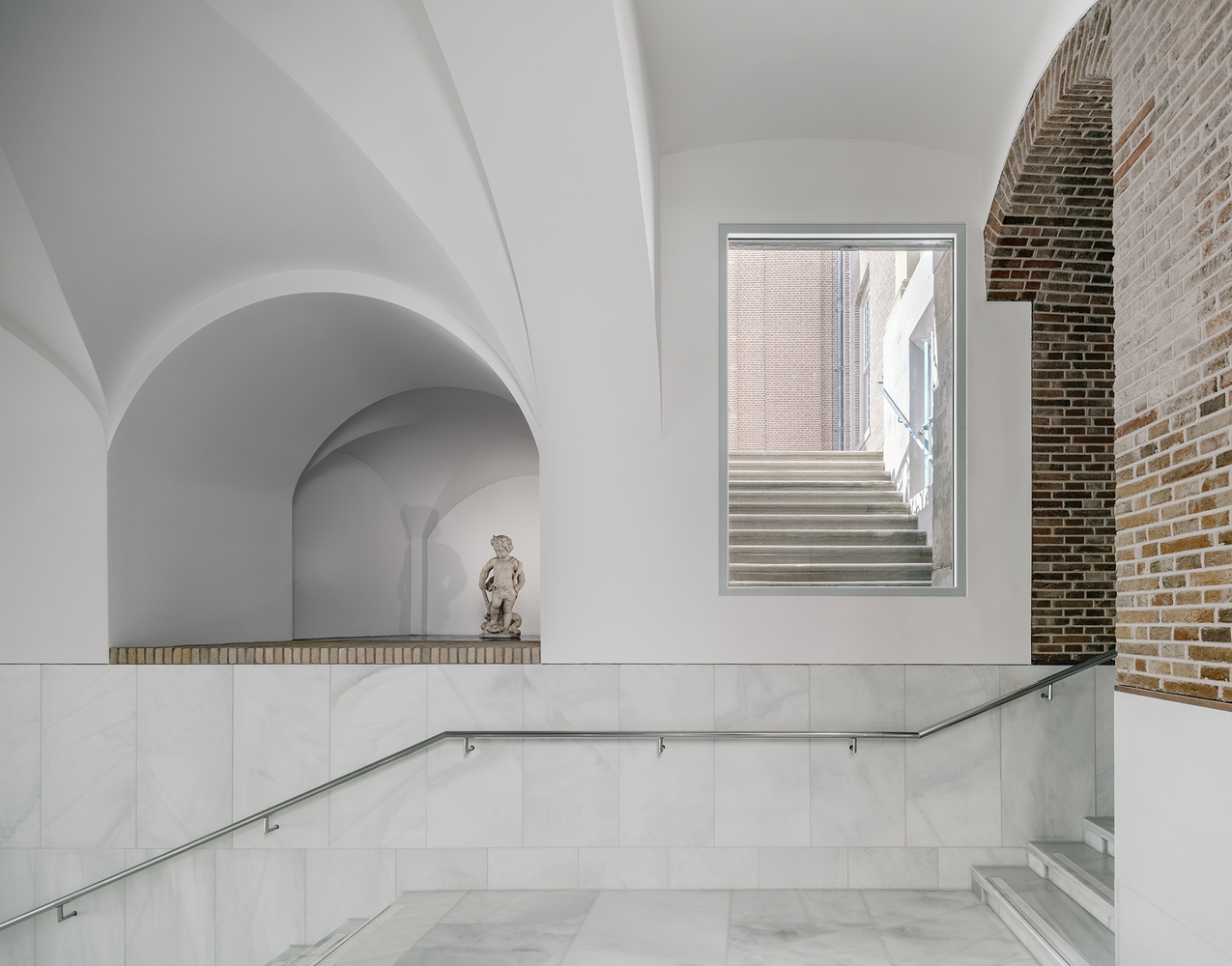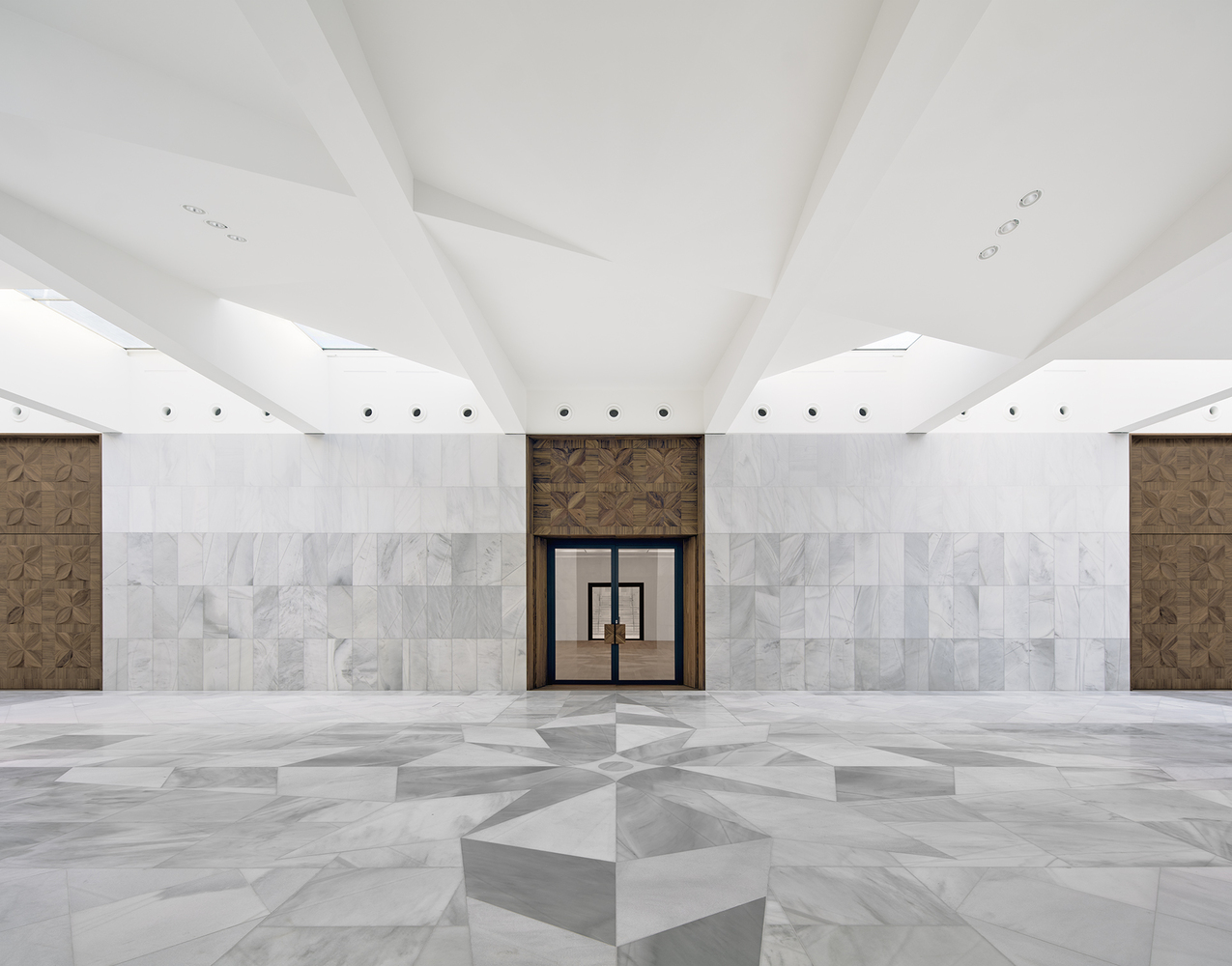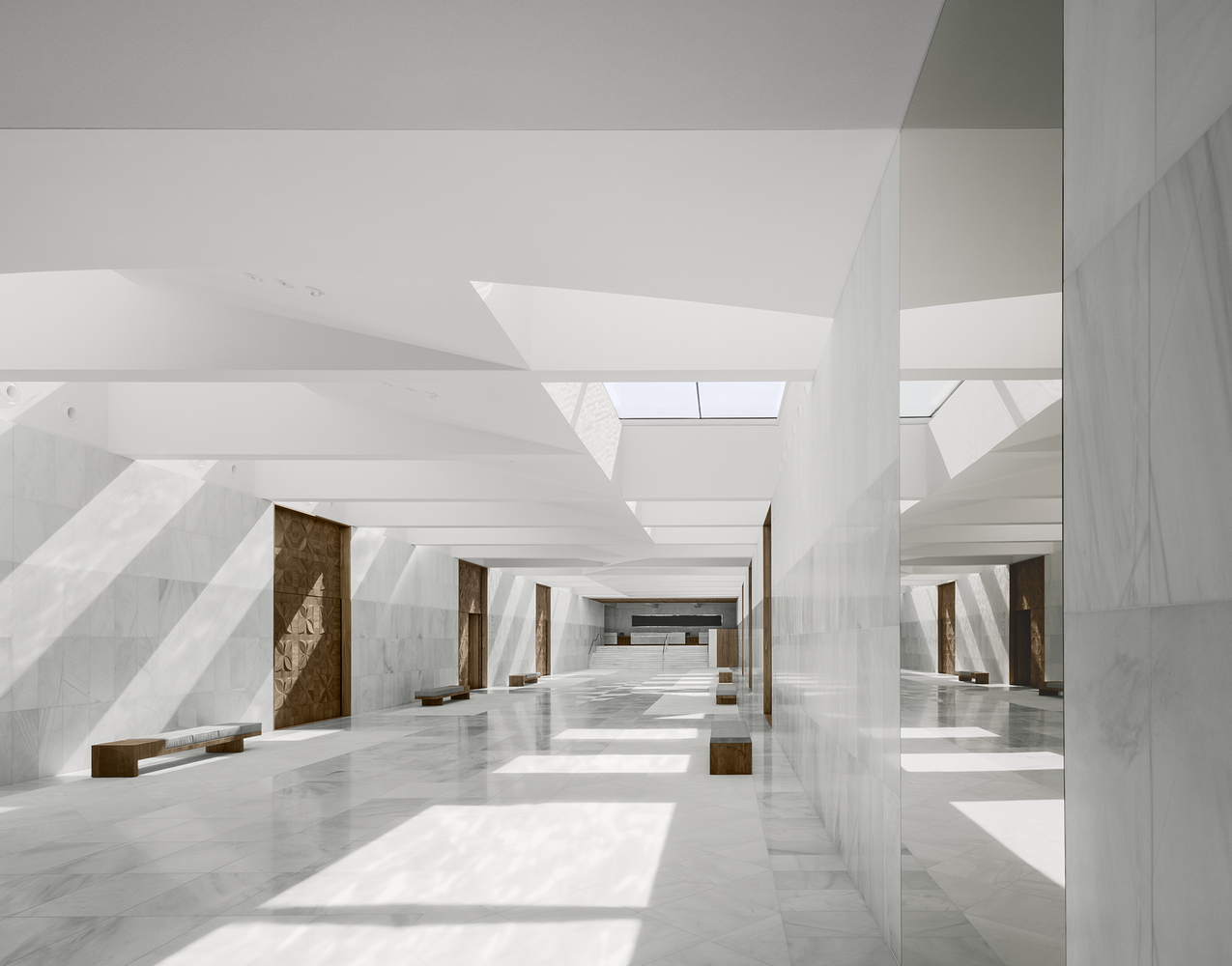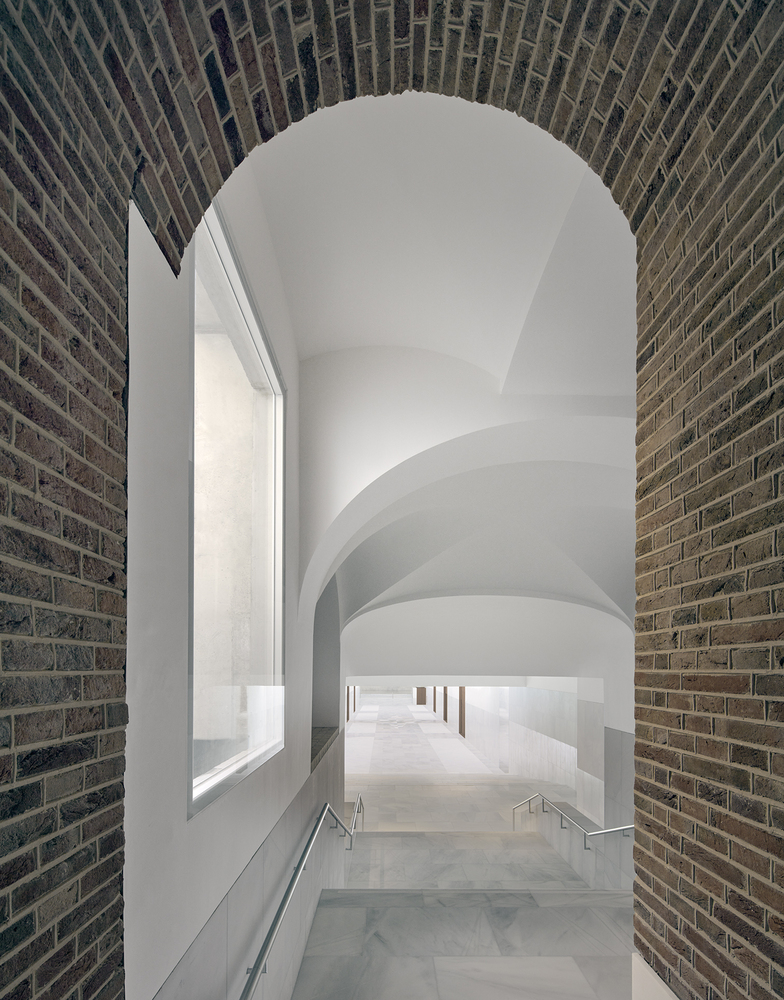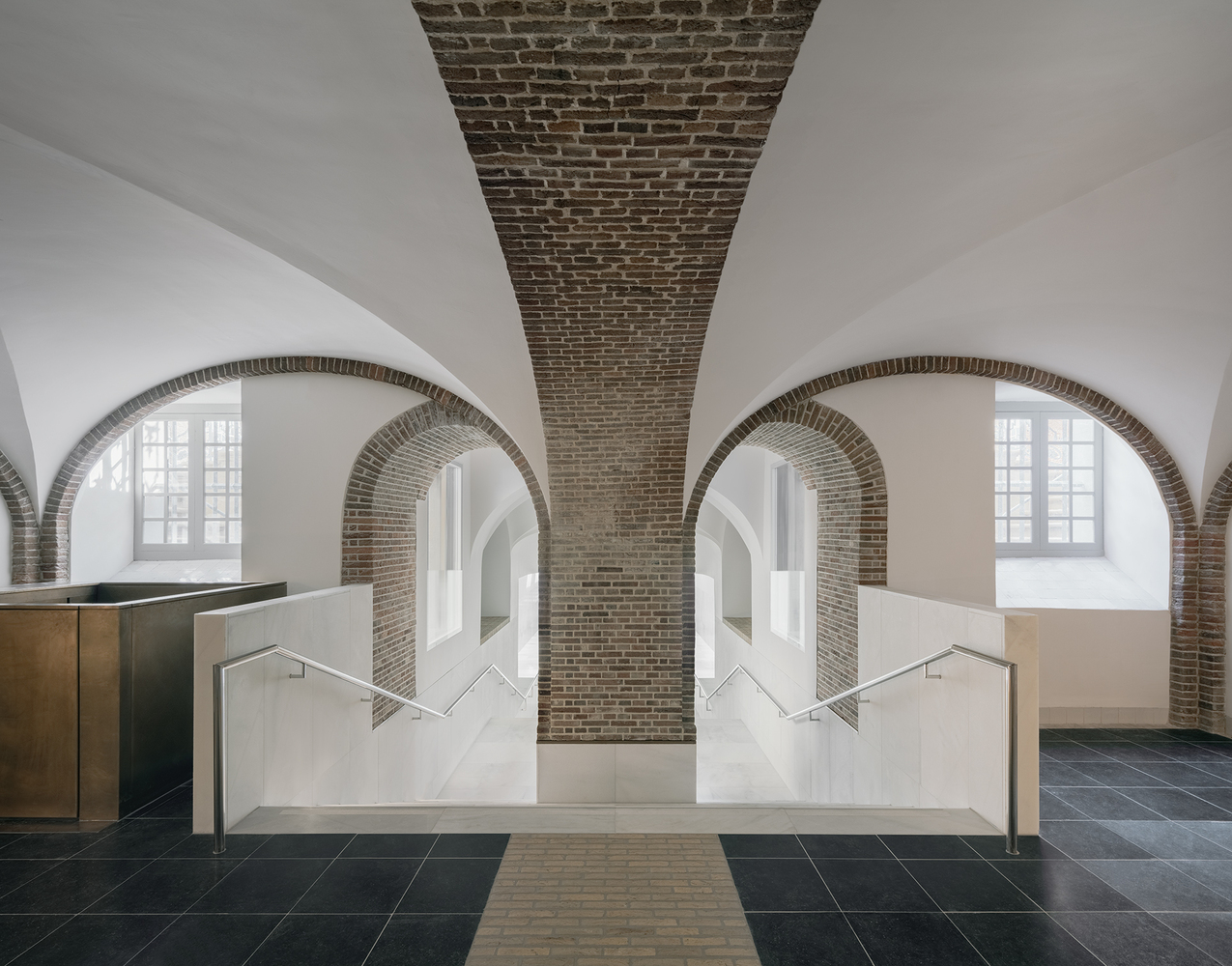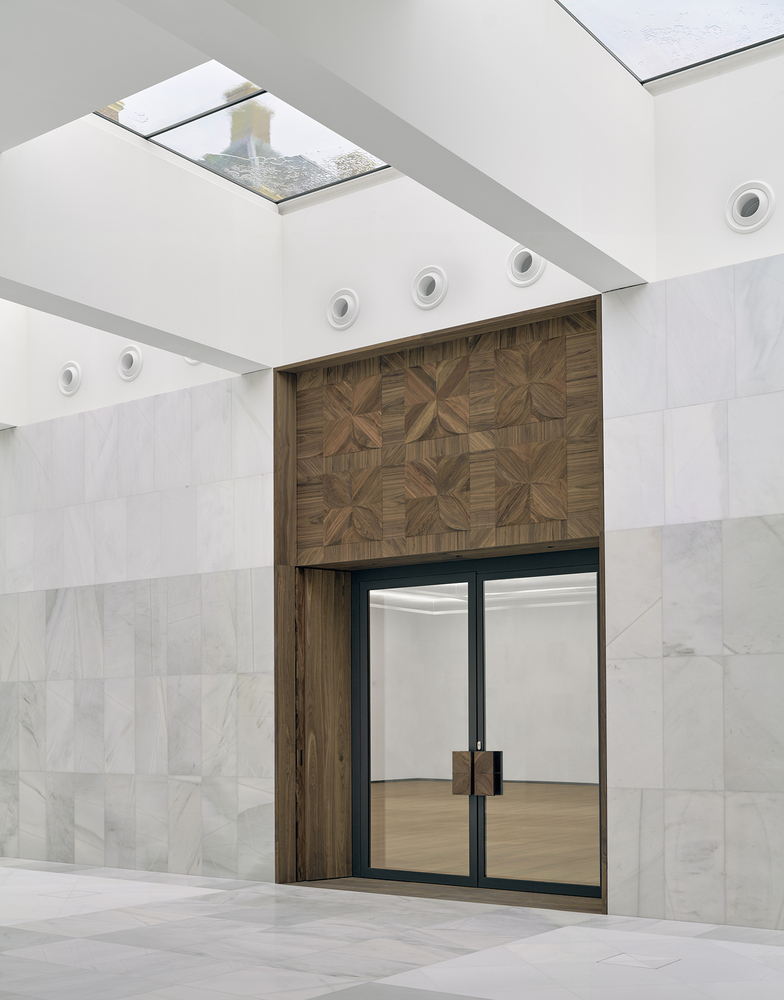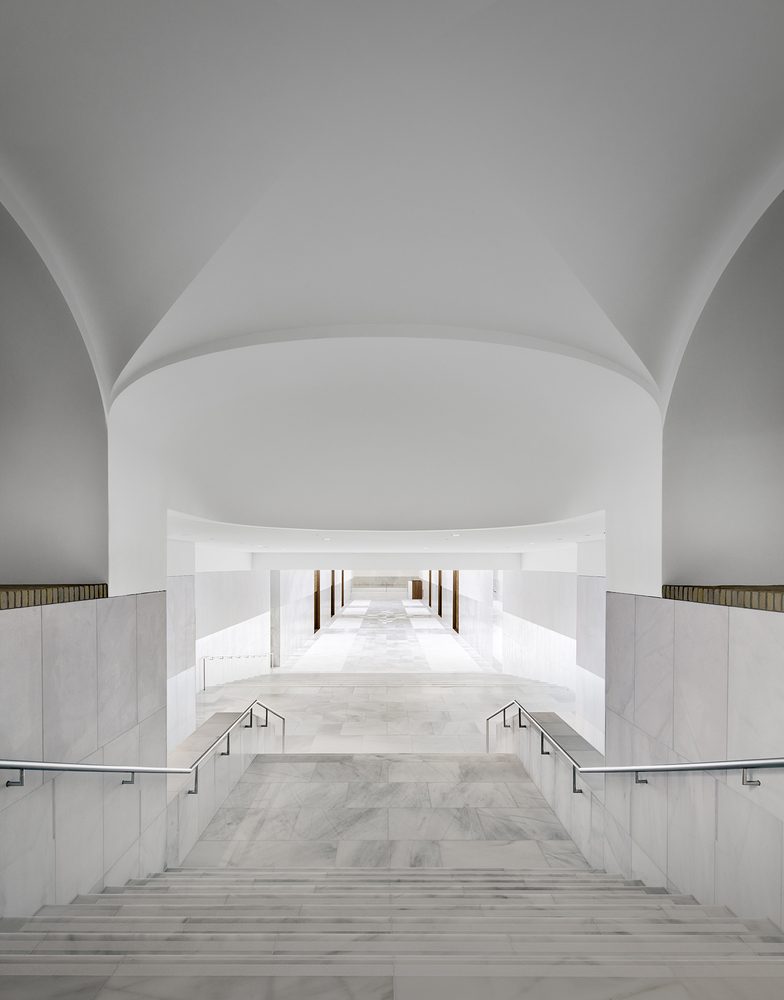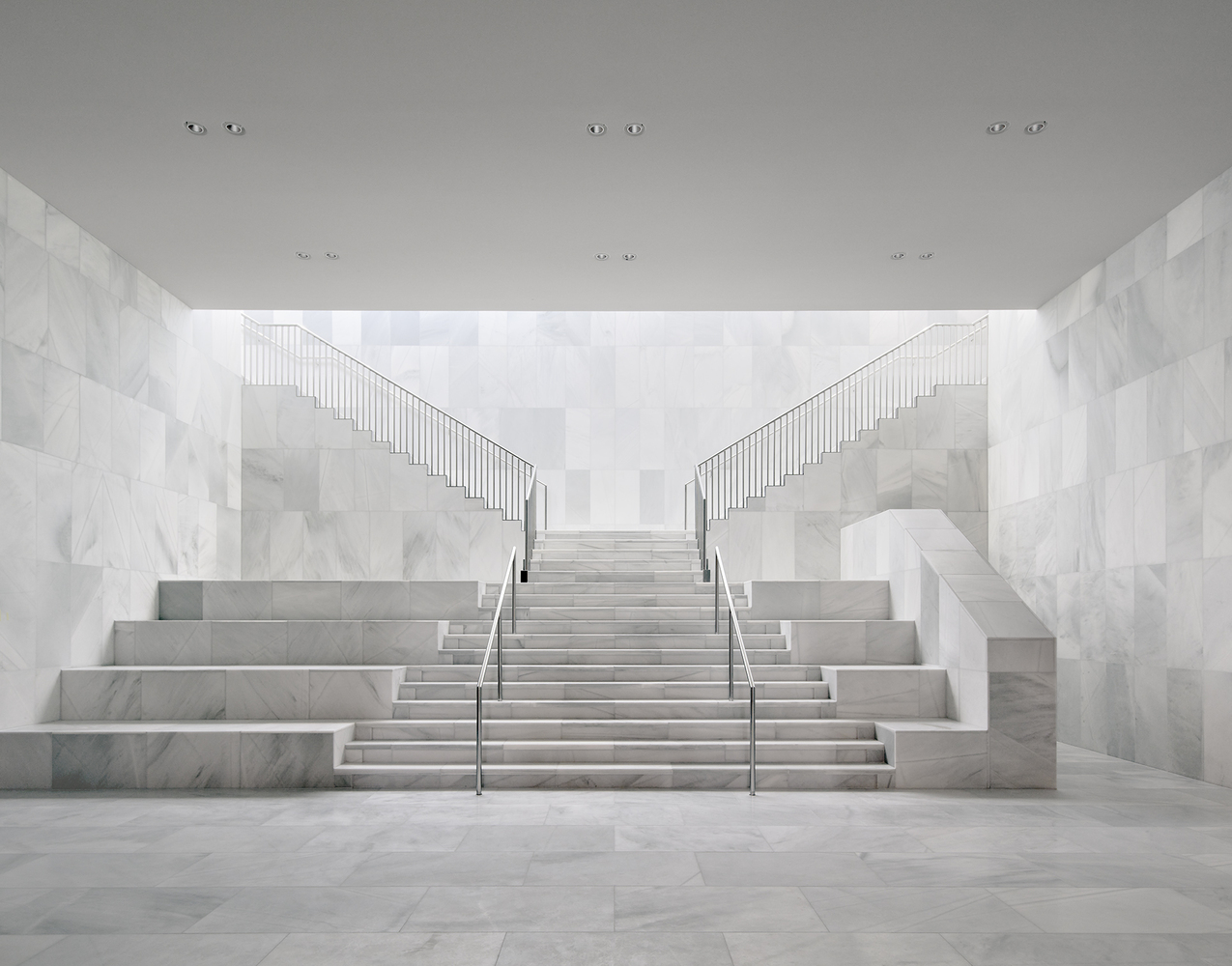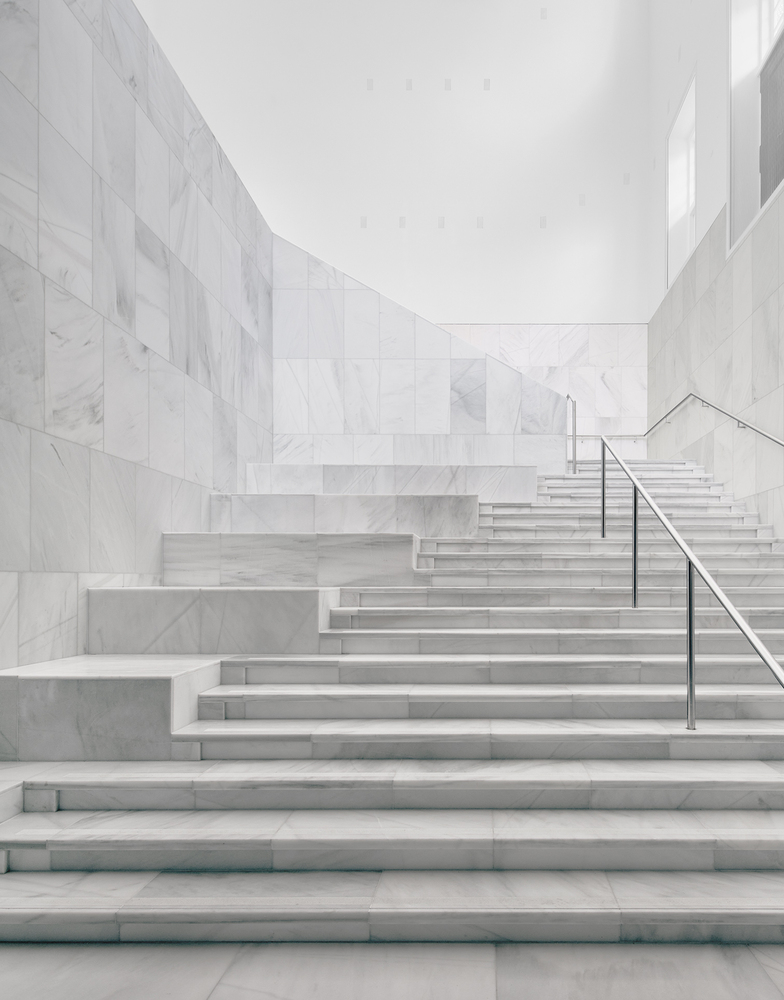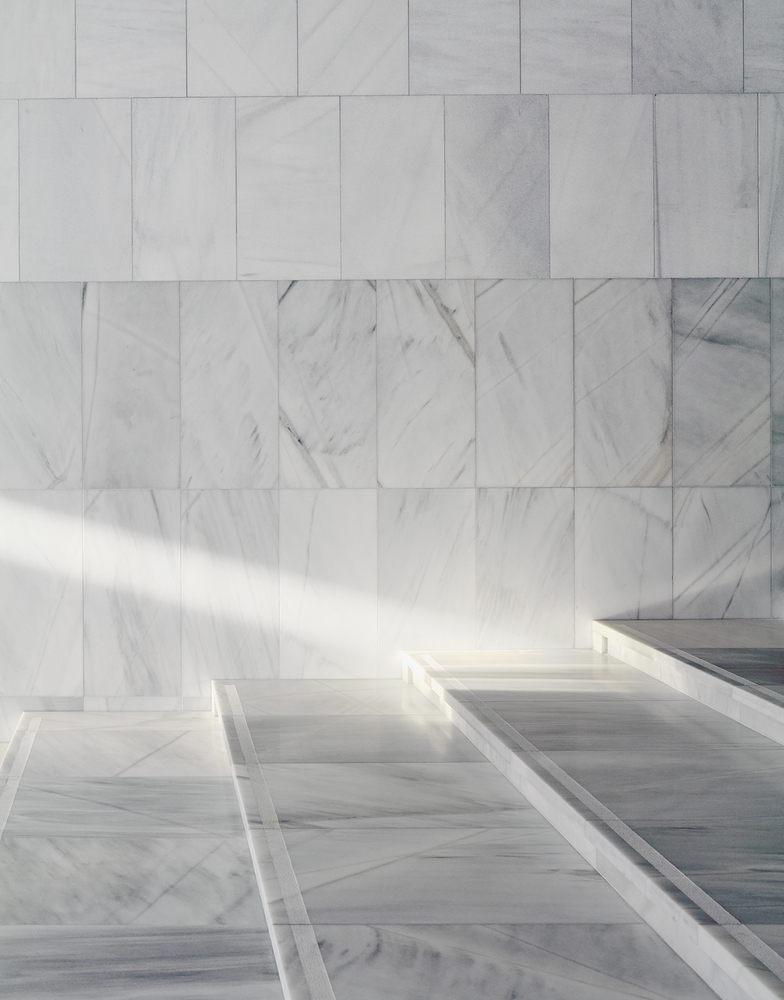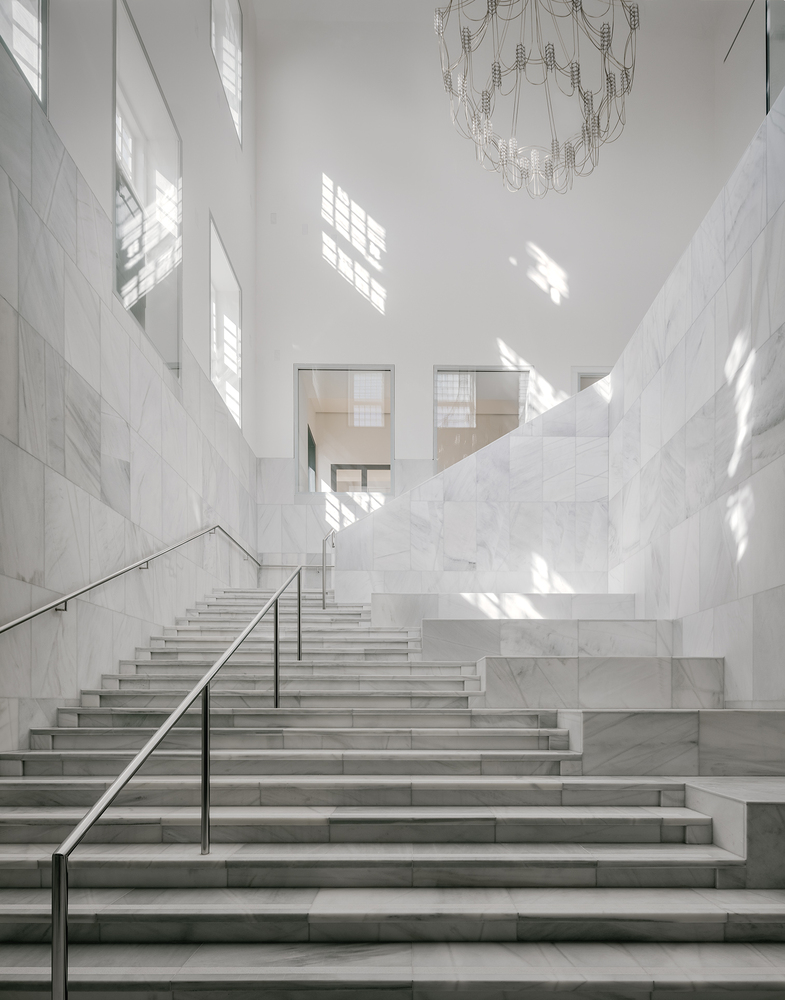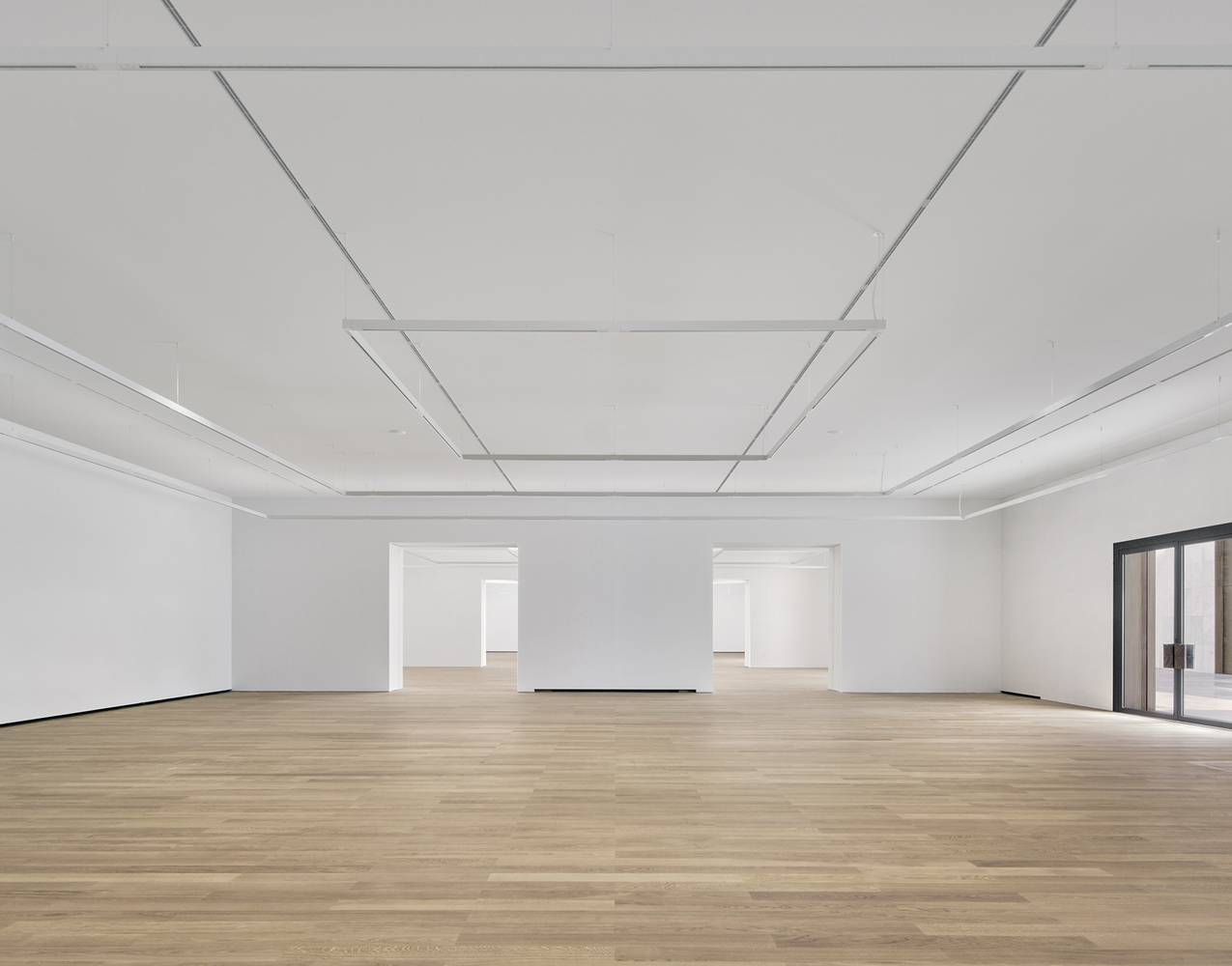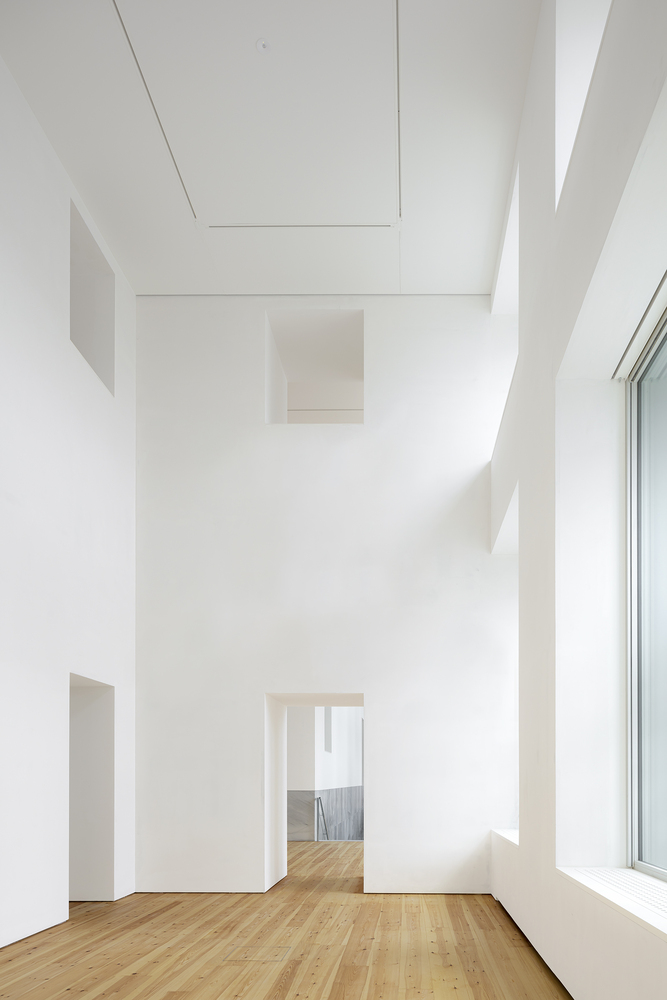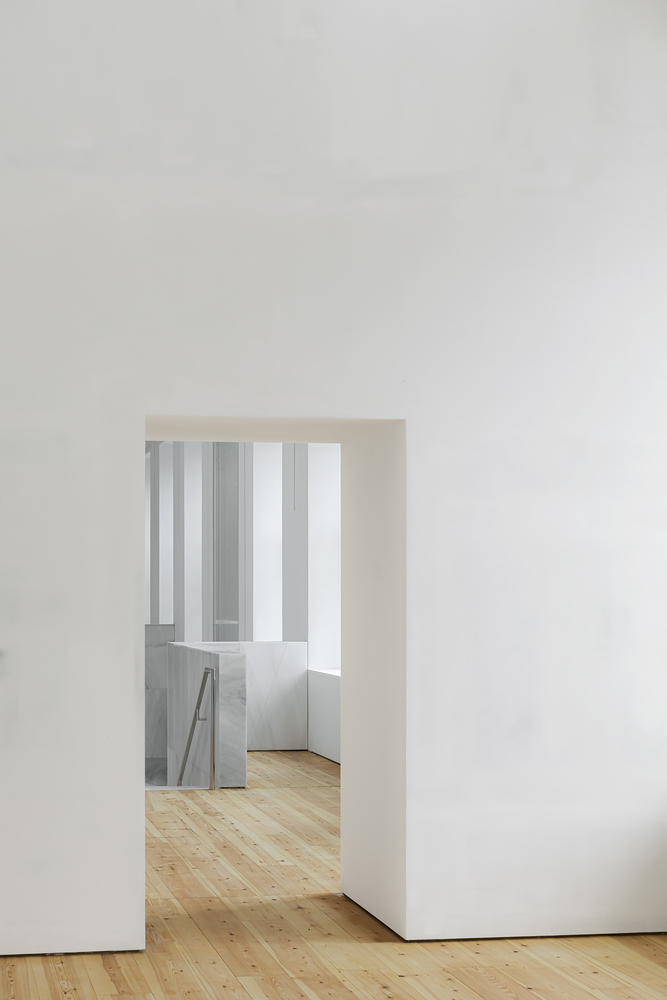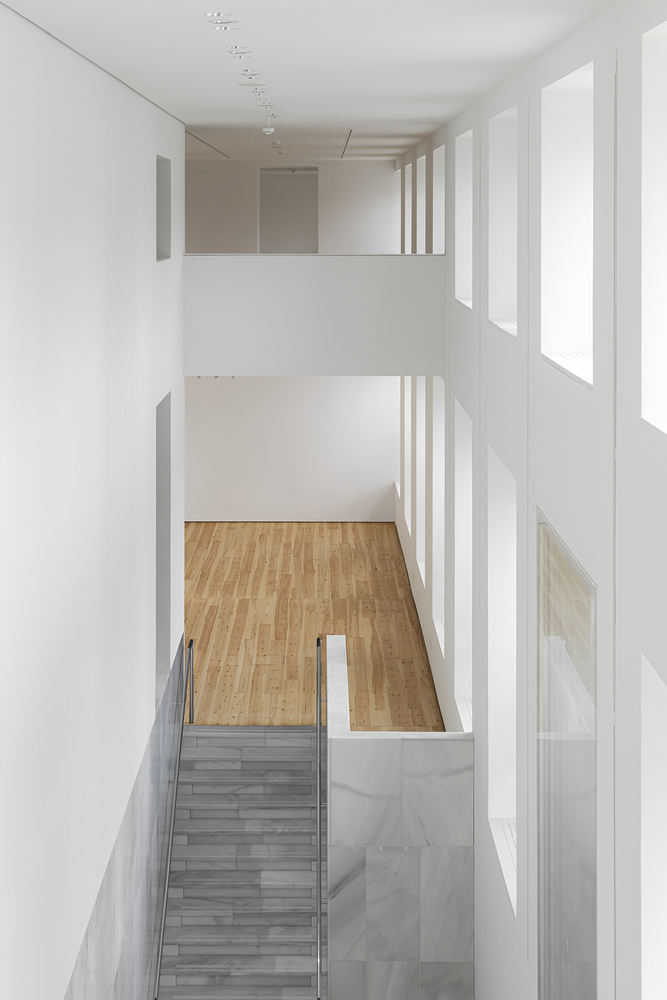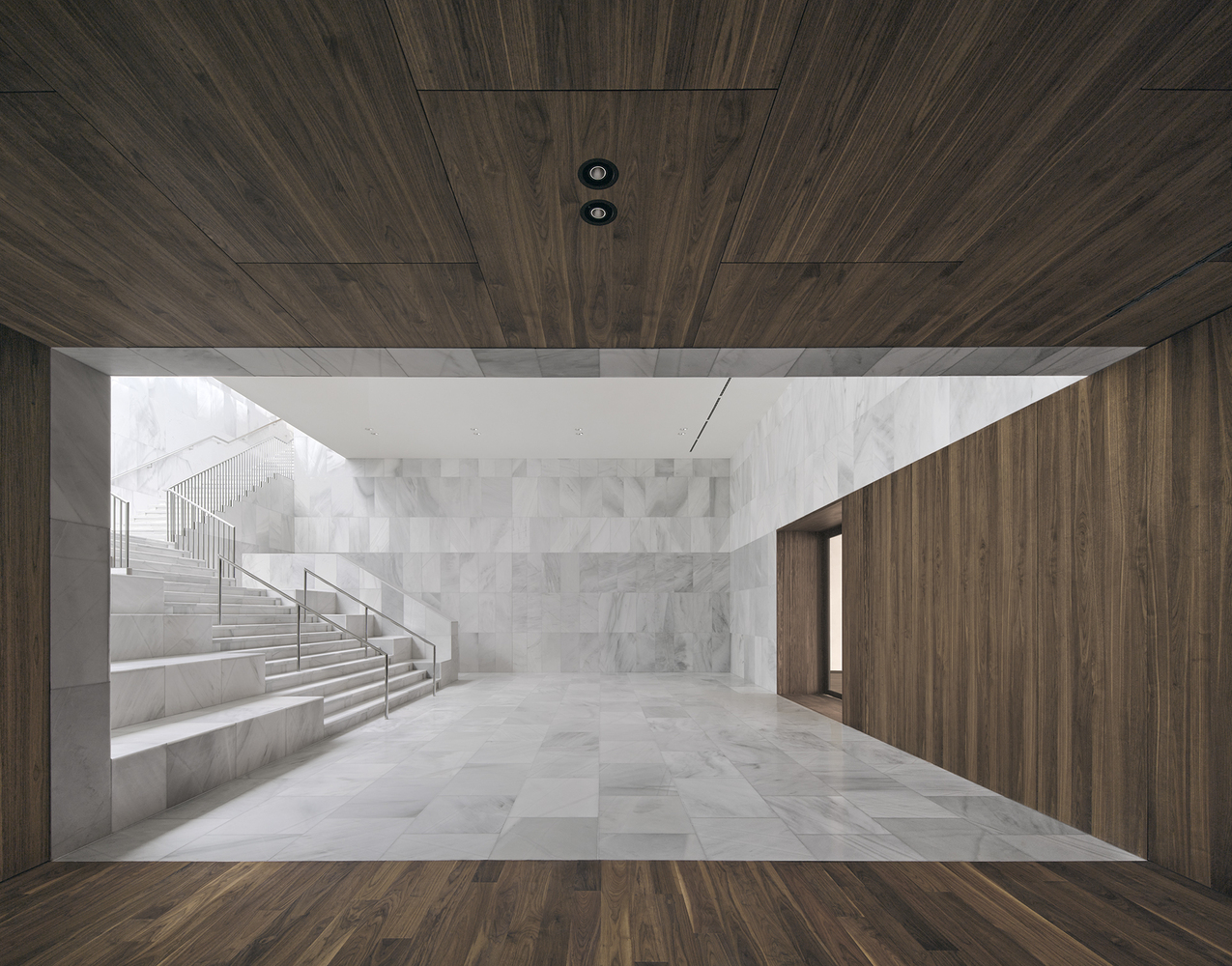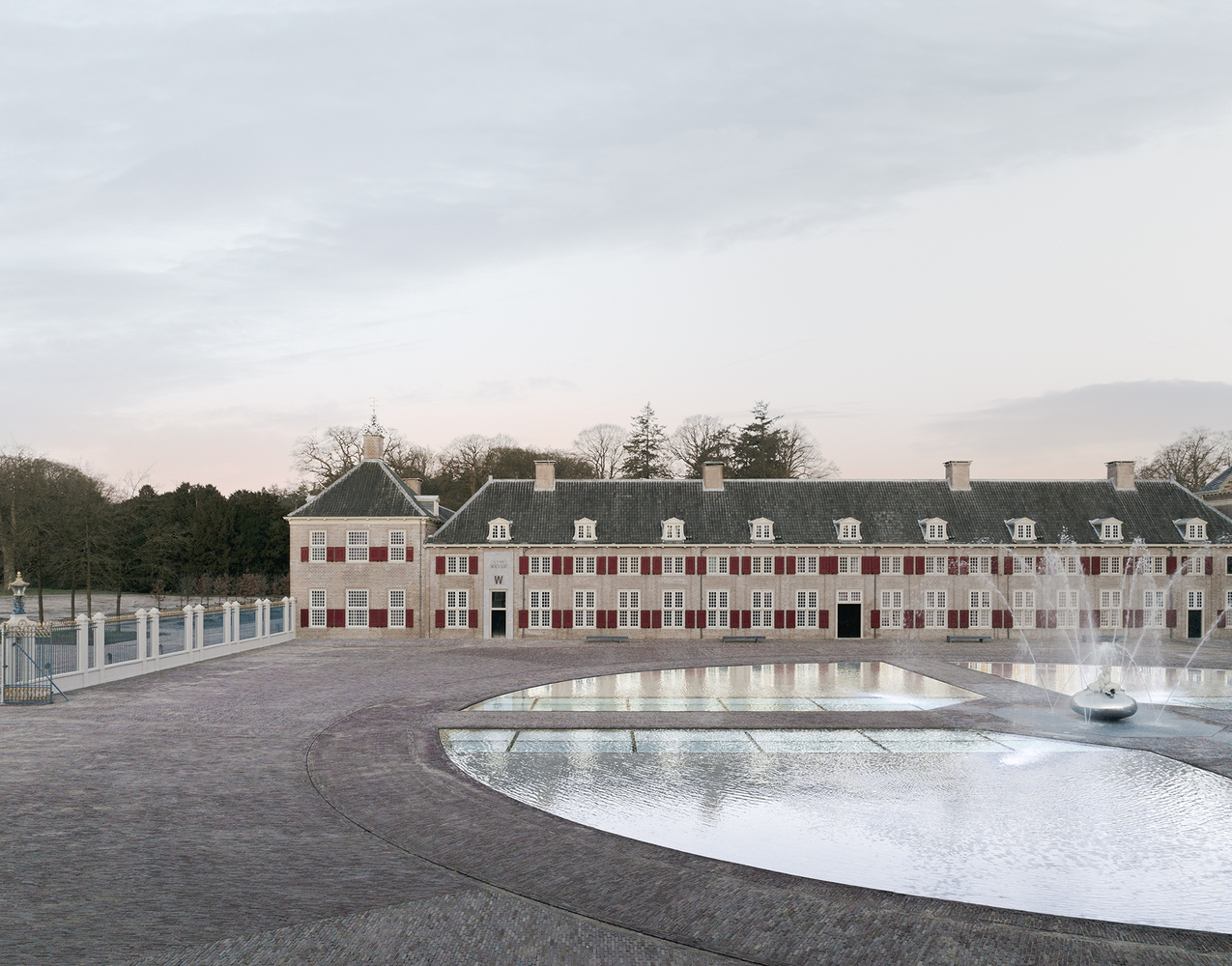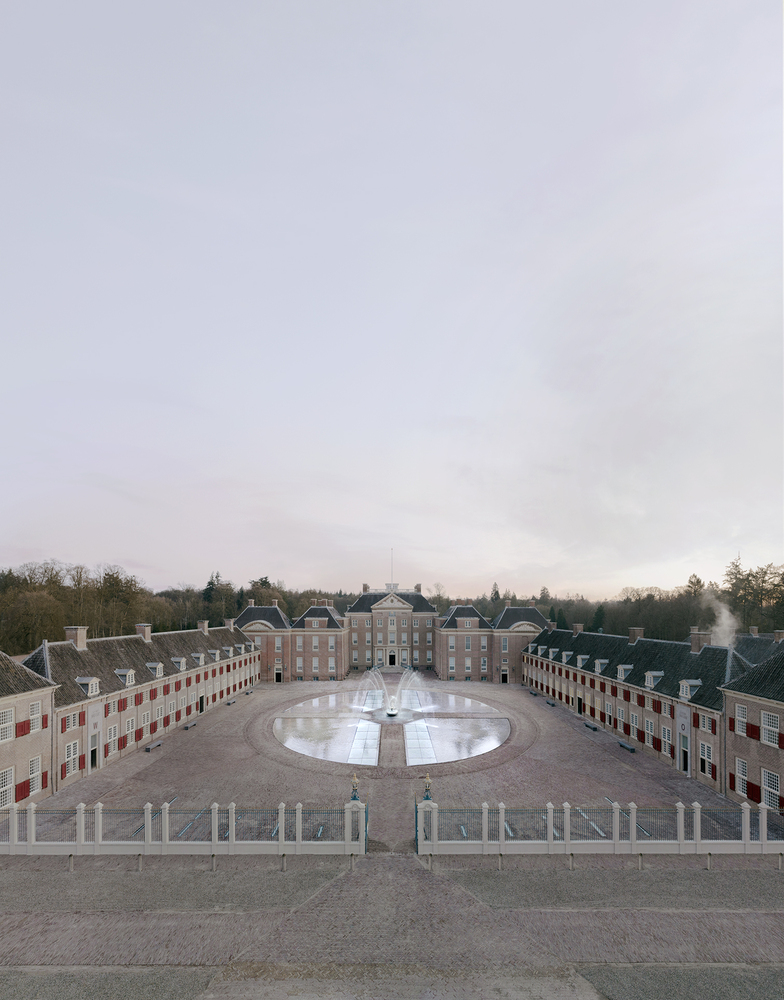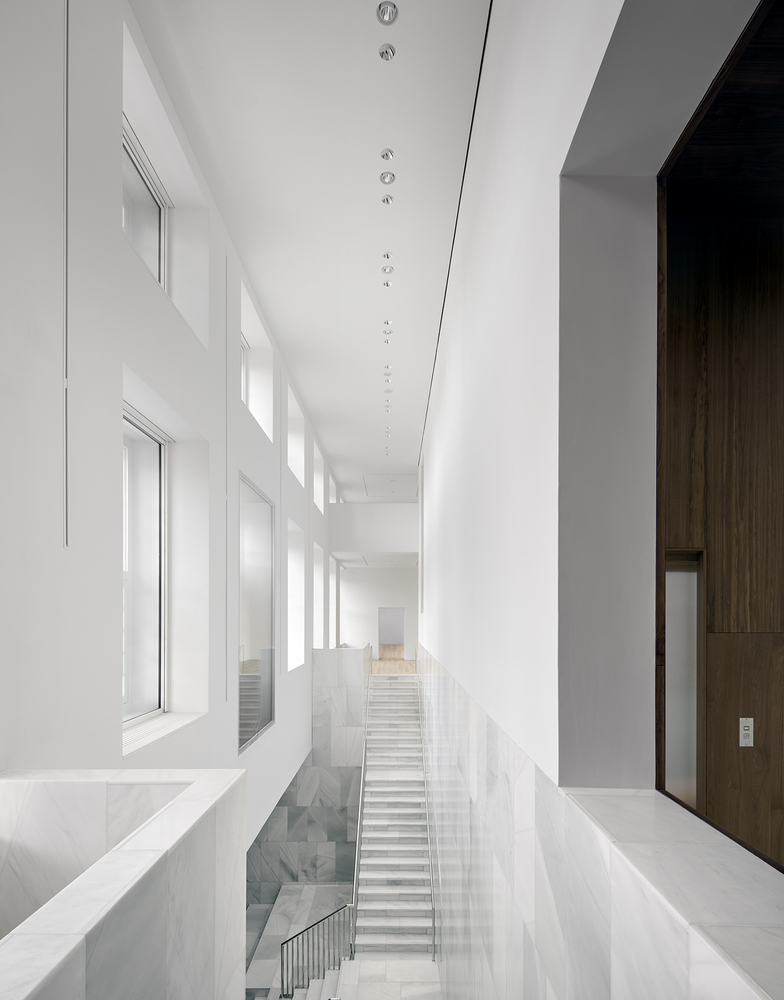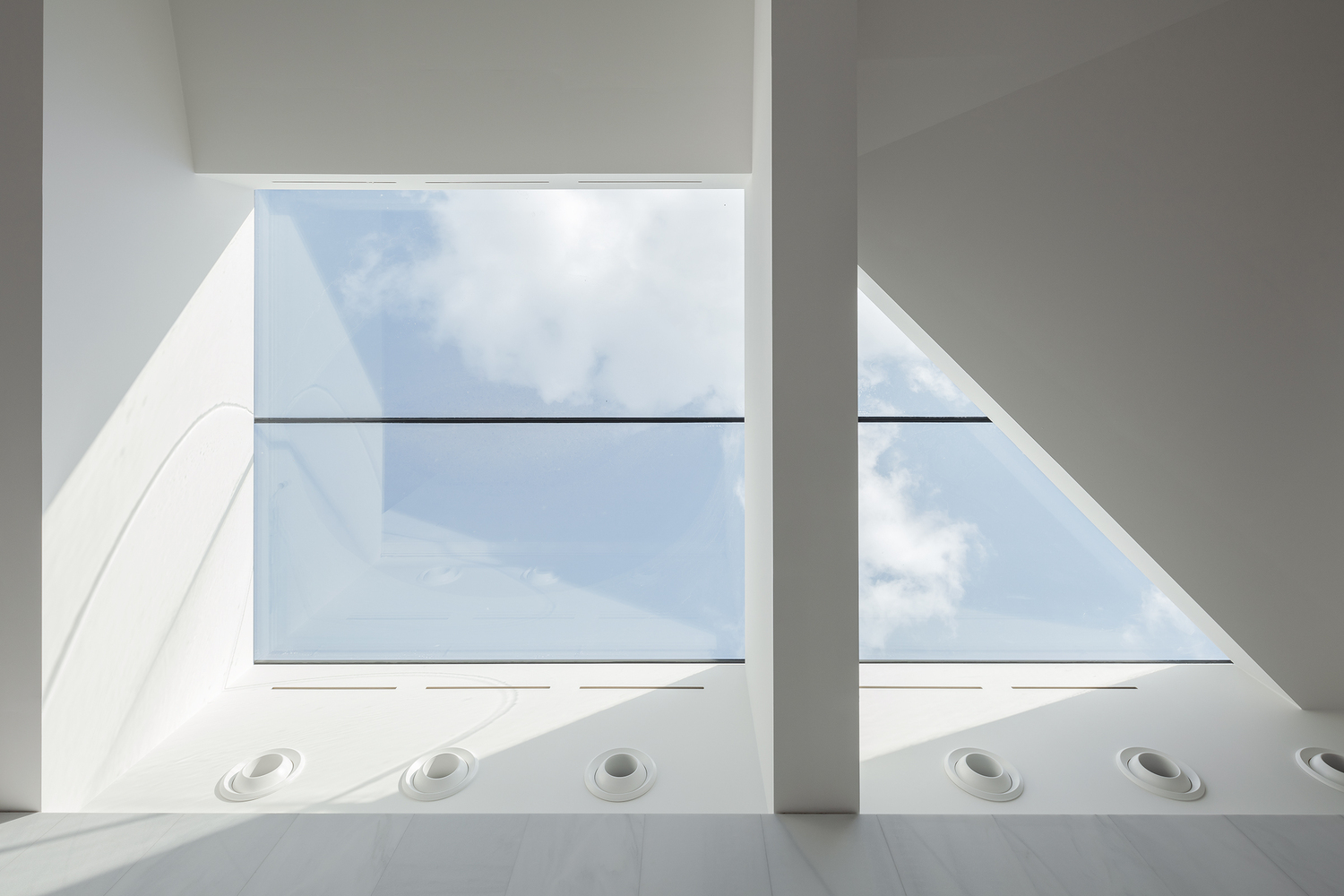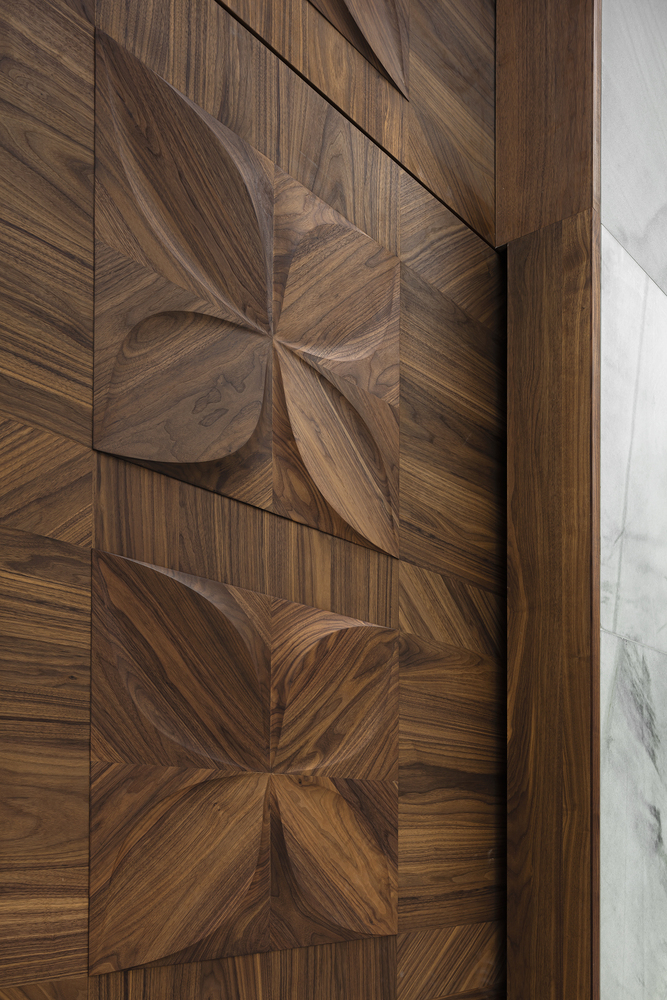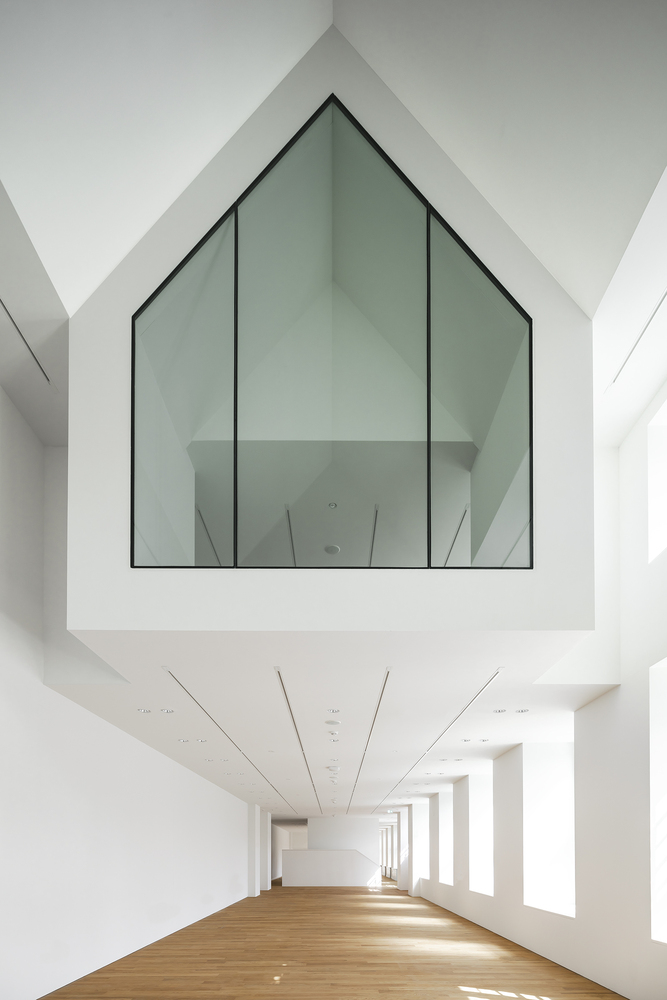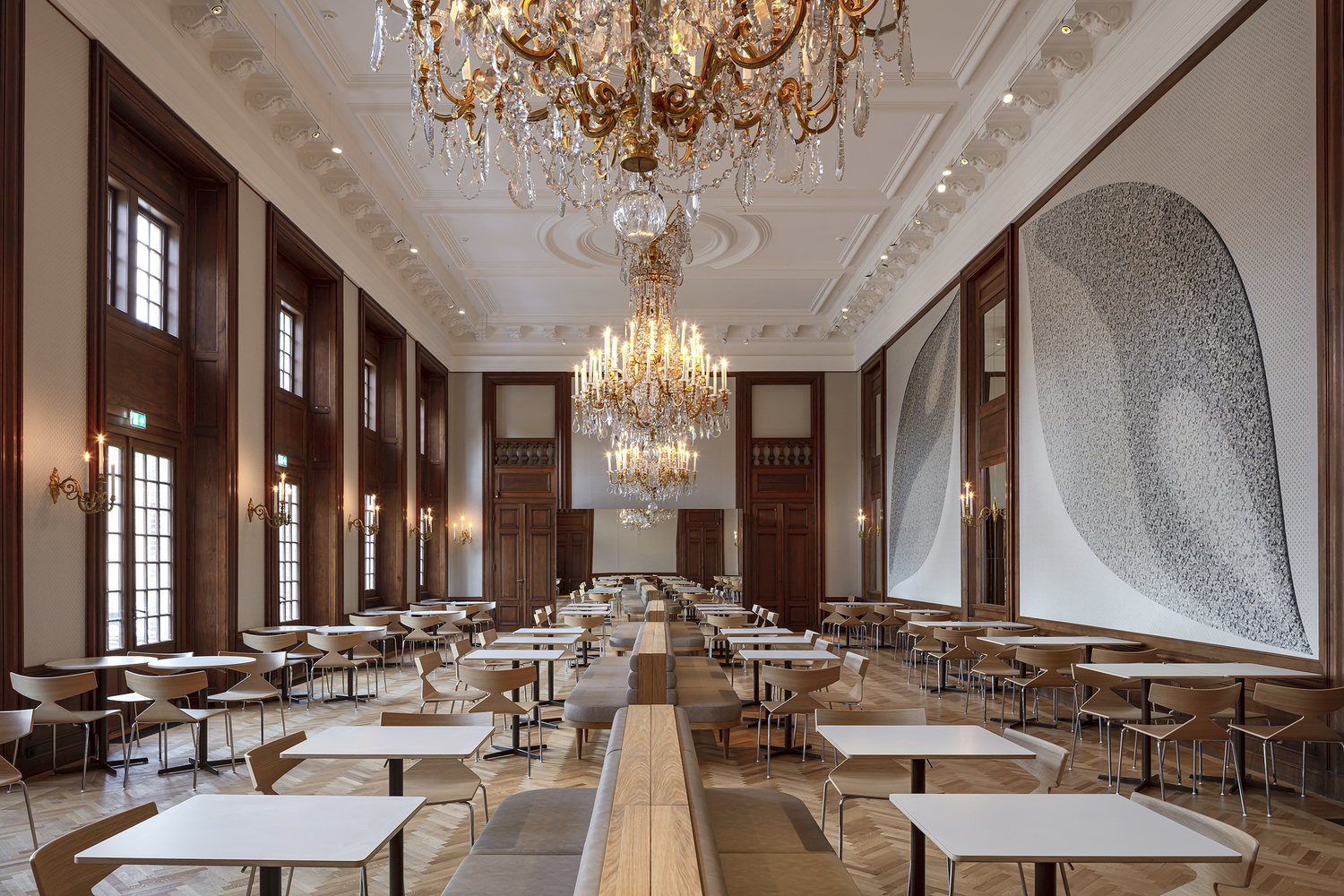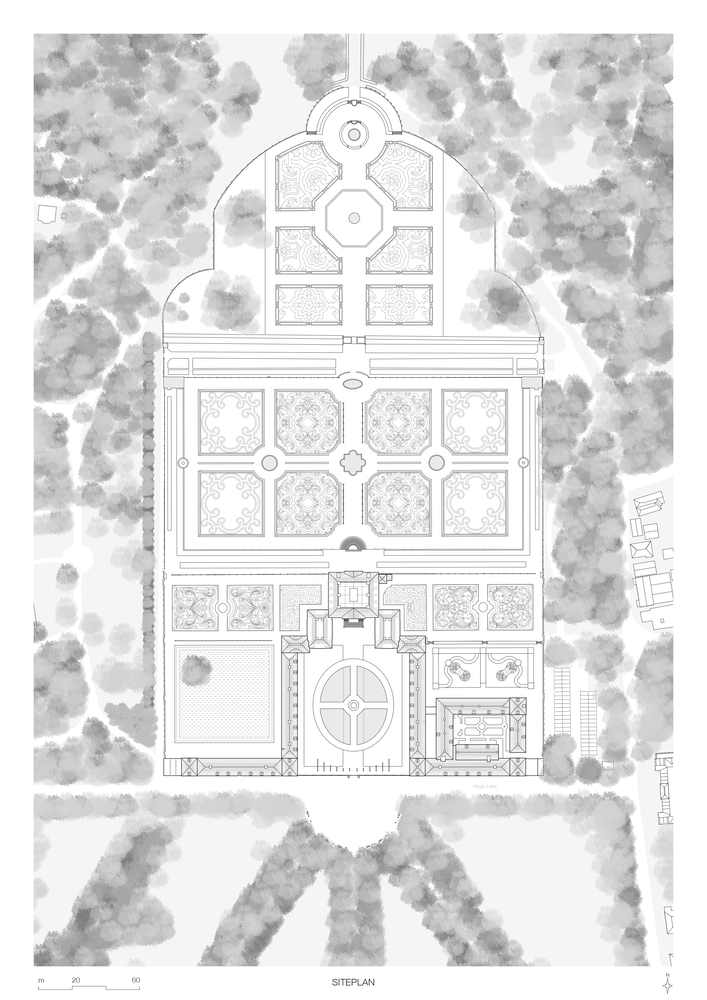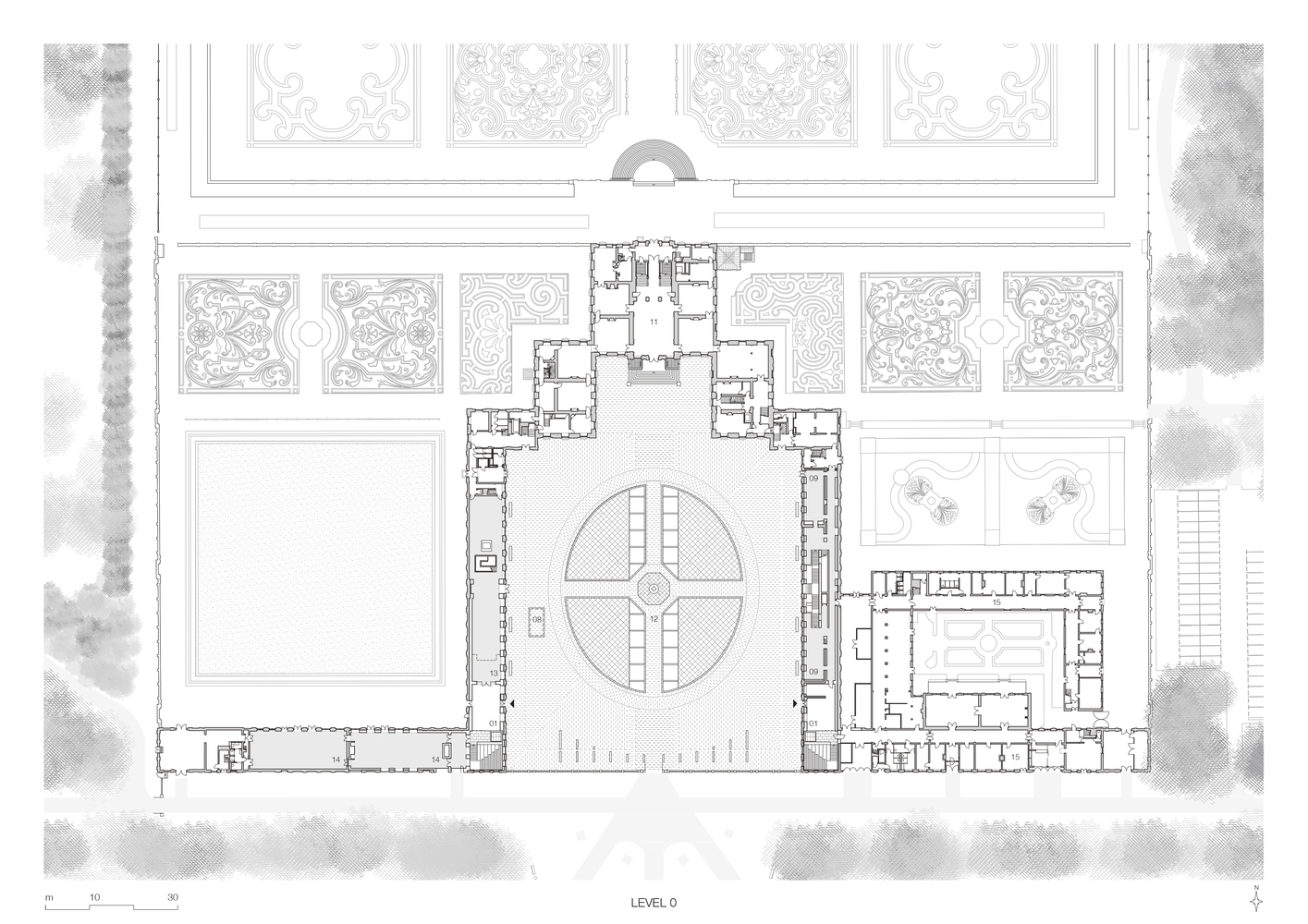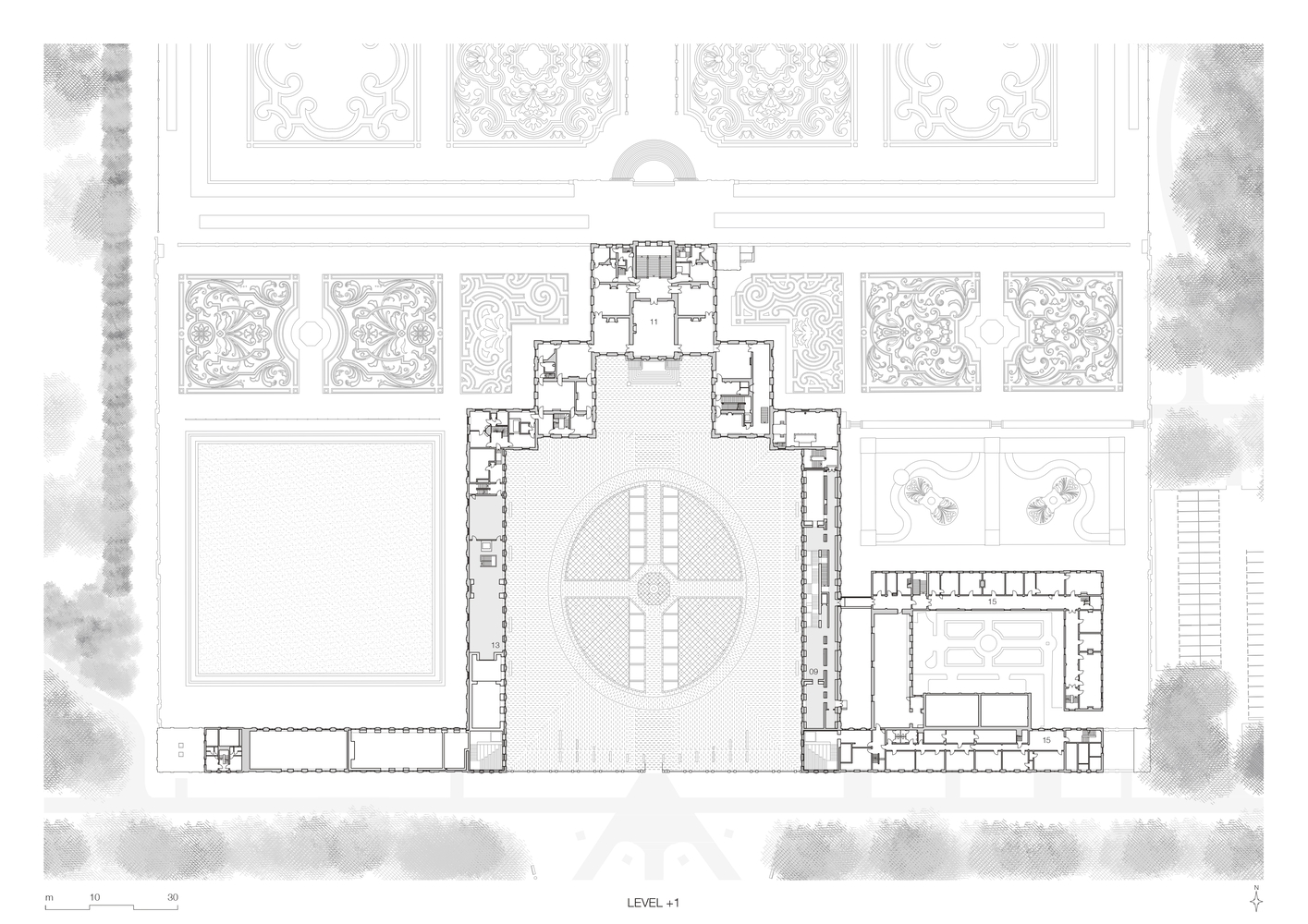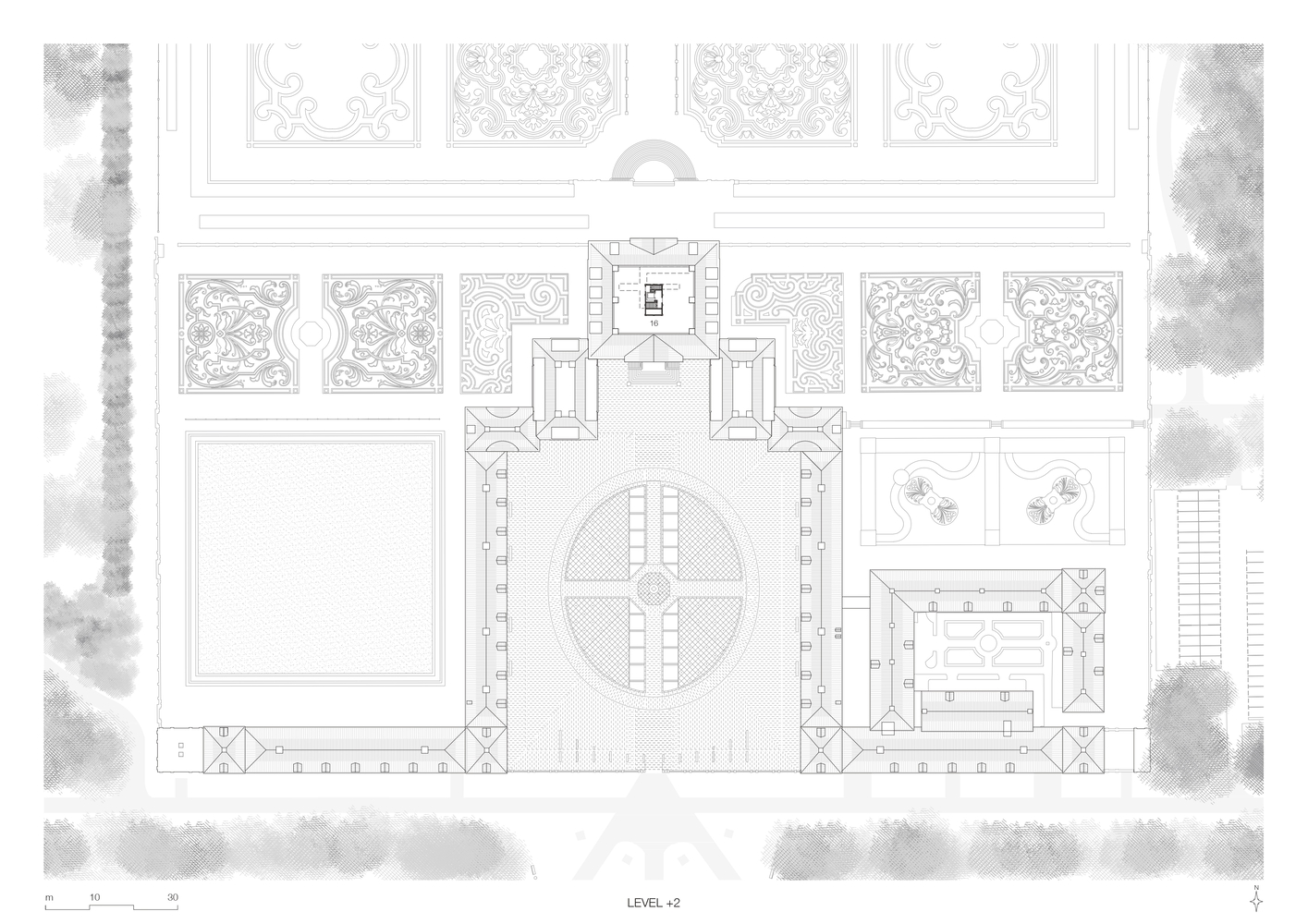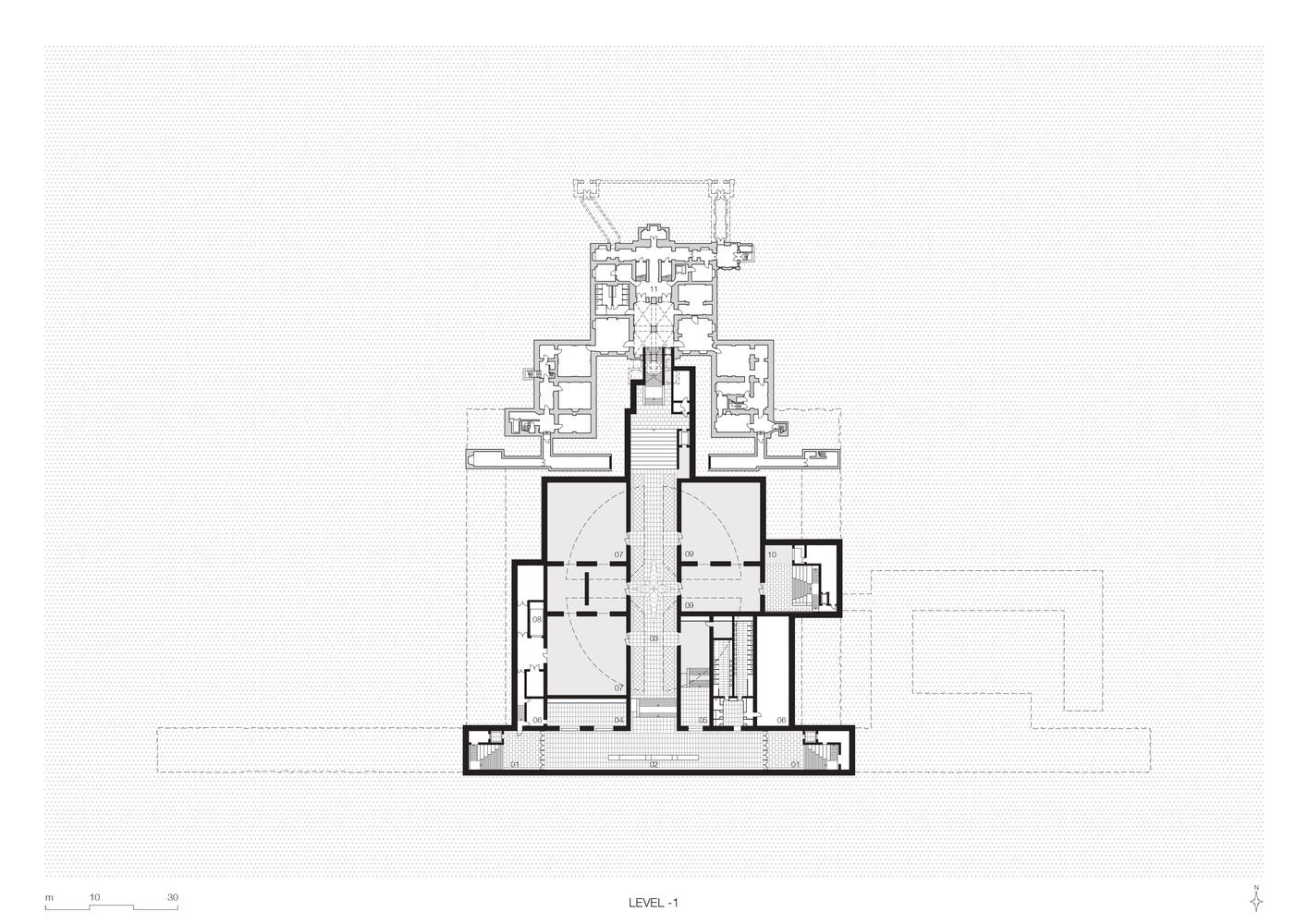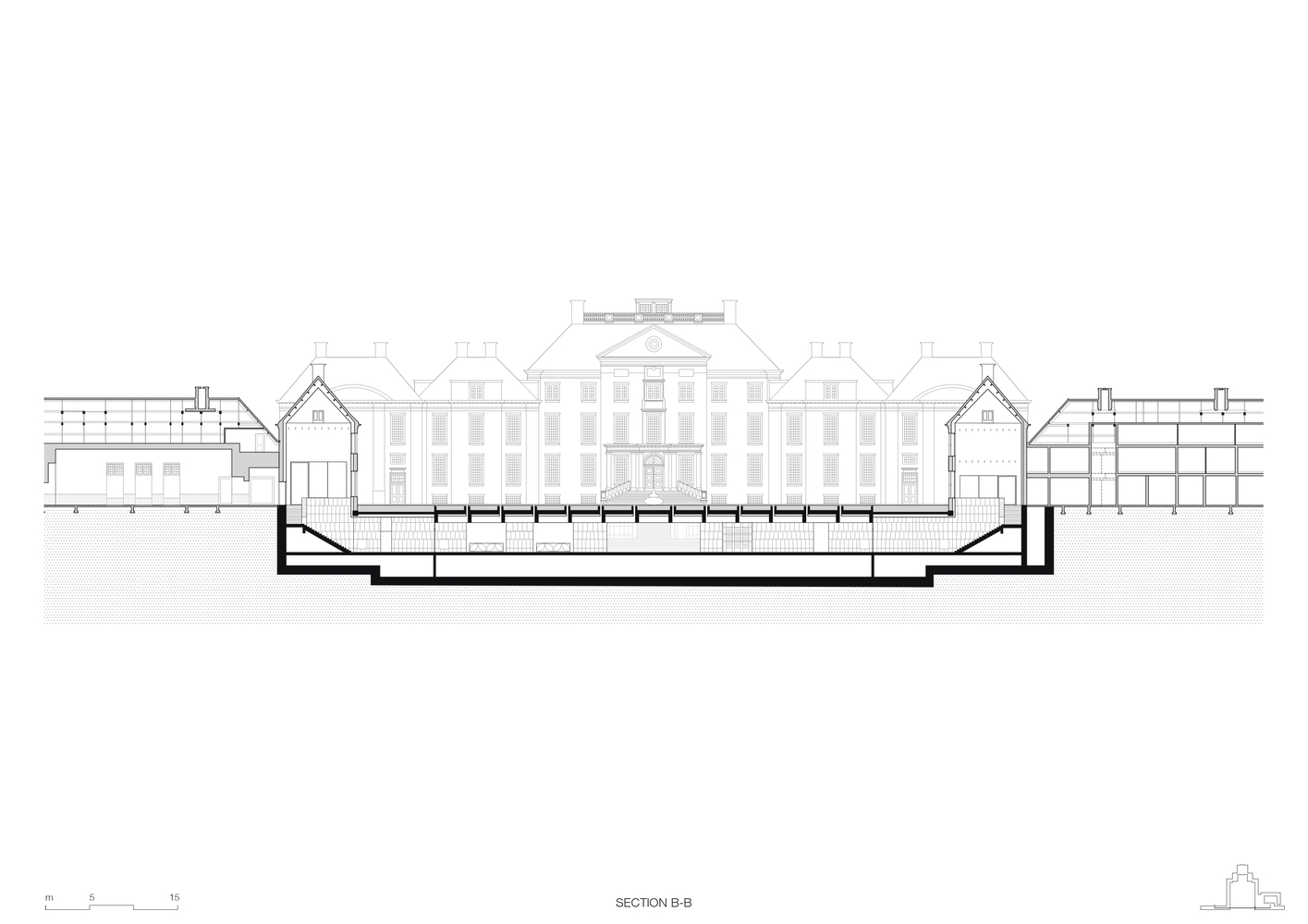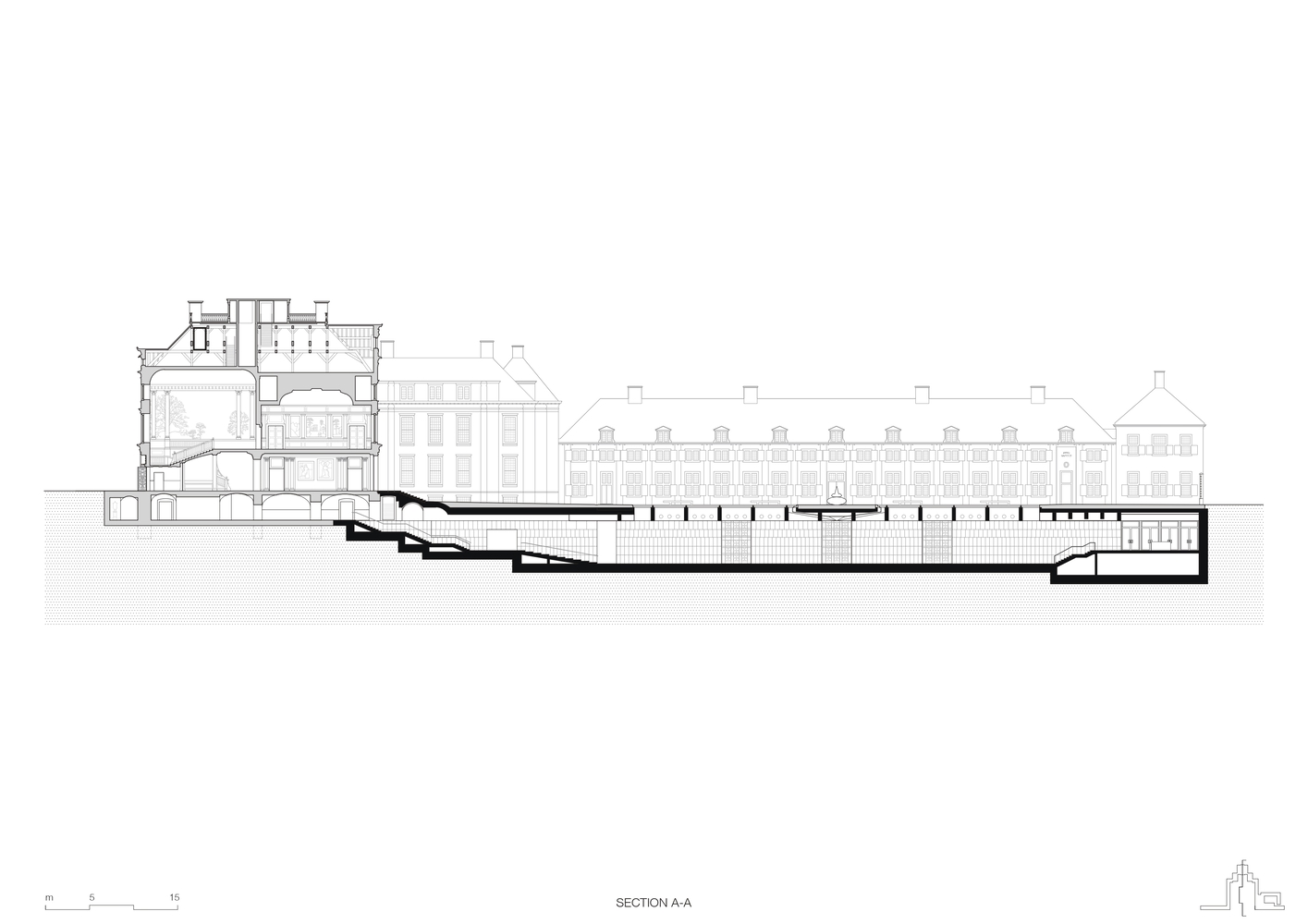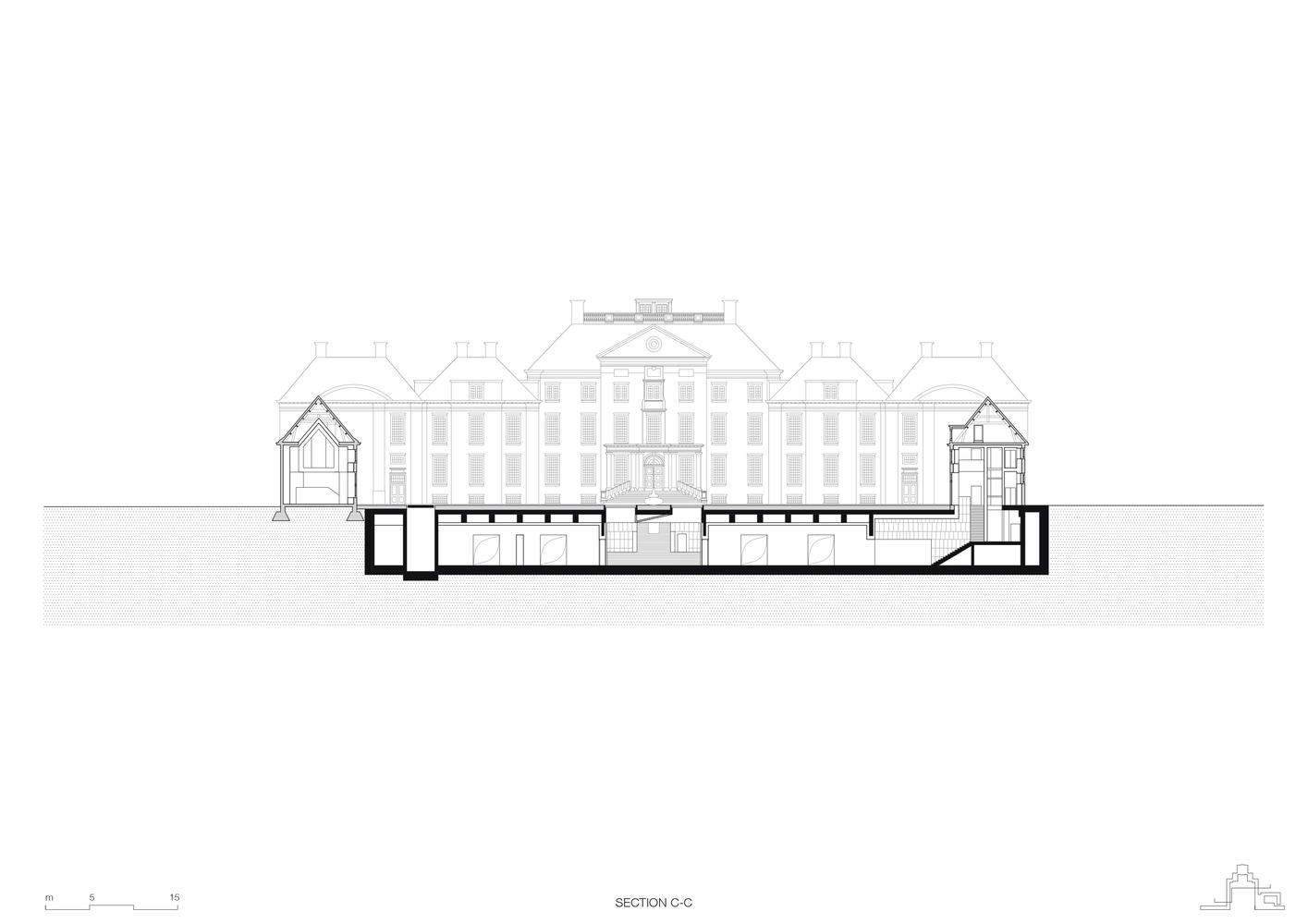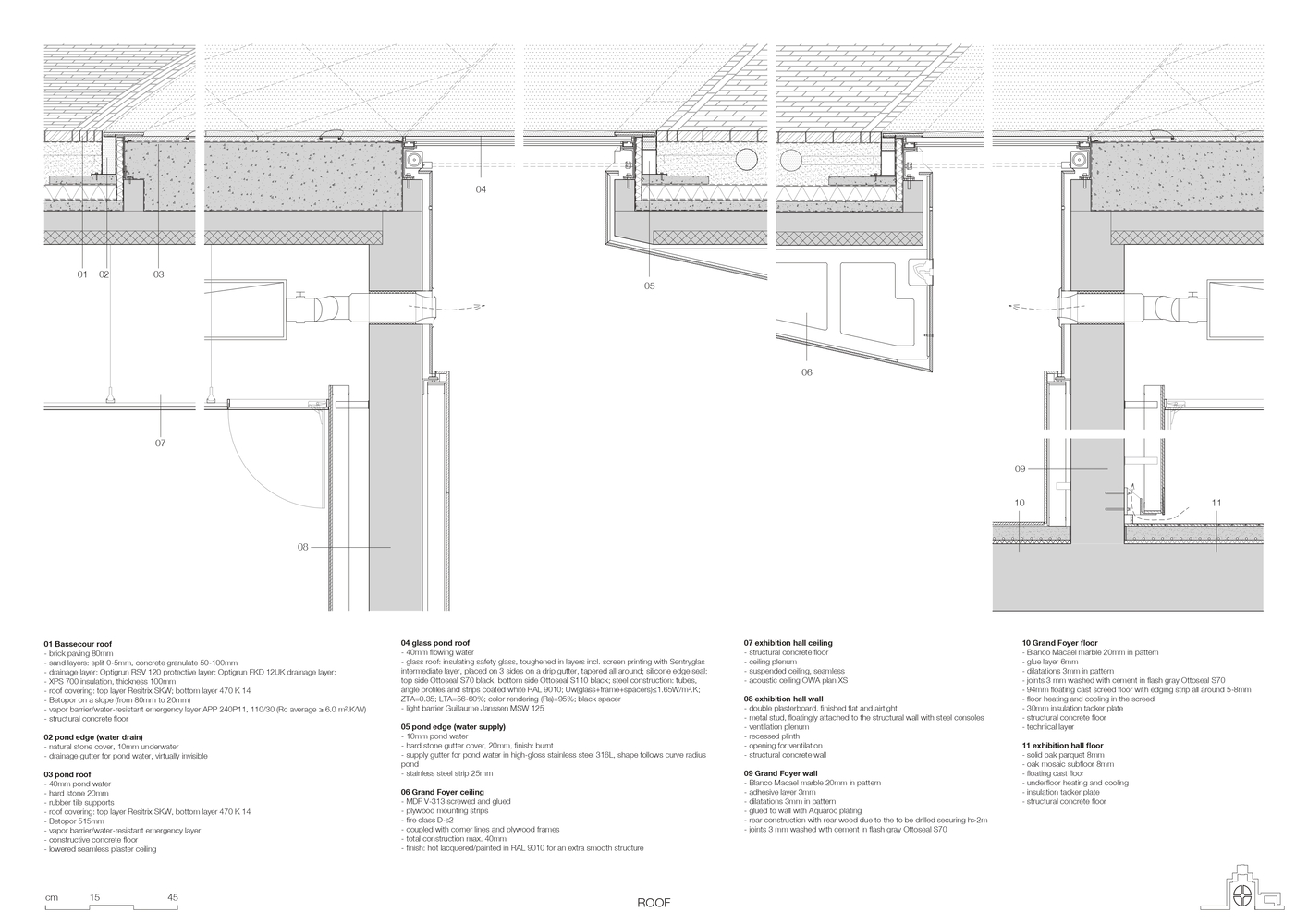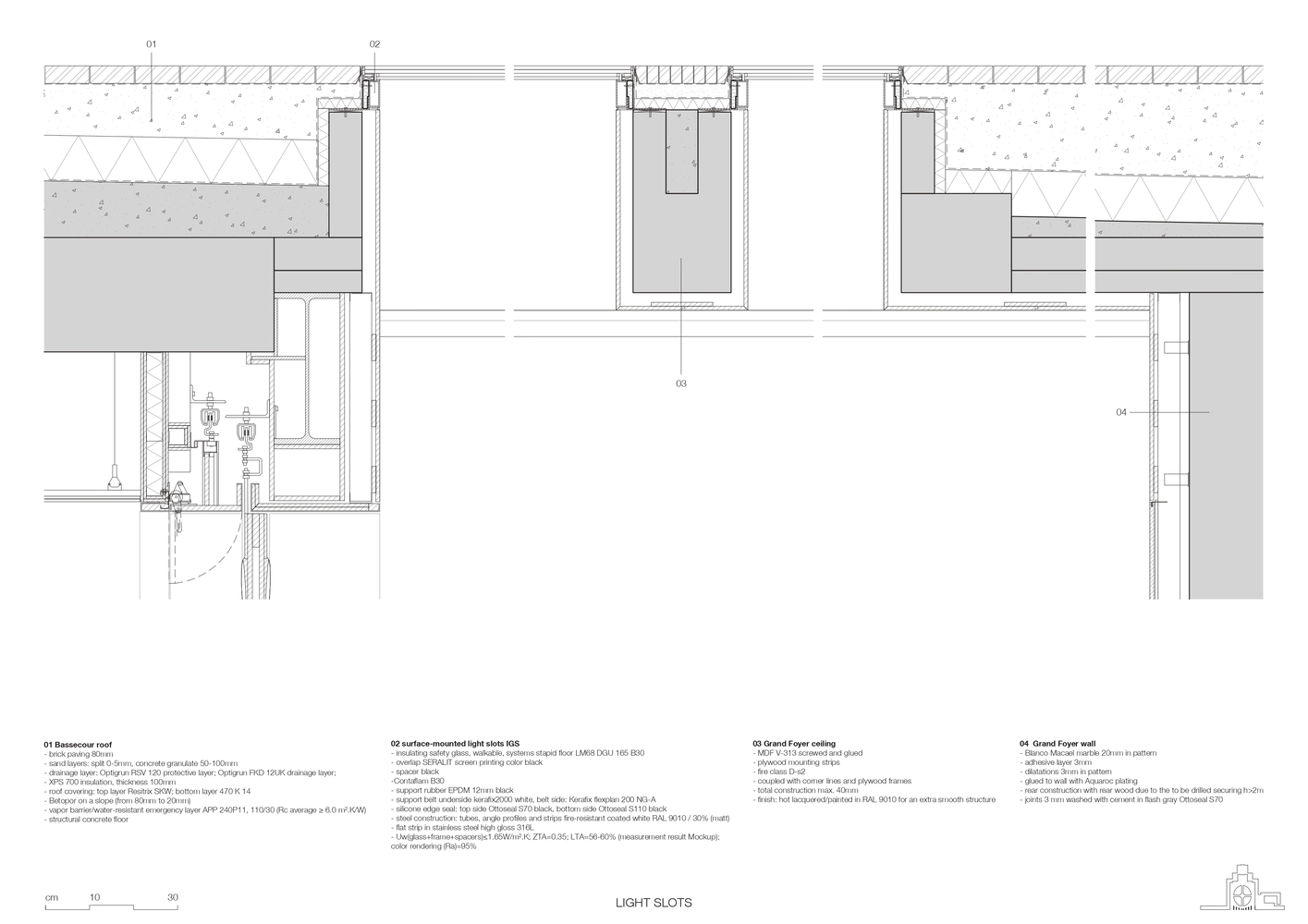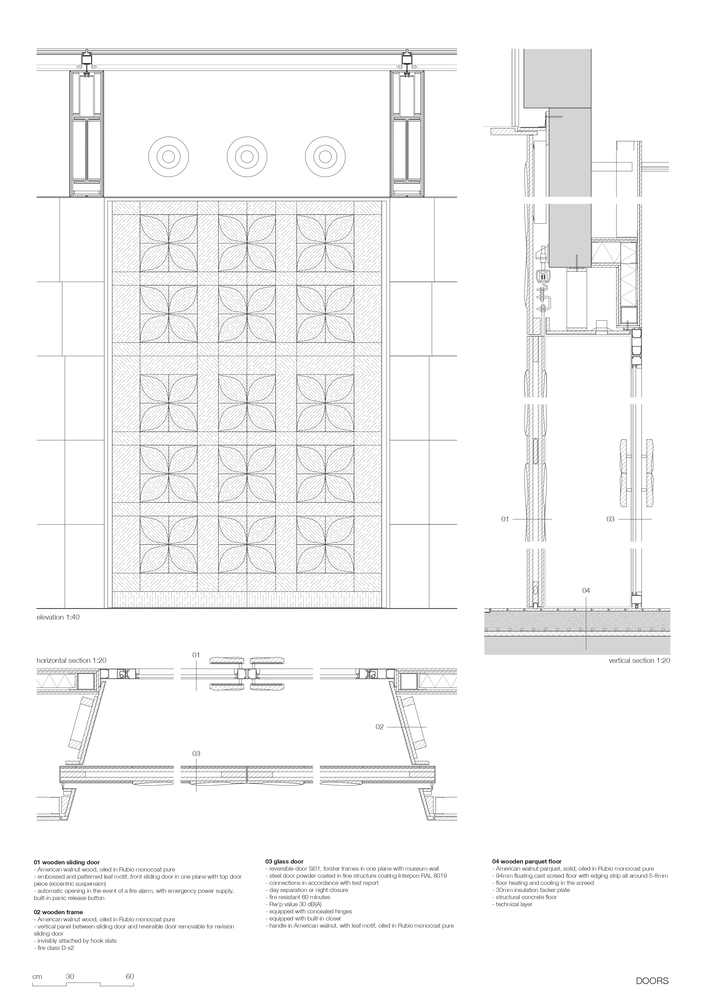 from archdaily