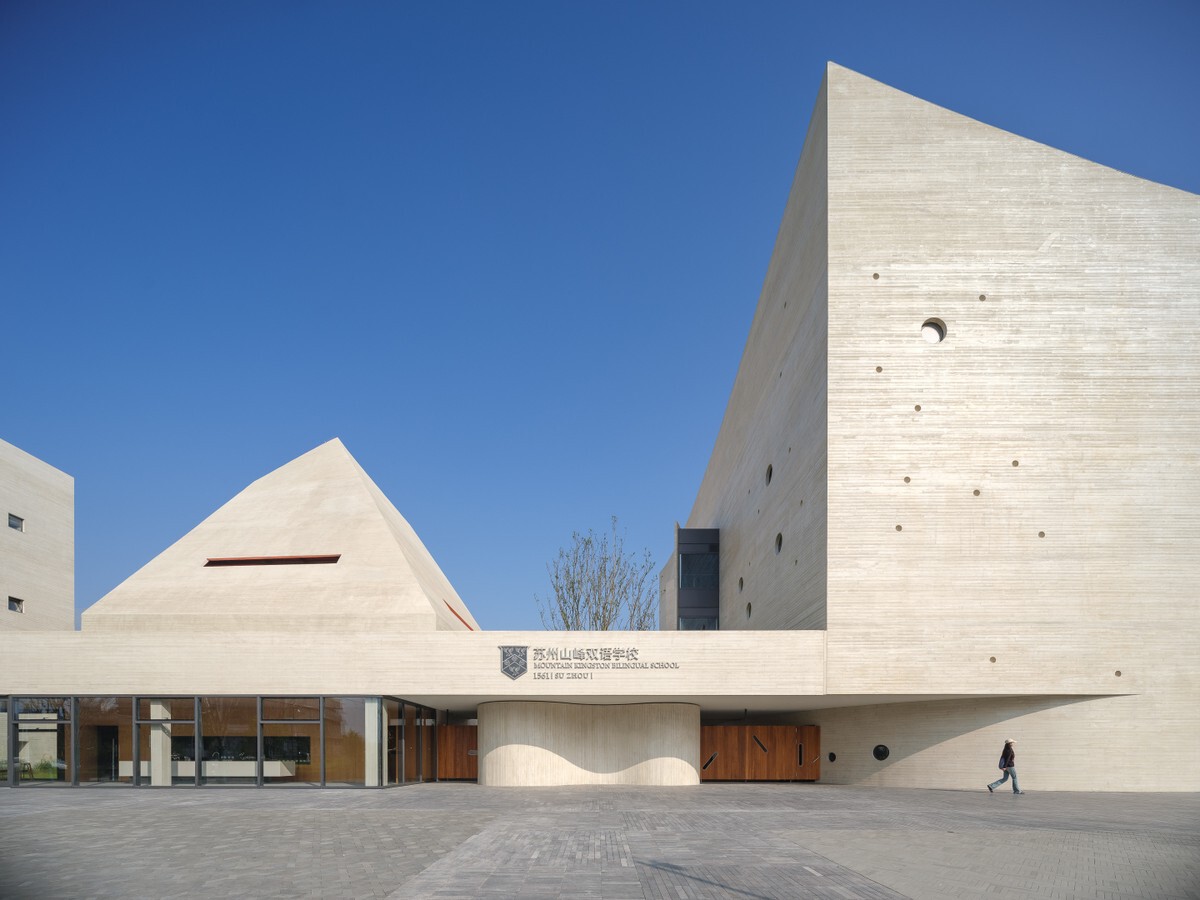 OPEN Architecture-Shanfeng Academy

Situated in a new district of Suzhou, Shanfeng Academy is the Cultural and Sports Center for Mountain Kingston Bilingual School, it also serves the local community as an active cultural hub. The architect is deeply influenced by the Chinese landscape drawings that have intricately intertwined and the seemingly endless flow of time and space, especially in the intentionally un inked areas which mitigate the changing views, space, and events. This is also a building that pays tribute to the traditional Suzhou Gardens while directly confronting contemporary urban and educational challenges—it strives to maximize spatial potential in order to accommodate the large user population with a wide range of activities, all in the confine of a rather small piece of land.

The Solid and the Void - Serving nearly 2000 students, Shanfeng Academy provides a diverse mix of cultural and sports programs, including theater, gallery, library, sports center, dance and fitness rooms, swimming pool, and café.

Considering the intensity of the functional programs and the high density of users, the architect decided to break one massive building into five individual buildings connected by flat roofed walkways. By breaking down and pulling apart, voids are created in the form of four gardens. Between the gardens and the solid volumes are the semi-outdoor walkways where the colonnades and their moving shadows define another kind of void. Atop the walkways, there is the fifth garden with carefully planted grasses and herbs—a pleasant retreat and gathering place, it also connects all the main functional spaces above and below.

The gardens and the walkways—the precious voids that the architect intentionally carved out in a high- density campus—act as the un inked areas in the traditional Chinese landscape drawings, providing breathable spaces, and allowing people to slow down and relax for a moment. The movements of light and shadows, the changing sky and clouds, the raindrops and falling leaves, occupy and enliven the voids.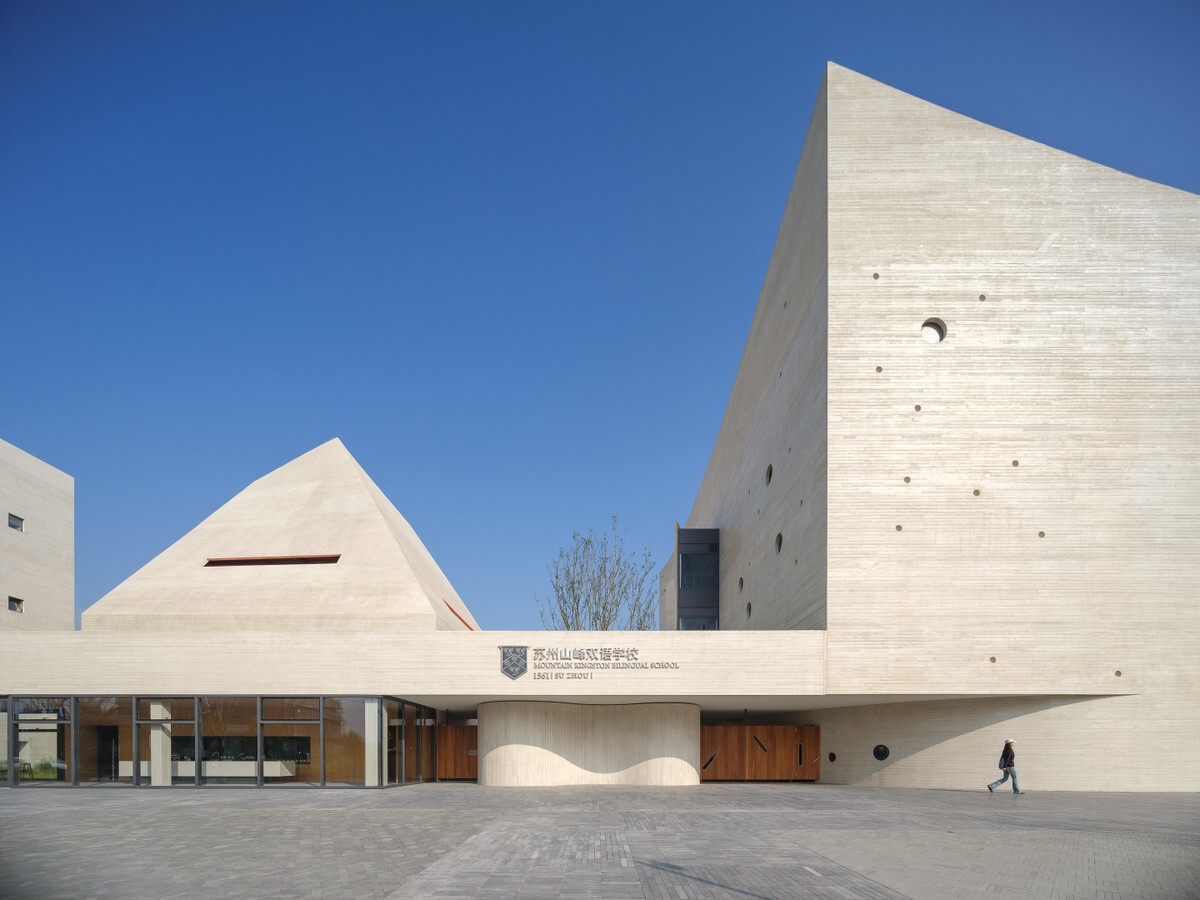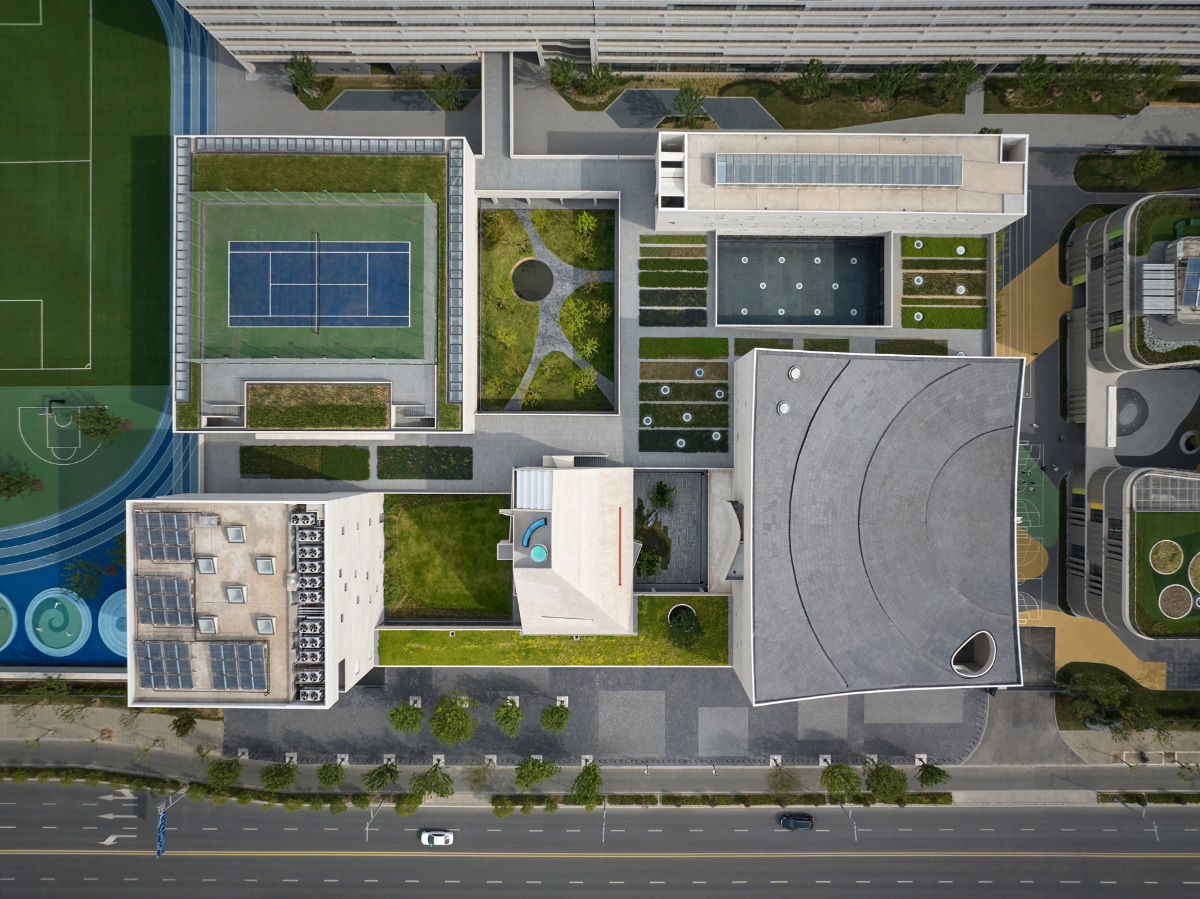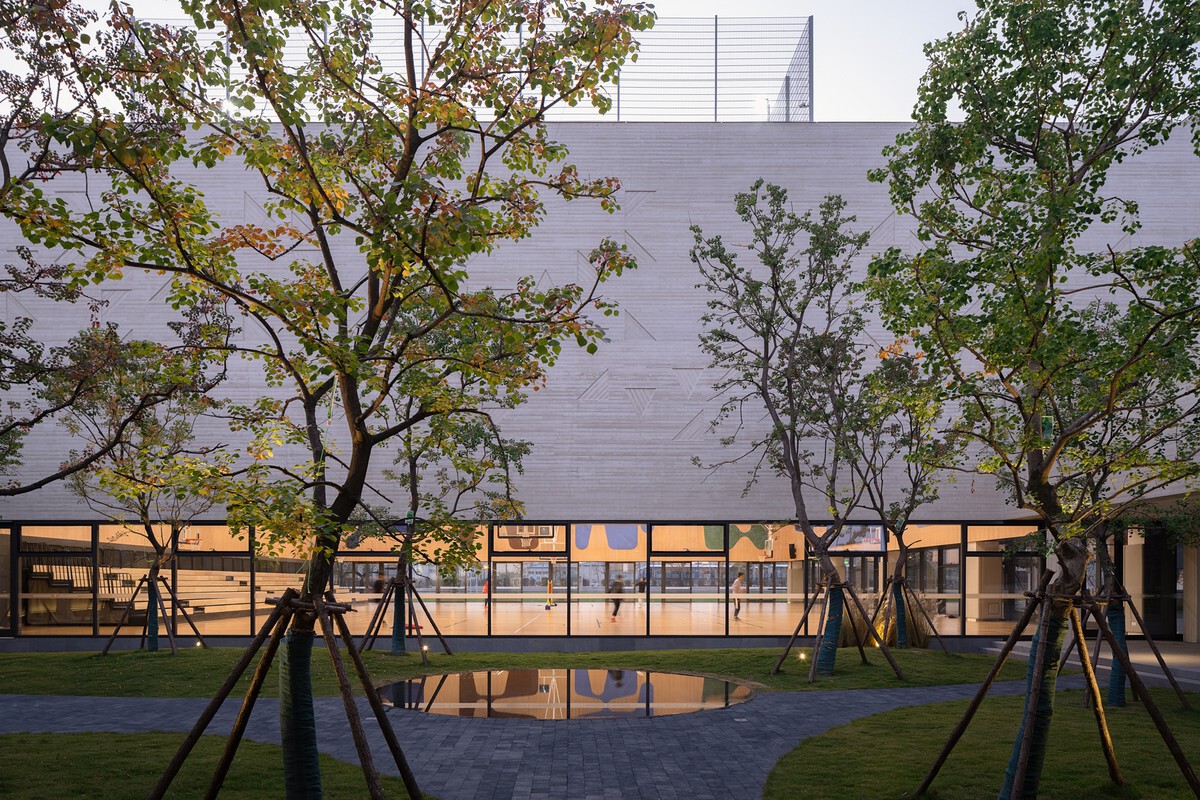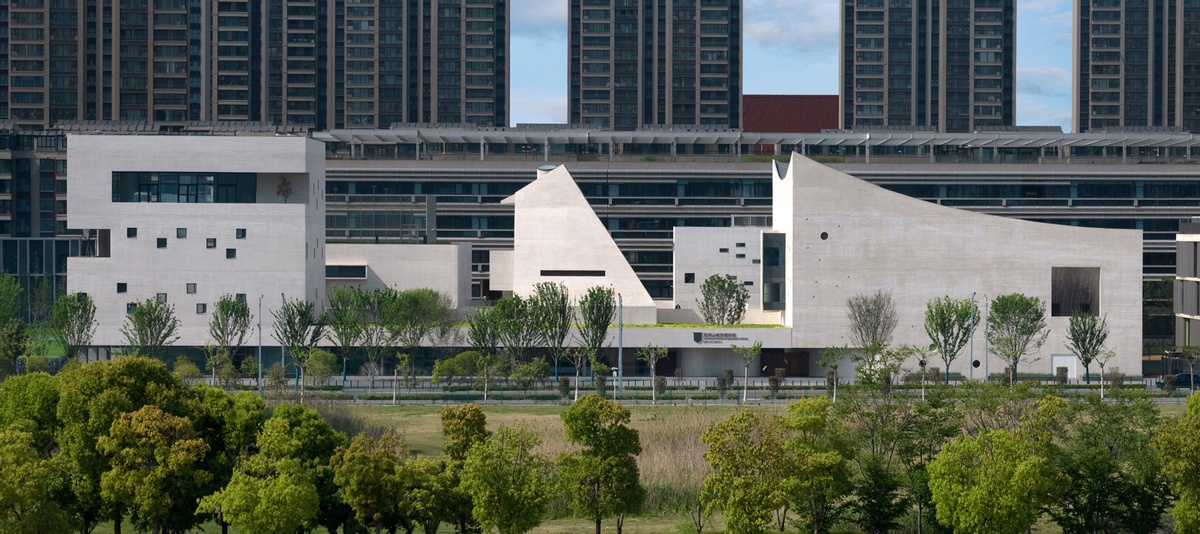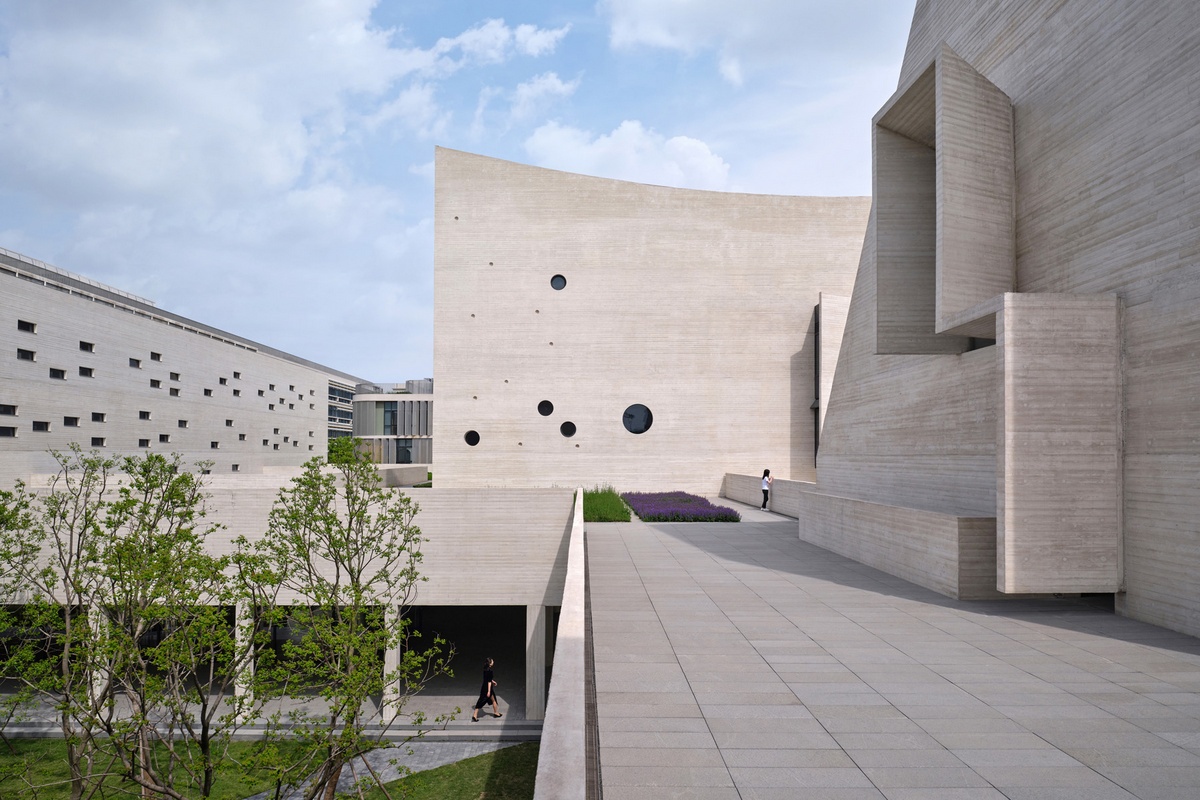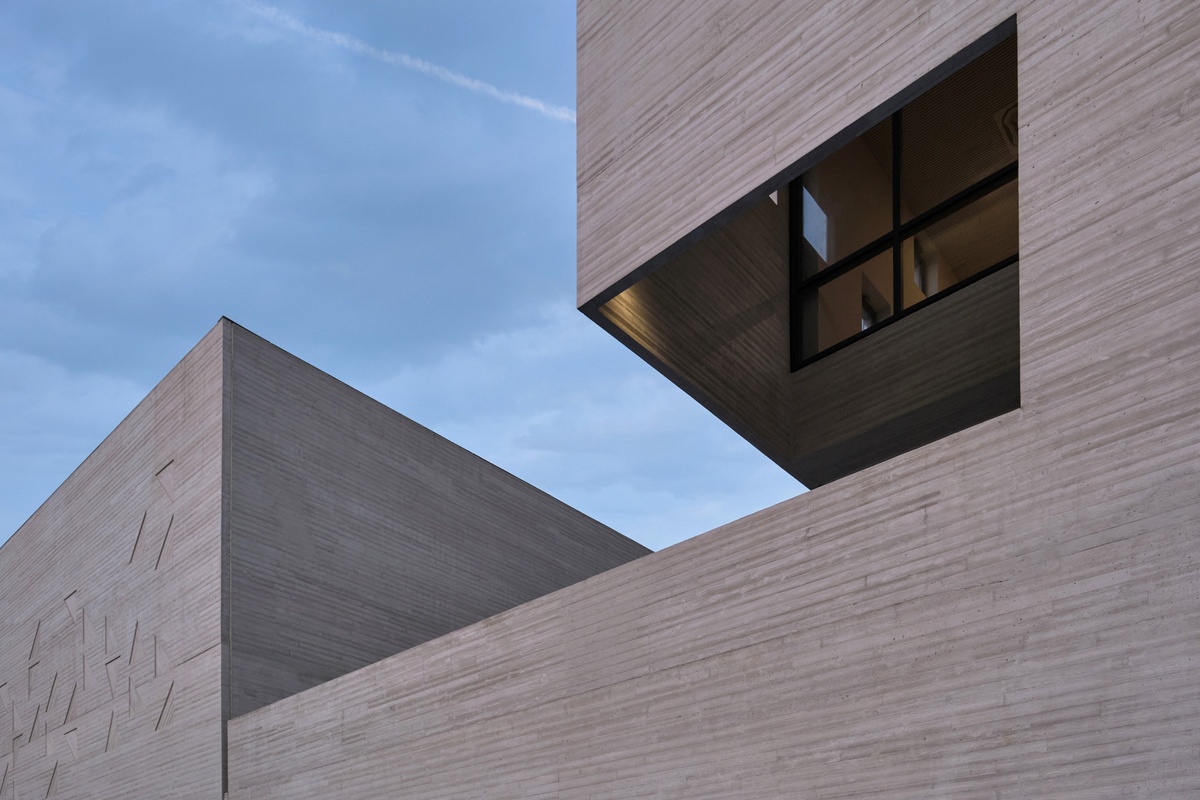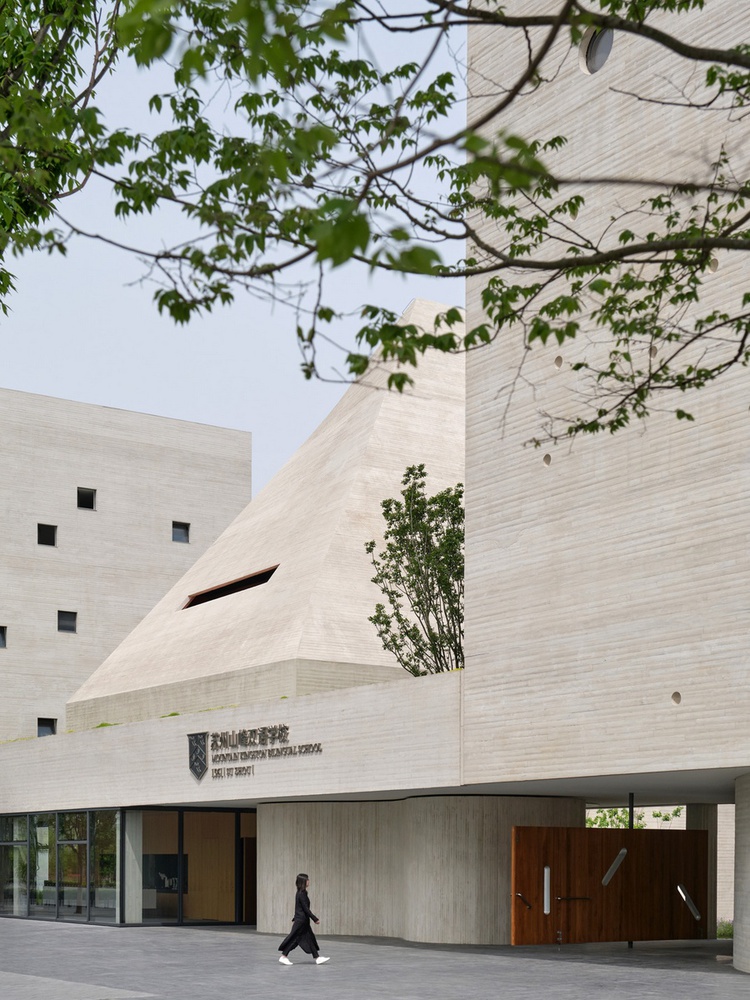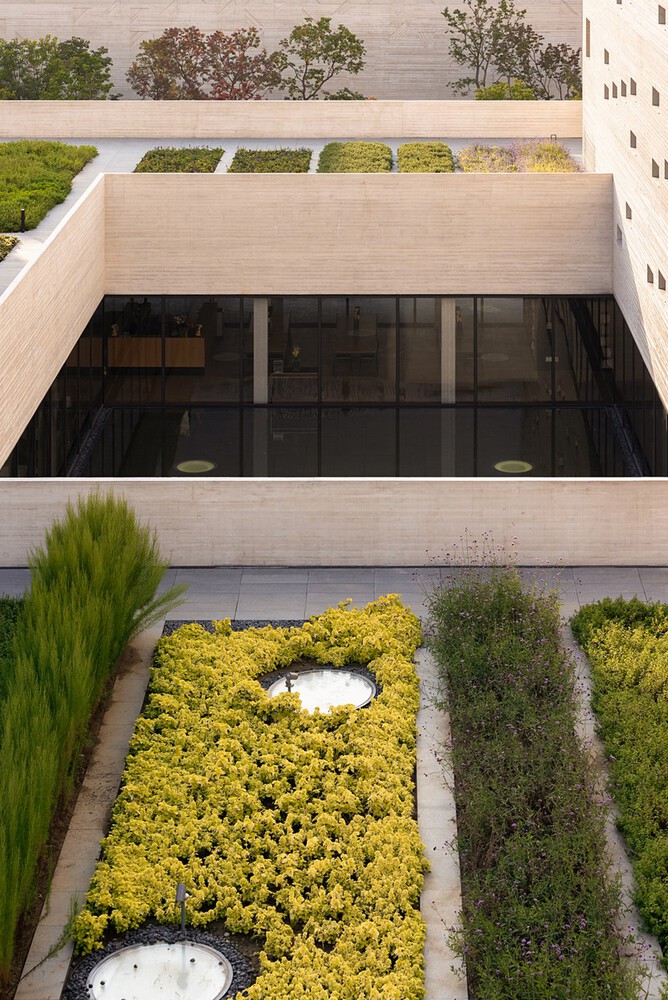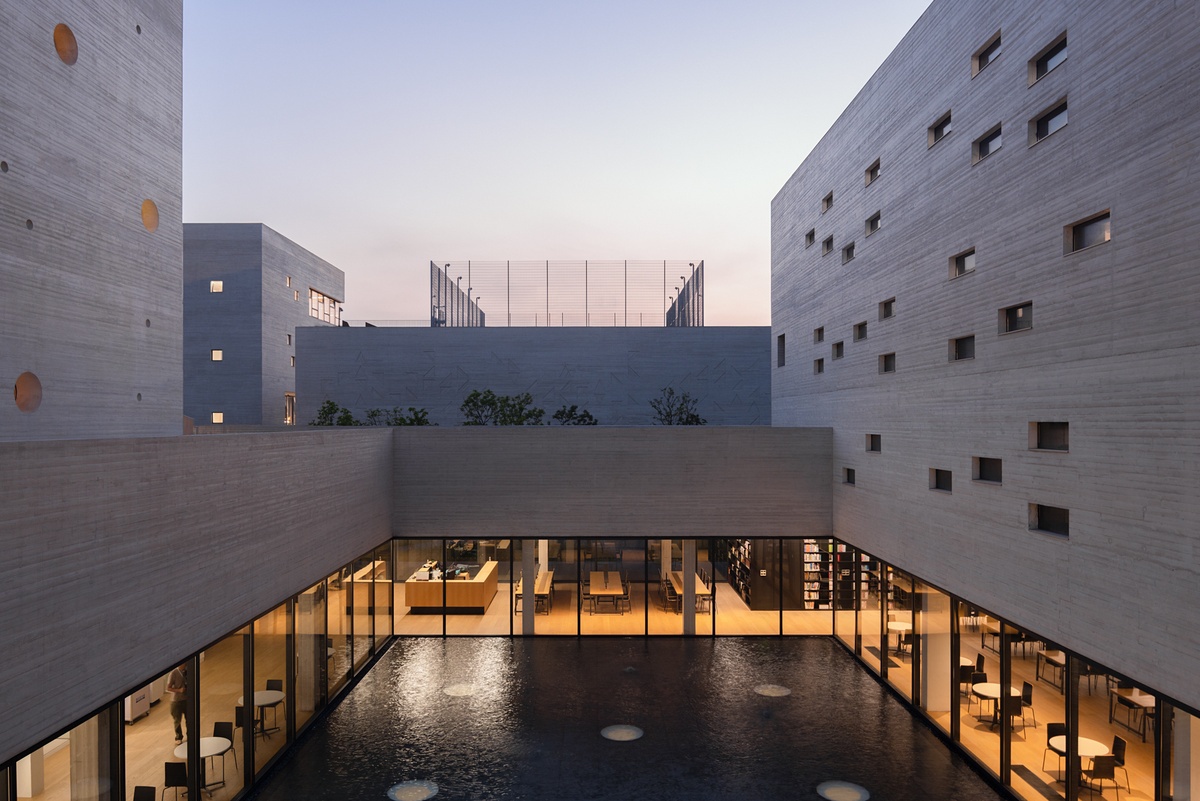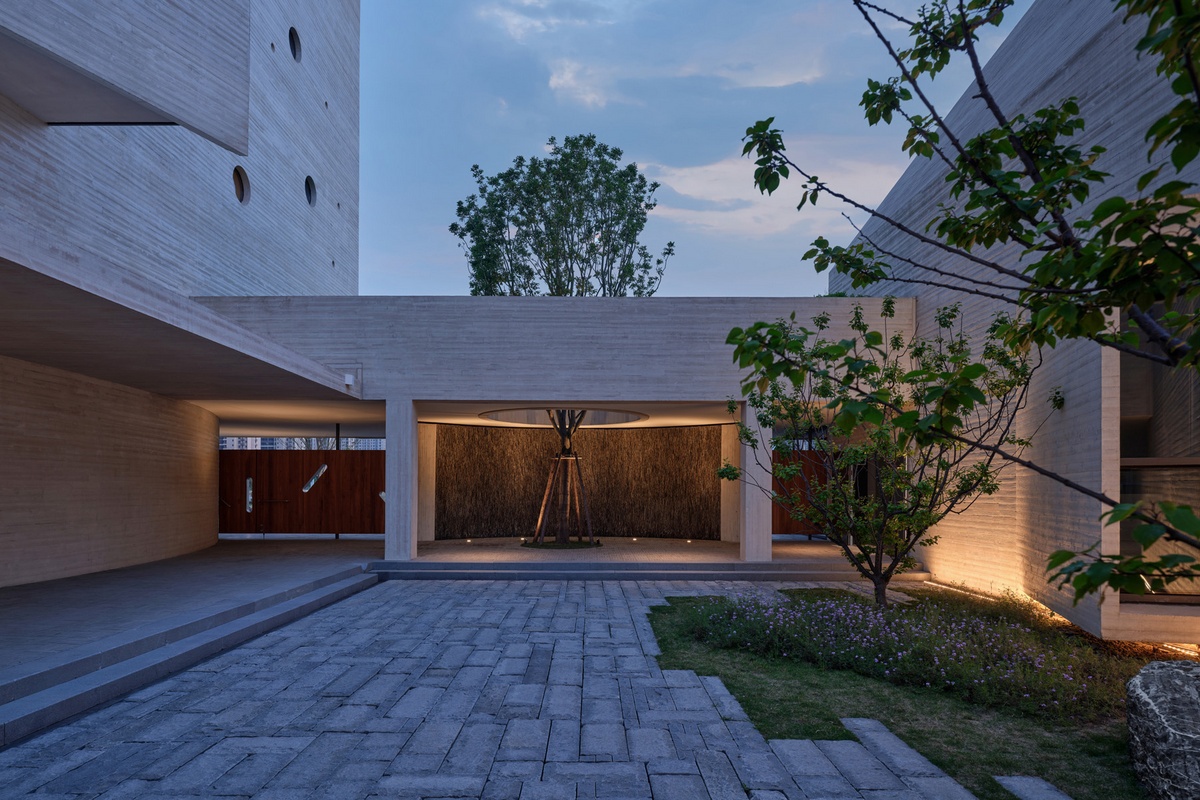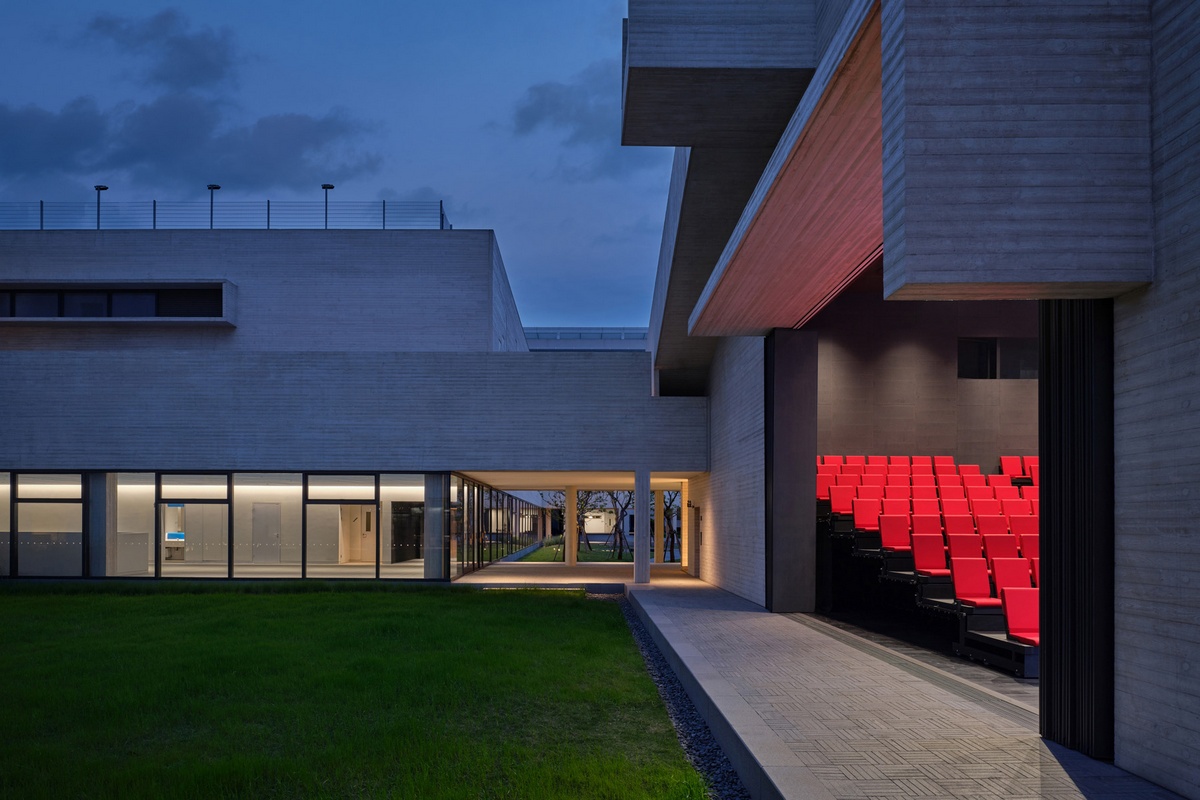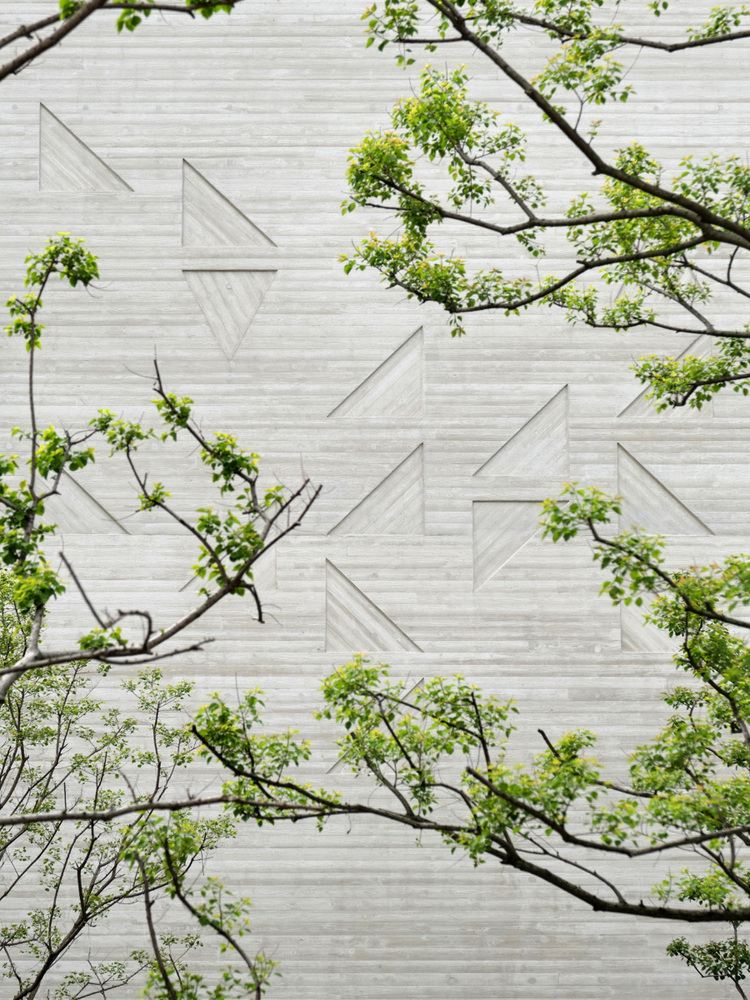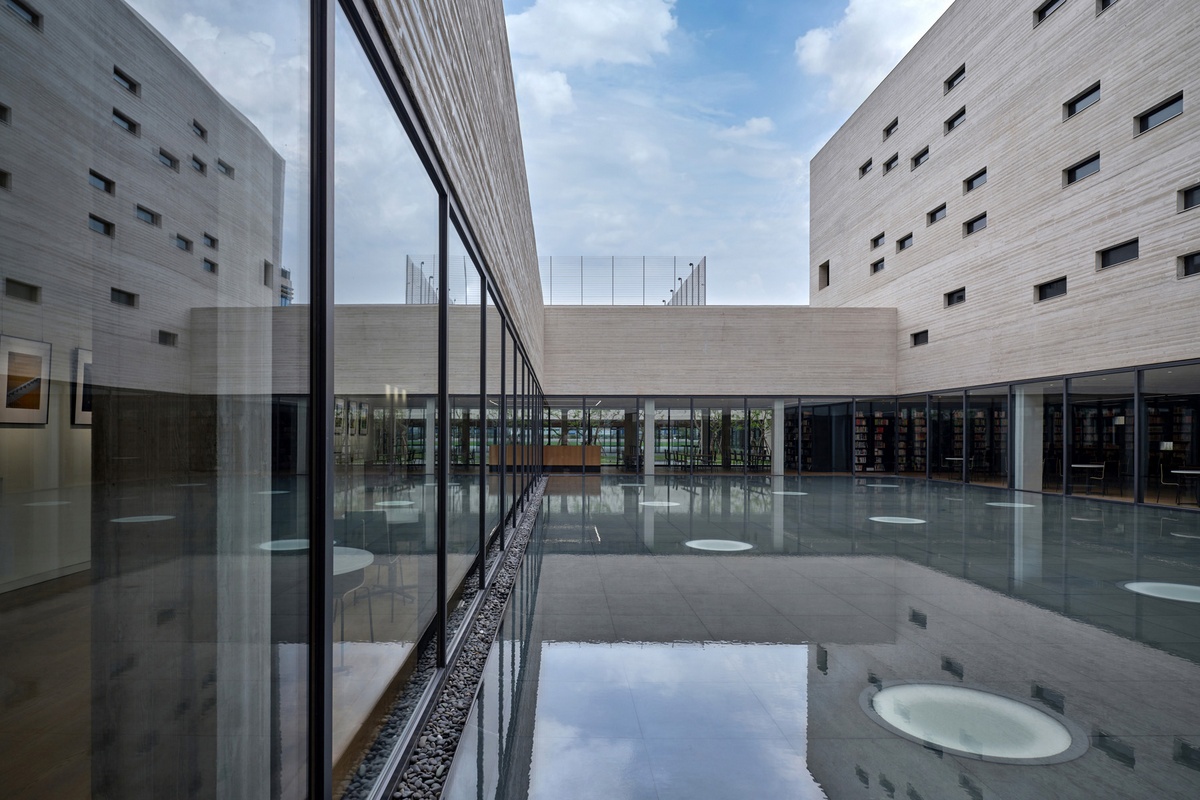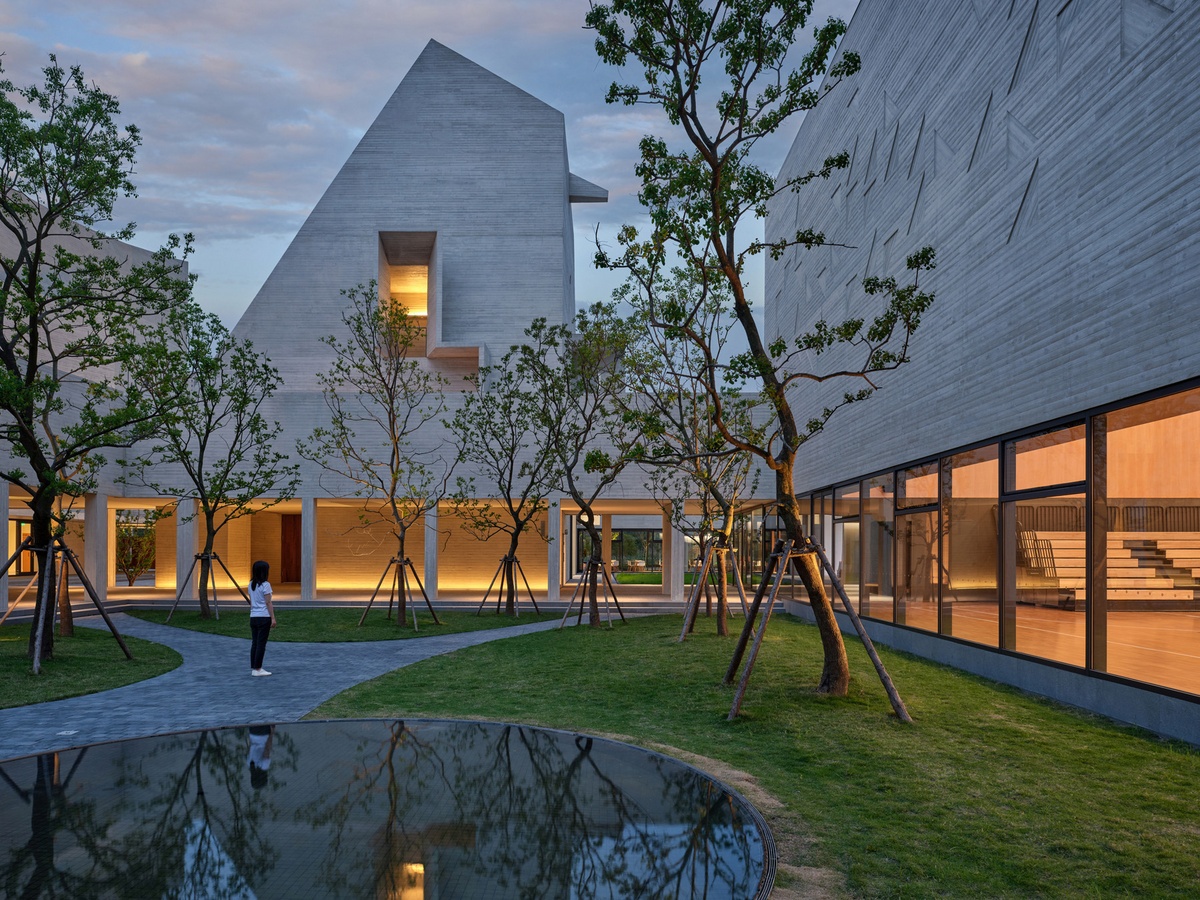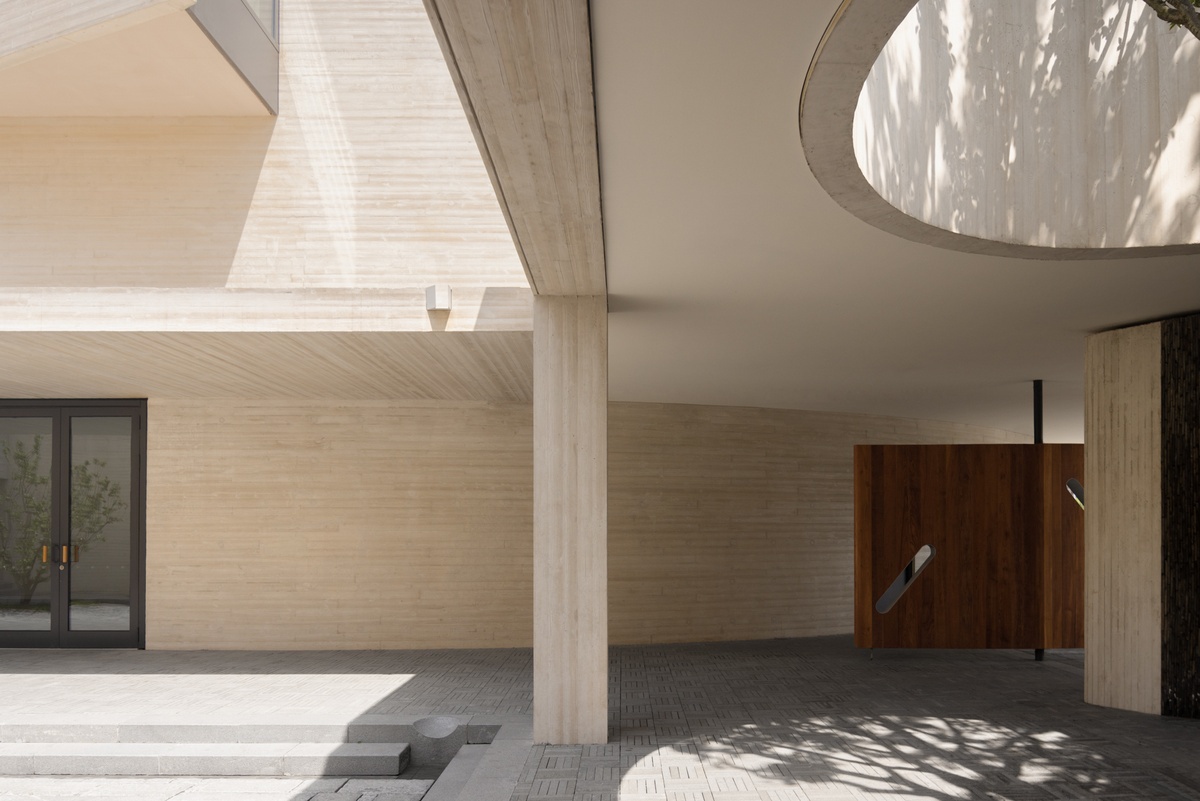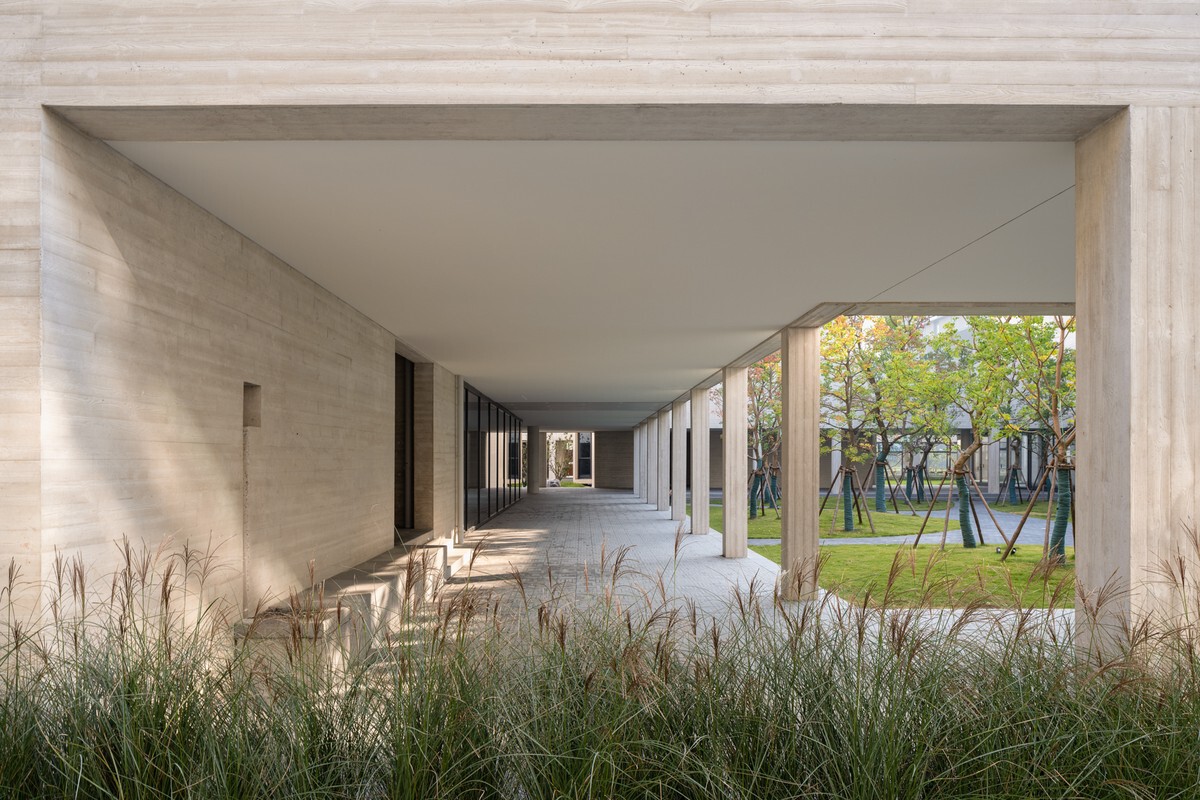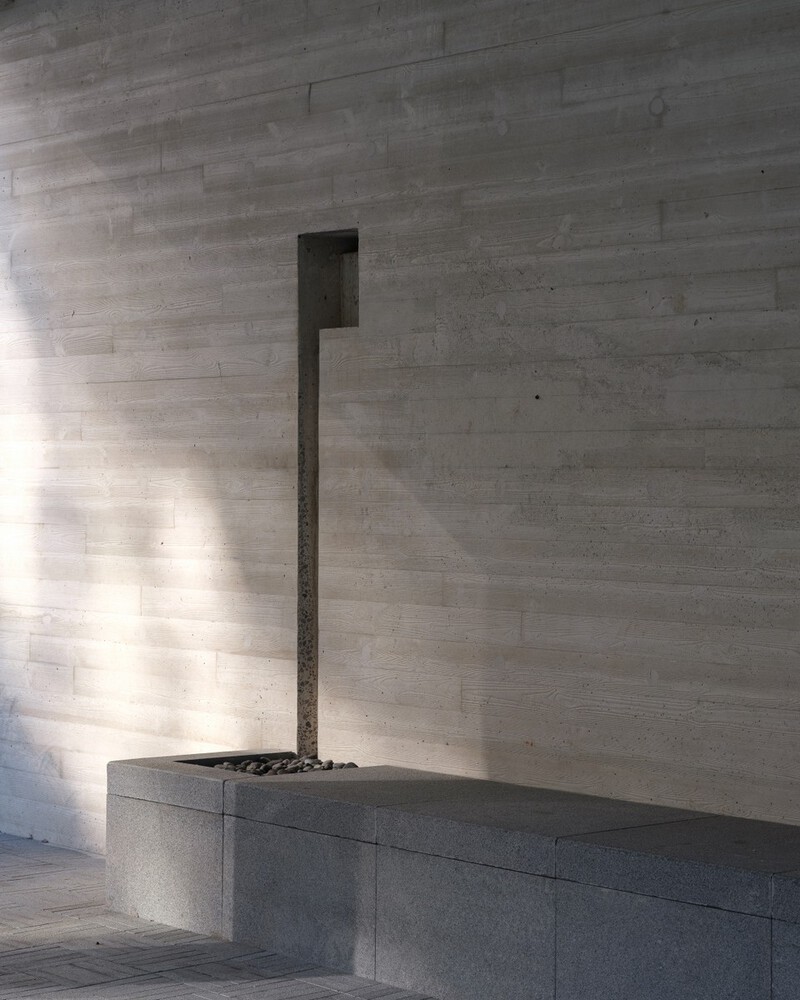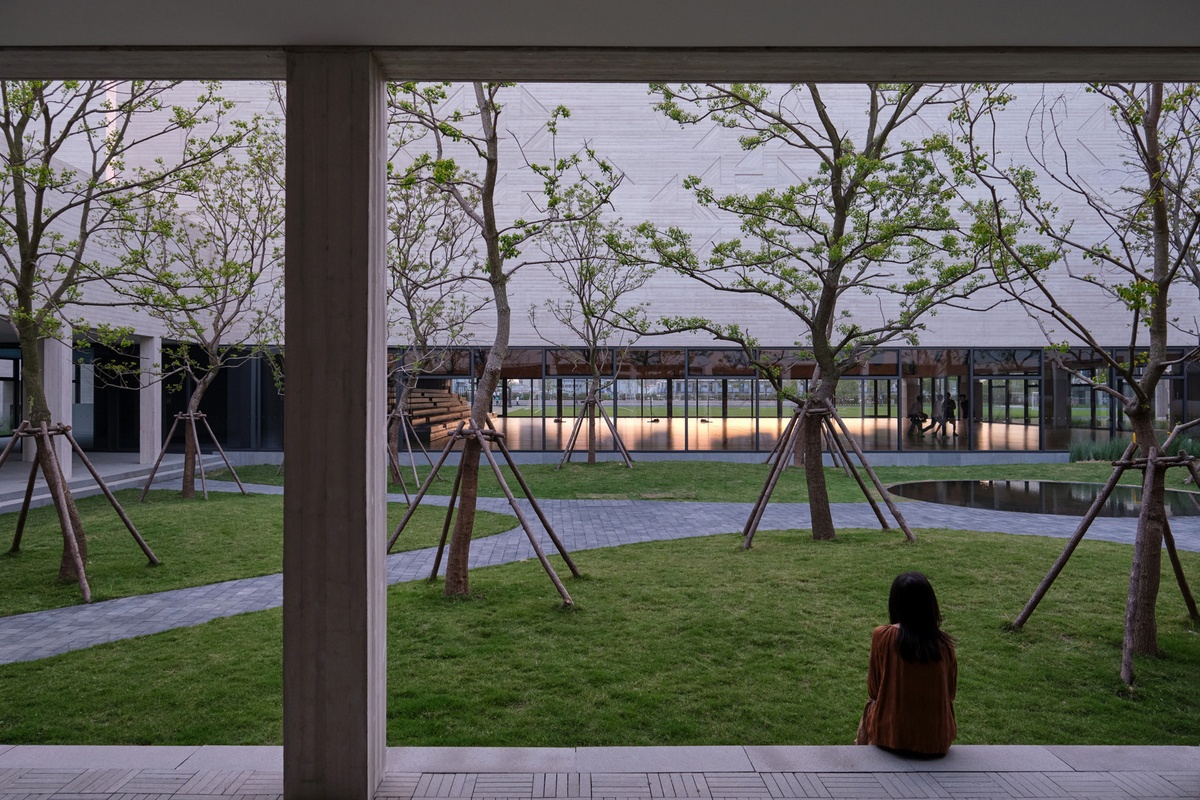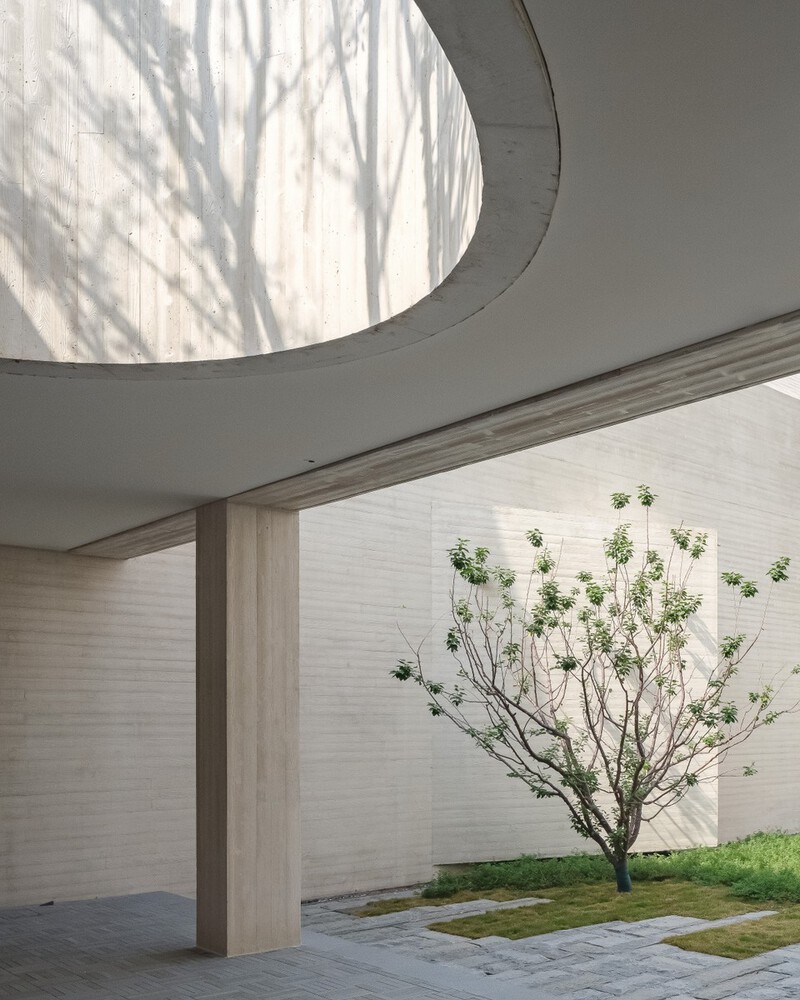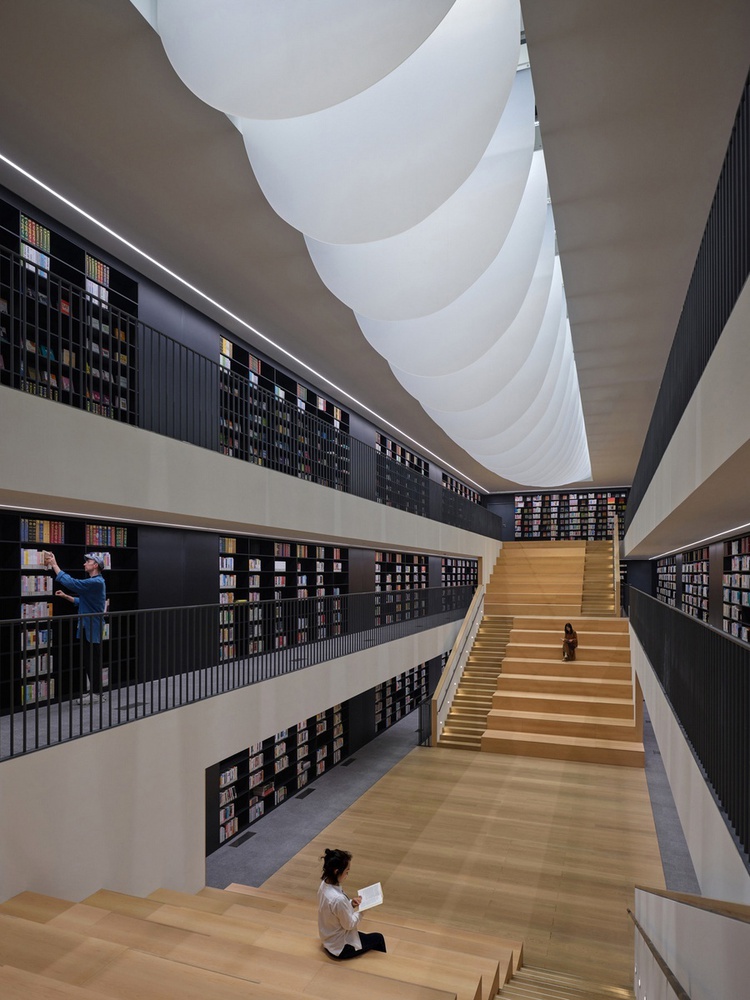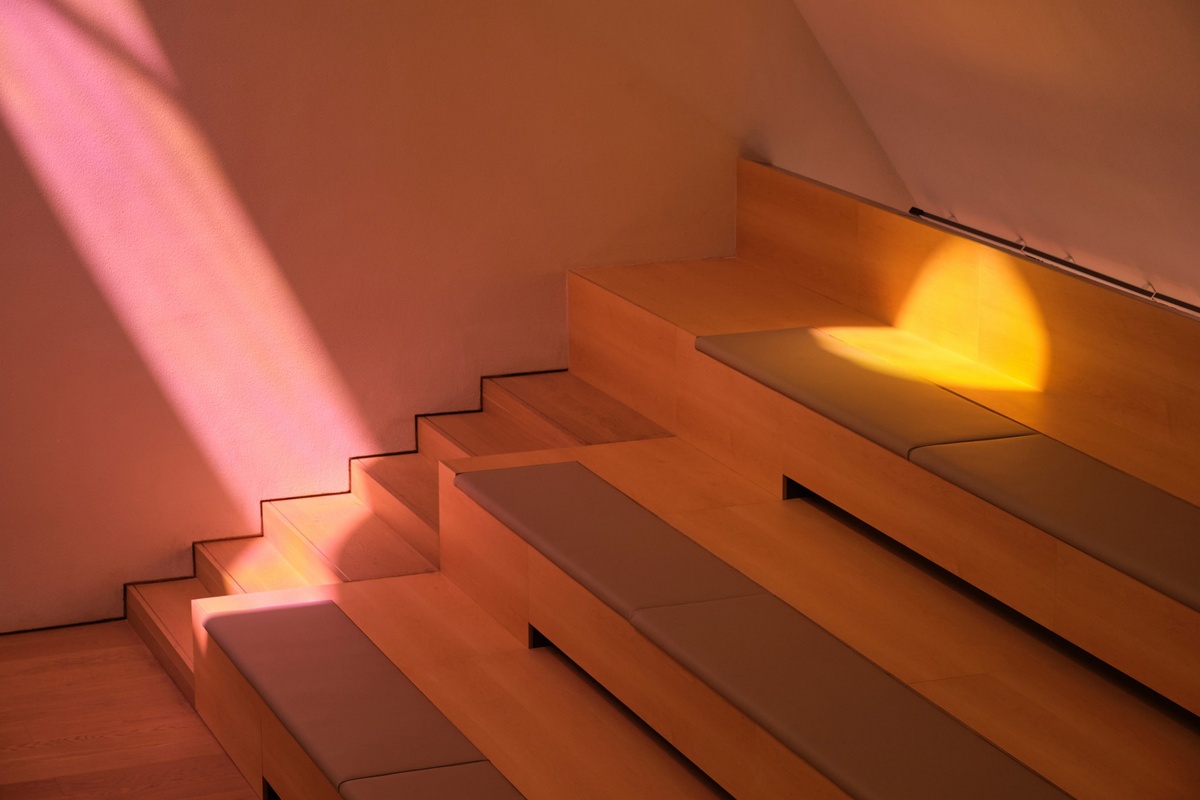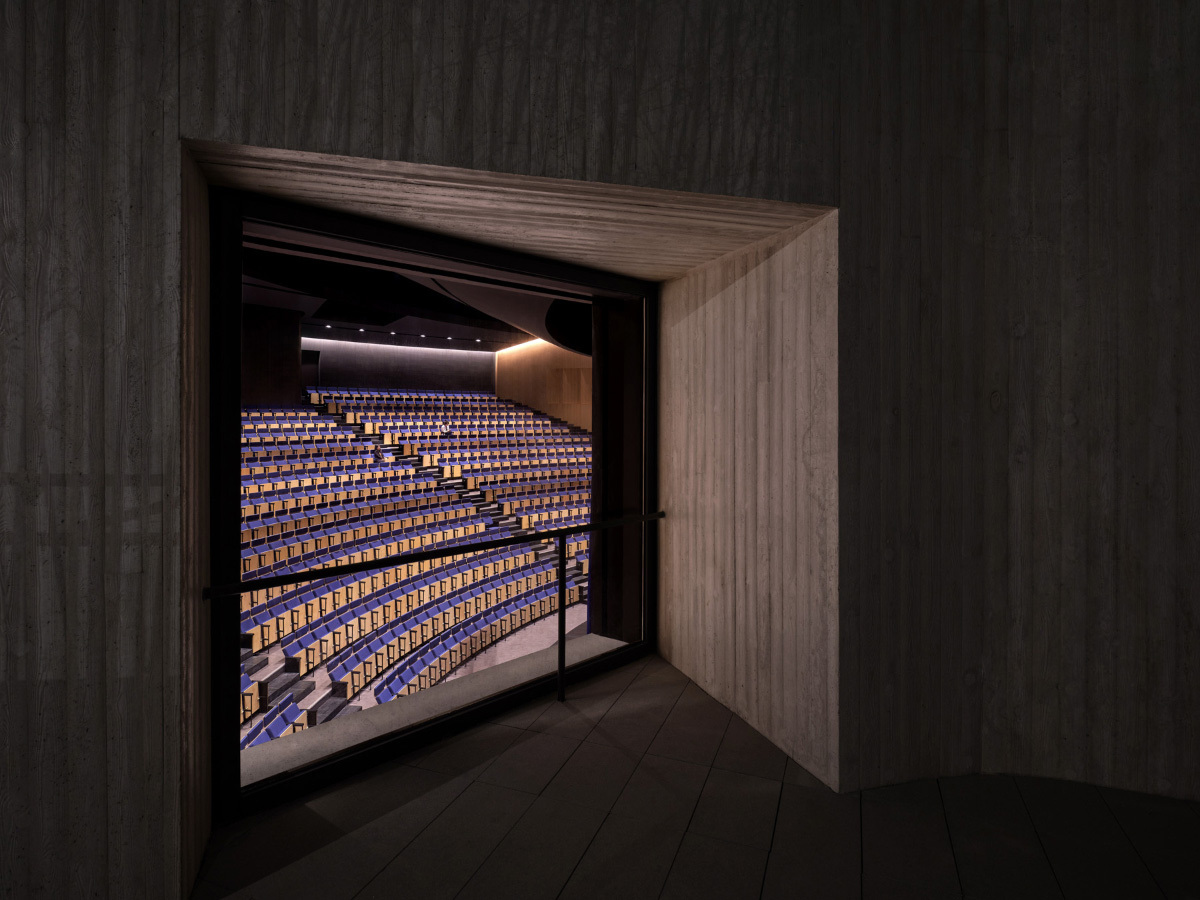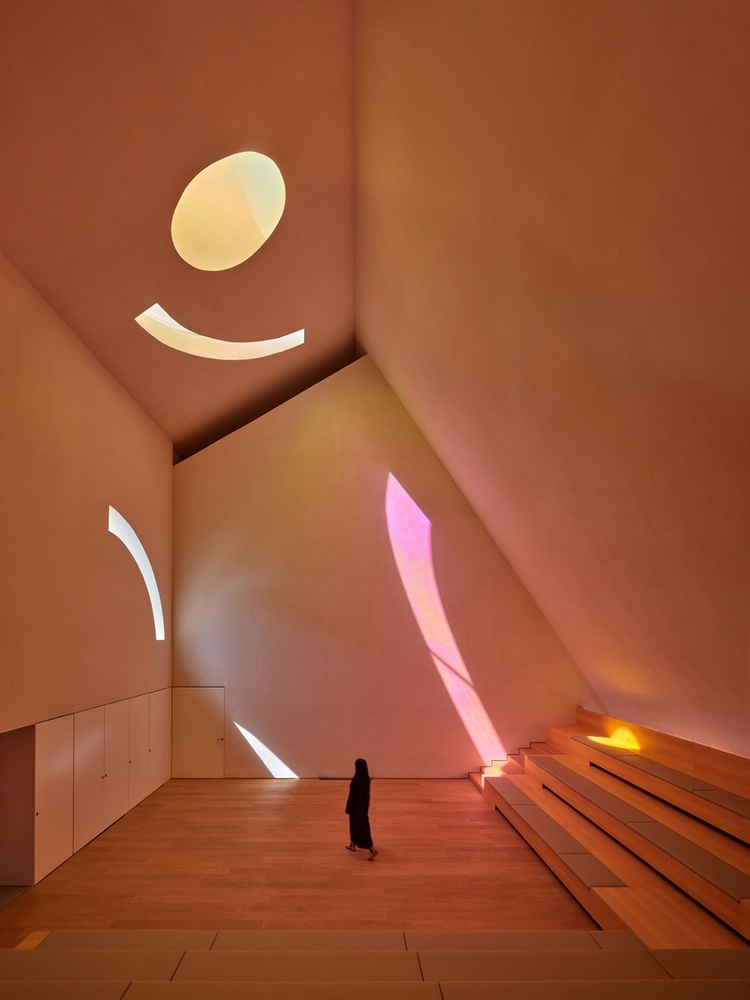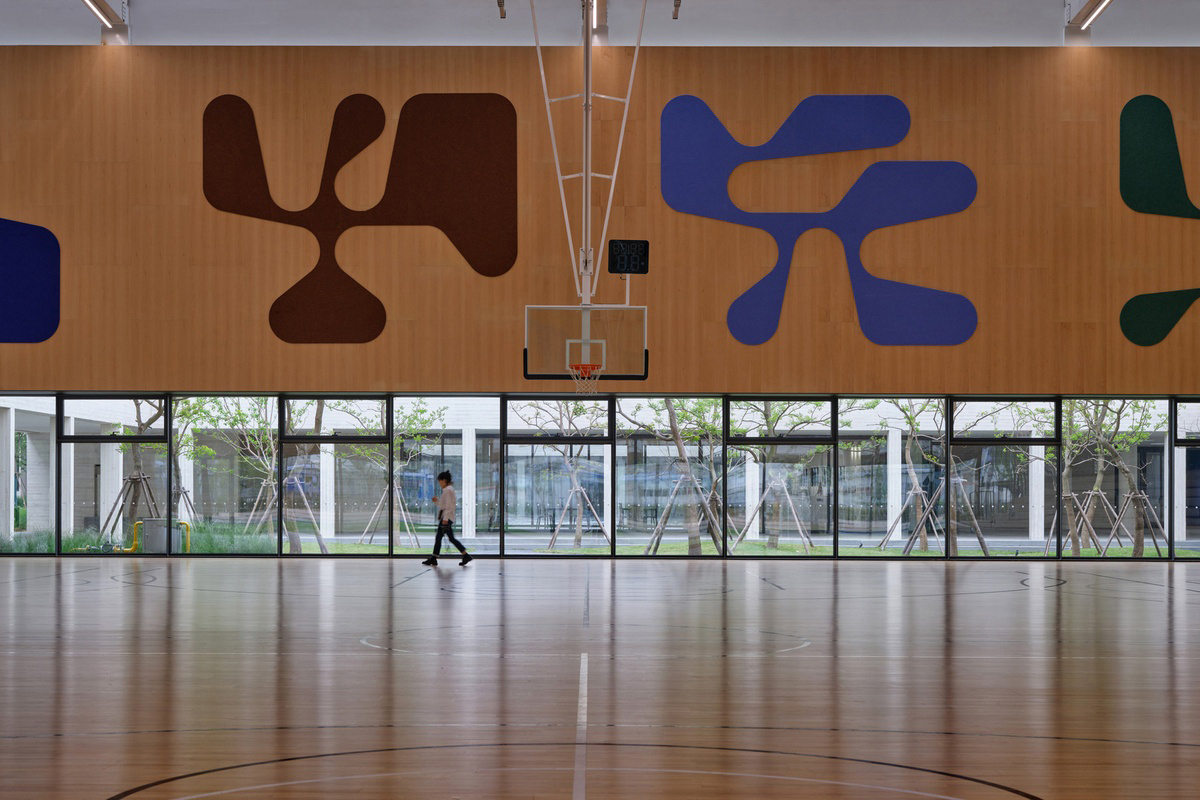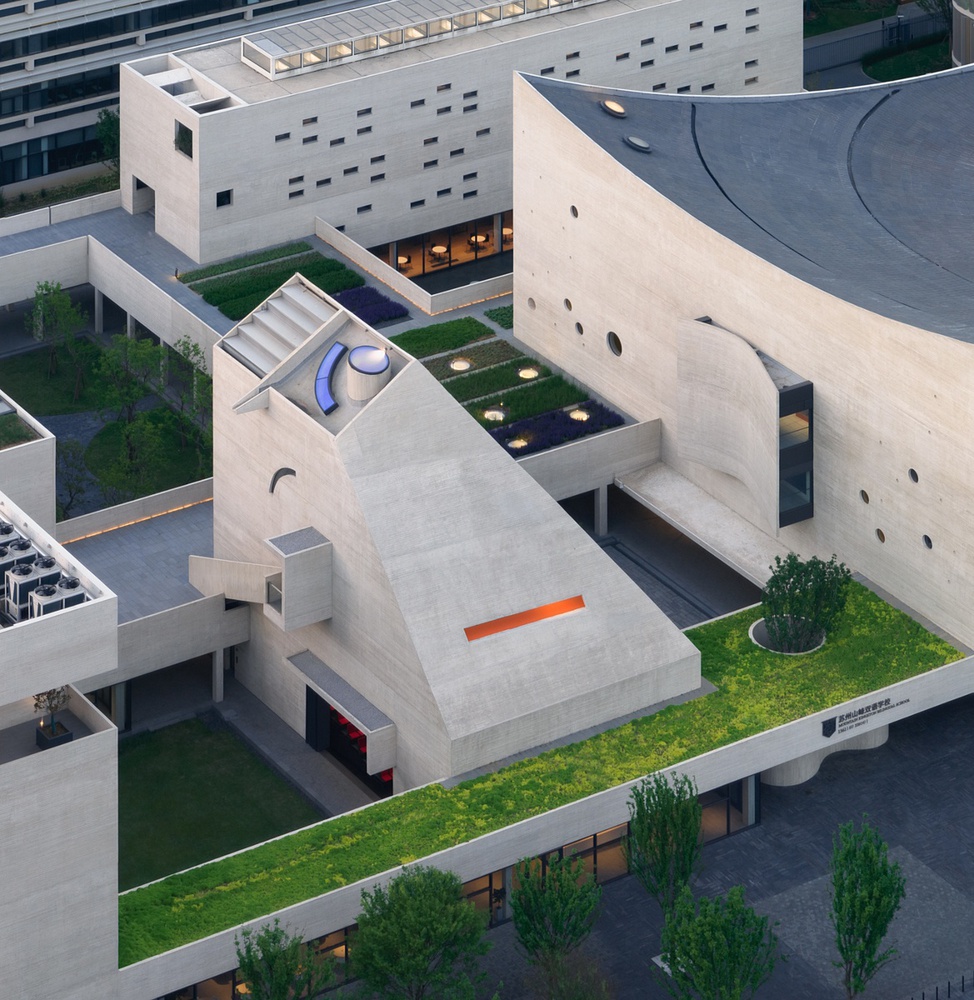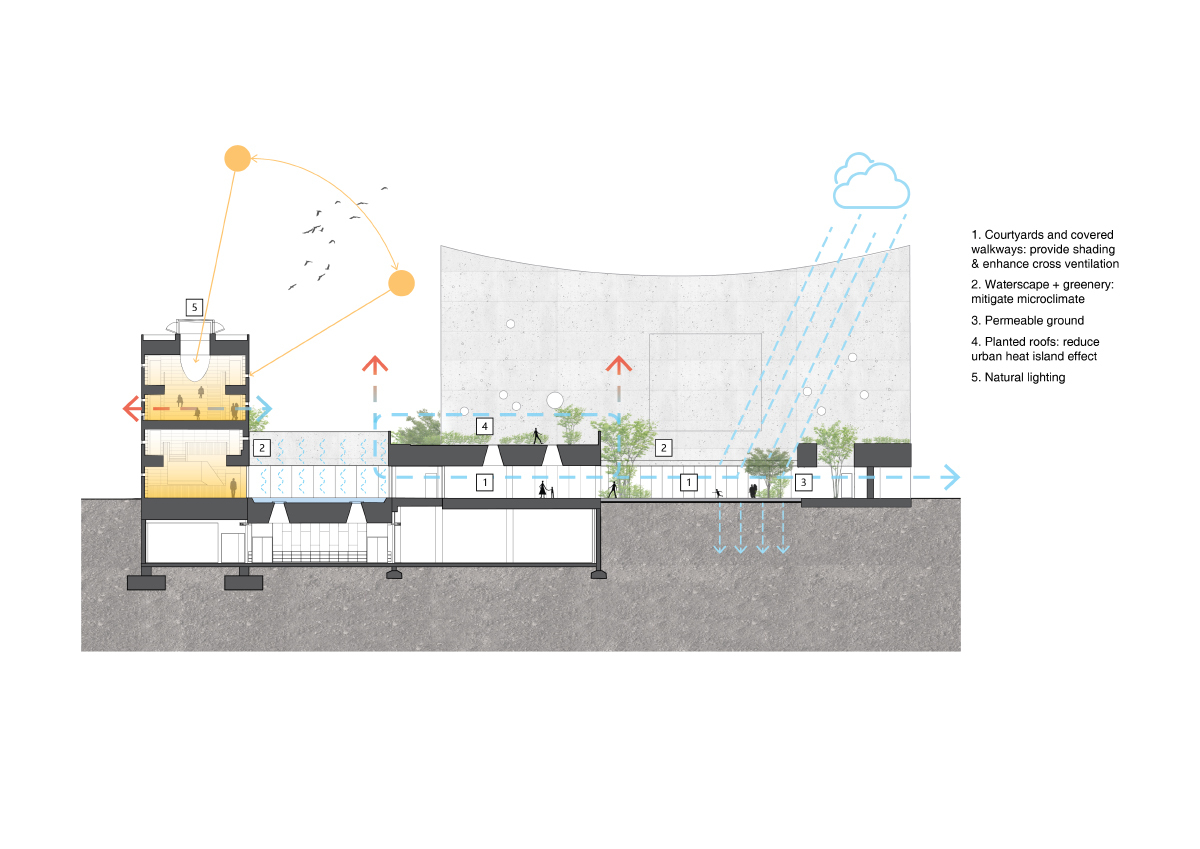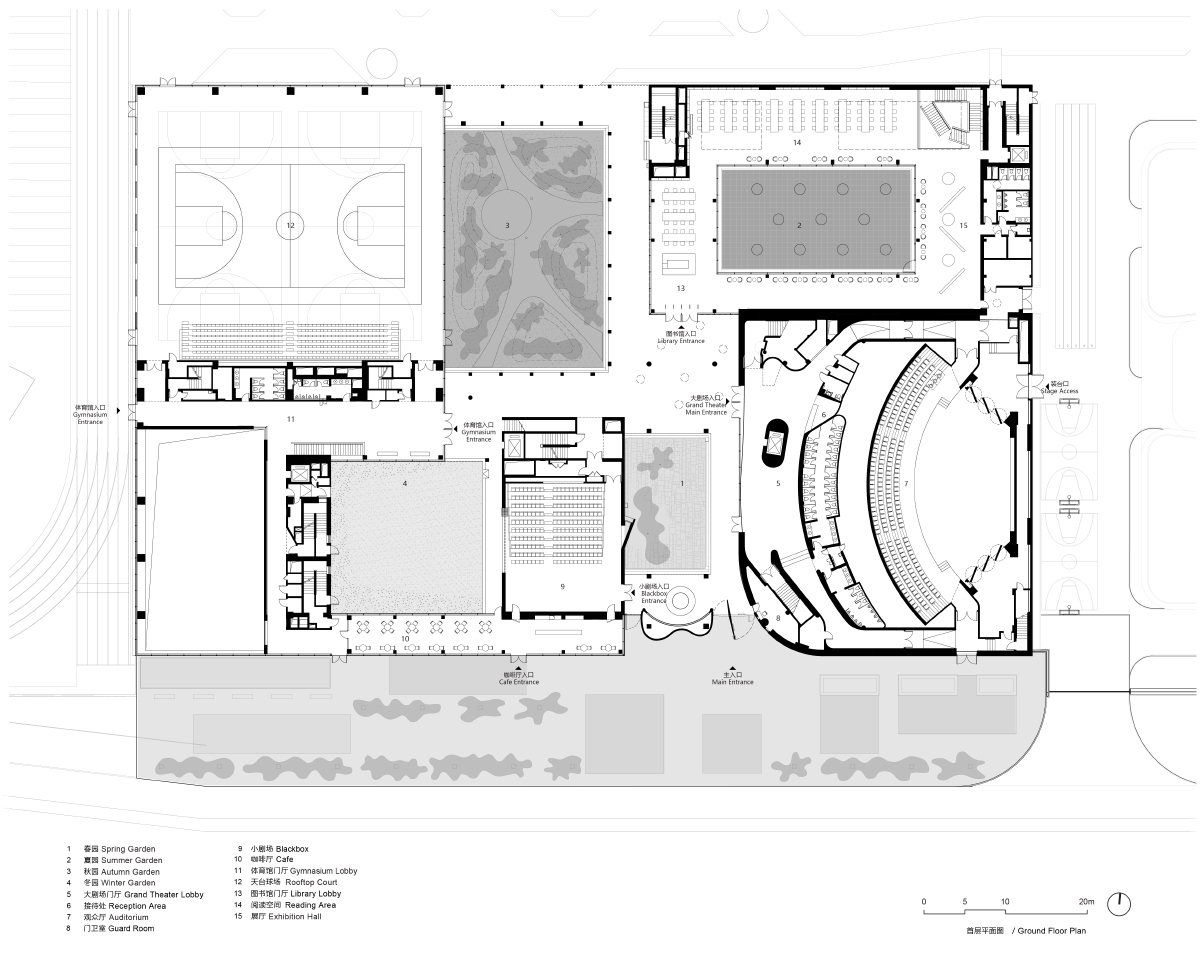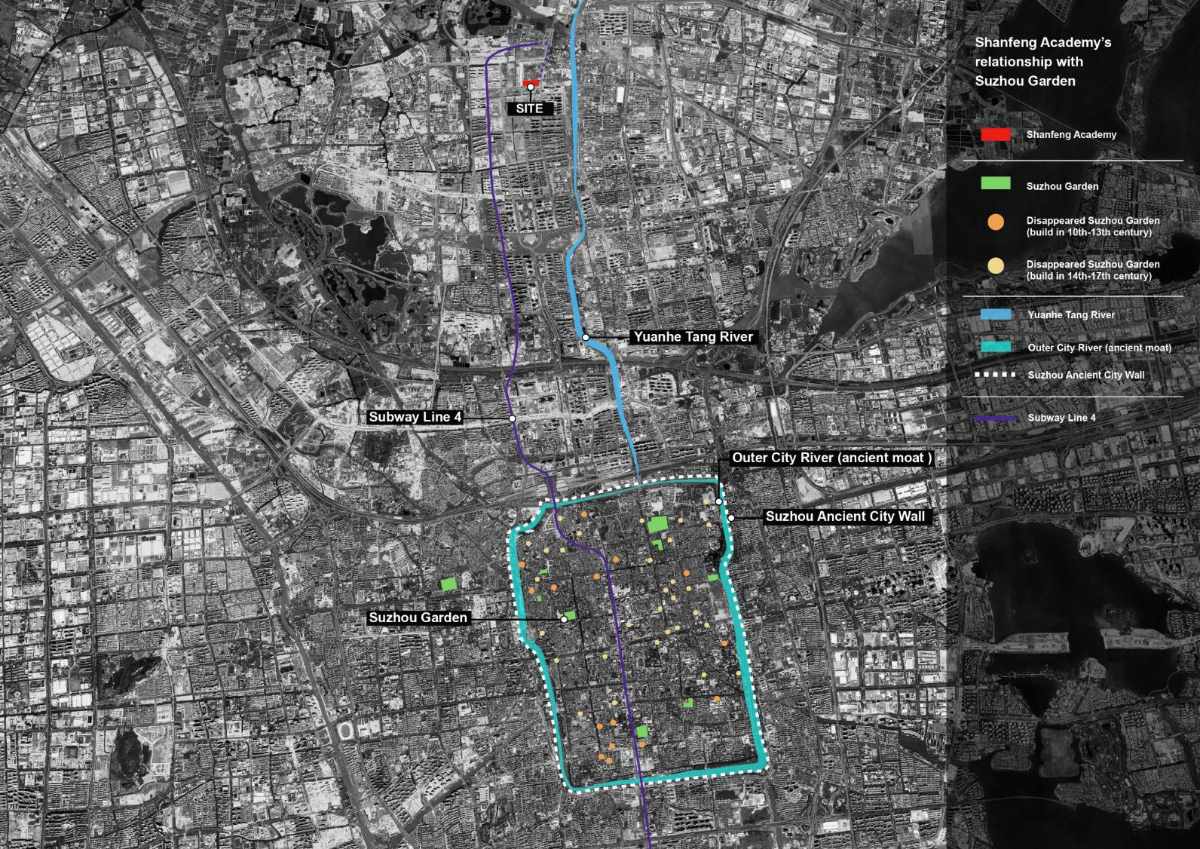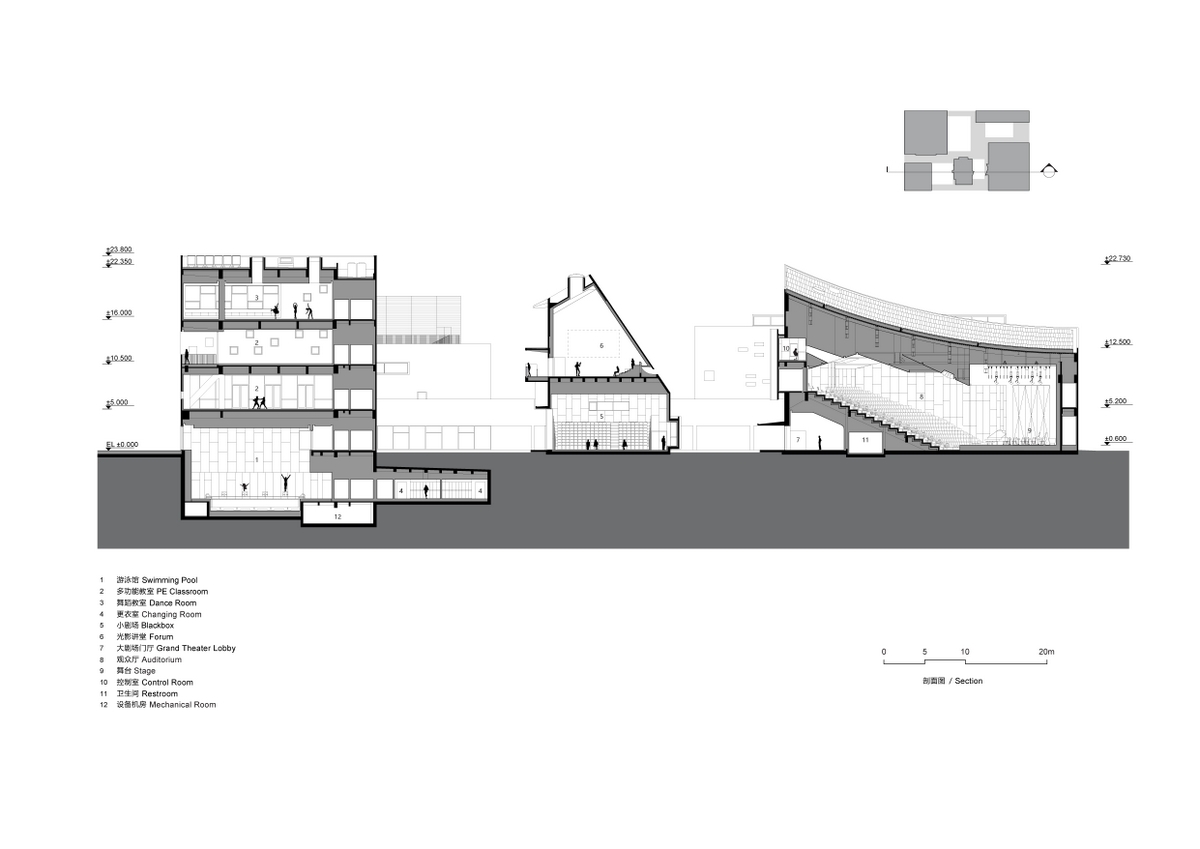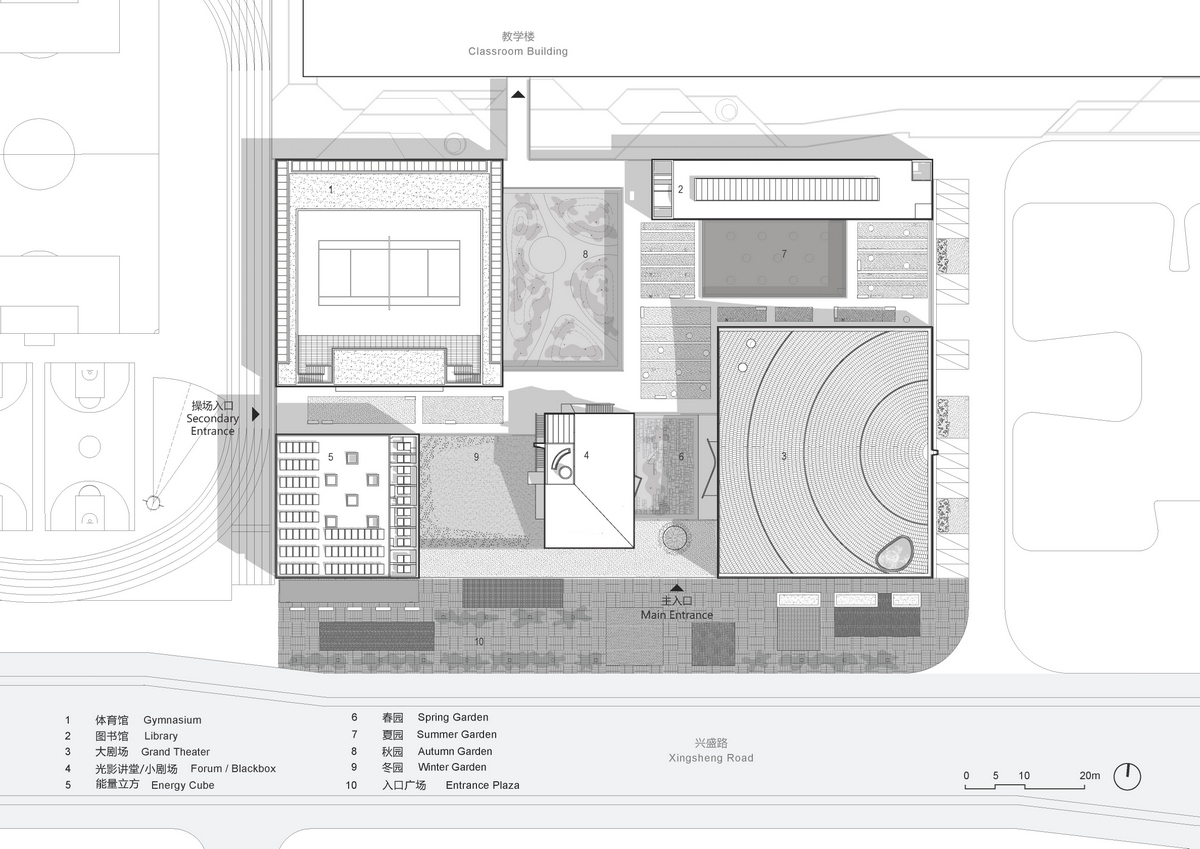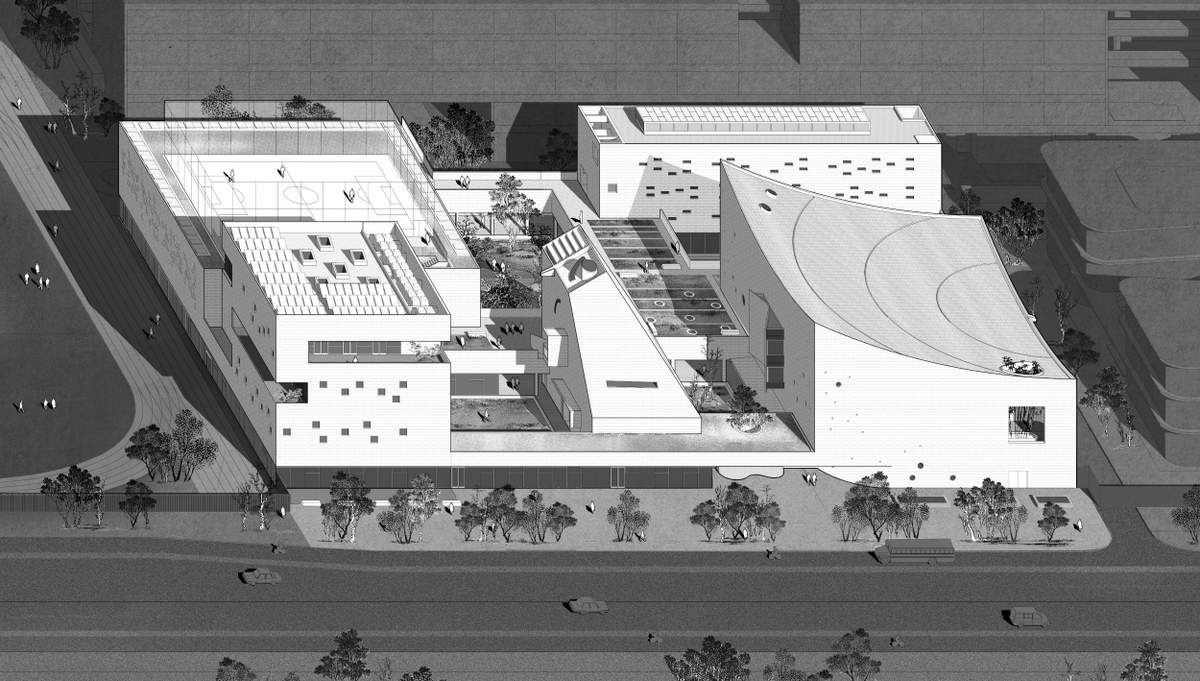 from archdaily