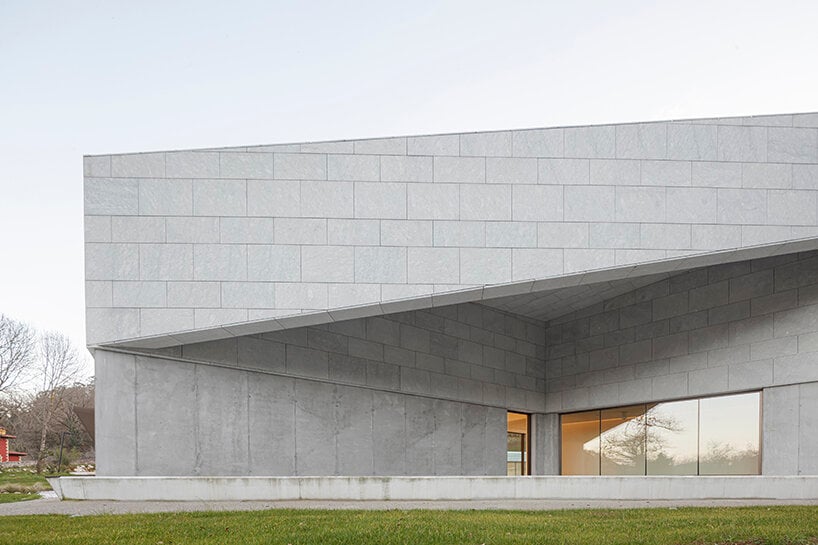 sukunfuku studio-Cantabria Rock Art Center
스페인 방문객센터는 두가지 지점을 만족시키는 건축공간이다. 주변 자연환경을 적극적으로 유입시키는 동시에 몰입감 있는 내부 공간 연출을 목표로 한다. 두번째는 방문객들에게 내부 프로그램을 연속된 동선으로 소개하는 공간감 연출이다. 이를 위해서 내부 깊숙히 자연채광을 유입시키는 건축언어를 사용했다.
a folded stone roof crowns this visitor center in the spanish hillside
Located on the hillside of Monte Castillo in Spain, the Cantabria Rock Art Center by sukunfuku studio is a new museum and visitor's hub sporting a dramatic concrete and stone composition. 'The program demanded a relatively large volume, on complex grounds and immersed in a landscape of great beauty,' begin the architects. While relatively monolithic and opaque in appearance, the center does break out of its solidity via a large entrance along its main façade and a U-shaped courtyard at the back, with its three sides fully glazed to let ample daylight pour inward.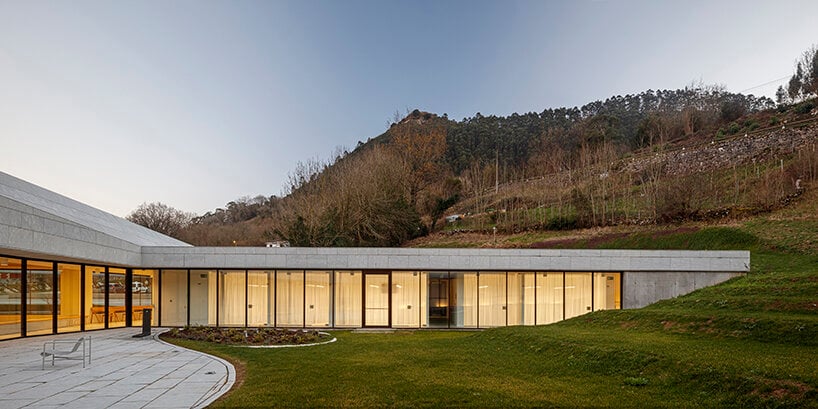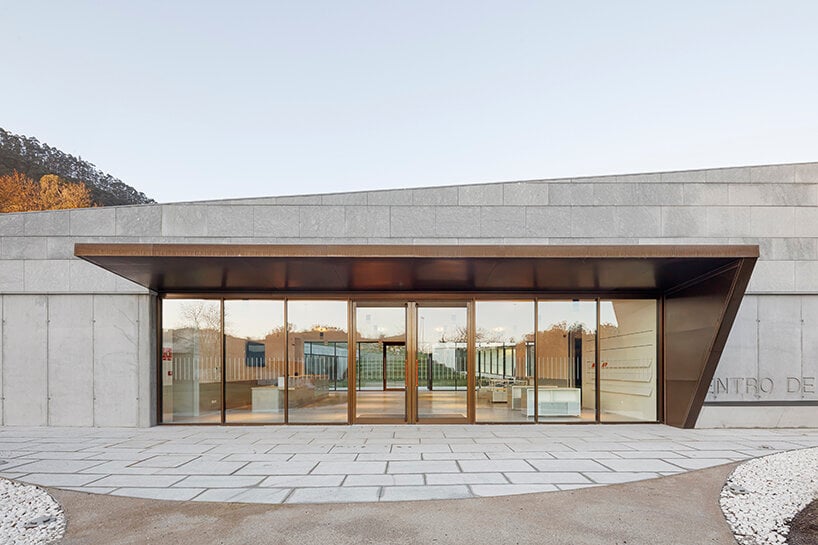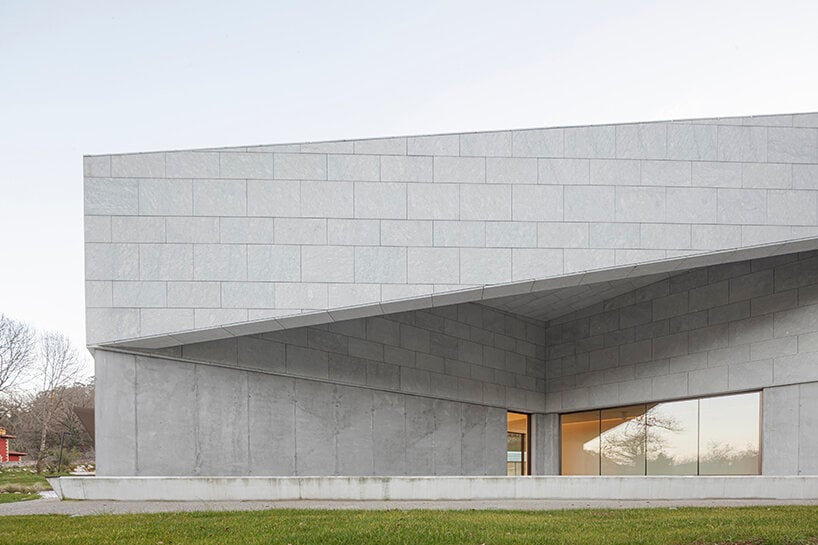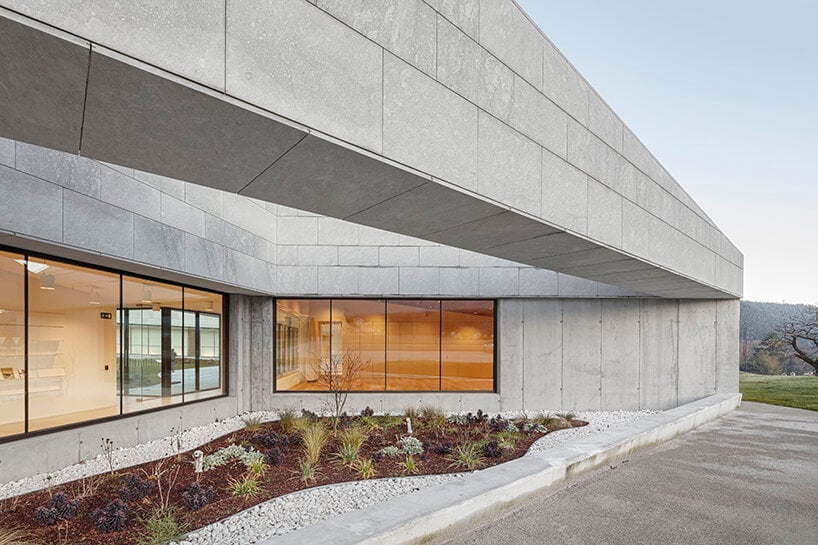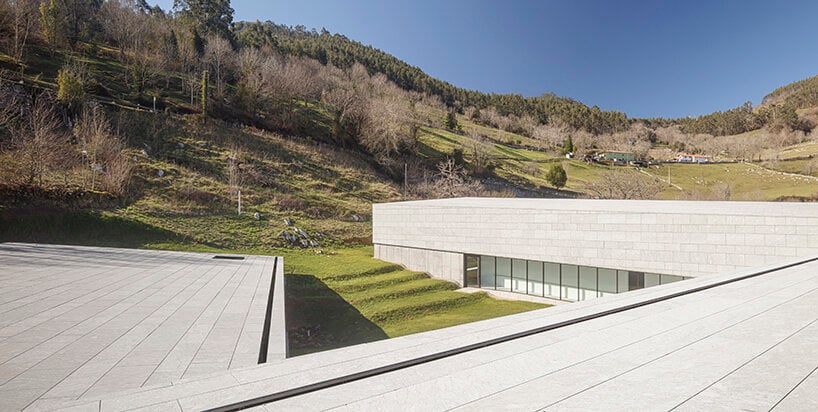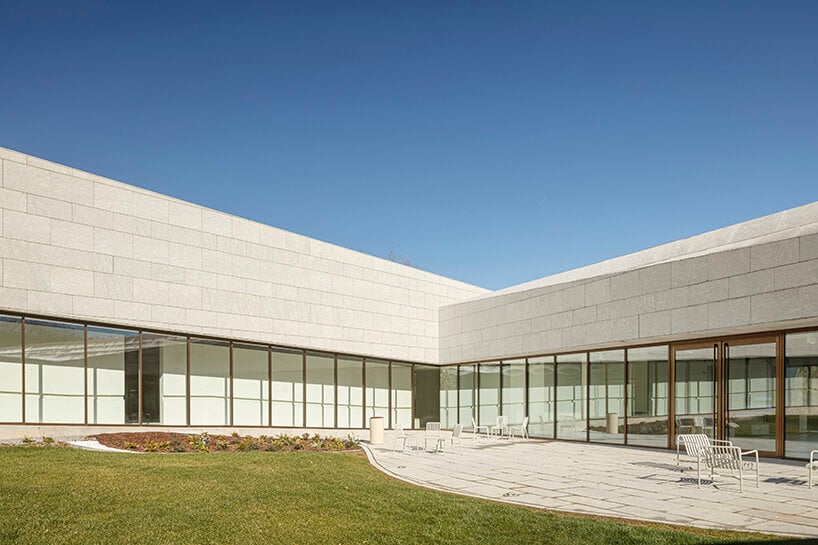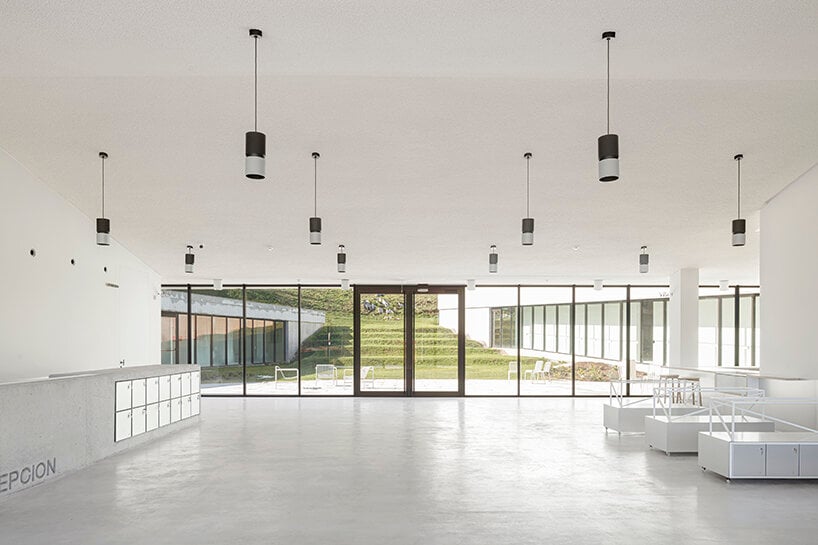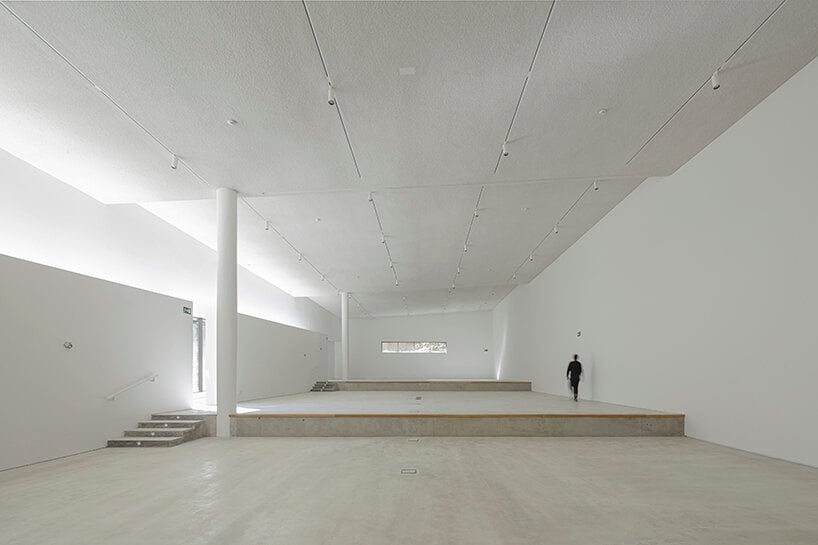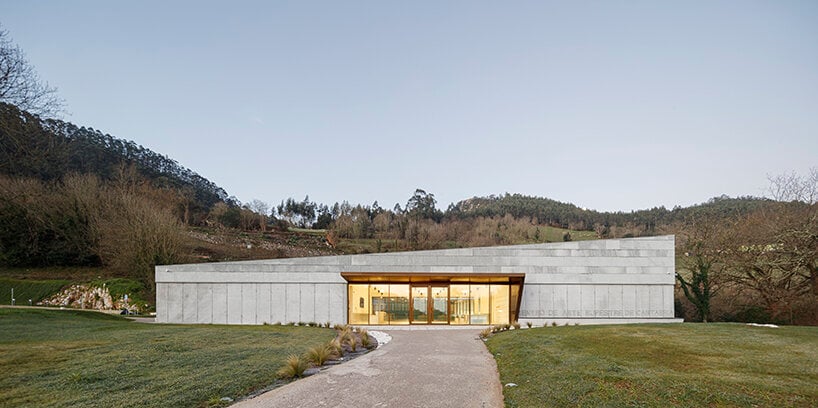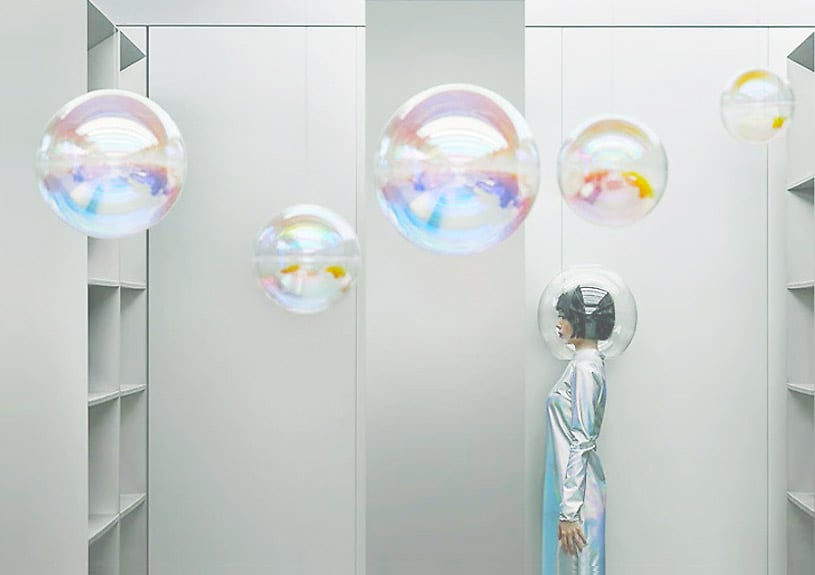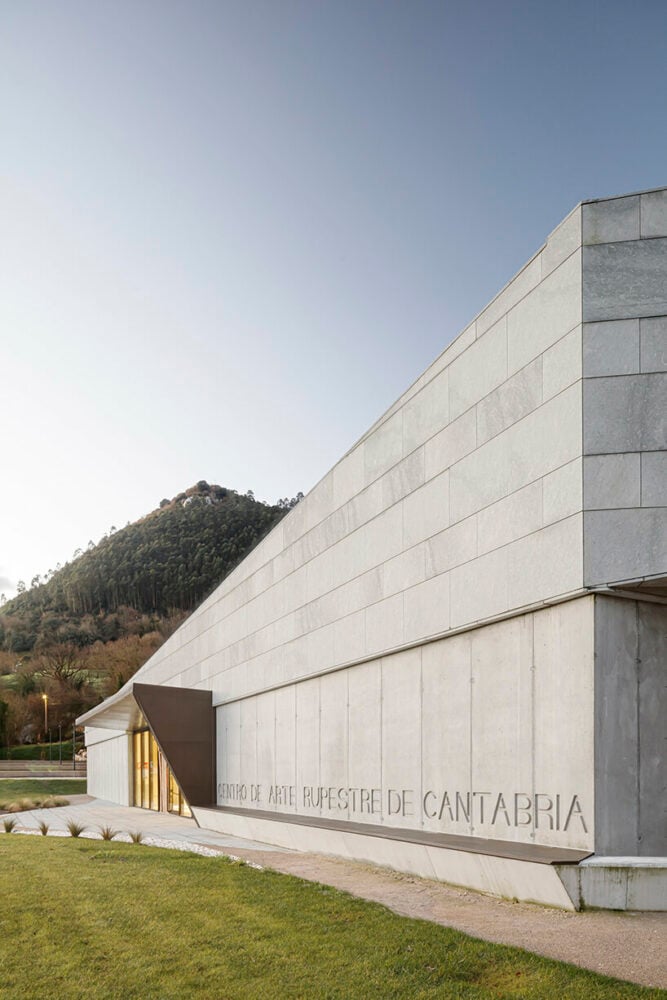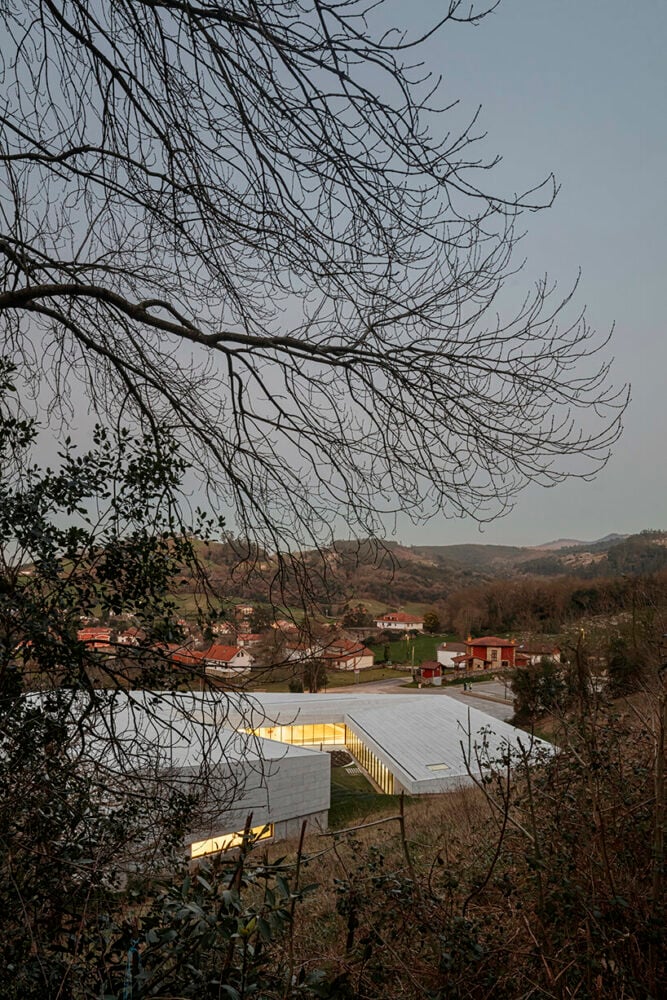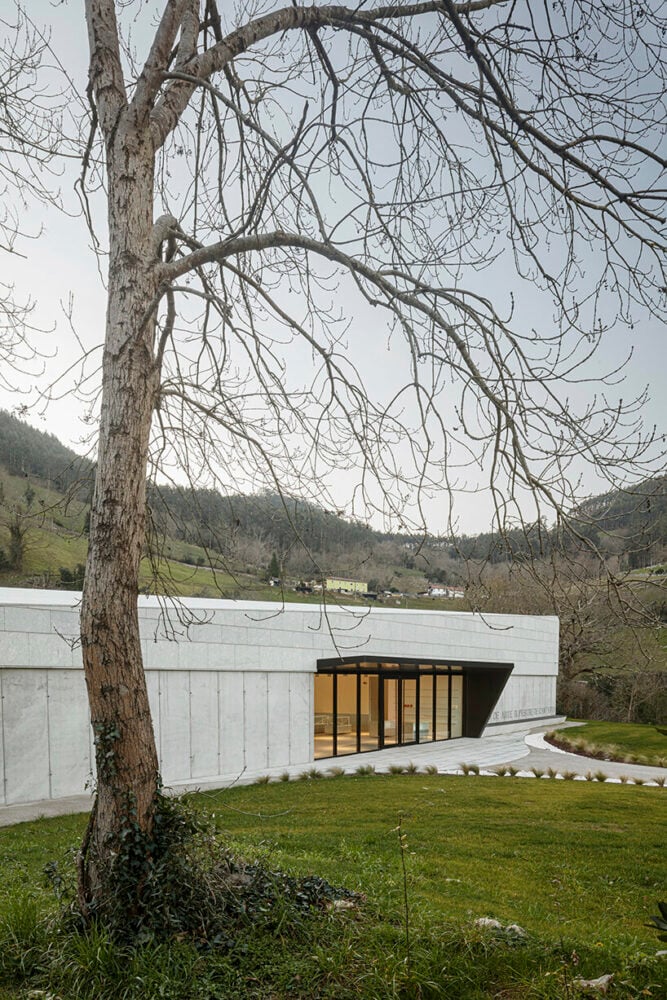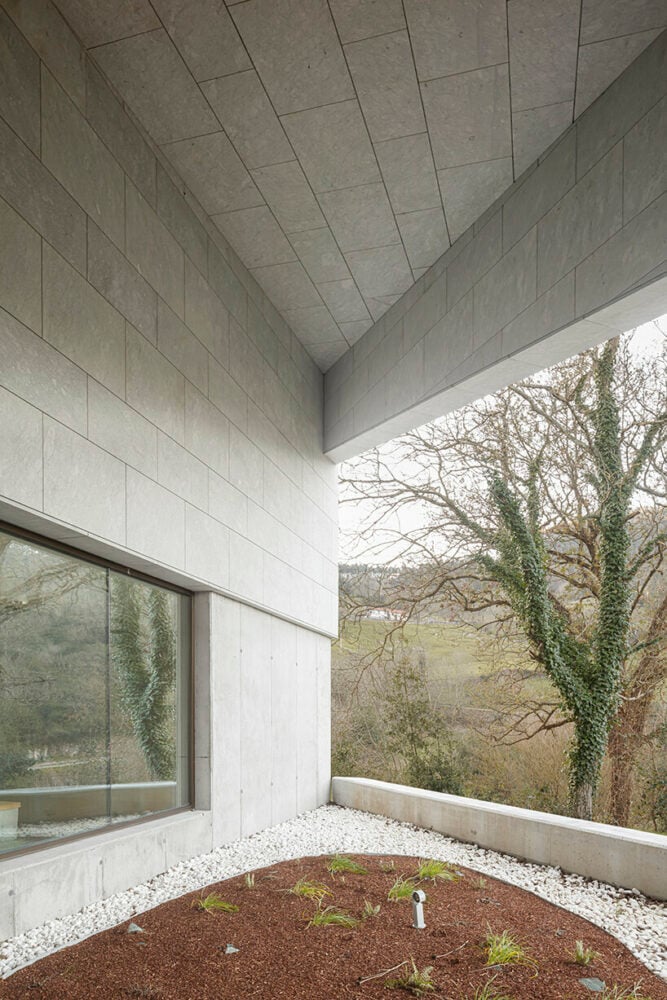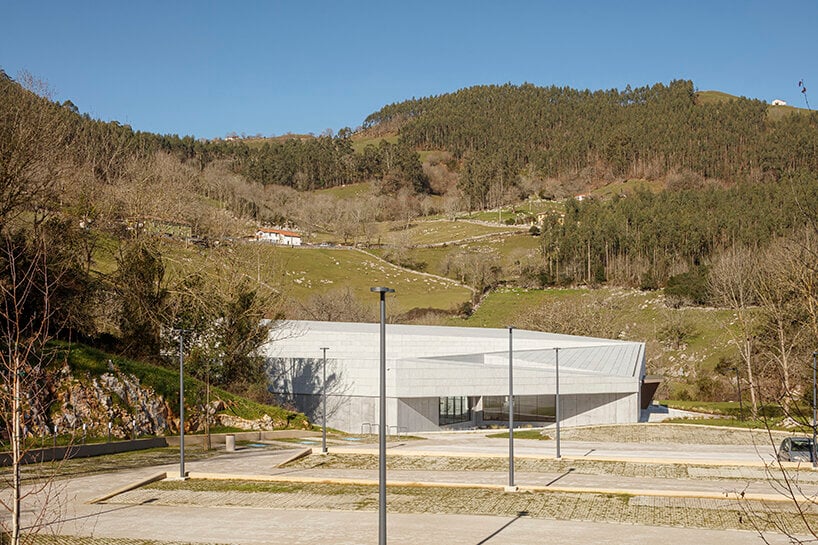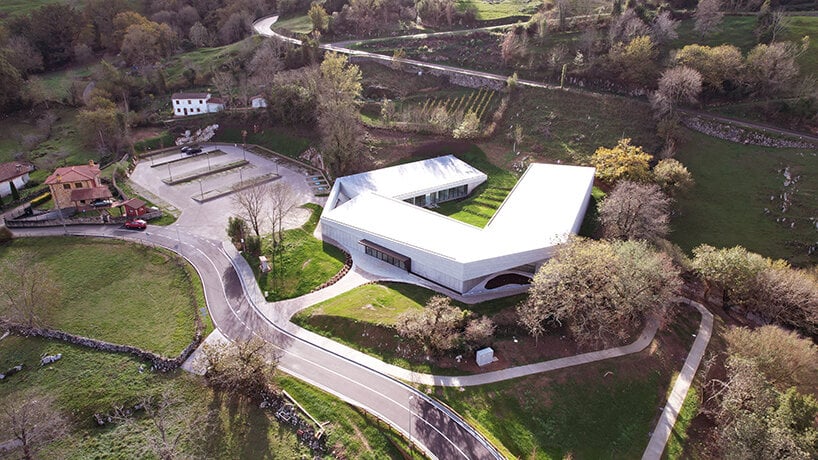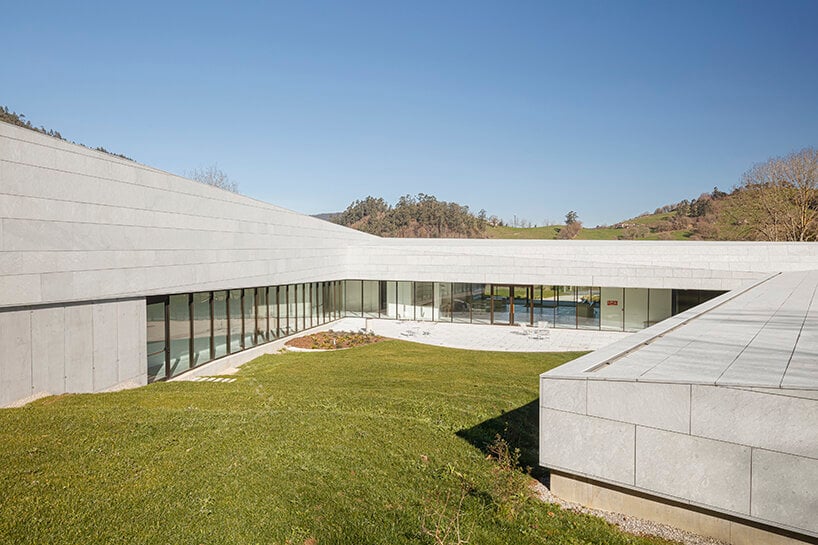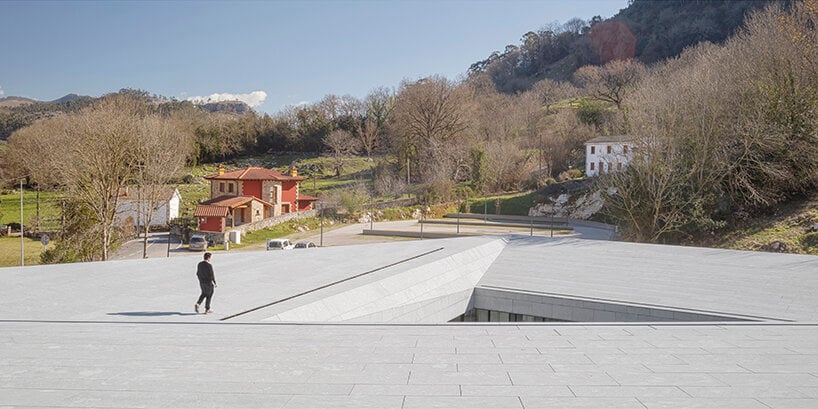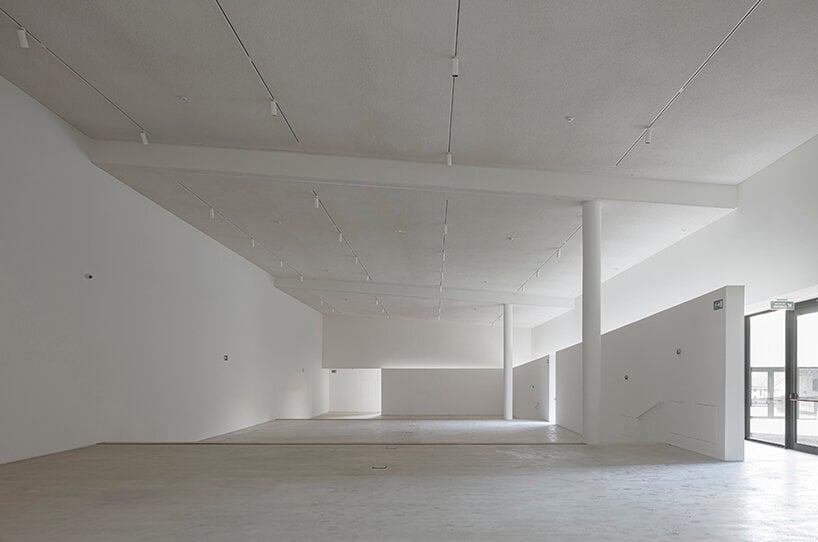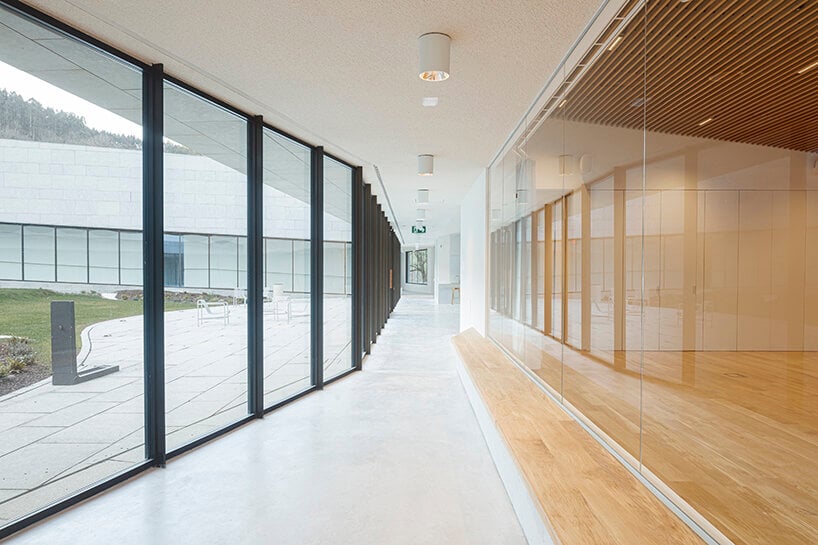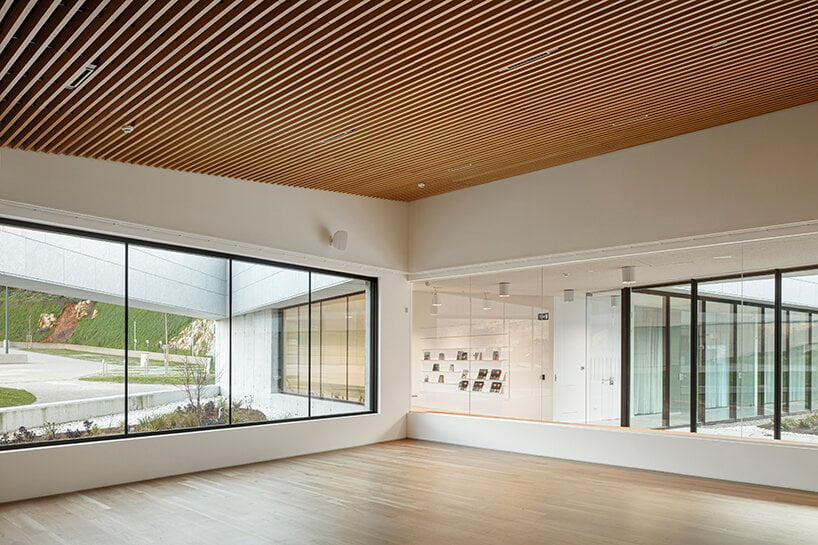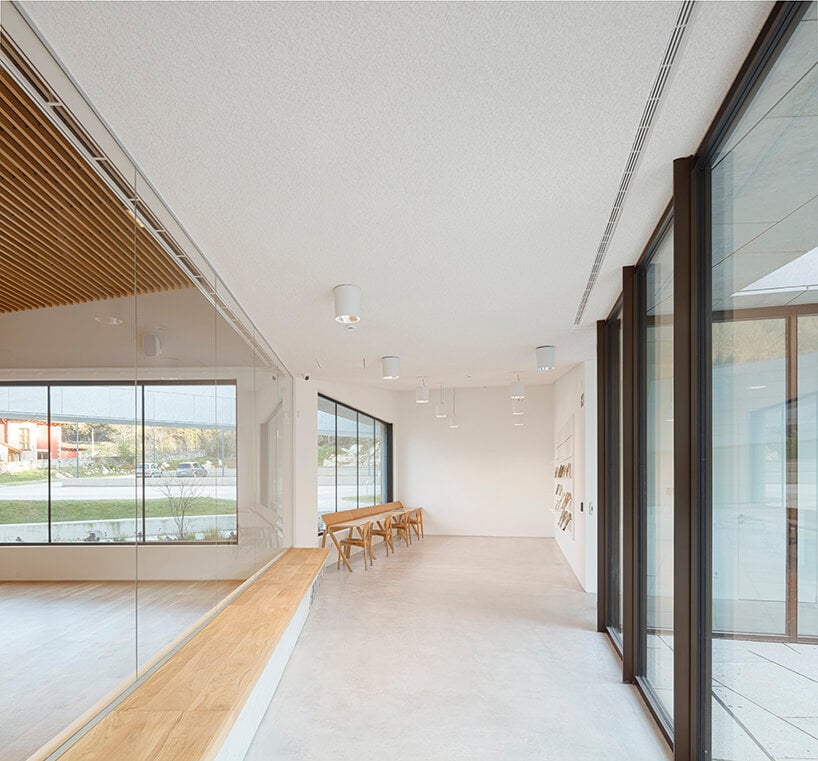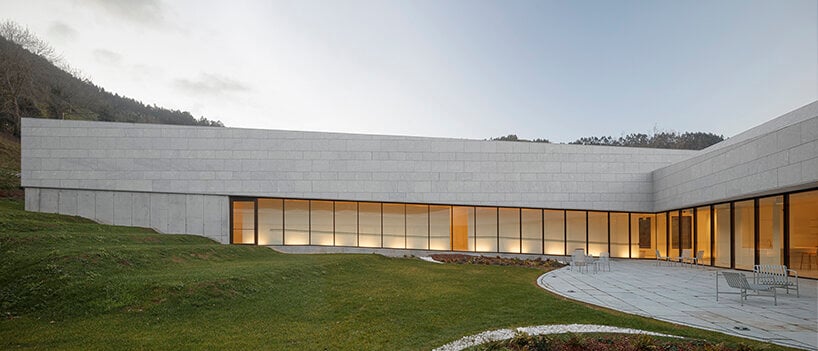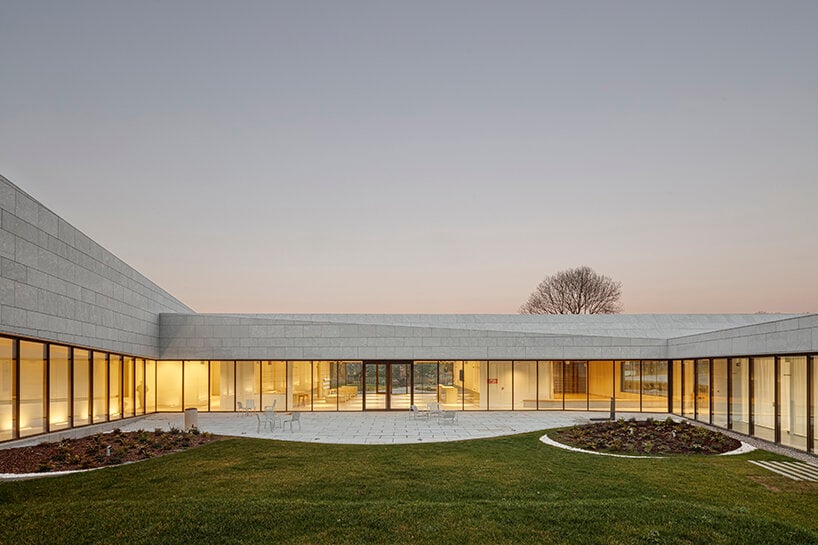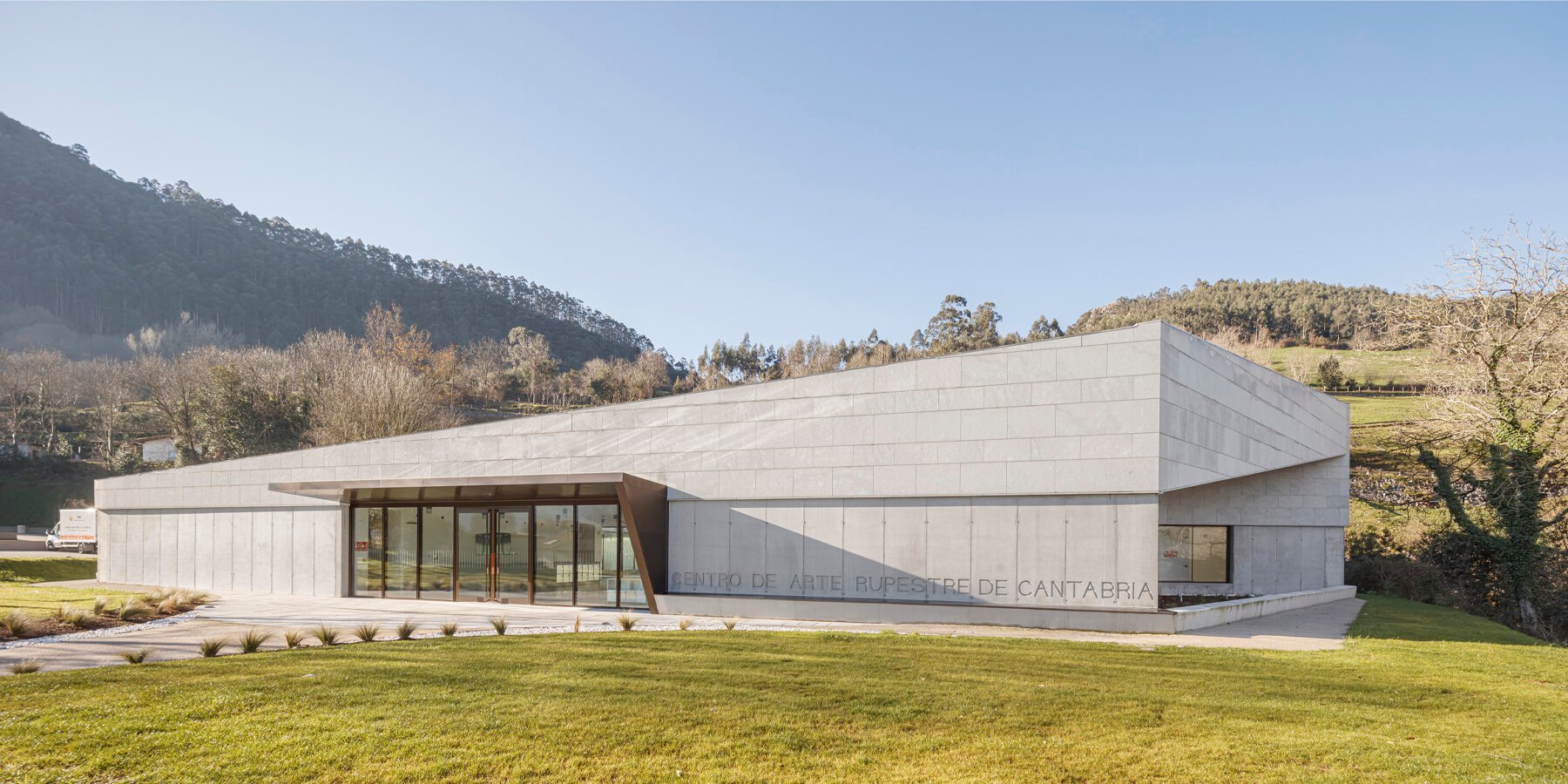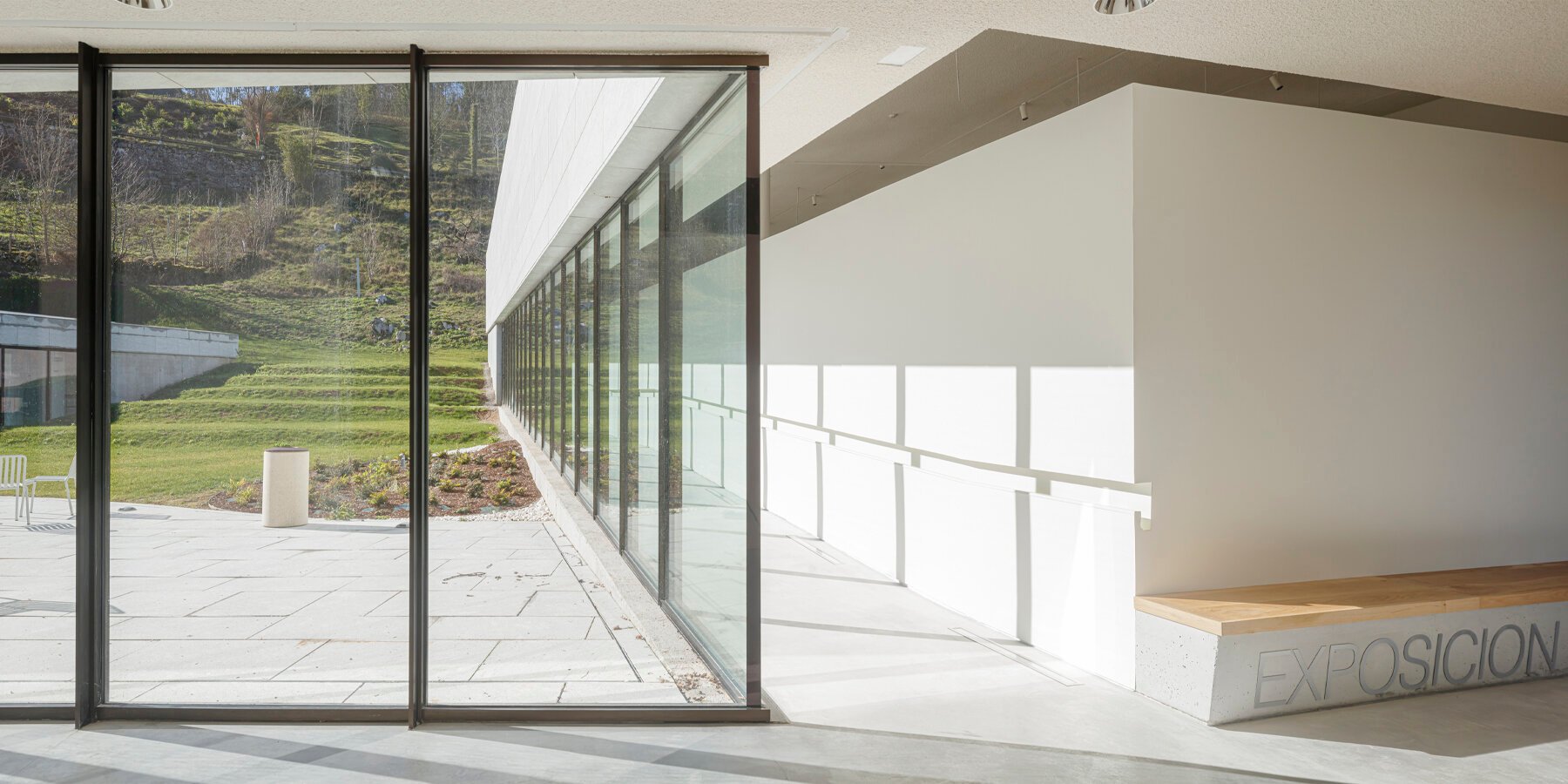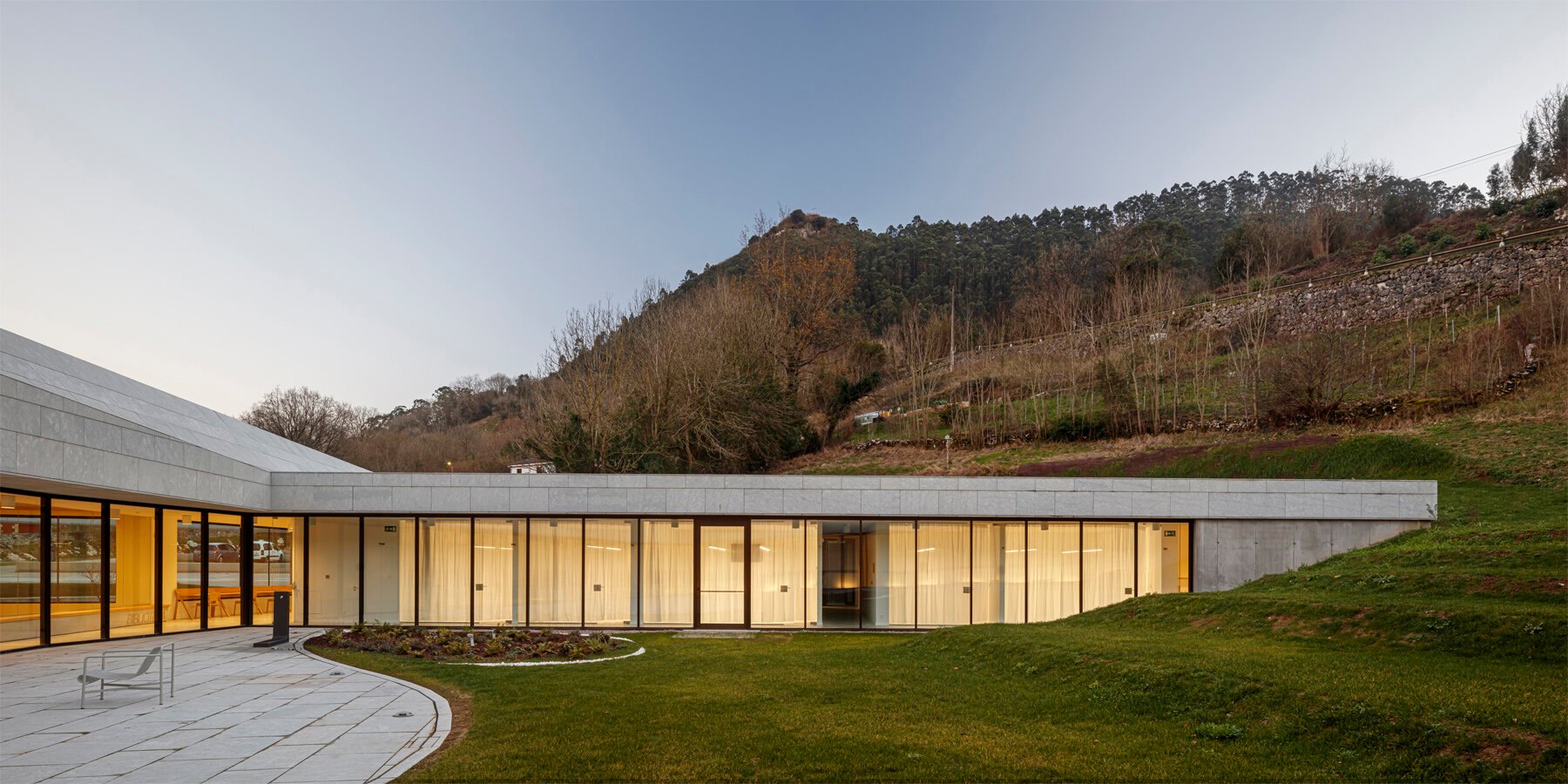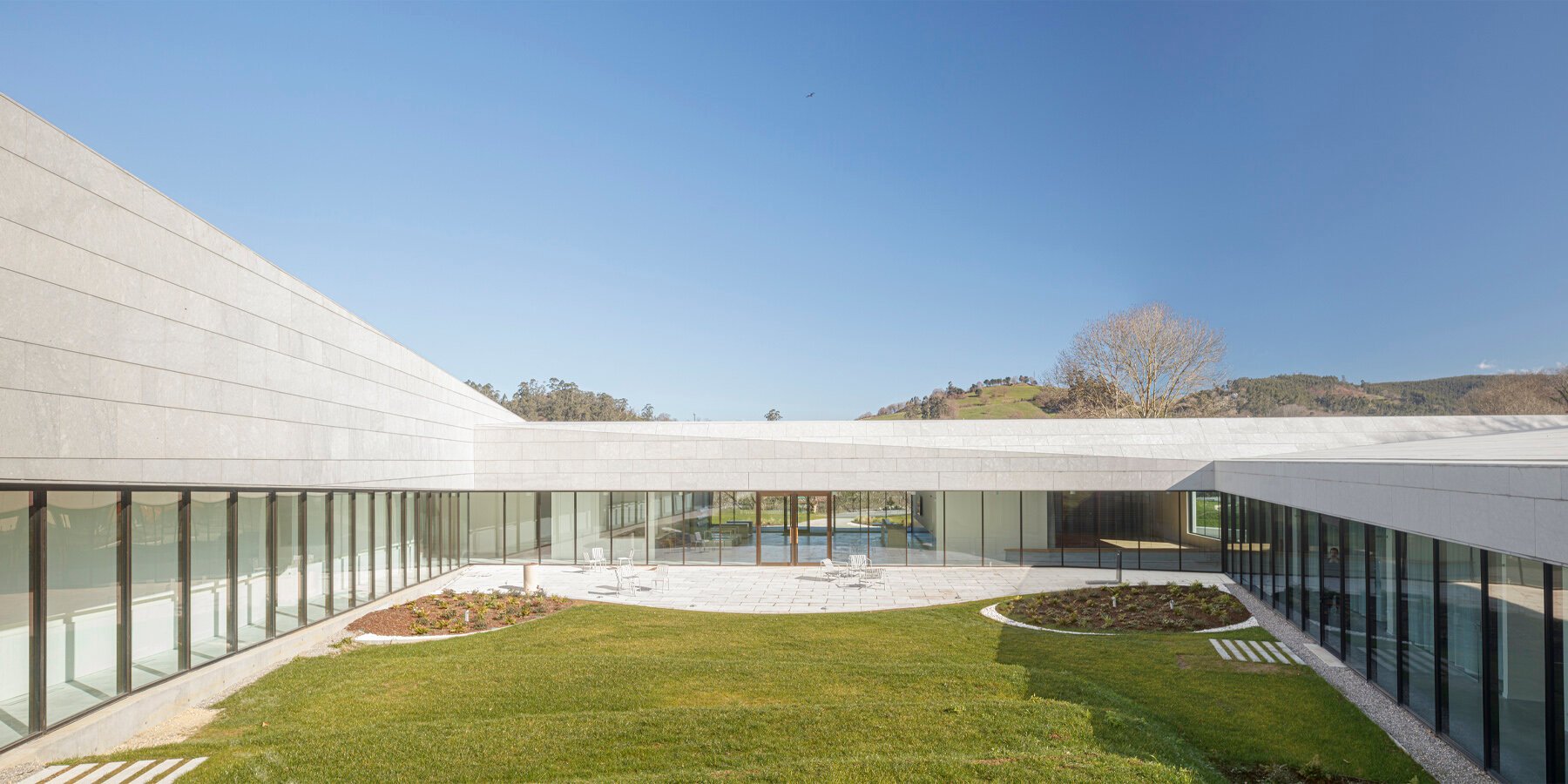 A C-SHAPED VOLUME EMBRACING THE SITE'S NATURAL SLOPE
The team at sukunfuku studio divided the Cantabria Rock Art Center into three separate blocks: a reception and service area, an exhibition hub, and a restricted zone. These three volumes organize themselves around the central courtyard that distributes and connects the center's different spaces. The resulting C shaped volume faces the natural slope of the plot, which closes the building to create a green tribune. 'The mountain becomes part of the program, the protagonist articulating the building, inviting the visitor to go out and acting as an external space associated with the activities of the center,' comments the studio.

Moving to the interiors of the visitor's center, the architects coated most of the surfaces in pure and meditative white tones to expand the sense of space, inviting the public to unwind and relax while exploring the premises. Thanks to the generous glazing fronting the courtyard area, natural light pools in and enlivens the indoors further — especially in the reception area, where a series of black-tinted pendant lights populate the ceiling and emphasize the horizontal expansion.
name: Cantabria Rock Art Center | @cuevascant
location: Puente Viesgo, Cantabria, Santander, Spain
client: Consejería de Cultura de Cantabria
architecture: sukunfuku studio | @sukunfuku.studio
team: Miguel Huelga, Iria de la Peña
construction manager: José Manuel Gómez Illa
structural engineering: Estática Ingeniería SL
mechanical engineering: A6 Ingeniería SL
context collaborator: Mónica Pérez
landscape consultant: Arantxa Zabalza
curtain design: Akane Moriyama Studio
contractor: Siec SA

photography: Adrià Goula | @adriagoulaphoto
plot area: 10,000 sqm
total area: 1,678 sqm
from designboom