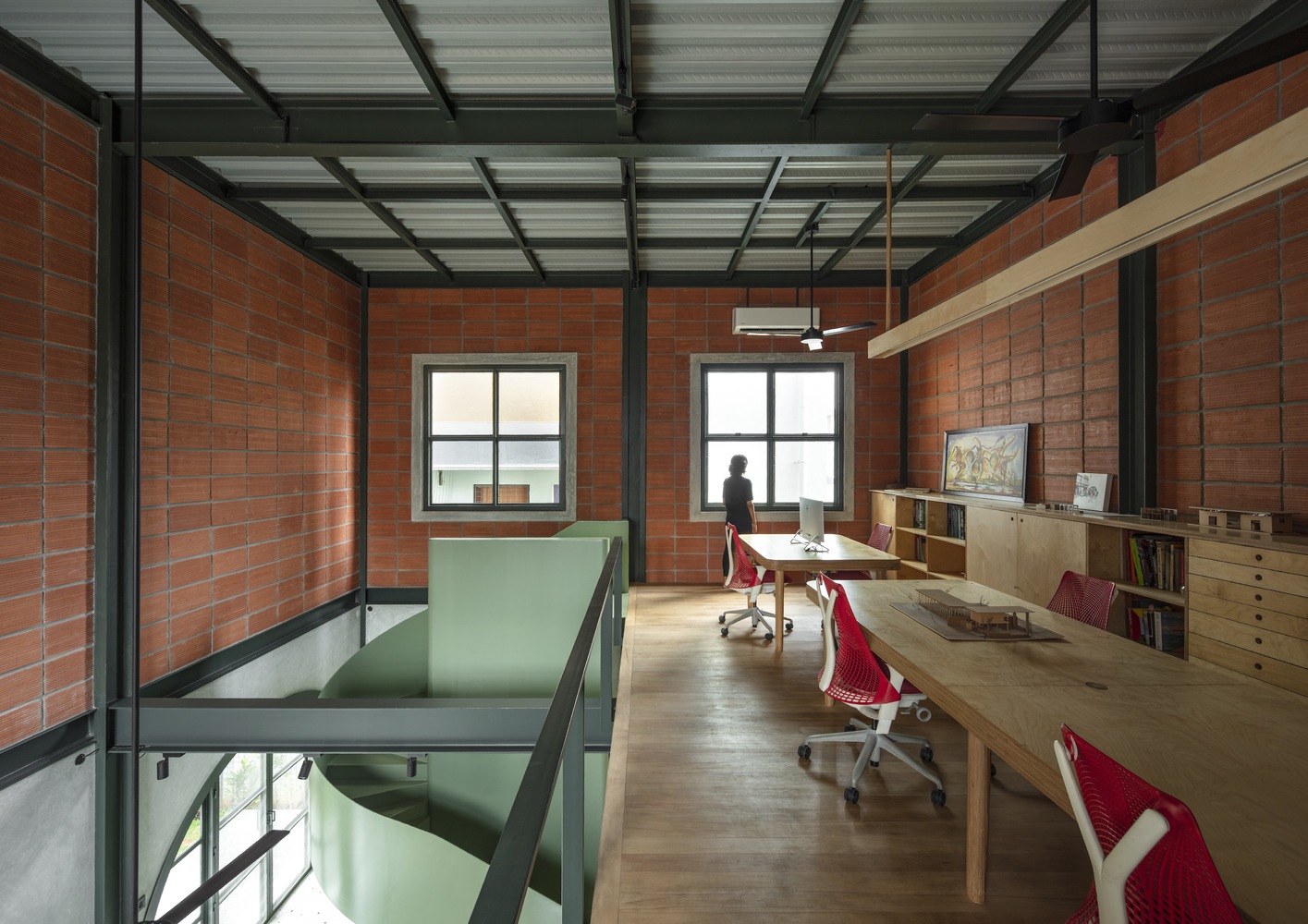 Taliesyn Design & Architecture-Taliesyn 123 Office
탈리에신의 새로운 건축 스튜디오는 이념과 작업정신을 구현하는 사무공간을 목표로 제안된다. 지역적 건축양식과 현대적인 어휘의 접목은 올리브 컬러로 채색된 철골구조와 주변에서 쉽게 볼 수 있는 적색 벽돌블럭으로 완성된다. 사무영역 확보를 위해 설치된 복층을 포함, 전체 오픈플랜 속에 유연한 건축을 보여준다.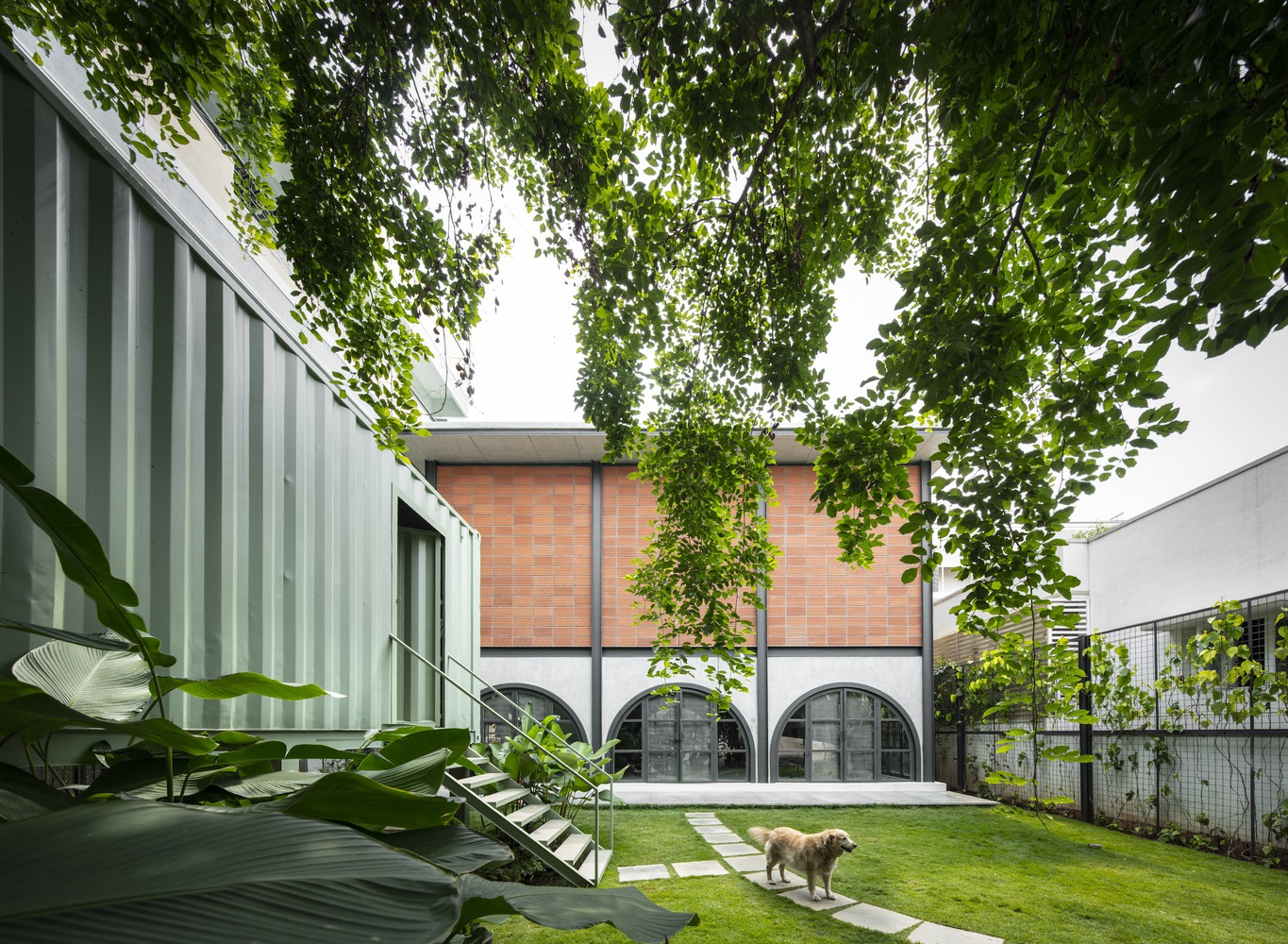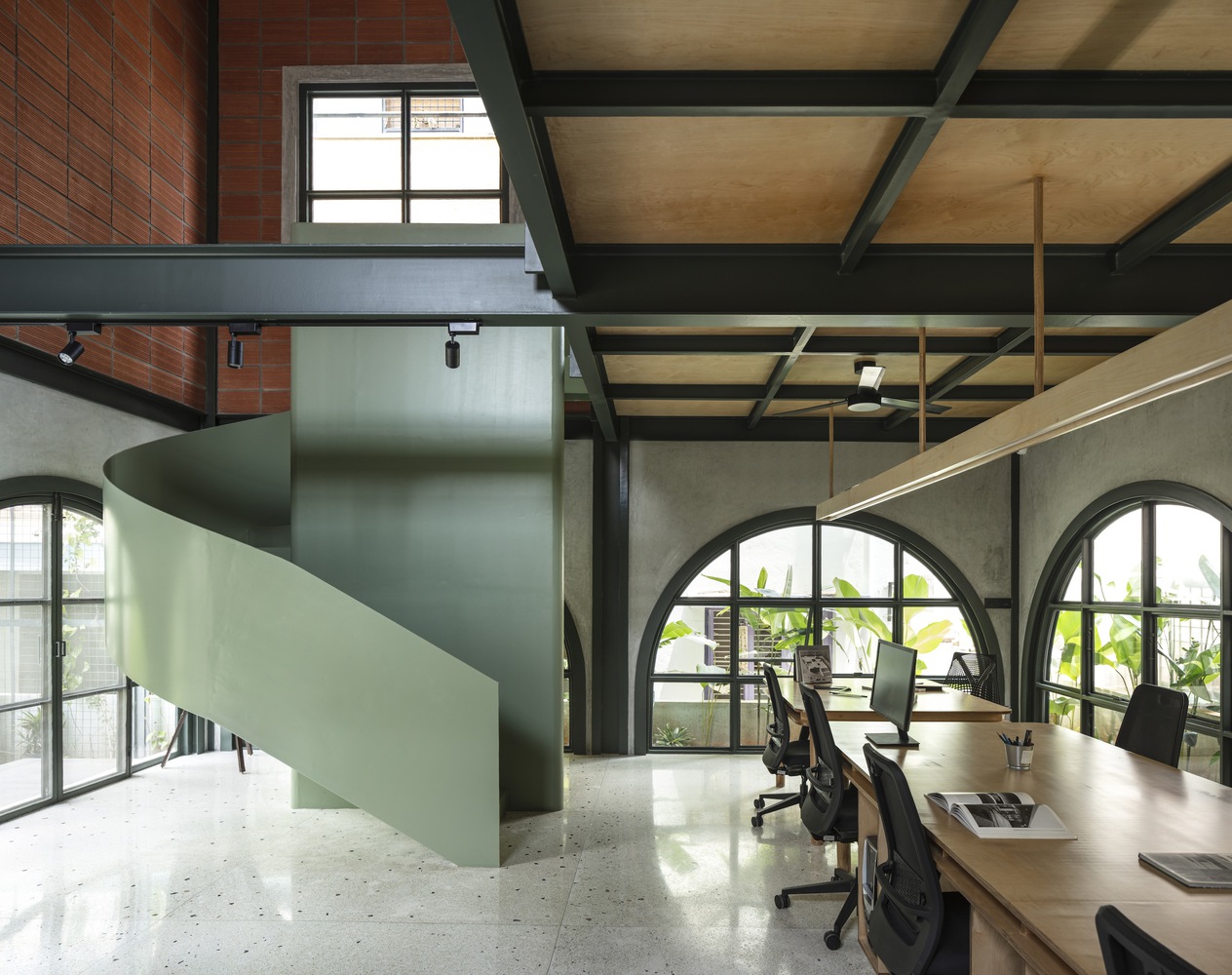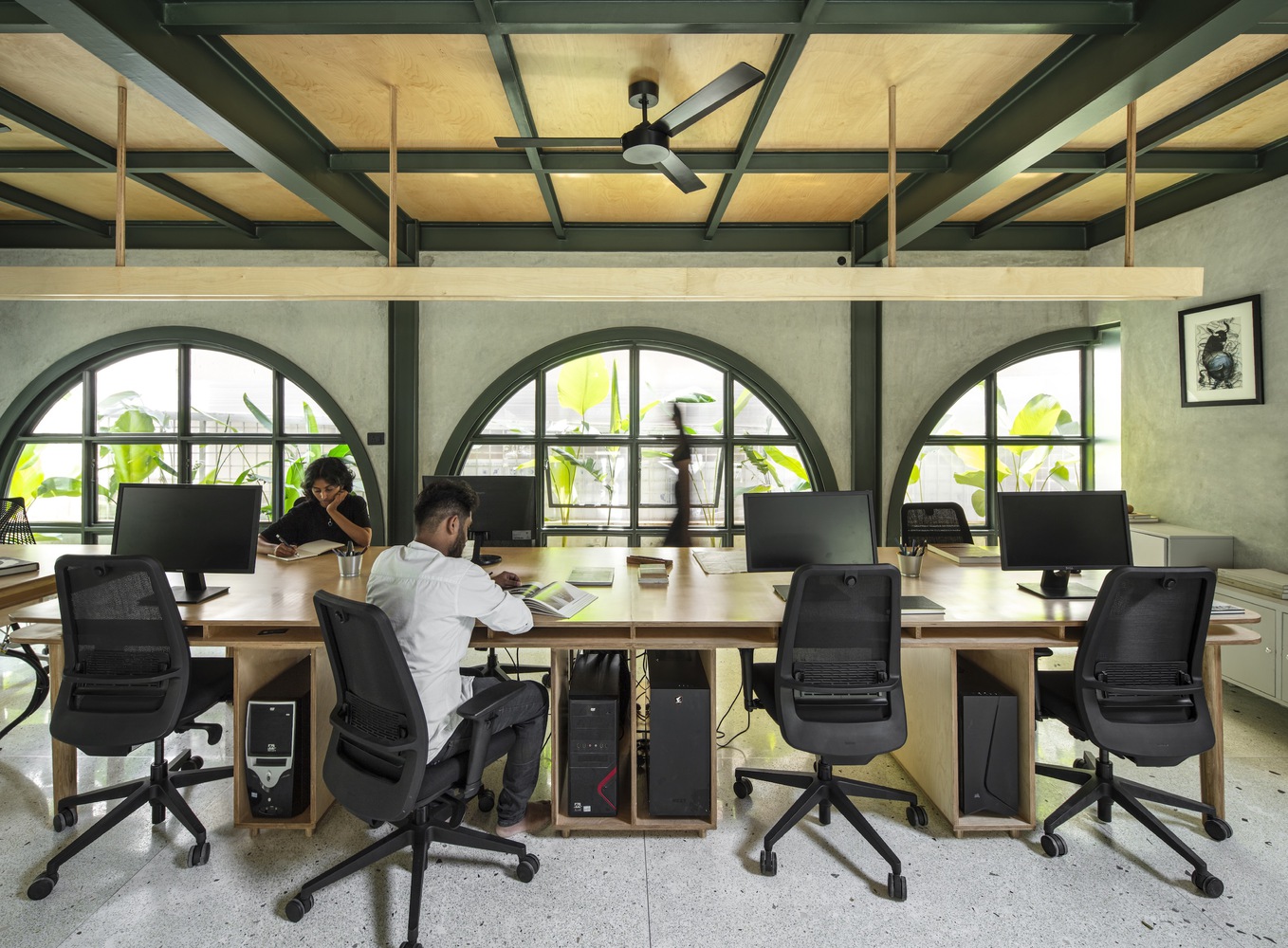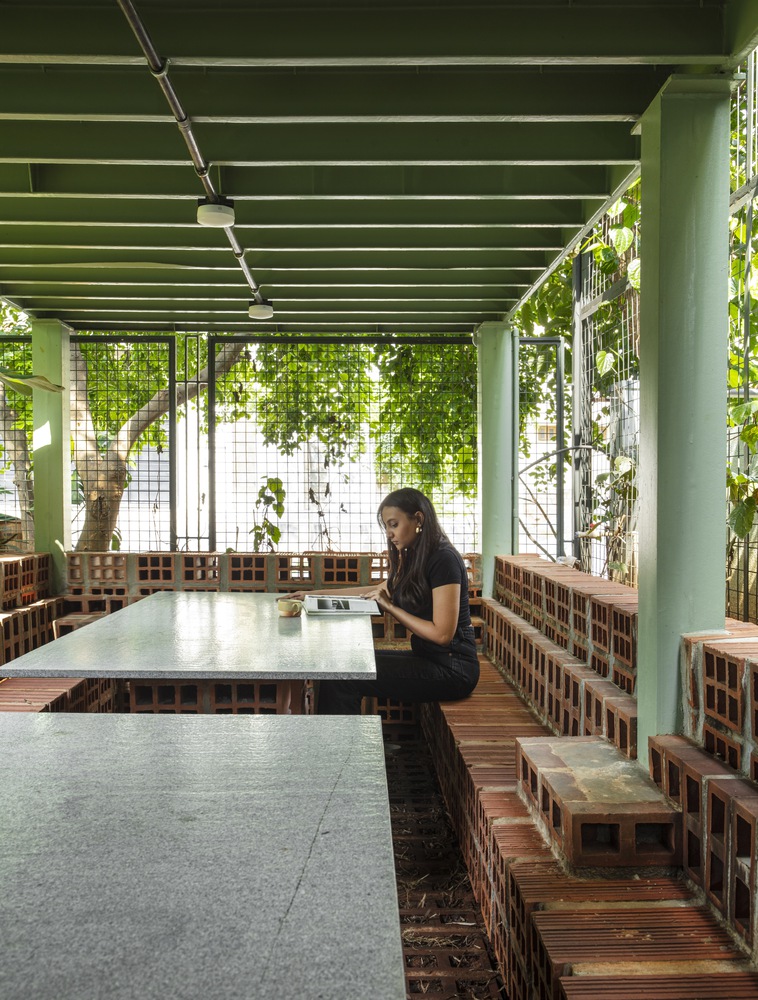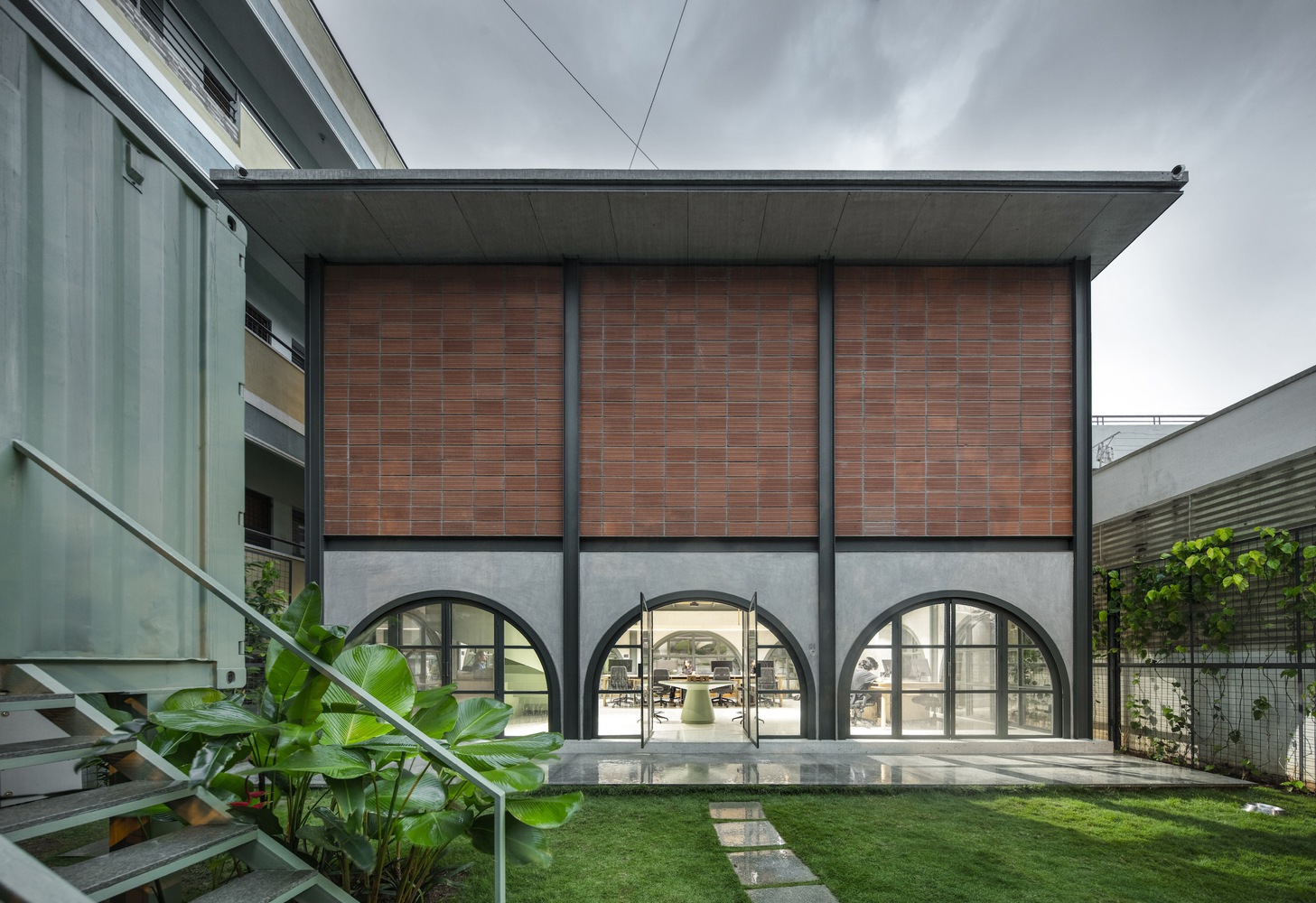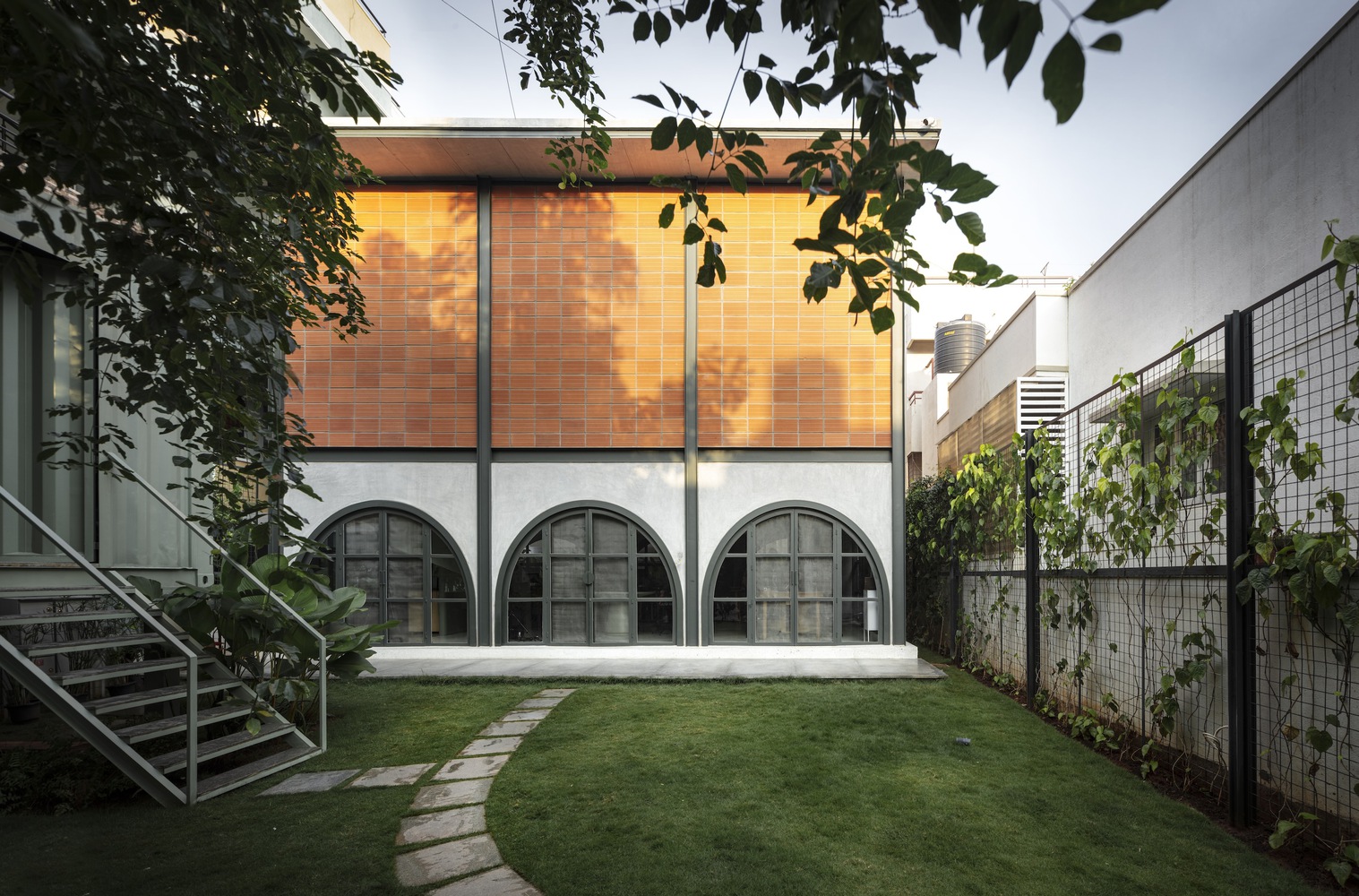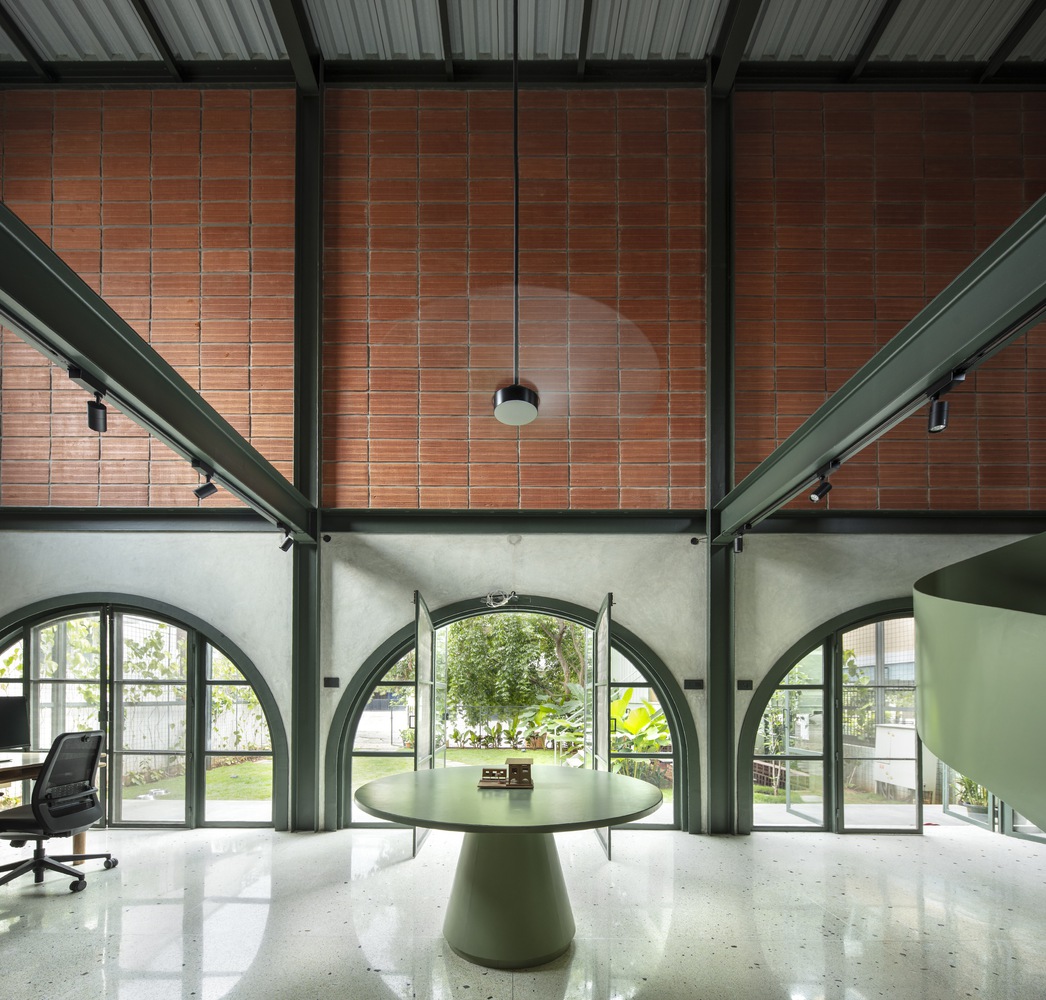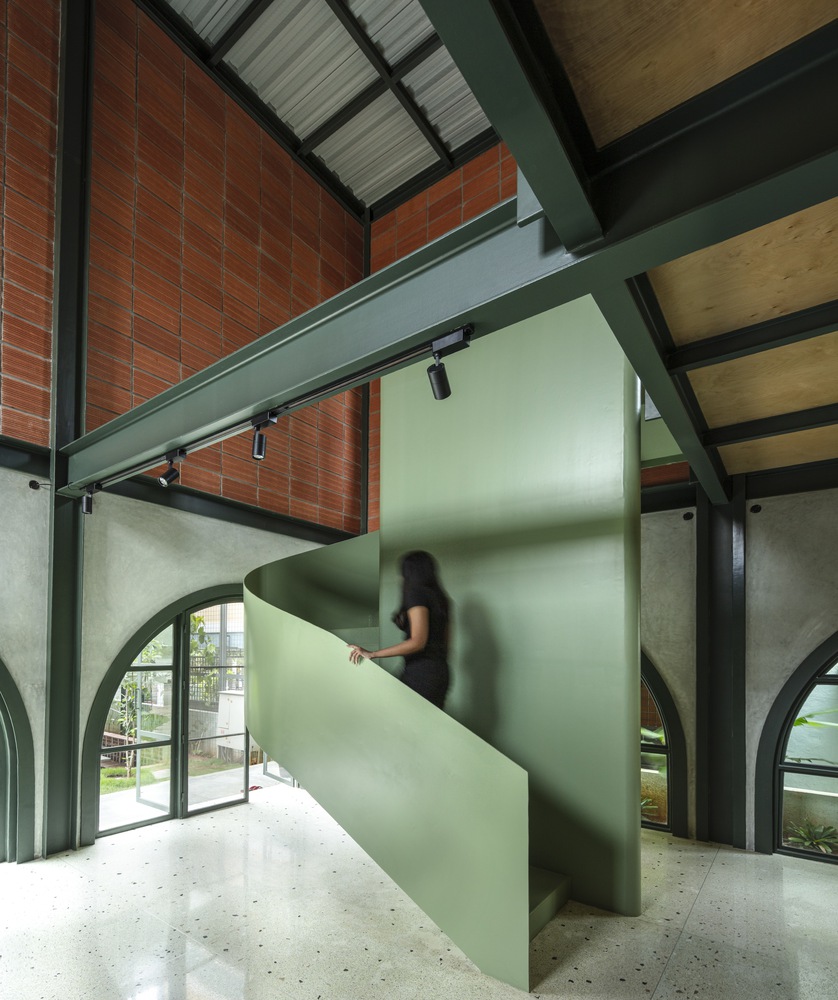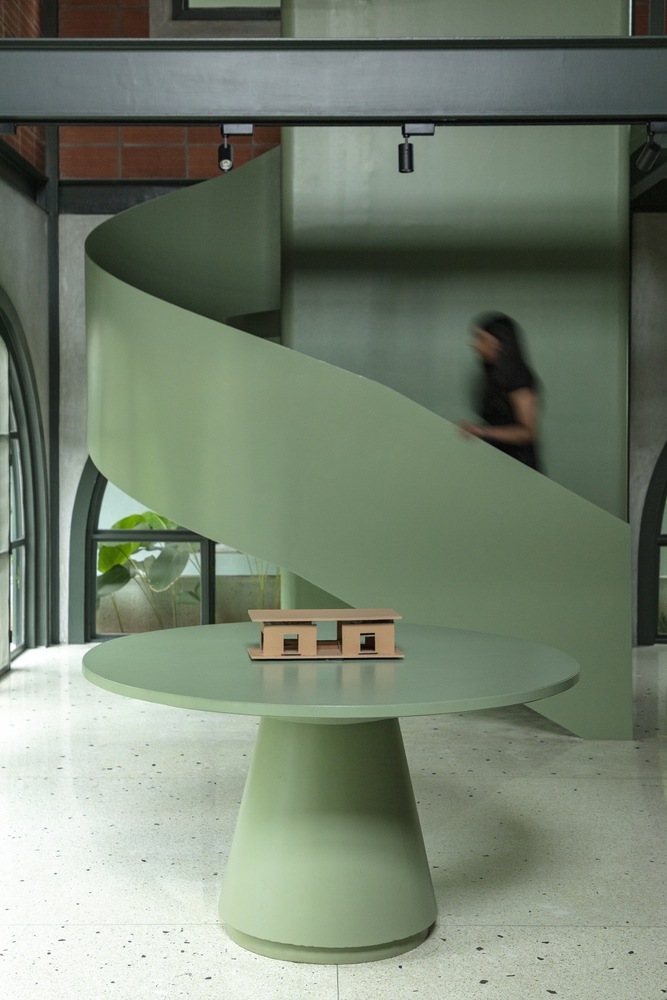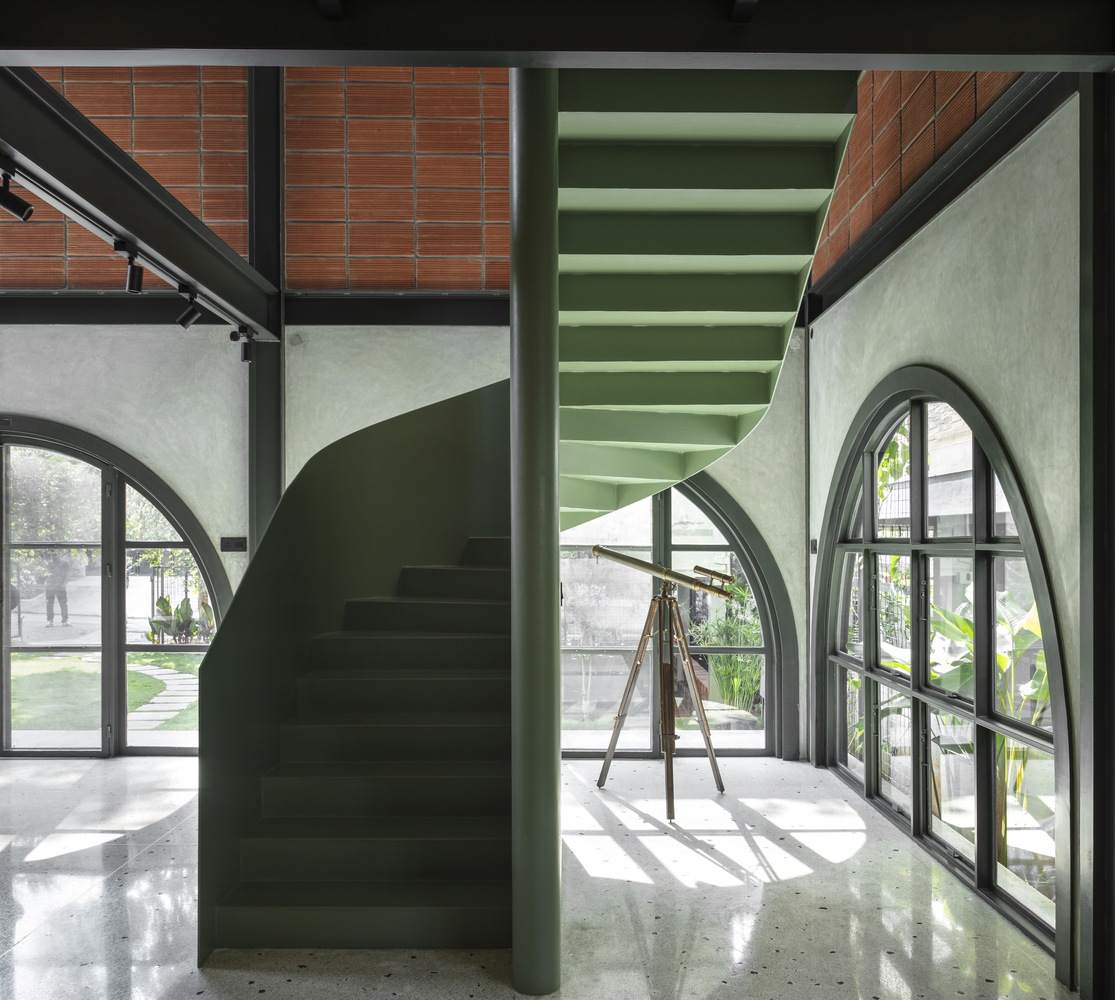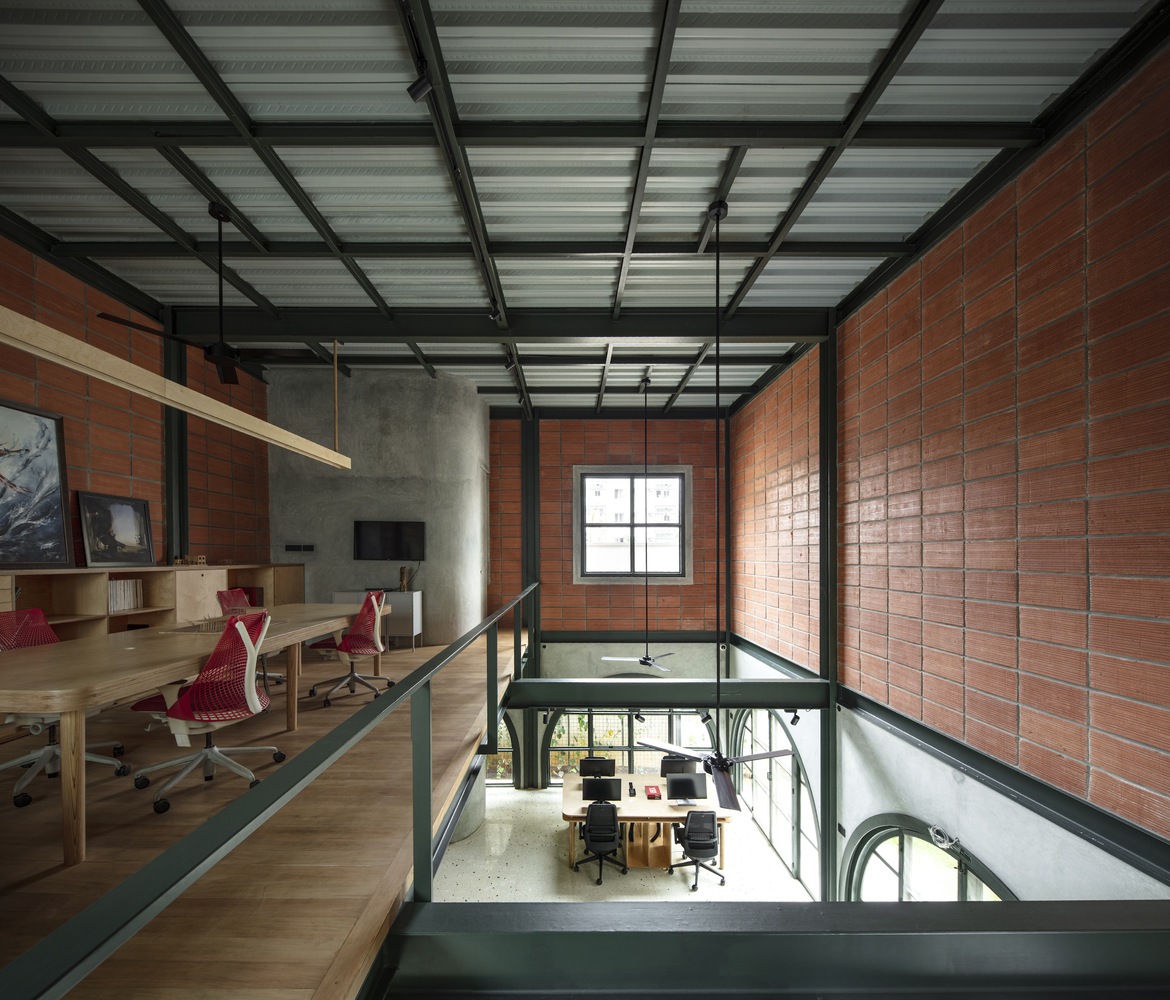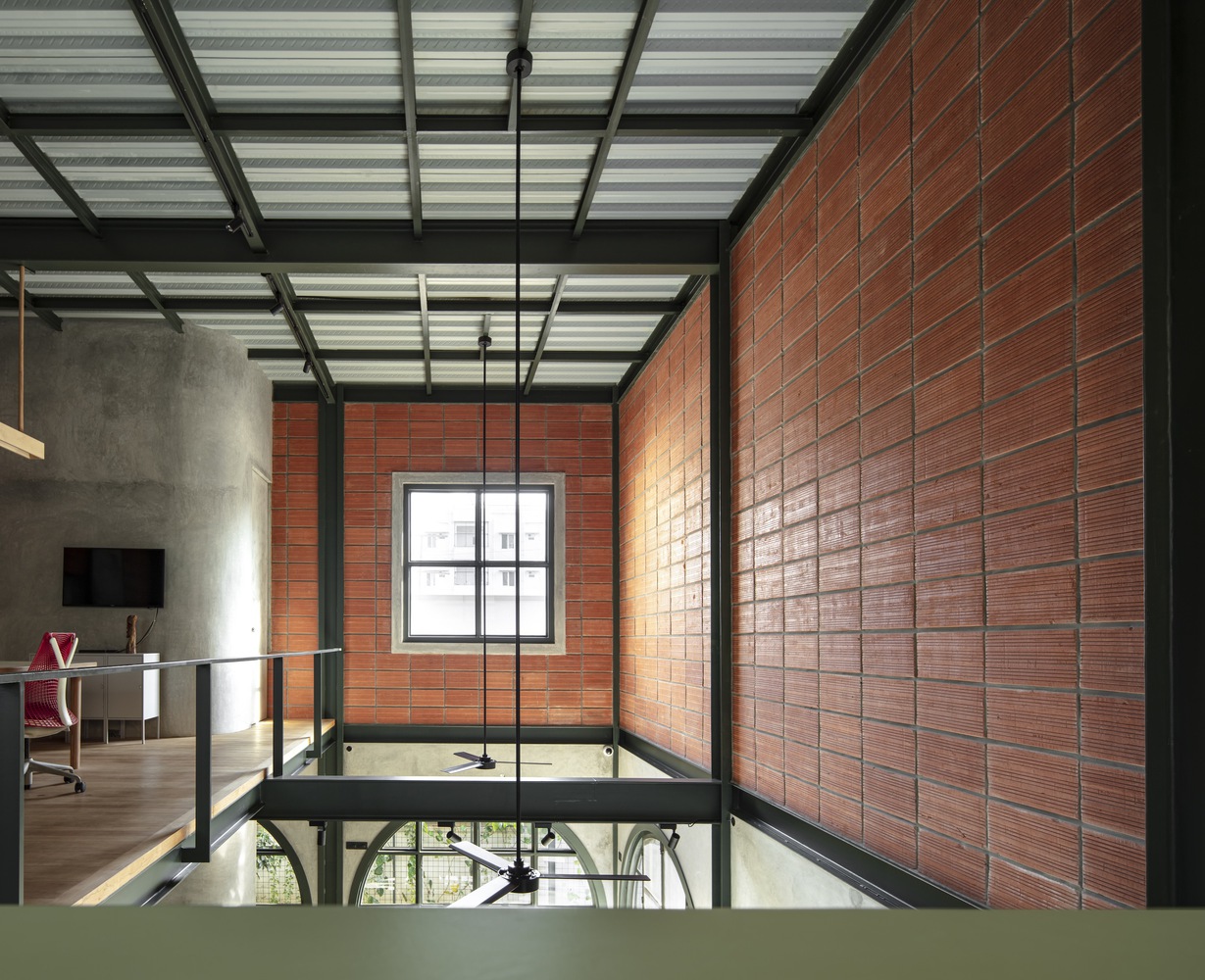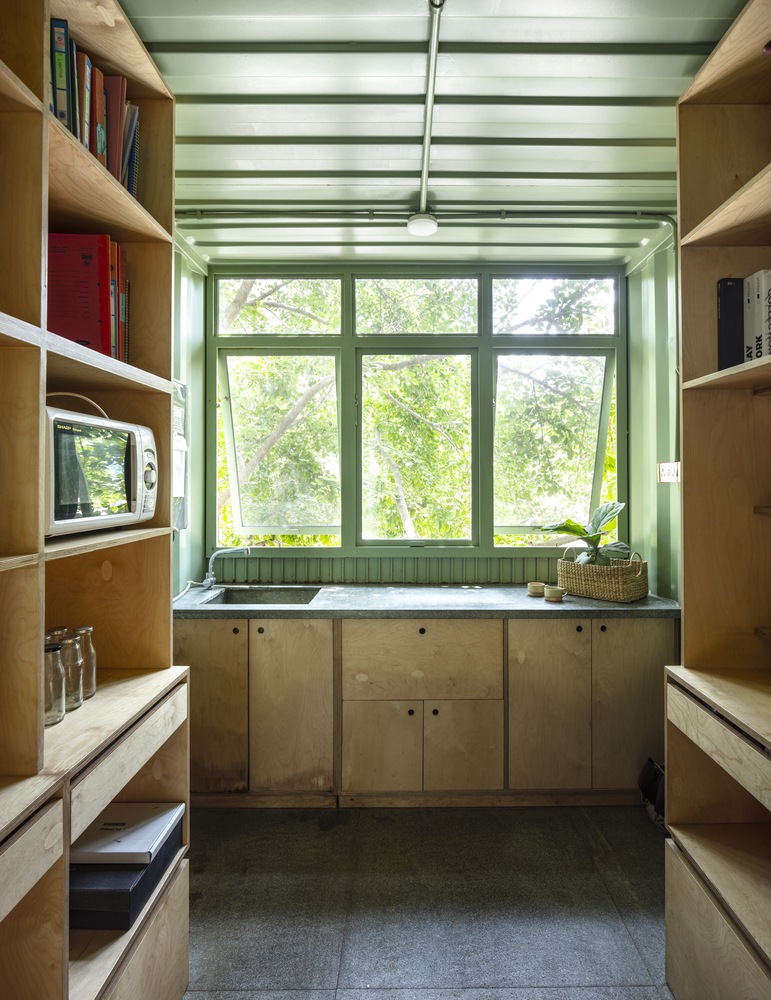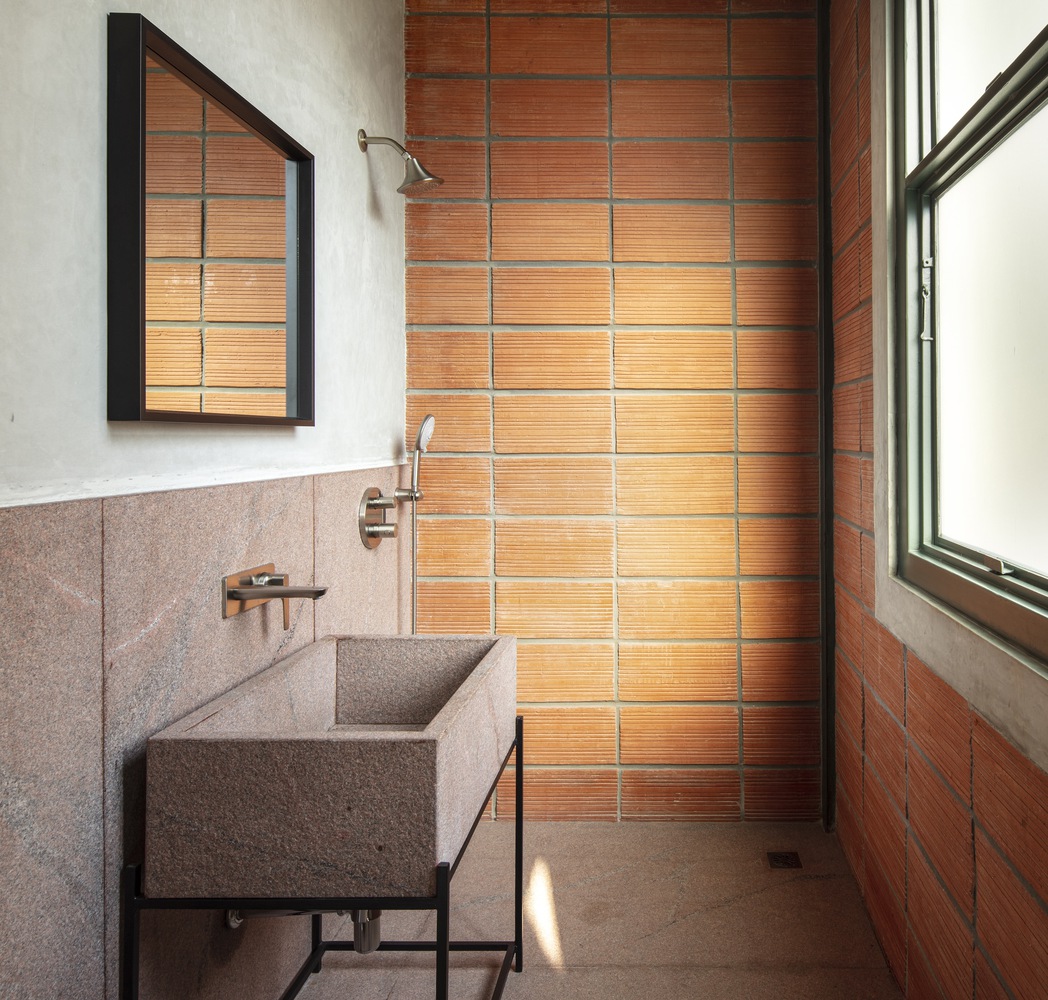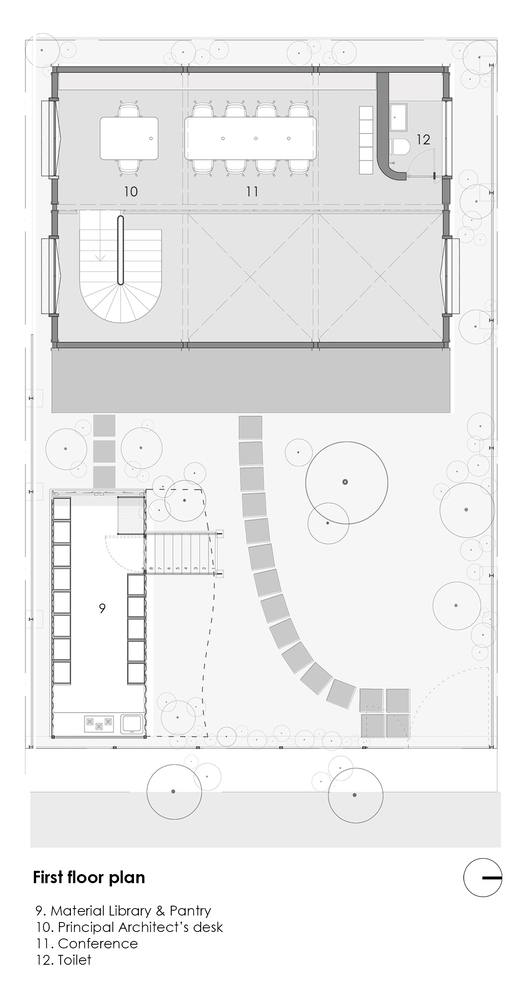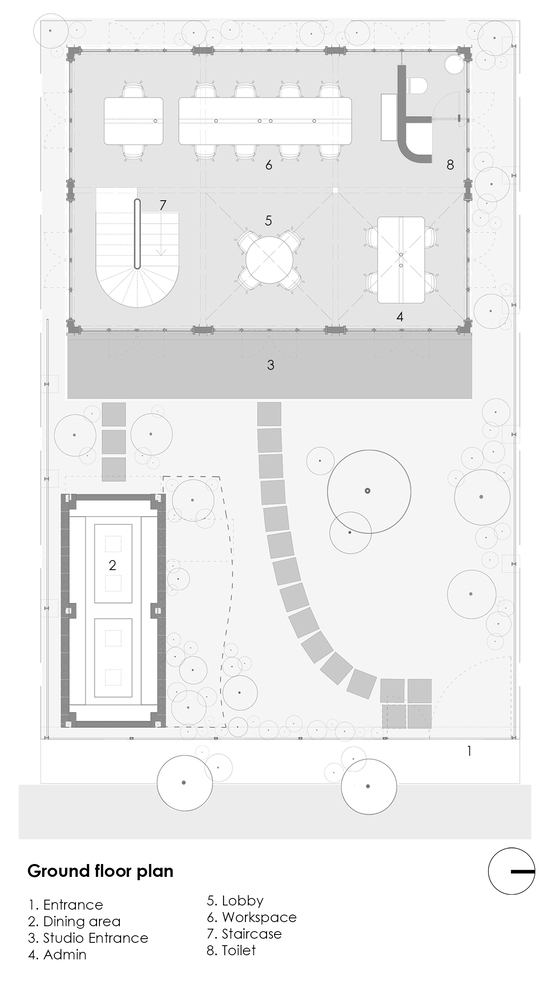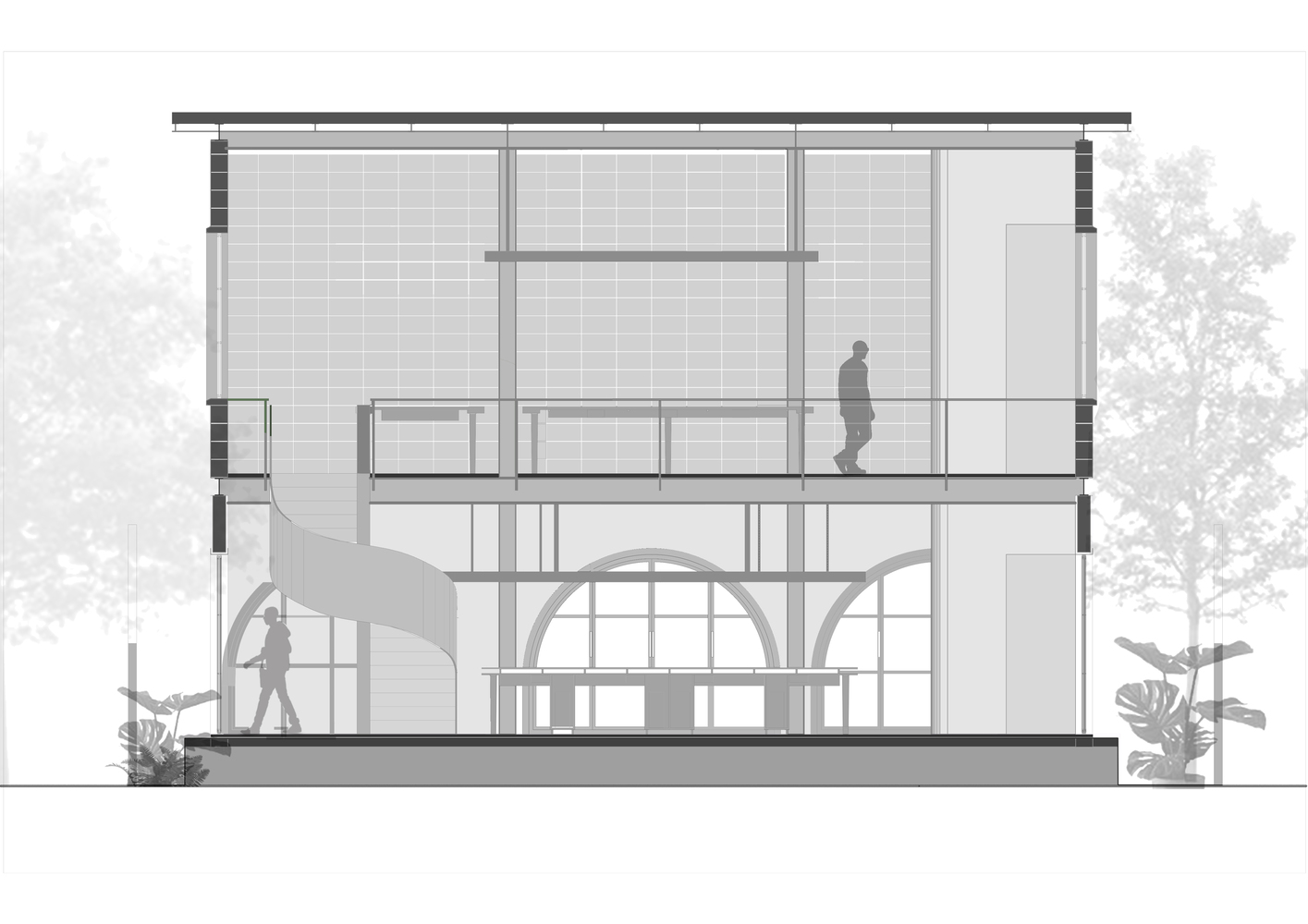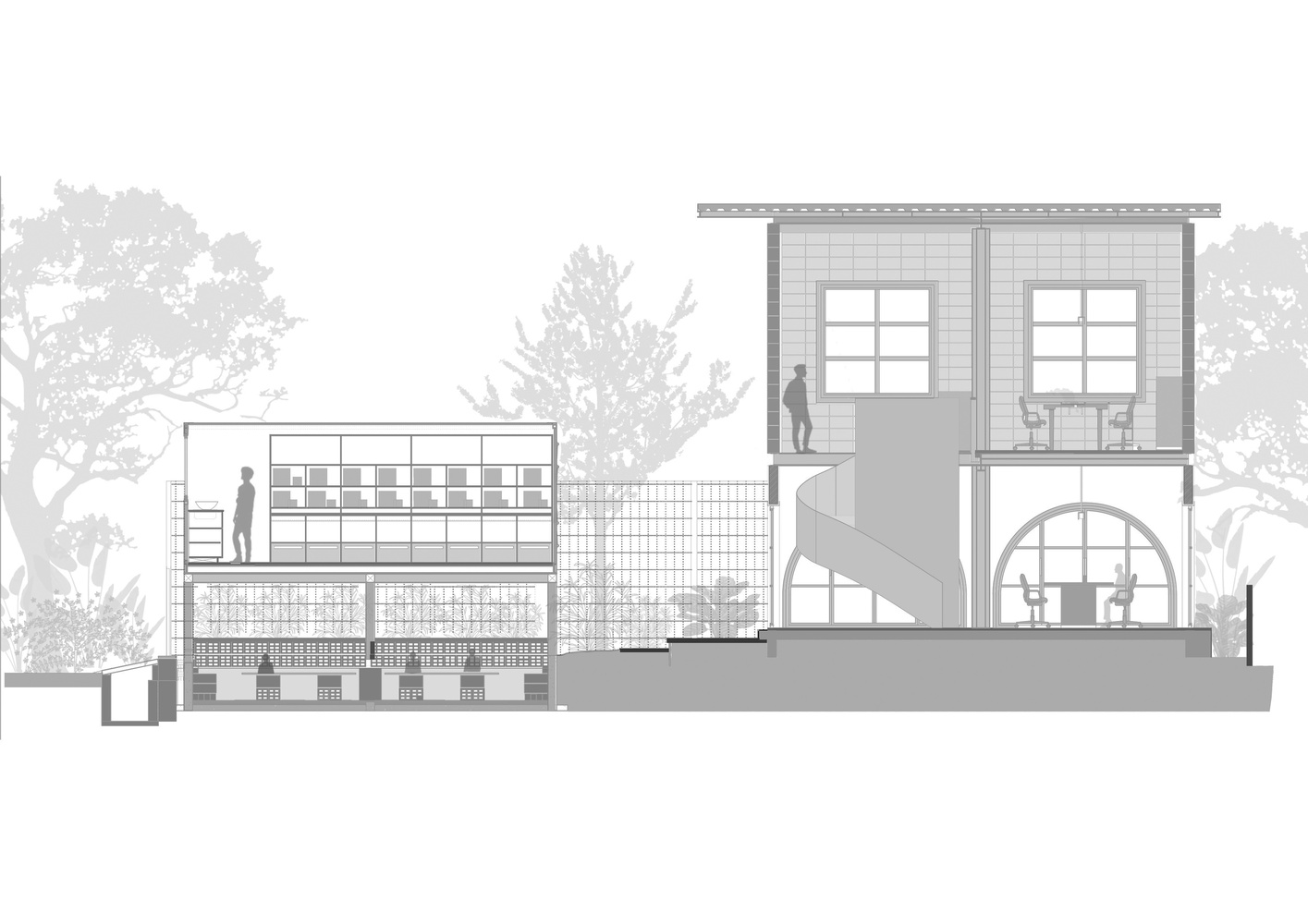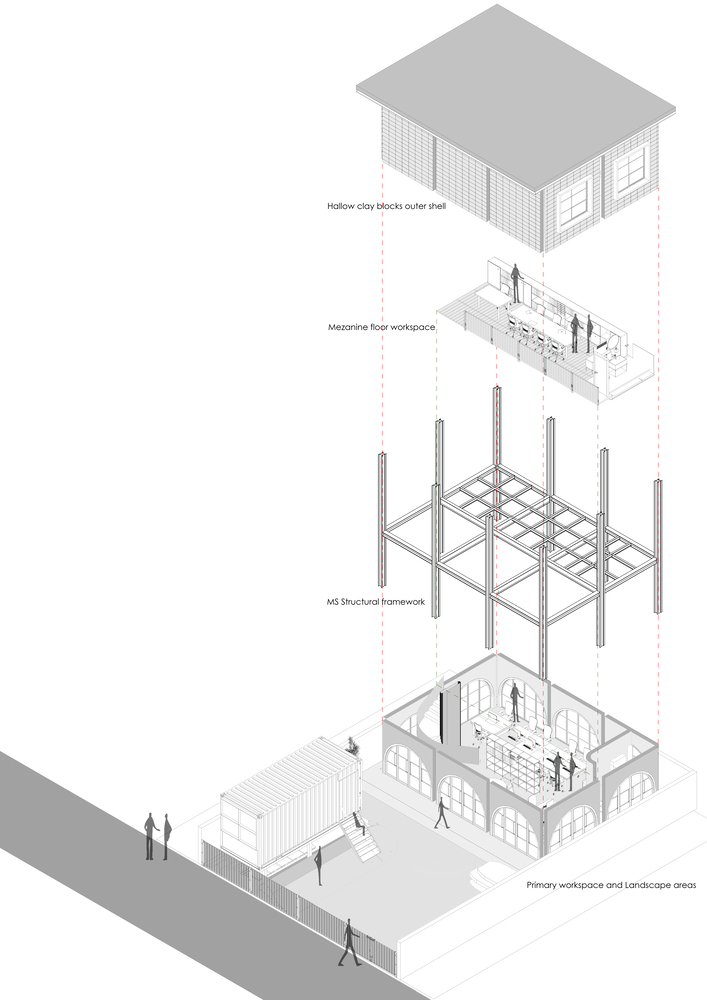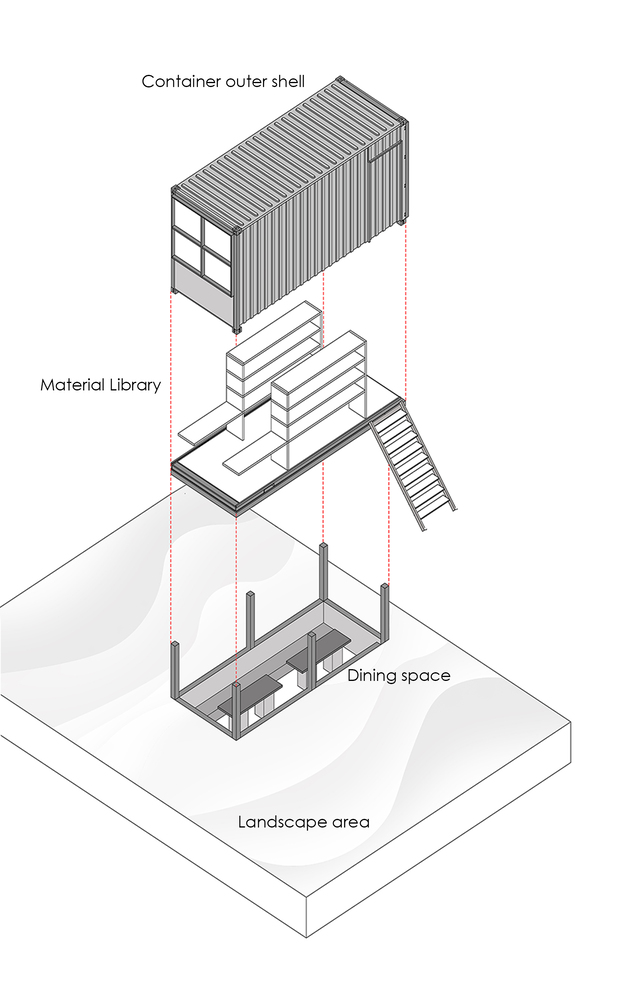 The new studio space for Taliesyn, a decade old architectural practice in Bengaluru, is representative of their design ideology that harbors creation and collaboration, an experimental material palette, and sensitivity towards the changing post-pandemic world.

The new studio space for Taliesyn is a quiet reflection of the studio's ideologies and work ethos. The design language is choreographed in a minimalist manner to evoke a culture of inspiration, creation, and collaboration while fostering unconventional studio workings. Located on the southern side of Bengaluru, Taliesyn Studio draws attention to the existing foliage and context through vernacular concepts and biophilic inclusions. Spread across an area of 2400 sq ft, the existing site conditions dictate the overall spatial narrative based on the hierarchy of privacy and a fluid, open built relationship. Arranged perpendicular to the central court is the two-story studio space along the North-South axis and the material library along the East-West. Garnered from the practice of interactive learning and dialogue, the overall planning encompasses a blend of open and semi-open landscape areas that offer respite from the built.

The Built - Blurring the boundaries between the built and open embraces the biophilic philosophy of the studio. Anchored by a bold exposed framework that forms the structural skeleton, the main studio space encompasses a series of semi-circular arches and built-in metal sections. The double storey studio space viewed on the exterior by a single tall facade, is broken by volumes on the inside. This single-storey facade is bifurcated horizontally by terracotta blocks on the upper half, and cement arched panels on the lower. While the metal sections homogeneously reinforce the beautiful juxtaposing materiality of the two. Concurrently, the combination of these materials offers visual interest and porosity to break from the heat and allow cross-ventilation.
from archdaily